Today, we're going to do an unboxing and review of the i-Rocks K65M Mechanical Keyboard, a reliable keyboard with good build quality, decent Doubleshot PBT Keycaps, and reliable Cherry MX Switches. If you're looking for a stealthy looking full-sized keyboard that is good to go out of the box, then this is a pretty decent option, but before you decide to pick one, make sure to read the entire review to get all the details you need and have a very substantial informed decision.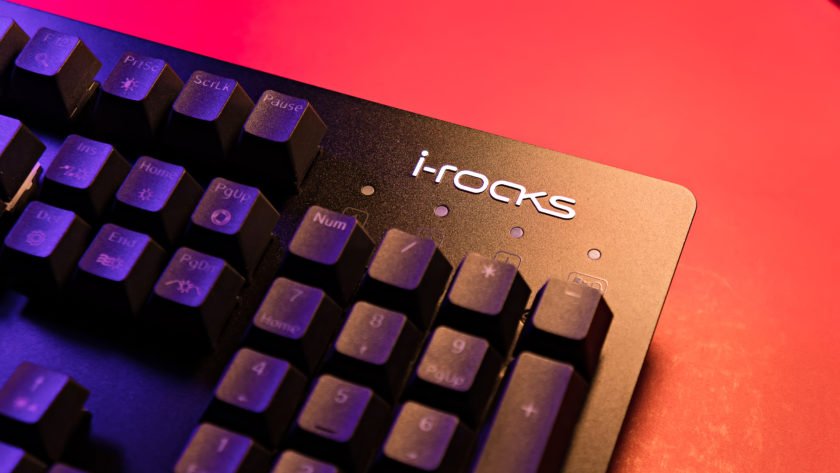 MY EARLY BREAKDOWN


Pros: Decent build quality with PBT keycaps out of the box, Cherry MX Switches
Cons: Basic features
FEATURES


Mechanical switch for Excellent typing feel.
Metallic case design and two-stage feet.
N-Key rollover function, No ghosting and jamming.
Transparent dual-injection technology prolongs the keycap durability.
Supports backlighting effects and easy user backlighting customization mode.
Windows and App keys disable function to prevent accidental activation.
Multimedia shortcut key and all keys lock function.
Plug and Play, no drivers required.
SPECIFICATIONS


Model No. : IRK65MS
Interface : USB ( Full Speed )
Key type : Mechanical Switch
Key number : 104 Keys ( By Language )
Key stroke : 4.0 mm
N-Key rollover (NKRO)
Multimedia shortcut keys : 12 Keys
Backlight function : Single Color LED
> 6 modes of backlight effect
> 10 sets for customization mode for user desired backlight
Electric current : 200 mA maximum
Voltage : DC 5V
Cable Length : 180cm
Dimension:448 (L)*160 (W)*40.5 (H) mm
Weight : about 1.0 Kg
WHAT'S IN THE PACKAGE


Alright, guys let's unbox the i-Rocks K65M Mechanical Keyboard, so we have the key features on the left side and what we have here is with Cherry MX Brown switch. In front we have a preview of the keyboard itself, it is a full-size keyboard with dedicated numpad.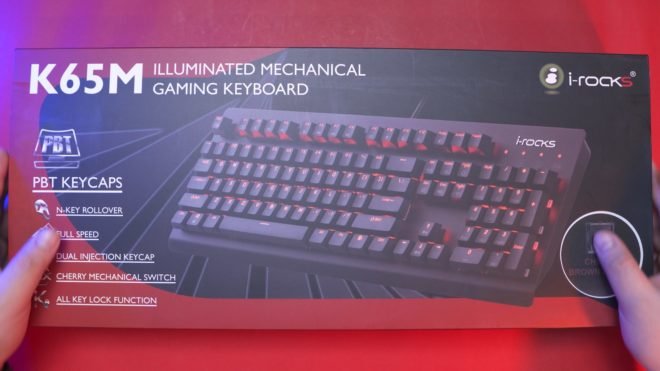 At the side of the box, we have the i-Rocks logo and the K65M model name,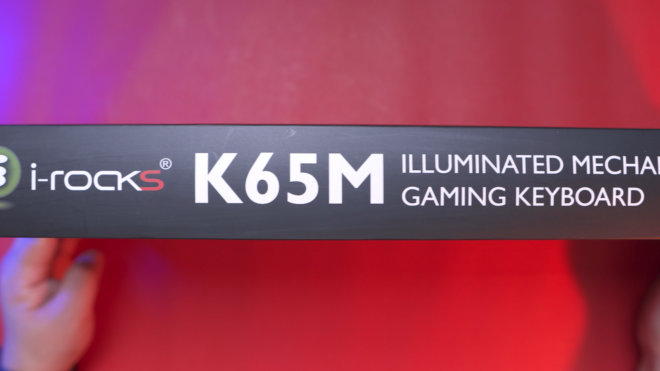 And on the other side, basically the same thing. On one side, we have the language which is Chinese and the Switch type which is brown,
And then on the other side, it looks like what we have here is the red LED backlit variant.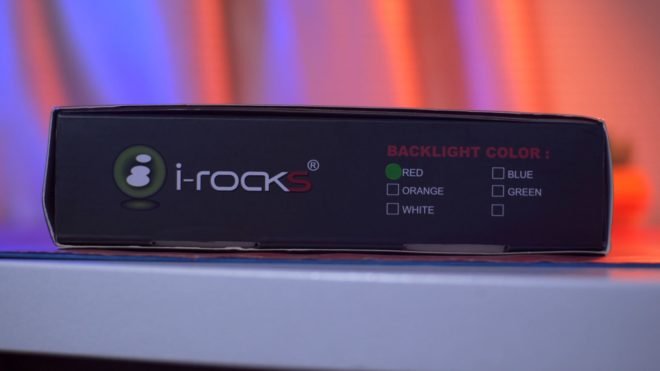 Now, at the back of the box, we have here all the features, specifications as well as the package contents and system requirements of this keyboard. We also have here a preview of the key features that we are going to discuss later.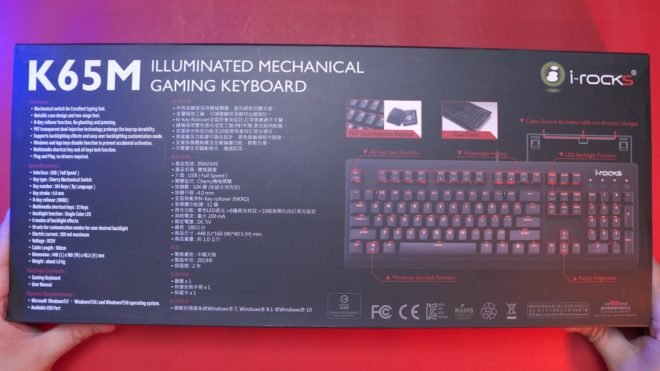 The packaging feels pretty premium with a slide-in cover as you can see here,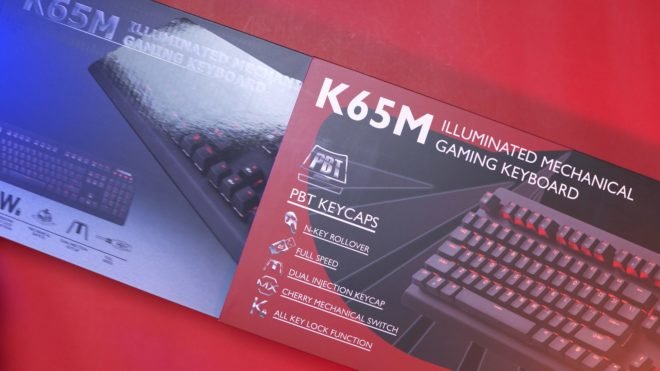 And then on the main packaging right here, we have another preview of the product, variant and key features, basically same details as the slide cover, just different design.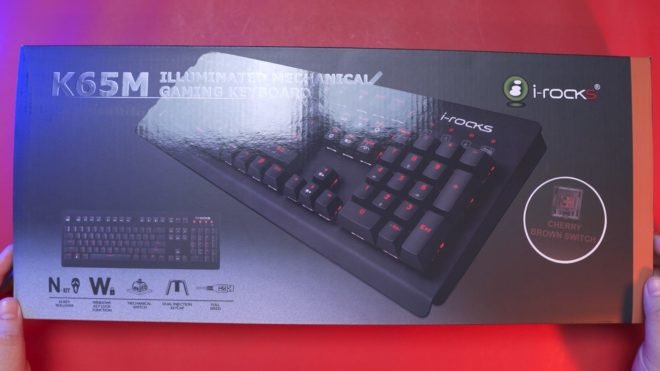 OK, so the first thing you'll notice inside the box, is a plastic cover which I always find useful as a dust cover as well.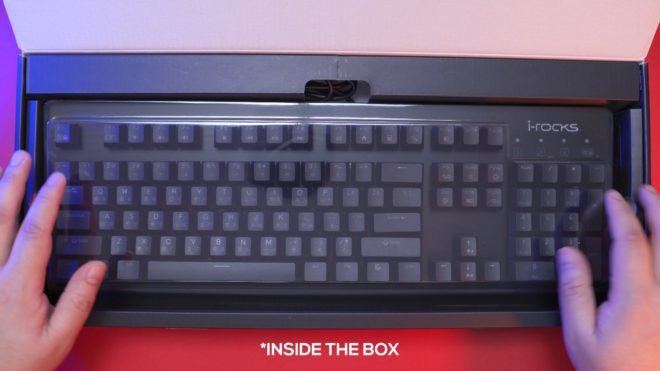 Next, we have the massive keyboard itself, as you can already tell, the cable is not removable which I always say is not an issue at this form factor.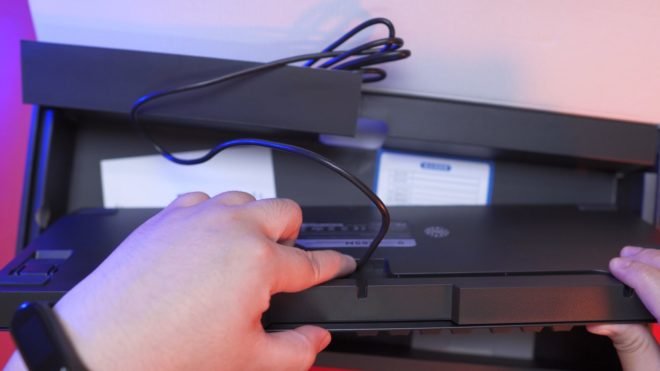 Inside the box we also have a paperwork, if I have to give a hard guess, this could be the warranty card,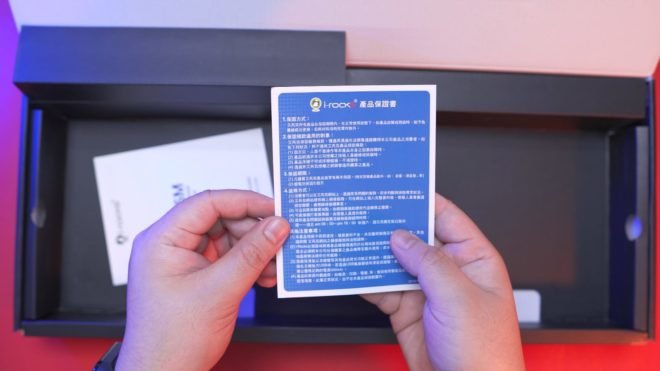 And then we have the user manual written in both English and Chinese.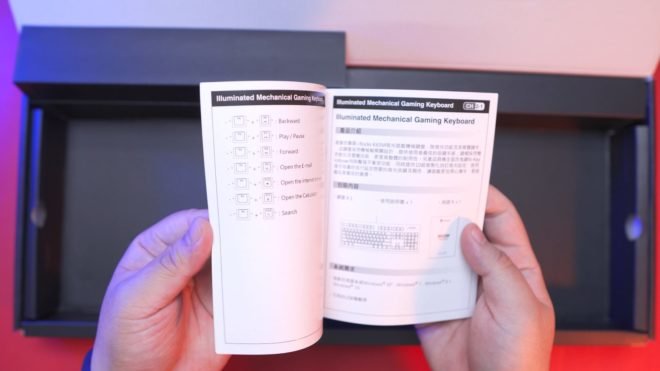 Aside from that, there's nothing else here, we do not have a keycap puller or anything else inside the box.
FULL REVIEW
Design, Construction and Parts Overview


Now, at first touch, the i-Rocks K65M has a very stealthy look to it as you can see,
And it doesn't scream gamery at all but it's also not that minimal in terms of design. The build quality feels tight but it flexes a bit because I feel like the bottom housing is a little bit hollow in terms of overall structure; but the massive metal backplate helps with the rigidity of the entire keyboard.
Speaking of metal backplate it goes all around the keyboard and it also drops a bit to the front side.
Flipping it in front, we can see a better view of its profile with floating keys design which means you can see half of the switches.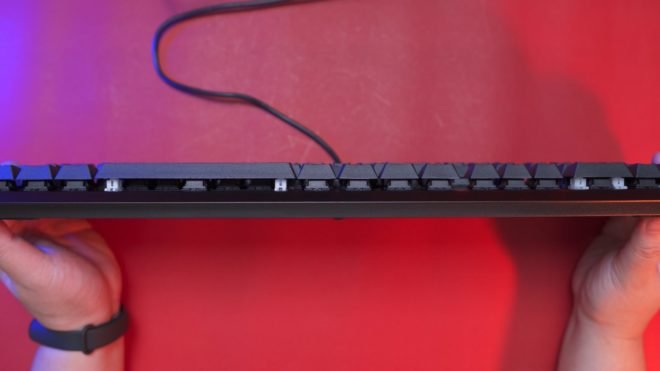 And looking at its side, we can see here that the bottom housing is slightly slanted in shape and the metal backplate overflows a bit on the side as well. The keycaps is Cherry profile which is a bit shorter than the typical OEM profile and is considered as one of the most comfortable profile to type with.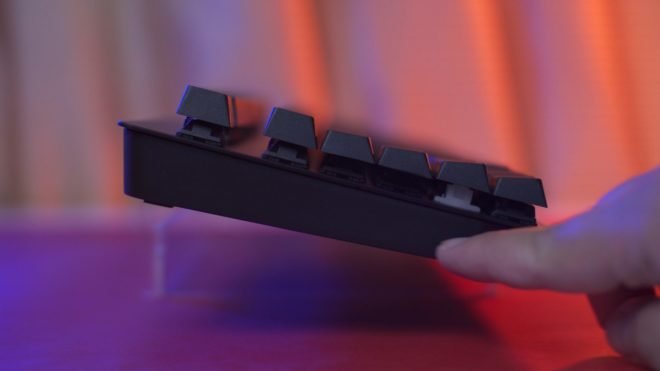 Now, looking at the backside, we have 3 cable routing channels which is good in case you're not planning on using the flip-out stand so that the keyboard can stay flat on the surface.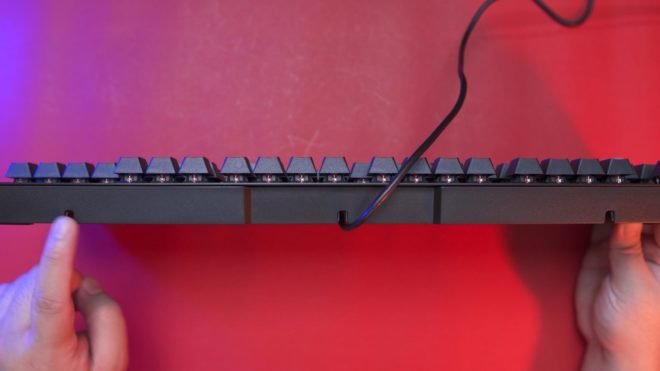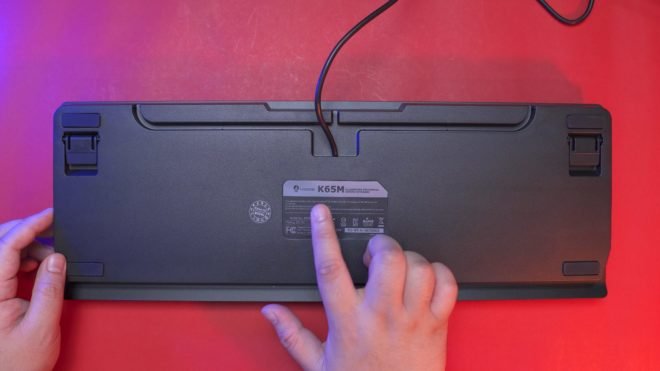 Flipping it all over at the back, we have 4 rubber feet, 2 flip out stands with rubber tip as well,
The technical information and certifications at the center, and a Q.C pass sticker right beside it.
We can also see here the 3 cable routing channels.
We can also see here how the metal backplate protrudes to the front side of the keyboard.
Now, back in front, looking at the cable it is not braided but at least it has a rubber cap for the USB plug and is gold plated.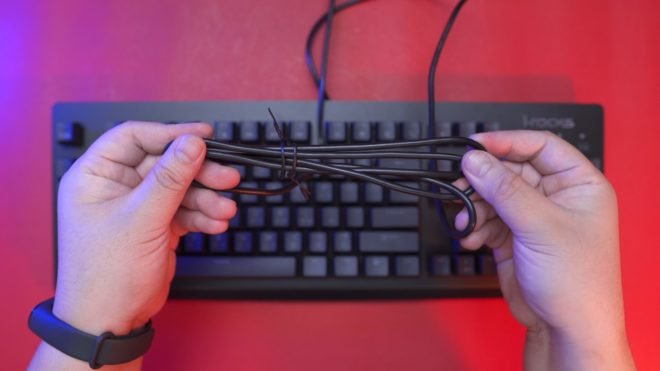 Layout


In terms of the layout, it is a full-size keyboard with complete numpad, arrows keys, nav cluster and function rows up top. The layout of the keycaps is ANSI standard layout.
At the upper right corner, we have a nice embossed iRocks logo right here with a bit of texture on it.
Below the logo we have 4 LED indicators for num lock, caps lock scroll lock and windows key lock.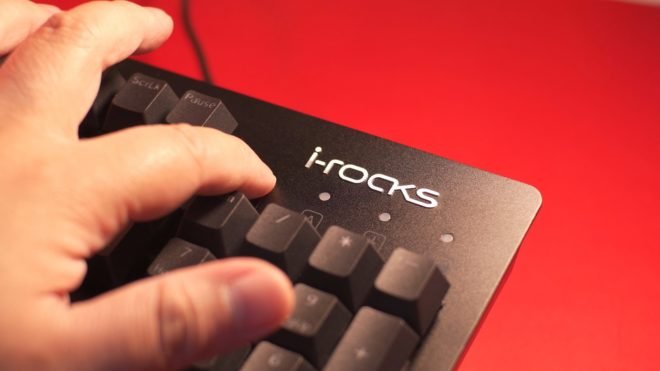 Fonts


As you can see the design is quite basic and if without the Chinese sub-characters I think it could have been more minimalistic.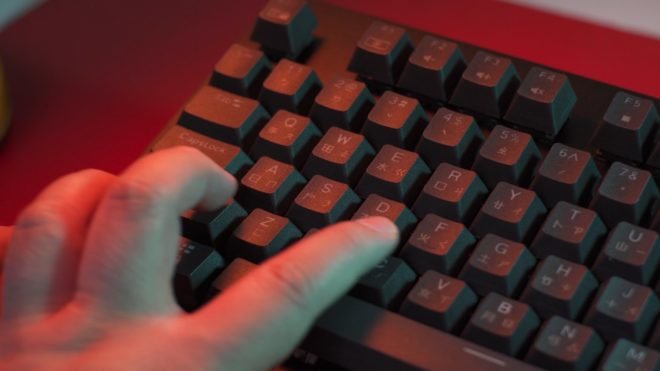 It has large shine through fonts on the alpha keys with printed Chinese characters and smaller fonts on the modifiers. We also have some sub legends for the secondary functions of some keys.
Keycaps


Now, when it comes to the actual keycap itself, this keyboard uses doubleshot PBT keycaps which means there is a separate material for the legends and it will not fade away over time, the good thing about this is that since it is made of PBT plastic, it will also not shine that easily compared to the cheaper ABS plastic.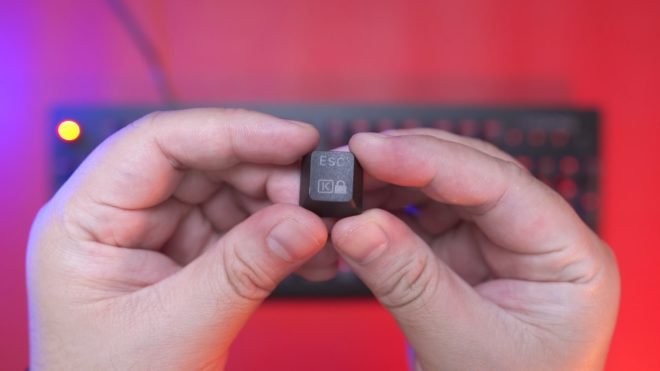 The thickness of this particular keycap is around 0.8mm without the doubleshot molding, and around 1.4mm including the doubleshot material. It also has this nice rough texture to it due to the nature of the PBT plastic.
Mechanical Switch – Cherry MX Brown


In terms of the switch, what we have here is the Cherry MX brown switch in black housing variant that's why as you can see the LED of the keyboard is mounted on top.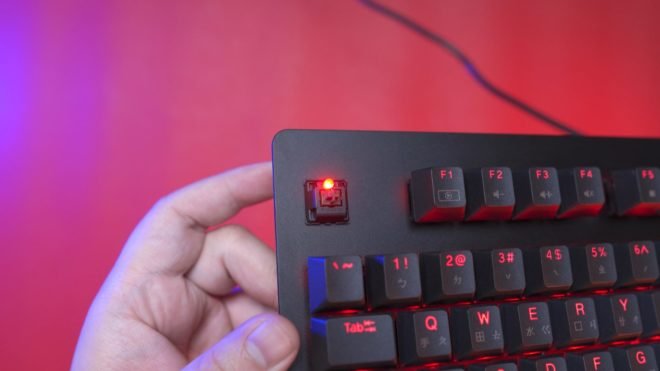 Cherry MX brown is tactile with an actuation force of 55g and the tactility of this switch is more pronounced than the Gateron brown but is also significantly scratchier. And although it has a tactile bump, you can still definitely feel that grind especially before reaching the bump.
I like the tactility but I don't like the overall feel. But in general, brown switch is a good middle ground between a loud and clicky blue switch and the relatively quiet linear red and black switch.
Stabilizers


Now, when it comes to the stabilizers, unfortunately, even if this keyboard comes with prebuled stabs, it is still quite rattly especially with the spacebar,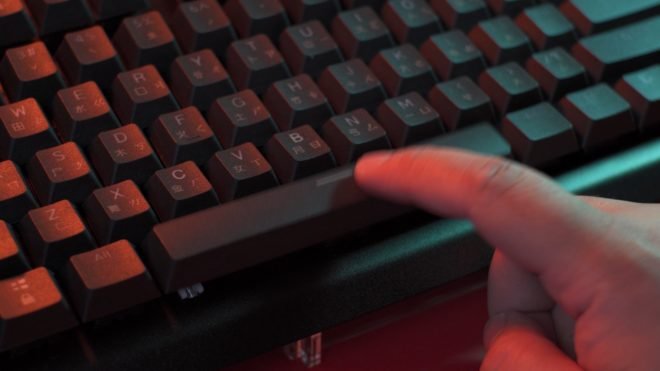 it has a significant amount of wobble on the spacebar as well as all the modifiers like shift, enter and backspace.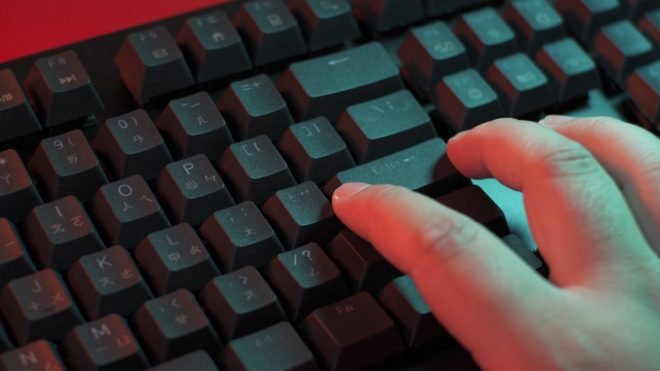 Lighting Effects – Red LED Backlight


First, to lock the keys you can press FN+Escape.
And then to adjust the brightness you just have to press FN + down or up arrow keys in 5 levels.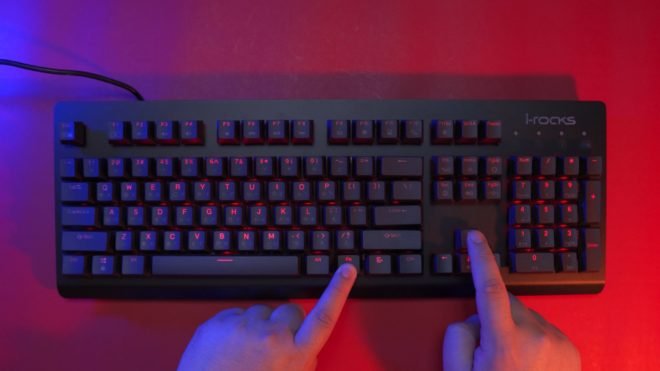 You can also change the direction of the animation by pressing FN + left or right arrow keys.
To change the speed of the animation press FN + the minus sign or FN + the plus sign.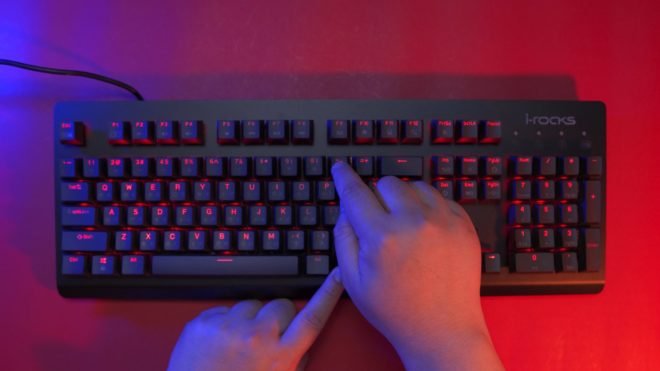 To turn on and off the illumination, press FN + print screen.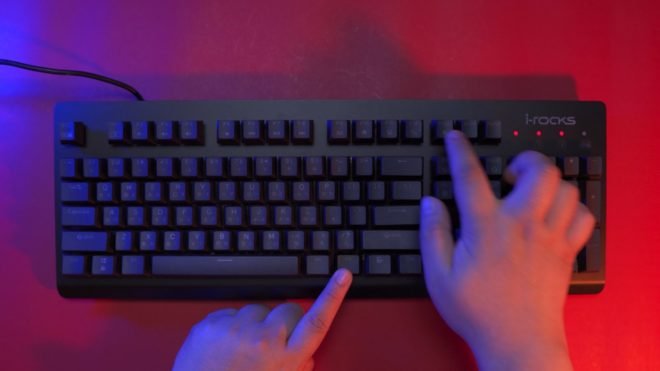 To toggle between lighting effects, you can follow the legends on the nav cluster.
Aside from the available presets, you also have the option to create your own lighting configuration by pressing FN + any number,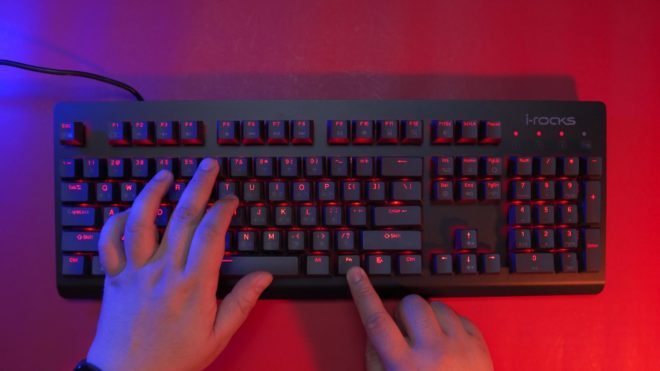 Then press FN + ctrl + delete to start recording.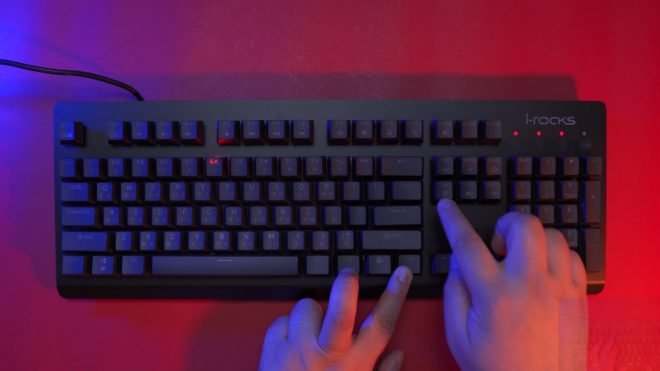 Press the keys that you want to light up and after you finish, press FN + ctrl + delete to save your setting. Now you can access it by pressing FN + the corresponding number or FN + Delete as it remembers your last configured setting for fast switching.
Now, here's how the illumination looks like when all the lights in this room are turned off.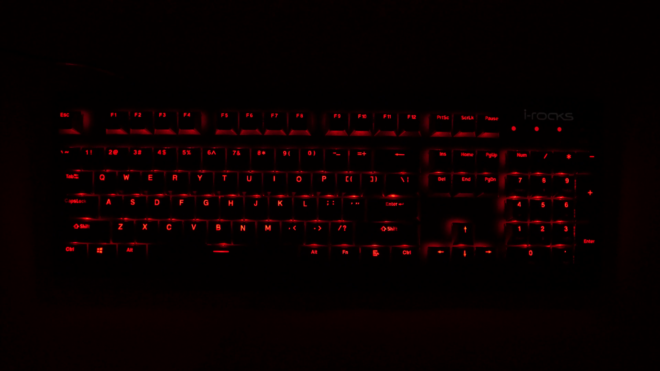 As you can see, even though the LEDs on this keyboard is top-mounted, it is not that super bright, but still quite substantial for dim environments and should not be a problem at all.
Before I forgot, here's a quick size comparison between the i-Rocks K65M and a 60% keyboard so you'll get a better understanding of how much space it takes on a desk.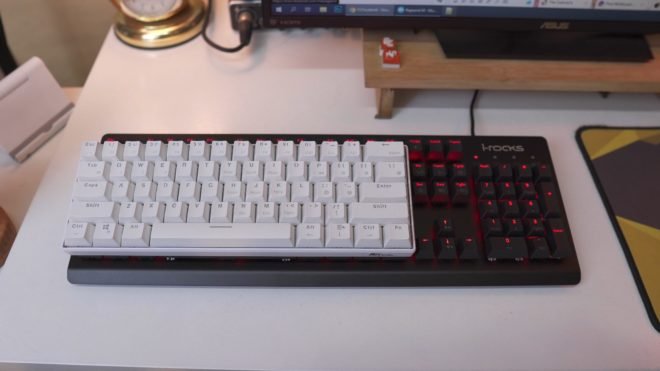 Performance


Moving on to the actual performance of this keyboard, in terms of NKRO, this keyboard actually has 3 anti-ghosting options. The first one is NKRO which means it has full key rollover and will allow you to press all keys at the same time without conflicts, you can toggle that by pressing FN + ctrl + G. The next option is 6-key rollover which you can toggle by pressing FN + ctrl + N, and the last one is default setting which you can toggle by pressing FN+ ctrl + P which also allows you to press at least 10 keys at the same time.
Unfortunately, this keyboard doesn't have any software, so the customization is limited to the onboard settings which are mostly for lighting effects.
Typing Experience


As for the typing experience, like I always say about brown switches, it is a good balance between a clicky and linear switch which is also a good starting point for your first Mechanical Keyboard.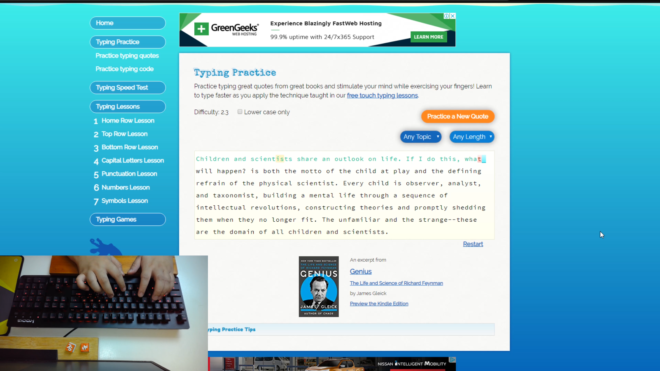 What I like about the Cherry MX brown is the tactility and what I don't like about it is the rather scratchy feel especially coming from a Gateron Brown switch. It is easy to type with because you have perceivable feedback and it is also good for gaming.
Gaming Experience


Speaking of gaming, I didn't have any issues with it, as I said, the Gateron Brown switch is also good for casual gaming, though it is highly advisable to go with linear or even speed switches when it comes to fast-paced FPS games. But for other types of games like RPG, MOBA and even games that require accurate keypresses like OSU, brown switch is a good option. It also helps the fact that this keyboard has all the keys you need for gaming especially the function rows up top without having to mess around with layers unlike with compact keyboards.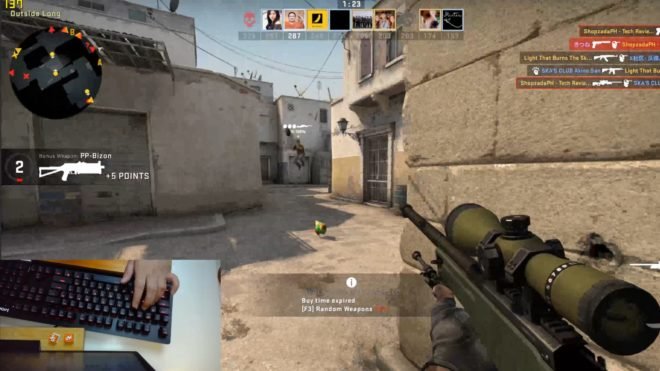 VERDICT


To conclude, the i-Rocks K65M Mechanical Keyboard is a good option if you're looking for a decent full-size keyboard with good build quality not only for the body itself but also with the default PBT keycaps and the original German made Cherry MX switches. It is quite basic however in terms of overall features and without a software, but if you're someone who just likes to get going without minimal tinkering, then this is definitely a good option for you.
i-Rocks K65M Mechanical Keyboard Review – Cherry MX Brown Switch!
Thanks to 
I-Rocks
for making this review possible, you can get this keyboard from their official store, link below.
If you like this one, please consider subscribing to my channel by hitting the button below. Have a great day!

WHERE TO BUY:

I-Rocks Shopee Store:
i-Rocks K65M Mechanical Keyboard
Price may vary depending on existing promos
The views and opinions on this review are solely based on my own personal experience, your results may vary
SHARE THIS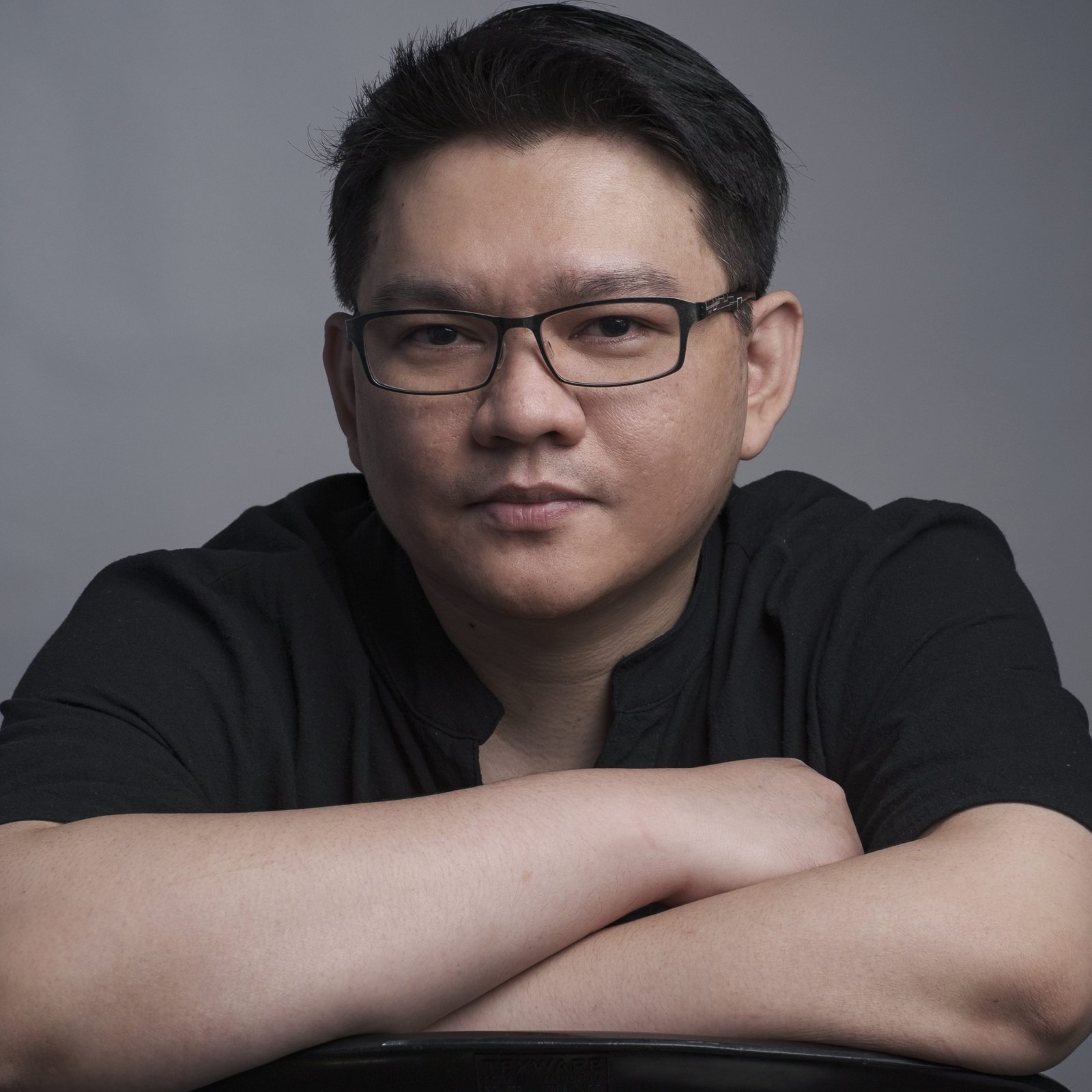 The Broll who always got your back online!