Today, I'm finally giving you my full review of the Tecware Phantom Elite 87 keys Mechanical Keyboard, a keyboard that has a good build quality and a variety of switches available off the shelves. It has all the characteristics of the old phantom with a subtle but massive improvement to the board itself. With that said, let's get into it.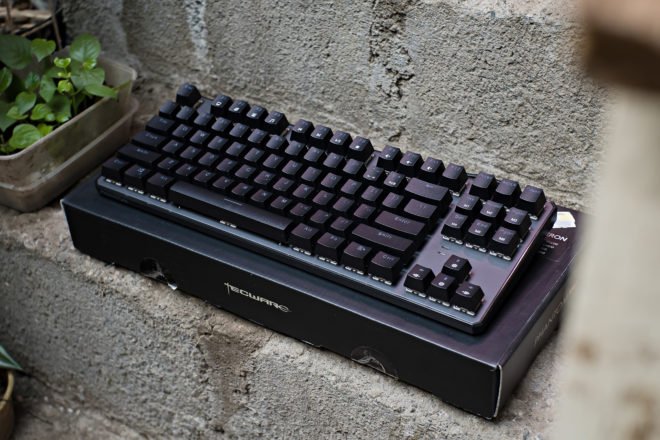 MY EARLY BREAKDOWN


Pros: Good build quality, Kailh Universal Socket, Wide variety of switches available off the shelf
Cons: Non-detachable cable, Basic software
SPECIFICATIONS


Switch puller / Keycap puller included
Doubleshot ABS keycaps included
87 + 4 Switches included
Floating keys design
Black body / Gunmetal backplate
87 keys Tenkeyless key layout
6 key rollover / NKRO
1000Hz report rate
11 Multimedia keys
Windows key disable
Flip feet with rubber
1.8m braided USB cable
1.26Kg weight
RGB lighting with 18 Preset lighting modes
Spectrum selection mode
Downloadable software with Macro, and Per-key lighting
Compatible with Win XP, Vista, 7, 8, 10
Hot swap switch sockets for MX switches
WHAT'S IN THE PACKAGE


Tecware Phantom Elite 87 Keys
4 extra switches
Key switch puller
Alright guys, so right here I have the packaging for the Tecware Phantom Elite 87 keys mechanical keyboard.

What I have here is the Gateron yellow version.

At the back of the box we have the specifications and that's about it.
The first thing you'll notice inside the box is plastic protection which I always appreciate keeping dust away if you're not using the keyboard.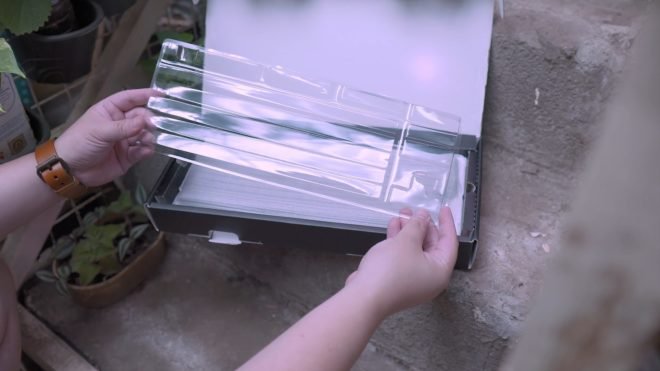 The keyboard itself is nicely protected by a foam sleeve. The cable is unfortunately non-removable. We'll discuss more about that later.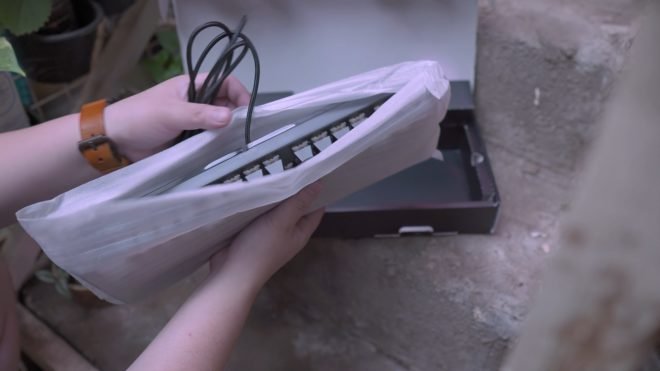 Inside the box, we also have a small plastic with 4 extra switches and a key switch puller.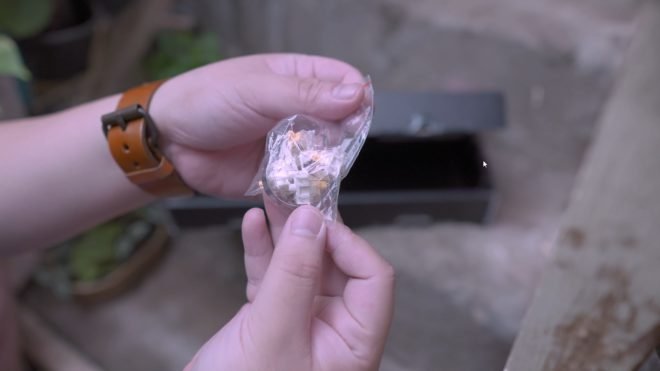 In my opinion, this is very important especially for a hot-swappable keyboard like this, I mean, it would be non-cost efficient to buy a single or a few switches in case some switches become faulty at some point right? Imagine having to ship just a couple of them so having 4 extra switches out of the box is I think a huge bonus. The key switch puller is just a standard one but it should get the job done.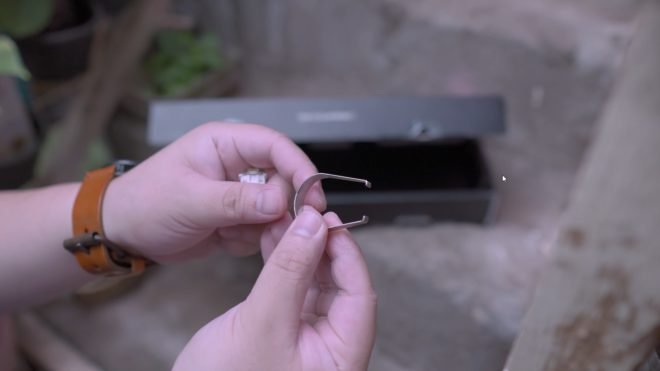 Alright guys, let's take a closer look at the Tecware Phantom Elite keyboard itself.
Full Review
Design, Construction and Parts Overview


At first touch even on my first unboxing of this keyboard a while back is that the build quality of this keyboard is really good. It does pack a quite hefty weight of around 909g give or take and there's basically no flex at all on the body.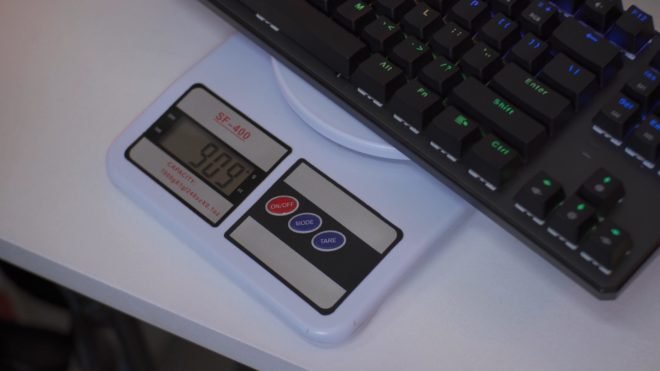 It feels solid overall which is very nice. It has an alloy backplate with a gunmetal finish that gives it a very stealthy look to it.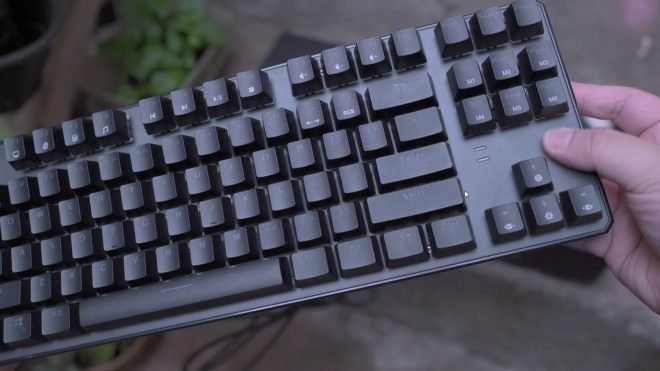 Right at the top of the arrow keys we have 2 LED indicators for caps lock and windows key lock.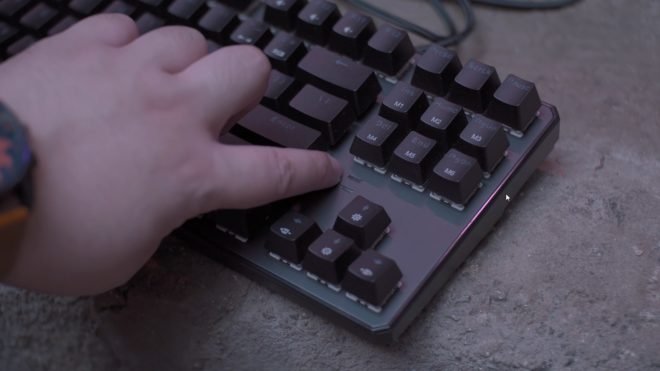 Overall, in front, the design of this keyboard perfectly matches its name "Phantom" with a very stealthy look.
On the front side, we just have a subtle "Phantom" branding
And then flipping it on its side we can see that the bottom housing is relatively thin with a floating keys design which means the switches are visible. It also has a small edgy design and the keycaps are OEM profile.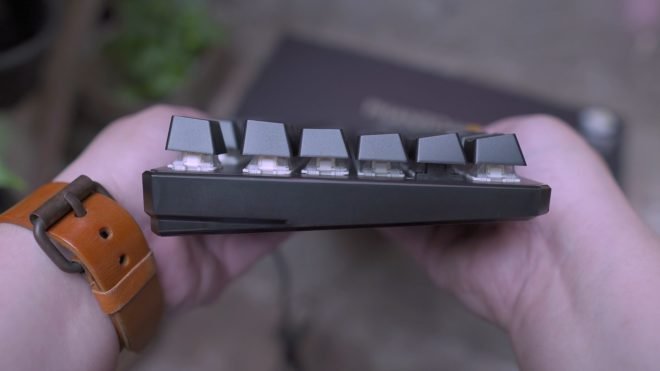 Looking at the back, we can see a little bit of the cable routing channels, and the glossy part of the bottom housing.
And flipping it all over at the back, like I said earlier, the cable is unfortunately non-removable but at least we have some cable routing channels at the center and on both sides, but then again, I would still prefer if the cable is removable so that I can replace it with my own customized cable if I want to.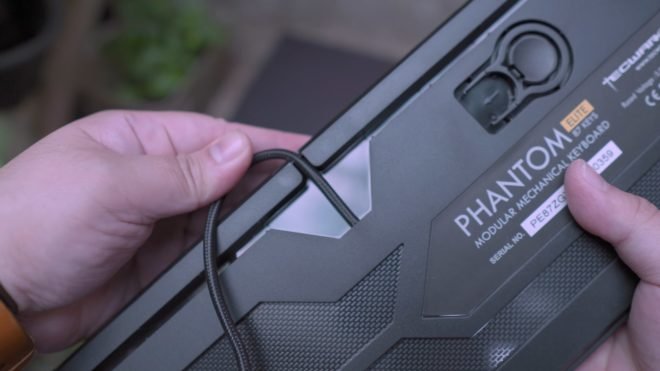 We also have an adjustable stand on both sides with a rubber tip which is good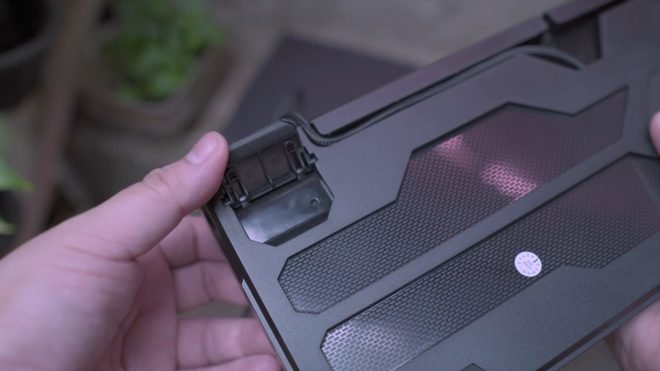 And then we have some mix matte and glossy polygonal design throughout the back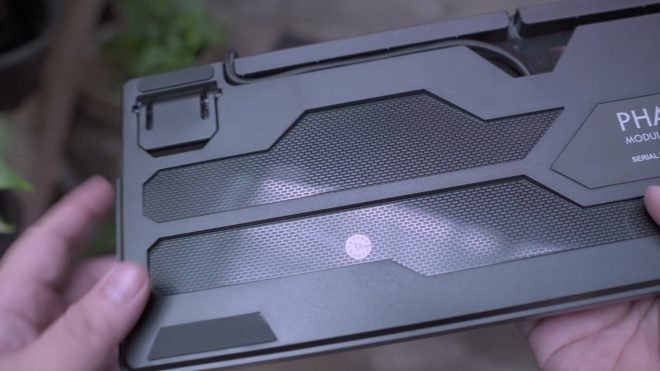 And the phantom model name on the right side and some information like the serial number and certifications.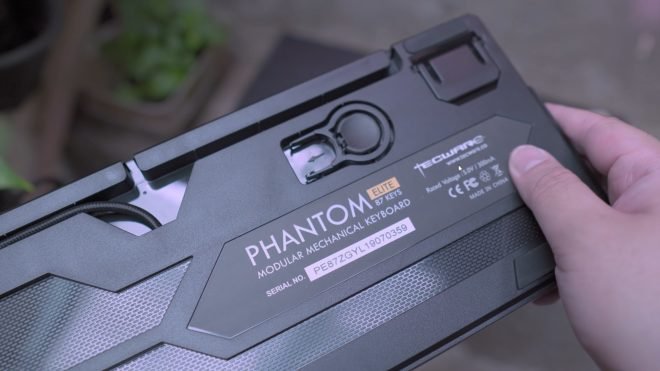 And lastly, we have a keycap puller nicely tucked above the model name.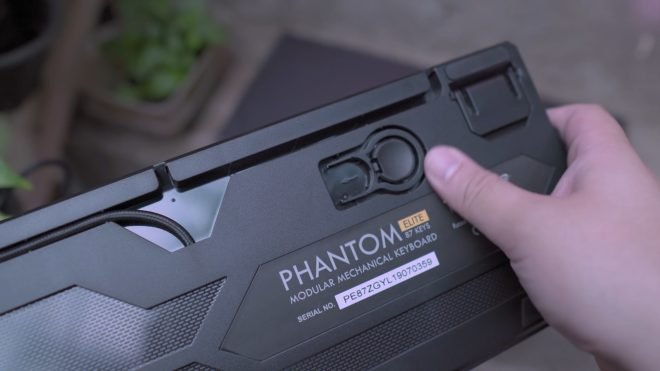 We also have here 4 rubber feet that should help make this keyboard stay in place alongside its quite hefty weight.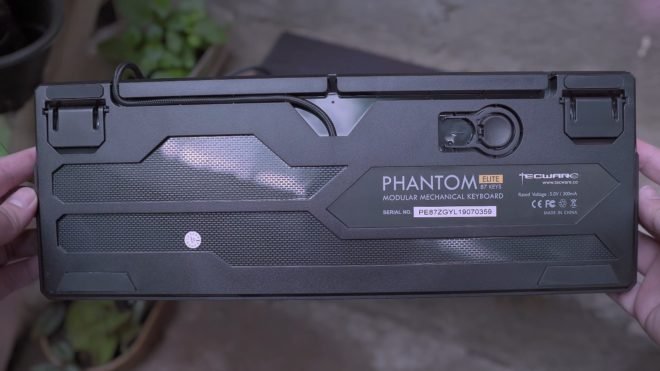 Overall, I am really impressed with the build quality of this keyboard which I think is one of the strong points of this keyboard compared to other tenkeyless keyboards out in the market today.
Layout and Fonts


Going back in front, in terms of the layout, this keyboard uses the ANSI standard which makes it easier to find compatible keycap sets.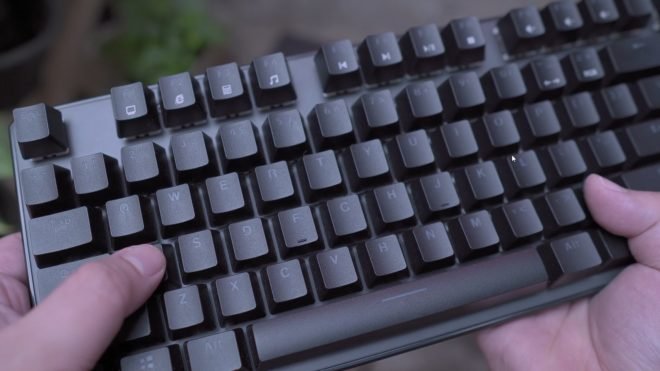 The fonts are your typical OEM font with some keys having sub legends for their secondary functions.
On the nav cluster, we have the legends M1 to M6 for the different lighting effects.
Keycaps


Speaking of keycaps, let's take a closer look at one of them, since it is using the typical OEM set of keycaps, the keycap is made of double shot ABS plastic which means there is a separate material for the legend and that it will not fade away over time.
However, since it is made of ABS plastic, it will eventually inhibit shine. And since the double shot molding doesn't span across the entire keycap, it is relatively thin as well of around 0.8mm thinness.
Switch and Hot Swappable Board


Now, when it comes to the switch, what we have here is the Gateron Yellow version which is linear with an actuation force of 50g and in my opinion a perfect middle ground between the 45g red switch and the 60g black switch when it comes to linear switches.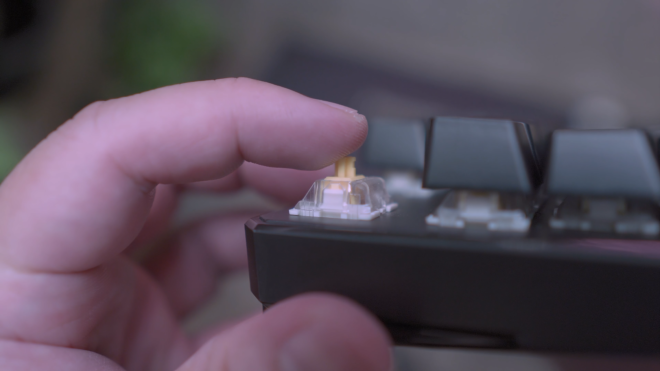 As with any Gateron switch, this one is super smooth when it comes to its up and down travel.
But what's the good thing here really is that unlike its predecessor, the old Phantom, which only uses Outemu hot-swap board that is only compatible with Outemu switches,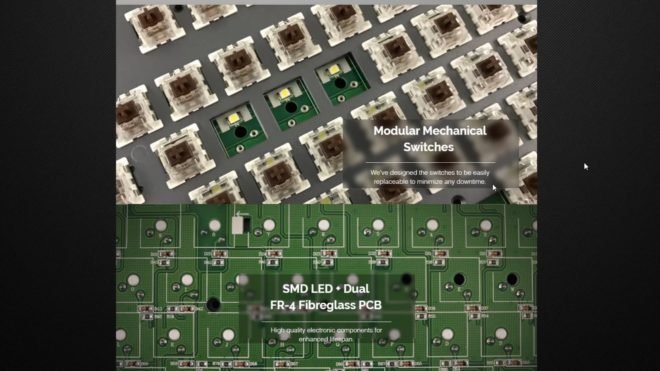 This new elite version is using the Kailh universal socket which means you can pretty much use any type of switch as long as it is Cherry MX style and is plate mount type,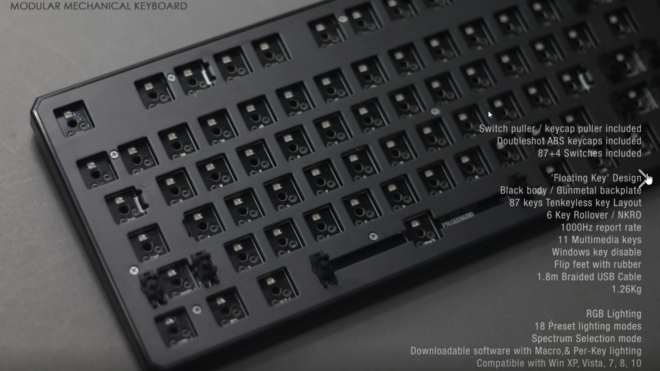 though you can also use PCB mount type switch you just have to cut the extra two pins.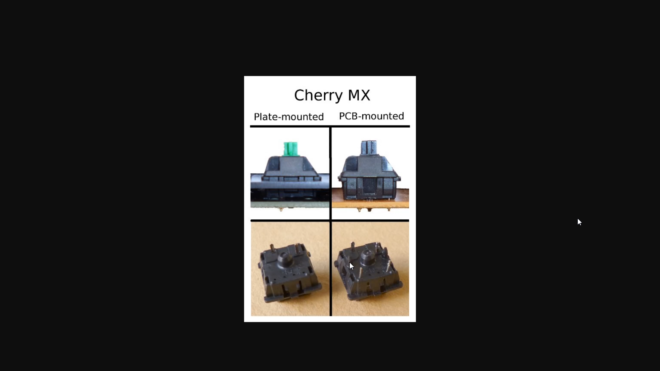 Another thing worth noting here is that this keyboard is available in a wide variety of switches off the shelves, you can get this with Gateron Yellow which is what we have here, you can also get this with the Gateron Brown which is tactile and most importantly, you can get this with the 3 different kailh speed switches in the form of the kailh speed silver, copper and bronze.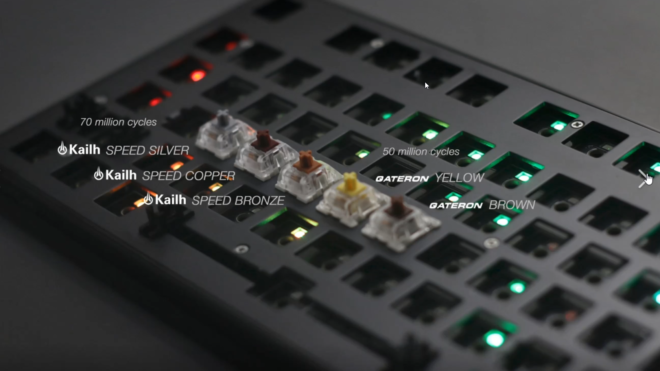 Now, if you haven't watched my Kailh switches review and teardown, you can check it out below but essentially, the Kailh Speed Silver is linear, the Speed Copper is tactile while the Speed Bronze is clicky. All of these 3 Kailh Speed switches have reduced travel and actuation distance which is very ideal for gaming. So as you can see, you have everything you need when it comes to switch options with the Tecware Phantom Elite 87.
Kailh Switches Review, Comparison, and Teardown – Kailh Switch Tester!


Other Features and lack thereof


Moving on like I said earlier with the unboxing, unfortunately, the cable is non-removable but at least it is braided with velcro strap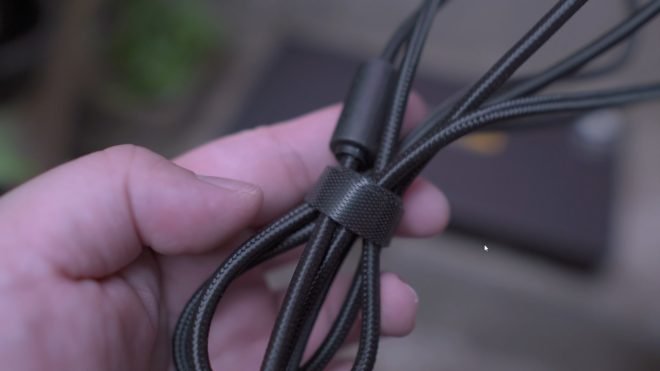 and the USB plug is gold plated with a nice silicon cap.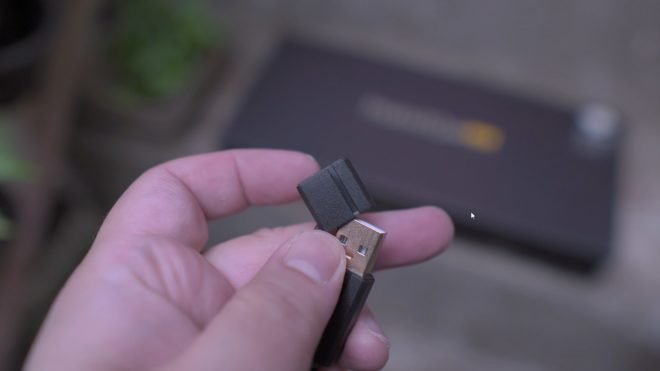 We also have some cable routing channels which I appreciate, but then again, I would love if this is detachable so that it can be portable and that you can replace the cable if you want to.
Stabilizers


Now, in terms of the stabilizers, I'd say it is pretty decent, especially with the backspace and left and right shift key, the spacebar, for the most part, is stable with some slight rattle on the left side at least for the sample I have here.
Lighting Effects


When it comes to the lighting modes, this keyboard has a whopping 18 different lighting effects that you can toggle using the nav cluster by pressing the corresponding key in combination with the FN key. Each key corresponds to 3 different lighting effects.
Aside from the different lighting effects, you can also adjust the speed of the animation by pressing FN + Left or Right arrow keys. The 2 led indicators will flash once you reach the maximum setting.
You can also change the direction of the animation by press FN + the – key,
to change the brightness you just have to press FN + down or up arrow keys.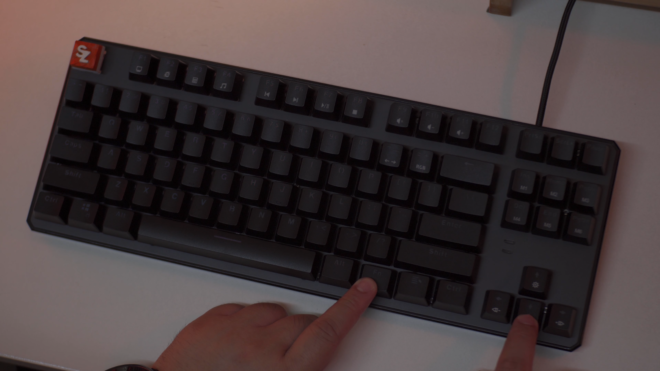 Now, what I like about the onboard settings is that you can easily choose a single color by pressing FN + the = key, it will show you the full RGB spectrum, after which you can pick you desired color which I find very convenient rather than cycling through a bunch of colors just to pick one.
Aside from that, you can also press FN + Escape to turn on and off the led illumination.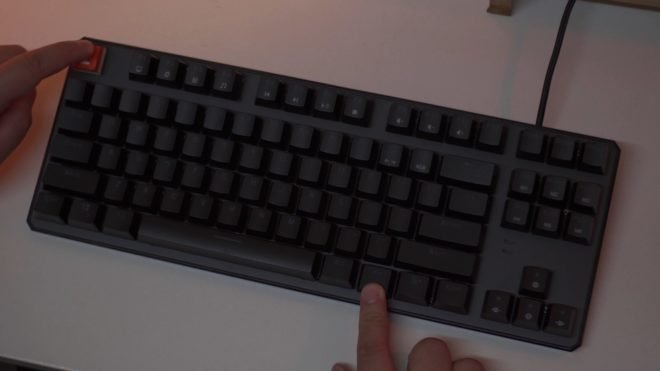 Another use of the function key is to toggle the secondary function of the layers on top including the media keys and other shortcuts.
Now, here's how the illumination looks when the keyboard is in a dim environment like this.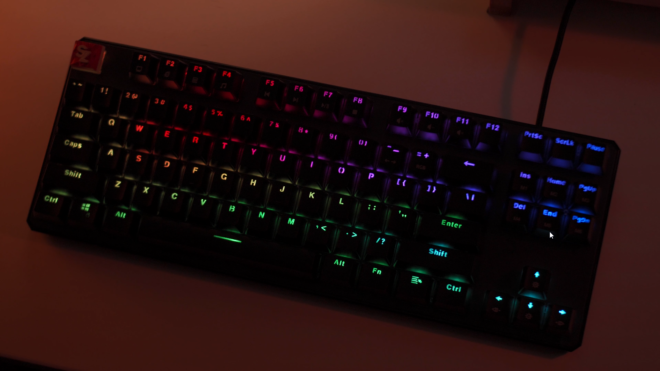 As you can see, the brightness is quite substantial to be used in a dark situation like this. Removing the keycaps reveals that this keyboard is using SMD LEDs or surface mounted LEDs and that it is a true RGB keyboard allowing up to 16.8m colors.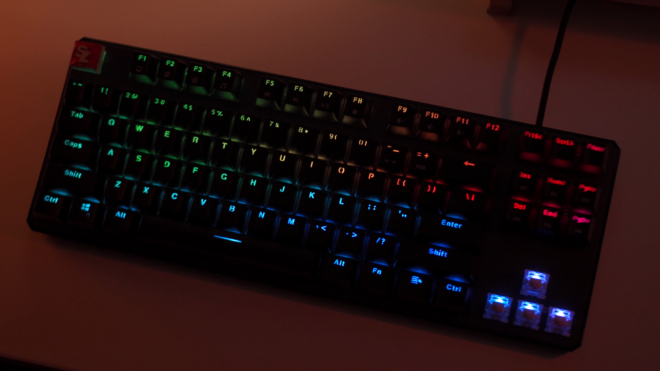 NKRO or N-Key Rollover Feature


Finally, let's talk about the performance of this keyboard. This keyboard features two modes for the key rollover, the default mode is 6-Key rollover but you can toggle full NKRO by pressing the FN+Pause Key.
NKRO is a feature that allows you to press multiple keys at the same time without conflicts, this is important if you're a very fast typist or playing games that requires fast or multiple key presses at the same time.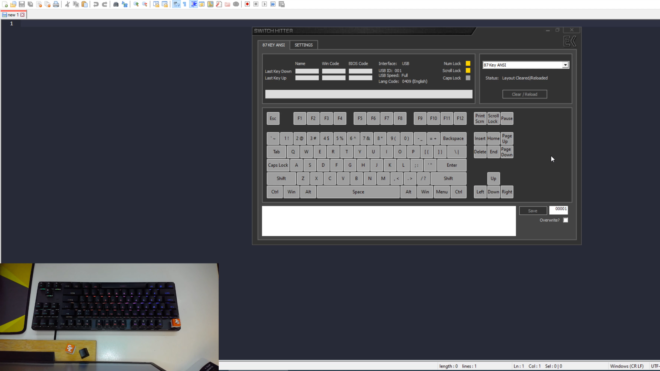 Typing Experience


Now, what this keyboard going for for it's advantage is with the typing experience, In my opinion, the Gateron Yellow switch that I have here is a very good switch if you prefer a relatively quiet switch with a decent amount of resistance. If you know me guys, I don't like red switch because of it's lightweight characteristics of 45g and that I typically make mistakes more often, on the other hand, I am also not a fan of black switch because of its quite heavy actuation requirement of 60g. So having a 50g linear switch like this is a good balance in between. I can type with this keyboard fast enough with decent accuracy and I really love gateron switches' smoothness when it comes to the overall feel.
Gaming Experience


Now, for gaming, I also like this Gateron Yellow, I have no issues with it but if you're really into fast-paced games like CS:Go and the like, you may want to consider looking into any of the Kailh Speed switches like the Speed Silver if you want linear, Speed Copper if you want a bit of tactile feedback and the Speed Bronze if you want that extra crisp feedback. With the speed switches, you will really feel the difference when it comes to responsiveness due to the reduced travel and actuation force characteristics of these speed switches.
Alright guys, before we finish this review, let's check out the software.
Tecware Phanom Elite Software


The Tecware Phantom Elite software, in my opinion, is pretty basic and I'll explain to you why. Inside the software we can adjust the polling rate from 125hz to 1000hz and then besides that option, you can restore the keyboard to the default settings.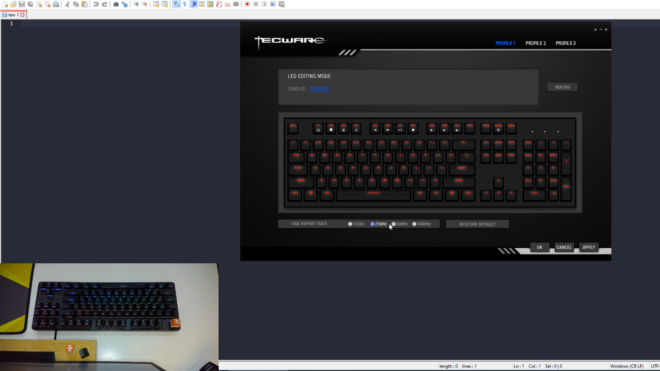 Now, the reason why this software is quite basic is because of that fact that you only have a few options for customizing an individual key. So you can assign a different key, record macros, and assign different known shortcuts like what you already have using the function rows up top.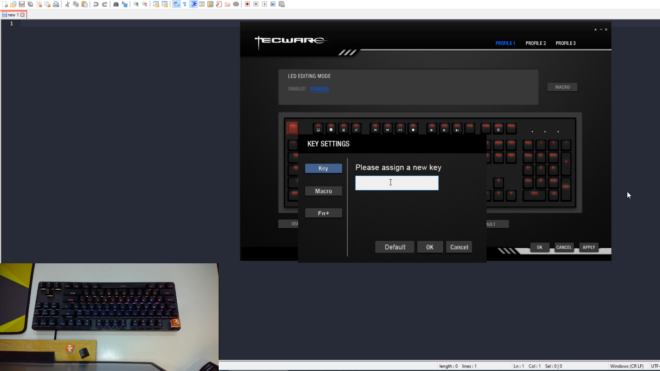 And that's about it, you can't even assign key combinations, launch a program and other useful key shortcuts. Not that I use those, but I think it's worth mentioning for others who do.
Now, to customize the lighting effects, instead of having a separate tab or window for it, you need to toggle it on the same page.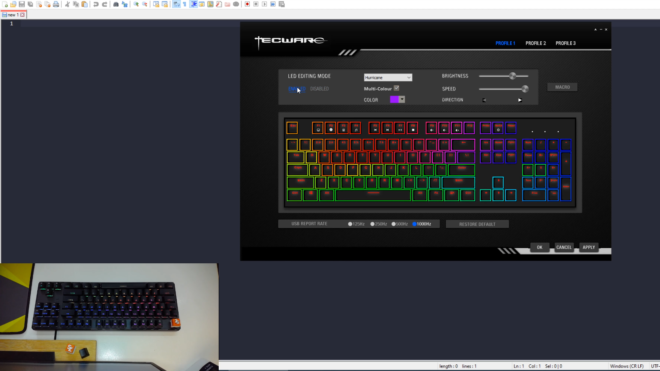 The good thing is that what you see and do on the software actually takes effect immediately on the keyboard itself which is nice, so you have all the lighting presets, and you can adjust the brightness, speed and direction right inside this software. Aside from that, you can also choose your preferred color from the available color palette here. And lastly, you also have the custom setting, aside from the available presets like FPS, MMO, MOBA, RTS, you also have the option to essentially set up your own lighting configuration.
You also have up to 3 different profiles that you can save to and that's about it. Overall, the software looks polished enough but a bit lacking when it comes to available features.
VERDICT


To conclude, aside from my minor gripes with this keyboard, the Tecware Phantom Elite 87 keys is still a pretty solid keyboard, especially if you just want a very reliable and solidly built keyboard that is good to go out of the box with a wide variety of switches available that you can choose from. If you particularly love the old phantom RGB, then you'll definitely appreciate this new version with the upgraded socket board to Kailh universal socket that is compatible to almost all types of readily available switches out in the market. I just hoped that next time, Tecware can put more effort into really changing things that we can clearly see a distinction between the two versions of this keyboard especially with the design and additional features. But like I said, if you like the design of the old phantom, then all is good.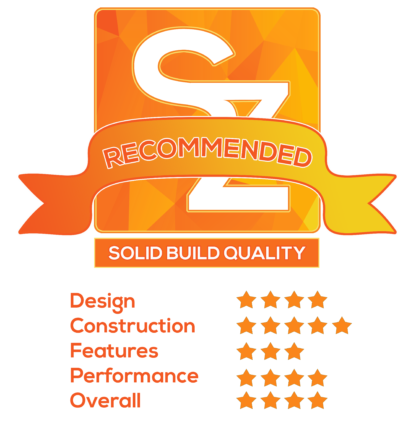 Related Article:
Tecware Phantom Elite 87 Keys Review – Hotswappable Keyboard!
Thanks to
Tecware Philippines
for making this review possible, You can get this keyboard from the links below.
If you like this one, please consider subscribing to my channel by hitting the button below. Have a great day!

SHARE THIS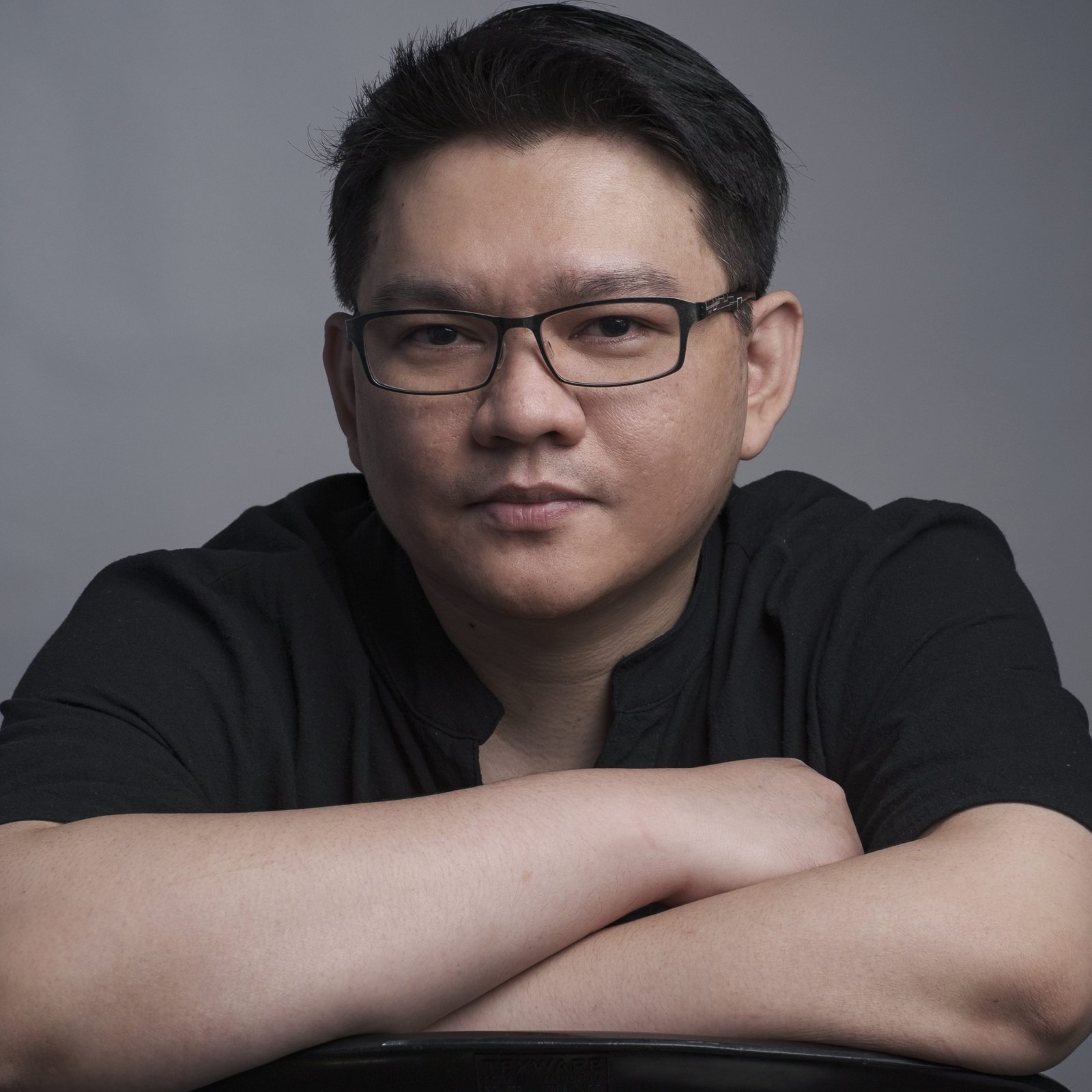 The Broll who always got your back online!