Active Noise Cancelling True Wireless Stereo Earbuds are now more accessible than ever thanks to brands like EarFun, for a price of just around Php 4000, you'll get a decent sounding True Wireless Stereo Earbuds with lightweight and compact form factor, low latency game mode, wireless charging case and most importantly, a pretty good active noise cancellation and transparency mode. Granted, there are a few cheaper options from other brands when it comes to ANC but there are levels to it especially the effectiveness of the said feature. The EarFun Free Pro 2 can cancel out noise up to 40dB while some cheaper options can only do around 25dB. That is quite significant, but does it really matter? Let's find out, shall we?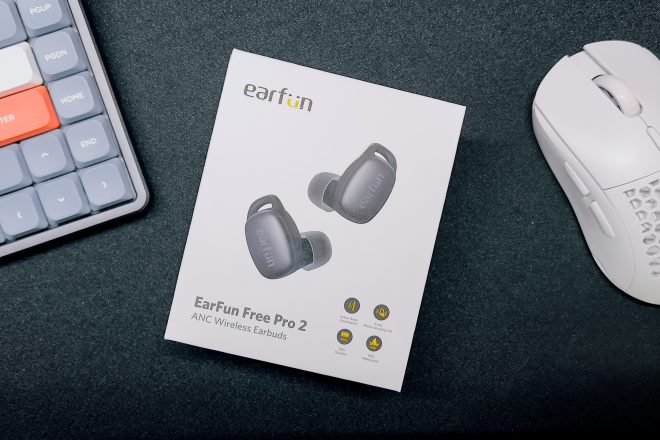 MY EARLY BREAKDOWN
Pros: Lightweight and Comfortable, Effective Active Noice Cancellation, Transparency Mode, Low Latency Mode, Wireless Charging Case, IPX5 Sweat, and Water Resistant
Cons: No Smart Wear Detection, No companion app
SPECIFICATIONS
QuietSmartTM 2.0 Hybrid Active Noise Cancellation up to 40dB
Transparent Mode Allows Ambient Sound for Safety
Built-in 6 professional mic for stunning call experience
6mm Composite Dynamic Drivers deliver an authentic and balanced sound
Featherweight Fit & Pocket-sized On-the-Go, each earbud weighs a mere 4.1g
80ms Low Latency Mode for Better Video and Gaming Experience
30-hour Playtime: 6 Hours + 24 Hours with Charging Case
Fast Charging, 10 Min Charging = 2 Hours Playtime
IPX5 Sweat & Water Resistant
Intuitive Touch Control + Volume Control
Activate Voice Assistant
WHAT'S IN THE PACKAGE
The packaging for the EarFun Free Pro 2 is pretty decent with an image preview in front and some key features at the back.
Upon opening the box, you'll see a quite slim charging case with a protective plastic film.
Inside the packaging, we have the user manual, a guide on how to clean the earbuds, some replacement ear tips, a couple of different sizes ear hooks, a slim cotton bud, and a USB Type C charging cable.
This is probably the first time I encountered a TWS Earbud with a cleaning kit.
It was indeed a very nice unboxing experience.
FULL REVIEW
Design, Construction, and Parts Overview
What strikes me the most after opening the box is the quite slim and compact charging case, especially the fact that it also supports wireless charging. This makes the decision making of bringing this anywhere with you a very easy one. 
Looking from the top, we have a small EarFun logo.
And flipping it on the other side, we just have some technical information and certifications.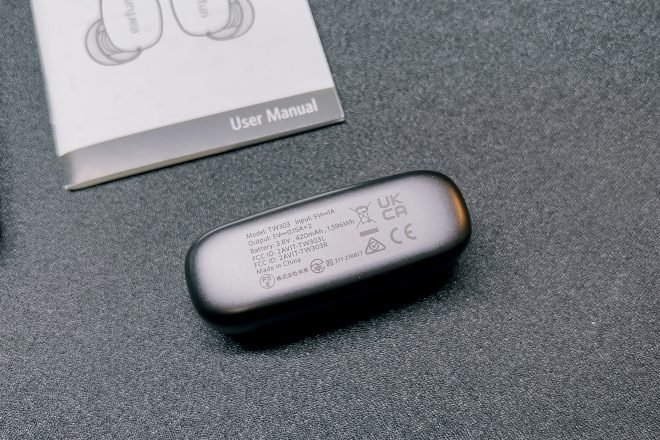 Turning it on its back side, we have the USB Type C port.
And finally, in front, we have a small LED indicator.
Upon opening the charging case, you'll see the flat-laying pair of compact TWS earbuds.
This orientation makes taking out and putting the earbuds back in fairly easy without much fiddling. 
Now, the form factor of the earbuds themselves is very tiny with an oblong-shaped form factor. It is super lightweight too at around 4.1g each earbud making it one of the most comfortable TWS earbuds that I've tried, albeit still has that suction sensation however so slightly. 
As I always say, comfort and fit greatly vary depending on each individual's ear shape and characteristics. Some people like myself simply can't use the normal plastic ear tip as it often falls off on its own while others don't like the suction pressure of a rubber ear tip. The good thing here is that it comes with a few different sizes of ear hooks and ear tips that provide more flexibility compared to others. 
This also helps with the Active Noise Cancellation feature as you'll need the best possible seal to make this feature super effective.
Speaking of ANC, let's talk about that and all the nifty features of the EarFun Free Pro 2.
Features
Active Noise Cancellation
As I've pointed out earlier, Active Noise Cancellation has some levels to it, and not all True Wireless Stereo Earbuds with ANC are equal. Some less-expensive options can only cancel out noise up to 25dB which, to be honest, is pretty decent. However, the EarFun Free Pro 2 takes it a notch higher with up to 40dB. 
It can definitely cancel a lot more noise especially lower frequencies such as air conditioners, air purifiers, computer fans, electric fans, and the like. I noticed a significant difference between 25dB and 40dB noise cancellation when no music is playing, but once you play any music, the difference becomes negligible. So I guess this is good if you simply want to zone out and focus on what you're doing even if you're not listening to music. And when listening to music, it makes the overall sound a lot cleaner. 
Transparency Mode
On the other hand, if you want to remain aware of your surroundings, let's say you're out and about, you can take advantage of the transparency mode which uses the microphones to let you listen to the outside world. It is actually quite trippy more than the ANC feature as it sounds pretty similar to when you're not wearing the earbuds at all. Unlike its lesser-expensive rivals, the transparency mode on this is very good, probably due to the fact that it has more microphones than others.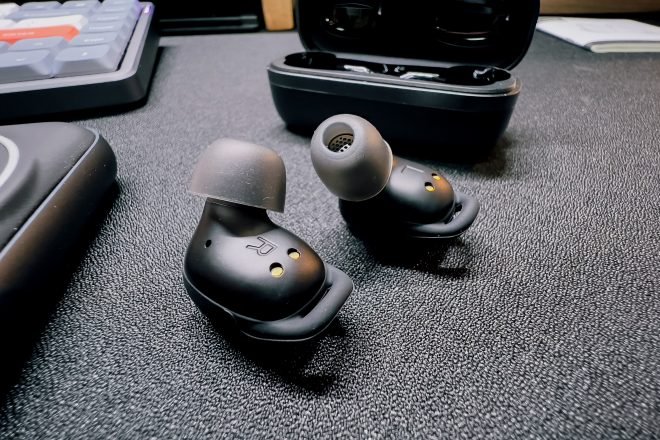 However, there's one thing that is missing here that other TWS earbuds have, and that is the Smart Wear Detection feature. It would be nice to have the option to simply take out an earbud and automatically pause your music. Granted, you can just turn on transparency mode to be able to talk to others but you still have to manually pause your music.
Low Latency Mode
Another good feature of the EarFun Free Pro 2 is the Low Latency Mode giving us the option to reduce the delay up to 80ms. It is substantially effective when watching videos, the video becomes almost perfect sync with the audio without much perceivable delay.
Sound Quality 
The sound quality of EarFun earbuds is generally decent, especially considering its price, the same case can be said about the EarFun Free Pro 2. The sound signature is fairly balanced, if anything it's leaning slightly towards the warmer side. It's a joy to listen to using these earbuds with a very comfortable balance of sound starting with some decent low-end and bass, to the clear and forward sounding vocals down to the pleasantly sounding highs even at higher volumes. When you max out the volume level, bass becomes more prominent and highs become more sensationally bright but still bearable in terms of comfort. Overall, the sound quality should appeal to most people, especially the casuals like myself.
Unfortunately, what you hear is what you get, there's no companion app wherein you can adjust the sound signature or even the touch gestures.
The microphone quality is pretty good thanks to the environmental noise cancellation taking advantage of the generous amount of 6 microphones around. 
Speaking of touch gestures, at least it has the option to adjust the volume levels which some TWS earbuds simply don't have. It has tons of touch gestures from the basic media playback controls down to enabling the normal, active noise cancellation and transparency mode up to enabling game mode and voice assistant. It's a lot to remember but at least you have those as an option right at your fingertips.
Another good thing with the EarFun Free Pro 2 is that you can use either earbud alone. That makes it usable while sleeping, or if you want to listen to music while allowing your other ear to listen to the environment around you. 
Battery Life and Overall Bluetooth Performance
In terms of battery life, I'd say it is pretty decent. Not the best out there but given its tiny form factor, being able to last up to 6 hrs is pretty good in my books. It can last up to 5 hrs with ANC on and 6 hrs with ANC off. Overall, you can get up to 30hrs using the charging case and a 10min charge ideally should provide you with up to 2 hours of music playback. All of that of course highly vary depending on your desired volume levels.
The charging case supports wireless charging but since it's super-slim, you'll have to pay extra attention to make sure it hits the charging spot.
Like I always say, Bluetooth performance is something I don't worry about anymore, especially in today's modern time, devices with at least Bluetooth 5.0 and above seems to perform pretty well both in terms of reliability and consistency as long as you maintain a good line of sight of at least 10m or limit the walls up to 2 in between. The EarFun Free Pro 2 uses Bluetooth 5.2 and as per my testing, the same experience was observed. 
VERDICT
To conclude, the EarFun Free Pro 2 is a very formidable True Wireless Stereo Earbuds with Active Noise Cancellation. Granted, it's not the cheapest option out there but the better overall performance and features more than makes up for the price. The ANC with up to 40dB of noise cancellation is simply better than the cheaper ones, the overall packaging and unboxing experience is also appreciated, and the overall sound quality, comfort and fit, touch controls, and wireless charging case make it a very decent consideration. It pretty much checks all my boxes except maybe for the lack of a smart wear detection feature.
The EarFun Free Pro 2 is available in Digital Walker's Official Lazada Store for around Php 4189.
Related Article:

DIZO GoPods Review – Surprisingly Good for its Price!
EarFun Free 2 Review – Good Value Low Latency Wireless Earbuds!
Tranya M10 True Wireless Earbuds Review – My Daily Driver!
Edifier W600BT Bluetooth Headphones Review
Limited Edition Joyroom JR-T04S Pro True Wireless Stereo Headphones Review
OnePlus Buds Z Review – Steven Harrington Special Edition!
Marshall Major IV Now Available at Digital Walker and Beyond the Box
OnePlus Buds Z in white and limited edition Steven Harrington NOW AVAILABLE at HomeOffice.PH!
Marshall Uxbridge Voice Review – A Voice Assistant That Actually Sounds Great!
realme Buds Air Pro Review – Active Noise Cancellation!
SoundPeats TrueCapsule Review
Tronsmart Onyx Ace True Wireless Earbuds Review – Quad microphone!
SoundPeats TrueDot True Wireless Earbuds Review
ASUS ROG Strix Go 2.4 Review and AI Noise Cancellation Test
Cooler Master MH630 VS MH650 Comparison and Review
Edifier R1280DB Unboxing, Quick Review, and Sound Test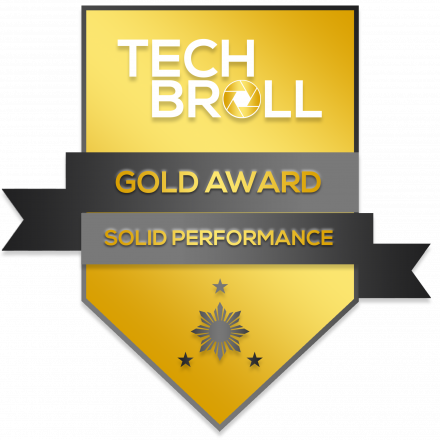 EarFun Free Pro 2
Php 4,189
SHARE THIS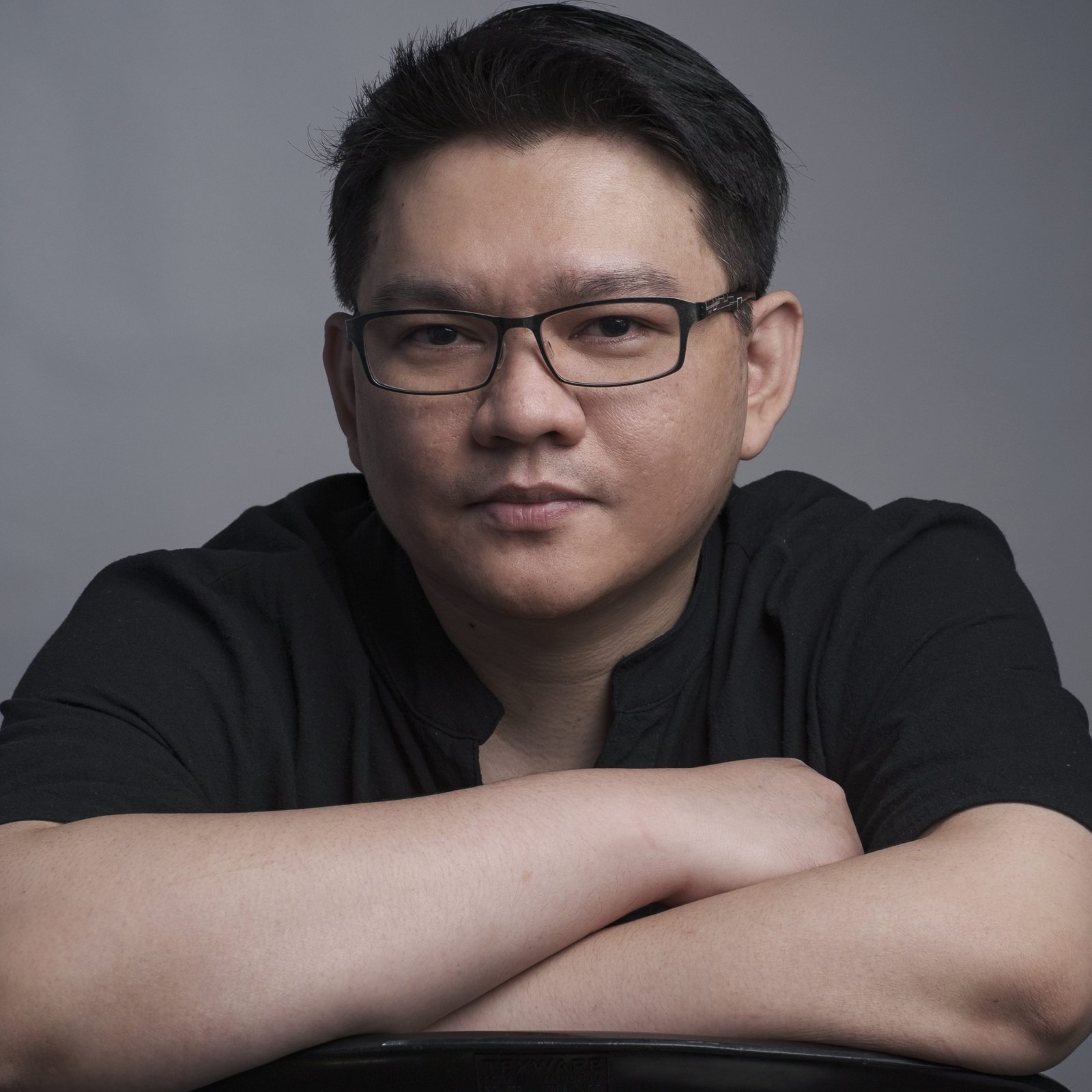 The Broll who always got your back online!