Last month, I attended the Mech Collective 2019 event and I got the chance to see different keyboards from various brands that attended the event and showcased their products. One of those brands is Cooler Master, I was able to try their mechanical keyboards such as the Cooler Master CK550, CK530 and my special favorite, SK621 compact keyboard with low profile Cherry MX switches. 
Finally, today, we're talking a look at their budget offering mechanical keyboard in the form of the Cooler Master CK350, a keyboard that doesn't have any unnecessary gimmick and is good to go out of the box. The question is, is it good enough to compete with the massively competitive budget market here in the Phillippines? Let's find out!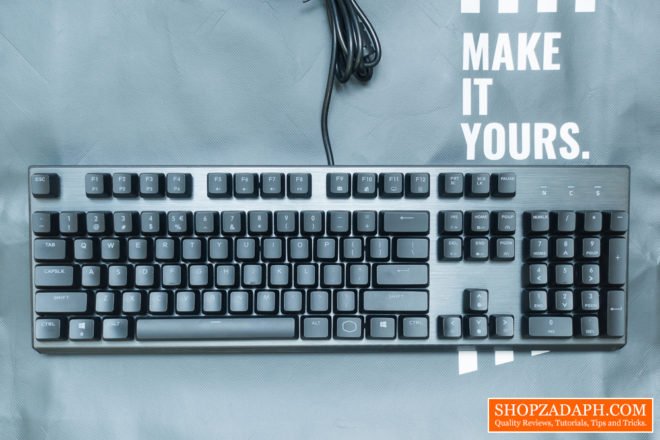 MY EARLY BREAKDOWN

Pros: Decent build quality, Competitive price
Cons: Weird brightness control, UV coated keycaps only, No software
SPECIFICATIONS

Product Number: CK-350-KKOR1-** (Red Switch), CK-350-KKOL1-** (Blue Switch), CK-350-KKOM1-** (Brown Switch)
Switch Type: Outemu
Material: Brushed Aluminum, Plastic
Color: Gunmetal Black
LED Color: RGB
Polling Rate: 1000Hz
Response Rate: 1ms / 1000Hz
Onboard Memory: 64KB
On the fly controls: Yes, for Multi-media and Lighting Control
Multimedia Keys: Yes, through FN
Cable Routing Channels: Yes, 180 degree, 3 ways
Cable: Fixed Rubberized 1.8m
Connector Cable: USB 2.0
Software: No
Cable Length: 1.8 m / 70.9 inch
Dimensions: 440(L)*140(W)*45(H) mm
Weight: 1100g / 2.43 lbs
Warranty: 2 years
WHAT'S IN THE PACKAGE

The box for the Cooler Master CK350 is pretty good with well presented details. In front we have a preview of the keyboard and as you can see we have a cut out so that you can test the switch if you opt to grab this off the shelves. 
At the back of the box we have the key features that we're going to discuss in depth later. The packaging is quite decent and that's to be expected from a reputable brand like Cooler Master. So let's go ahead and see what's waiting for us inside the box.
Inside the box we have a plastic cover, and then the keyboard itself. The wire is not detachable which is a bummer, but it should be fine especially at this big form factor.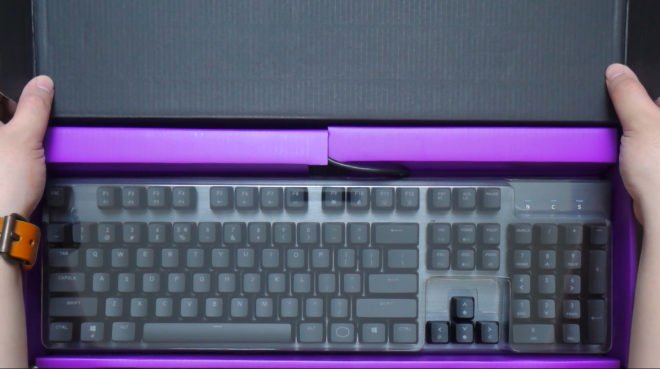 Inside the box we also have a user manual in different languages,
And lastly, we have a wire keycap puller. And that's about it for the unboxing experience.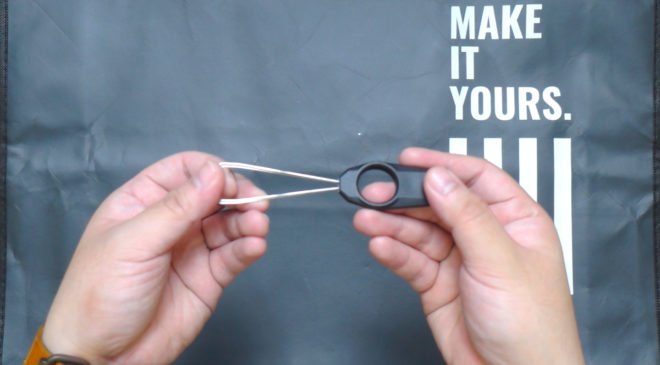 It's very nice to see big brands trying to compete in the massively competitive budget market here in the Philippines, that means more options for us.
FULL REVIEW
Design, Construction and Parts Overview

Now, let's take a closer look at the Cooler master CK350 mechanical keyboard. As you can see it is a full-size keyboard that has a very stealthy looking design with minimal branding. It does have a brushed gunmetal aluminum finish that spans across the entire keyboard up to its front side.
The build construction is pretty decent with minimum flex and it has a weight of around 866g.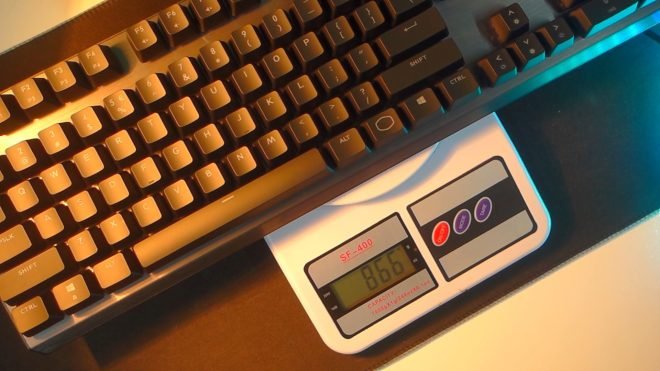 At the backside, we can see the three available cable routing slots, so even if the cable is non-removable we can still manage the cable pretty easy.
Flipping it on its side we can see that the housing is slightly slanted for that ergonomic form factor. The keycaps' profile is OEM and the keyboard has this floating keys design so as you can see, the top housing of the switches is visible.
At the back of the keyboard, we have the usual 5 rubber feet, we also have 2 stands with both of them having a rubber tip as well which I appreciate, it's really frustrating when a keyboard doesn't have this and slides all over the place, isn't it?. Like I said earlier, the cable is not detachable but we have some cable channels to aid with that. And lastly, we have the Coolermaster's slogan as well as the certifications at the center.
Layout

Back in front, let's discuss the layout. The layout like most budget and mainstream keyboards uses the ANSI standard, so replacing the keycaps should be a piece of cake, and I would suggest you do so immediately if you decide to get this keyboard, more on that later though.
So we have the numpad, the function rows up top, complete nav cluster and of course the arrow keys.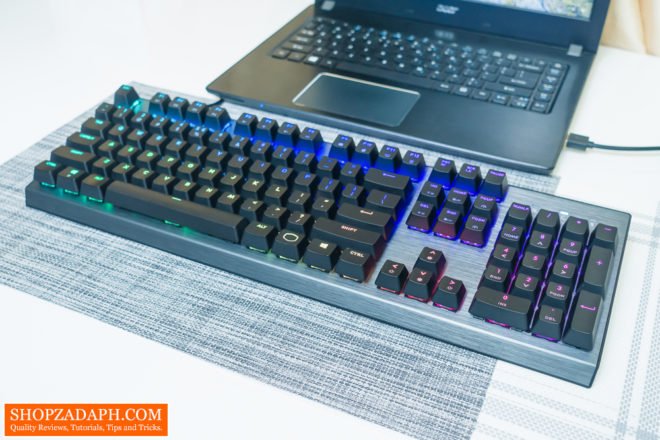 The fonts are very nice, surprisingly, Coolermaster opted for a more cleaner look and not the typical gamery font which I highly appreciate. The branding is also very subtle with just a Coolermaster logo for the function key. 
Alright guys, let's move on to the lighting effects, and this keyboard actually has a quite interesting or weird implementation if I can say so for its on-the-fly lighting modes.
Lighting Effects

First, to reset the keyboard just press FN+Esc for a few seconds.
This keyboard has 4 gaming modes with keys F1 to F4 that you can toggle using the function key.
Aside from that, we also have the usual multimedia keys and some application shortcuts up top.
For the lighting effects, you can toggle it by pressing FN + Insert.
Now, what's weird about this is that the brightness control actually doesn't work on all modes, it only works on selected lighting effects which is really weird, it's really not a big deal though at least for me personally, it just that its kinda messing up with my OCD.
Aside from the presets, you can also change the colors to a single color by pressing FN + left and right arrow keys, and then you can also change lighting effects by pressing FN + Delete.
You can also adjust the speed of the animation by pressing FN + page up or page down.
Aside from the built-in lighting effects you can also record your own by choosing any of the 4 gaming preset, and then press FN + Home to start recording your own lighting configuration, and once you're done just press FN + End to stop recording and you now have your own lighting setup.
The implementation of the lighting effects is really weird and this is the first time I encountered something like this, the good thing or maybe a bad thing depending on your preference is that there is no software, so you can just adjust the lighting effects directly using the onboard settings.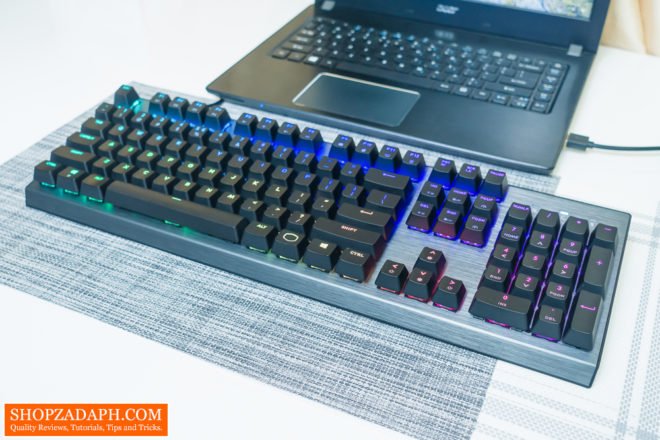 On the other hand, one of the good things about the LED illumination of this keyboard is it's brightness, as you can see the illumination is very vibrant and bright.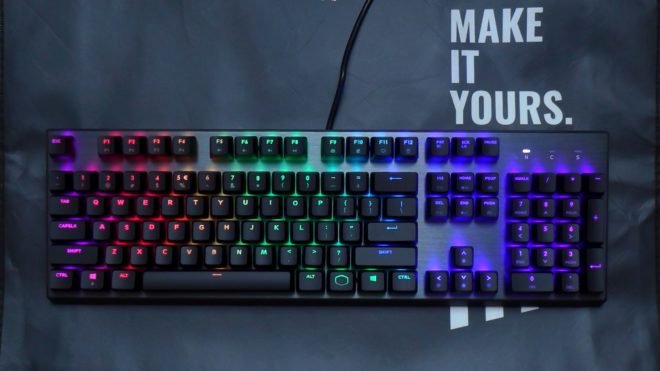 This is due to the fact that the LEDs are located on top of the switches and not the usual SMD LEDs or surface-mounted LEDs. It also helps that the backplate is brushed aluminum so it reflects the light even further.
There are a few types of LEDs for a keyboard and this one in particular, uses the 4 pin LED with diffused housing. so take that in mind in case you need to change switches at some point, although I think that will not be necessary especially that this keyboard has 2 years manufacturers warranty.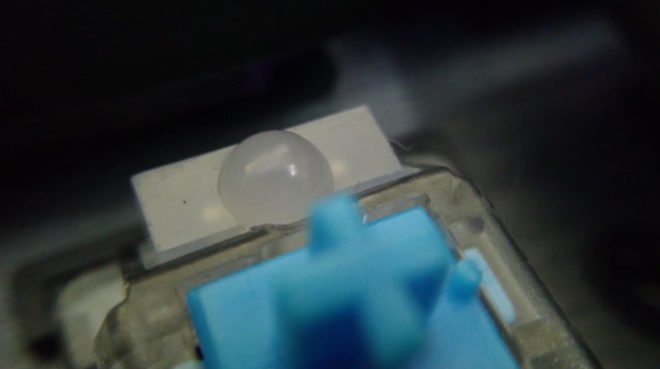 Now, let's move on and discuss the switch on this keyboard.
Switches

In terms of the switch, this keyboard being a budget offering from Coolermaster uses Outemu switches, and depending on where you look at it should be available in red, blue and brown variants. But what we have here is the blue version which is clicky and tactile and requires 60g of actuation force like the original Cherry MX blue. The only difference I can tell is that the Outemu blues are slightly less tactile and significantly scratchier.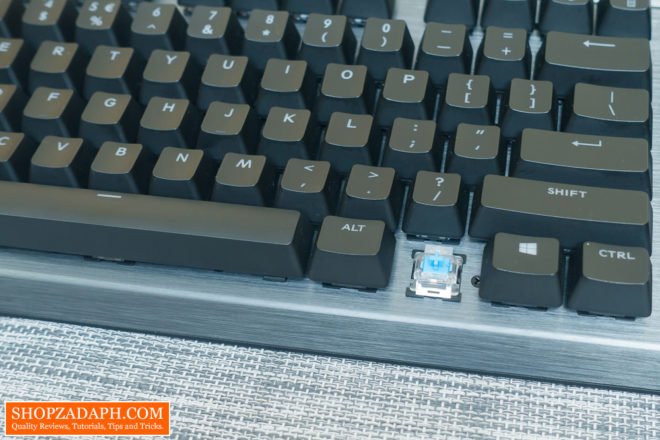 Keycaps

In terms of the keycaps, it is one of the major downsides of this keyboard as it uses ABS plastic with UV coating and laser-etched fonts. Being an ABS plastic and not doubleshot it will inhibit shine overtime and the fonts could fade away once the UV coating gets worn out. It's not going to be a big deal for most people since grabbing a cheap custom PBT keycaps is pretty easy.
Stabilizers

With regards to the stabilizers, it is decent. The right side is stable, however, it does have some slight rattle on the left side, but it's not bothersome at all especially with these clicky blue switches.
Now, before we move on, here's a quick size comparison. Obviously, as a full-sized keyboard, it is significantly bigger than a Ten Keyless keyboard like the Rakk Lam-Ang Pro and a 60% keyboard like the Anne Pro 2.
Features Rundown

Speaking of full size, we also have the usual LED indicators for num lock, caps lock and scroll lock up top that all the full-sized keyboard that I've tried has.
Like I said earlier, although the cable is not detachable I appreciate that it has 3 cable routing channels to manage the cable.
The flip-out stand also has a rubber tip which is always a good sign and should be a standard for all keyboard manufacturers.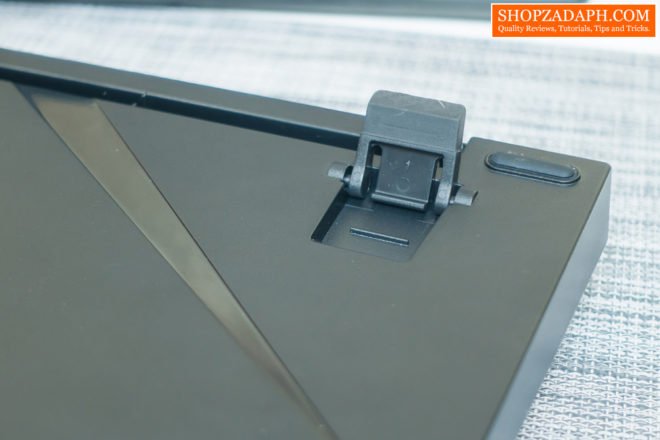 Now, no matter how good a compact keyboard looks, not everyone can go about without a numpad, so the CK350 definitely has an appeal on its own target market. And if you're looking for a smaller version of this, cooler master's got you covered with their CK530 Ten Key Less model.
Alright guys, let's move on to the performance of this keyboard.
Performance and NKRO Feature

Before I got this keyboard, I had no doubt that this keyboard has NKRO or Nkey rollover feature that allows you to press multiple keys at the same time without conflicts or lost keys. As per testing, I was able to confirm that it works perfectly out of the box.
Typing Experience

When it comes to typing experience, there is a reason why most of the prebuilt keyboards uses blue switch, and that is because of the very satisfying tactile and clicky feedback. This is where you really feel that you're using a mechanical keyboard and is popular to most people especially the ones who are new to this. I started with a keyboard with a blue switch as well. As for the Outemu blue, it is decent and popular with budget boards, it mimics the characteristics of the original Cherry MX blue but as I said earlier, it is significantly scratchier in terms of feel. But for most people, it will do just fine.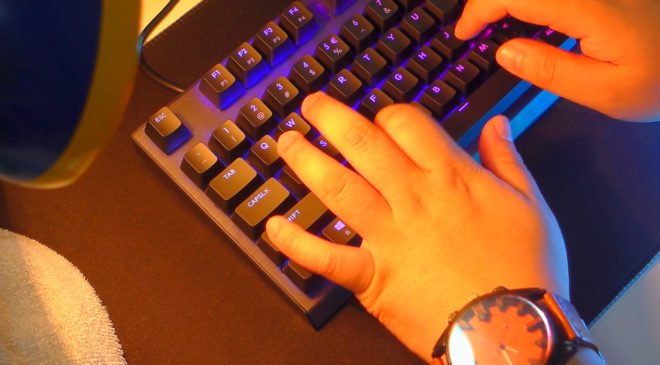 Gaming Experience

In terms of gaming, like with typing, the experience will be subjective depending on the person's personal preference. Blue switch for me is not ideal for gaming because it is too loud and the click is really not necessary if you're always going to bottom out the keys anyway. But if you're always wearing a headset and the tactile and click doesn't bother you at all, then you're all set. I know some competitive gamers that use blue switch and some others that prefer linear or even better, speed switches, and that's actually the good thing about mechanical keyboards, you have a ton of choices and there's really no right or wrong when it comes to subjective personal preference.
VERDICT

Finally, to conclude, the Coolermaster CK350 is definitely up there when it comes to budget options for a decent full-sized mechanical keyboard; it has decent build quality and design with its brushed aluminum finish and it also uses the popular Outemu budget switches. Although the lighting effects' adjustment is quite confusing, it works properly out of the box without the need of a software. The illumination is also very bright and vibrant thanks to its top-mounted LEDs. But I think what separates this keyboard from other competitors is the 2 years manufacturer warranty, and that's to be expected from a reputable brand like cooler master.
Related Article:
Thanks to
Cooler Master
for making this review possible, you can get this keyboard from their partner stores, link below.
If you like this one, please consider subscribing to my channel by hitting the button below. Have a great day!

SHARE THIS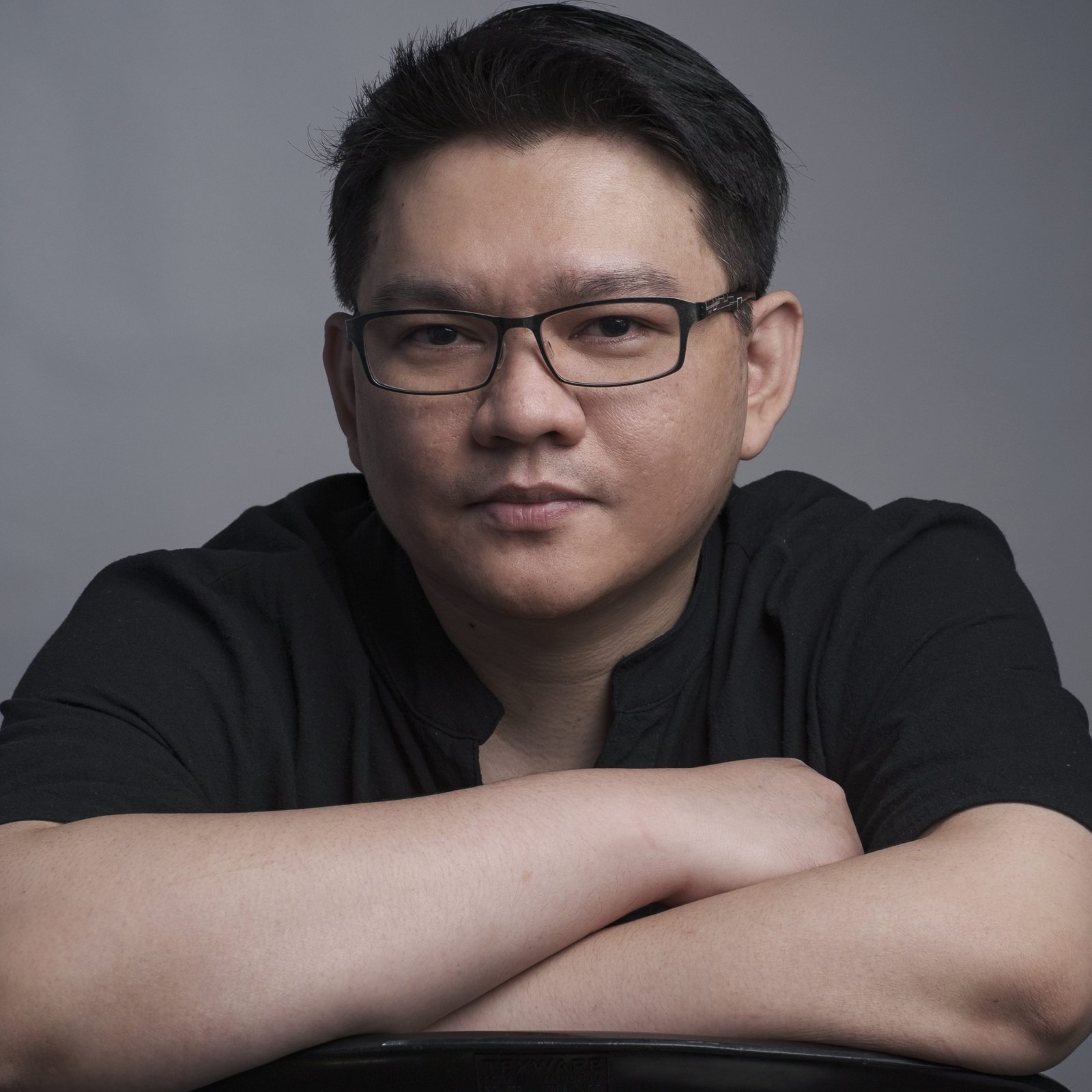 The Broll who always got your back online!