I've been looking forward to trying out the Cooler Master CK721 since its announcement earlier this year but, to be honest, I completely forgot about it because of the rather long release date. A release that I feel like is kind of late given all the keyboards that came sooner with the same or closer to the specifications of the Cooler Master CK721. With that being said, it's here now and we now have the chance to finally take a crack at it. I still feel like this is a decent option, to say the least, for both gaming and productivity especially if you just want a good mechanical keyboard with nifty features that work out of the box. Granted, it won't wow our fellow mechanical keyboard enthusiasts out there with some of its limited features like a non-hot-swappable board, hard to desolder TTC switches with top-mounted LEDs, and ABS keycaps but in my opinion, this isn't really a surprise since most of these mainstream brands are still targeting gamers more than enthusiasts. Because even though the mechanical keyboard hobby has been booming in recent years, there are still more gamers than our niche community of talented mechanical keyboard enthusiasts. Anyways, let's check out what the Cooler Master CK721 has to offer.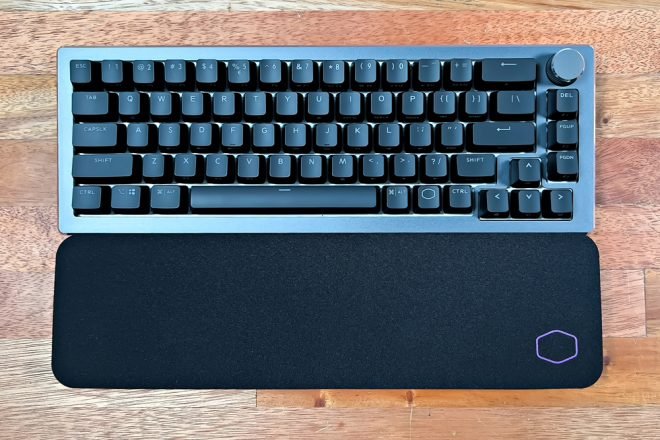 MY EARLY BREAKDOWN
Pros: Good design and build construction, Compact form factor, Comfortable wrist rest, Customizable rotary encoder, Removable top cover, Multiple connectivity options, Decent battery life
Cons: Non-hot-swappable board, ABS keycaps, Small cutout around the USB Type-C port
SPECIFICATIONS
Model: Cooler Master CK721
Switch Type: TTC Mechanical Switch (Red/Blue/Brown)
Keycaps: ABS Painting & Laser engraved, OEM Profile
Keyboard Material: Aluminum, Plastic
Keyboard Color: Space Gray, Silver White
Keyboard LED Color: RGB, 16.7 million colors
Keyboard Polling Rate: 1000Hz (Wired/2.4GHz Mode), 125Hz (Bluetooth Mode)
Keyboard Response Time: 1ms (Wired/2.4GHz Mode), 8ms (Bluetooth Mode)
On-the-fly System Settings: Yes
Keyboard Multimedia Key: Through Function Key (FN)
Connectivity: Wired, 2.4 GHz, Bluetooth 5.1
Charging: Via wired charging
Battery: 2000mAh
Compatible OS: Windows 8+, Mac OS X 10.10+, Android, iOS
Software Support: Cooler Master MasterPlus+
Keyboard Cable: 1.8m, USB Type C to Type A, Detachable & Braided
Wrist Rest: Cloth/SBR, 334 x 95 x 18 mm
Keyboard Dimensions: 
Standard: 334 x 118 x 37 mm / 13.15 x 4.65 x 1.46 inch, With 1st stage feet open: 334 x 118 x 43 mm / 13.15 x 4.65 x 1.69 inch, With 2nd stage feet open: 334 x 118 x 46 mm / 13.15 x 4.65 x 1.81 inch
Keyboard Weight: 764g / 168 lbs (without cable dongle)
Warranty: 2 years
WHAT'S IN THE PACKAGE
The packaging for the Cooler Master CK721 is pretty good as expected with an image preview and some of its key features in front,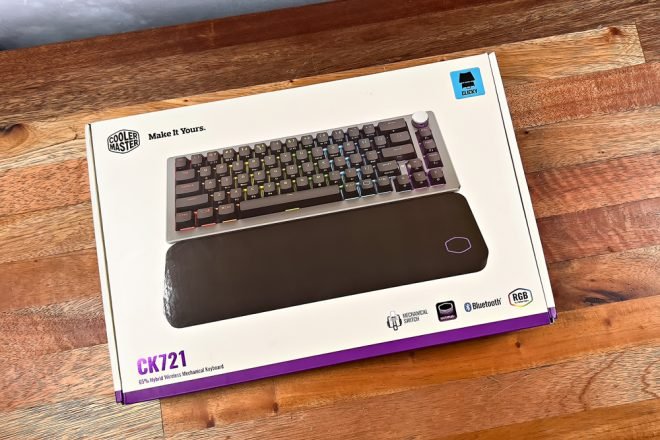 And another more detailed image preview at the back.
Upon opening the box, the first thing you'll notice is the Quick Start Guide 
We also have a substantially large wrist rest made out of soft styrene-butadiene rubber and covered with soft fabric.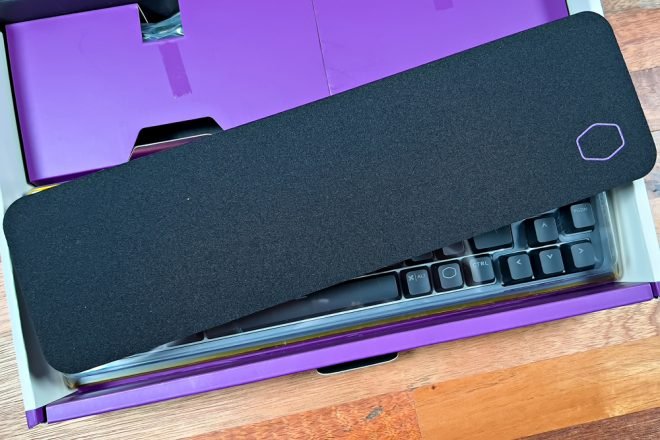 Next, we have the Cooler Master CK721 keyboard itself nicely protected by a plastic cover and the edges of the aluminum top cover also have a cover around it.
Inside the box, we also have a nice wire keycap puller,
A fairly long braided USB Type-C to USB Type-A cable,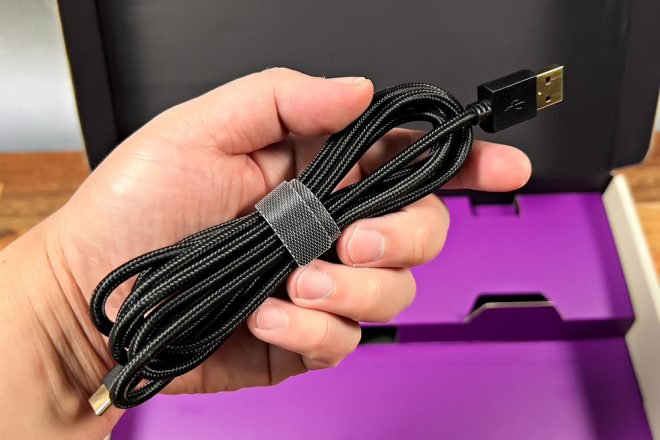 And a USB Type-A to USB Type-C adapter.
\
As I've pointed out earlier, the edges around the aluminum top cover is protected by a plastic cover which is a nice touch.
FULL REVIEW
Design, Construction, and Parts Overview
In terms of the design, the Cooler Master CK721 offers pretty much a familiar design language that we're used to when it comes to their peripherals with a clean, sleek, somehow minimal design, partnered with a neutral grey colorway. I really like this colorway and I hope Cooler Master sticks with this rather than going after the typical gamery aesthetic other mainstream brands have.
As for the build construction, aside from the ABS keycaps, it is pretty well built with a combination of solid aluminum top cover partnered with a hard plastic bottom chassis.
Looking from the top view, we have the exploded 65% layout (more on that later) and the rotary encoder.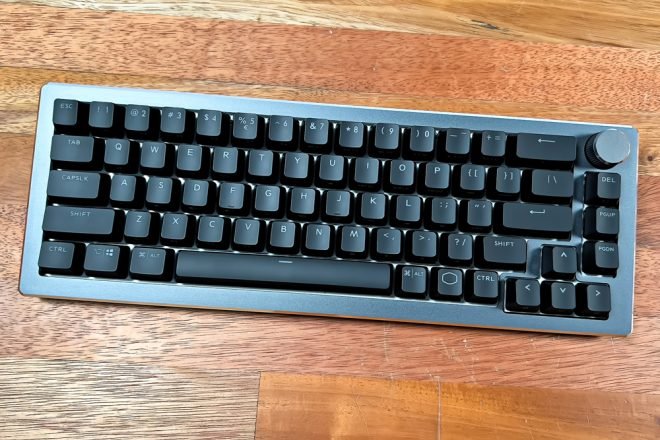 Flipping it on the front side, as you can tell, the chassis features a high profile design, which essentially means, the switches are hidden for a cleaner look. Also, the additional glossy chamfered edges around the keyboard look really nice.
Flipping it on the left side, we have a slanted profile for that ergonomic form factor partnered with a relatively comfortable OEM profile for the keycaps. 
As you may have noticed, we have a small compartment here for the 2.4Ghz USB dongle which is quite unique in its own way.
However, I feel like, the cover and its clips are rather fragile that with a good amount of opening and closing, could snap or break at some point so bear that in mind.
We also have here the lever that you can use to remove the aluminum top cover for future customization, possible maintenance, or repairs if necessary.
Turning it all over at the other side, we have the switch for the three connectivity options available for this keyboard which are the 2.4Ghz wireless frequency, wired, and Bluetooth.
Now, looking at the backside, we have the USB Type C port located at the center.
I honestly dislike this port as the cutout is rather tight that I pretty much can only use the included cable. Other cables with larger support around the plug don't fit which is super annoying.
Moving on, turning it at the bottom, we have two flip-out stands with a two-level height adjustment option.
Both have rubber tips which I definitely appreciate. 
Aside from that, we also have a couple of rubber feet on the other corners so this thing will definitely stay in place. Overall, in terms of the design and construction, for the most part, it is pretty good and on par with my expectations from Cooler Master, albeit, I'm still quite confused why they are still using ABS keycaps especially the fact that I think PBT keycaps are not that expensive anymore.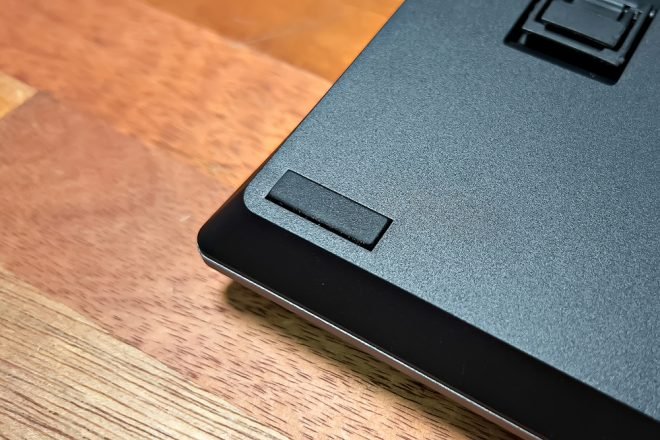 Layout and Form Factor
In terms of the layout, the Cooler Master CK721 features an exploded 65% layout which means there are spaces between the alphas, the arrow keys, and some of the nav cluster keys. This makes distinguishing between sections fairly easy compared to when they are next to each other. Aside from that, we have the customizable rotary encoder in the upper right corner.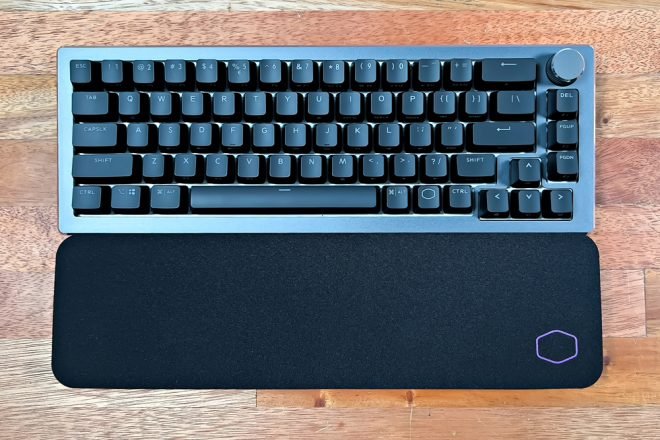 Keycaps and Switches
Now, the keycaps and switches honestly are probably my least favorite aspect of this keyboard and if you think about it, this is where most of the actual typing experiences are happening. These ABS keycaps attract fingerprints easier, will shine easier over time and the legends will also fade easier compared to doubleshot PBT keycaps. 
The reason being is that these keycaps are just painted with black and the legends are laser engraved and due to the nature of ABS plastic, the shine is inevitable. Did I mention it also sounds tinnier because of its thin construction compared to most PBT plastic which is known to be thicker? Nevertheless, to some degree, this is really not a surprise as most mainstream brands still use ABS keycaps even from other competing brands.
In terms of the switches, Cooler Master for some reason decided to use TTC switches with top-mounted LEDs and partner that with a non-hot-swappable board, you can simply forget about switch customization or even repair. Though to be fair, Cooler Master offers 2 years warranty but in terms of customization, let say you want to lube the switches properly or you don't particularly like the TTC switches, then you really don't have any other option here. Unless you want to do the extra mile of desoldering not only the switch pins but the LEDs as well. 
As for the actual TTC switches, I'm not going to go as far as saying it is bad, but it definitely could have been better. The variant that I have here is using TTC Blue switches which I am not a fan of. It is quite loud and heavy. But of course, you're mileage may vary depending on your preference and this keyboard is also available in Red and Brown, so you at least have a couple more options to choose from.
Like I mentioned earlier, this keyboard simply works out of the box and is really not targeted towards mechanical keyboard enthusiasts but at this point, with more and more mainstream brands providing flexibility with their mechanical keyboards at least offering hot-swappable board, I feel like Cooler Master could've benefited from that slice of the pie. 
RGB Illumination
In terms of RGB illumination, again the Cooler Master CK721 features top-mounted LEDs that are mounted on top of the switch. The benefit of top-mounted LEDs compared to the typical SMD or surface-mounted LEDs is that it is brighter.
By the way, we also have a couple of subtle LED indicators beside the up arrow key.
The Cooler Master CK721 has good RGB Illumination thanks to the bright top-mounted LEDs and partner it with the Cooler Master MasterPlus+ software, you can fully customize the RGB lighting to your heart's content.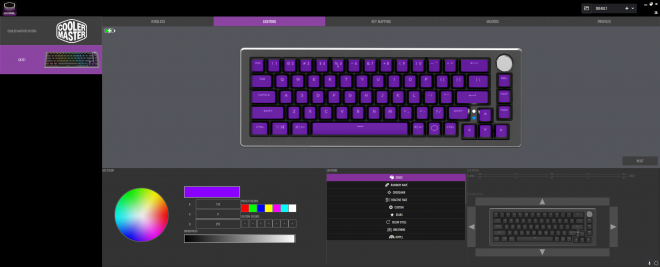 Stabilizers
Now, the stabilizers come with pre-applied lubricant, albeit quite messy. It does a decent job minimizing rattles but still could use some modifications. The problem is that, even though these are plate-mount stabs, the soldered switches are in the way.
Other Features
Multiple Connectivity Options
One thing that I really like about the Cooler Master CK721 is that it has multiple connectivity options. Aside from the typical wired and wireless via Bluetooth, we also have 2.4Ghz wireless frequency which is the mode you would want to use for lower latency while gaming. So essentially, use Bluetooth if you want to switch between different devices such as your PC, laptop, smartphone, and tablet, and then use the 2.4Ghz wireless frequency using the included dongle for gaming or other critical applications that requires minimum latency.
Removable Top Cover
One of the unique features of the Cooler Master CK731 is the removable aluminum top cover using the quick lever located on the left side compartment that I showed you earlier. This opens up potential customization once Cooler Master offers other colorways for the top cover.
In some ways, you can also use this to somehow improve the overall sound, maybe adding some foam inside could help reduce some of the hollow sounds. I didn't go as far as that so I really can't tell if that's even possible, to be honest, but you can easily explore if you want to.
Rotary Encoder
Now, unlike most rotary encoders that only offer volume adjustment, the rotary encoder in the Cooler Master CK721 actually offers more than that. You can also press it at the center to mute your audio and you can also use profiles to switch between different functions like adjusting the lighting effects and controlling your media playback other than simply adjusting the volume. 
Speaking of customization, let's talk about the software.
Cooler Master MasterPlus+ Software
One good thing these mainstream brands offer that we don't typically get on most budget keyboards is proper software with more customization options and most often than not, more polished and reliable. This is the case with the Cooler Master MasterPlus+ Software.
Now, the first thing I did which was prompted by the software is to update the firmware of both the 2.4Ghz wireless dongle and the keyboard itself. The process took only a few minutes and was a very straightforward process.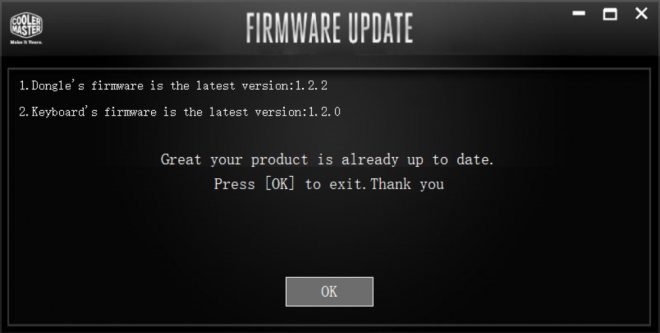 Inside the software, we have the wireless tab wherein you can adjust the settings when using the keyboard wirelessly.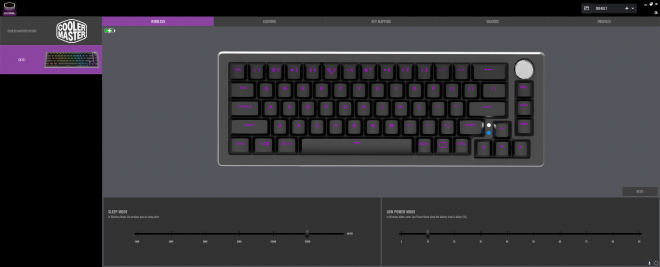 Next, we have the lighting tab wherein you can pretty much customize the lighting effects with tons of different lighting modes and effects including the ability to show CPU status and Audio visualizer. You can also adjust the brightness and animation speed here.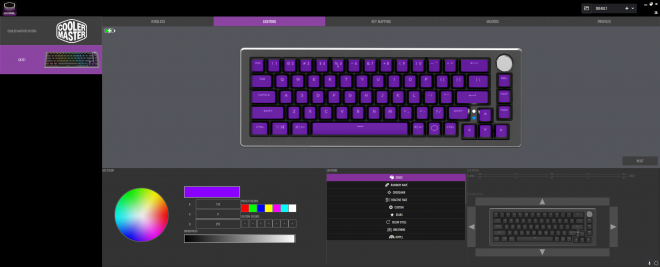 Next, we have the key mapping tab where you can change a key's function to a different one or disable it entirely.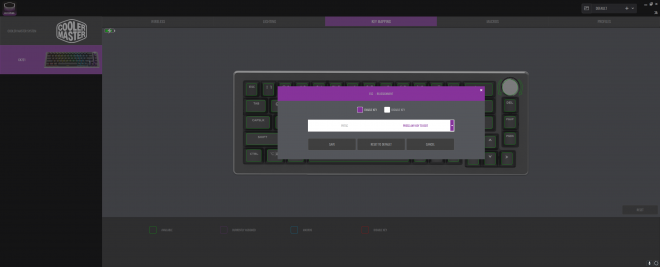 Here are all the available customization options for your perusal.
You can also adjust the functionality of the rotary encoder which is something other brands simply don't have. 
Next, we have the macros wherein, well, you can record and customize your own macro recordings.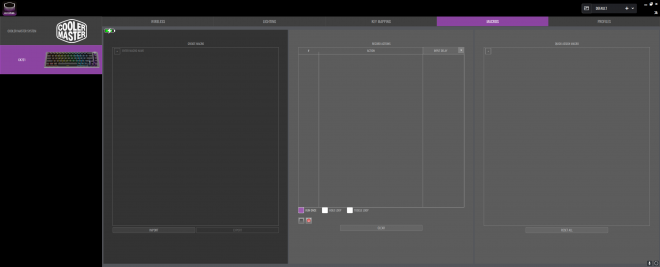 And lastly, we have the profiles tab with an already available 4 different profiles.
Battery Life
The Cooler Master CK721 has a substantial 2000mAh of battery that can last up to 73hrs when LEDs are turned off which should give you at least 4 days before plugging it back in. Of course, that will significantly be reduced when you turn on RGB Illumination. 
Typing Experience
And lastly, before I provide you with my conclusion, in terms of the typing experience, to be honest, I didn't like how it sound and feels and that's mainly because this particular variant with TTC blue switches and ABS keycaps simply didn't match my personal preference. And that could vary depending on each individual but for me, I don't like loud and clicky switches not to mention relatively stiff and heavy at around 60g and I also didn't like the overall sound with noticeable pinging and the tinny sound these ABS keycaps provide.
VERDICT
To conclude, if you're a fan of Cooler Master and you're looking for a compact keyboard that simply works out of the box and you're someone who doesn't really care about further customization on a keyboard, then the Cooler Master CK721 is still a good option as it provides a near-perfect layout with pretty much every essential key minus the function rows up top while also offering a highly customizable rotary encoder. The build quality is pretty good except for the ABS keycaps and the multiple connectivity options are something you simply can not easily find on other keyboards and is a good option to have if you frequently move around and switch between different devices. However, if you're someone who is quite particular when it comes to the sound and feel of a keyboard and frequently changes preference when it comes to mechanical keyboard switch options, in short, a mechanical keyboard enthusiast, then you will find this keyboard quite limiting.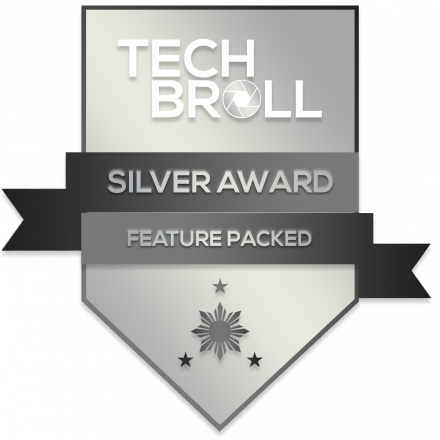 Cooler Master CK721
Php 4995
Pros
Good design and build construction
Compact form factor
Comfortable wrist rest
Customizable rotary encoder
Removable top cover
Multiple connectivity options
Decent battery life
Cons
Non-hot-swappable board
ABS keycaps
Small cutout around the USB Type-C port
SHARE THIS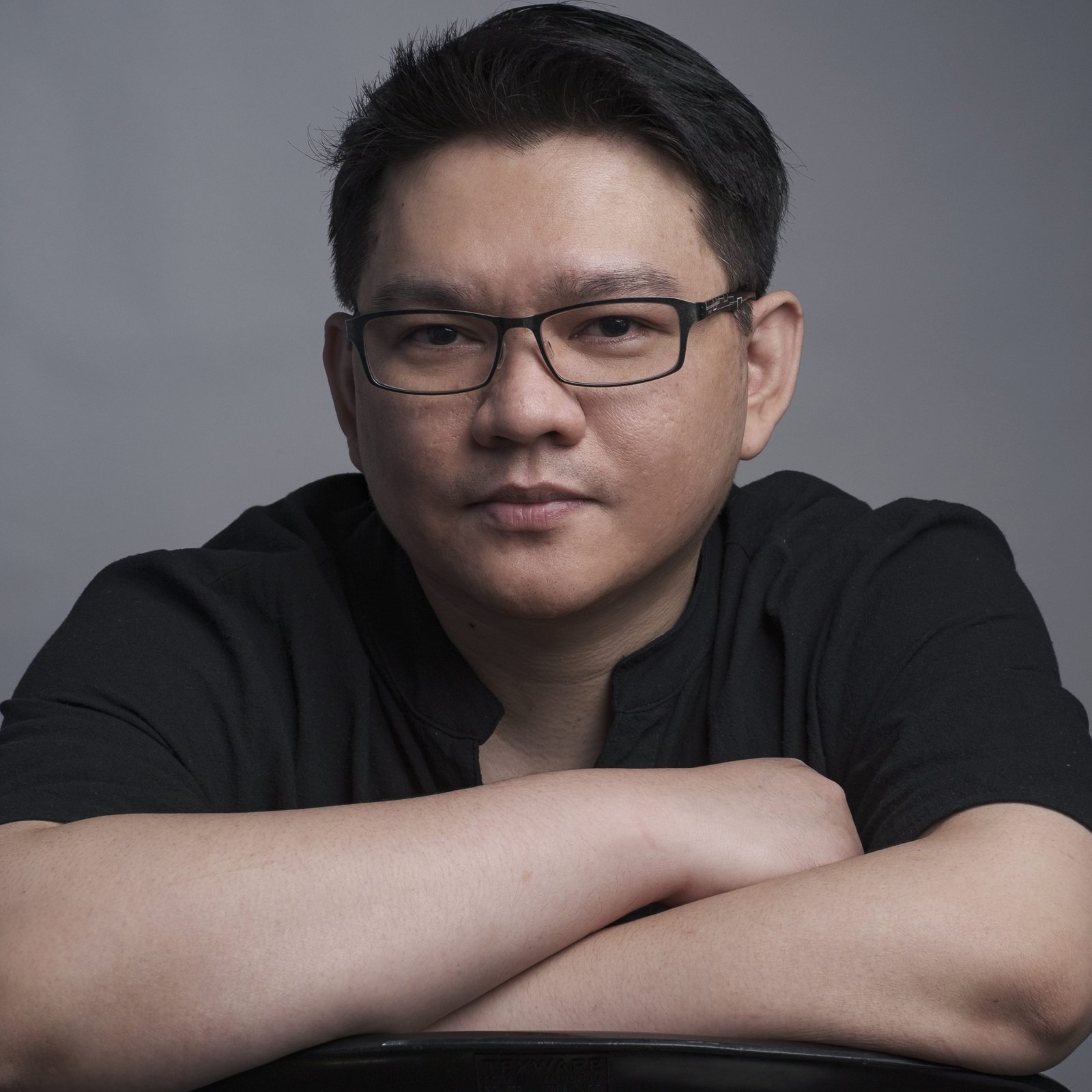 The Broll who always got your back online!