Today, we're taking a look at the Skyloong Sk61 from banggood.com, it features a hot-swappable board with gateron optical switches and also comes with PBT Dye sublimated keycaps out of the box. Well, basically, this is an upgraded version of the standard GK61 60% keyboard.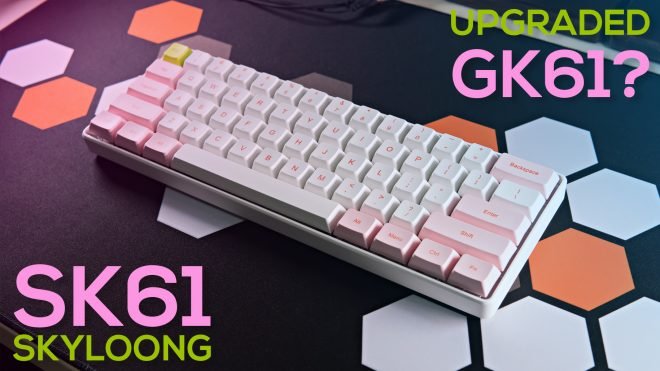 MY EARLY BREAKDOWN


Pros: Decent build quality with PBT Dye sublimated keycaps out of the box, Hotswappable Board, Powerful software
Cons: Wired only
SPECIFICATIONS


| | |
| --- | --- |
| Brand | Geek/Skyloong Customized |
| Model | SK61 |
| Keys Amount | 61 Keys |
| Color | White, Pink |
| Switch | Gateron Switch (Blue Switch, Brown Switch, Red Switch) |
| Connection | USB Type-C Wired |
| Material | PBT + ABS |
| Cable | 1.5m USB Cable |
| Size | 295 * 105 * 45mm |
| Weight | 768g |
| System Support | Windows /Android/Mac OS |
| Anti-Ghost Key | NKRO |
| Backlit | RGB backlight |
WHAT'S IN THE PACKAGE


Alright guys, the packaging of the Skyloong SK61 is pretty straightforward, just a grey box with a rather large Skyloong branding at the center, so let's see what comes in the package.
Inside the box, we have the keyboard itself nicely protected by a plastic cover,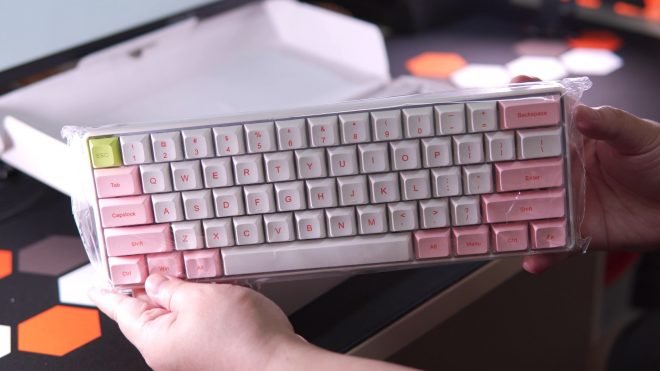 And then underneath it, we have the user manual written in both English and Chinese.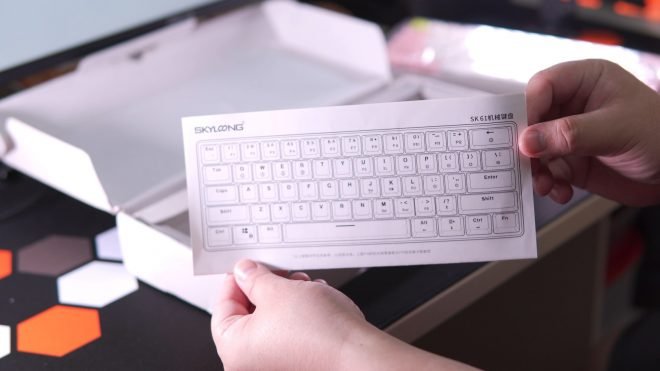 Aside from that, we have a few more items underneath. We have a standard plastic keycap puller and a metal key switch puller.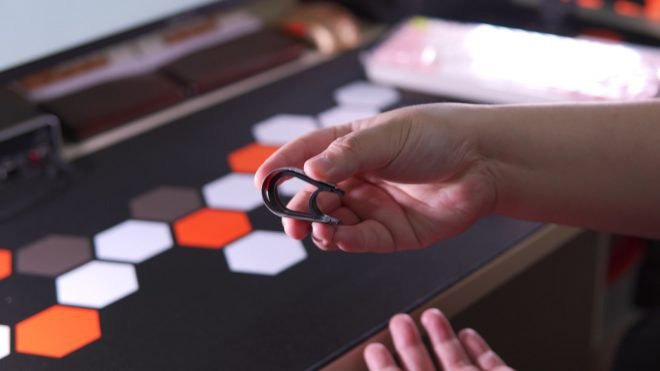 We also have here a silver-colored braided USB Type C cable with a velcro strap.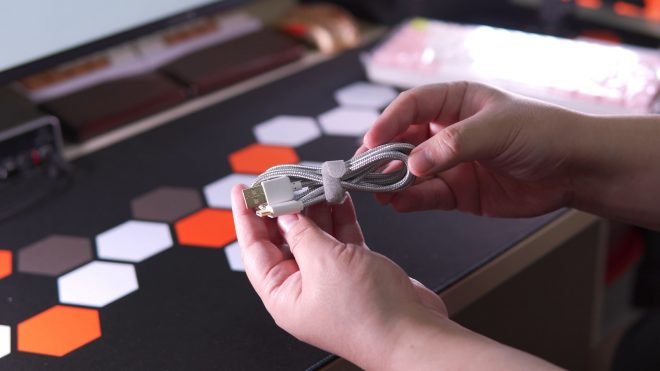 And lastly, we have 3 additional keycaps with Mac OS legends.
FULL REVIEW
Design, Construction, and Parts Overview



Finally, let's take a look at the Skyloong SK61 and as you can see, for the particular variant that we have right here, we have a white case and a set of keycaps that has this combination of white, pink, and lime green for the escape key that looks really nice and perfect for our ladies out there.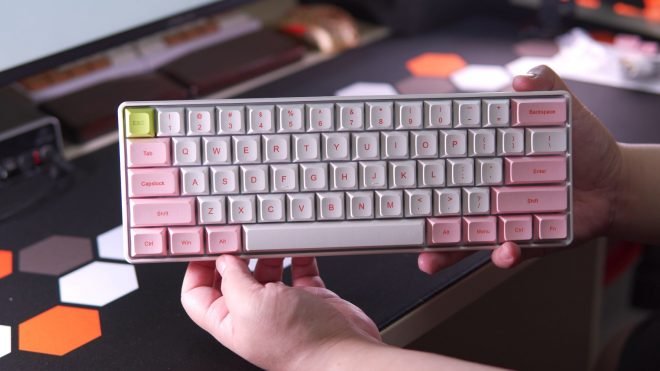 In terms of the construction, it is fairly well built and has a weight of around 585g and it doesn't flex at all as the casing is relatively thick.
Looking in front, we can clearly see here the profile of the keycaps which is XDA profile which means all of the keycaps have the same height across all rows.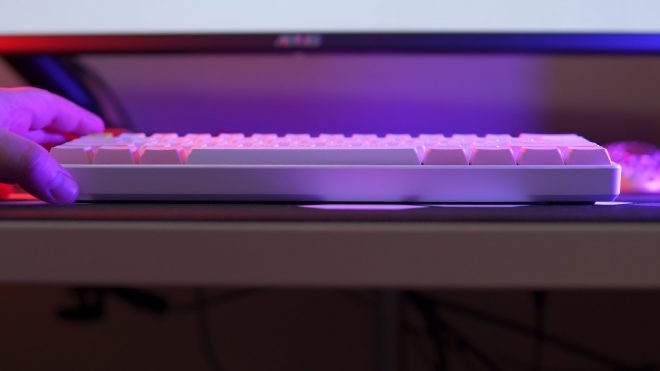 Now, looking at the side, the bottom housing has this chamfered design with a combination of glossy and matt white finish. It also features high profile design which means the switches are not visible allowing for a much cleaner look. And like I said, the keycaps are XDA profile with the same height across the board.
At the backside, we have a much-appreciated USB Type C port.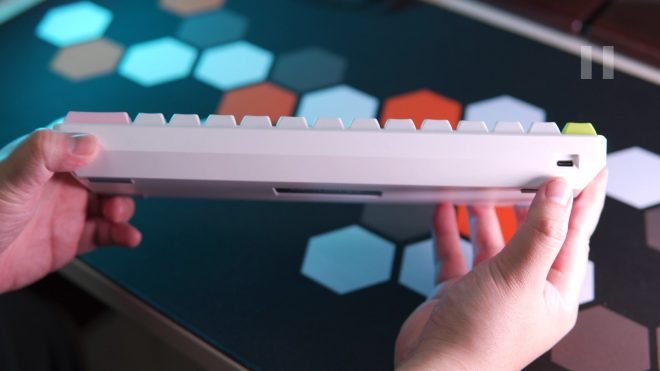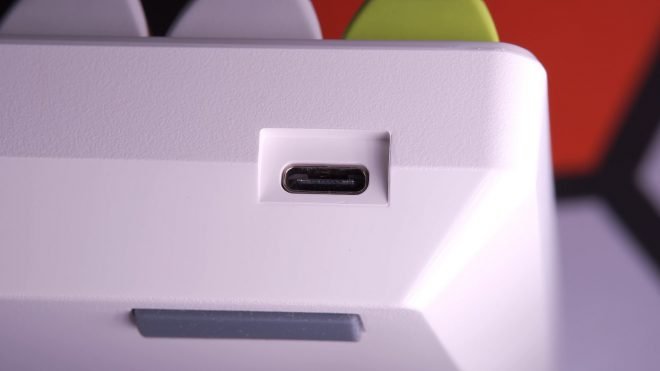 And lastly, looking at the back, we have 4 rubber feet to make this thing stay in place and the usual technical details and certification at the center.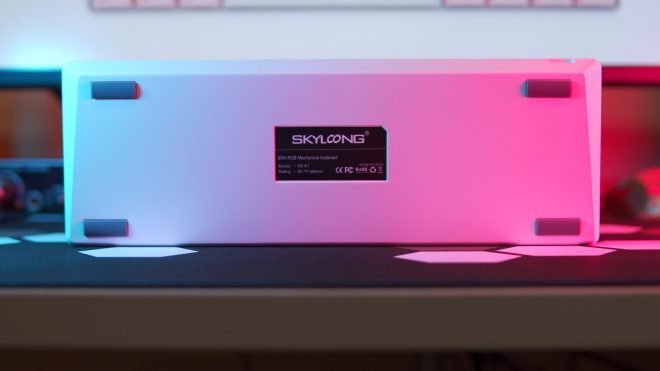 Overall, in terms of design, although quite basic and looks almost exactly the same with any other 60% mechanical keyboards out there, at least we have a decent PBT Dye sublimated keycaps out of the box here making it look more premium than the others.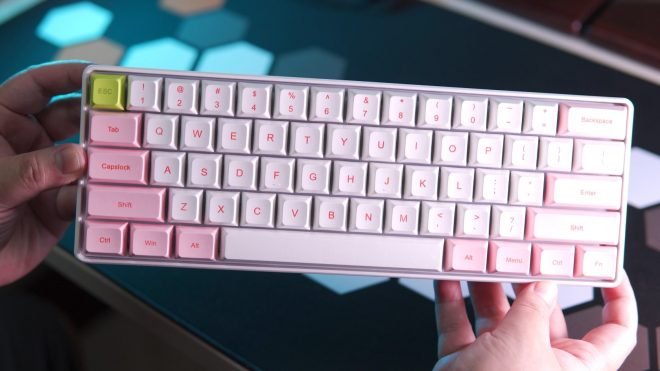 Layout


Now, in terms of the layout, it is using the ANSI standard so looking for replacement keycaps for this should be a piece of cake, but I'm pretty sure one of the reasons why you would consider this keyboard is the keycaps.
Layer Implementation


Now as a 60% keyboard, of course, there is quite a bit of an adjustment period since you will be losing a lot of valuable keys. But at least they made this one pretty easy to transition with much like with the Geek GK61 with the function key located at the lower left side allowing you to use your pinky finger to toggle different layers such as the arrow keys layer, function keys layer, and all the configurable layers of this keyboard.
Fonts


As for the fonts, we have large fonts on the alphas with smaller ones on the modifiers. The font used is pretty clean and rounded, and thankfully not the typical aggressive gamery type of font, which makes sense since usually this type of keyboards with this kind of quality and design is geared towards enthusiasts more so than gamers.
Keycaps


Now, while we're at it, let's talk about the keycaps on this keyboard which is one of its selling points. Like I said earlier, this keyboard features PBT Dye sublimated keycaps, which means not only it is more durable than the typical ABS keycaps but the legends on these keycaps are also absolutely permanent since the process of printing involves heat and basically makes the ink part of the plastic. The thickness of the keycaps is around 1.4 to 1.5mm.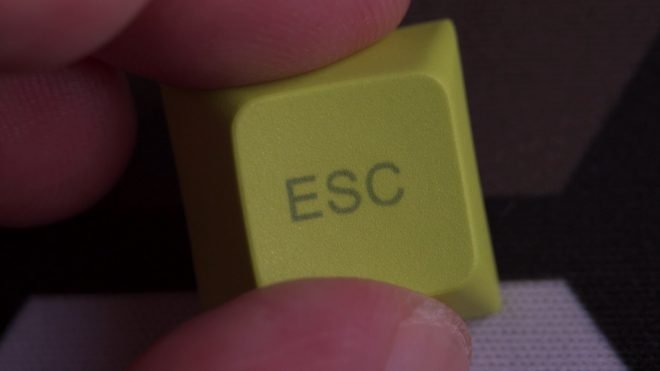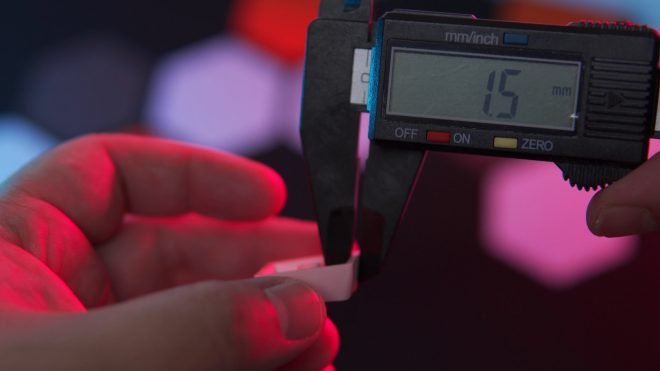 However, the keycaps are not shine-through compatible, which means the LED illumination will not be as visible as you typically would have on a standard set of keycaps.
Speaking of LED illumination, since this keyboard supports it, let's talk about that.
RGB Lighting Modes


To adjust the brightness, all you have to do is press FN + P or FN + open bracket, and then to cycle through the first set of lighting effects, you can press FN + close bracket and you'll have 5 different effects on this category. The second set is more like a set of reactive effects that you can toggle by pressing FN + backslash. And then to adjust the animation speed, all you have to do is press FN + semicolon or FN + quotation mark. And lastly, to turn on and off the illumination, just press FN + backspace.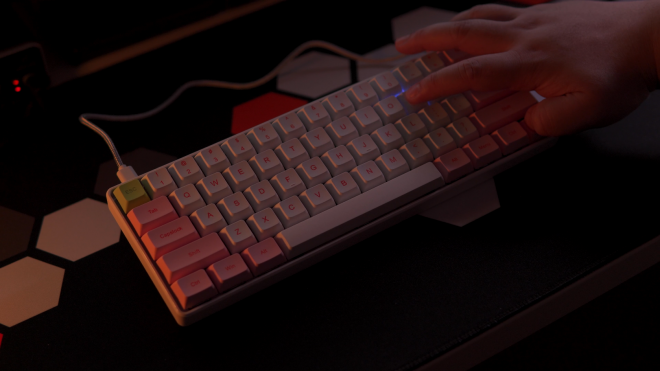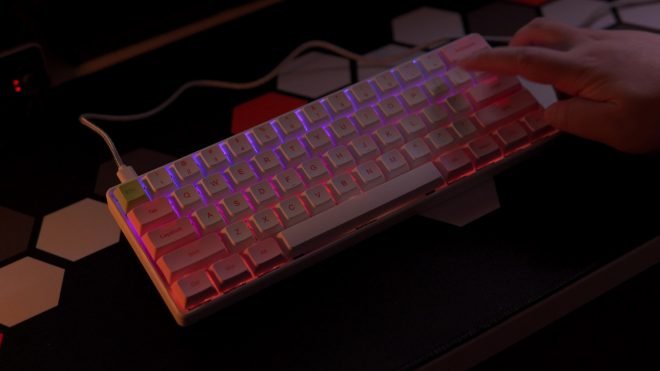 Now, this keyboard features SMD LEDs, which means the LEDs are surface mounted into the PCB, and although it is not as bright as a top-mounted LED, at least it allows the keyboard to be hot-swappable.
Speaking of hot-swappable, let's talk about that and switch compatibility.
Hot-swappable Board and Switches


As for the switch, what we have here is the Optical Gateron Brown but this keyboard is also available in Blue and Red switch in Banggood.com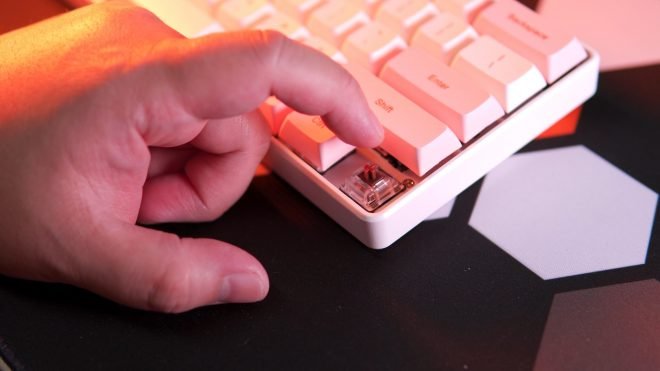 The optical Gateron Brown is tactile with a relatively smooth up and down travel and essentially a good middle ground between the loud and clicky blue switch and a fairly quiet red and black linear switches. However, the tactile feel of the Gateron Brown is not as pronounced compared to let say a Cherry MX brown and some non-mainstream tactile switches.
Now, the main difference of an optical switch like this compared to the traditional metal switches are the design, as you can see this optical switch doesn't have any metal contact pins underneath but instead, we have the stem going up and down blocking the path in between the sensors on the board itself.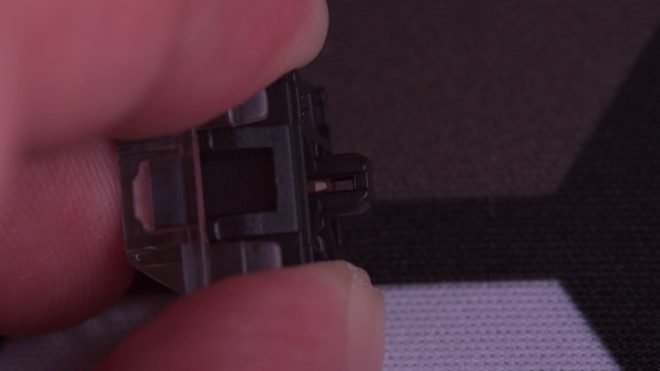 Here we have the SMD Led and the sensor that the switch blocks to activate the key.
Unfortunately, due to the nature of the design, this keyboard is only compatible with similarly typed optical switches, so your options for replacements are quite limited. Now, one good advantage that I can think of with this optical switch is that it doesn't suffer from metal oxidation and possibly from any metal debounce lag. And with a hot-swappable board, albeit limited switch compatibility, you can replace any switch that will go bad at some point.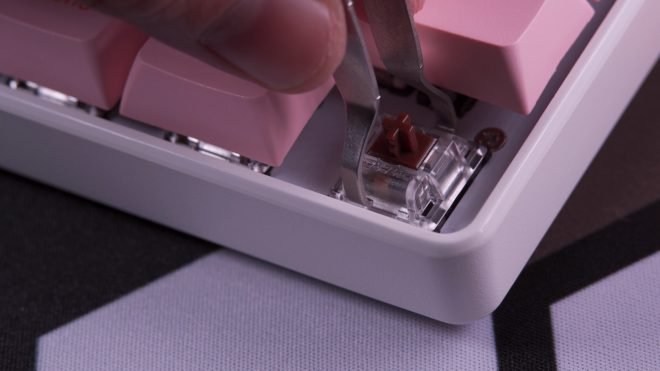 Stabilizers


Now, in terms of the stabilizers which are equally important when it comes to the overall feel, thankfully, the stabilizers on this keyboard come with pre-applied lubricant and for the most part stable with just some minor rattle on either side of the spacebar and modifiers.
We also have here underneath the spacebar, the usual dedicated microphone for the audio visualizer.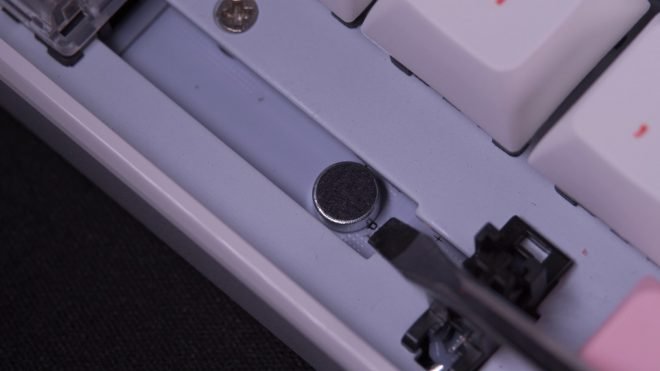 Alright guys, let's move on the performance side of things, let's start with the NKRO features
NKRO / N-Key Roll Over Feature


As per testing, this keyboard has full NKRO which means you can press as many keys as you want at the same time without conflict.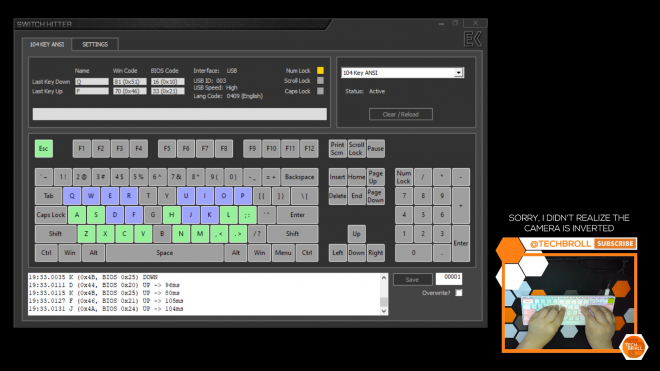 Typing Experience


Now, when it comes to the typing experience, it's nice to have tactile feedback, albeit quite subtle with this optical Gateron Brown but really, this is the only option you have aside from maybe Cherry MX brown and Kailh Brown for the mainstream tactile switches so if you really need that tactile feel, then go for the Gateron Brown. Otherwise, I can recommend going for the linear switches like the red and black for a much smoother experience when it comes to the overall feel. Nevertheless, I don't have any issues with this optical Gateron Brown, and most importantly, I don't commit too many mistakes due to the tactile feedback and a nice middle ground 55g actuation force required to activate these switches.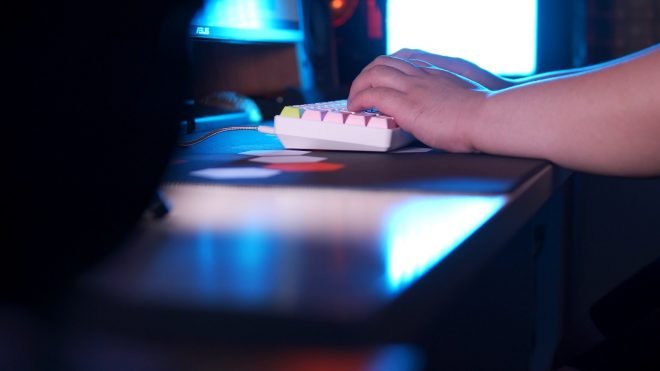 Gaming Experience


As for gaming, I find the Gateron Brown pretty decent as well if you want some resistance to make sure you won't commit unintended movements during gaming but like I said, the tactile feedback on this is pretty weak. As for the optical characteristics, to be honest, you won't really notice any significant difference when it comes to performance compared to the traditional mechanical switches. All in all, if you're serious about gaming, you can probably consider linear switches especially black switch so that you can have a decent amount of resistance with a 60g actuation force required but with no tactile hindrance for quick activation during gaming. But if you want the fastest activation possible for fast-paced gaming, then your best option is the optical Gateron Silver, but you have to purchase that separately for this keyboard.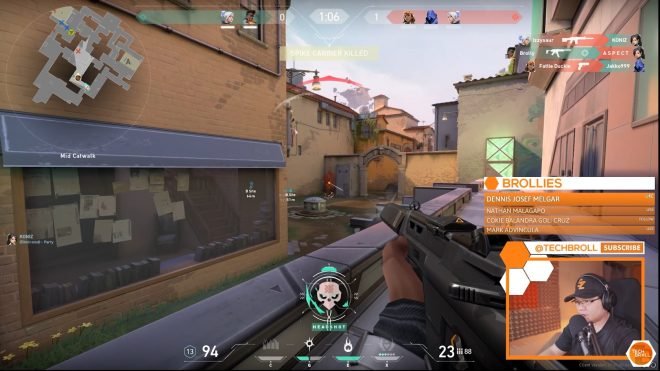 Software


If you're interested in the software, you can watch the video below and skip to 9:22 mark.
Skyloong/Geek SK61 Optical Mechanical Keyboard Review – Upgraded Geek GK61?


VERDICT

To conclude, the Skyloong SK61 is basically an improved version of the GK61 that I previously reviewed. It has good build quality, decent switch options, a convenient hot-swappable board, and powerful software. So if you're looking for your first 60% keyboard and you don't necessarily need a wireless functionality, then this is a good option especially that it comes with a fairly decent set of keycaps already.

Thanks to Banggood for making this review possible, You can get this keyboard from the links below.
🛒 BUY IT AT BANGGOOD 👉 https://bit.ly/37nHASd
10% off code: BGTOMEX (for all keyboards and mouse )

SHARE THIS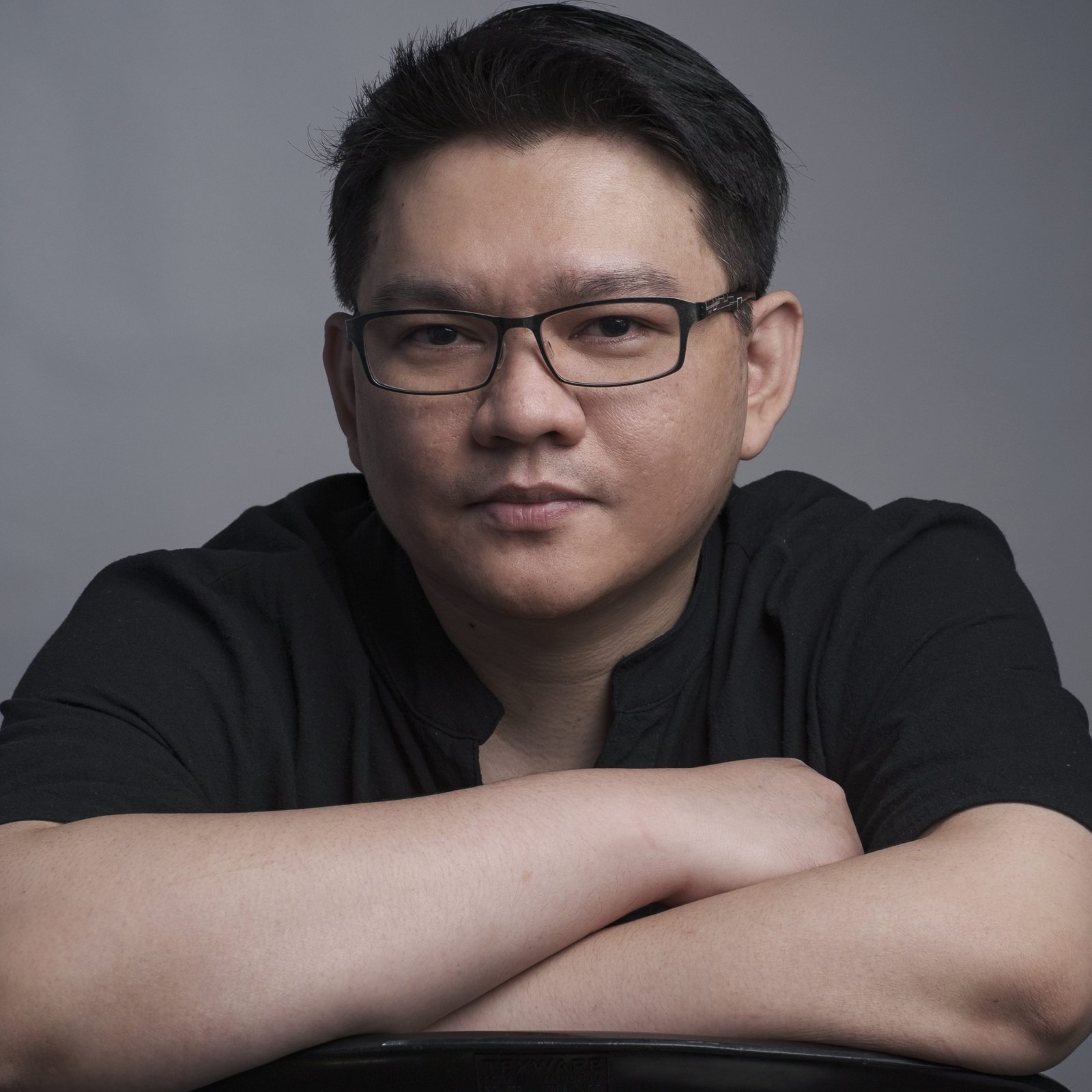 The Broll who always got your back online!