Finding a good pair of inexpensive Bluetooth headphones might seem challenging but to be honest, it is now easier than ever before. With a vast availability of Bluetooth headphones out in the market at different price points and with more and more brands catering to the budget category, not to mention the narrowing gap between cheap but good and good but expensive headphones, finding the best for your budget is relatively easy.
Today, we have one of those cheap but good Bluetooth headphones in the form of the Edifier W600BT. At a price of just around 25 USD or 1235 PHP, you'll get a decent sounding pair of wireless headphones with good battery life, decent comfort levels, and something that you will not be afraid to abuse on a daily basis. With that being said, let's check out everything it has to offer.
MY EARLY BREAKDOWN
Pros: Affordable, Lightweight, Decent sound quality, Good battery life
Cons: Plastic build construction
SPECIFICATIONS
Bluetooth version: V5.1
Audio codecs: SBC
Driver unit: Φ40mm NdFeB driver
Playback time: about 30 hours
Charging time: about 3 hours
Battery capacity: 350mAh
Frequency response: 20Hz-20kHz
Sound pressure level: 96±3dBSPL(A)
Impedance: 32Ω
Charging port: USB Type-C
WHAT'S IN THE PACKAGE
The packaging for the Edifier W600BT is decent, to say the least with a simple box and some branding and key features around it.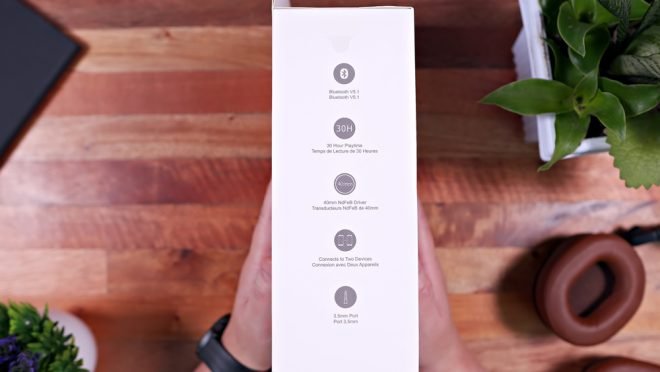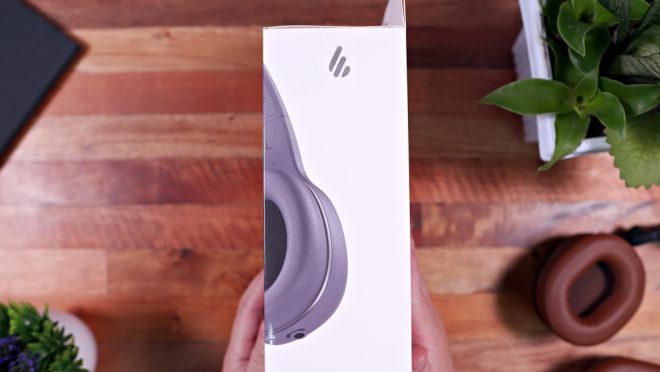 At the back of the box, we have its key specifications, an image preview, and the package contents.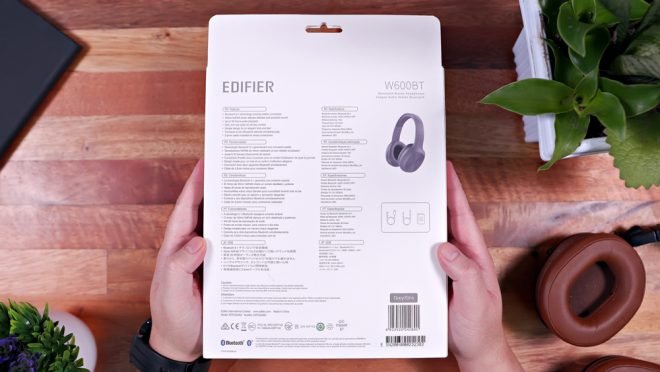 Inside the box, we have the Edifier W600BT itself protected by plastic and is held by a plastic platform.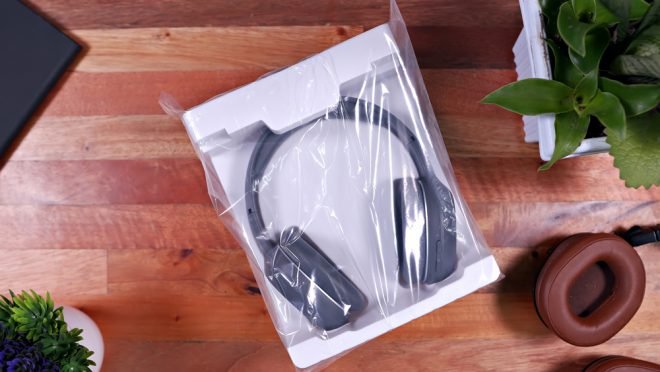 We also have a 3.5mm to 3.5mm audio cable for the wired mode.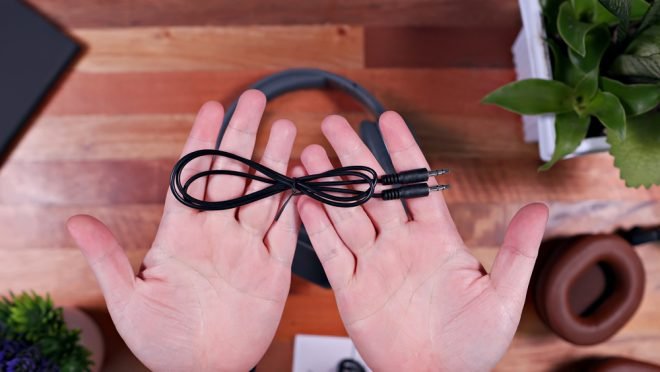 A USB Type C charging cable.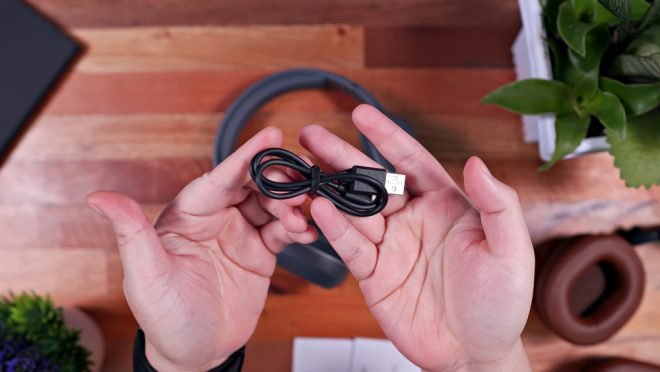 And a couple of paper work.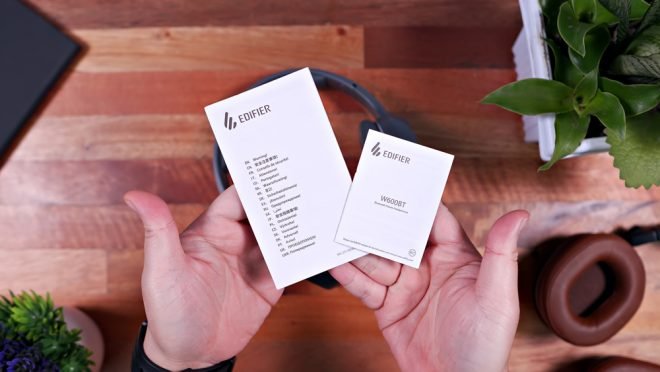 FULL REVIEW
Design, Construction, and Parts Overview
At first look and touch, my first impression was, man, this is really lightweight and is made almost entirely out of plastic. The build quality is somehow flimsy but not a deal-breaker at all in my honest opinion. It is relatively flexible that you can stretch it enough to fit around your head easily.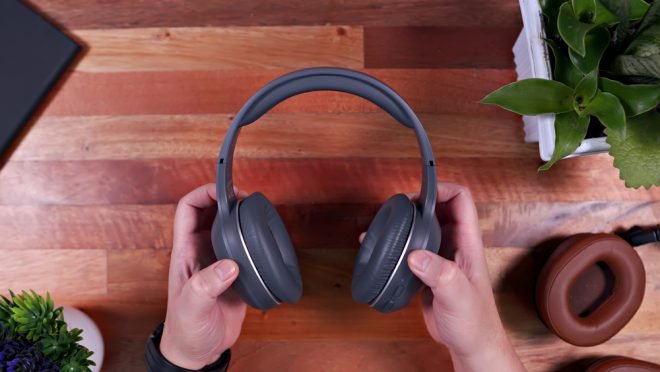 Flipping it on the left side, we just have a circular brushed design with an embossed edifier logo at the center.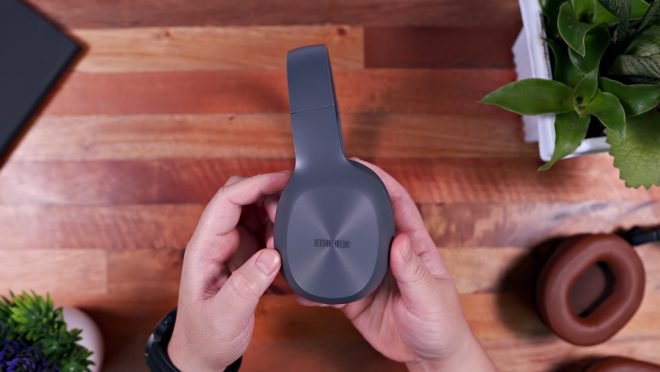 At the bottom of the left side earcup, we have the 3.5mm audio port. You can actually use these headphones via wired connection if necessary.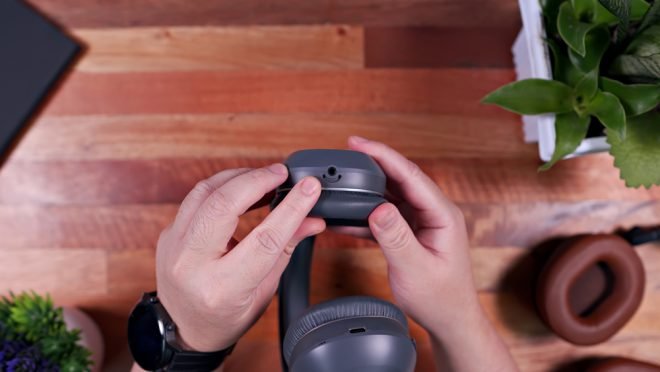 Flipping it on the right side earcup, we have the same design but this time, we also have the multifunction button with a small LED indicator.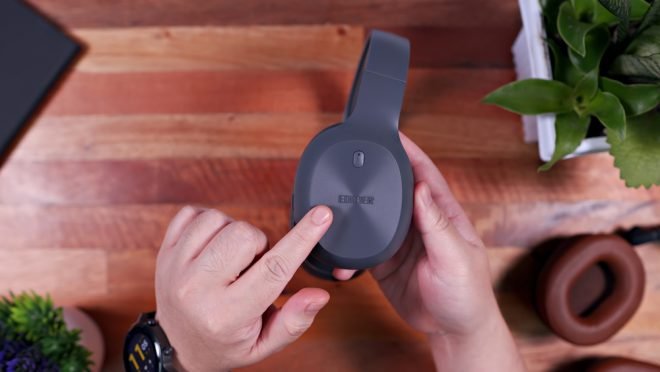 On its backside, we have the volume up and down buttons.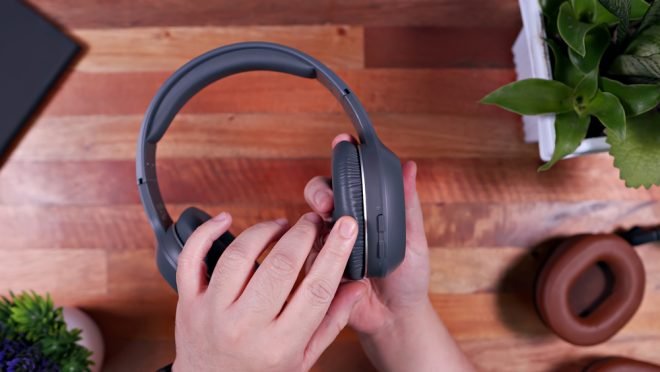 And at the bottom, we have the USB Type C port for charging.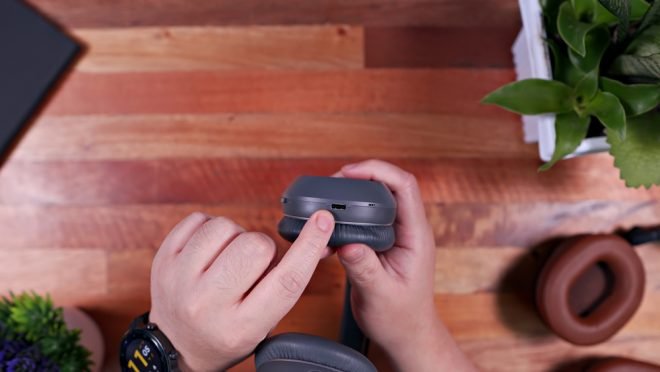 And the built-in microphone for calls and voice assistant.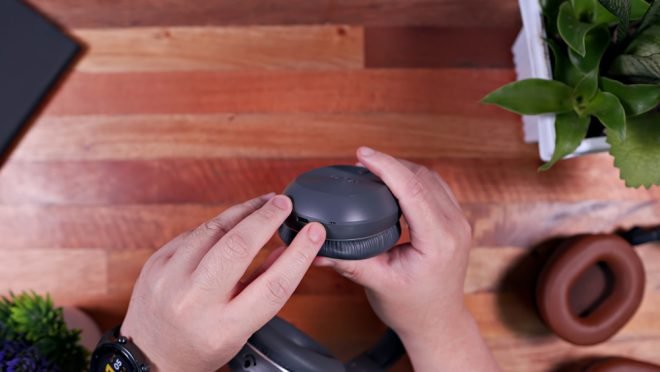 Looking on the front side, we have relatively thin earcups with substantial padding and it also has a nice silver accent lining around.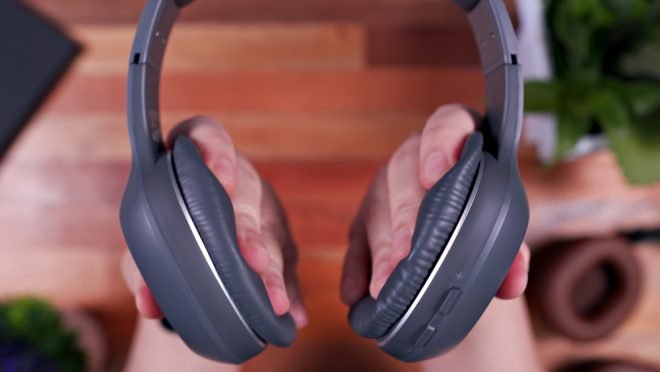 Flipping it on its side, we have the adjustable headband and the support band which apparently is also made out of plastic, so you'll definitely need to be careful with this when flexing and adjusting the headband.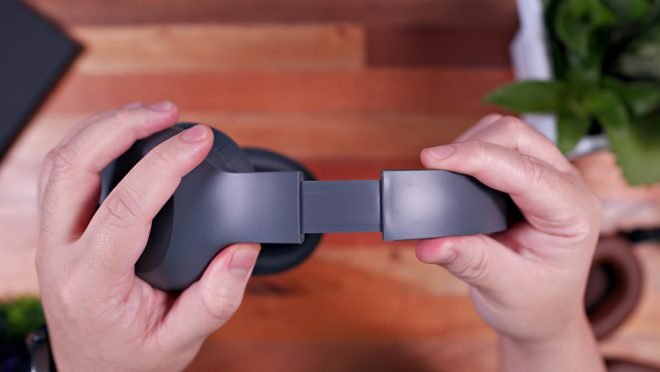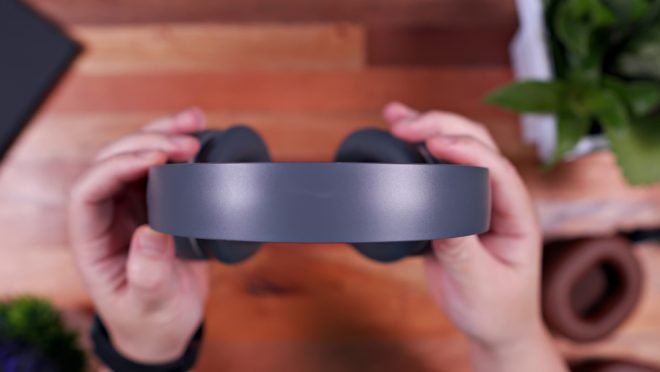 On the other hand, it does have a substantial amount of cushion underneath the headband.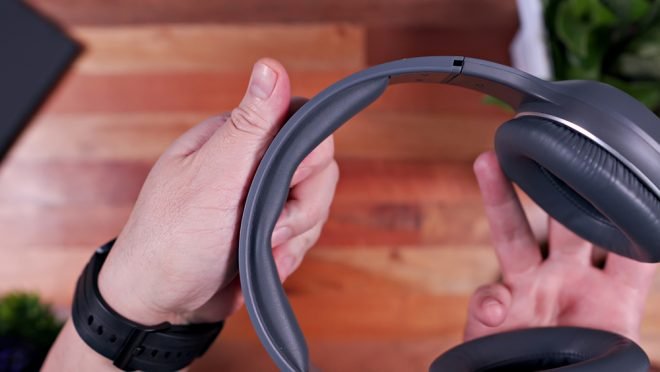 Comfort
In terms of comfort, I honestly can say that one of the benefits of having a plastic build is that it is relatively lightweight and with a good amount of soft cushion on the earpads and the headband, this is definitely comfortable. I feel like I can wear this for an entire day without fatigue, albeit with some sweating with these synthetic leather earpads. The clamping force is also just enough to give a good amount of passive sound isolation without necessarily adding too much pressure, at least for the size of my head.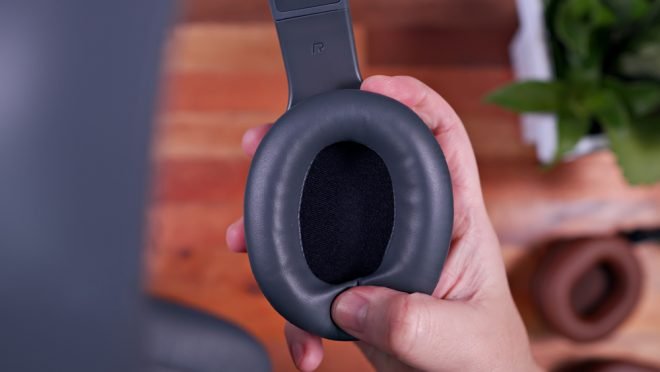 Connectivity and Battery Life
At this point in our time, I feel like Bluetooth pairing is something everyone should be knowledgeable about. And It was a pretty straightforward process, just turn on Bluetooth by pressing the multifunction button for a few seconds, turn on Bluetooth on your host device (e.g. Smartphone, PC, Laptop), pair it and you're good to go.
The Edifier W600BT uses Bluetooth 5.1 which is relatively modern, reliable, and stable. Though of course, latency is something that is still noticeable especially when watching videos. The range is around 10m with a good line of sight and decreases significantly with each obstacle between the host device and the headphones.
These headphones have a 350mAh of battery and can last up to 30 hours give or take depending on the volume level. Charging time can take around 3 hours and has yet to die on me during the duration of my testing.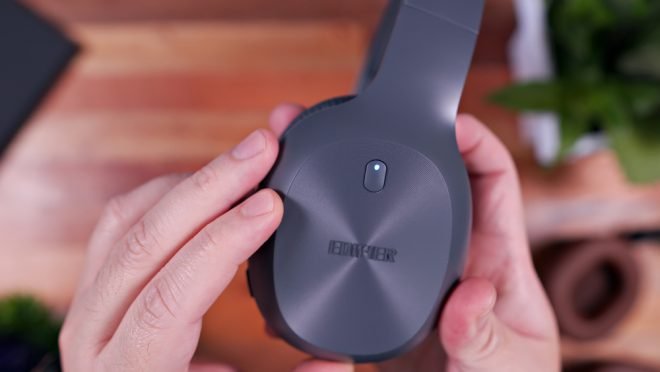 The following are the controls for the Multifunction button and the Volume buttons:
Power on: Press and hold the multifunction button for 3 seconds
Power off: Press and hold the multifunction button for 3 seconds
Pause/Play: Press the multifunction button once
Voice Assistant: Double press the multifunction button
Accept a call: Press the multifunction button once
End a call: Press the multifunction button once
Decline a call: Press and hold the multifunction button
Volume up: Press the volume up button
Volume down: Press the volume down button
Next track: Press and hold the volume up button
Previous track: Press and hold the volume down button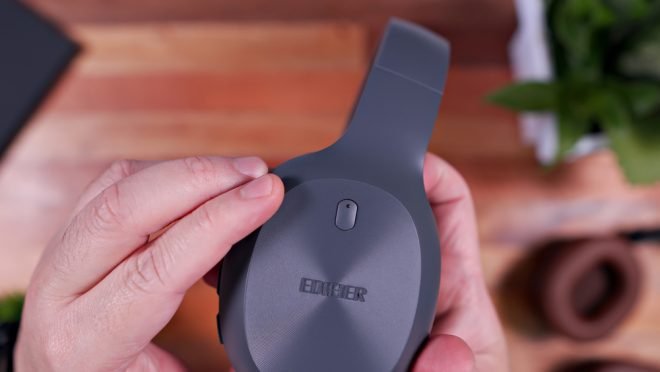 Sound Quality
In terms of the sound quality, for what it's worth, I'm actually quite impressed. The sound signature in my opinion is somehow balanced with just the right amount of bass, with clear mids, and comfortable highs even on higher volumes. I can definitely listen to this for hours without much ear fatigue, not to mention, the comfort level these pair of headphones offer, again, lightweight and with a good amount of cushions paired with a fair amount of clamping force. I'm not an audiophile by any means but I can say that the audio quality coming from these headphones is something anyone would appreciate especially considering its price. If you're looking for a comfortable sound signature at any volume level, this is a good option, but if you're looking for a headphone with a dominant bass, look somewhere else.
Microphone quality is nothing to write home about but is clear enough for casual communication. It does a good job reducing background noise but it sounds tinny and robotic. Nevertheless, it is still fairly understandable.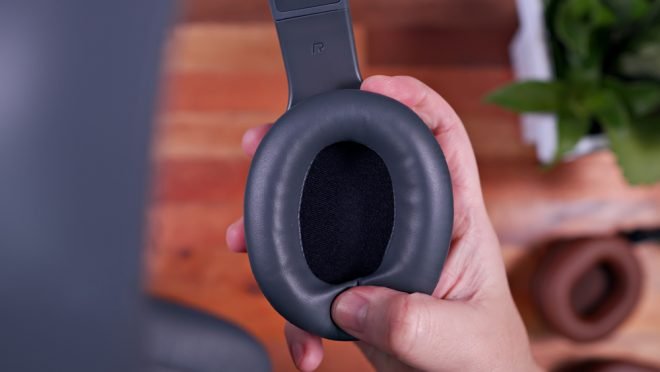 VERDICT
My conclusion and recommendation for the Edifier W600BT are pretty straightforward. Given its relatively inexpensive price point in relation to everything it has to offer, recommending this to anyone is super easy. It's hard to complain about its plastic build construction and honestly, I think that's pretty much my only gripe with these headphones, and even that, it is still somehow a positive thing because it made the headphones super lightweight and comfortable. The sound quality is pretty decent as well, again considering the price and it also has all the bare essentials anyone would be looking for on a pair of headphones with good battery life and easy to navigate multifunction button. Granted, it doesn't have all the extra bells and whistles like active noise cancellation, touch gestures, and what have you, but you'll be crazy if you're looking for those at this price point so yeah. 
Huge thanks to BanBros Commercial Incorporation for sending this in.
Related Article:
Limited Edition Joyroom JR-T04S Pro True Wireless Stereo Headphones Review
OnePlus Buds Z Review – Steven Harrington Special Edition!
Marshall Major IV Now Available at Digital Walker and Beyond the Box
OnePlus Buds Z in white and limited edition Steven Harrington NOW AVAILABLE at HomeOffice.PH!
Marshall Uxbridge Voice Review – A Voice Assistant That Actually Sounds Great!
realme Buds Air Pro Review – Active Noise Cancellation!
SoundPeats TrueCapsule Review
Tronsmart Onyx Ace True Wireless Earbuds Review – Quad microphone!
SoundPeats TrueDot True Wireless Earbuds Review
ASUS ROG Strix Go 2.4 Review and AI Noise Cancellation Test
Cooler Master MH630 VS MH650 Comparison and Review
Edifier R1280DB Unboxing, Quick Review, and Sound Test


Edifier W600BT Review – Cheap BUT Good Bluetooth Headphones!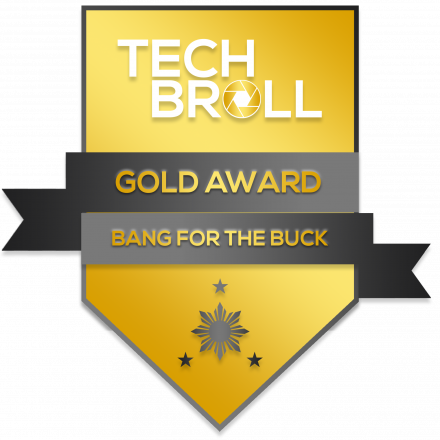 SHARE THIS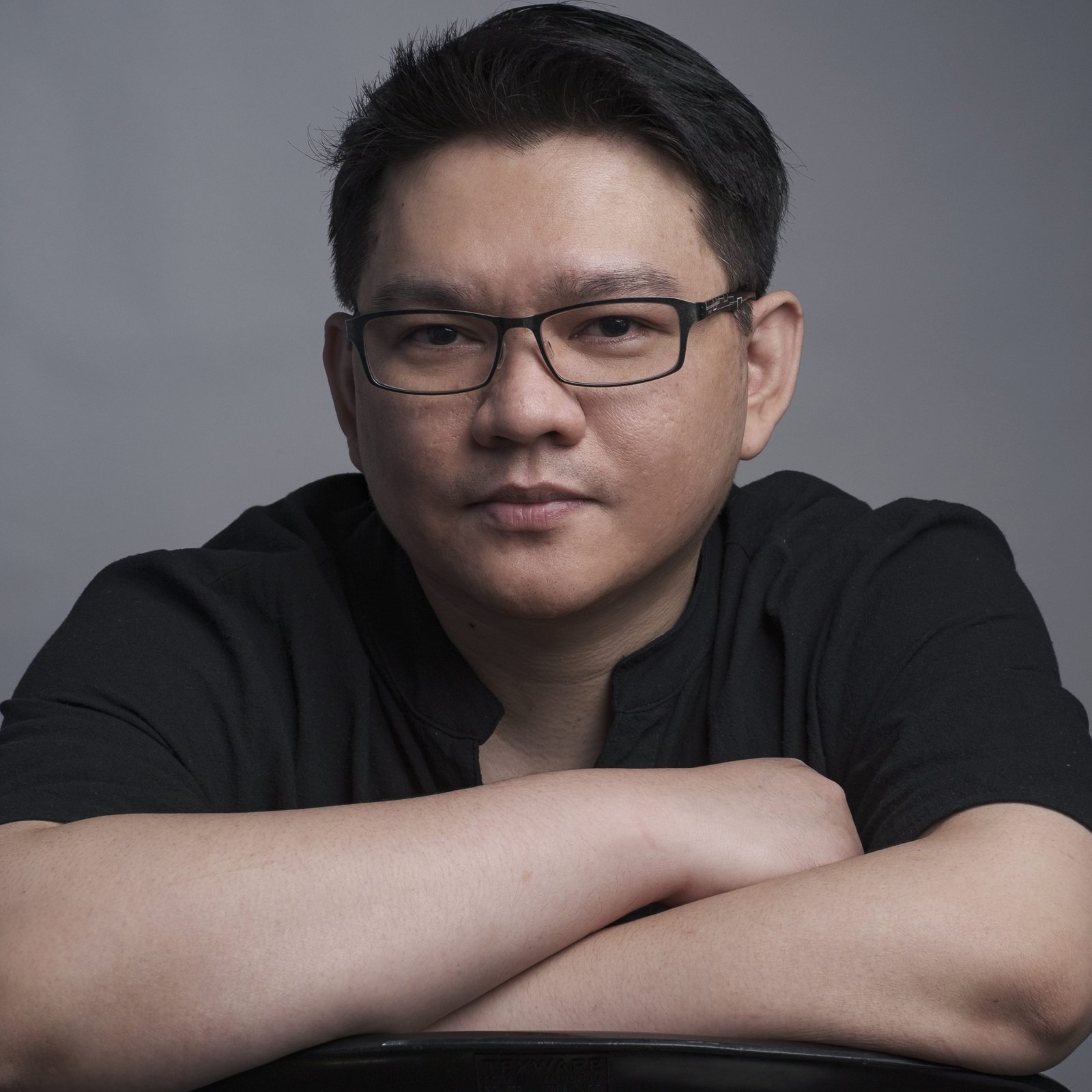 The Broll who always got your back online!