The realme Pad Mini has been out for a while now and I got to say, I had to really take my time reviewing it for a couple of reasons. First is the usual real-world review, testing all the different aspects of the tablet, and second, honestly finding a reason to buy one. Is it really a necessity or something that most of us want just because. You see, for the longest time, going back to the days of the Google Nexus 10 and the like, I've always wanted a tablet but simply can not find a real reason to get one. Most of the tasks I do can be done using either my smartphone if I need a portable device or my laptop if I need a larger one. A tablet to me is simply a larger smartphone with basically the same function. And now that I've used the realme Pad mini for a while, my thoughts honestly remained the same but with a few changes that might pique your interest. Let me share all my thoughts with you, so let's get into it.
MY EARLY BREAKDOWN
Pros: Affordable, Good design and build construction, Decent battery life, Decent display, and speakers, Overall decent to say the least if you align your expectations properly
Cons: Performance is quite average if you want to do other tasks other than media consumption, Storage and Memory capacity is also relatively low for today's standard
SPECIFICATIONS
Screen Size: 8.7 inches
Resolution: 1340×800
Screen-to-body ratio: 84.59%
Color: 16.7 million colors
Type: LCD
Supports Sunlight Mode
Size: 211.8×124.5×7.6mm
Weight: 372g
6400mAh
18W Quick Charge
Reverse Charging
RAM: 3GB/4GB
ROM: 32GB/64GB
Up to 1TB Memory Expansion
Front Camera: 5MP
Rear Camera: 8MP
CPU: UNISOC T616
Cores: Octa-core
Maximum Frequency: 2.0GHz
GPU: G57
Dual Speakers
Microphone: 1
4G Version Available
GSM: 850/900/1800/1900MHz
WCDMA: Bands 1/5/8
FDD-LTE: B1/3/5/7/8/20/28
TD-LTE: B38/40/41(2496MHz-2690MHz)
WLAN: 2.4/5GHz
Bluetooth: 5.0
realme UI for Pad
Based on Android 11
WHAT'S IN THE PACKAGE 
The packaging for the realme Pad min looks closer to the realme Book and realme Pad rather than the typical packaging of realme for their smartphones. It features a white box with an image preview and branding around.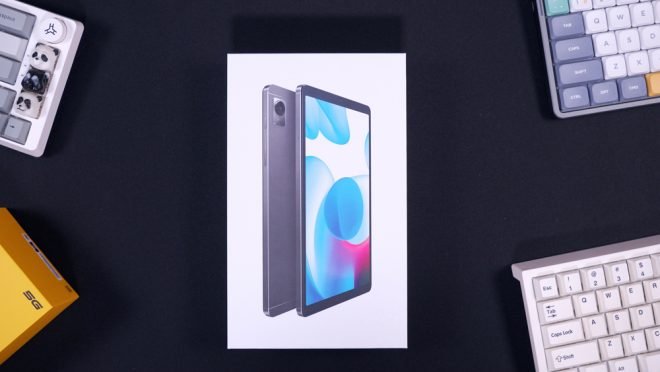 The back looks really similar thought with some of the key features above and the variant-specific information at the lower part of the box.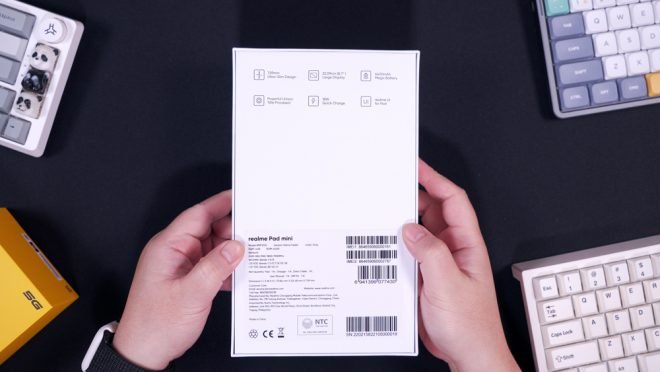 Upon opening the box, you'll be greeted by the realme Pad Mini itself.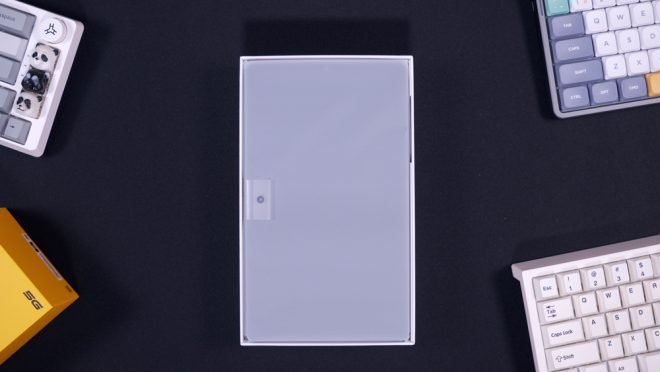 Underneath it we have a bunch of compartments for the accessories.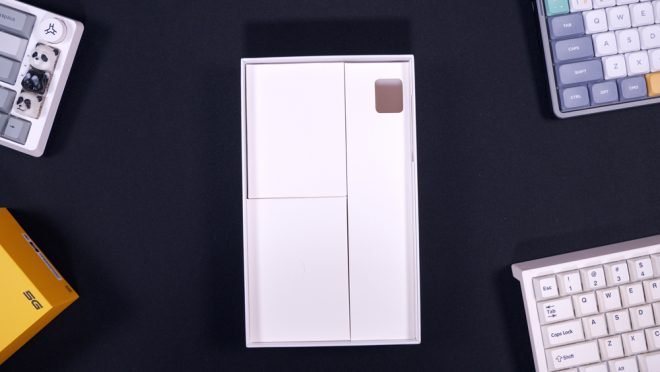 We have a sim ejector pin nicely tucked on the cardboard divider,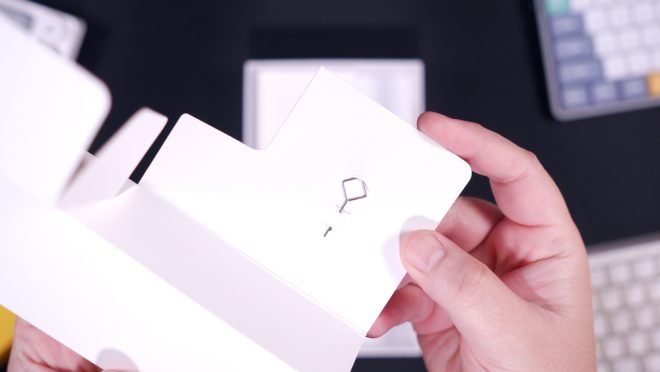 We have the user manual, 
The power brick with a USB Type A port,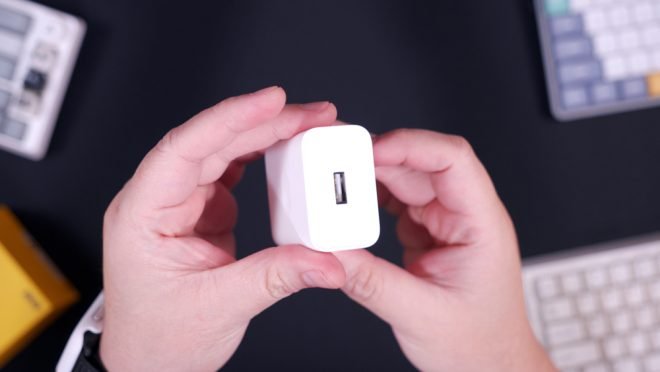 And the USB Type C charging cable. 
FULL REVIEW
Design, Construction, and Parts Overview
What I really like about the realme Pad Mini is the design and construction. It really looks more premium than it actually is boasting a super thin 7.6mm metal body that weighs roughly around 372g.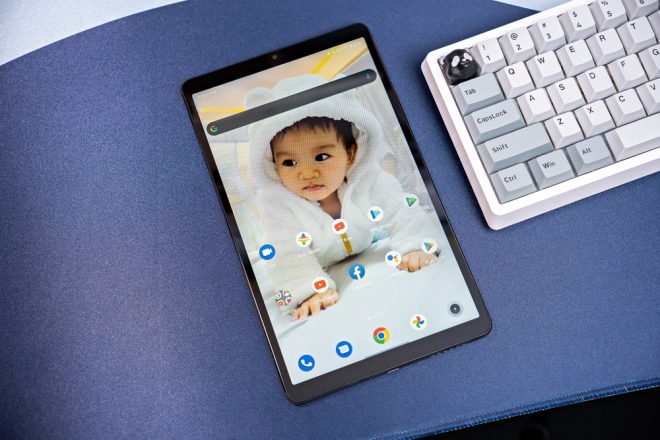 In front, we have an 8.7″ LCD display with an 84.59% screen-to-body ratio.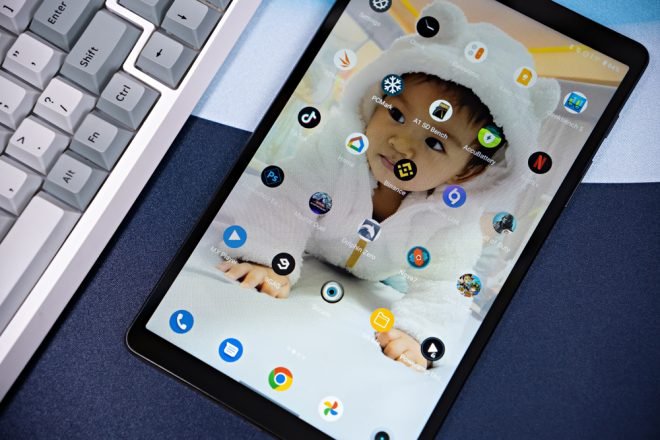 The bezels are relatively thin on the sides with a tad thicker top and bottom bezels.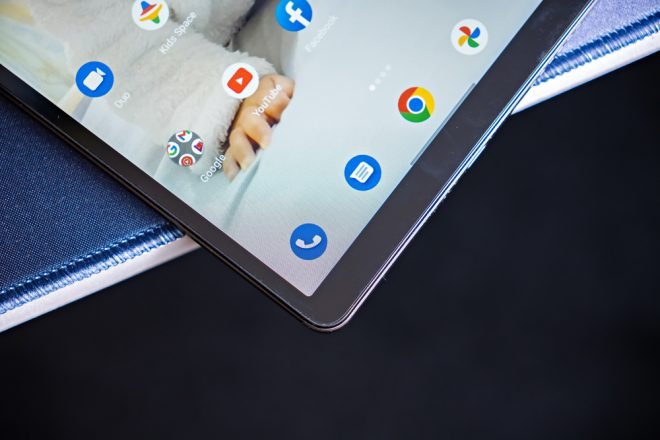 Here in front, we also have the 5MP selfie camera.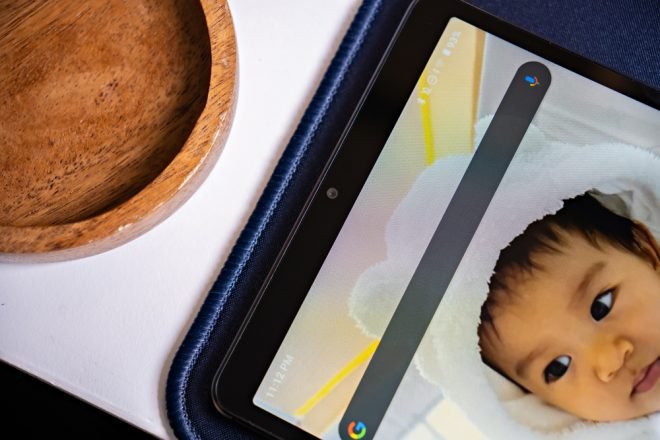 Looking at the left side, we have the SIM card tray that supports a Nano SIM card and a microSD card up to 1TB.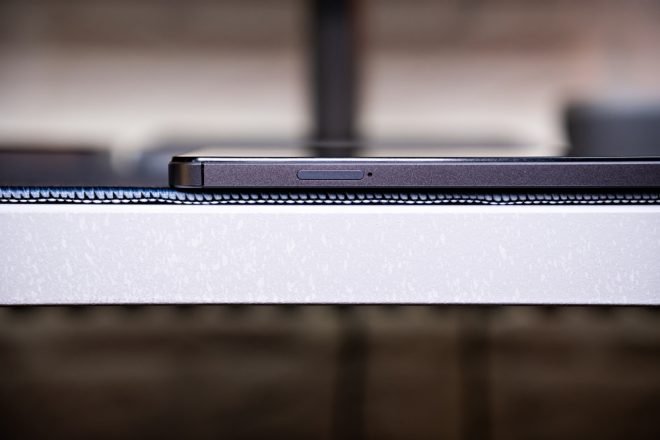 On the other side, we have the power button and the volume rocker. The placement of the power button is a bit confusing especially if you're used to its placement on a smartphone but totally makes sense if you're using it in the landscape orientation.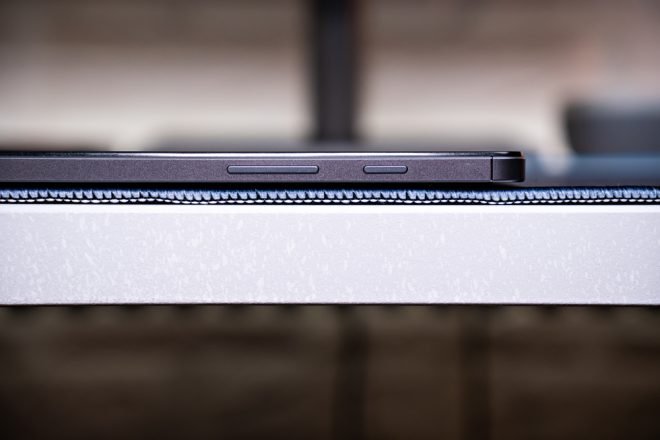 On the top side, we have a 3.5mm headphone jack and a speaker.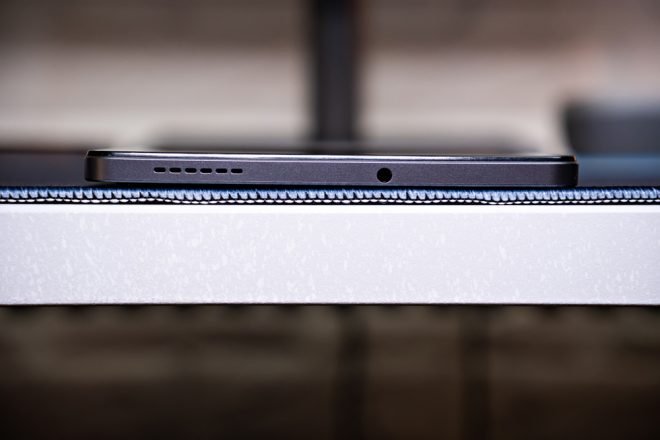 And on the bottom side, we have the microphone, the USB Type C port, and the second speaker.
Now, looking all over at the back, as you can tell, the realme Pad Mini features a sleek metal body with a nice premium feeling texture.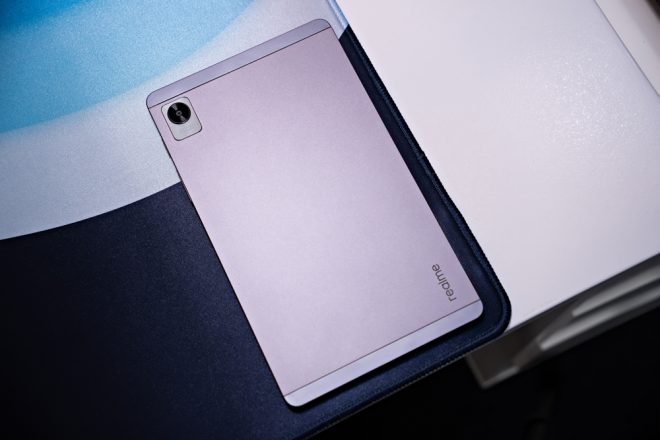 On the lower right corner, we have a subtle realme logo,
And across it on the other corner, we have the 8MP rear camera.
Overall, in terms of design and construction, there's no denying that the realme Pad Mini looks really clean, minimal, and solidly built.
User Interface
In terms of the user interface, the realme Pad Mini uses the R edition of the realme UI based on Android 11. While it resembles the clean and lightweight characteristics of the realme UI, I feel like the layout and icon spacing on the pages don't take advantage of the available space well enough. The gap between icons is a bit huge making the number of pages greater than it should be. The good thing with Android is that you can easily customize it using a third-party app like the Nova Launcher.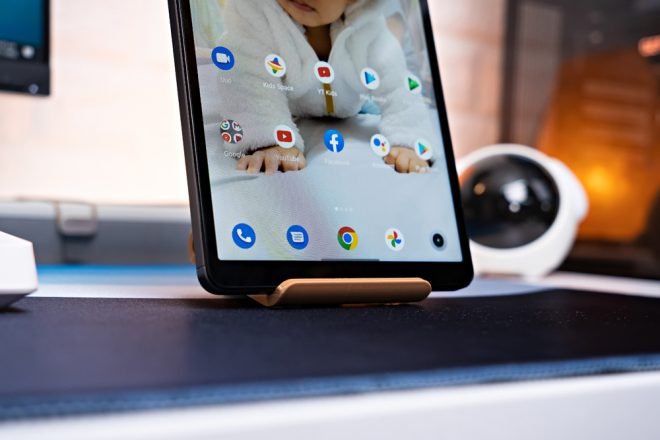 Other than that, you'll get all the typical features of the realme UI and android 11 with a dedicated news page when you swipe left, pages when you swipe right, quick settings and notifications when you swipe down, and an app drawer when you swipe up.
On the good side, it doesn't come with any bloatware other than the typical Google apps including YouTube kids.
Specifications Rundown
Now, before we move on, let me share with you a quick rundown of the hardware specifications so that you can have an idea about the performance capability of the realme Pad Mini.
The realme Pad Mini is powered by a Unisoc Tiger T616 processor with a Mali-G57 MP1 graphics and is available either with 3GB of RAM and 32GB of ROM or 4GB of RAM and 64GB of ROM, both can be considered relatively low in today's standard considering the demand of modern applications. It also has a decent 6400mAh of battery that supports 18W charging.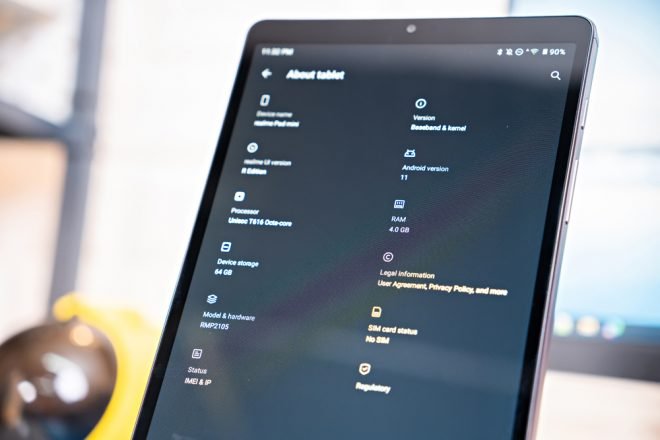 Display
In terms of the display, we have an 8.7″ LCD display with an 800×1340 resolution and a pixel-per-inch density of around 179. 
While it's not the best in terms of the display specifications, to be honest, It didn't bother me that much when watching videos. It's still pretty decent with good viewing angles, vibrant colors with a good amount of contrast and details. If anything, I think it only lacks in the resolution and detail part of the spectrum but still provides a good viewing experience. You just really need to set your expectations right considering the price. Although it's not super cheap, it's really not that expensive either to ask for a higher-end display.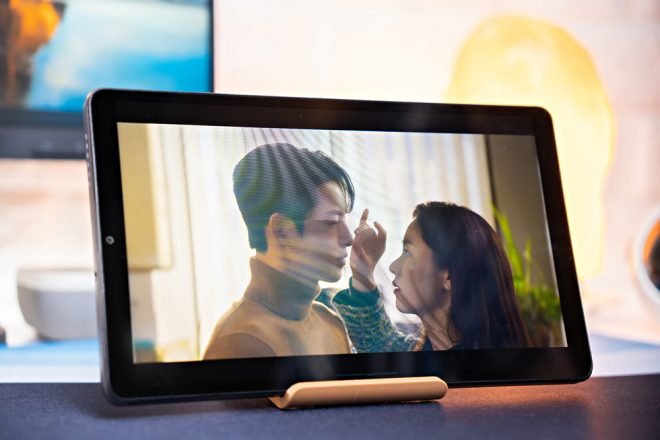 Speakers
The stereo speakers are equally decent too especially if you keep it around 80% or below. It provides an immersive stereo sound experience with a good amount of bass, clear mids, and comfortable highs. 
The sound quality is substantially adequate for casual media consumption and if you prefer to listen using your favorite IEMs or Headphones, we still have a 3.5mm headphone jack. 
Performance
Now, let's talk about performance and before I share with you my personal experience using the realme Pad Mini for a few weeks now, let's get all the synthetic benchmarks out of the way.
The benchmark results that I shared above are just there to give you tangible data to grasp and possibly compare with your own smartphone or tablet so that you can have an idea of how capable the realme Pad mini is.
Now, let me share with you my actual experience.
Productivity / Photo Editing
When I looked at the specifications, especially the Unisoc T616 processor and the rather low 4GB RAM, I wasn't really expecting outstanding performance right out of the gate. And indeed, it was the case. The realme Pad Mini can do almost everything a tablet could, just a tad slower than you would prefer. You can install, open and use productivity applications such as photoshop and lightroom to edit some photos on the go, but not without some loading times here and there. It's usable for that use case, you just need to be a little patient but definitely workable.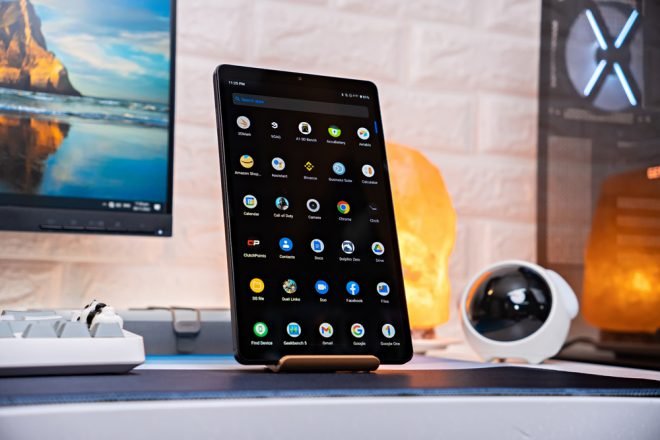 Project Management / Note Taking
Ultimately, I decided to just use it instead as a sort of a project management tool using the Notion application wherein I can track my notes, to-do list, events, and other things related to content creation. And it was actually surprisingly good for that particular use case, the larger display allows me to quickly glance at my shot list while I am filming and something that I think I will have a hard time using a smartphone, especially when placed on top of a table while I'm holding my camera.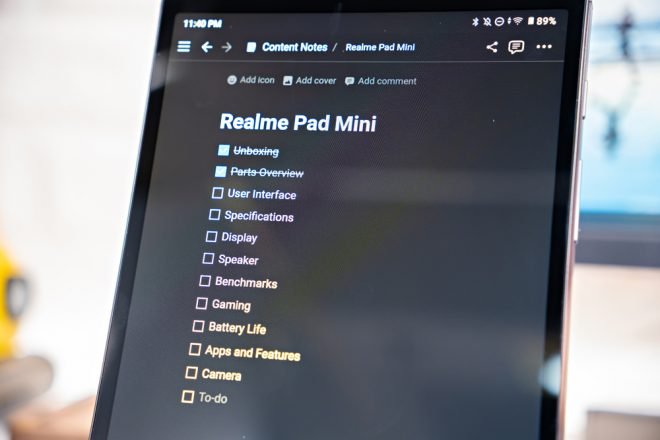 I also use it to track my inventory and other databases and notes that could benefit from a larger display. It's definitely easier to manage data on a bigger portable screen than on a smartphone.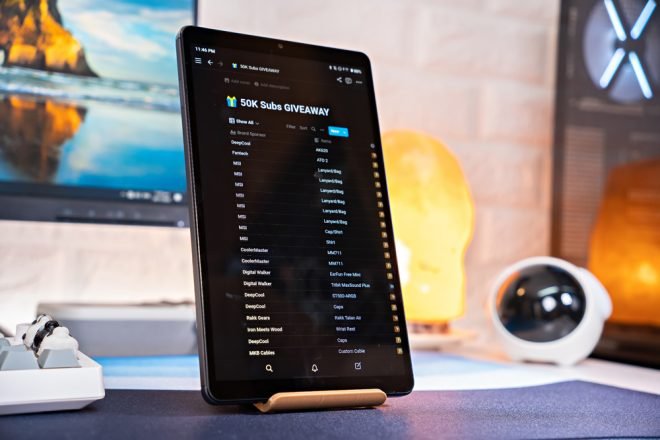 Smart Home Remote
I also use it as a remote to quickly manage my smart home devices in case, google assistant acts up from time to time.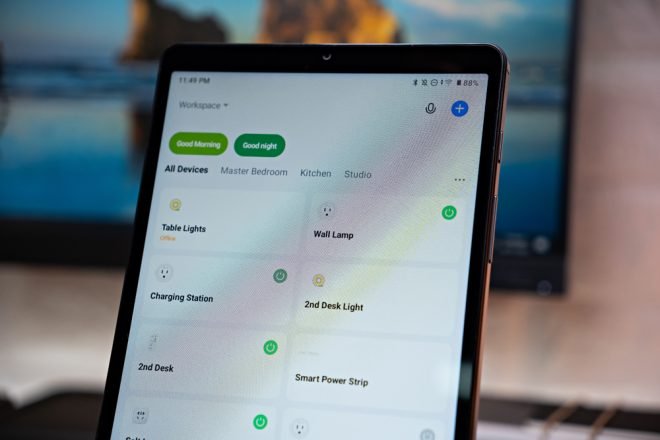 Gaming
Gaming is not its strong point but if you really need to use it for that purpose, it is still possible. I was able to play Mobile Legends: Bang Bang and Call of Duty Mobile properly but at the lowest possible settings compromising graphics quality over performance. Not the best experience but definitely possible.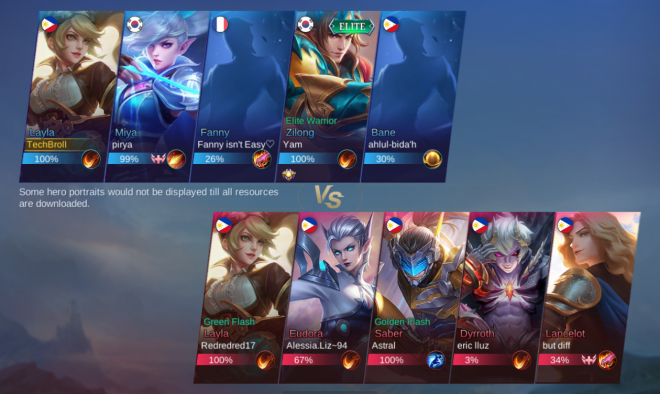 Media Consumption
Media consumption is probably the most frequent thing that I do on the realme Pad Mini. Granted, the display doesn't have the highest resolution and pixel-per-inch density, but simply having a larger display than my smartphone is enough reason for me to consider using this instead.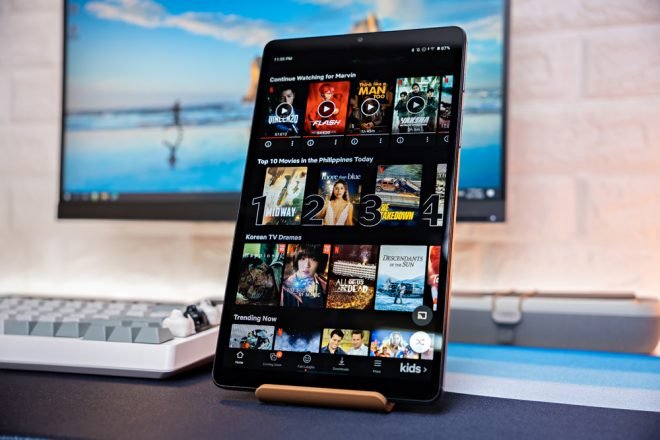 I usually use it to watch YouTube or NetFlix whenever I need to grab some rest within the day or at the end of the day before going to sleep. I also use a pair of True Wireless Earbuds so sound quality is not an issue, although the stereo speakers on the realme Pad Mini as I've mentioned earlier, are pretty decent.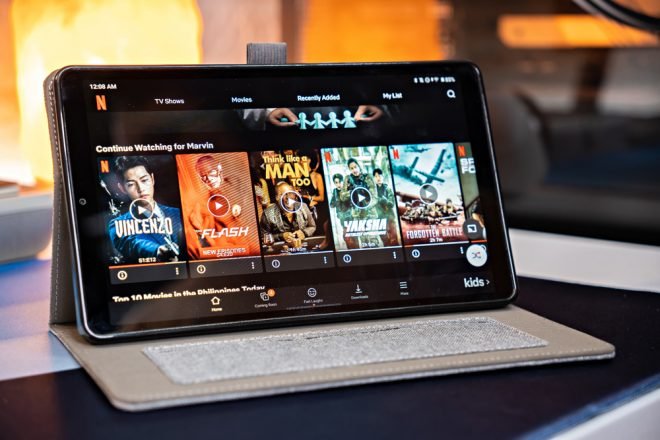 Battery Life
Battery life is pretty good, as per my testing using the PCMark Work 3.0 Battery life benchmark, it lasts around 9 hours and 36 minutes and as per my actual day to day usage, I'm getting a screen time of around 9 to 10 hours which is substantial enough to last me a couple of days without charging.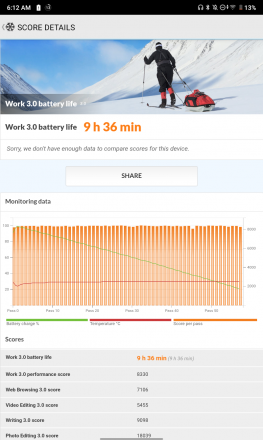 Charging time is not the fastest but pretty decent at around 2 hours and 46 minutes.
Camera Quality
In terms of the camera quality, first I have to say, I really can't recommend anyone to use a rather large tablet to take pictures especially outdoors, you'll probably look silly. But if you have to, the rear 8MP camera of the realme Pad Mini is relatively good, to say the least, especially with a good amount of light. 
However, in poor lighting conditions, the image noise starts to get more and more apparent causing a rather blurred or soft image.
The same thing can be said for the 5MP selfie camera. It can also produce decent portraits as long as there's enough light. 
The portrait mode, on the other hand, is noticeably softer with unnatural background blur and poor edge detection.
VERDICT
Overall, the realme Pad Mini is a decent tablet that can do most tasks and as long as you set your expectations right and don't push multitasking to its limit, you can definitely use this as your everyday digital assistant. I mainly use it as a portable media consumption device and as a project management tool for keeping up with my notes, tasks, and schedules. At the end of the day, the question still remains, do you really need a tablet? well, only you can answer that based on your personal preference and particular day-to-day workflow. Would your work efficiency benefit from a larger display, or your smartphone is already enough? Personally, I find the larger display of the realme Pad Mini useful at times so if I can spare some budget, I'd still consider getting a tablet, but definitely not critically necessary.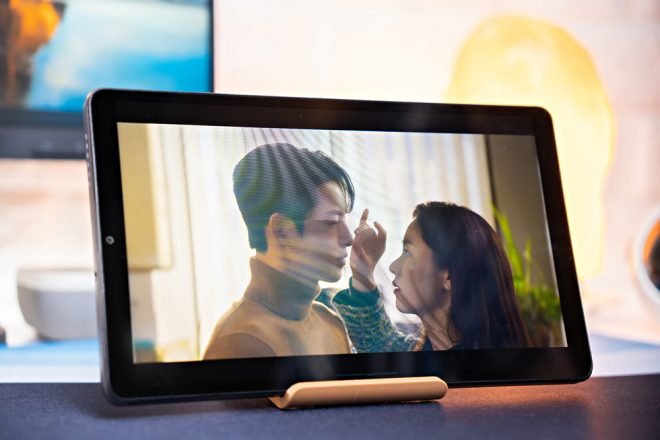 Price and Availability
The realme Pad mini is priced at around Php 10,000 for the 4GB/64GB variant that we have here and is available on Lazada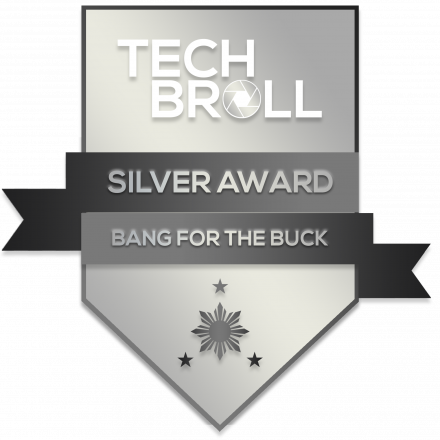 Pros
Affordable
Good design and build construction
Decent battery life
Decent display and speakers
Cons
Performance is quite average if you want to do other tasks other than media consumption
Storage and Memory capacity is also relatively low for today's standard
SHARE THIS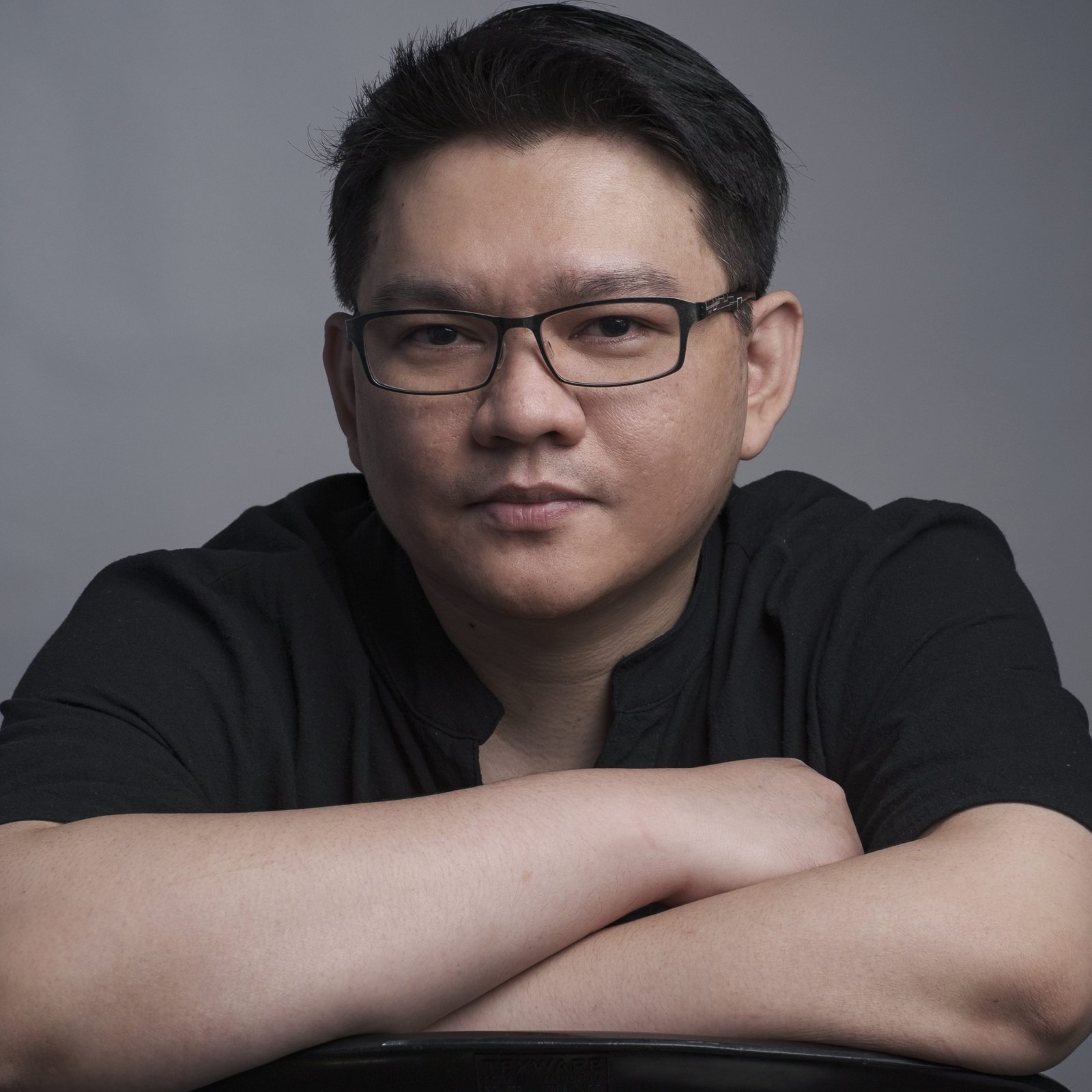 The Broll who always got your back online!