With the successful realme 6 series campaign and the recently launched flagship phone partnered with a bunch of new AIoT products and accessories, I thought realme would take some rest for a while but I was proved otherwise. Apparently, they are not done yet and are continuing to crush the competition by providing a variety of devices to aid our digital lifestyle at a relatively affordable price. 
Today, realme is launching a new smartphone that will break the norm of a budget smartphone and perfectly so, providing students with a capable phone for online learning which is apparently the new normal. We're talking about the NEW realme C11, an adequately capable smartphone for online learning like streaming videos, browsing the internet, and whatnot with a quite substantial 5000mAh of battery that should last the whole day of research and study.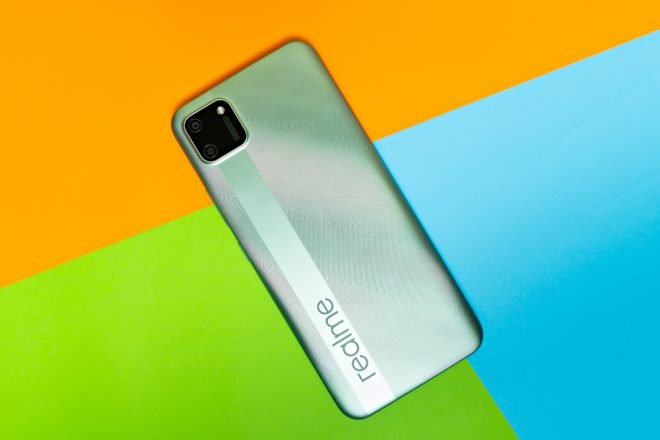 MY EARLY BREAKDOWN


Pros: Good design and construction, Decent performance, Decent Battery Life
Cons: Slow charging, Inconsistent camera quality
SPECIFICATIONS


Display: 6.5" Mini-drop Fullscreen
Resolution: 1600×720 HD+
Screen-to-body ratio: 88.7%
Charging & Battery: 5000mAh 
5V/2A charger & cable
Micro-USB
Camera:
13MP AI Dual Camera
Rear Camera:
13MP Primary Camera f/2.2 aperture
5P lens
2MP Portrait Lens f/2.4 aperture
Front Camera:
5MP AI Selfie
f/2.4 aperture
FOV 77.9°
Photography functions:
AI Beauty, Filter Mode, HDR, Panoramic View,
Portrait Mode, Time-lapse, Slo-mo, Super
NightScape, Expert Mode
Video recording:
Support 1080P/30fps video recording
Support 720P/30fps video recording
Photography functions:
AI Beauty, Filter Mode, HDR, Panoramic View,
Portrait Mode, Timelapse
Video recording:
Support 1080P/30fps video recording
Support 720P/30fps video recording
Processor: MediaTek Helio G35
CPU: Octa-core, 64bits, Up to 2.3GHz
Storage & RAM: 2GB +32GB
Cellular & Wireless: 3-Card Slot 2 SIM Card + 1 MicroSD
Frequency band:
GSM: 850/900/1800/1900
WCDMA: 1/5/8
FDD-LTE: Bands 1/3/5/7/8/20/28
TD-LTE: Bands 38/40/41(2535-2655MHz)
Wireless:
802.11 b/g/n WiFi
Bluetooth: 5.0
Navigation: GPS / Glonass / Beidou
Size & Weight:
Height: 164.4mm
Width: 75.9mm
Depth: 9.1mm*
Weight≈ 196g
Sensors:
Magnetic induction sensor / Light sensor / Proximity sensor / Acceleration sensor
System: realme UI Based on Android 10
WHAT'S IN THE PACKAGE


There is no surprise that the packaging of the realme C11 is a pretty standard yellow box with the model name at the center and a realme logo at the bottom.
We also have a bunch of branding all around the box,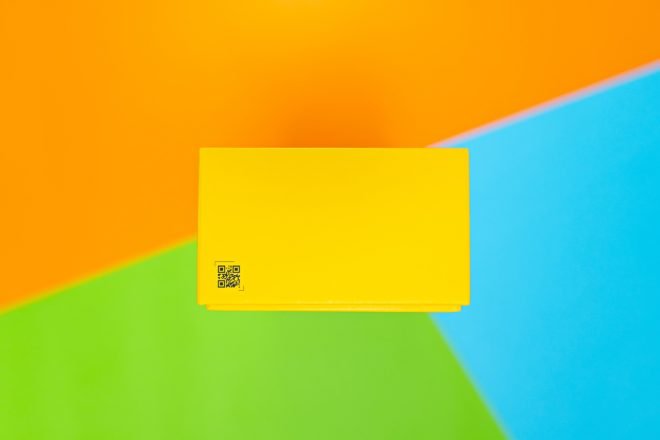 And then at the back, we have the usual key features and the variant information which in this case, for our review sample, we have the Mint green variant with 3GB of RAM and 32GB of internal storage. Do note though that once this hits the Philippine market, the available variants are Mint Green and Pepper Gray with 2GB of RAM and 32GB of internal storage.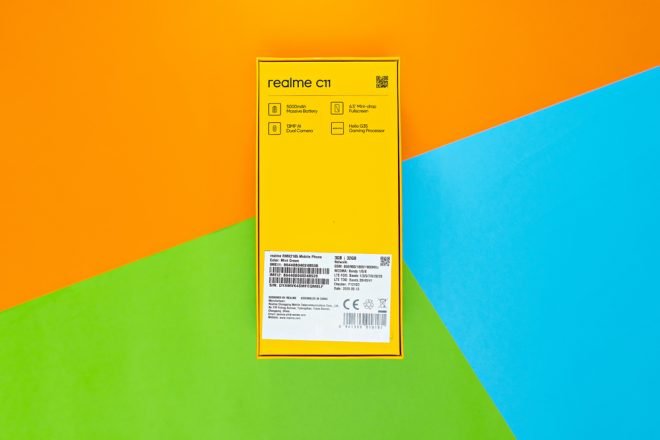 Opening the box, the first thing you'll notice is another accessory box with a welcome note at its center.
Inside that said box, we have the important information guide which essentially states about certain safety precautions and warranty information in different languages. We also have inside this accessory box, the sim ejector pin.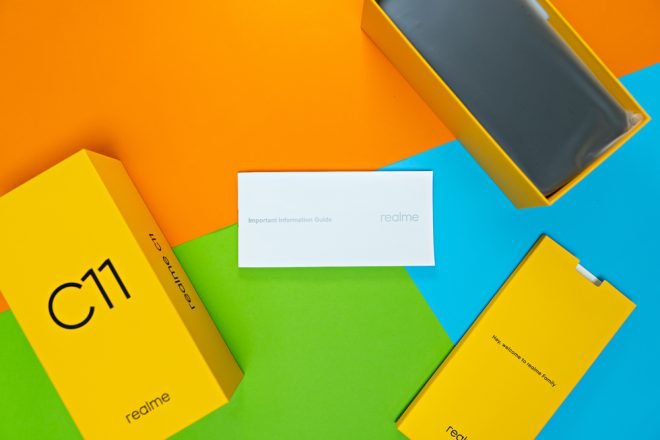 Removing the accessory box reveals the actual realme C11 smartphone itself.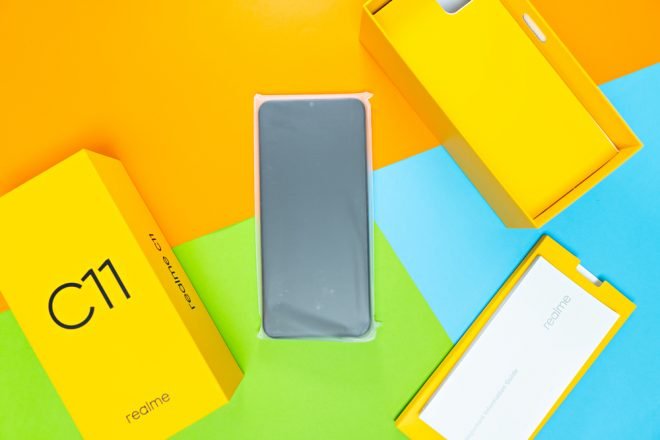 And underneath it, we have the micro USB charging cable and the 10W power brick.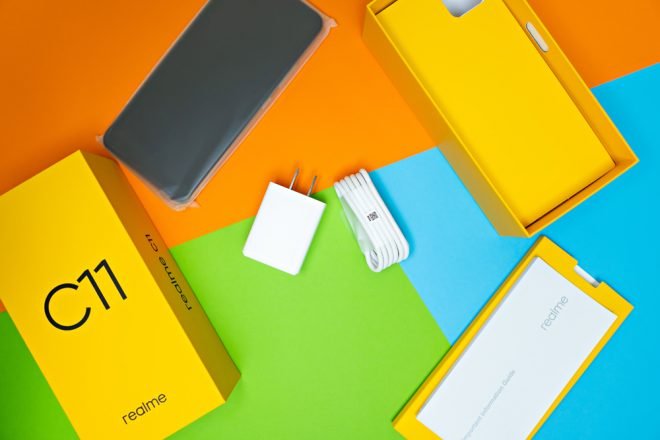 FULL REVIEW
Design, Construction, and Parts Overview


In terms of design and construction, the realme C11 has front glass and plastic back and the overall design features a combination of a rough-textured back surface with a smooth accent lining.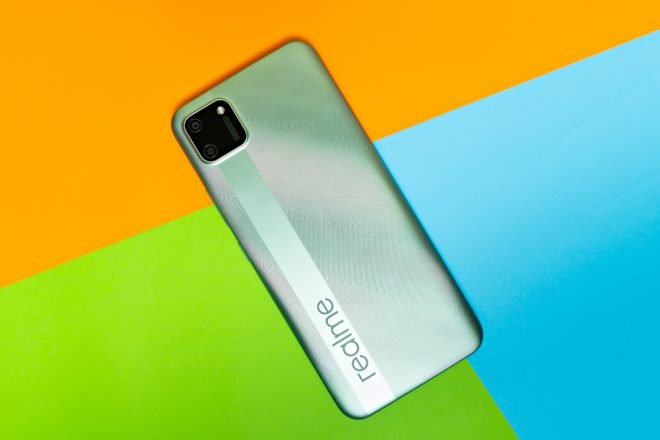 In front, we have the 6.5″ mini drop full-screen display with a resolution of HD+ 1600×720 and with a screen to body ratio of around 88.7%, the bezels are obviously not the thinnest but not the thickest I've seen as well and in my opinion, still pretty decent for its price point. The display is IPS with a 270 pixel density.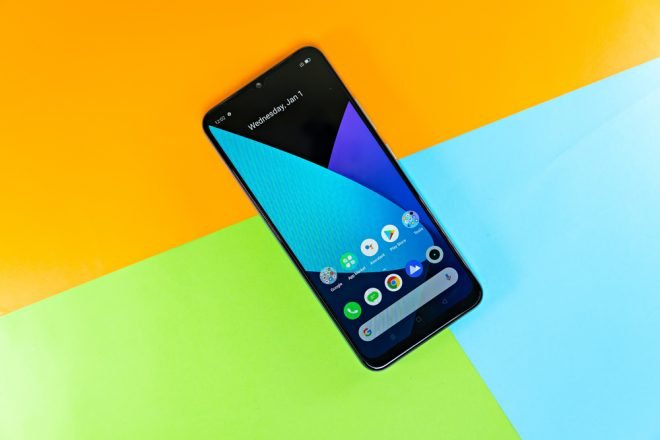 We also have here in front the mini-drop cutout to make way for the single 5MP AI selfie camera and a subtle speaker grill right above that. 
Flipping it around, looking at the left side, we have the sim card tray that supports dual sim card and a microSD card slot. We can also see here the chamfered edges that help with the grip.
Flipping it on the other side, it's nice to see that the up and down volume rocker and the power button are on the same side minimizing accidental screenshots when pressing the power button when the volume rocker is on the other side, at least that's for my personal experience. I also like this layout as it also prevents accidental button presses when you place the phone flat sideways on a surface.
We don't have anything on the top side so let's skip that and flip it on the bottom.
Here at the bottom, we have a headphone jack, thankfully, since at this price point, it's not cost-effective to buy another pair of wireless earbuds. We also have the main microphone, a rather dated yet understandable at this price point micro USB port, and the single downward-firing speaker.
Moving at the back, we have the dual-camera setup which features a 13MP main camera and a 2MP portrait lens. 
We also have here at the back a small flash and the quite large realme logo at the lower-left corner.
Overall, in terms of the design and construction, for an entry-level smartphone, it has some interesting design elements that remind of the realme C3 with this sort of fingerprint-resistant shiny, rough-textured design.
User Interface


Powering on the realme C11 you'll be greeted by the realme UI which is based on Android 10. And like I always say, it is a relatively lightweight skin with minimal pre-installed apps and has some quite useful features.
Having a lightweight skin helps make an entry-level smartphone like this run smoothly. Granted, it is not the smoothest experience compared to that mid-range to flagship phones with blazing fast refresh rate display and powerful hardware, but for a smartphone at this price point, the performance is quite adequate especially for the target market which is online learning and casual browsing, video streaming and lightweight gaming.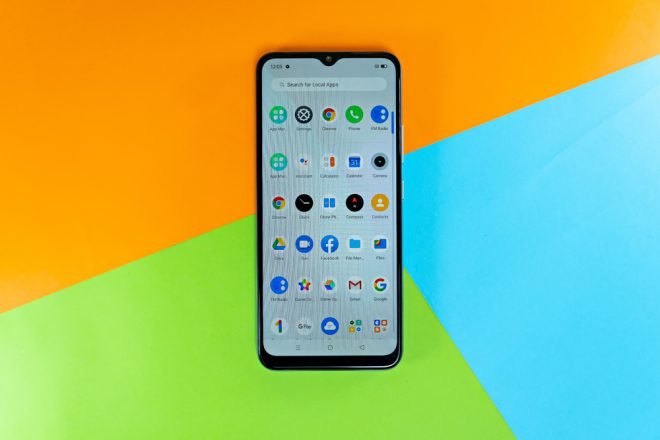 Specifications rundown


Speaking of hardware, the realme C11 features a budget-friendly MediaTek Helio G35, the first in the world by the way, 3GB of RAM at least for the sample review variant that we have right here and 32GB of internal storage. That is adequate for browsing the web, watching youtube videos, and storing small PDF and text files for your online class and whatnot. Gaming is also possible as we'll discuss later. But the main selling point of this entry-level smartphone is the massive 5000mAh of battery, we've seen this from realme before with their previous entry-level smartphones such as the realme 5, realme C3 and the like. This is such an important deciding factor for the target market since most users will likely use this the whole day for their online class and after class research or gaming or video streaming.
Display and Sound Quality


Now, before we go to our performance testing, let's discuss first about its display and sound quality.
In terms of the display, we still have an IPS panel with decent viewing angles, colors, contrast, and sharpness for casual media consumption. And although the display lacks that crispiness of a higher resolution with high pixel density, it is not totally trash and is certainly adequate for watching videos and gaming. It still has good details with minor artifacts on the edges of the subject and still has that vibrance and contrast to the image. Totally fine at this price point.
As for the speaker, it is equally adequate, I didn't find it too annoying on the higher volume and although it lacks some punch on the low end, at least the mids are clear and like I said, the highs are not too sharp as well. Perfectly suitable for casual media consumption and music listening and if you don't like the speaker, you still have a headphone jack at your disposal.
Alright guys, now let's move on to our performance testings starting with some benchmarks.
Antutu Benchmark


The realme C11 with entry-level hardware as expected performs far against some of realme's powerful lineup, but if you also consider the price difference, a 108697 score in Antutu is not bad at all.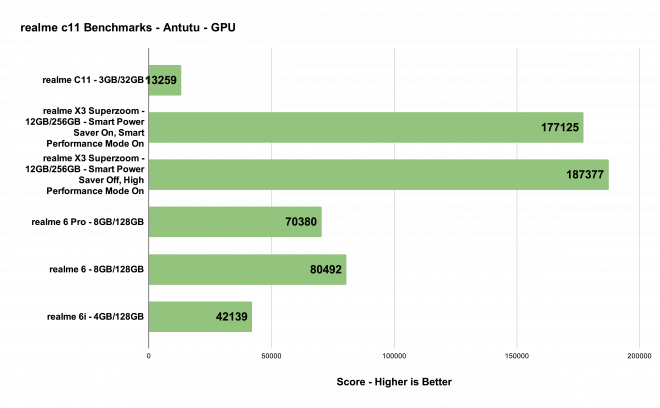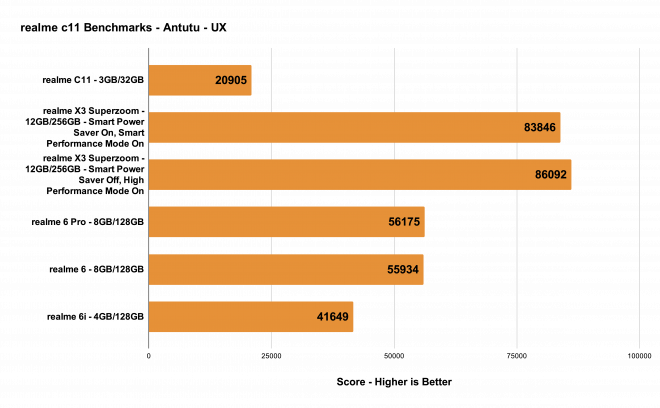 Geekbench


The same could be said in Geekbench, it might struggle in multitasking especially with only around 2-3GB of RAM depending on the variant, but if you only open two or three apps at the same time and always close unused apps, then you shouldn't have any problem.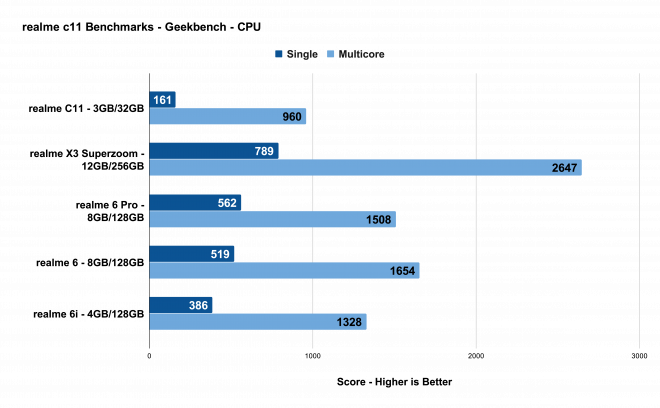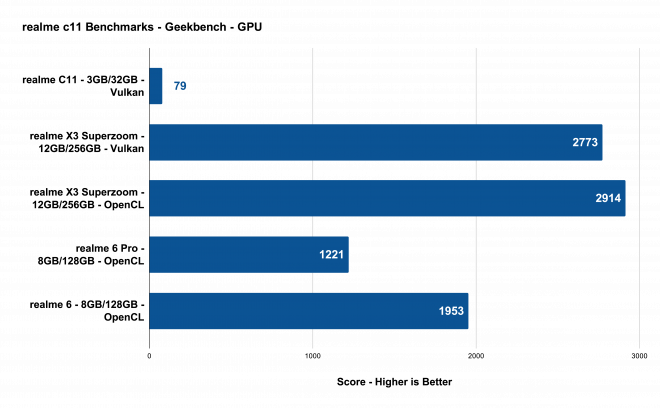 Gaming Performance


Gaming is undoubtedly not the strong point of the realme C11 but it doesn't mean you can not play on this phone. Dialing the settings down, you can play even a high-graphics demanding game like the Asphalt 9. Granted, you will not get the best visual fidelity but at least, you have the option to play games casually and smoothly on this phone with just the right settings.
Battery Life and Charging Speed


Speaking of strong points, like I said, the feature that most probably will make this phone a good option for online learning, casual media consumption and gaming on the side, is the quite massive 5000mAh of battery. As per my testing using our standard PC Mark Work 2.0 Battery Life Benchmark, with maximum brightness and maximum volume with earphones plugged in, the realme C11 lasted for around 8.13 hours which is longer than some of realme's 4300mAh of battery smartphones, but it is also significantly shorter than the similar 5000mAh realme 6i. Nevertheless, at 8.13 hours in an extreme condition with maximum brightness and maximum volume, in theory, the realme C11 should last you the whole day of online streaming and browsing with some casual gaming on the side.
On the other hand, charging the realme C11's 5000mAh of battery using the included 10W charger took about 3.03 hours which, to be honest, is quite long especially if you compare it with the realme 6i with the same 5000mAh of battery.
Alright guys, before we end this review, let's check out the camera quality of the realme C11.
Camera Quality


The realme C11 has a dual-camera setup at the back which features a 13MP main camera and a 2MP portrait lens. And although the specs aren't something to write home about, as per my testing, it is still pretty decent and adequate for casual mobile photography that can be used for school projects and for fun social media postings. I won't be using it though for product shots or any other critical applications that require a good amount of detail, dynamic range, and overall good image quality.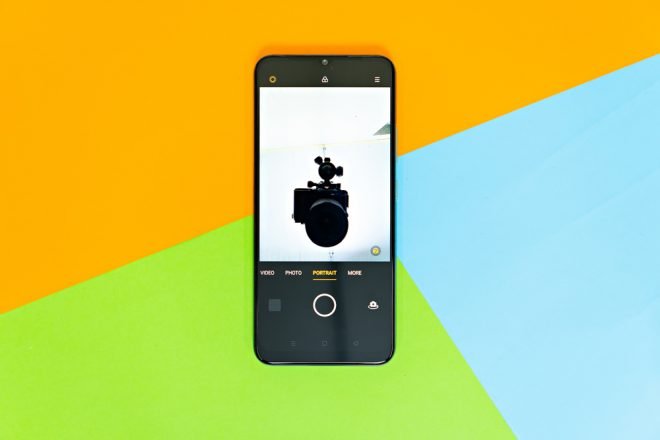 Now, one thing I noticed is the lack of good dynamic range between the 1x, 2x, and 4x as you can see on these sample photos. Shadows are crushed on 1x and 2x while the 4x is kinda overblown.
The same scenario was observed on another set of sample shots for the 1x, 2x, and 4x.
On the other hand, the good thing is that the HDR mode works properly as you can see here. It was able to handle and balance out the shadows and highlights.
My main gripe with the camera on this phone really is with regards to the consistency of the dynamic range or the overall exposure metering as you can see here, some of the images are underexposed while others are overexposed. This was shot during the afternoon around 12 noon.
As for the front-facing selfie camera, surprisingly enough, although it is only a 5MP camera, the quality is actually usable.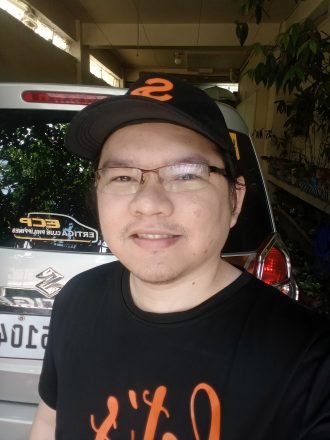 However, for the portrait mode, background separation is quite inconsistent with some obvious fail on edge detection.
Overall, in terms of camera quality, they are not totally garbage and with an ample amount of lighting, good angle, and some trial and errors, you can still get a pretty decent and usable image from the realme C11.
VERDICT


To conclude, the realme C11 for the price of only around Php 4990, I'd say for someone who's looking for a device that can be used for online learning especially for students that don't necessarily need an expensive smartphone, this is a good option. The specifications and features starting from the massive 5000mAh of battery, the decent MediaTek Helio G35 under the hood to the fairly good display, speaker, and camera, in my opinion, it is substantial enough for internet browsing, online video streaming, light multitasking and gaming on the side.
Pricing and Availability
The realme C11 is priced at Php4,990 and will be initially launched exclusively on Shopee starting at 6PM on July 23. It sports a young and minimalist aesthetic and is available in two colorways: Mint Green and Pepper Gray. It comes with 2GB RAM + 32GB storage.
Fans can get up to 8 percent off using Shopee's voucher code GADGETZONE8. The voucher is valid from July 23 to August 8.
The realme C11 will be available nationwide starting July 24, 2020, at realme stores, kiosks,  partner dealers nationwide, and Home Credit.

Thanks to realme Philippines for making this review possible, You can get this smartphone from the link below
SHARE THIS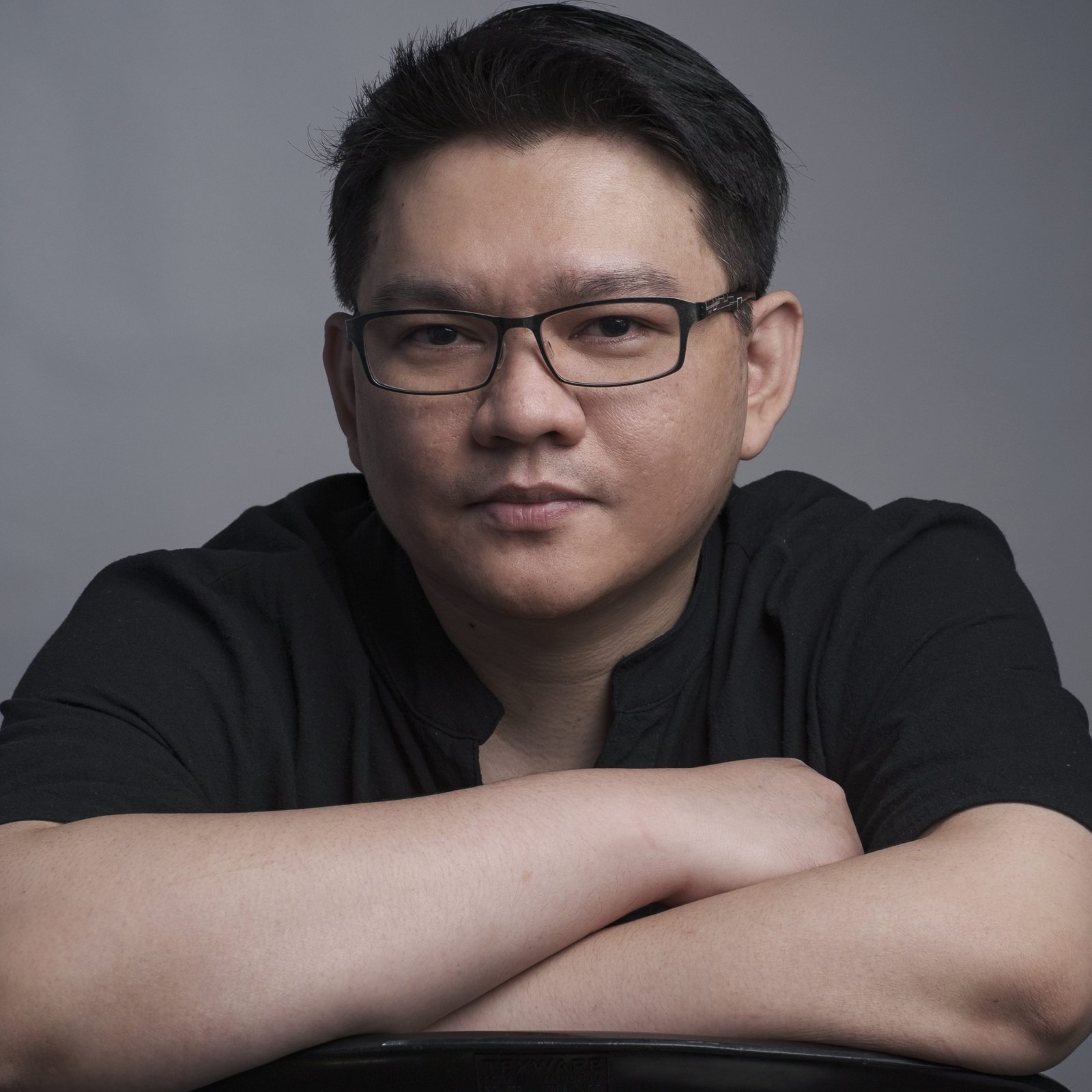 The Broll who always got your back online!