Most people I know prefer a more subtle, discreet, and simple when it comes to the design of their phones. You know, those with a matte finish, fingerprint-resistant coating, and without much branding. But guess what? not everyone has the same preference. And if you're one of those who want to go all out in terms of bling-bling and shiny shimmering splendid and want everyone to know what's up, then the realme 8 is probably the one that'll fit your personality. You see, the realme 8 features this undoubtedly flashy finish with a remarkable large "Dear to Leap" slogan that if you believe that, should be an "instabuy". 
Today, I'll share with you my unboxing experience and my first impressions in preparation for the Full Review and the Official Launch happening on May 11, 2021, at 6 pm on realme's Official Facebook page.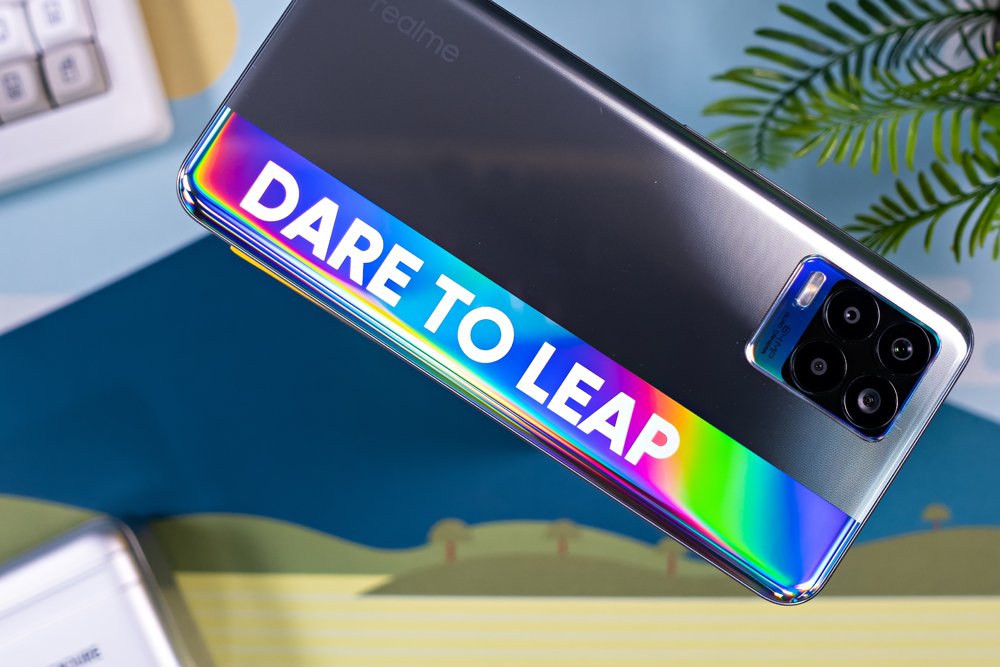 SPECIFICATIONS
Processor: MediaTek Helio G95/Mali-G76 MC4
Storage & RAM: 8GB + 128GB
Display: 6.4" Super AMOLED Fullscreen
Resolution: 2400×1080 FHD+
Screen-to-body ratio: 90.8%
Peak brightness: 1000 nits
Touch Sampling Rate: 180Hz
Charging: 30W Dart Charge
Battery: 5000mAh
Camera: 64MP AI Quad Camera + Selfie
– 64MP Primary Camera
– 8MP Ultra Wide-angle Lens
– 2MP Macro Lens
– 2MP B&W Lens
– 16MP In-display Selfie
Cellular: 2 SIM Slot + 1 MicroSD Slot
Wireless Network: 2.4/5 GHz – 802.11 a/b/g/n/ac
Bluetooth: 5.1
Navigation: GPS/APGS/GLONASS/ BEIDOU/GALILEO
Size & Weight:
– Length: 160.6mm
– Width: 73.9mm
– Depth: 7.99mm
– Weight: 177g
Sensors:
– Ultra-fast In-display Fingerprint Sensor
– Light sensor
– Proximity sensor
– Magnetic induction sensor
– Acceleration sensor
– Gyro-meter sensor
Operating System: realme UI 2.0 Based on Android 11
WHAT'S IN THE PACKAGE
I hope there comes a day that realme finally decides to spice up a bit the design of their packaging, just so you know, we get a different unboxing experience. Though of course, I understand that realme is all about bringing the best value for your money so I'm really not complaining, just a thought.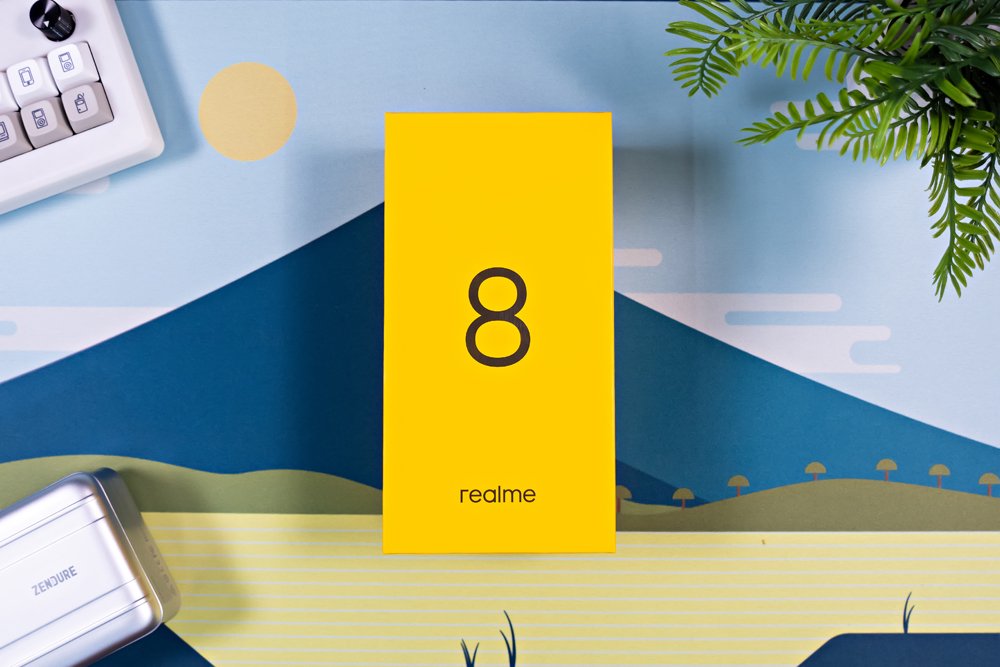 With that said, we still have the typical yellow box with the model name and key specifications at the back. So it looks like what we have here is the Cyber Silver variant with 8GB of RAM and 128GB of Storage Space.
Opening the slide-up type packaging reveals the accessory box.
Opening the accessory box, we have the sim ejector pin, 
A couple of paperwork, 
And the well-appreciated free smoke-grey jelly case.
After that, we have the realme 8 smartphone itself nicely protected by a soft plastic.
Moving that to the side, we have the 30W 5V/6A power brick and the USB Type C cable. 
All in all, the unboxing experience is pretty straightforward and familar.
First Impressions
Let's cut to the chase and talk about the most glaring thing that strikes me the most about the realme 8, and that is the extremely flashy, unique, and interesting design at the back. realme calls this the "Infinite Bold Design" with a split design having a glossy with fine lines on the thicker side and an almost mirror-like finish with a rather large "Dare to Leap" slogan on the thinner side. It also has this mind-blowing rainbow effect that reacts and changes colors depending on the viewing angle making this phone a sure-fire eye-catcher.
Now, going back to the front side, what we have here is a 6.4″ Super AMOLED Display with a 2400×1080 Full HD+ Resolution. Peak brightness is 1000nits and the touch sampling rate is 180hz. As for my first impressions about the display, well, anytime I can get a Super AMOLED screen, I'll take it 100% of the time. Having an amazing display like this is really awesome especially if you're a "Dark Theme" type of user. The blacks are really deep giving a lot more contrast and pop on the image quality while also having vivid colors and good viewing angles. The bezels while not the thinnest are also quite decent with a screen to body ratio of around 90.8%. So yeah, one of the things that I really like about the realme 8 is the display, no doubt about that.
We also have here the 16MP in-display selfie camera and the earpiece nicely hidden on the top bezel. And lastly, here in front, we also have a pre-applied screen protector which is always a nice touch alongside the free jelly case.
Flipping it on the top side, we have the secondary microphone.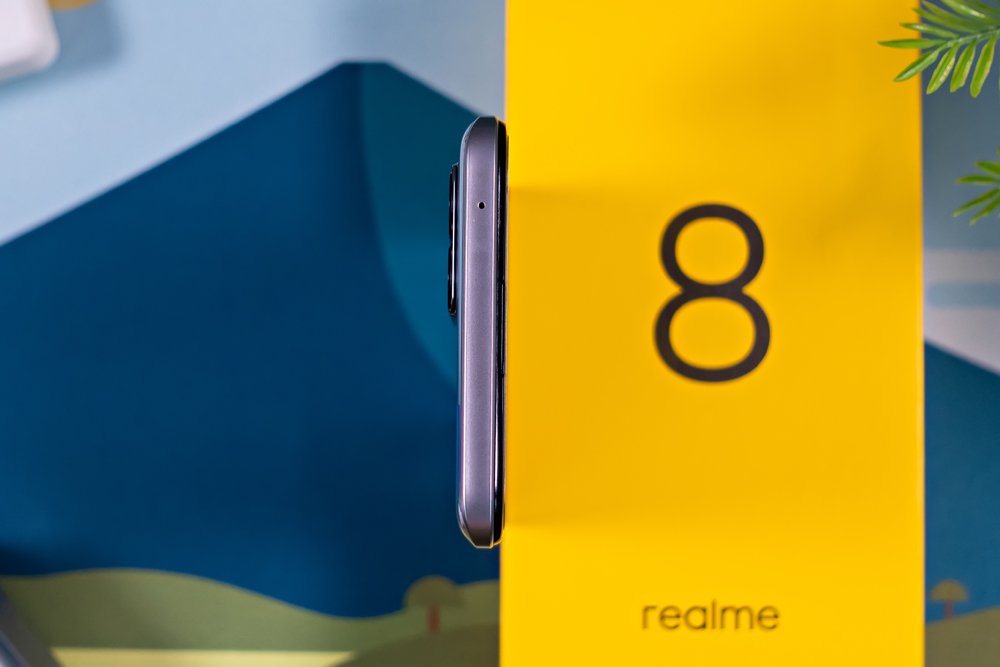 And looking at the other side, we have the downward-firing speaker, a USB Type C port, the primary microphone, and thankfully, a 3.5mm headphone jack.
Turning it on the left side, we have the SIM card tray that supports 2 SIM Cards and a micro SD card up to 256GB.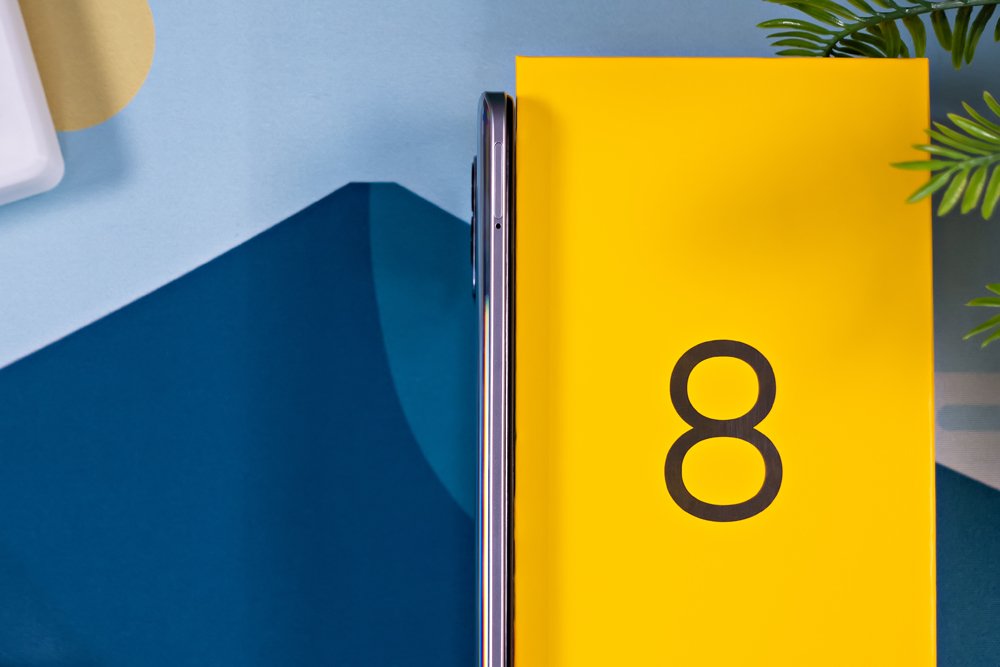 On the other side, we have the volume rocker and the power button located on the same side which like I always say is my preferred layout. With this, you can lay the phone flat on its side without accidentally activating any button.
Going back to the backside, again, the design here is quite trippy and really something to ponder if this is something you can rock on a daily basis. The "smudge-like" details on the image below are not actually dirt or anything, it's just a reflection of our ceiling with camera mounts and whatnot. So as you can tell, the finish here at the back is really shiny and glossy and easily the most fingerprint-magnet finish I've encountered so far when it comes to realme phones. I'm used to their phone having a smooth yet fingerprint-resistant finish. Then again, as I've pointed out earlier, it will just boil down to your personal preference.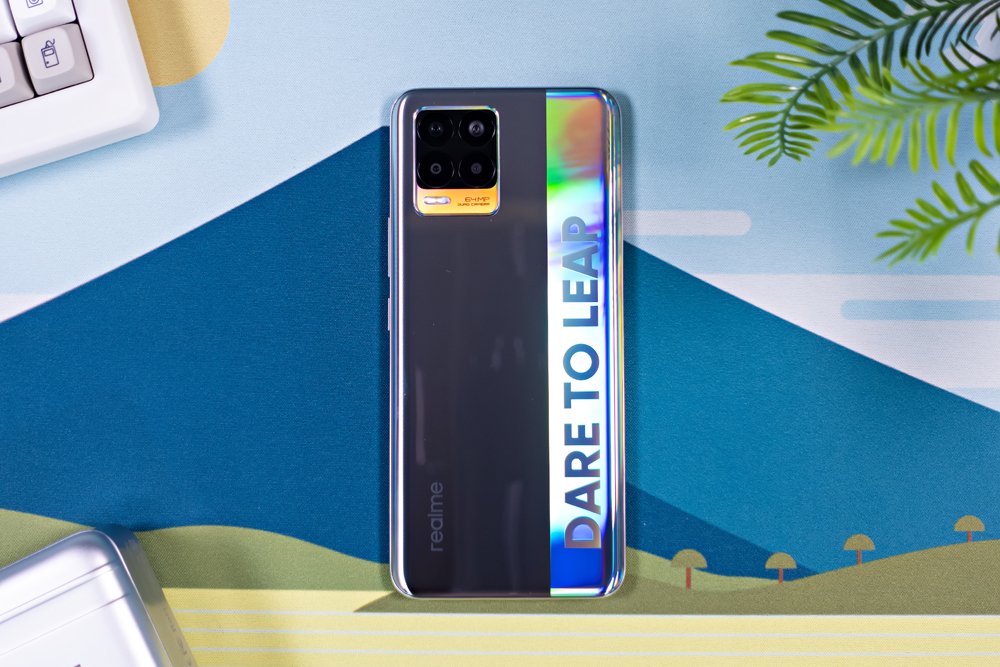 Aside from the interesting design, here at the back, we also have the quad-camera setup in a relatively different layout with a square form factor. We have a 64MP Primary Camera, 8MP Ultra Wide-Angle Lens, 2MP Macro Lens, and 2MP Black and White Lens with a small flash. I'll provide you guys with sample photos on the Full Review so watch out for that.
And lastly, here at the back, we have a subtle realme logo on the lower left corner.
Going back in front, in terms of the user interface, the realme 8 is actually the first phone to come with realme UI version 2.0 based on Android 11 out of the box. And with some decent specs, it feels fast, smooth, and responsive at least for the out-of-the-box experience without many apps installed already.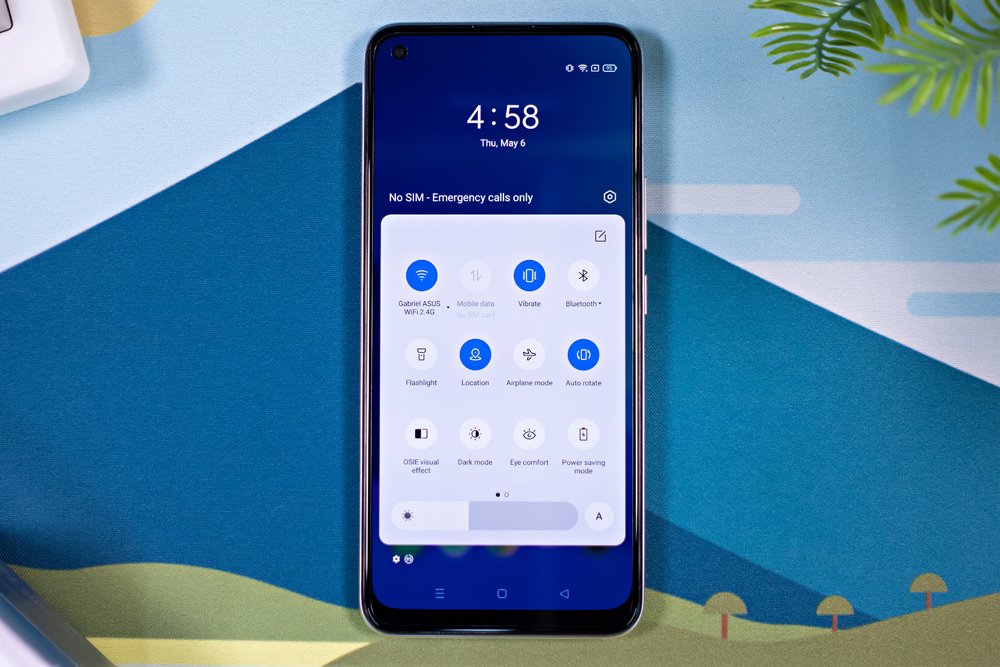 I'm always a big fan of the realme user interface because it feels relatively lightweight and closer to a stock Android experience without much bloatware or unnecessary obnoxious design elements. I don't feel the need to install 3rd party launchers, themes, and whatnot. 
The settings are pretty intuitive too and easy to browse ahead and set up each setting one by one.
In terms of the hardware specifications under the hood, the realme 8 features the MediaTek Helio G95 processor and a Mali-G76 MC4 GPU. The variant that we have here also has a substantial amount of memory with 8GB of RAM and 128GB of internal storage, 107GB of which is available out of the box. We also have a fairly adequate 5000mAh of battery that supports 30W Dart Charge. 
And that's about it for my Unboxing and First Impressions of the realme 8 smartphone.
In the Full Review, we will discuss pretty much everything you need to know about the realme 8 while focusing more on the performance side of things and real-world applications such as day-to-day use, productivity, photography, and gaming. I will post sample photos, videos and other sneak peek while I'm working on the Full Review on our Facebook page so make sure to follow me there. 
Don't forget to tune in on realme's Official Facebook page on May 11, 2021, at 6 pm for the Official Launch of the realme 8 series.
Price and Availability
The realme 8 is priced at Php 13,990 but as of the time of updating this (05/15/2021), there is a special promotion happening in Lazada wherein you can get this for only Php 12,790.00.
SHARE THIS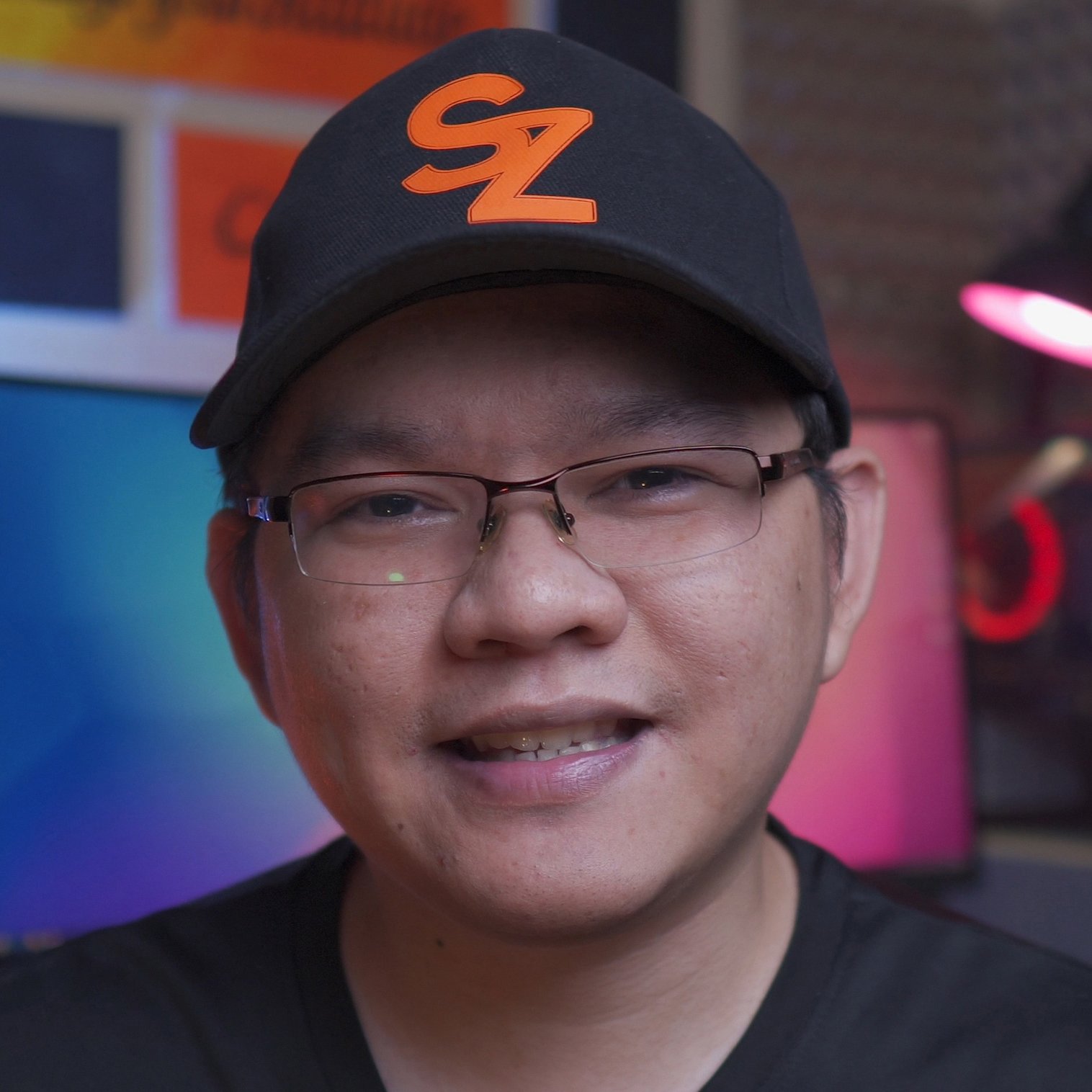 The Broll who always got your back online!