Today, I'm finally giving you guys my full review of the new realme C3 smartphone, which actually officially launched today here in the Philippines. It packs the world's first MediaTek helio g70 processor and some design elements that break the norm of modern shiny, glossy and fingerprint magnet smartphones out in the market. This new smartphone is also a testament that it's not all about the megapixel count that matters most in a camera. With that being said, let's get into it.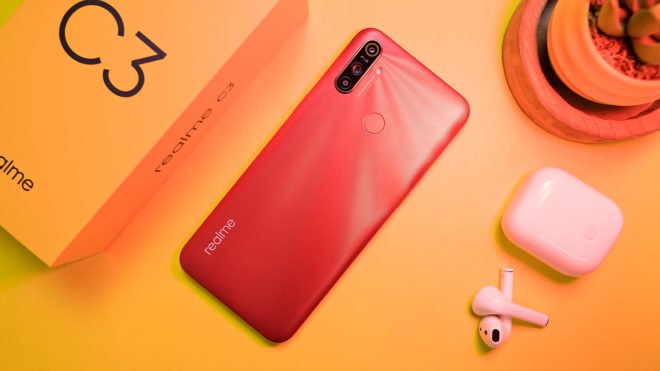 MY EARLY BREAKDOWN


Pros: Unique fingerprint resistant design, Good build quality, Decent camera, Capable MediaTek Helio G70 processor and has a substantial 5000mAh of battery at a very affordable price.
Cons: Speaker doesn't get loud as much and lacks low end, Display's sharpness is a little too much and brightness levels could have been better, Power button and volume rocker placement may need some time to get used to.
realme C3 Specifications

Color
Frozen Blue
Blazing Red

Display
Size: 6.5 inches
Screen Ratio: 89.8%
Resolution: HD+ 720*1600
Protection: Corning Gorilla Glass 3

Size and Weight
164.4mm*75.0mm*8.95mm
195g

Battery
5000mAh (typical value)

Storage
3GB RAM + 32GB ROM

Camera
Primary:
12MP
PDAF
f/1.8 Aperture
HDR
Chroma Boost
Slo-mo(480P 120fps)

Portrait:
2MP
f/2.4 Aperture
Portrait Mode

Macro :
2MP
f/2.4 Aperture
AI Front Camera

Front Selfie:
5MP

AI Beautification
HDRPanoramic View
Timelapse

Video
720p / 1080p, 30fps

Chipset
MediaTek Helio G70
12nm production process
2.0Ghz
Storage expandable up to 256GB

Connectivity
SIM Card Type: Dual nano-sim cards
microSD Expansion/Triple Slot
VoLTE
Wireless:
Supports 2.4G Wi-Fi
Supports Bluetooth 5.0

Sensors
GPS/Beidou/ Galileo/Glonass/A-GPS
Magnetic Induction Sensor
Light Sensor
Proximity Sensor
Accelerometer Sensor
OTG
Fingerprint Sensor

System
realme UI based on Android 10

In the Box
5V2A Adapter*1
Micro USB Cable*1
Important Info booklet with Warranty
Card*1
Quick Guide*1
SIM Card Tool*1
Screen Protect Film*1
WHAT'S IN THE PACKAGE


FULL REVIEW
Design, Construction and Parts Overview


let's do a quick parts overview first and discuss about the design and construction of the realme C3.
The realme C3 is available in two color variants, a frozen blue and a blazing red like what we have here today.
In front, we have the 6.5″ HD+ display with a resolution of 720×1600 and is protected by corning gorilla glass 3.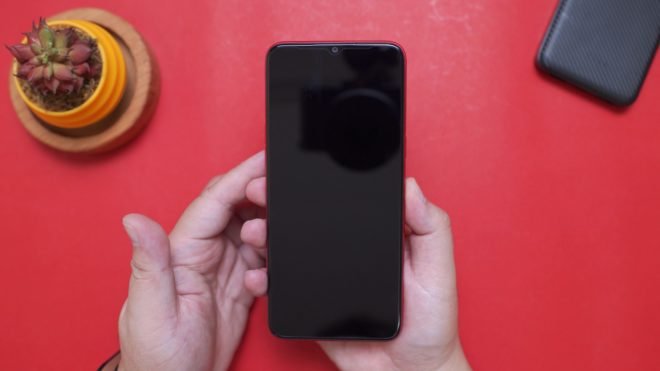 We also have here in what realme calls the "Mini-drop full screen" the 5mp selfie camera and a very subtle earpiece above that. 
The bezels all around the edges are relatively thinner than most budget smartphones out there which give as a total screen to body ratio of 89.8%.
On the left side, we have the volume rocker as well as the dual sim and micro sd card tray,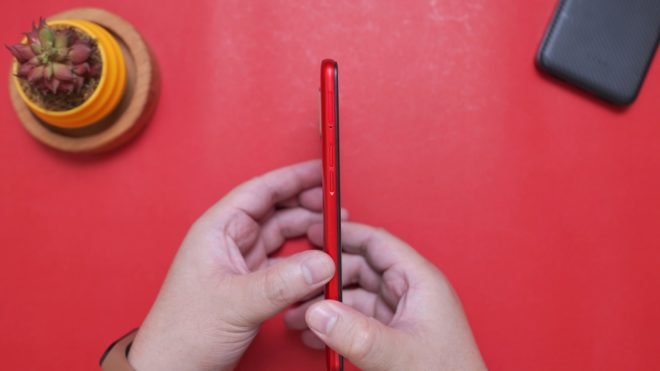 on the other side we have the power button,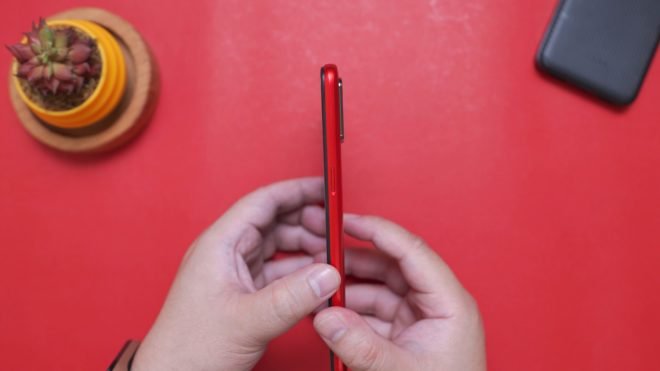 the placement is a little higher than I would prefer especially for my relatively small hands and you'll also have to get used to of having the volume rocker on the other side.
On the top side, we don't have anything here, 
and then at the bottom side, we have the 3.5mm jack, the main microphone, a micro USB port, and the single downward-firing speakers.
flipping the phone at the back we have the so-called sunrise design with this sort of light rays that are coming from the main camera.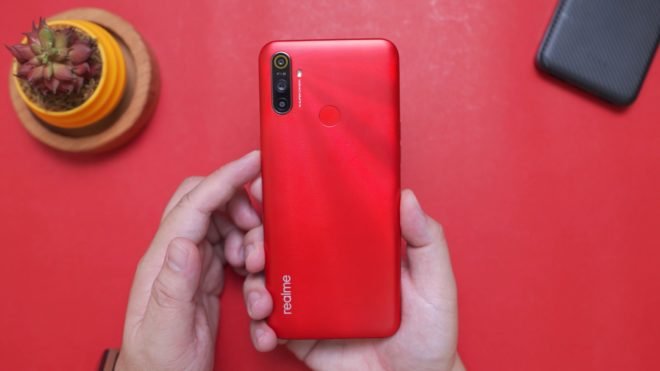 This brings a new design element to modern smartphones with a different texture and finish that I personally prefer compared to most shiny, glossy and fingerprint magnet designs out there. this one is fingerprint resistant and also has this nice texture on it that also helps with the grip.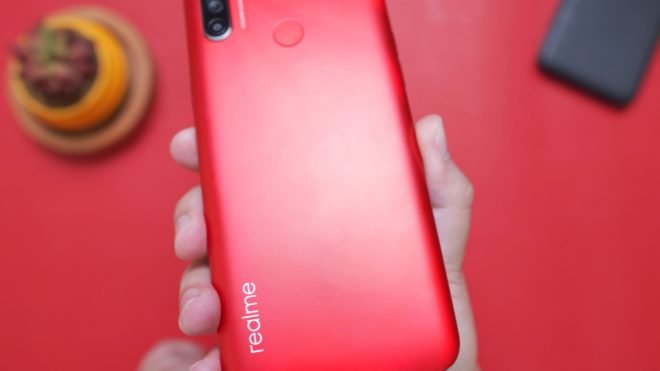 We also have here the very impressive triple camera setup, albeit on a lower megapixel count. later I'll show you guys some sample photos but as early as now I'm telling you that the image quality these cameras can produce is actually pretty decent. so speaking about the cameras, we have a 12 MP main camera, a 2 MP for portrait and another 2 MP for Macro. I would personally prefer an ultrawide camera than a macro but it is what it is.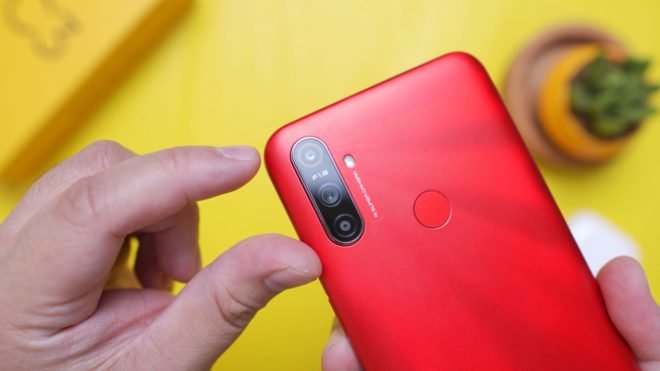 Besides the triple camera setup, we have a small flash right here.
We also have here at the back a fingerprint sensor, however, I find it kinda hard to pinpoint exactly where it is, as it is not that recessed, so there's not much edge or texture to look for when reaching it with your finger.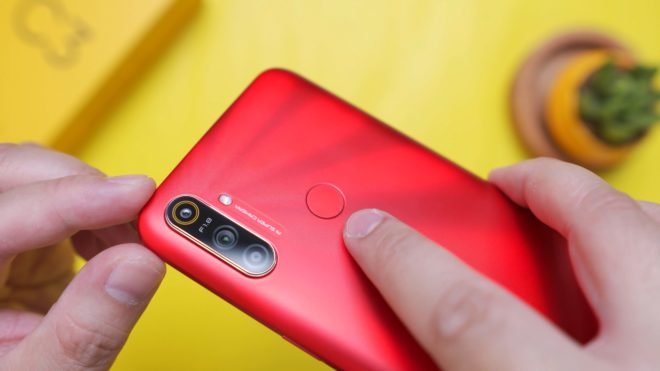 We also have a realme logo at the lower left side and the dimensions of this phone are 164.4mm x 75mm x 8.95mm and with a weight of 195g.
Overall, in terms of design and construction, although the backside is made of plastic, it doesn't feel cheap at all and like I said, the sunrise design with a nice texture on it feels really good and gives you confidence when holding it even without a protective case.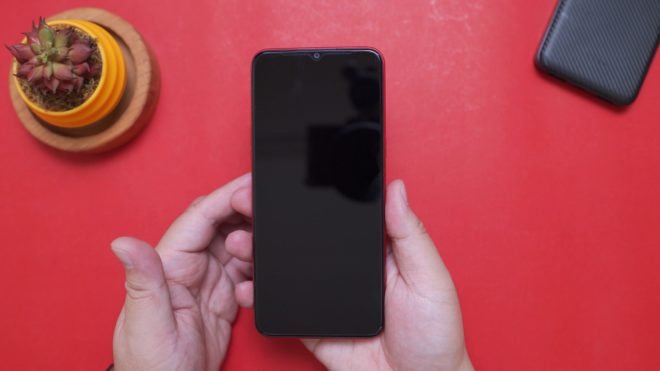 Alright, now, let's discuss about the key features and specifications of the realme C3.
Key Features and Specifications


Display


In terms of the display, although it only has an HD+ resolution of 720×1600 it is actually quite decent, however, I find the saturation levels a bit muted and the sharpness a bit too much, if you're familiar with unsharp mask in photo editing that's what I think about when I see the sharpness on this display. Aside from that, brightness levels could also have been brighter but since this is in the budget category, you'll just have to set your expectations right.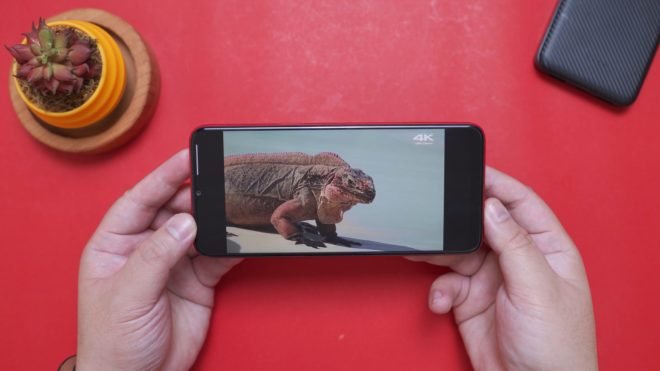 Being an IPS panel, viewing angles are decent and color reproduction is I'd say ok and should suffice any casual media consumption and gaming.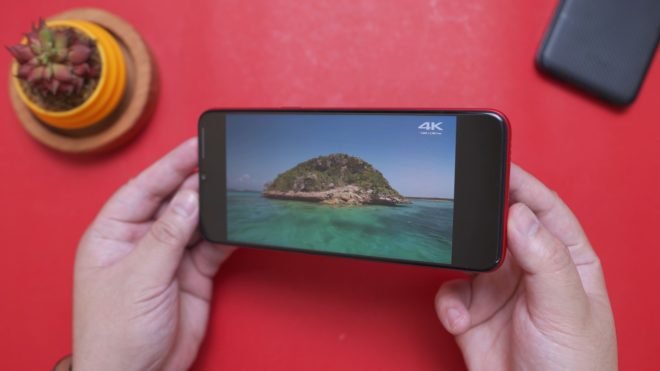 And with an aspect ratio of 20:9, of course, you will have black borders on the side, and when you zoom it in to fill the screen, you will now notice the selfie camera on the left side, and then of course, you will lose some of the details of the video
Speaker


Speaking of media consumption, the realme C3 only has one downward-firing speaker and the audio quality is I'd say ok, mids and highs are fine but bass is almost non-existent and it doesn't get loud as much, but at least they retain the 3.5mm jack so you can listen to your music using your favorite headphones, IEMs and what have you.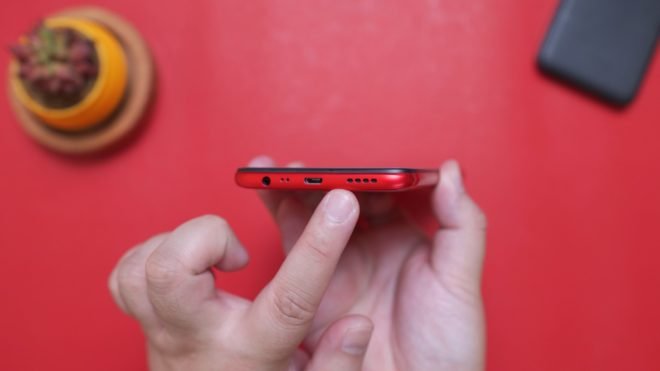 Performance Benchmarks


Alright, now, let's dig in further to the actual performance of the realme C3. Let's start off with some benchmarks.
Antutu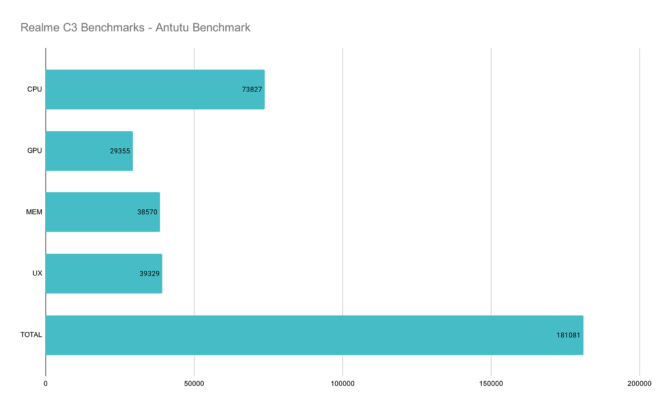 Androbench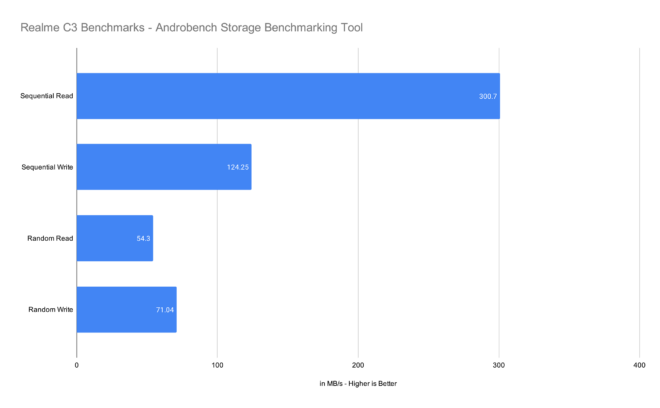 Geekbench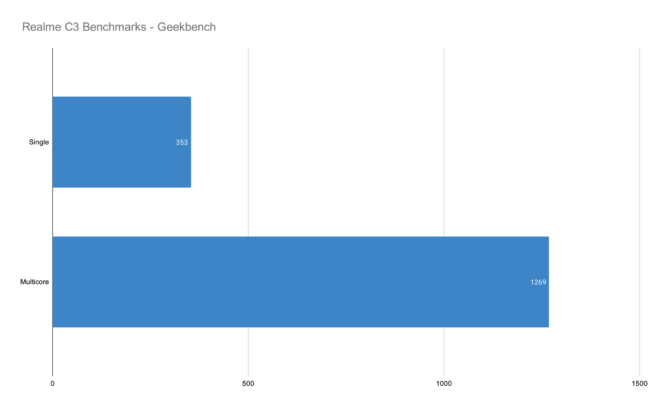 3D Mark Slingshot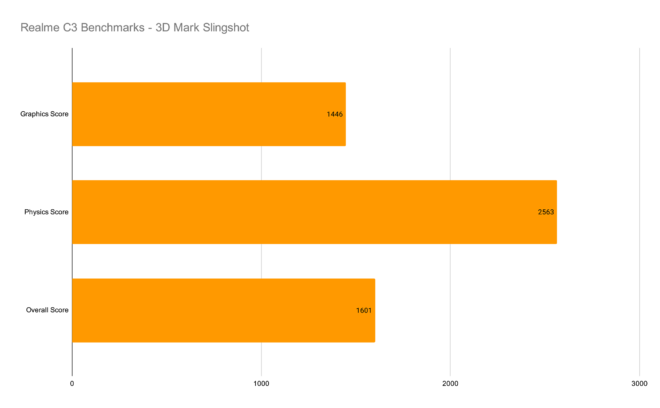 PC Mark Work 2.0
As you can see, the realme C3 powered with a MediaTek Helio G70 produced very promising numbers especially with our Antutu benchmark, so in theory, it should provide us with decent gaming experience, so let's discuss about that.
Gaming Performance


Mobile Legends


In mobile legends, the gameplay is super smooth, no stuttering whatsoever at default settings.
Asphalt 9


In asphalt 9, for the most part, it is smooth as well with some micro stutters at default settings. Changing it to performance mode helped a bit to reduce the stuttering but of course, visual quality will be reduced as well. If I have to choose, I'll stick with default settings as the micro stutters are actually not that often to be honest, but I definitely experienced some, so yeah. 
PUBG Mobile

But what surprised me the most is on PUBG mobile, the game detected high to be the ideal setting and surprisingly, even at high settings, I was able to play an entire game without any hiccup. Of course lowering the settings will make it much more smoother but again even at high, it is definitely playable.
And after all these testings the realme C3 did not warm up so much to the point that it gets uncomfortable. So overall, in terms of gaming, my experience with the realme C3 is really good and certainly exceeded my expectations.
Battery Life

In terms of battery life, as per my testing using PC mark work 2.0 battery life with 50% brightness and maximum volume and with earphones plugged in, the realme c3 lasted up to 13 hours and 52 minutes. And using the included 10W charger, I was able to charge the realme C3 for about 2 hours and 15 minutes from 20 to 100%
Realme UI Version 1


Now, moving on, let's check out the user interface and features of the realme UI.
The new realme UI version 1 is based on Android 10 which is nice as we can take advantage of the latest features Android 10 has to offer. The interface itself is pretty clean, not much clutter to it with just a few preinstalled apps and useful features.
Speaking of features, here are some of the notable ones that I find interesting.
Focus Mode


First is the focus mode which I find useful if you're studying or working and want to listen to some relaxing music in the background.
Dark Mode


I also like the fact that there is a built-in dark mode option that I am really a fan of, it does not work on all apps but at least I don't have to do any tinkering just to enable dark mode on this device.
Greyscale

Aside from that we also have the greyscale mode which may come in handy in some cases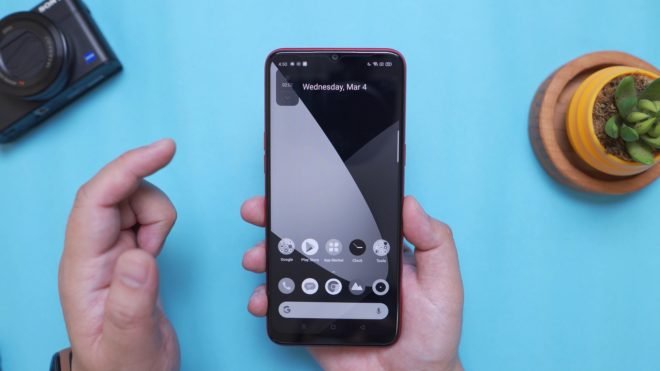 Eye Care


And we also have the usual Eye Care or a feature that eliminates blue light which can be useful when using this device at night before going to bed. This should allow your eyes to ease out before sleeping.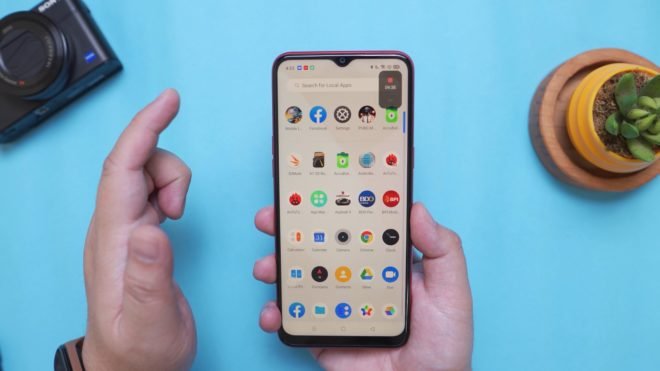 Realme Share


We also have here the realme share which allows you to share files easily between devices from other participating brands like Xiaomi, Oppo, and Vivo.
Assistive Ball 


And to help you browse the user interface we also have here the assistive ball which you can customize to your liking.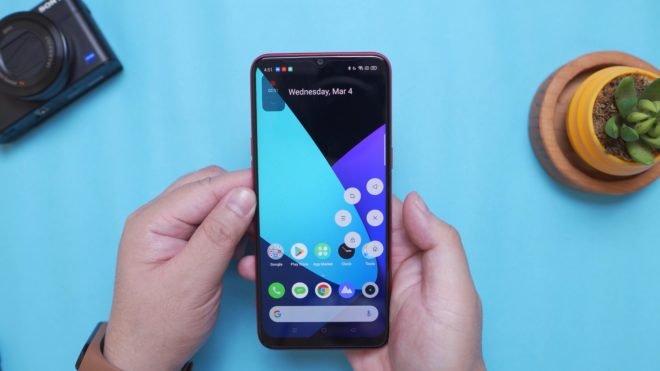 Floating shortcut


Aside from that we also have here a floating shortcut on the side that you can also customize. A bit too much and might add some clutter but if you're a power user, then these features might be valuable to you.
One-handed mode


We also have the one-handed mode feature which may come in handy in some certain situations.
Now, I've seen these features from other phones already but it's nice that we also have it here on the realme C3.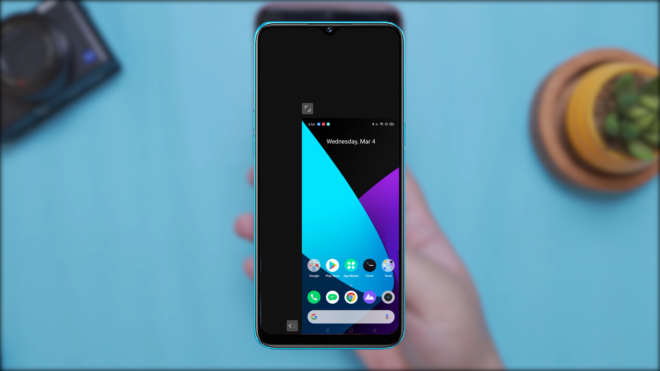 Kid's Space

Aside from all that, we also have the "Kid's space" which might be useful for some parents out there, essentially, you can restrict the apps that your kids are allowed to use and other parental controls that might be useful.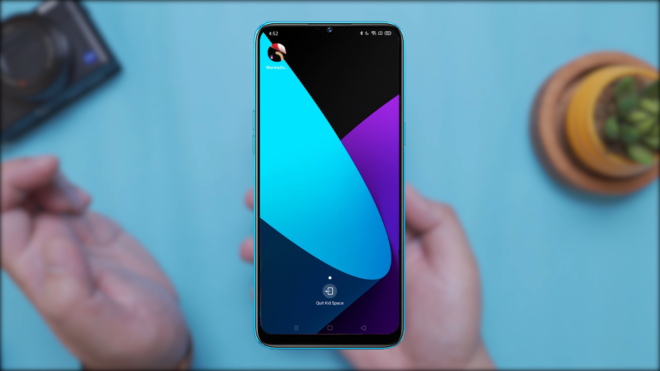 Game Center


As for the kids at heart, we also have here the Game center, which is realme's version of a performance-boosting feature that optimizes the device when being used for gaming.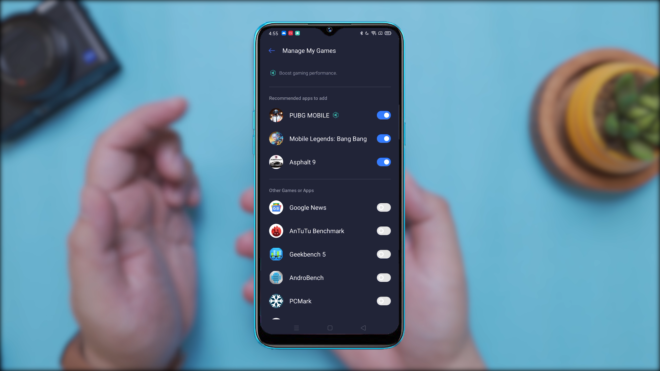 Realme App Market

And lastly, realme also included their own app market which I find redundant since you already have google play store, but maybe you can find this useful in one way or another, perhaps if you want something different for searching apps in different categories, top-ranking apps, and whatnot.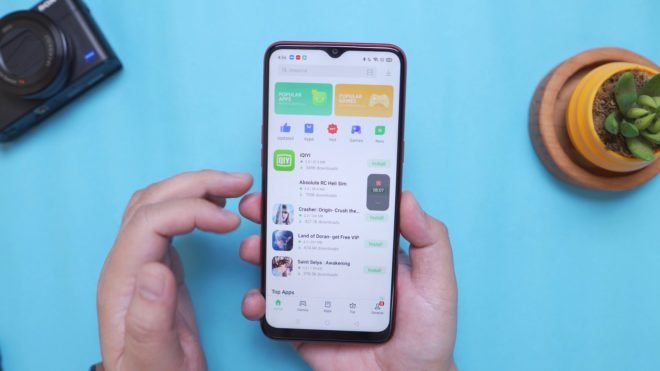 Overall, in terms of the user interface, apps, and features, the realme UI is pretty decent, not that cluttered and bloated and has some cool features that might come in handy.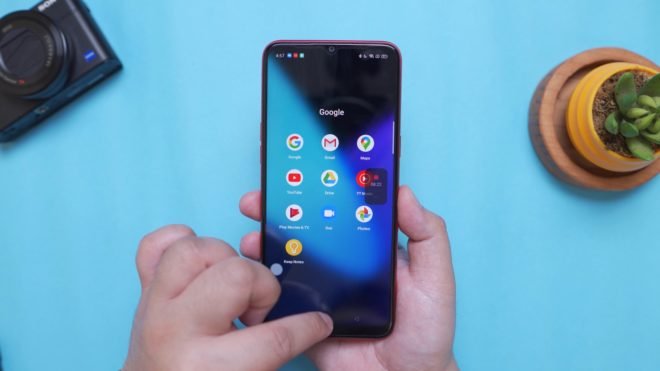 As for the performance when browsing the UI, it is smooth, responsive and before it even becomes laggy with too many apps, you're 32GB of storage will probably become full first before that even happens.
Security Features
Fingerprint Sensor

Now, let's check out a couple of security features of the realme C3.
First is the fingerprint reader, and like I said earlier, it's kinda hard to feel it at the back because it's not that recessed and there's not much texture on it, but other than that, the performance is actually quite snappy and instant.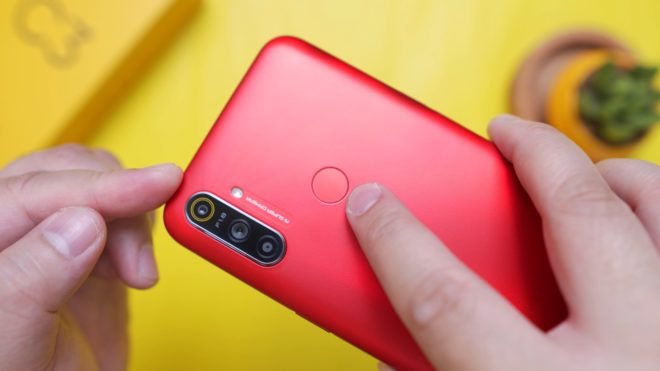 Face Unlock


We also have the face unlock feature, which is also quite fast and reliable. However, unlike the fingerprint sensor, it is a two-step process, after recognizing your face, you have to swipe it up to open the home screen.
Now, one thing i've noticed is that even on an extreme angle, it can unlock your phone which could be helpful, but could also be less secure depending on how you perceive it.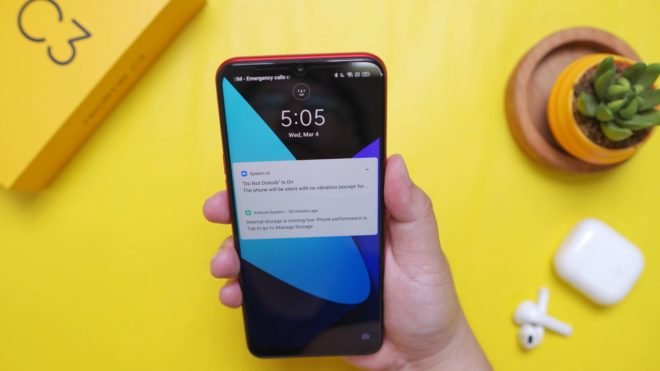 Camera Quality


Alright guys, last but not the least, before we end this review, let's check out the camera quality of the realme C3.
In front, we have a 5 MP selfie camera and then at the back, we have a 12 MP main camera, a 2 MP portrait and another 2 MP macro. Now, this triple-camera setup up on paper is not very exciting but as per my testing, these can actually deliver decent quality photos and a testament that it's not all about the megapixel count. Check these photos out, guys.
Of course, on extremely low light situations like this, the cameras and its tiny sensor suffers tremendously with noticeable grain in both photos and videos,
But in ideal low light environment, let say a restaurant or other indoor areas with an adequate lighting, the realme C3 can actually produce usable photos as you can see on these examples.
On the other hand, with an ample amount of light, the realme C3 can output decent quality photos using the 12 MP main camera and even with the mere 2 MP portrait camera and the 5 MP selfie camera.
Unfortunately, we don't have an ultrawide camera so we're stuck with the 1X, 2X, and 4X options.
HDR also works quite well as you can see here, it was able to balance out the shadows and highlights.
Background separation is also decent with minor miscalculations on the edges.
Overall, in terms of camera quality, even with a relatively low megapixel count, the realme C3's cameras are quite capable especially in good lighting conditions.
VERDICT


To conclude, the realme C3, in my opinion, is in a very good position to be one of the best budget smartphones out in the market right now especially here in the Philippines. Specs-wise, it packs the capable MediaTek Helio G70 that performed well in both our synthetic benchmarks as well as in our real-world performance tests. The gaming experience is smooth, as well as the basic browsing of the user interface and day to day media consumption. Camera quality is surprisingly better than I was expecting and the overall design and construction are equally surprisingly good and unique.
Of course, it's not perfect, display quality and speaker volume levels could have been better, and design-wise, I would prefer placing the volume rocker and the power button on the same side as well as an overall better texture and feel on the fingerprint sensor. Other than that, it's super easy for me to recommend the realme C3 to anyone especially at its very affordable price of only Php 5990.
realme C3 Review! – Is this the Best Budget Smartphone in 2020!?
Thanks to
realme
for making this review possible, you can get this smartphone from their partner stores, link below.
If you like this one, please consider subscribing to my channel by hitting the button below. Have a great day!

SHARE THIS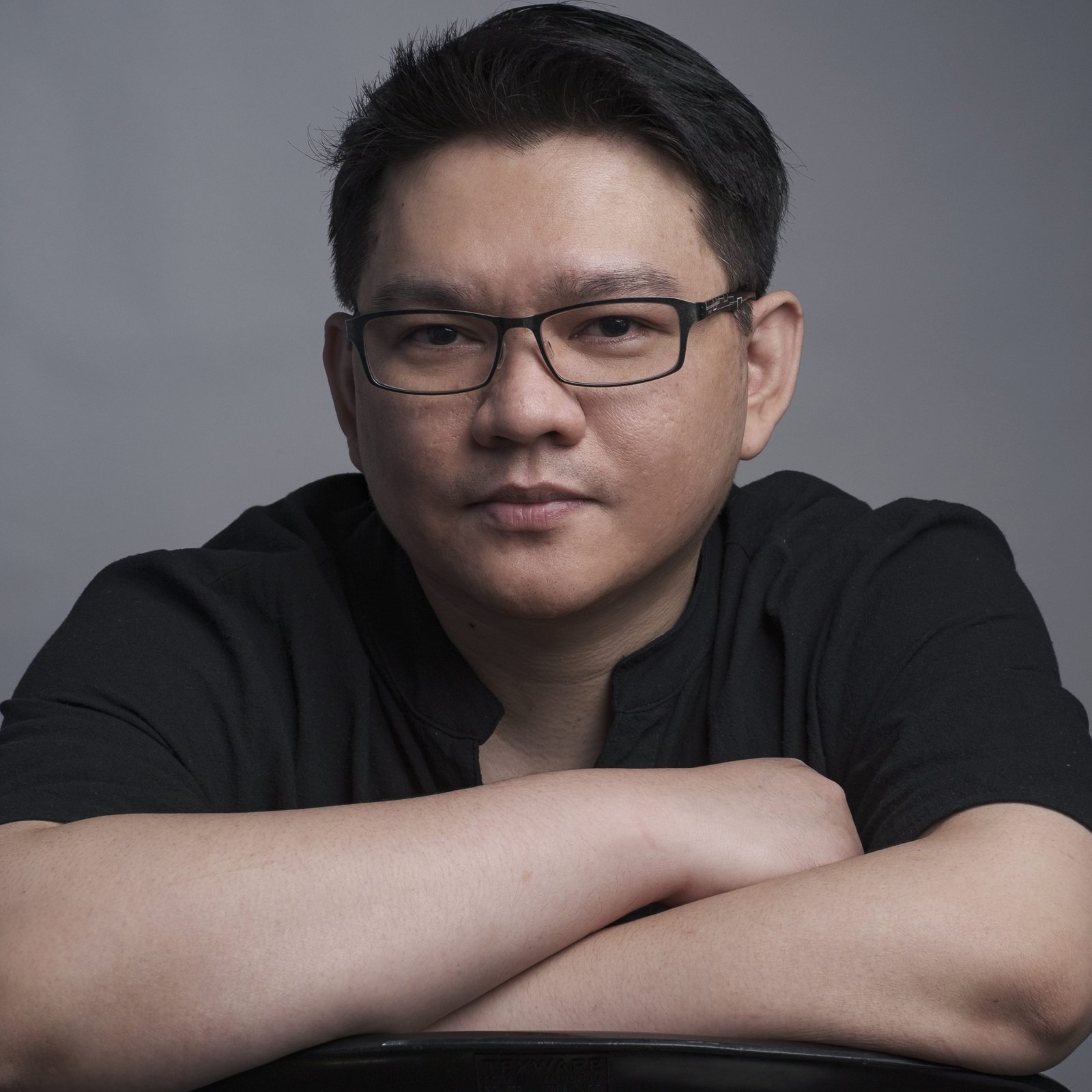 The Broll who always got your back online!