Today, we're taking a look at the latest budget offering from Huawei, the Huawei Y7P. A relatively affordable smartphone that features a 48 MP Triple AI Camera setup and also boasts a unique 2.5D design that produces different light reflections giving it a more premium look. The Huawei Y7P is also one of the first Huawei phones to feature their own Huawei Mobile Services and App Gallery. With that being said, let's get into it.
MY EARLY BREAKDOWN


Pros: Decent specs, Cool looking design especially with this aurora blue variant, Useful preinstalled apps especially for first time Huawei users, Smooth performance for browsing the user interface, gaming, and overall media consumption, Decent camera quality in good lighting conditions.
Cons: Poor camera quality in low light situations, Speaker audio quality could have been better

SPECIFICATIONS


DISPLAY
Size: 6.39 inches
Colour: 16.7 million colours
Type: TFT LCD (IPS)
Resolution: HD+ 1,560 x 720
PROCESSOR
CPU: HUAWEI Kirin 710F Octa-core Processor 4 x Cortex-A73 Based 2.2 GHz + 4 x Cortex-A53 Based 1.7 GHz
GPU: Mali G51-MP4
OPERATING SYSTEM
EMUI 9.1 (Based on Android 9)
MEMORY
4 GB RAM + 64 GB ROM
External Memory Support: Micro SD Card, up to 512 GB
CAMERA
Rear Camera: 48 MP (f/1.8 aperture) + 8 MP (Ultra Wide Angle Lens, f/2.4 aperture) + 2 MP (f2.4 aperture)
Front Camera: 8 MP, f/2.0 aperture
BATTERY
4,000 mAh (Typical Value)
CHARGING
5V 2A
CONNECTIVITY
WLAN: 802.11b/g/n, 2.4 GHz
Bluetooth: Bluetooth 5.0
USB: Micro USB
Earjack: 3.5 mm earjack
LOCATION
GPS, AGPS, Glonass, BeiDou, Galileo
SENSORS
Ambient Light Sensor
Fingerprint Sensor
Compass
Gravity Sensor
AUDIO
Histen
mp3, mp4, 3gp, ogg, amr, aac, flac, wav, midi
VIDEO
3gp, mp4
WHAT'S IN THE PACKAGE


Alright guys, here's the packaging for the new Huawei Y7P smartphone, and it's actually pretty straight forward with just the image preview of the phone and some model name branding around the box.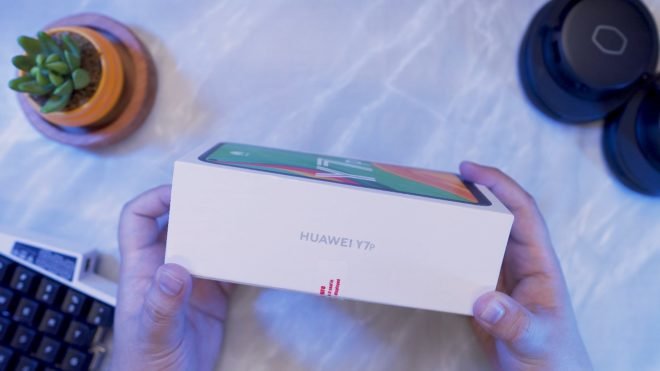 The first thing you'll notice inside the box is the Huawei Y7P itself,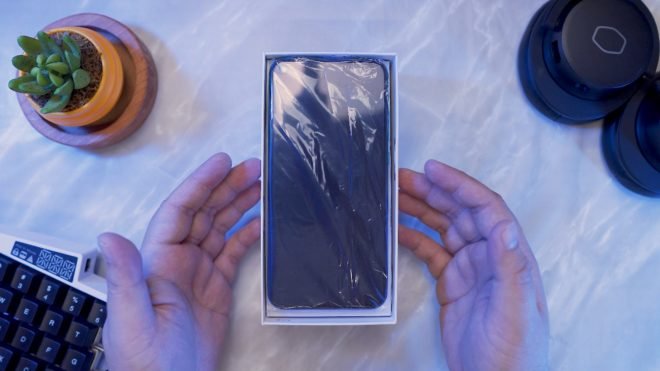 An accessory box with the sim ejector pin,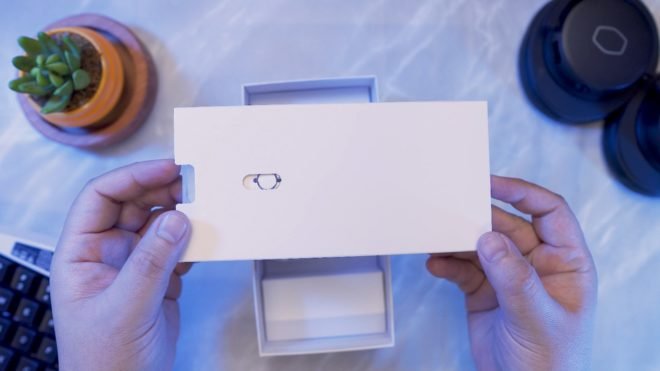 A substantial charging cable but unfortunately is still micro USB,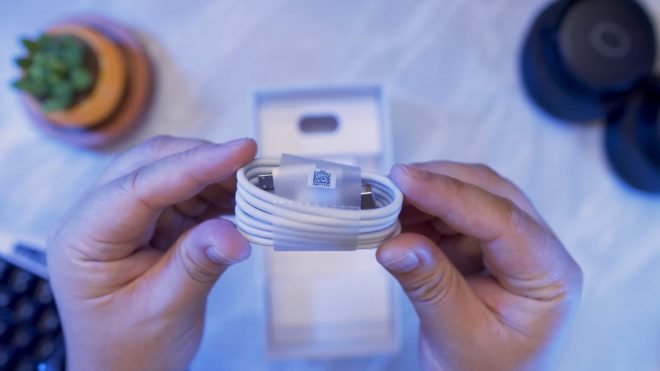 And the power brick.
By the way, this is just a review sample and what you're actually going to get when you purchase one will come with an earphone so don't worry about that.
As for the accessory box like I said, we have a sim ejector tool and inside the box we have a nice TPU protective case which is awesome.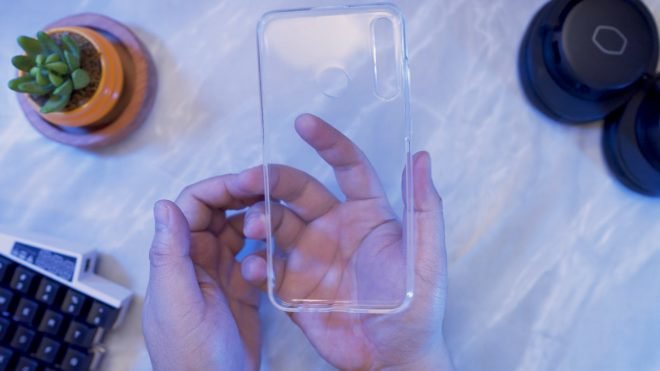 FULL REVIEW
Design, Construction and Parts Overview


Alright so let's take a tour around the new Huawei Y7P.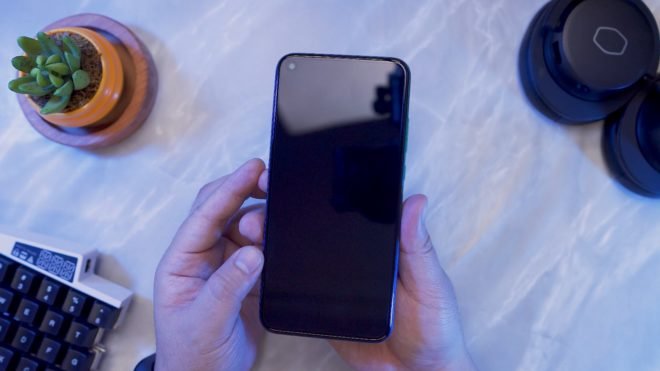 At first look and touch it feels lightweight at only around 180g and though mostly made of polycarbonate plastic, it feels solid enough and certainly doesn't look cheap at all. 
At the back, we have the so-called 2.5D design that allows some sort of light refraction that's actually quite trippy and makes the phone more interesting than usual.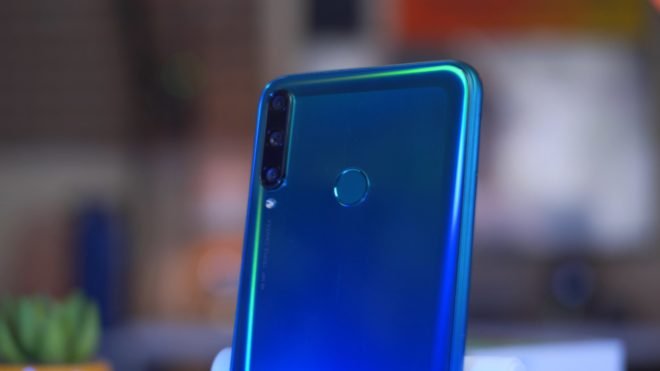 It has this combination of blue and teal colors that Huawei calls Aurora blue with nano texture technology, so as you can see, there is a quite substantial border around the edges that responds to light reflections that look really good especially the fact that it is just made of plastic.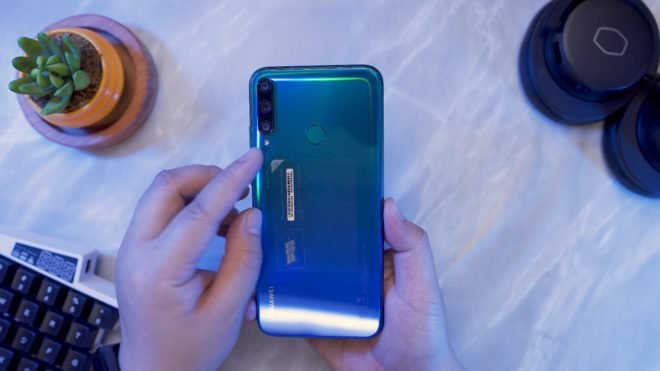 In front, we have the 6.39″ display that Huawei calls punch full view, we'll take a look at it shortly but as the name says, it does have a punch-hole design for the selfie camera.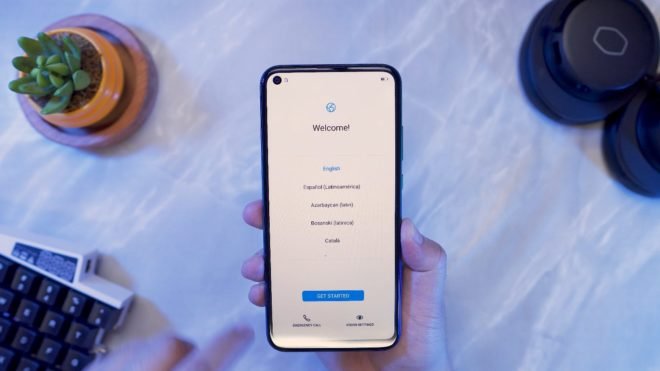 The bezels around the phone don't look that thick as well which is nice and the overall look at the front is pretty decent with a very subtle earpiece.
At the back, we have the triple camera setup that we're going to test properly later, a small flash, a fingerprint reader at the top center, a Huawei logo at the lower-left corner and some certifications and other details right across it.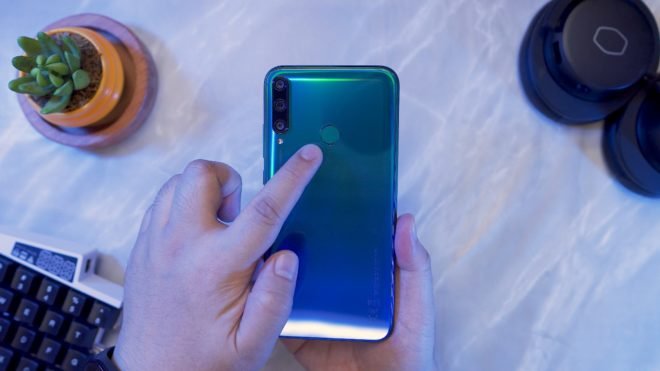 Now, looking around the phone, at the bottom we have the single downward-firing speaker, a rather dated micro USB port, the main microphone, and a 3.5mm headphone jack.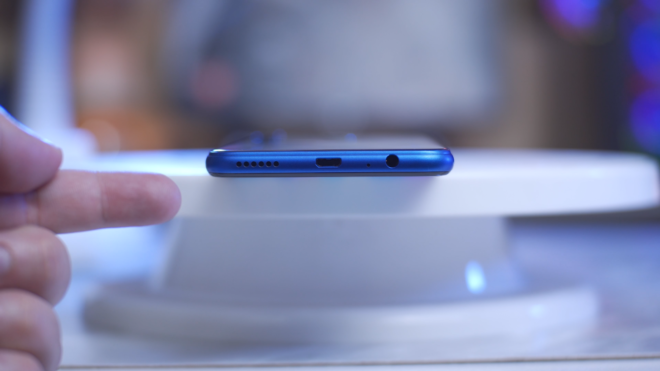 And on the opposite side, we just have the secondary microphone.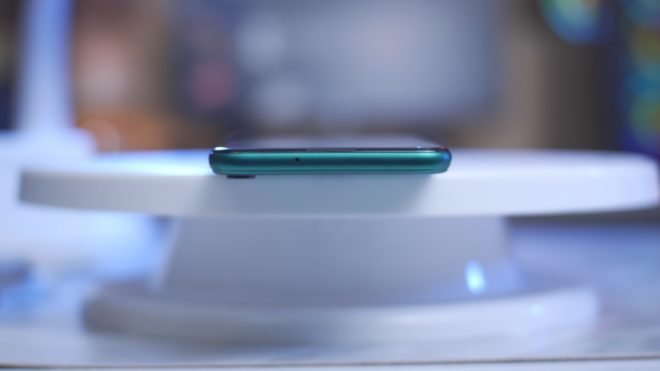 On the left side, we have the volume rocker as well as the power button.
And then on the other side, we have the dual sim tray with an option for external microSD card up to 512GB.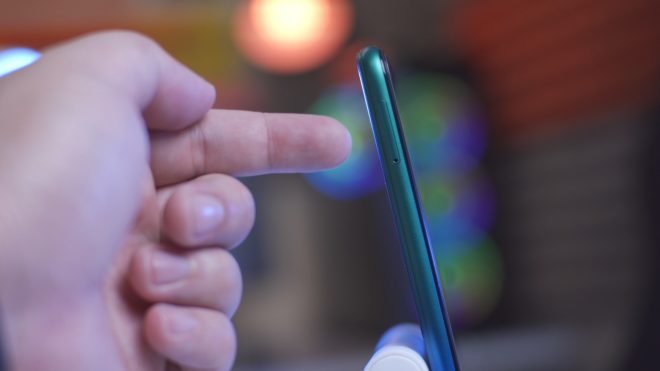 Overall, in terms of design and construction, it is pretty decent and certainly an eye candy but unfortunately, like most smartphones nowadays regardless if its made of plastic or glass it is a fingerprint magnet,
That's why it is nice to use a protective case like this or some fancy aftermarket cases.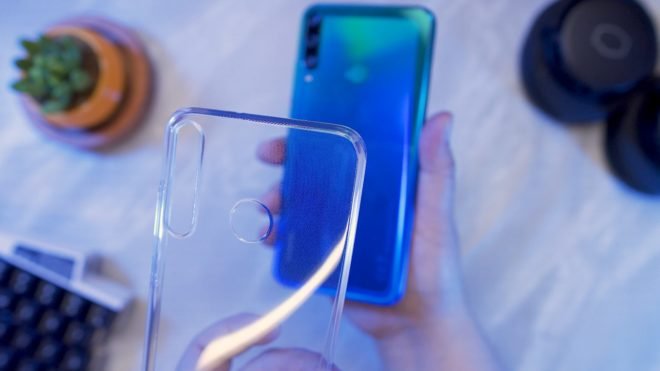 Key Specifications


Now, before we proceed, I'll pop the complete specifications so that you can check it out. But what's important here is that it features a 6.39″ HD+ display and is powered by Huawei's own Kirin 710F octa-core processor with a Mali G51-MP4 GPU.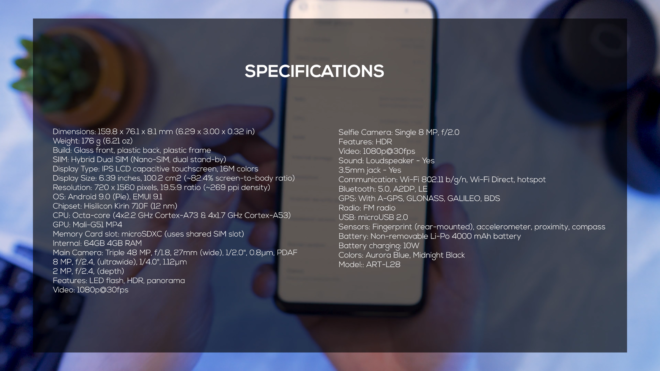 It also has a decent 4GB ram and 64GB of internal storage. Camera-wise it boasts a triple camera setup at the back with 48MP main, 8mp ultrawide, and a 2mp depth sensor, as for selfies we have an 8mp camera in front. It also packs a decent amount of juice with 4000mAh of battery. All these capable specs are running the EMUI 9.1 based on Android 9 also known as Android PIE.
Alright guys, with all the technical specifications out of the way, let's talk about the features and performance of the Huawei Y7P.
Key Features


Punch Full View Display


Let's start with the display, which is one of the most important aspects of a smartphone because that is what you're looking at 99% of the time.
Although it only has an HD+ display which is basically 1560x720p, the display of the Huawei Y7P is actually pretty decent, the colors are vibrant,
Sharpness is substantial with a good amount of contrast and with an IPS panel, viewing angle and color reproduction is also pretty good.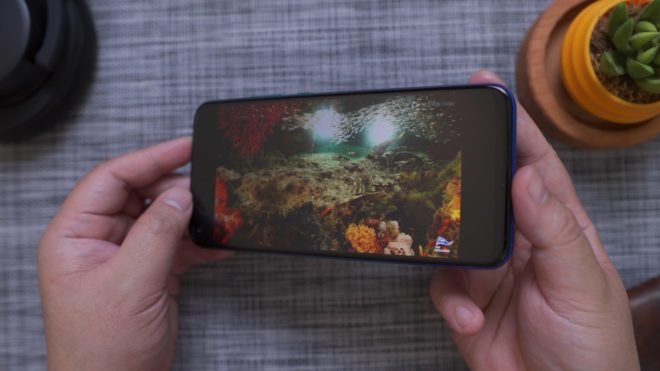 It can get bright at maximum settings and certainly usable outdoors in ideal conditions. I actually like the fact that Huawei opted for a punch-hole design with this one because I prefer this over the waterdrop camera design, it is less annoying and less obtrusive and most of the time it is covered by my left hand when watching videos, playing games and everything that I do on the landscape orientation.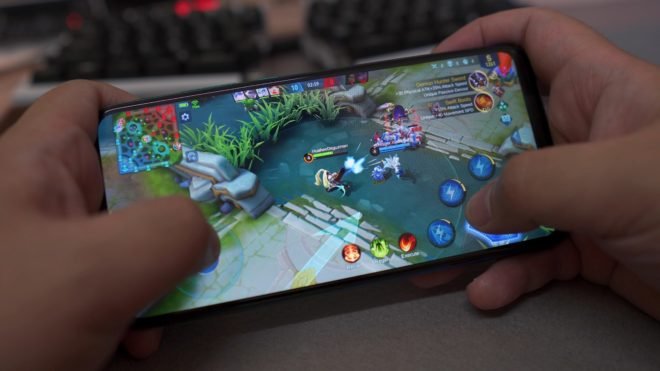 Single Downward firing speakers


Moving on in terms of audio, I'd say the single downward-firing speaker is decent but nothing to write home about, the sound is a little bit muffled and volume levels are quite weak even at maximum setting. Low-end is lacking but at least vocals, mid-range, and highs are pretty decent.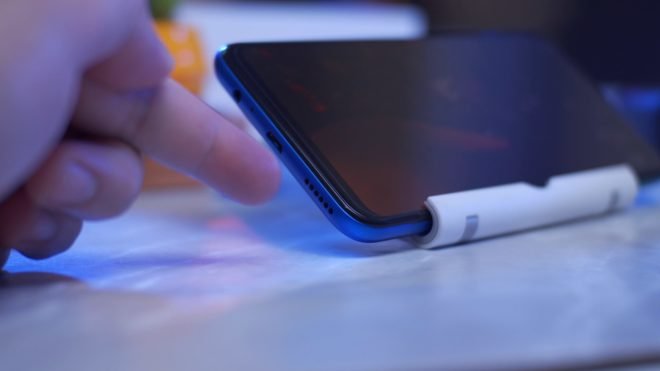 Now, before we move on to a more technical part of this review, let's take a quick look at the user interface and apps of the Huawei Y7P
User Interface and Useful Apps


The Huawei Y7P is running on EMUI 9.1 based on Android 9 which obviously not the latest but still quite reliable. 
And with decent specs the overall feel of the user interface is actually smooth, scrolling, browsing, opening apps are quite snappy without much hiccup.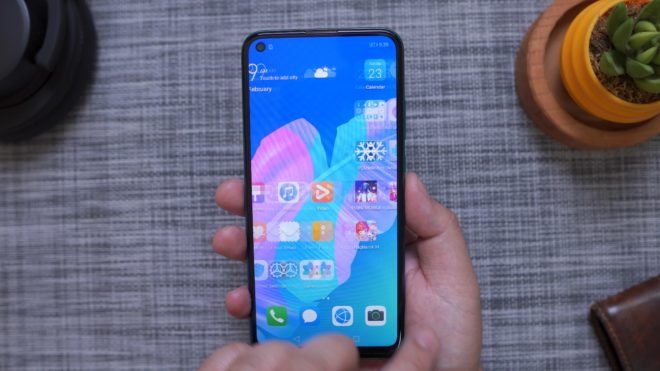 In terms of my first experience with EMUI, it's not that bad, it's not as bloated as I was expecting it to be and it actually has some useful preinstalled apps especially for the first time Huawei and EMUI users.
For example, we have the support app which basically gives you a ton of information when it comes to troubleshooting your device, looking for service centers, repair progress, and all that useful tips. And I think this is actually my first time to encounter such an elaborate app when it comes to customer support, not entirely sure though on how Huawei handle's aftermarket service; as like I said, this is my first try at a Huawei device. But this is a very promising app, to begin with.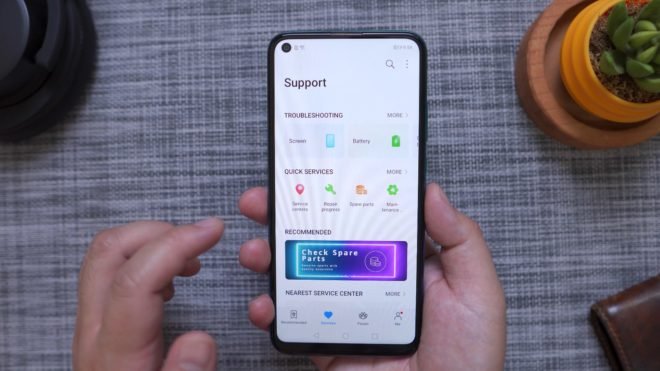 Not only that, we also have here the Tips app which now provides you with everything you need to know about the different features of the device with virtual guides as you can see here,
In my opinion, this is useful for again, first-time Huawei users like myself, not necessary for power users but still a very well appreciated feature.
Aside from that we also have here the music app, which also has built-in music streaming library to go along with your local files which I think again is not necessary but is a nice feature to have if you just want to listen to any random music depending on your mood.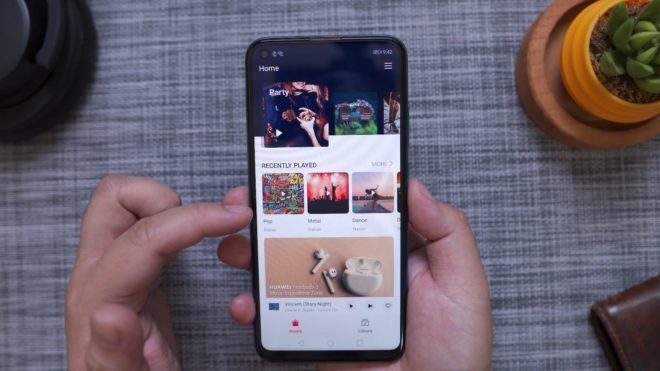 And of course, why not do that as well with the video app, it also has a built-in video streaming service aside from being able to view your local files.
We also have here the health app, which is quite useful for fitness junkies out there, especially if you have a compatible Huawei device like smartwatches, smart band, and whatnot, right now I am actually using a smart band from another brand but I'm curious how well this app works when partnered with Huawei's smart devices especially that you already have this app preinstalled.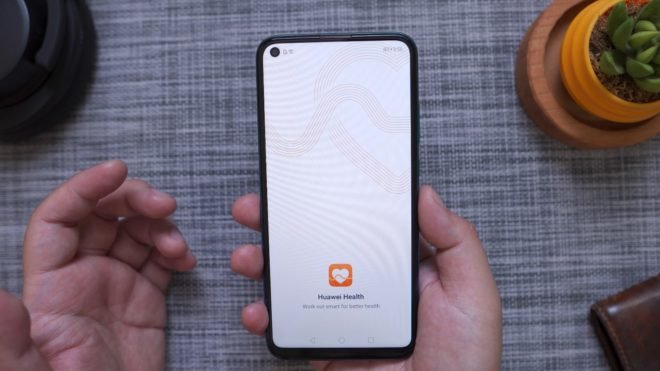 Huawei App Gallery


Speaking of apps, we all know that Huawei is now using their own app gallery and they are continuously improving it and populating it with more apps.
So as you can see here, we have featured apps, we have different categories, and we have top-ranking apps.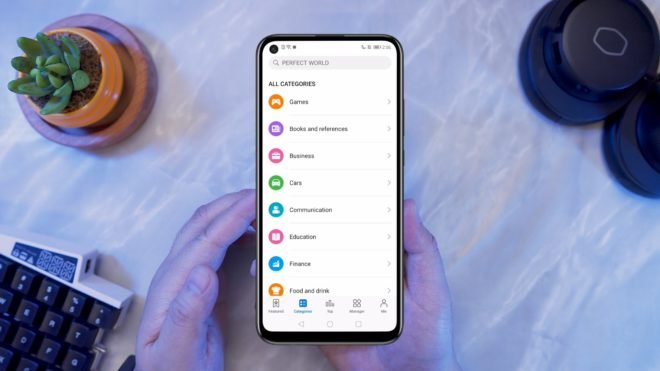 And aside from that they also have this kind of reward feature that provides users with different incentives for using different apps from featured developers.
Like I said they are still improving this and just in case you're looking for a certain app that isn't available yet, you have this wish list feature wherein you can actually request particular apps to be added to the Huawei app gallery.
Alright guys, let's move on to a more in-depth analysis of the other vital key features of the Huawei Y7P.
Security Features


In terms of security, the Huawei Y7P features a fingerprint sensor at the back,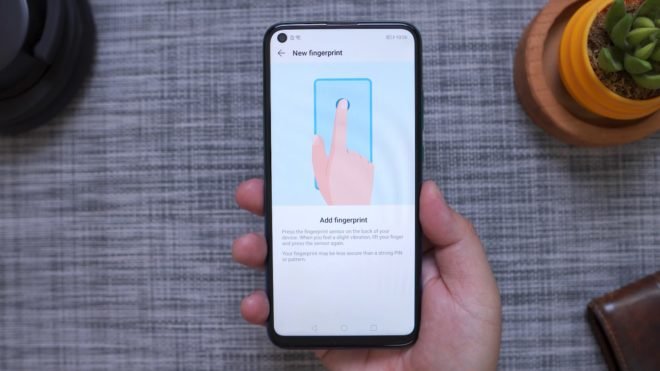 And as per my testing, it is not the fastest but still more reliable than most in-display fingerprint sensors out there.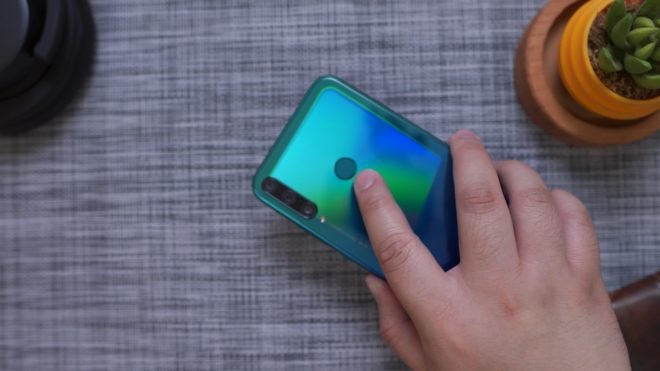 Aside from that it also features a face unlock method, but personally, at this point in this technology, I'd rather use the fingerprint sensor. But face unlock might come in handy in certain situations so it is still a nice feature to have.
Performance and Benchmarks


Now, digging further to the performance side of things, the Huawei Y7P with a Kirin 710F processor partnered with a Mali G51-MP4 GPU and with a substantial 4GB of RAM is certainly capable of light multitasking and gaming. With that said, here are some benchmarks for you guys.
Antutu
Geekbench
Androbench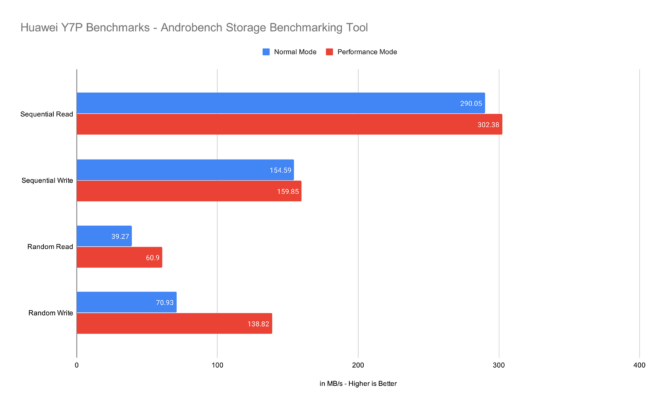 3D Mark Slingshot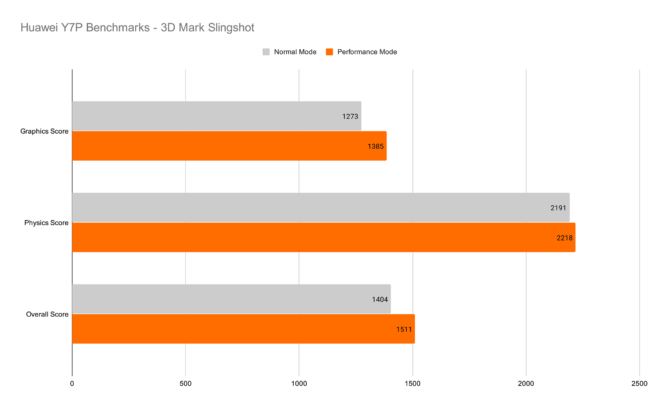 A1 SD Bench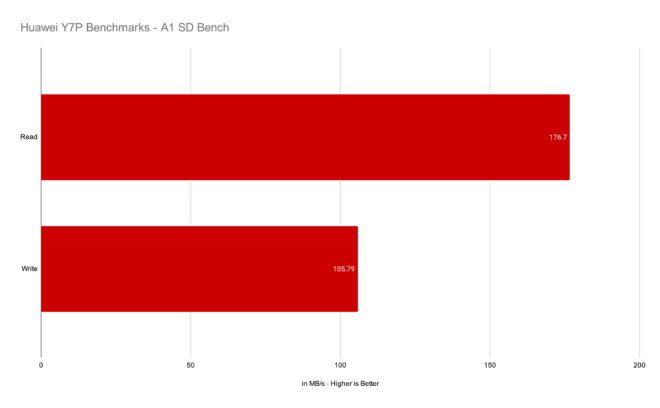 PC Mark Work 2.0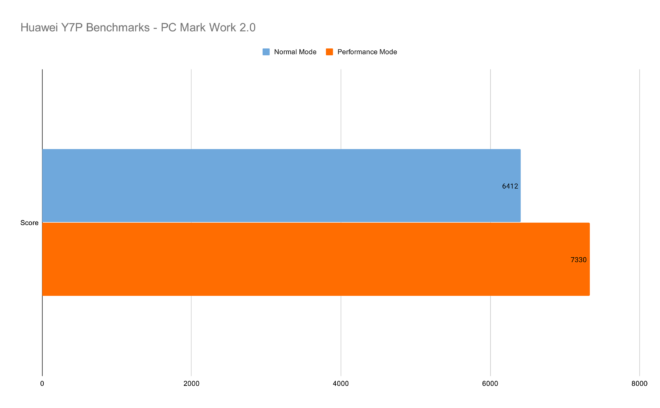 PC Mark Work 2.0 Battery Life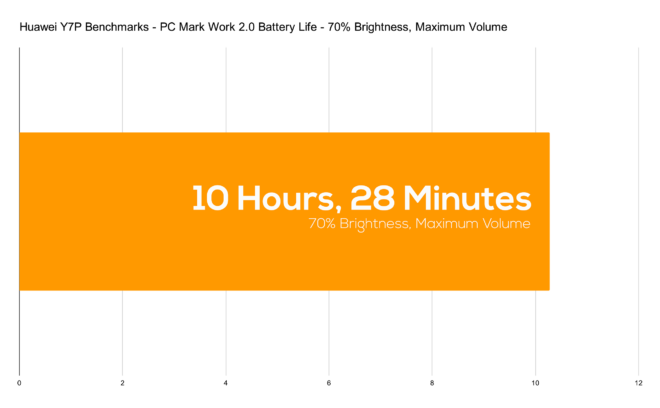 Gaming Performance


As for gaming, for the most part, the Huawei Y7P performed decently well, the gameplay is smooth on almost all the games that I tested including graphics-intensive games such as Asphalt 9,
PUBG mobile
And the lighter Mobile Legends,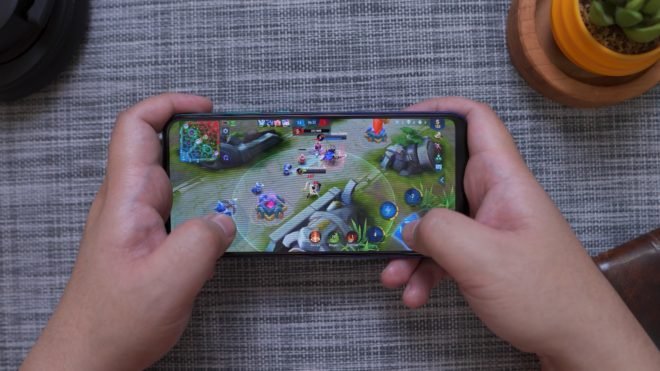 Playing casual games like Subway Surfer
And Worms Zone was a breeze.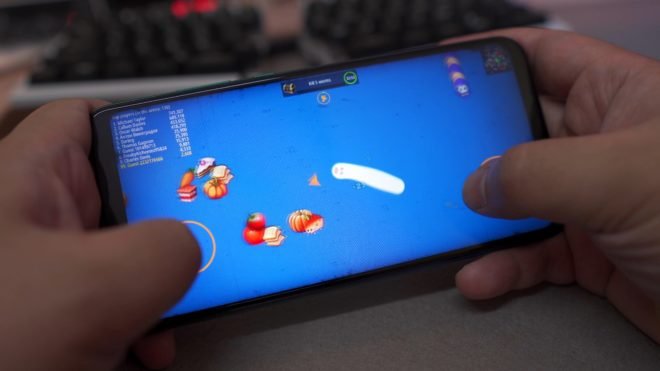 The only game that I encountered some slight stuttering is, of course, PUBG mobile, but turning the graphics settings to smooth and low I was able to play a whole game without any issue.
This is actually my first time playing PUBG mobile and being able to finish the game with a chicken dinner although for sure with easy opponents is quite satisfying. Interestingly, this is also my first time playing Mobile Legends and I'd say it is actually pretty fun. I'm more like a PC gamer than a mobile gamer but yeah, the Huawei Y7P is certainly capable.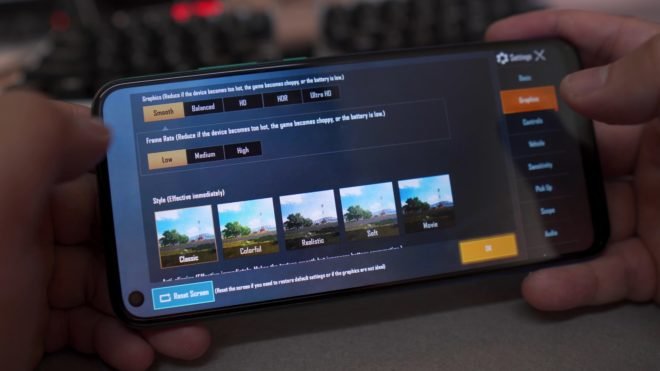 Camera Quality


Alright guys, before we end this review, of course, we need to discuss about the triple camera setup with 48 MP that Huawei is boasting about.
In front, we have an 8 MP selfie camera in a punch-hole design,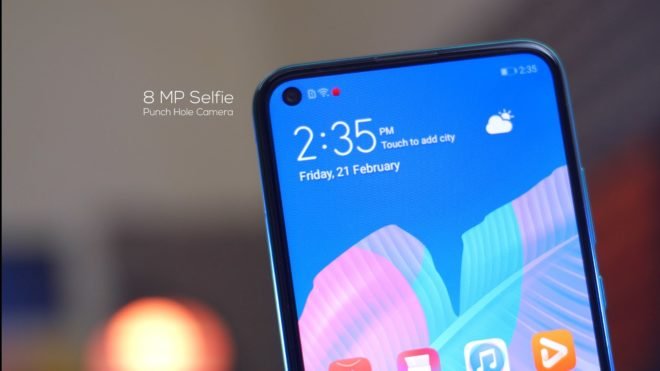 And then at the back, we have the 48 MP main camera, an 8 MP ultrawide camera and the 2 MP depth sensor for that bokehlicious background effect.
The Huawei Y7P's camera app has this aperture setting wherein you can manually adjust the aperture, but since there is no mechanical aperture on this device, this is done on a software level. There's definitely some differences among these images but this is nowhere near reality especially if you take a look at f16, there should be more things in focus in the background, but I won't get too critical on that and it is still quite interesting to test.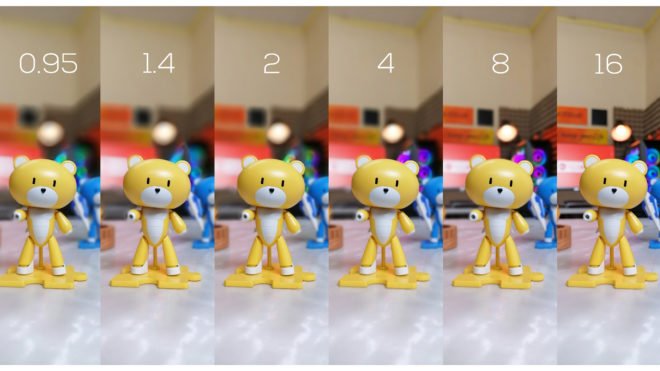 Next is night mode indoors, and I gotta be honest, the night mode is actually quite useful, like on this test, there's no other light source other than my PC and my monitor and the night mode was able to decently show the subject (rightmost image).
The next comparison is between normal 18mp photo mode and the 48mp mode.
To be honest, at first look, I can not seem to distinguish any significant difference between the two unless you start pixel peeping and zooming on the images then you will notice that the 48mp other than having a larger resolution also has a bit more sharpness and detail to it.
But take note that some certain camera modes only work in 18mp. So there's that.
Next is portrait mode with different bokeh effects. Honestly, it's quite hit or miss and the most reliable one is the Portrait circle mode, it has the least amount of mistake when it comes to edge detection.
The overall bokeh effects vary greatly depending on the amount of contrast you have with your background.
And now here are the rest of the indoor test shots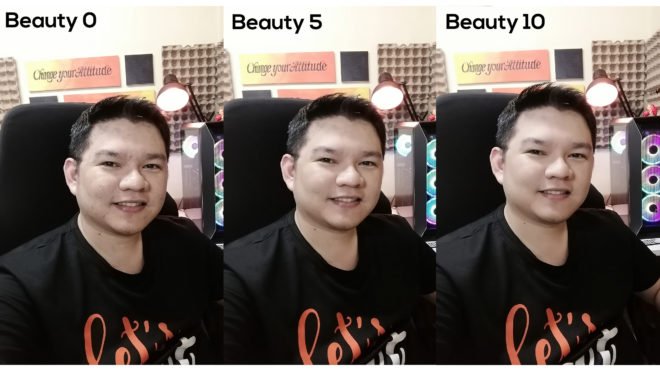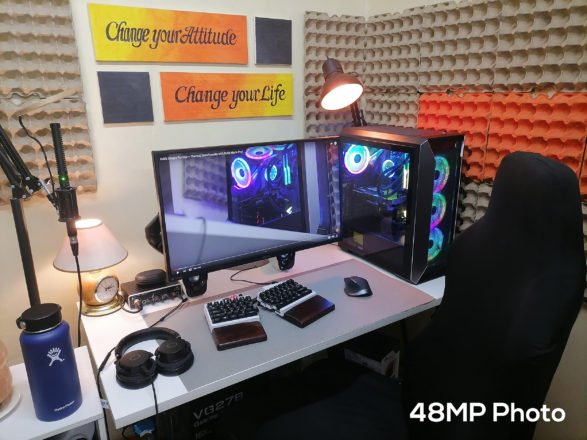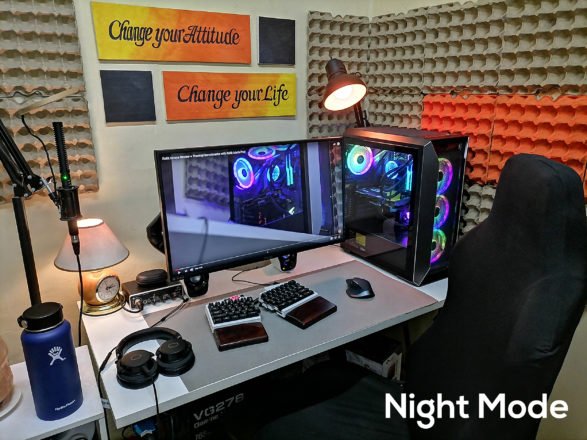 Light Painting Mode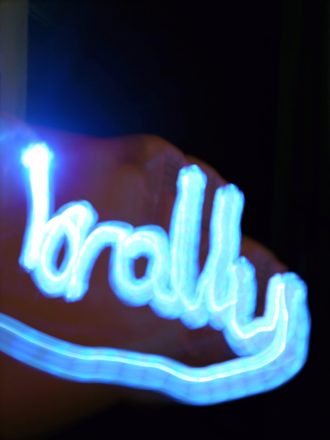 Overall, when it comes to indoor or low light image quality, I'd say the images are ok and usable but where these smartphone cameras shine the most is when you put an ample amount of light on the sensor, so let's move on the outdoors and daylight shots
As you can see, like I said, if you use these tiny cameras and sensors with a good amount of light, you will certainly get decently looking images.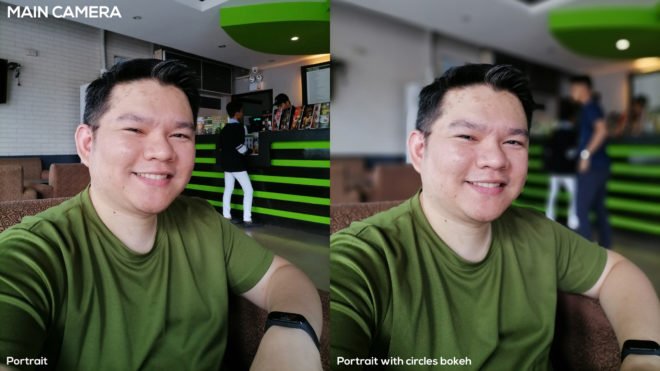 However, I'm quite disappointed with the HDR mode as I don't really see any significant difference compared to the normal photo mode. Ideally, it should be able to balance out the shadows and highlights but it wasn't the case here.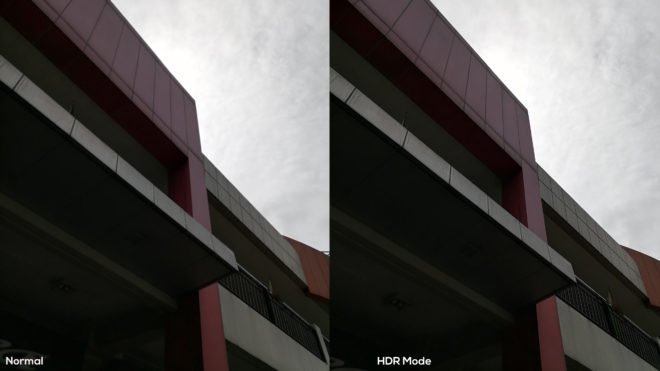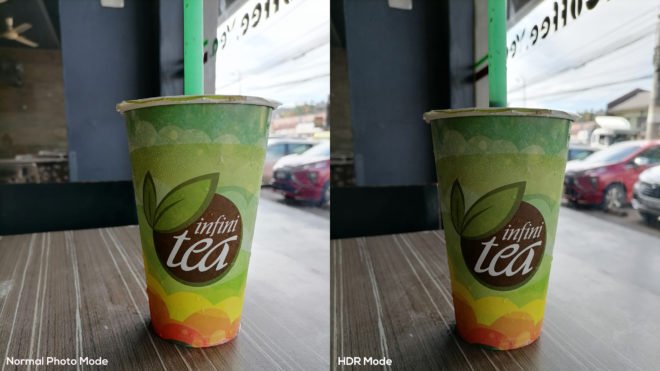 The ultrawide lens is useful, however, the contrast and sharpness are significantly reduced and of course, you'll get a slightly distorted image which is normal. 2x zoom is also decent but you'll lose some of the sharpness on the edges.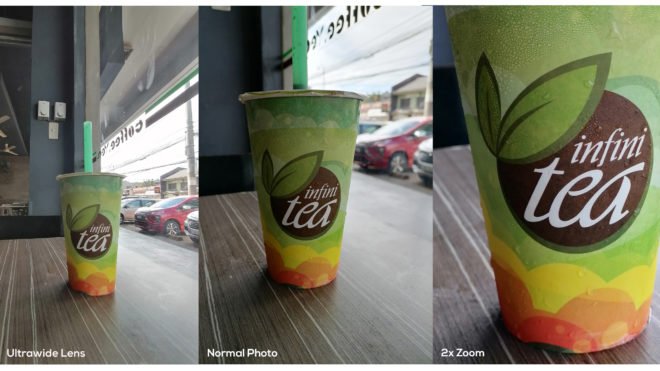 Now, here's the rest of the outdoor test shots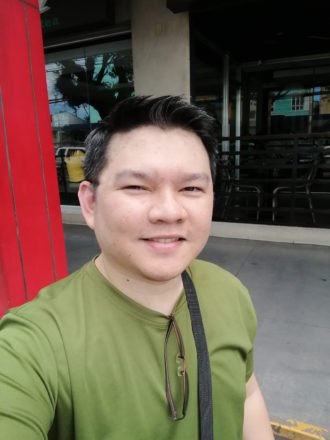 Low-light Image Quality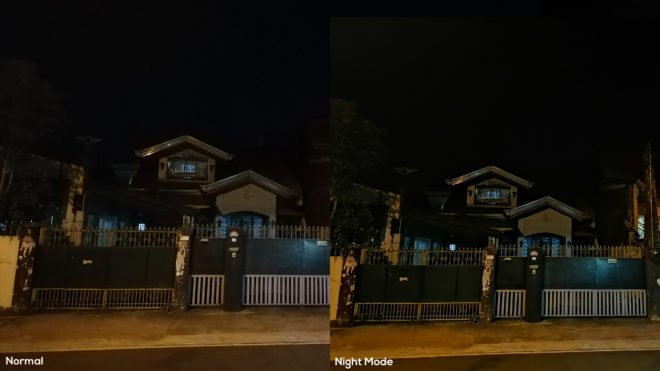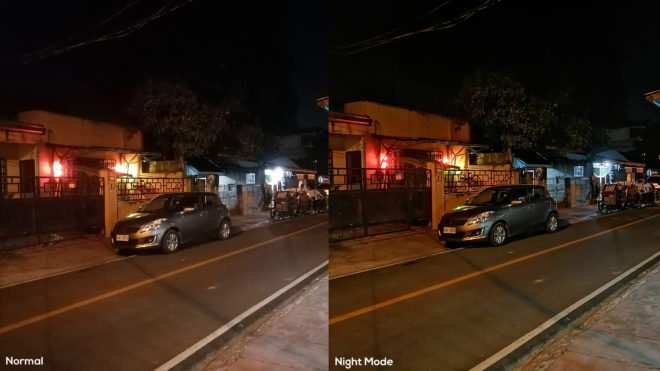 VERDICT


To conclude, the Huawei Y7p certainly has decent specs for its price, the design and construction is really beautiful especially with this aurora blue variant, it also has useful preinstalled apps that is quite handy for first time huawei users and features their own Huawei mobile services and app gallery that is continuously being improved. Performance wise, with decent specs for its price, it is relatively smooth for browsing the user interface, gaming and overall media consumption. The triple camera setup is also capable in good lighting conditions but suffers a bit on low-light environment and lastly, speaker quality could have been better but at least they retain the 3.5mm jack.
Huawei Y7P Review – 48MP Triple AI Camera On a Budget!
Thanks to
Huawei
for making this review possible, you can get this smartphone from their partner stores, link below.
If you like this one, please consider subscribing to my channel by hitting the button below. Have a great day!

SHARE THIS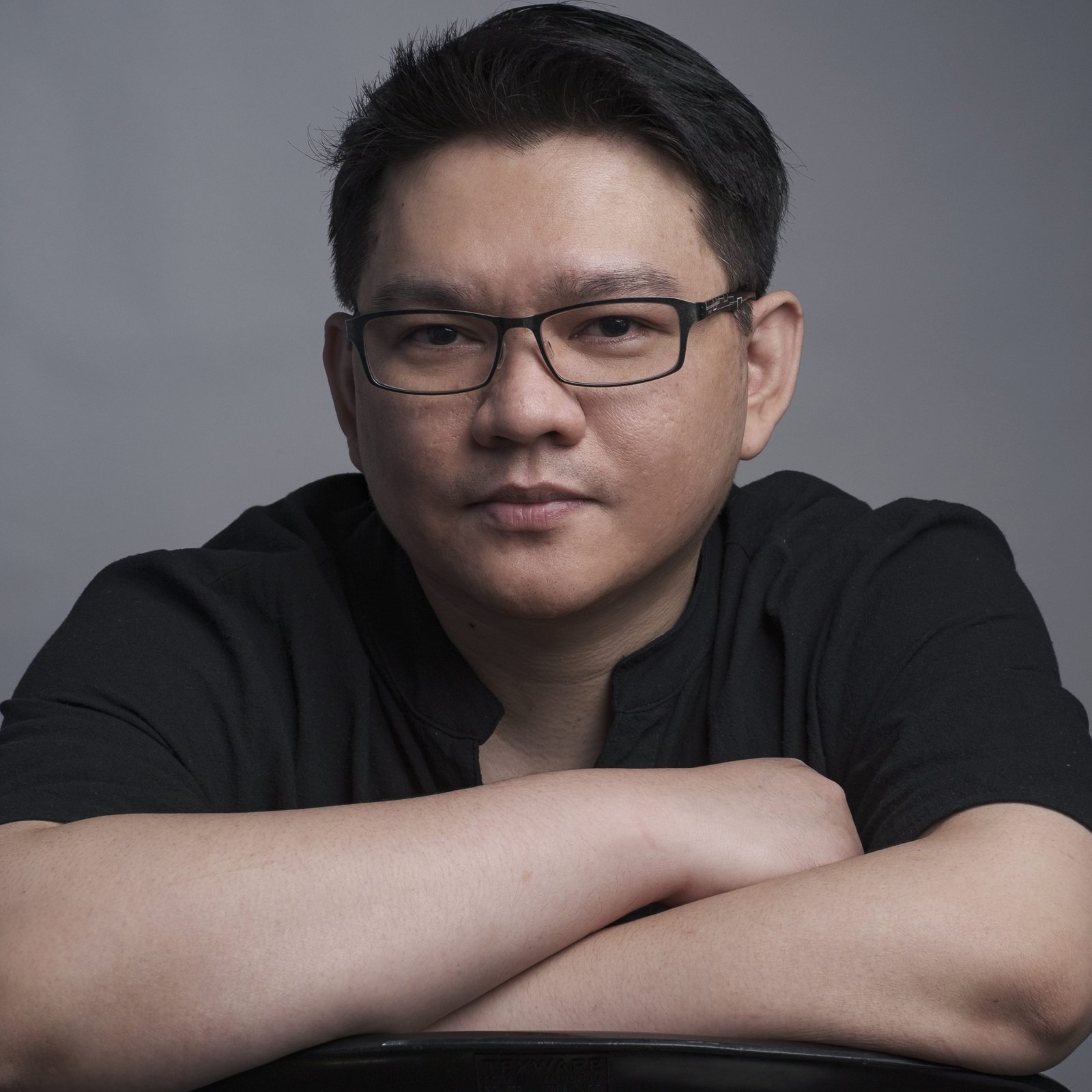 The Broll who always got your back online!