I feel like I'm repeating myself when I say that realme isn't done releasing more affordable smartphones in the Philippine market. It seems like every month they have something new to offer, may it be towards the midrange market or the budget category, they pretty much dominated the local scene especially given the fact that they are now one of the top smartphone brands in the Philippines. 
Now, a lot of realme fans have been waiting if the narzo 20 will come into the Philippine shore, and now it's here. Today, we're going to do an unboxing and review of the quite interesting realme narzo 20. A smartphone that packs a mix of features and specifications that are geared towards productivity, endurance, and overall reliable digital assistant.
MY EARLY BREAKDOWN


Pros: Massive 6000mAh battery, Fingerprint resistant finish, Capable hardware, Overall good performer for its price
Cons: Oversharpened display causing artifacts or jagged edges
SPECIFICATIONS


Colors:
– Silver Sword
– Blue Blade

Size & Weight
– 164.5mm*75.9mm*9.8mm
– 208g

Processor:
– MediaTek Helio G85
– 12nm Production Process
– 2.0Ghz

Storage & RAM
– Storage expandable up to 256GB
– RAM: 4GB LPDDR4x
– ROM: 64GB
Display
– Size: 6.5 inches
– Screen Ratio: 88.7%
– Resolution: HD+ 720*1600
Charging & Battery
– 18W Fast Charge
– 6000mAh(typ)
Camera
– Primary:48MP Rear Camera
HDR, Chroma Boost, Slo-mo
f/1.8, 6P Lens

– 8MP Ultra wide-angle Lens
FOV 119°, f/2.3
– 2MP Macro lens
f/2.4
AI Front Camera
– 8MP 
5P Lens
AI Beauty 
HDR, Panoramic View, Timelapse
Cellular & Wireless
– 3-Card Slot (2 SIM Slot + 1 MicroSD Slot)
– Wireless network
– 2.4/5 GHz
– Bluetooth 5.0
Sensors
– GPS/Beidou/GLONASS
– Magnetic Induction Sensor
– Light Sensor
– Proximity Sensor
– Accelerometer Sensor
– Fingerprint
Operating System
– realme UI based on Android 10
WHAT'S IN THE PACKAGE


To no surprise, the packaging for the narzo 20 is the typical yellow box with some branding around it and the model name in front. 
However, it is noticeably thicker than usual.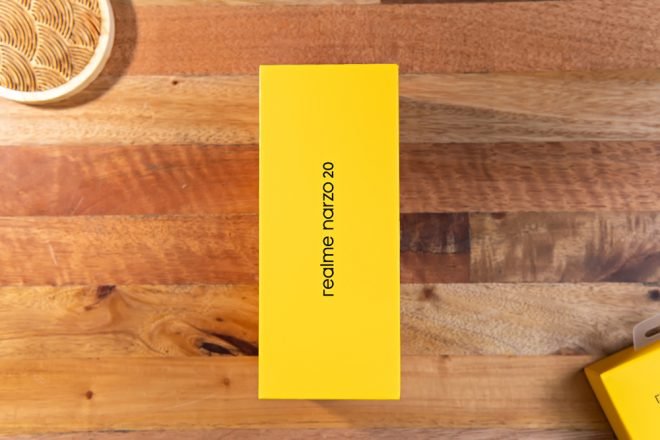 At the back of the box, we have the usual key features and the variant-specific details. So what we have here is the Silver Sword variant with 4GB of RAM and 64GB of ROM. Plenty of memory and storage for its price.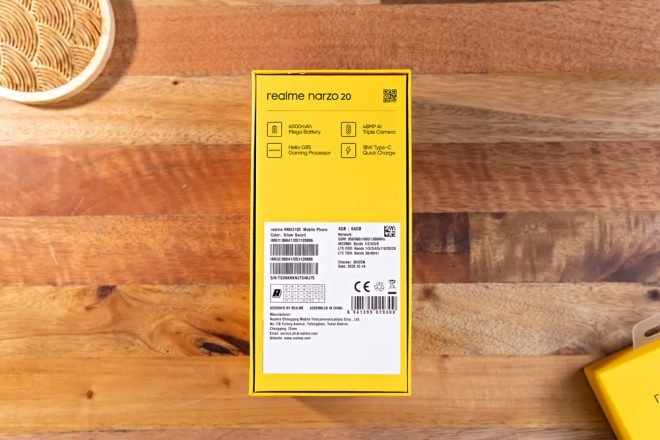 Opening the slide up type packaging reveals the realme narzo 20 itself nicely protected by soft plastic protection.
Removing it out of the box reveals the usual small accessory box that houses a couple of paperwork.
We also have here the SIM ejector pin but unfortunately, unlike most realme smartphones, we don't have a free jelly case for this one.
Inside the box, we also have the 18W power brick and the USB Type C charging cable.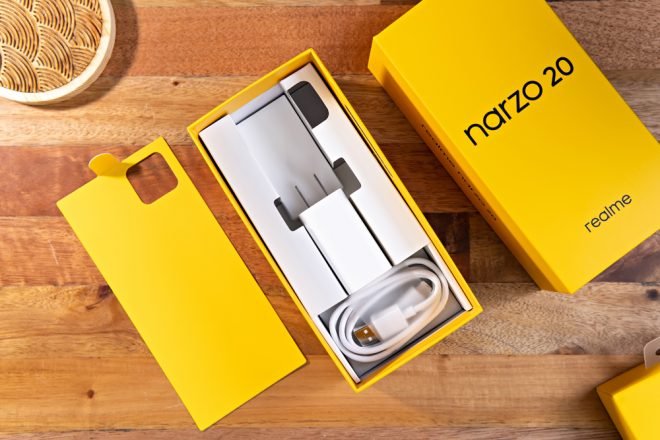 By the thickness of the box, I was expecting more, like a fee earphone or whatnot but we don't have anything else here inside the box.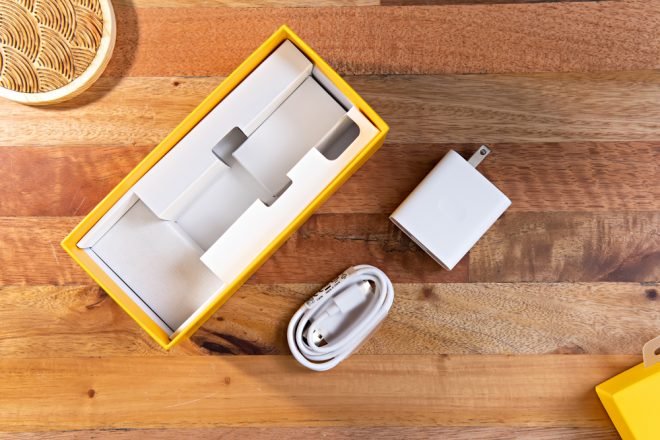 FULL REVIEW
Design, Construction, and Parts Overview


At first look and touch, the realme narzo 20 feels noticeably wider and thicker than most smartphones that I've held before. But this isn't a surprise given the quite hefty battery it packs inside, more on that later.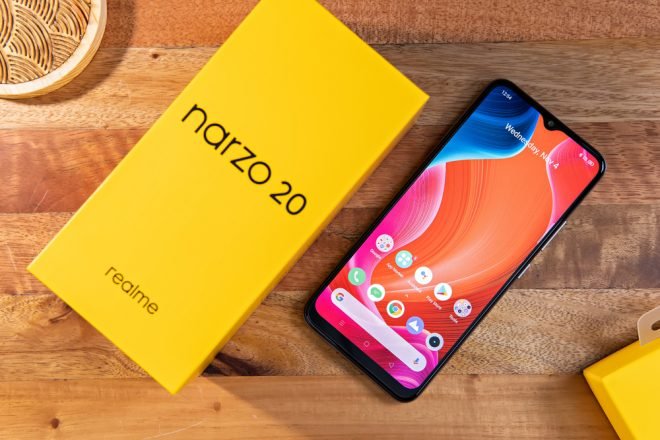 Display and Speaker


Here in front, we have the 6.5″ HD+ 720×1600 resolution display with around 88.7% screen to body ratio and pixels per inch density of about 270. The display can also reach up to 560 nits of brightness which is substantially enough even for outdoor use.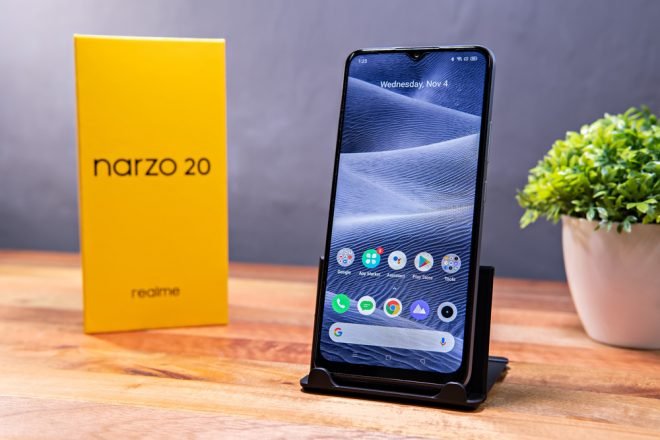 The quality of the display is fairly decent for its price, albeit too oversharpened causing artifacts or jagged edges especially on videos. This is usually the case as per my experience when it comes to budget smartphones with only HD+ resolution. Often than not, the display is over-sharpened to compensate for the low pixel count.
Other than that, it has good colors, viewing angles, contrast levels, and higher brightness levels than most smartphones at this price range.
The speaker on the other hand is pretty good, it can get quite loud without much distortion but like most budget smartphones, the low end is almost non-existent.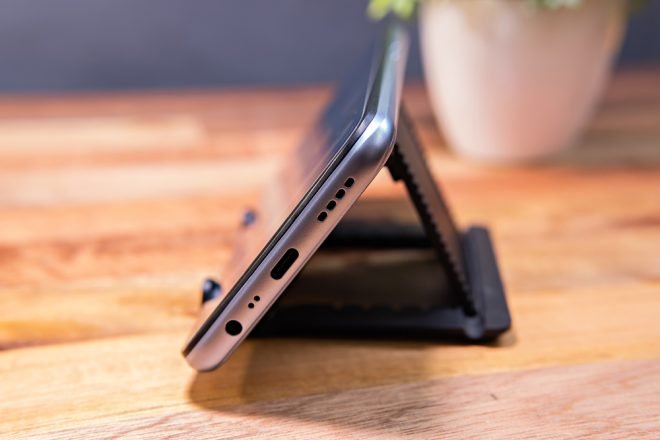 Now, before we move around the narzo 20, here in front, we also have a cutout on the top center to make way for the 8MP selfie camera and we also have a subtle earpiece above it. And as usual, the narzo 20 also comes with a pre-applied screen protector.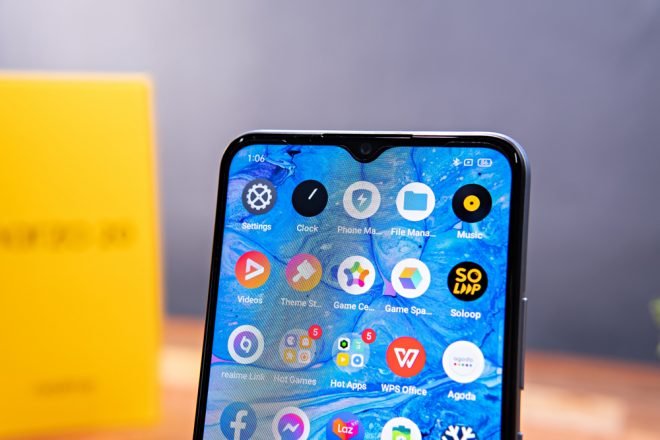 Input and Output ports


Flipping the phone on the top side, we don't have anything here. 
And flipping it on the other side, we have the 3.5mm headphone jack, the microphone, the USB Type C port, and the downward-firing speaker.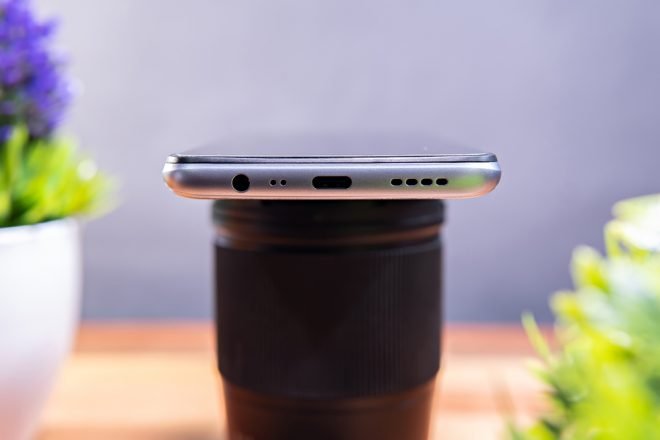 Looking at the left side, we have the SIM card tray that supports Dual nano-SIM cards and a microSD card.
And looking at the other side, we have the volume rocker and the power button nicely positioned on the same side allowing you to trigger all of them using just your thumb. With this design, you can also lay your phone sideways without accidentally activating any button.
V for Victory Design


Turning it all over at the back, we have this nice textured finish with this sort of V-shaped pattern and is relatively fingerprint-resistant. Even with a sweaty hand, you'll barely see the fingerprints, and it's pretty easy to wipe out too.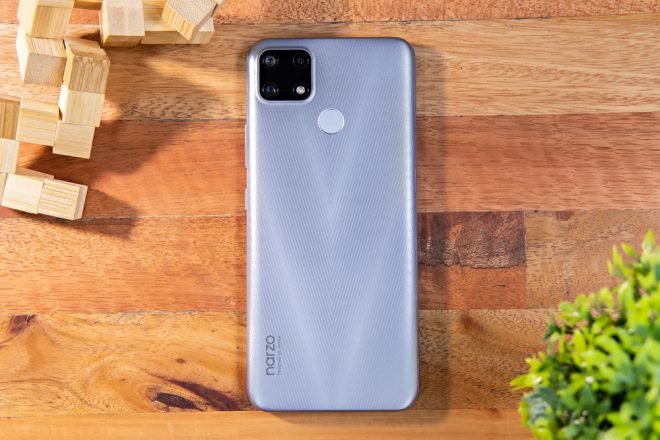 However, In return, in my honest opinion, it's not quite premium in both looks and feels when we compare it to something like with a glossy glass back or something similar in that nature. 
But still, the design is pretty unique and interesting, not to mention, sleek and clean as well especially for this Silver Sword variant. 
Triple Camera Setup

Here at the back, we also have the triple camera setup that features a 48MP Rear Camera, 8MP Ultra wide-angle Lens, and a 2MP Macro lens. Of course, we have a small flash to go along with that.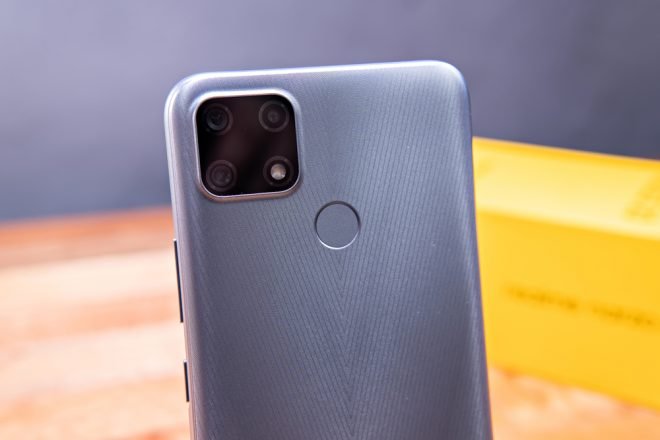 Here are some sample photos that were taken using the triple camera setup as well as the 8MP selfie camera.
Now, full disclosure, the following images were shot in a not so ideal scenario given the weather condition we have here in the Philippines at the time of this review, not to mention the current ongoing pandemic that prevents me from going further outside. Nevertheless, this is a good test for the capability of the camera of the realme narzo 20.
Ultra-wide, 1X, 2X, and 5X


As you can see, in a not so ideal environment where it is overcast, the images are noticeably noisy due to the low-light scenario. This was shot around 3 in the afternoon. The best output I think here is from the 2X.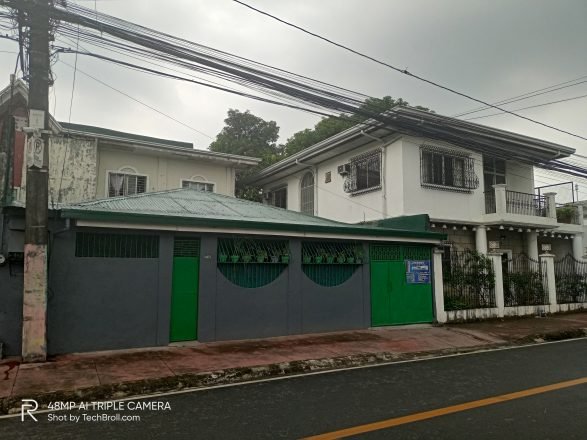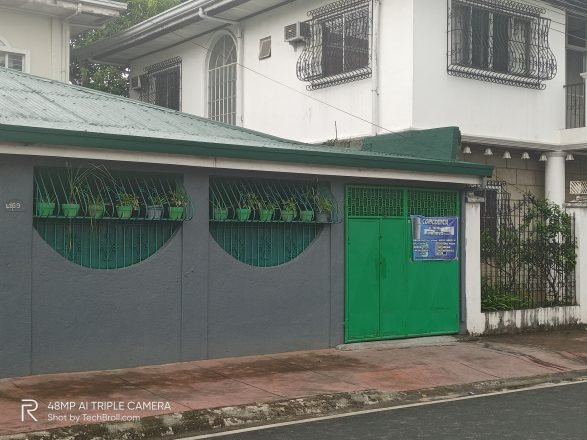 On the other hand, when there is a sufficient amount of natural light, the camera on the narzo 20 can definitely produce decent quality images as you can see here.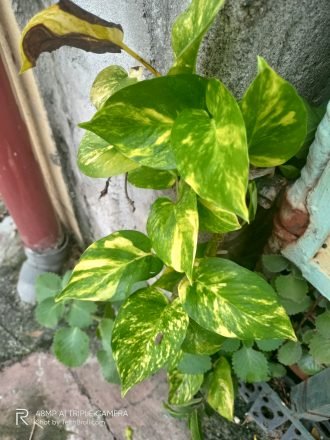 Selfie Camera


The 8MP selfie camera is surprisingly decent for both the normal photo mode and the portrait mode.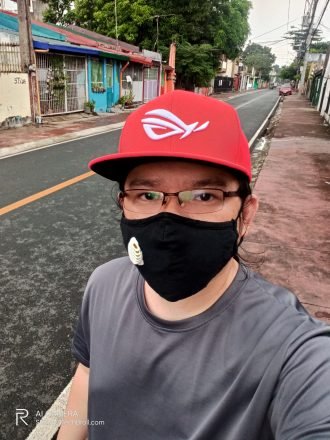 However, the bokeh effect or background separation doesn't seem to take effect even if I set it to 100. It doesn't blur the background at all but it does increase the exposure a bit.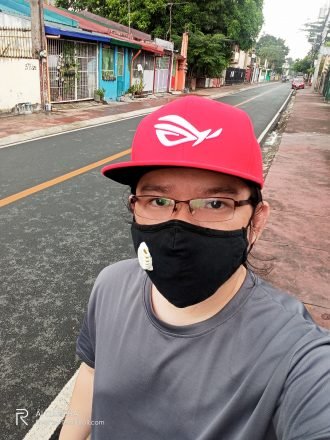 Nevertheless, the quality of the 8MP camera is definitely better than I expected.
Other Sample Photos
Fingerprint Sensor


Lastly, here at the back, we have the fingerprint sensor in a familiar location that is natural to the touch, responsive, and accurate.
realme User Interface 


The realme narzo 20 is also rocking the realme UI version 1 based on Android 10.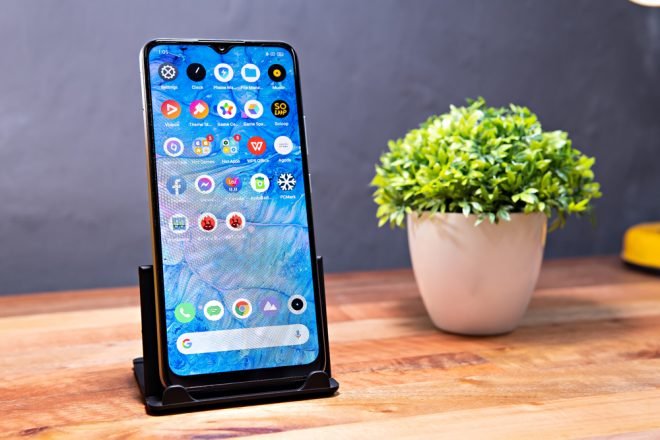 It is a relatively lightweight skin with only a few pre-installed apps and features an app drawer, app pages, and boasts its own app market aside from the Google play store. Browsing through the user interface is fairly smooth, especially the out of the box experience.
Specifications Rundown


Under the hood, the realme narzo 20 is powered by the MediaTek Helio G85 processor with a Mali-G52 GPU, 4GB of RAM, and 64GB of storage. It also packs one of the largest battery in a smartphone in its price segment with a whopping 6000mAh of battery and is backed up with an 18W quick charger.
With these specs, productivity, gaming, multitasking, and overall day to day tasks is fairly decent. Let's take a look at some benchmarks, shall we?
Performance Benchmarks


Thanks to the MediaTek Helio G85 processor, multi-tasking and general browsing through the user interface and other productivity tasks are pretty good especially for its price if you consider these scores.
Now, granted this is a budget phone, the graphics score is still pretty good and should suffice casual gaming with some tweak on the settings.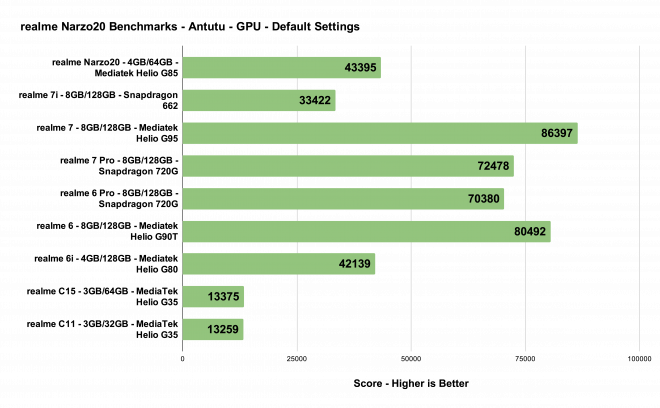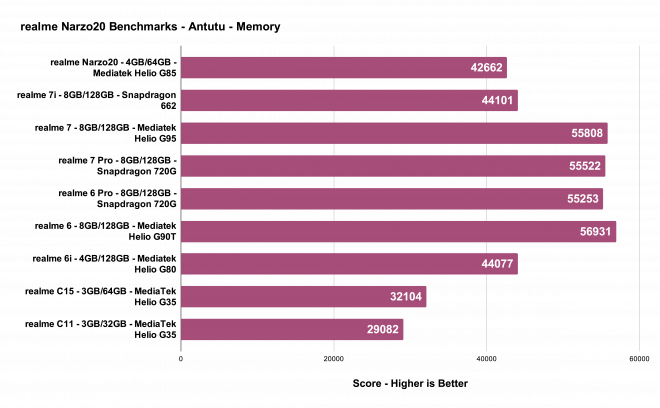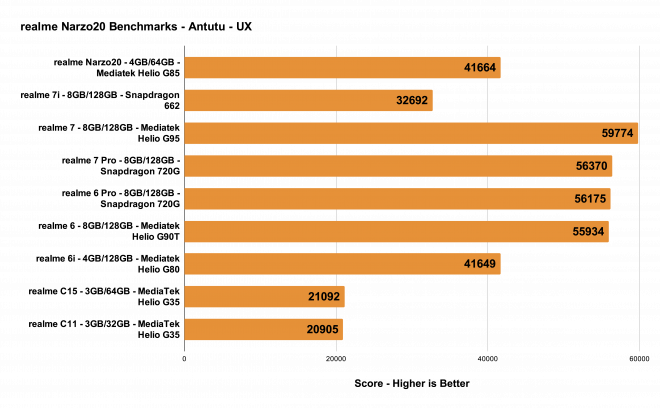 Overall, the realme narzo 20 scored over 200 thousand in Antutu benchmarks which speaks volumes about its overall capability in this price segment.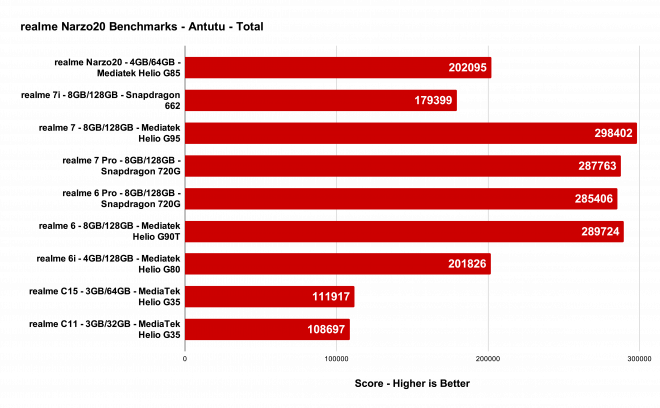 The same can be said in Geekbench for both the CPU and GPU tests.
Battery Life


In terms of battery life, this is where the realme narzo 20 shines the most at this price point. With a massive 6000mAh of battery, it lasted almost 10 hours on our usual PC Mark Work 2.0 Battery Life test with maximum brightness and maximum volume with earphones plugged in. This should allow the phone to last a day or two depending on your usage. Perfect for students and gamers alike. 
Now, with a massive battery and an 18W quick charge power brick, I was able to charge the realme narzo 20 from 10% to 100% for around 3 hours which is not bad at all considering its capacity and the fairly satisfactory charger.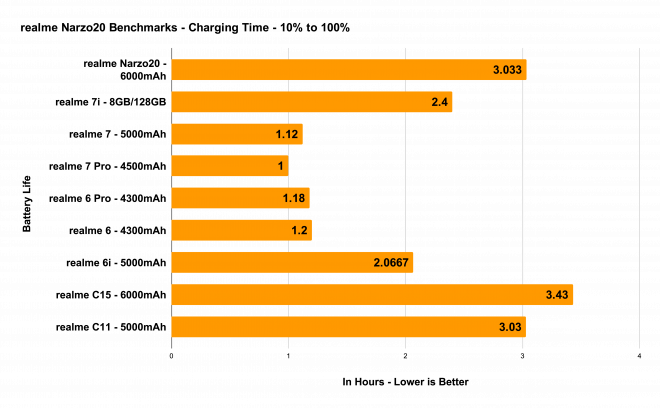 Gaming Experience


Asphalt 9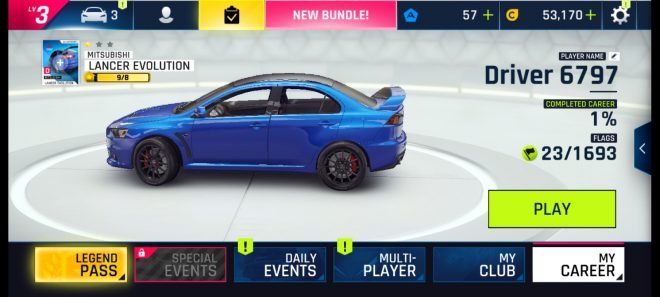 In asphalt 9 at default settings, I wasn't surprised to encounter some minor frame drops as it's such a graphics-intensive game. As per my experience, even higher-end smartphones suffer from slight stutterings in asphalt 9. It's not entirely bad though and it's still highly playable on the realme narzo 20.
Call of Duty Mobile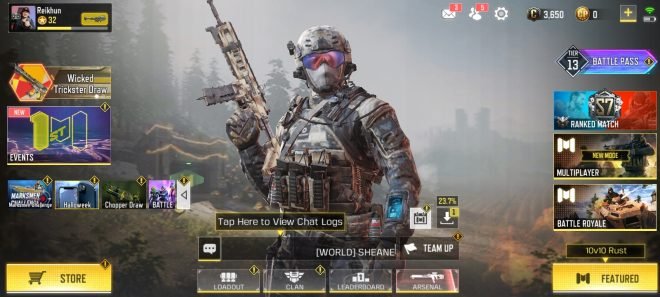 In Call of Duty mobile, out of the box, the graphics settings are set to low and in medium framerate, but even on medium graphics setting and high framerate, call of duty mobile is quite playable using the realme narzo 20. The gameplay is smooth, the touch sensitivity of the screen is on point and the overall experience is pretty decent. Though if I were to decide, I'll still put the graphics settings to low for a smoother experience especially for an FPS game like this.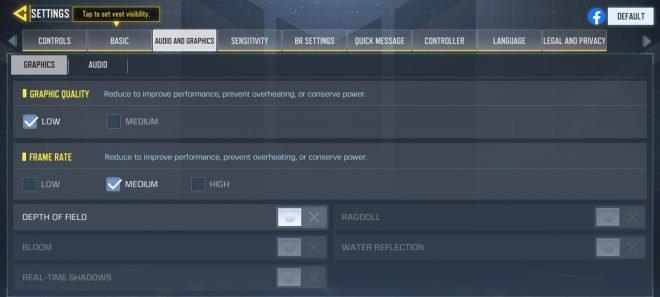 Mobile Legends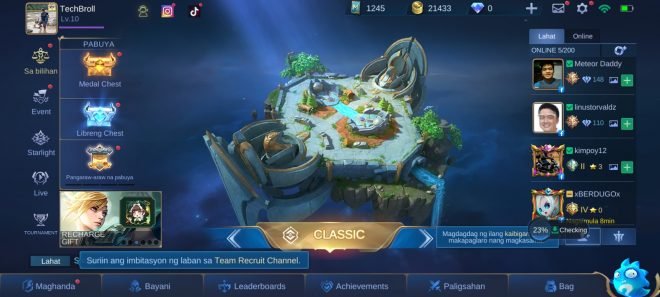 In Mobile Legends, by default, HD mode is set to On but HFR mode is set to Off, the graphics setting is also set to high. Unfortunately, at the time of this writing, the ultra graphics setting is not yet available for this device. Now, as per my experience, even with HFR mode On and graphics quality set to High, the gameplay is definitely smooth even during ultimates and clashes up until the end of the match. As for the thermals, with an ambient temperature of around 25 degrees Celsius, the maximum temperature of the realme narzo 20 is just around 34 degrees.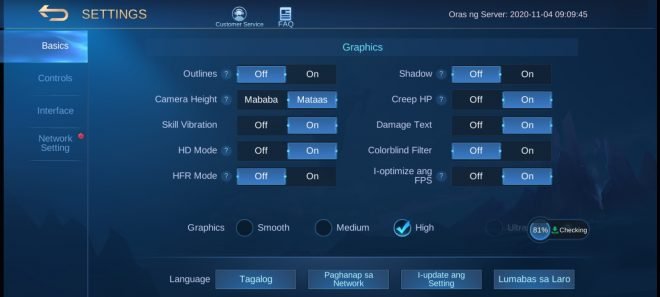 PUBG Mobile


In PUBG Mobile, by default, the graphics settings are set to HD and in high framerate. These are the highest settings you can get with the realme narzo 20, HDR, Ultra HD, and UHD is not yet available. As for the gaming experience, PUBG mobile is definitely playable using the realme narzo 20, I didn't encounter any frame drops or stuttering even when riding a vehicle while the environment around is rendering, during gunfights and generally moving across the map. After one match where I placed only 2nd, with an ambient temperature of around 26 degrees, the maximum temperature of the realme narzo 20 is just around 37 degrees. So thermals are not an issue with this phone, you can pretty much game with this as long as you can and as long as the battery allows you to.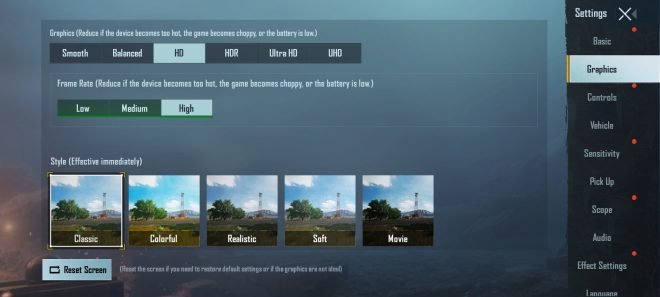 VERDICT


To conclude, like I said in the intro, the realme narzo 20 packs a mix of features and specifications that are geared towards productivity, endurance, and overall reliable digital assistant. It doesn't excel much on a single category except maybe for the massive battery but it does have all the tools necessary for a long-lasting smartphone experience capable of doing day-to-day tasks with relative ease, and with some casual gaming on the side. The only real downside I can see here is the fairly satisfactory display which is oversharpened causing artifacts or jagged edges but other than that, this smartphone is an overall good performer for its price.
Availability and Price


realme narzo 20 (4+64 GB) SRP PHP 7,990.00
Lazada Exclusive starting 11.11 500 PHP OFF or PHP 7,490
Additional Hack: Use Lazada 11.11 voucher for less 400 for a minimum purchase of 5,000 via Lazada Wallet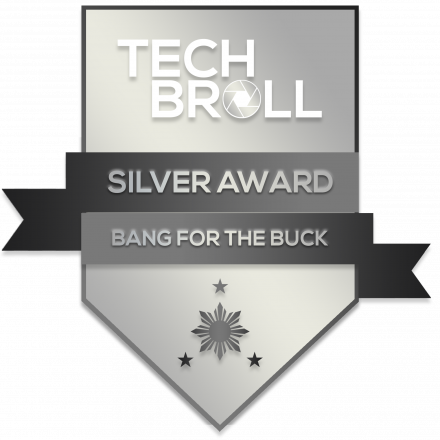 SHARE THIS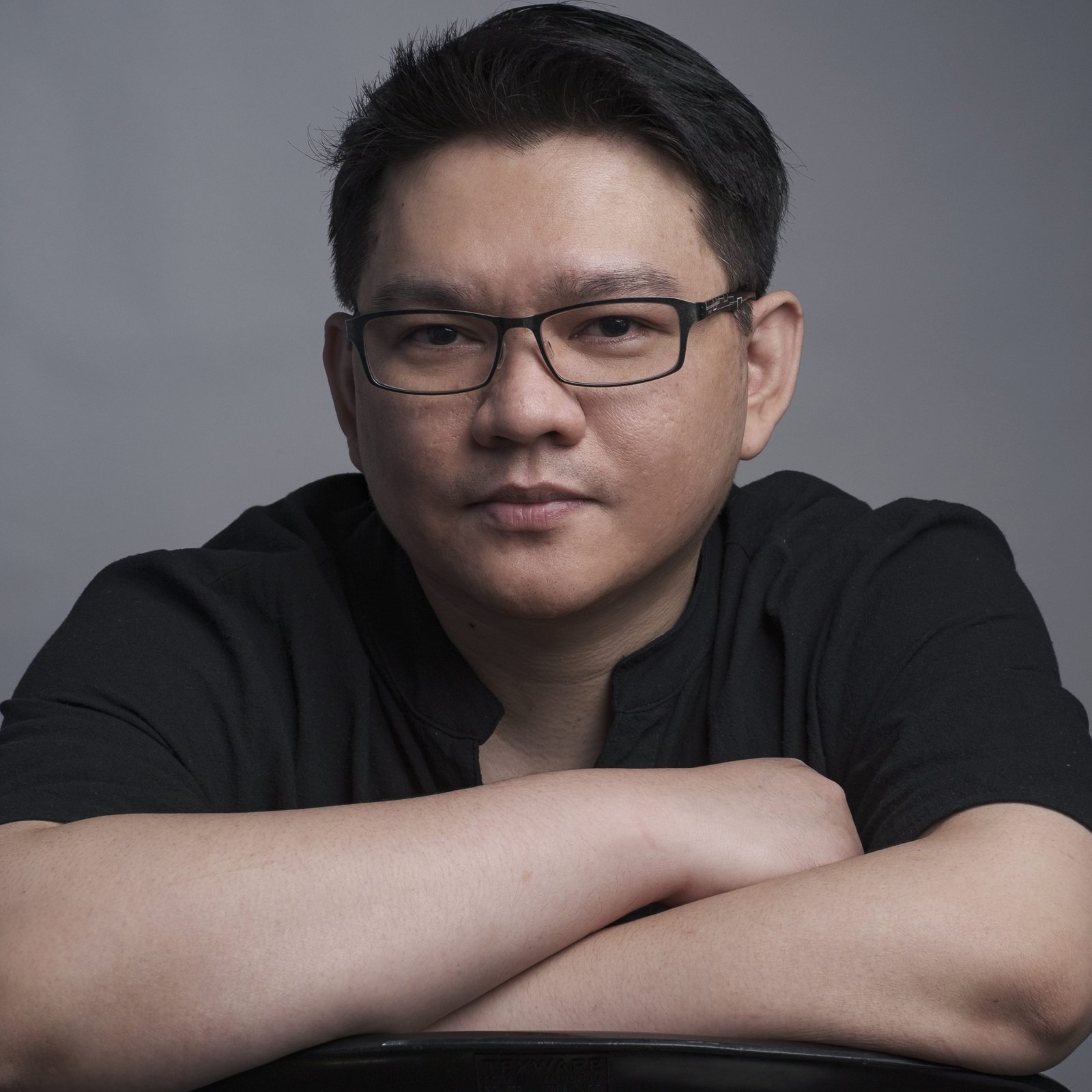 The Broll who always got your back online!