Right off the bat, I'm gonna be honest that this is my first OnePlus smartphone review and I must say, I'm quite excited. I've always wondered how that "OnePlus Premium Feel" really is like especially on their lower-tier midrange lineup, the Nord series smartphones. Well, the perfect opportunity finally came as today, we're taking a look at the OnePlus Nord CE 5G from Digital Walker. With that said, even though this is my first for OnePlus smartphones, this is definitely not my first when it comes to reviewing smartphones, so rest assured that I'll give you pretty much everything you need to know about the OnePlus Nord CE 5G. If anything, this is a good perspective coming from someone trying a OnePlus smartphone for the first time and maybe you are looking forward to doing the same. So essentially, you'll get a better idea of what it'll feel like. So let's get into it, shall we?
MY EARLY BREAKDOWN
Pros: Good design and packaging, 90Hz high refresh rate fluid AMOLED display, Smooth Oxygen OS, Decent Specifications and Performance
Cons: Plastic construction
SPECIFICATIONS
Height: 159.2mm
Width: 73.5mm
Thickness: 7.9mm
Weight: 170g
Display Parameters
Size: 6.43 inches
Resolution: 2400 x 1080 pixels 410 ppi
Aspect Ratio: 20:9
Type: 90 Hz Fluid AMOLED
Support sRGB, Display P3
Display Features
Ambient display
Dark mode
Reading mode
Performance
Operating System: OxygenOS based on Android™ 11
CPU: Qualcomm® Snapdragon™ 750G 5G mobile platform
GPU: Adreno 619
RAM: 6GB/8GB/12GB LPDDR4X
Storage: 128GB/256GB UFS2.1
Battery: 4500 mAh (non-removable)
Warp Charge 30T Plus fast charging (5V/6A)
Cameras
Main Camera – Rear
Megapixels: 64
Pixel Size: 0.7 µm/64M; 1.4 µm (4 in 1)/16M
Lens Quantity: 6P
Aperture: ƒ/1.79
Ultra-Wide Camera – Rear
Megapixels: 8
Field of View: 119°
Aperture: ƒ/2.25
Mono Lens – Rear
Megapixels: 2
Aperture: ƒ/2.4
Video
4K video at 30fps
1080p video at 30/60 fps
Super Slow Motion: 1080p video at 120 fps, 720p video at 240 fps
Time-Lapse: 1080p 30fps, 4k 30fps
Video editor
Features
Nightscape, UltraShot HDR, Portrait, Panorama, Pro mode, Smart scene recognition, Filters
Front Camera
Sensor: Sony IMX471
Megapixels: 16
Pixel Size: 1.0µm
EIS: Yes
Aperture: ƒ/2.45
Video
1080p video at 30fps
1080p video at 60fps
Time-Lapse
Features
Face unlock, Screen flash, HDR, Face retouching, Portrait, Filters
Connectivity
LTE
4×4 MIMO, support up to DL Cat 18/UL Cat 13 (1.2Gbps /150Mbps), depending on carrier support
WLAN
Wi-Fi 802.11 a/b/g/n/ac, 2.4G/5G
Bluetooth
Bluetooth 5.1, support aptX & aptX HD & LDAC & AAC
Positioning
GPS, GLONASS, Galileo, Beidou, A-GPS
Sensors
In-display Fingerprint Sensor
Accelerometer
Electronic Compass
Gyroscope
Ambient Light Sensor
Proximity Sensor
Sensor Core
Ports
3.5mm headphone jack
USB 2.0, Type-C
Dual nano-SIM slot
Buttons
Gestures and on-screen navigation support
Left: Volume key
Right: Power key
Audio
Superlinear speaker
Noise cancellation support
Multimedia
Audio Supported Formats
Decoder: WAV, AAC/AAC+/eAAC+, MP3, WMA, AMR, FLAC, ALAC, Vorbis, AIFF, APE
Encoder: WAV, AAC, AMR
Video supported formats
Decoder: H.264, MPEG-2, VP9, HEVC, HEIF/HEIC, MPEG-4, H.263
Encoder: H.264, HEVC, HEIF/HEIC, MPEG-4, H.263
Image supported formats
Decoder: BMP, GIF, JPEG, PNG, WebP, HEIF
Encoder: JPEG, PNG
WHAT'S IN THE PACKAGE
As I've pointed out earlier, this is my first try at a OnePlus smartphone and I would say, the unboxing experience is really good even for their mid-range offering. 
So far so good in terms of my first impressions about a OnePlus smartphone. 
FULL REVIEW
Design, Construction, and Parts Overview
At first look and touch, the thing that strikes me the most is the good design and construction of the OnePlus Nord CE 5G. Although the chassis is made out of plastic for both the frame and back, it doesn't feel cheap at all and in some ways, quite premium I would say especially considering that this is just a midrange offering.
But before we tackle that gorgeous looking back, let's take a look at the front side fist.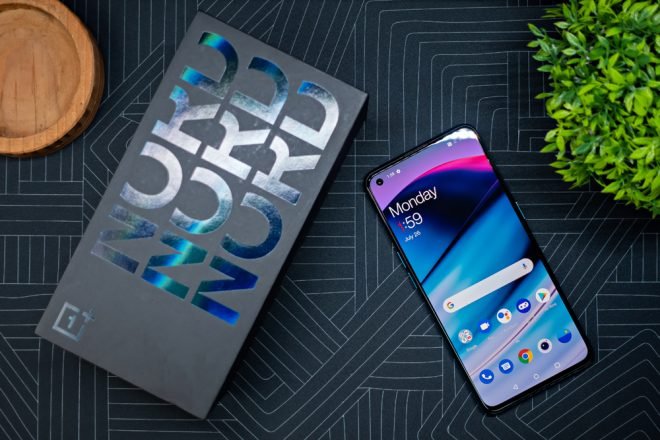 In front, we have the 6.43 inches 2400 x 1080 display with 410 pixels per inch density and a 90 Hz Fluid AMOLED panel. This supports sRGB and P3 color gamuts.
And what's good about this aside from the good display is that the bezels are relatively thin all around even on the chin with a screen-to-body ratio of around 84.9%. The display also has a pre-applied screen protector as a bonus. Underneath the display, by the way, we have an in-display fingerprint reader that might not be the fastest in the world but does its job quite decently.
Here in front, we also have the 16 MP selfie camera with a Sony IMX471 sensor and the earpiece subtly hidden on the top center edge of the smartphone.
Flipping it on the top side, we have the secondary microphone.
And turning it upside down, we have a 3.5mm headphone jack, the primary microphone, the USB Type C port, and the Superlinear speaker.
Turning it on the right side, we have the power button that is perfectly positioned to be easily reached by your thumb.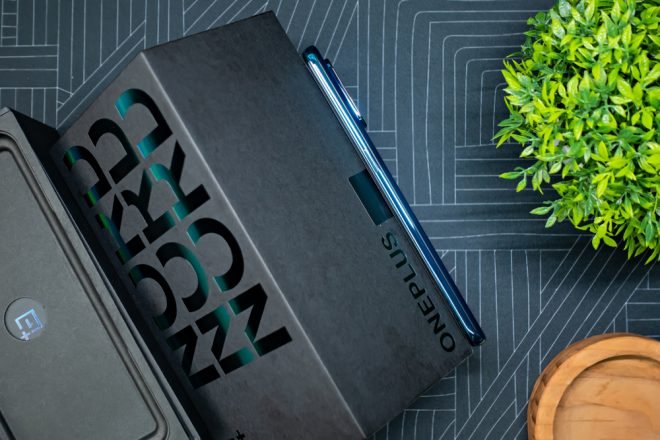 And on the other side, we have the SIM tray that supports dual Nano-SIM cards. Unfortunately, no external storage options for this one. We also have here the two dedicated volume up and down buttons. 
Now, turning it all over at the back, this is what I feel like most of us will fall in love with the OnePlus Nord CE 5G at least for this gorgeous-looking Blue Void variant. 
Although made out of plastic, this frosted cyan blue-finished chassis looks really clean, easy on the eyes, and very nice to the touch. I also like that it changes its hue however so slightly depending on the angle giving it a more interesting look.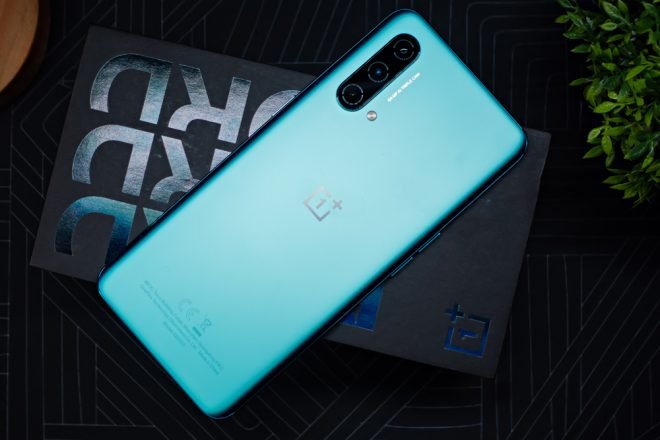 Here at the back, we have the iconic OnePlus logo and the 3 camera setup that features a 64 MP main camera, an 8 MP Ultra Wide Angle camera, a 2 MP mono lens, and a small LED flash.
User Interface
In terms of the user interface, the OnePlus Nord CE 5G features the OxygenOS based on Android 11, and in my opinion, this is one of the cleanest and smoothest user interfaces I've ever used on a smartphone. 
From the home screen to the app drawer down to the icons and settings, the interface is very clean, intuitive, and snappy. Not to mention the bloatware or the lack thereof. 
The notification drop-down menu is also fairly clean with useful shortcuts and toggles to easily access the nifty features of the OnePlus Nord CE 5G. 
The settings page and options are also well laid out making customization and setting up the smartphone a very easy process especially for first-time OxygenOS users.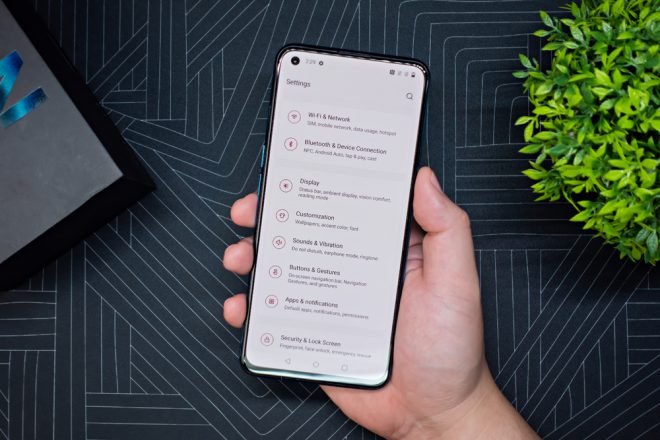 Specifications Rundown
Now, in terms of the hardware inside the hood, I wasn't really expecting much for a mid-range offering but the OnePlus Nord CE 5G actually packs some decent punch. It features the Qualcomm Snapdragon 750G 5G processor with an Adreno 619 GPU, 8GB RAM with 128GB Internal storage for our variant, and a fairly decent 4500mAh of battery with Warp Charge 30T Plus fast charging support.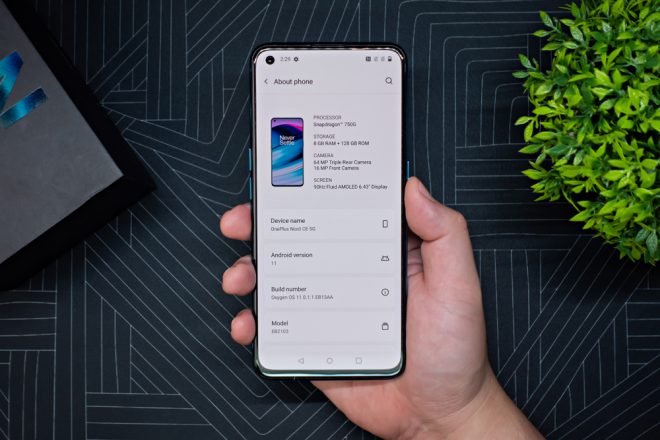 Display and Speaker
In terms of the display, the OnePlus Nord CE 5G offers a good balance in terms of resolution, pixel density, and high refresh rate with a 6.43 inches 2400 x 1080 display with 410 pixels per inch density and a 90 Hz Fluid AMOLED panel
For a midrange phone, having an AMOLED display is really nice. It provides that deep blacks, outstanding contrast ratio and it makes the color really pop compared to a standard LED panel. 
This makes the OnePlus Nord CE 5G a good all-around smartphone for media consumption, gaming, and even just daily browsing through the user interface especially if you like to use dark themes and dark wallpapers.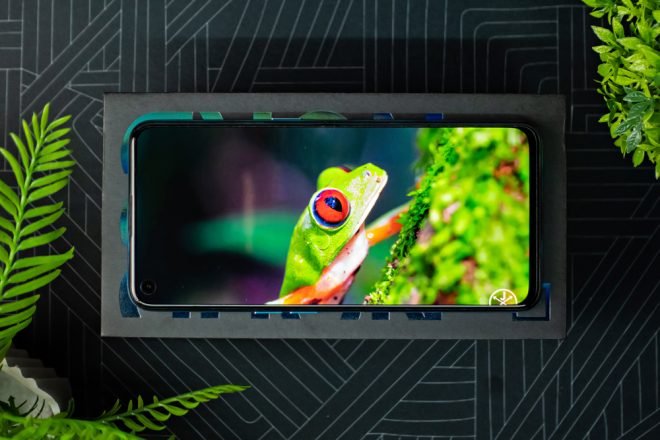 Having a decent amount of contrast, the images pop out more and you can definitely notice the sharpness and details, not to mention decent viewing angles too!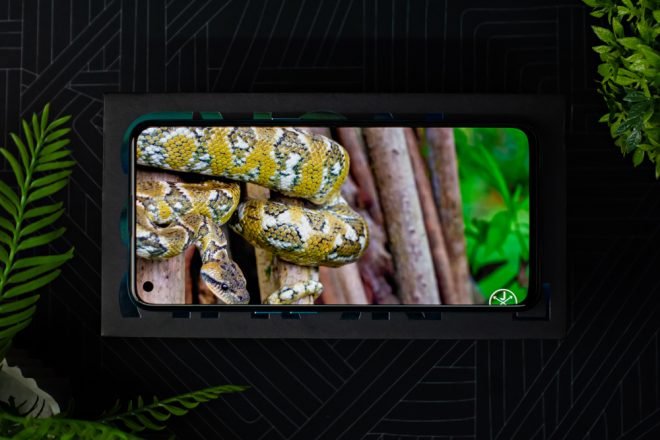 What's good about this, is that they didn't compromise in terms of the performance as the display still features a fairly adequate 90Hz refresh rate. This makes the display more fluid when browsing the user interface and on the apps that support this feature.
As for the single Super linear speaker, I'm not gonna lie, I'm surprised it can get pretty loud with still pretty decent quality, albeit a bit harsh and tinny. Dialing it a bit down, the sound quality is really good for a single downward-firing speaker. Of course, low end and bass are expectedly underwhelming but for the most part, the speaker is really usable and can fill a very small room. And if you're sensitive when it comes to audio quality, you can always resort back to the still present 3.5mm headphone jack. 
Performance
In terms of performance, as long as you align your expectations considering this is just a midrange offering, you're not going to be disappointed. With a Qualcomm® Snapdragon™ 750G 5G processor and an Adreno 619 GPU with 8GB of RAM and a fairly substantial 128GB Internal Storage, the OnePlus Nord CE 5G can easily handle all the tasks I handed to it. From the basic browsing through the user interface, to simple multitasking opening multiple apps at the same and with gaming on the side, it was able to handle them all without any significant hiccups. I didn't encounter any stuttering whatsoever on any task I did while I was reviewing this phone. Granted, I didn't open heavy apps at the same time like multiple games, multiple browser tabs, camera, and the like but who does that anyway on a normal basis right? so yeah, just align your usage with what your device is capable of and you'll be good.
The following are all the benchmarks we ran using the OnePlus Nord CE 5G
Gaming Performance
As for gaming, the OnePlus Nord CE 5G did not disappoint either. I was able to game at high graphics quality with maximum framerate without any issues, perfectly playable on Call of Duty Mobile.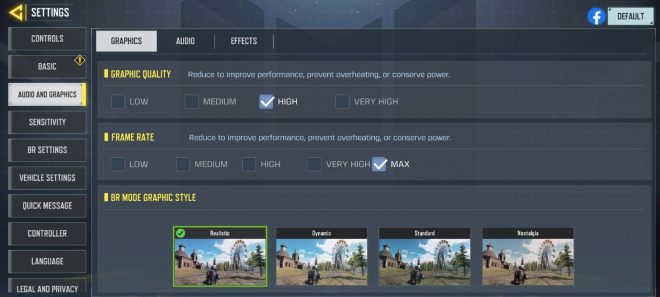 The same goes with Mobile Legends: Bang Bang Bang, I was able to play consecutive games with HD Mode and HFR Mode on and in Ultra graphics settings. 
Battery Life and Charging Time
In terms of battery life, the OnePlus Nord CE 5G features a non-removable 4500 mAh of battery. And while it is smaller than some smartphones with 5000mAh of battery, it was still able to last around 9 hours and 40 min which is just 1 hour less than those with 5000mAh of battery.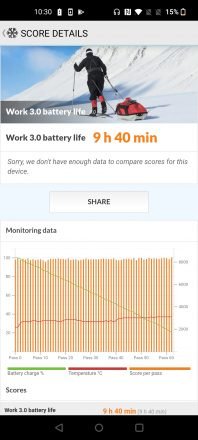 Charging time is also pretty quick using the Warp Charge 30 power adapter with just around 1 hour and 2 minutes from 10% to 100%.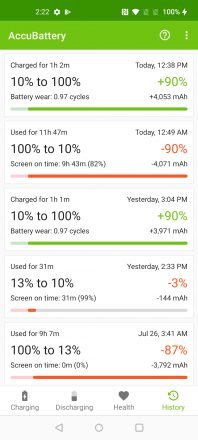 Camera
In terms of the camera, the One Plus Nord CE 5G features a 16 MP selfie camera with a Sony IMX471 sensor and for what it's worth, the single selfie camera actually does a good job especially when it comes to the dynamic range balancing both the highlights and the shadows. It can also produce well-detailed and sharp images though sometimes, the post-processing is a little bit aggressive for my liking. The contrast levels are just right, though I would have preferred to have a bit more to have that separation between different objects around the image.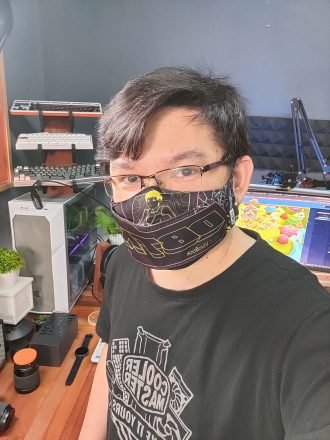 AI background separation or bokeh interpretation works decently but is not perfect, especially on areas where it's really difficult to gauge if it's the edge of the body or not like some strands of hair but all in all, at first glance, it is passable for me unless you pixel peep, then you'll definitely notice it.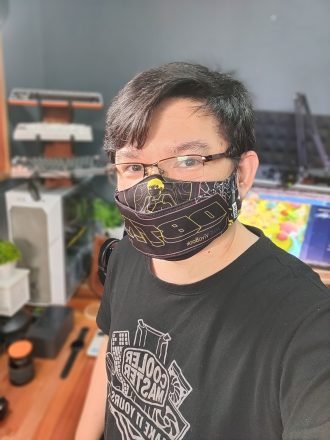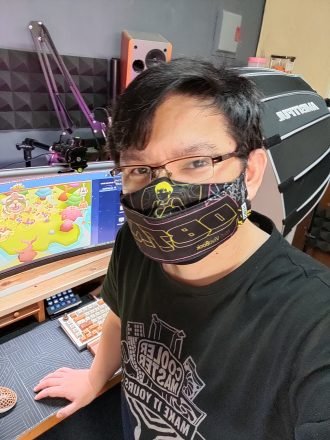 As for the back camera setup, we have a 64 MP main camera, an 8 MP Ultra Wide Angle camera, a 2 MP mono lens, and a small LED flash.
And like how the front-facing camera processes images, the back cameras also do a good job balancing the shadows and highlights though sometimes, depending on the lighting conditions, it overcompensates resulting in a kinda washed-out image. 
The dynamic range though looks really good! No crushed shadows nor blown-out highlights. 
I just hope contrast levels are better so that the image is not as flat as it is.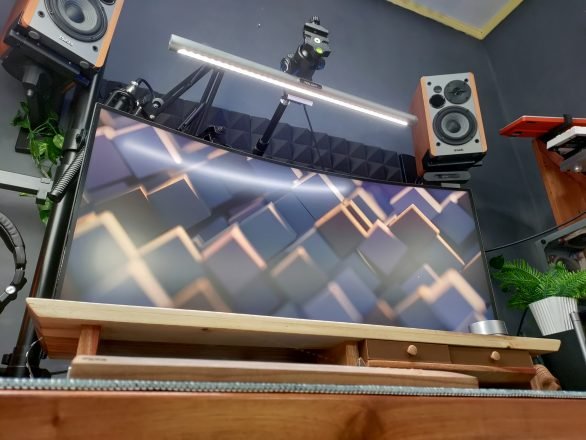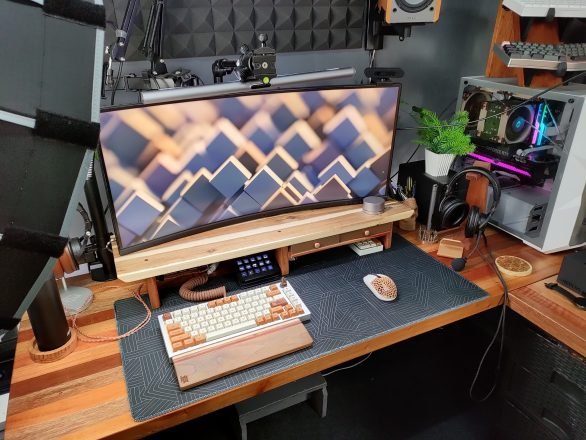 VERDICT
To conclude, honestly speaking, the OnePlus Nord CE 5G brings in all the bare essentials of a midrange phone backed up with that "OnePlus" premium feel. It does pack some decent hardware inside that is capable of handling multitasking, media consumption, productivity, and even gaming on the side. It also features a good AMOLED display with a 90Hz high refresh rate and a fairly decent single downward-firing speaker. Camera-wise, it is also a decent shooter producing sharp, well-detailed, and balanced images. It also has an ok 4500mAh of battery with fast charging support and really, everything I am looking for on a phone at this price range. If you're looking to get your feet wet in the OnePlus ecosystem but don't necessarily want to go all-in on their flagship offering, this is a good midrange option. 
Price and Availability
The OnePlus Nord CE 5G is available at Digital Walker physical stores as well as on their Official Shopee and Lazada online stores for Php 16990.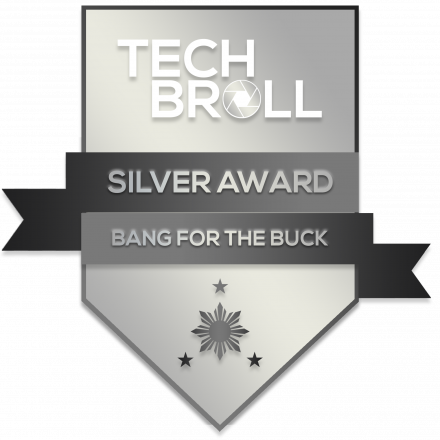 SHARE THIS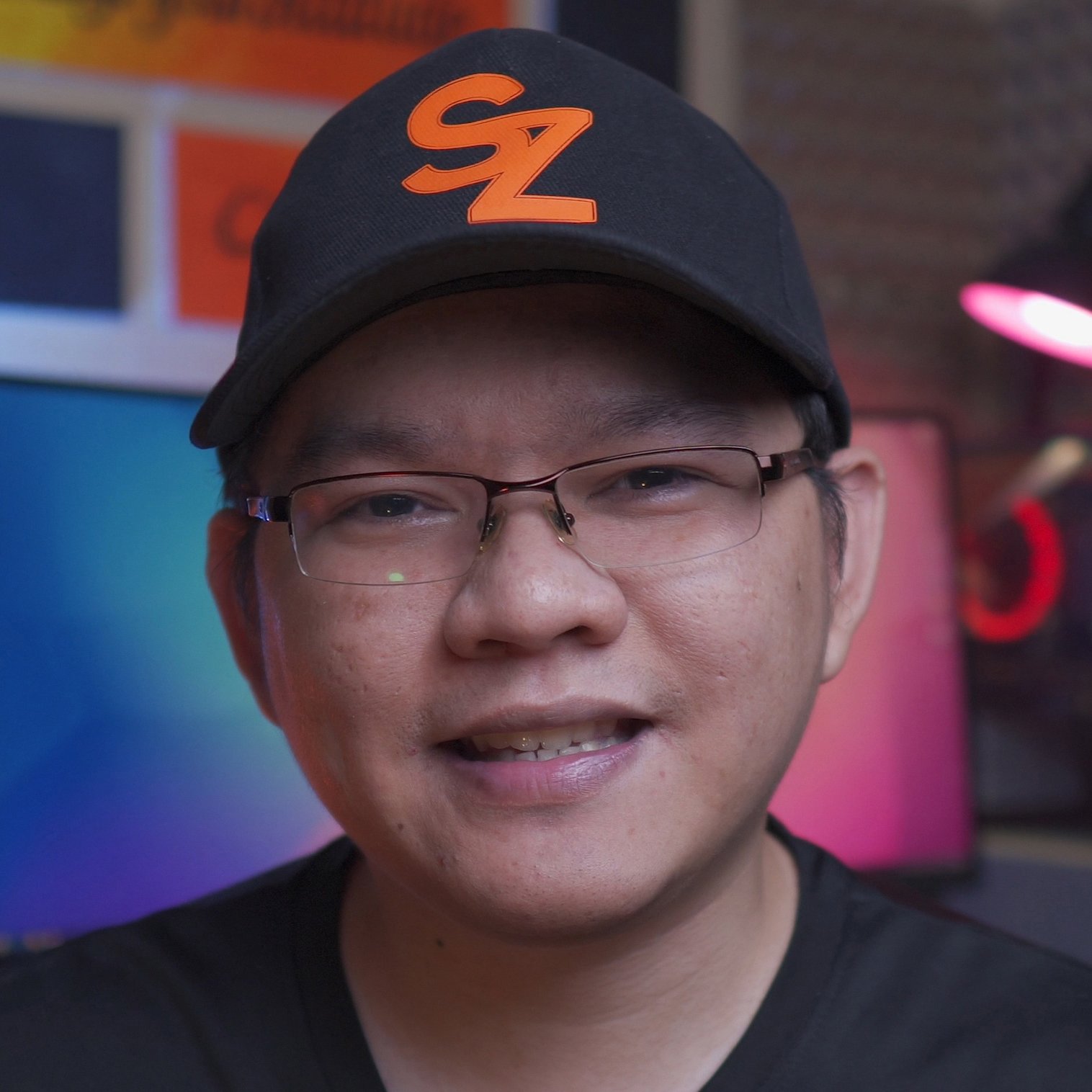 The Broll who always got your back online!