I've used multiple powerbanks in the past big and small, cheap and expensive, but nothing beats the one we have here today and was literally a lifesaver for me for the past week. You see, my wife recently gave birth to our first baby and we spent at least 4 days in the hospital. Aside from that, here in the Philippines, we're experiencing some intermittent power interruptions due to multiple reasons that are quite frustrating especially for us working at home. So having the Zendure SuperTank Pro with a massive 26,800mAh of capacity and charging speeds up to 100W which I got by the way from Digital Walker, I never had to worry about powering all my electronic devices, multiple ones at the same time if I needed to. And since I know I have a reliable power bank that can last me a few days or so, the stress has been reduced quite significantly. At first, you would think, powerbanks are just essential for traveling and on-the-go purposes but in fact, it's also a very valuable asset to have at home. So let's go ahead and take a closer look at this awesome power bank from Zendure.
MY EARLY BREAKDOWN
Pros: Large capacity, 100W Fast charging, 4 USB Type-C ports, Useful OLED display
Cons: Expensive, No USB Type-A port.
SPECIFICATIONS
MODEL: ZDG2STP
CAPACITY: 26,800mAh / 96.48Wh
INPUT: USB-C1 / C2: 5V/3A, 9V/3A, 12V/3A, 15V/3A, 20V/3A, 20V/5A, 100W Max;
OUTPUT: USB-C1 / C2: 5V/3A, 9V/3A, 12V/3A, 15V/3A, 20V/3A, 20V/5A, 100W Max;
USB-C3 / C4: 5V/3A, 9V/2A, 12V/1.5A, 20W Max
TOTAL DC OUTPUT: 138W
DIMENSIONS: 4.9 in x 2.9 in x 1.8 in / 124mm x 74.5mm x 45.5mm
WEIGHT: 20.0oz / 566g
COLOR: Silver
FIRMWARE UPGRADE: Yes; connect to PC software via USB-C port
DISPLAY: OLED
MATERIAL: Aluminum Shell
WHAT'S IN THE PACKAGE
The packaging for the Zendure SuperTank Pro is pretty good I would say with a black box, some branding, and key features around it.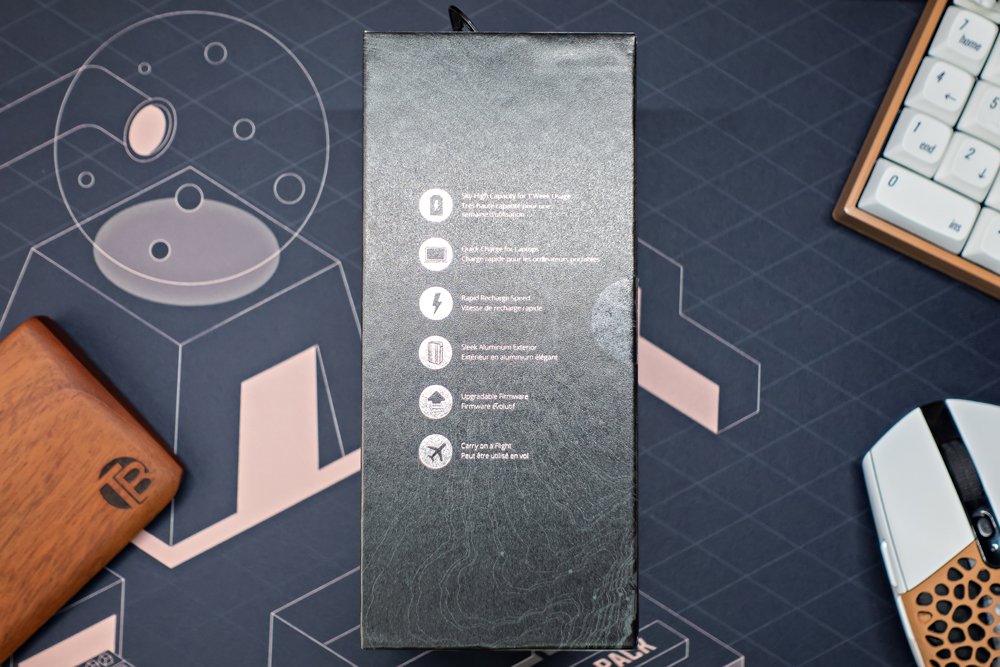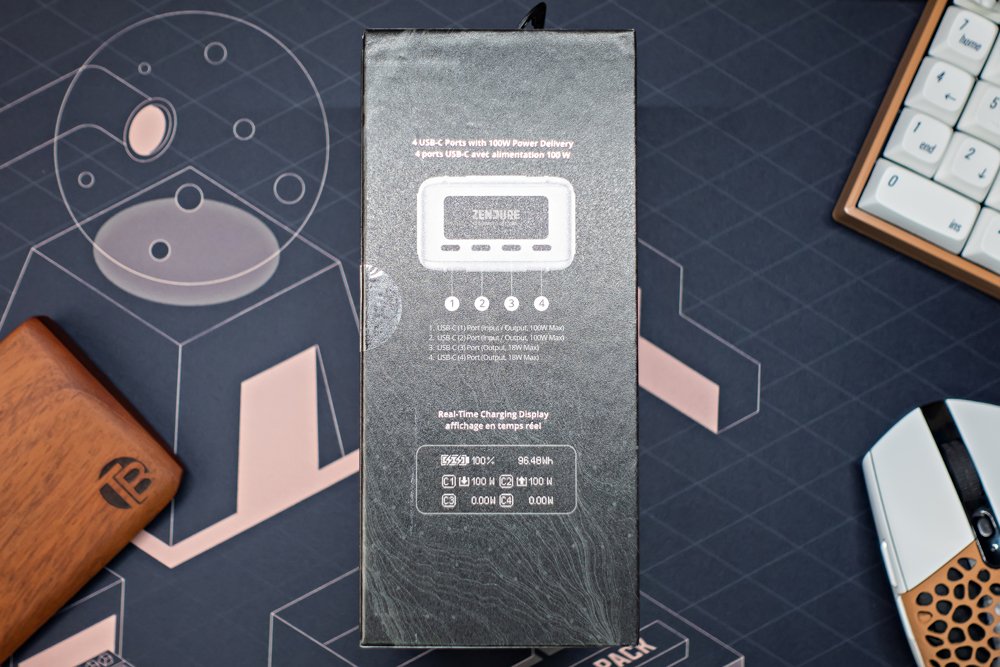 Upon opening the slide-up type packaging, we're greeted by the semi-hard case which is highly appreciated and I'll explain later why.
Opening the case, we have the rest of the package contents nicely tucked inside.
We have some paperwork, stickers, USB Type-C to Type-C charging cable, a USB Type-A to USB Type-C adapter and the Zendure SuperTank Pro itself.
FULL REVIEW
Design, Construction, and Parts Overview
In terms of design, the Zendure SuperTank Pro resembles a hard case luggage look that perfectly matches its purpose, which is supposedly a travel buddy. 
The construction is made mostly out of a combination of aluminum for the front and back and hard plastic for the middle. 
It is solidly built and quite hefty with a weight of roughly around 566g. This is why the included casing is essential, to make sure this heavy power bank is protected when not in use especially when you stow it away inside your bag, luggage, and what have you. Because you don't want this to be poked, dropped, or anything that can cause damage and become a fire hazard.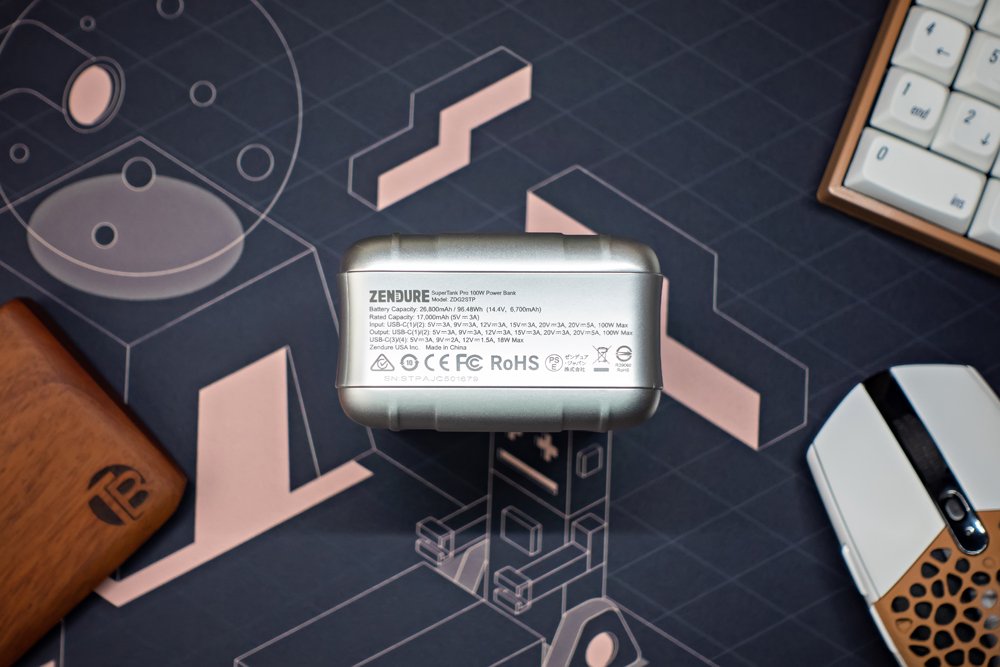 Around the device, we just have a Zendure logo in front, some technical details at the bottom, a power button on the left side, and a decently sized OLED display on the top side. 
Speaking of the OLED Display, let's talk about it and why it is a very nifty feature, more than we actually thought.
OLED Display
Other than displaying the power bank's capacity, which apparently is the only feature the old SuperTank has on its display, we now have more information including the actual input and output power draw. This is essential so you won't be guessing how much capacity you have left or how long you should wait for the power bank to be fully charged. This will also give you an idea of how efficient your charging cables are and the charger you use for charging the Zendure SuperTank Pro, especially the fact that you need an equally fast charger to be able to fully charge this massive capacity power bank faster.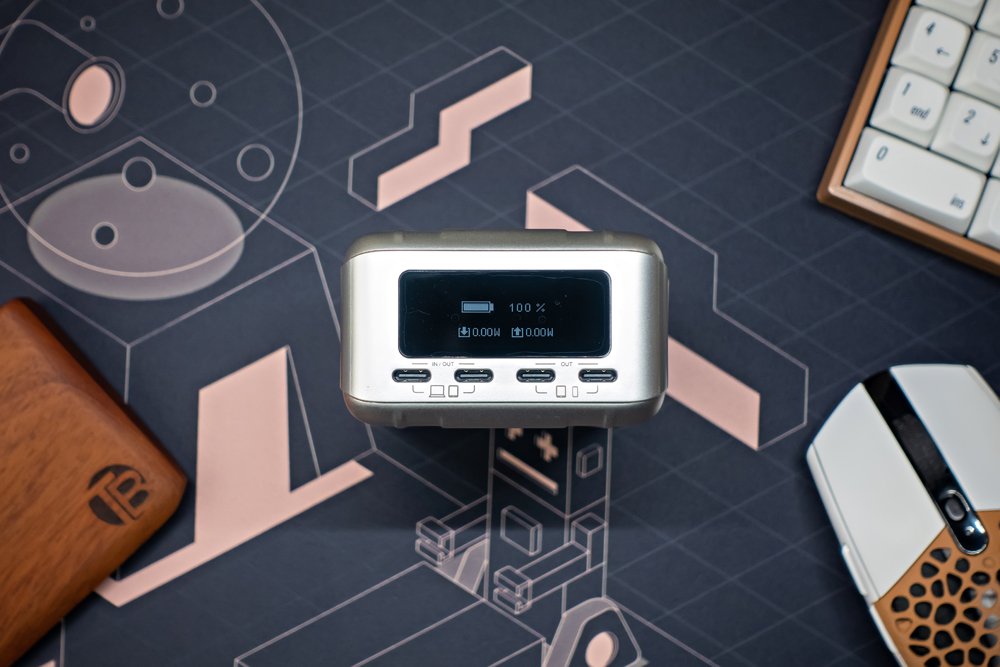 Input and Output Ports
In terms of input and output ports, we have a fair amount of modern and faster USB Type-C ports with a total of 4. Now, there is an included USB Type-C to Type-A adapter but I feel like, having at least one USB Type-A port should have been considered for older devices without having to use an adapter which you can easily lose. 
The first two USB Type-C ports support up to 100W of charging for both input and output operations with power delivery support. While the other 3rd and 4th USB Type-C ports support up to 18W.
This essentially allows you to charge a USB Type-C laptop and other power-hungry devices at full speed. And with a massive 26,800mAh / 98.48Wh of capacity (the largest allowable for a commercial flight), you can basically go for a week without having to worry about your phone dying down on you. And this is exactly, what happened to me when we were in the hospital, I didn't have to worry about looking for an outlet throughout the duration we were there which takes a bit of pressure and one less thing to worry about especially the fact that there is already a lot going on there with the baby coming out and whatnot.
Aside from that, you can easily charge up to 4 devices at the same time, not to mention, it has a pass-through charging feature that allows you to recharge the SuperTank Pro while simultaneously charging other devices which is just awesome.
Other features we have are TI Battery Fuel gauge for adaptive charging and power cell balance and 9 layers of protection for safety, efficiency, and device overcharging protection.
VERDICT
To conclude, the Zendure SuperTank Pro is an all-in-one great power bank that provides everything I need for a reliable and long-lasting power bank. The design and build construction provide confidence and the OLED display offers no-guessing game information letting you know what's happening. It also has an adequate amount of input and output ports with fast charging speeds allowing you to charge even the most demanding USB Type-C devices at the same time while also having the option to recharge the power bank itself. The only real downside, in my opinion, is the quite hefty price of around Php 8,690 for a power bank. But if you value your peace of mind and this is something you are willing to invest your money in, then this is definitely one of the better options out in the market.
Price and Availability
The Zendure SuperTank Pro is available on Digital Walker stores as well as on their Official Shopee and Lazada Stores.
Lazada: https://bit.ly/34PsdBs

SHARE THIS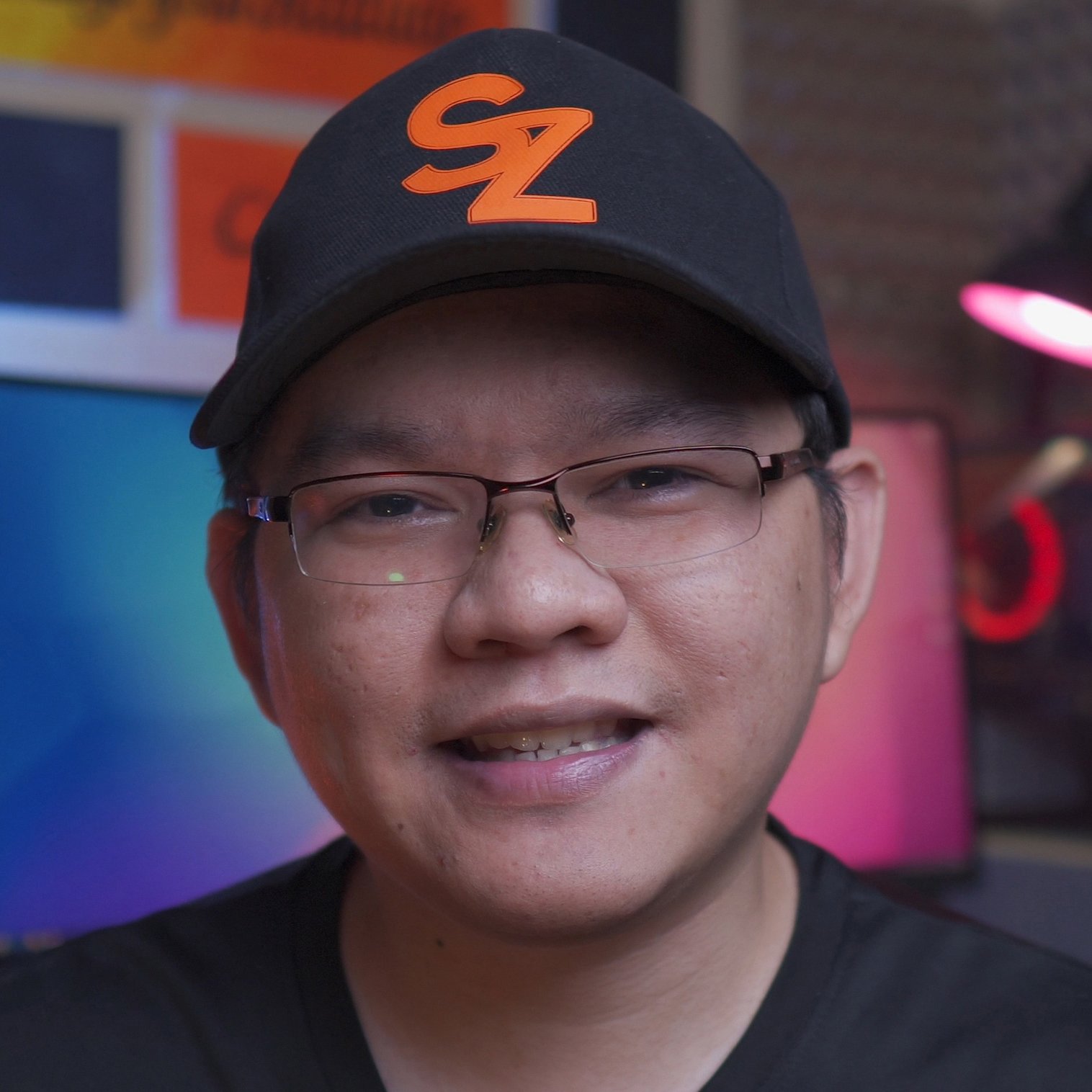 The Broll who always got your back online!