Last week I released the second episode of my "Not so MASSIVE Tech Unboxing" series featuring some budget gaming peripherals that you guys suggested. One of those peripherals is the Rakk Guinna Illuminated Gaming Headset that we are going to take a look at today.
Rakk is a popular local brand here in the Philippines that produces fairly affordable yet good quality gaming peripherals, they are on my radar for quite some time now and I'm happy that I am finally reviewing one of their product. They offer a lot of gaming peripherals but what caught my eyes and my budget for the moment is the Rakk Guinna Gaming Headset, Let's find out why shall we?
MY INITIAL BREAKDOWN


Pros: Affordable, Durable, Comfortable and produces decent audio
Cons: Lack of headband adjustment, Microphone design is not very ideal

SPECIFICATIONS:


HEADPHONE


Frequency Response: 20Hz to 20kHz
Impedance: 32k Ohms @ 1kHz
Sensitivity: 109db (+/-3dB)
Drivers: 50mm
Interface: 3.5mm
MICROPHONE
Directivity: Omnidirectional
Microphone Size: 1.5mm
Microphone Sensitivity: 42db +/- 3db
Microphone Frequency: 20Hz – 15Khz
Interface: 3.5mm



FULL REVIEW


Design and Construction


The Rakk Guinna Illuminated Gaming Headset comes in two variants, they have this white and black color and they also have a red and black variant.
In terms of the design, it's honestly one of the reasons why I got this. I like how it looks with a nice balance between being a "gaming" headset and maintaining a simple two-tone colorway. I also like the steel bars, the unique mesh lighting, and the overall design.
The construction is pretty decent as well, it's well built using plastic and steel with a nice weight to it. It has a durable ABS steel headband that can stretch more than enough to fit any head shape.
My only issue with the design is the lack of adjustment on the headband, it's not a big issue though as the headset itself is comfortable as it is. I just wish it has that option just in case you want to adjust the clamping force of the earcups.
And that leads us to the

Comfortability Factor 

In terms of comfort, although it lacks adjustment option on the headband, it's actually super comfortable. The earcups are quite big, big enough to fit my huge ears and the earpads are pretty soft and comfortable. The clamping force is just enough to have it stay put during intense movements without compromising comfort, especially during longer gaming sessions.

Sound Quality


At the back of the left side earcup, you'll see the volume knob which I think is much better compared to having it inline on the wire like other headset does.
When it comes to sound quality, it's decent enough for my taste. The sound quality is clear and the bass is definitely there, but not too much that it overpowers the rest of the sound frequencies. Coming from a bass-heavy Razer Kraken headset, I felt at home at with this, albeit a little bit lower bass but it's there. and to be honest, the sound quality is more than enough for casual music listening. But for me, where this headset shines the most is for its intended purpose, which is gaming.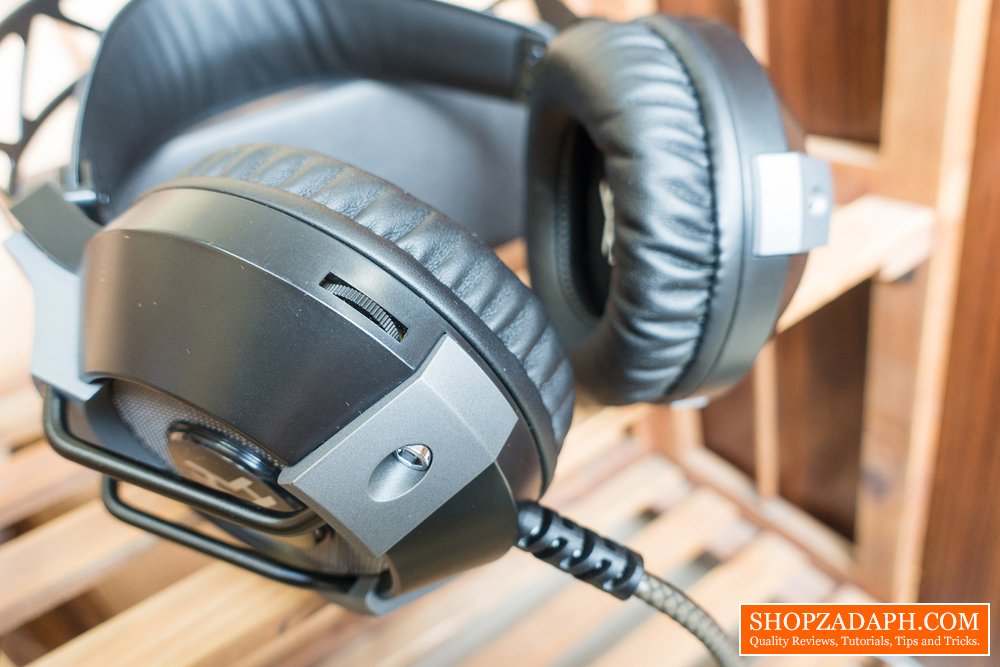 Using this while playing CS: Go was a very nice experience, you can really hear the low end with the footsteps and gunfire and the overall sound quality is better while gaming.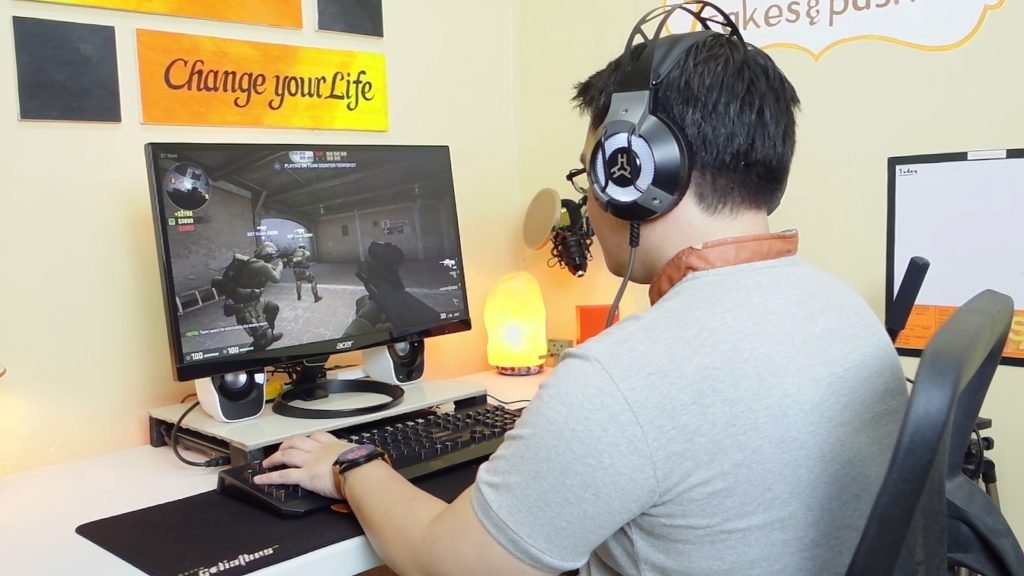 And since this uses a 3.5mm jack, you have that flexibility of plugging this on an audio interface to further enhance the sound quality. Not to mention, that you can also use this with your smartphone.
For laptop users like me that also doesn't have an audio interface, you may need to use a USB sound card to be able to plug both the headset and microphone 3.5mm jack at the same time. You may also need to use a USB hub (Depending on the amount of USB port available) to plug the USB cable for the headset's illumination.
Microphone Quality

Now, in terms of the microphone quality, for the most part, it's acceptable and usable. I tested it on CS: Go and according to my teammate, he was able to hear me clearly. To be honest, the design of the internal microphone for me is not very ideal, especially that it is an omnidirectional mic so it will pick up sound from all angles, which doesn't help the fact that it pics up a lot of unwanted noise. I did a comprehensive mic test on the video version of the review
here
. With that being said, it can still get the job done for a decent in-game communication.

VERDICT


Will I Recommend This? Yes!


In conclusion, for the most part, my experience with this headset is pretty decent, maybe a little bit better than what I've expected. The design is very well thought of and overall construction is substantial enough for daily use. The earcups are super comfortable, and that's coming from someone who has super large ears. The microphone quality is not the best but is usable, to say the least. The braided cable with rubber coating is a very nice touch at this price point, speaking of price point, at a price of just around 750 pesos, the sound quality is better than you might expect, it produces clear audio with an ample amount of bass and it shines the most while using it for gaming.
Rakk Guinna Illuminated Gaming Headset Review
Thank you for your time reading this review, if you like this one, please consider subscribing to my channel by hitting the button below. Have a great day!
SHARE THIS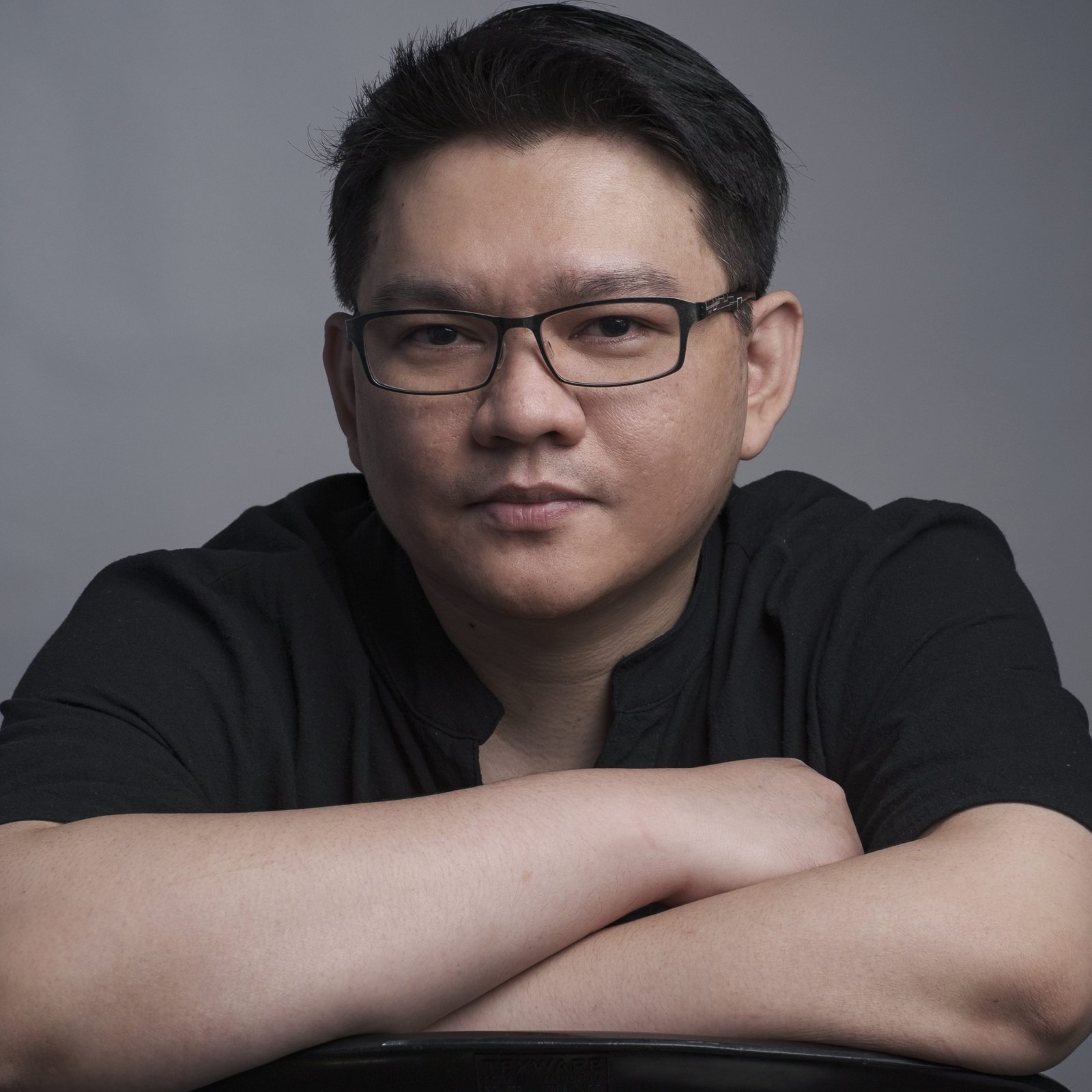 The Broll who always got your back online!