Yesterday, I published my review of the UGREEN M.2 M-Key SSD External Enclosure which I've tested using all the NVMe SSDs that I have here lying around in the studio. One of those NVME SSDs is the Kingston NV1 NVMe PCIe 1TB SSD that we're taking a look at today. One of my goals for this combination is to come up with a fast portable storage device that I can use for video editing on the go, so that's what we're focusing on today.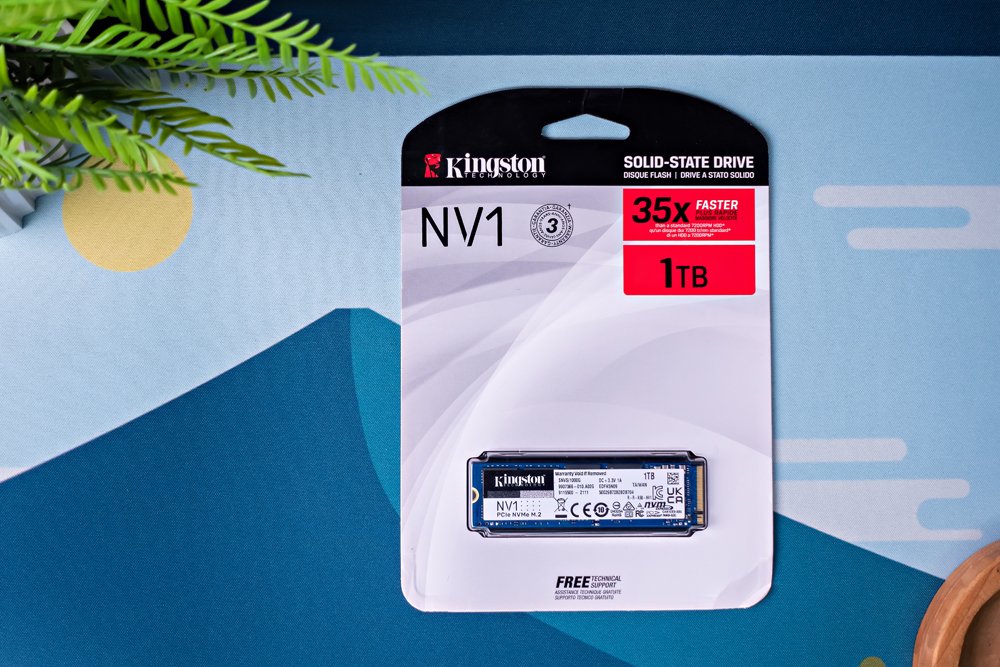 MY EARLY BREAKDOWN
Pros: Slim single-sided form factor, Decent performance, Affordable
Cons: Lower endurance compared to other NVME SSDs, No DRAM, Shorter warranty
SPECIFICATIONS
Form Factor: M.2 2280
Interface: NVMe™ PCIe Gen 3.0 x 4 Lanes
Capacities: 500GB, 1TB, 2TB
Sequential Read/Write: 2100/1700MB/s (all capacities)
Endurance:
500GB – 120TBW
1000GB – 240TBW
2000GB – 480TBW
Power Consumption:
500GB: 5mW Idle / 205mW Avg / 1.1W (MAX) Read / 3.3W (MAX) Write
1000GB: 5mW Idle / 220mW Avg / 1.1W (MAX) Read / 3.3W (MAX) Write
2000GB: 5mW Idle / 340mW Avg / 1.1W (MAX) Read / 3.3W (MAX) Write
Storage Temperature: -40°C~85°C
Operating Temperature: 0°C~70°C
Dimensions: 22mm x 80mm x 2.1mm
Weight: 7g (All capacities)
Vibration Operating: 2.17G (7-800 Hz)
Vibration Non-operating: 20G (20-1000Hz)
Warranty/Support: Limited 3-year warranty with free technical support
WHAT'S IN THE PACKAGE
The packaging is pretty straightforward, typical packaging you'll see on most budget SSDs with a combination of cardboard and plastic. In front, we have a preview of the product, some branding, model name, and capacity. Then at the back, we just have more information and specific info about the variant.
Upon cutting the main cardboard packaging, we'll have the Kingston NV1 PCIe NVMe SSD itself protected by a plastic and that's about it.
FULL REVIEW
Design, Construction, and Parts Overview
In terms of the design and construction, it is also quite simple and familiar with a single-sided design and with a blue PCB with a sticker that has all the necessary technical details about the drive.
Being single-sided, the form factor is relatively thin and should fit most enclosures, desktops, and laptops with limited space.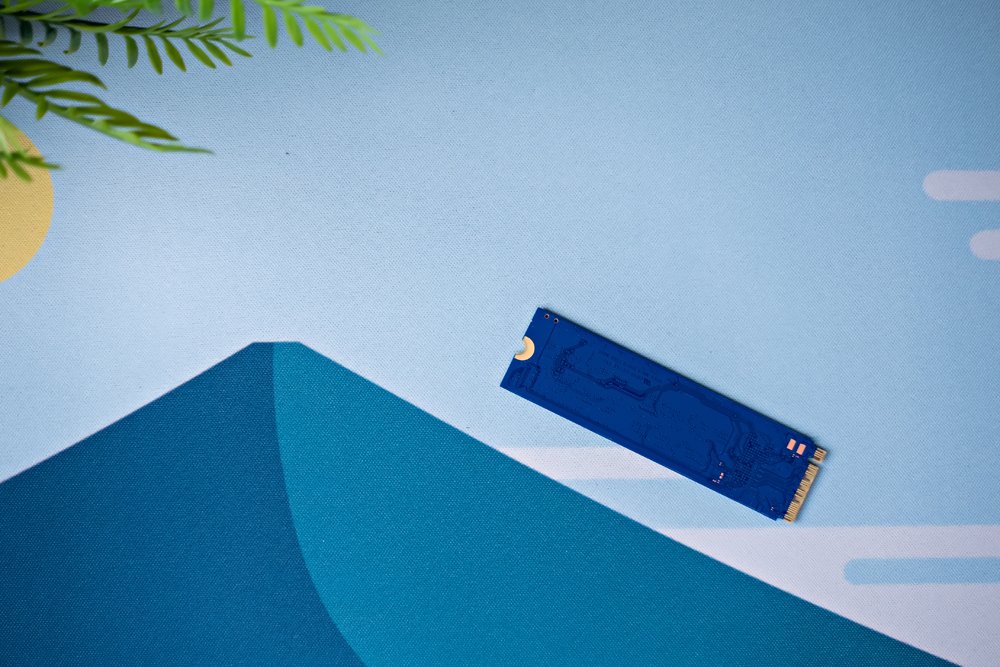 Specifications Rundown
The Kingston NV1 PCIe NVMe SSD is a Gen3 NVME SSD that features a decent for its price 2100 MB/s read and 1700 MB/s write. In Lazada, this 1TB variant is currently priced at around Php 5,475 which is relatively affordable for its capacity. And at this price point, some things have to be cut off to reach that value, one of those is probably the lower endurance compared to Kingston's other offerings with a total terabyte written of just around 240TBW for this 1TB variant. For comparison so that you can have a better understanding, the Kingston A2000 which is priced just a few hundred pesos more has a TBW of around 600 for the 1TB variant. It's also worth noting that the NV1 has a shorter warranty with 3 years instead of the usual 5 because of again, the lower endurance. It also doesn't seem to have a DRAM chip making it a DRAMless SSD to cut corners in terms of cost. With that being said, if you're just looking for the bare minimum that could fit your budget while still getting some decent performance, the Kingston NV1 is still a good option.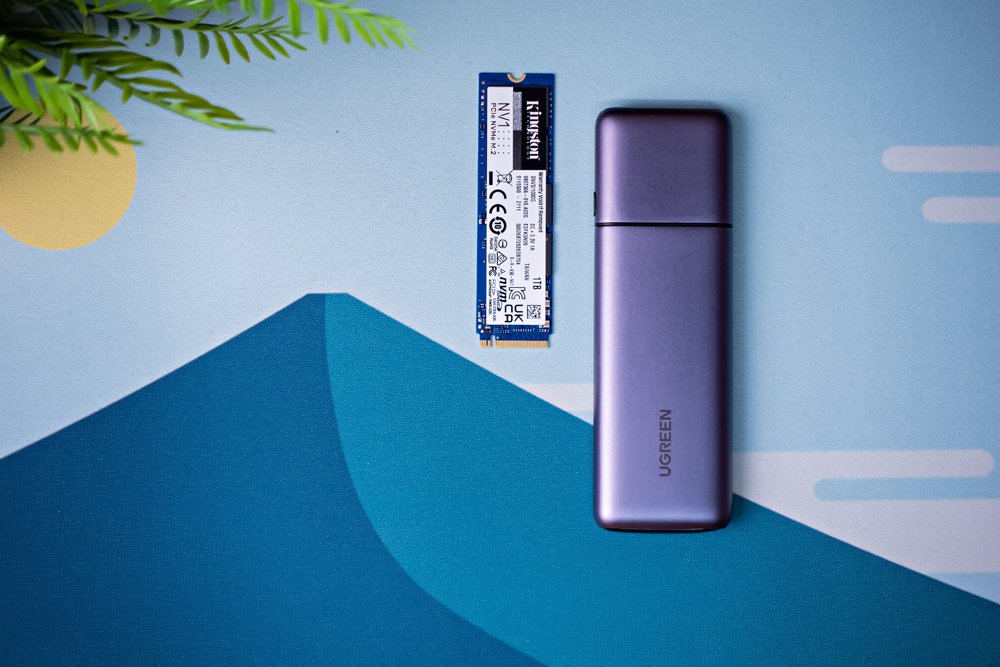 Use Case and Performance
As I've pointed out earlier, I want to utilize the Kingston NV1 PCIe NVME SSD with the UGREEN M.2 M-Key SSD External Enclosure as a fast portable storage device that should beat any external HDD and SSD enclosure without necessarily have to break the bank. The Kingston NV1 is priced around Php 5475 and the UGREEN M.2 Enclosure is priced at around Php 1387 so the combination is not entirely expensive if you compare it with other solutions.
The only downside of this setup is the bottleneck or limitation of the USB 3.2 Gen1 interface that maxes out at around 1GB/s speed. So we're not really getting that peak performance the Kingston NV1 NVME drive can reach. With that being said, as per my testing, I was still able to edit off this DIY external storage device in Adobe Premiere Pro. And although the thumbnail generation can take some time, scrubbing through my 4K timeline is perfectly usable without much hiccups or stuttering. If you want to know how the UGREEN M.2 M-Key SSD External Enclosure performs using various NVMe SSDs, you can check my review here.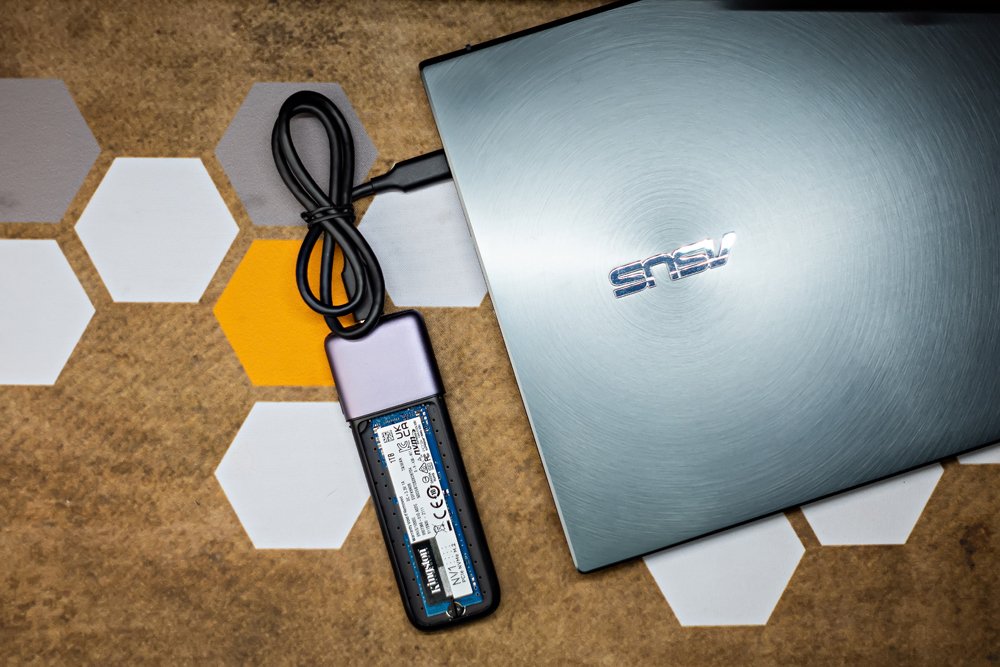 Benchmarks
For our performance benchmarks, I solely tested these drives inside the UGREEN M.2 M-Key SSD External Enclosure as that is our main focus for this review. So again take note of that 1GB/s limitation of the USB 3.2 Gen 1 Interface. I connected this DIY Portable Storage Device to an ASUS ZenBook 13 Laptop with 512GB PCIe 3.0 x2 NVMe SSD.
CrystalDiskMark
On CrystalDiskMark, with a 1MB block size, 5 passes, and 1GB transfer file size, it basically simulates large file transfers such as ISOs, Movies, and things like that or when streaming movies directly from the storage device. 
Next, is Random 4K read and write performance with a random 4KB block size and the same 5 pass and 1GB transfer file size. This one simulates small random file size transfers such as images, text files, and other fragmented data which utilizes more computing resources than a sequential test, hence the slower results in read and write speed.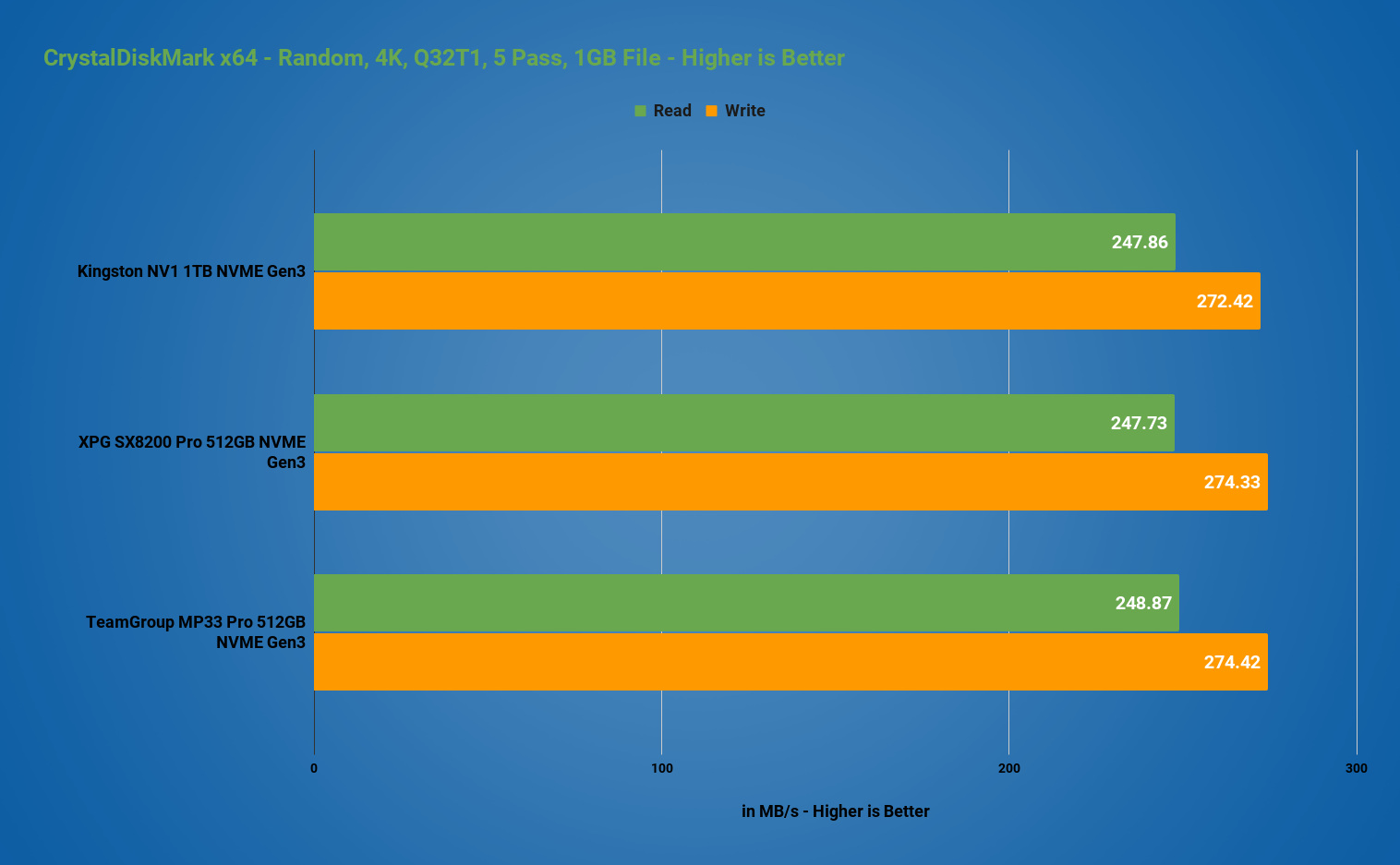 AS SSD Benchmark
Access Times Performance
Other than the sequential and random read and write speed test, it is also important to test a drive's latency when it comes to accessing data. In this test, we used the AS SSD Benchmark Tool.
Input/Output Performance (IOPS)
Alongside the access times, we also captured the data for the 4K-64thrd which gives us an idea about the input and output operations per second performance of the drive on high queue depth. These were measured using a random 4KB block size with 1GB file size transfer on a 64 thread request. 
Disk Bench Tool
Real-World Performance
For our real-world performance test, I used the Disk Bench tool to capture the real-world read and write performance of the drive with 8 files and a total of 13.8 GB file size. This is again using the UGREEN M.2 M-Key SSD External Enclosure moving files to and from an ASUS ZenBook 13 Laptop with 512GB PCIe 3.0 x2 NVMe SSD.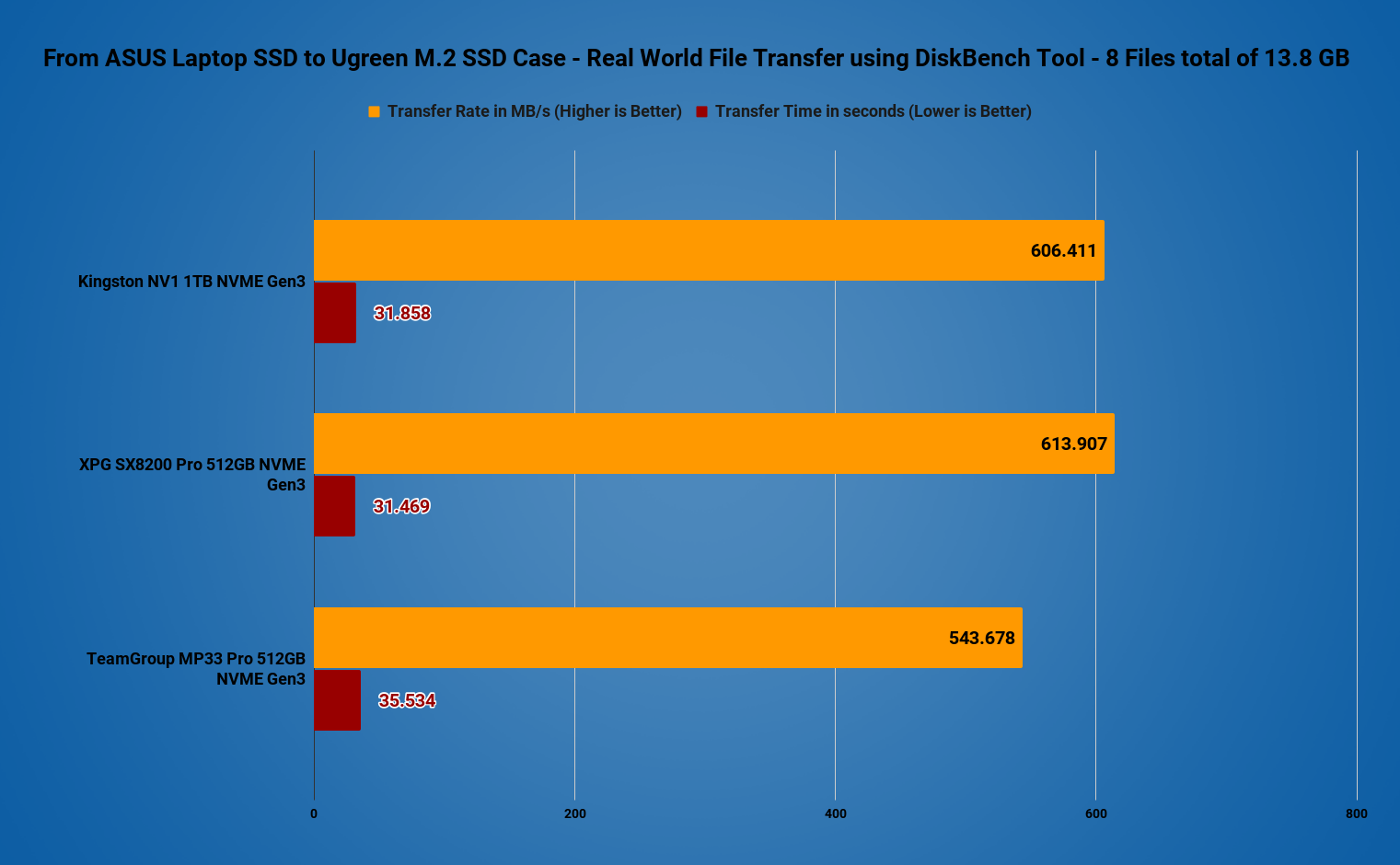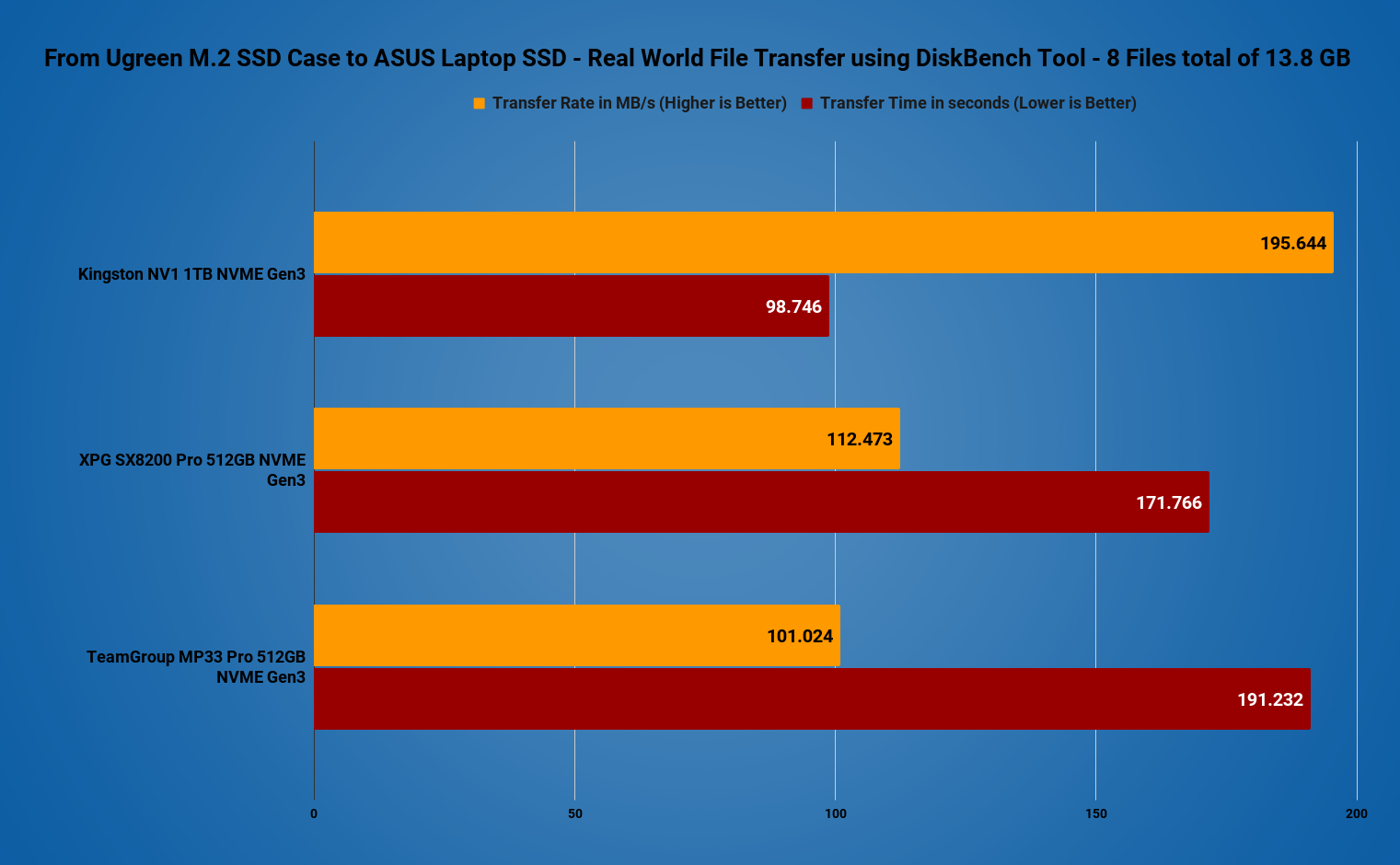 VERDICT
Overall, performance-wise, the Kingston NV1 does the job done. I can edit photos and videos off of this DIY Portable Storage Device and I can also transfer files small and large in between my devices such as my laptops and my desktop. Think of it as a glorified flash drive with larger capacity and faster speeds that should be perfect for any type of on-the-go use case scenarios or even just using it around the office to transfer files in between devices. The only reservation that I have with this is the lower endurance so make sure you take that in mind in terms of how often you write data especially for using it as your scratch disk for video editing. For normal day-to-day file transfer tasks, this should be sufficient enough. Of course, outside the scope of this article, you can also use the Kingston NV1 normally as you typically would by using it as a boot drive or internal storage device for your laptop or desktop PC.
In addition, to give you more idea about different options from Kingston, below is a quick chart of their complete lineup. As you can see, the Kingston NV1 falls in the "Easy Upgrade" category being one of the most affordable options from the lineup.
SHARE THIS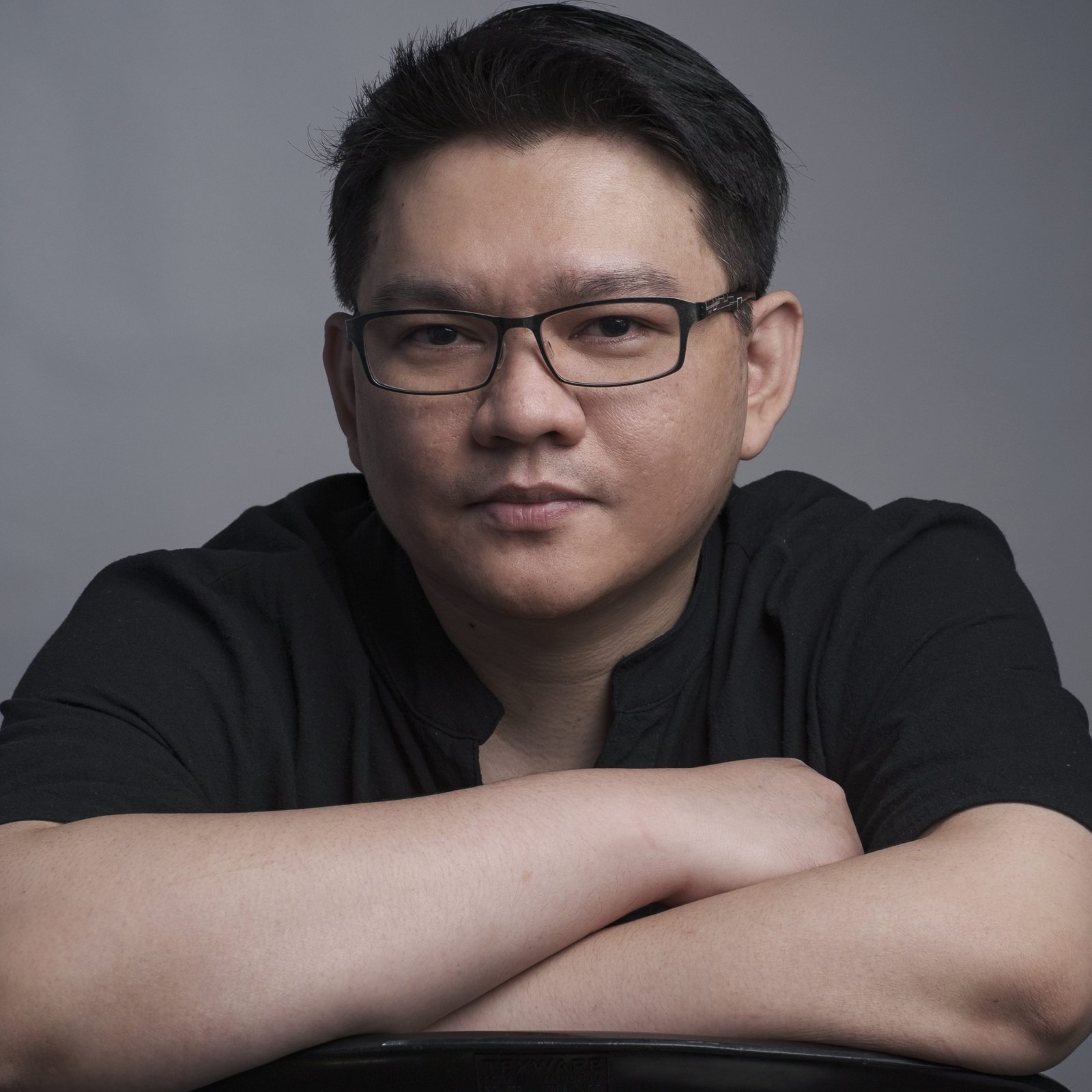 The Broll who always got your back online!