Today, we're taking a look at one of the four ASUS TUF Peripherals that I have here in our workspace, we're going to check out first the ASUS TUF M5 Gaming Mouse, a mouse that is decently built with specialized coating to help with durability and longevity as what you might expect from any TUF product. The TUF lineup or The Ultimate Force was specifically established to provide consumers with PC components, Chassis and Peripherals that are built to last. ASUS in particular created their TUF Gaming Peripherals lineup that are pretty cohesive across the board from the design, performance and software support. So to kicks things off, let's start with the ASUS TUF M5 Gaming Mouse.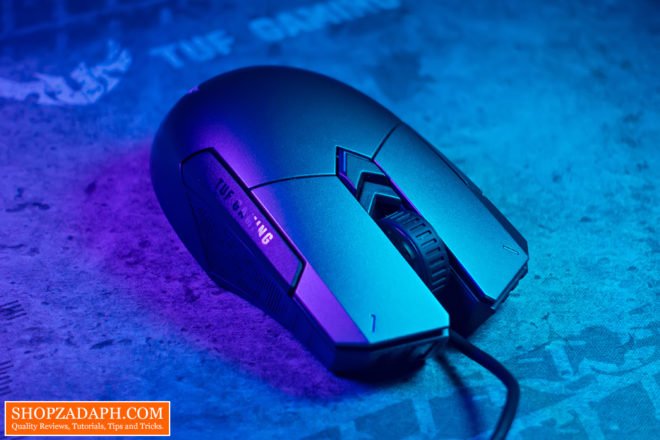 MY EARLY BREAKDOWN

Pros: Decent build quality, Decent sensor, Polished software
Cons: Tall rear end bump might need some getting used to for some people
SPECIFICATIONS

Connectivity Technology: Wired
Tracking: Optical
OS Support: Windows® 10 , Windows® 7
Dimensions: L 111 x W 61 x H 42 mm
Weight: 110 g with cable / 85 g without cable
Resolution: 6200dpi
Interface available: USB
WHAT'S IN THE PACKAGE

1 x gaming mouse
1 x user documentation
FULL REVIEW
Design and Construction

In terms of design, the ASUS TUF M5 gaming mouse has this edgy look with sharp design and polygonal cutouts. 
At the back of the mouse we have an illuminated TUF logo which you can customize the lighting effects via software and you can also sync it across all your ASUS aura sync compatible devices.
And then at the top front we have the scroll wheel and a DPI adjustment button. We also have here the left and right mouse clickers with omron switches.
On the left side we have the forward and back buttons and at the other side we a TUF gaming branding. Both sides has this patented TUF pattern that should help with the grip.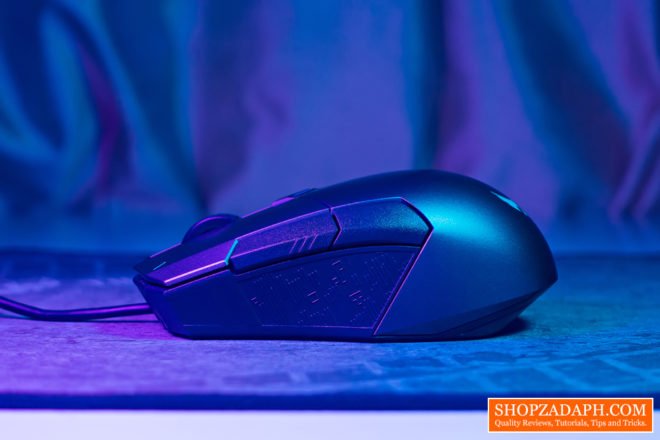 In front we also have some rectangular design that compliments the overall edgy look, and at the bottom we have 3 mouse feet and of course, the optical sensor.
The construction is made mostly of durable plastic with non-braided cable and weighs roughly around 80g which is light enough for me. The mouse surface as claimed by ASUS has a specialized coating that should help with durability, and I actually find it true as the surface feels a little different and it doesn't look like its going to fade easily over time. I also like the fact that the cable is non-braided and quite flexible so it doesn't drag too much against the surface.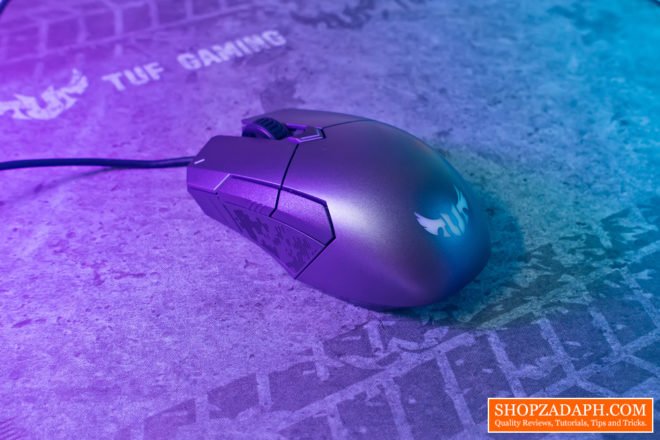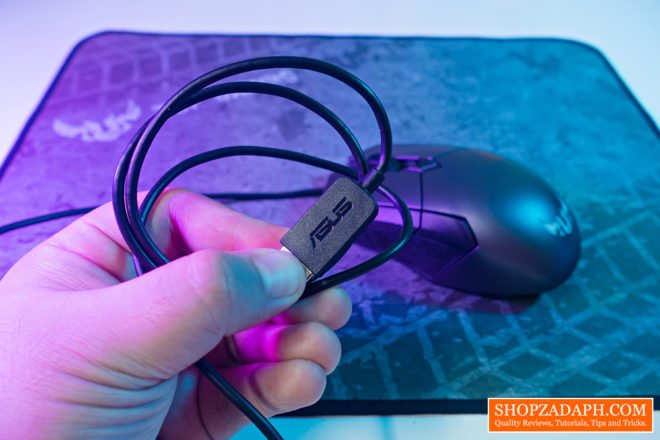 Shape and Comfort

Now in terms of the shape, it is an ambidextrous mouse which means it is suitable for both left handed and right handed users, although the forward and back buttons are only available on the left side. The shape has this high curvature at the back side but not too much to make it uncomfortable specially for people with small hands like me, it is also suitable for both claw grip users and fingertip users like myself.  The tall rear end bump might need some getting used to for some people but like I said, it is not that bad especially that the shape is balanced due to it being an ambidextrous mouse.
Sensor

In terms of the sensor it is using the Pixart PAW3327 with a resolution of up to 6200dpi, you can customize the DPI using the ROG armoury software in increments of 100.
As for the performance, I didn't encounter any issue with it and I find it accurate enough for FPS games, obviously it is not the best sensor currently in the market but for what it's worth it is quite decent.
I have no issues with tracking, it is responsive with a lift of distance of 1 CD, the CD i used for testing measures around 1.2mm and it stopped tracking after I put another CD, so it is around 1.2 to 2mm give or take when it comes to its lift off distance.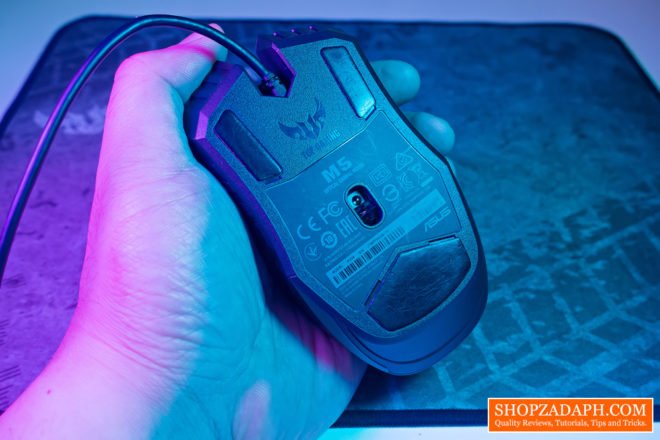 Mouse Buttons

The mouse clickers uses omron switch and in my opinion, regardless of the issues with omron switches double clicking at some point, I still prefer this over the huano switch because I like the lightweight actuation force required on the omron switches compared to the heavier huano.
The forward, back, DPI adjustment and scroll wheel buttons are also very solid without any unnecessary wobble.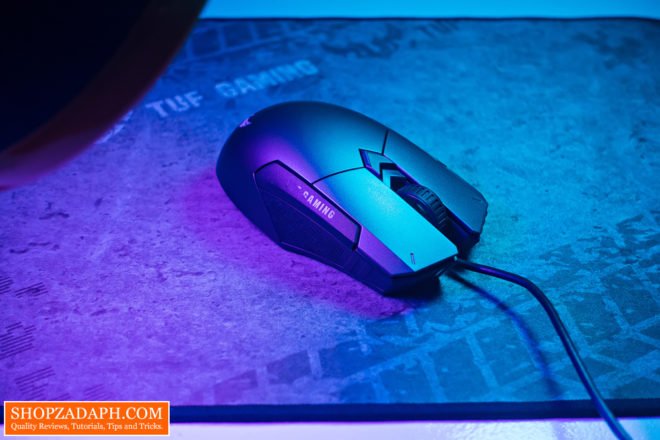 ROG Armoury Software

Lastly, you can also take advantage of the ROG armoury software to further customize the Asus TUF M5 gaming mouse, you can adjust the DPI settings, polling rate, angle snapping and button response. Of course you can also adjust the lighting effects and it also has a very interesting stats feature wherein you can track your clicks and tracking distance. You can also change profiles by simply pressing different combinations of the forward and back buttons alongside the DPI button, which is a feature that I don't think I'll need but I appreciate that it's there, maybe you can use it if you use different settings per game or application.


VERDICT

To conclude, I really have no major complaints about the ASUS TUF M5 Gaming Mouse. It is built quite decently with an acceptable weight of around 80g. The PAW3327 is also quite good, I have no issues with it for tracking and for casual gaming. The claimed specialized coating is still subject for further testing and observation but for my initial feel and experience, it does feel like it's gonna hold up. Regardless, it doesn't really matter that much since the color of the surface is silver gray which will probably won't look that bad if it inhibit shine overtime. The omron mouse clickers are expectedly satisfying to click and the other buttons like the forward, back, as well as the DPI and scroll wheel buttons all feel really solid without any unnecessary wobble. Overall, amongst all the TUF gaming peripherals from ASUS that I've tried recently, this is the one I am most satisfied with.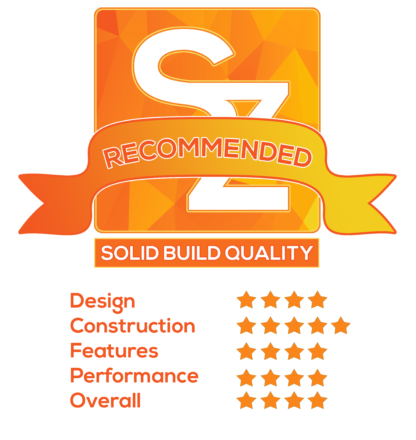 Related Article:
ASUS TUF Gaming Peripherals Lineup Unboxing and Review
Thanks to
ASUS
for making this review possible, you can get this mouse from their partner stores, link below.
If you like this one, please consider subscribing to my channel by hitting the button below. Have a great day!

SHARE THIS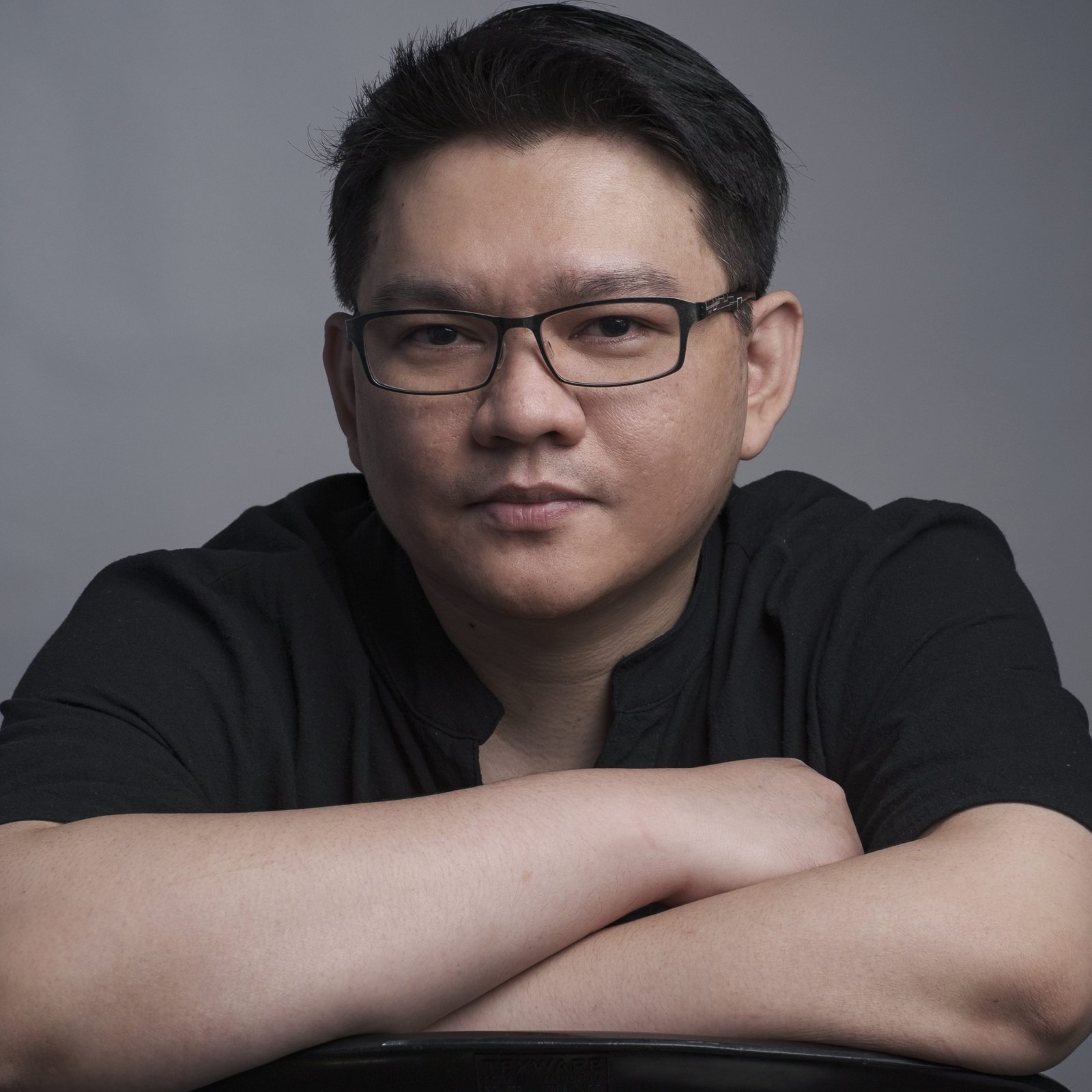 The Broll who always got your back online!