Back in the day, it was very hard to transfer files between an iPhone and other devices but today, thanks to portable storage devices like the one we're taking a look at here, transferring and backing up files is now as simply as pushing a button. What we have here is the Transcend JetDrive Go 500, an on-the-go flash drive that has a dual plug with lightning and USB and has a lot of tricks up it sleeve for such a tiny device.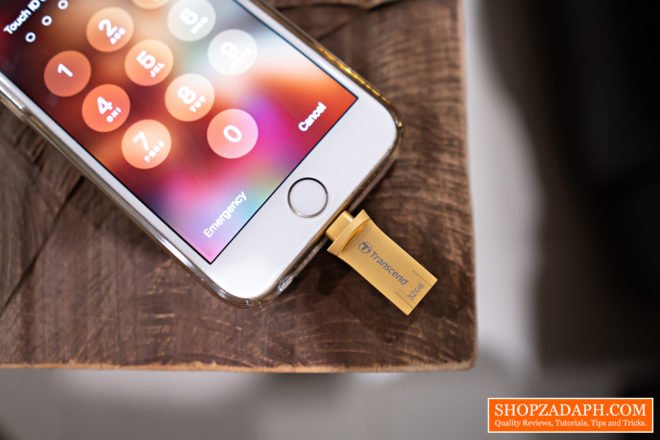 MY EARLY BREAKDOWN

Pros: Compact and portable, Sleek design, Decent read speads, Intuitive app
Cons: Not easy to find locally
SPECIFICATIONS

Appearance
Dimensions: (Max.) 36.55 mm x 14.3 mm x 9.01 mm (1.44″ x 0.56″ x 0.35″)
Weight: (Max.) 5 g (0.18 oz)
Color: Gold/Silver
Interface
USB Type: USB Type-A
Connection Interface: Lightning/USB 3.1 Gen 1
Storage
Capacity: 32 GB/64 GB/128 GB
Operating Environment
Operating Temperature:0°C (32°F) ~ 70°C (158°F)
Operating Voltage: 3.3V±5% (Lightning)/5V±5% (USB 3.1 Gen 1)
Performance
Maximum Performance: 20 MB/s (Lightning)/130 MB/s (USB 3.1 Gen 1)
Format
File System: FAT32/exFAT
Warranty
Certificate: CE/FCC/BSMI/KC/RCM
Warranty: Two-year Limited Warranty
System Requirement
Operating System:
Microsoft Windows 7
Microsoft Windows 8
Microsoft Windows 10
Mac OS 9.0 or later
Linux Kernel 2.4.2 or later
Compatability
Supported Device: Most iOS Devices, click here for the complete list.
WHAT'S IN THE PACKAGE

The packaging is pretty straightforward, just a simple white box with all the key features around it and a small window at the center to preview the product.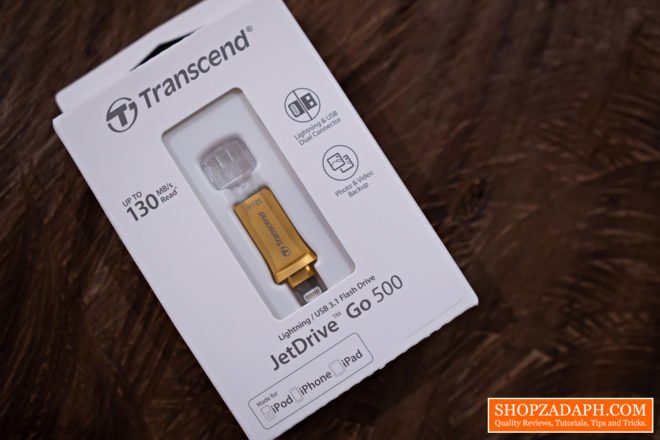 At the back, we have the specifications, certifications and other miscellaneous details.
Inside the packaging you'll get a small leather strap.
Two end caps in different colors.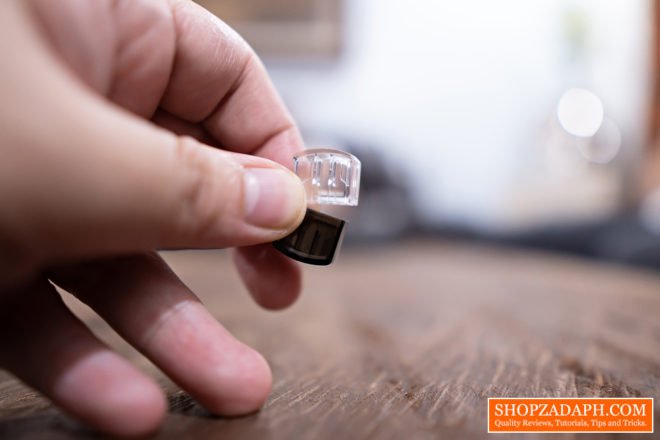 And of course, the flash drive itself.
FULL REVIEW
Design and Construction

In terms of the design and construction, as with any latest flash drives from Transcend, the Transcend JetDrive Go 500 has an aluminum casing with a slot for the included leather strap. The design is pretty sleek all around that should match the design language of most iOS devices which this product is specifically made for.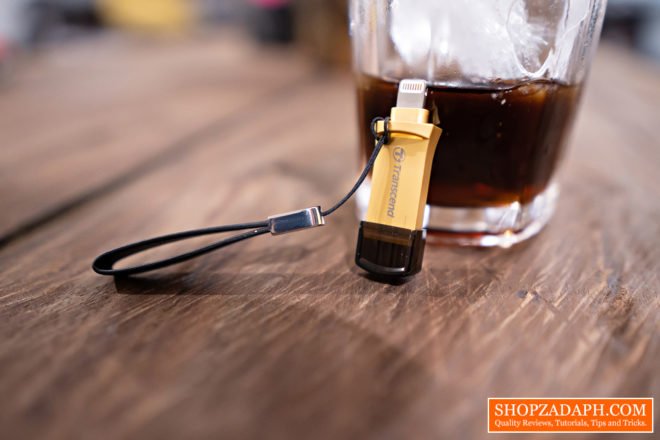 Like I said, this flash drive has dual plugs with a lightning and USB Type A for a wide range of device compatability.
---
Features (From official website)

Mobile Storage for iOS Devices
Specifically designed for iPhone, iPad, and iPod®, Transcend's JetDrive™ Go 500 Lightning/USB 3.1 flash drive not only expands your iOS device storage by up to 128GB, but also features a sleek zinc alloy casing. Powered by the exclusive JetDrive Go App, the JetDrive Go 500 can do more than you think a flash drive can do!
A flash drive for iPhone, iPad and iPod
The Transcend JetDrive Go 500 is the answer to the frustrating "Cannot Take Photo" alert message. Move photos and videos to the JetDrive Go 500 to instantly free up valuable storage space on your iPhone® or iPad®. Alternatively, the JetDrive Go App allows you to capture and save photos and videos directly to the JetDrive Go 500!
Compact and refined design
The Transcend JetDrive Go 500 is one of the smallest MFi certified flash drives on the market. With a sleek, metallic zinc casing that mirrors the stunning design of your Apple device, the JetDrive Go 500 is available in both silver and gold colors.
Versatile JetDrive Go App
The JetDrive Go App features an intuitive interface that allows you to take full advantage of the JetDrive Go 500. Organize and back up photos and videos from your iOS devices to the JetDrive Go 500 in just a few taps. Being able to access files stored on the JetDrive Go 500 without an internet connection allows you to share and view files in all situations.
One-touch backup
Backing up files to the JetDrive Go 500 via the JetDrive Go App is easy and intuitive. The JetDrive Go App features a convenient backup function that allows backing up not only Camera Roll and Contacts from your iOS device, but also photo albums from cloud storage and social media to the JetDrive Go 500.
Record and save
Aside from just transferring and backing up files, the JetDrive Go App is also equipped with a snapshot function which allows not only photos and videos, but also audio recordings to be saved directly to the JetDrive Go 500 flash drive right after being recorded. Don't let any fantastic moment slip through your fingers because your iPhone runs out of space. Shoot with the JetDrive Go 500 plugged in!
For work and for fun
The JetDrive Go App supports a wide variety of file formats including Microsoft Office, Apple iWork and Adobe PDF files. You can even pre-load your favorite movies, TV shows, and music files to the JetDrive Go 500 to make the most of your leisure time.
Dual connectors, double convenience
The JetDrive Go 500 combines a Lightning connector and a regular USB 3.1 (Gen 1) connector into a flash drive*, providing an ultra-convenient way to back up and transfer files among iOS devices, Mac computers, PCs and laptops.
Extended Lightning connector
The JetDrive Go 500's extended Lightning connector allows it to have expanded compatibility with oversized protective bumper cases that prevent other flash drives from properly connecting without removing the case.
Super speed USB 3.1
Equipped with a SuperSpeed USB 3.1 (Gen 1) interface, the Transcend JetDrive Go 500 supports transfer speeds of up to 130MB/s, allowing you to transfer an entire 4GB HD movie in just 30 seconds.
Password protection
To prevent unauthorized users from accessing to your JetDrive Go 500, the JetDrive Go App provides a password protection feature to secure sensitive data stored on the flash drive. You can either enter the 4-digit combination or use Touch ID* to unlock the JetDrive Go 500.
Apple MFi-certified
Fully compatible with all iOS devices, the Transcend JetDrive Go series of MFi-certified flash drives meet Apple's stringent safety, performance, and manufacturing standards.
---
Performance

Now, let's discuss the actual performance of the Transcend JetDrive Go 500
For our testing, I plugged the flash drive on a USB 3.1 Gen 2 port on my system with the following specifications:
AMD Ryzen 5 2600x Processor
MSI B450M Mortar Motherboard
G.Skill Trident Z 3200mhz RAM
Zotac 1070 Mini Graphics Card
Seasonic M12II 620W Power Supply
Kingston UV500 480GB Boot Drive
CrysyalDiskMark

On CrystalDiskMark, which is one of the most reliable benchmarking tools that I use to measure sequential read and write speeds, the Transcend JetDrive Go 500 performed well around its specifications with 130 MB/s read and 34.08 MB/s write speeds.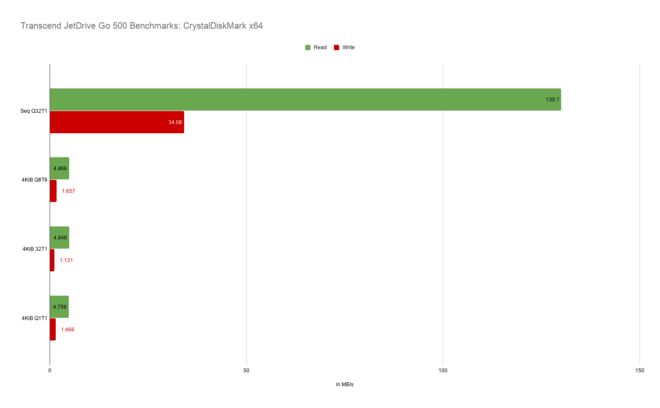 ATTO Disk Benchmark
I also ran the Transcend JetDrive Go 500 in ATTO Disk Benchmark tool, which measures the performance of the drive in various file transfer sizes so you can have an idea of how it performed across the board.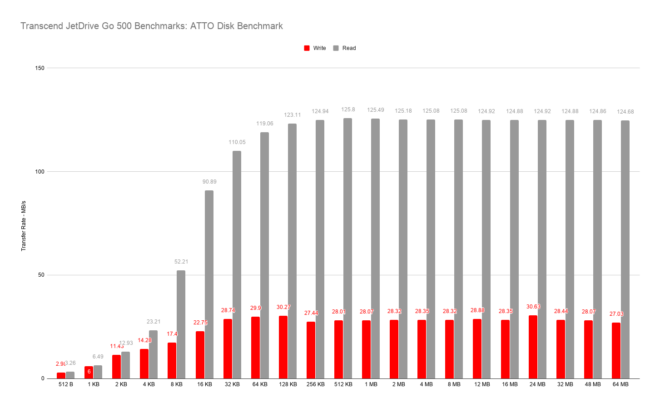 Anvil's Storage Utilities
While we're at it I also put the Transcend JetDrive Go 500 through the Anvil's Storage Utilities.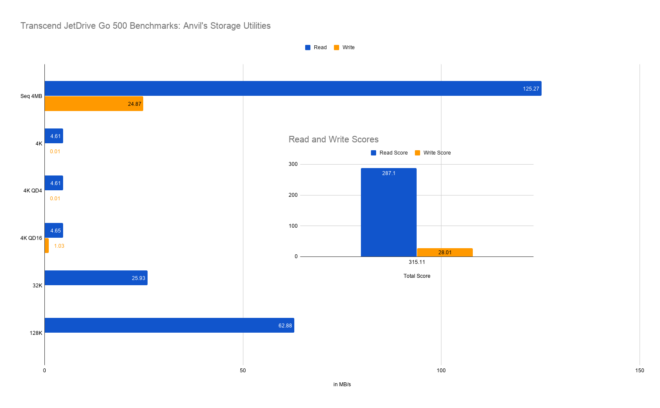 The Transcend JetDrive Go 500 performed decently well across these synthetic benchmarks running around – 5 MB/s within its rated read speed of 130 MB/s.
Disk Bench
Now, what matters most is the real world performance, so for that, I tested it using the tool called "Disk Bench". A tool that simulates a real world file transfer and accurately records the number of files copied, the total size, the time to finish the transfer and the transfer rate throughout the process.
JetDrive Go App
Upon inserting the Transcend JetDrive Go 500 flashdrive into an iPhone, it will automatically ask you to go to the App store to download the JetDrive Go app. The app is actually very intuitive and easy to use. You can sort and back up your files from your iOS device to the flash drive with just a few clicks.
You can also use the app to capture and save photos, videos and record audio directly to the flash drive, which I think is pretty cool instead of transferring them after manually.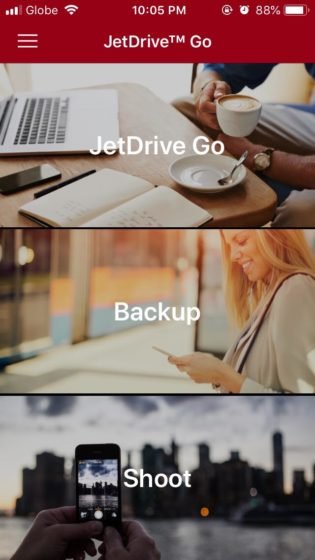 VERDICT

When it comes to USB flash drives, there's really nothing much to complain about unless their "fake", because flash drives are a pretty basic commodity and the functions and features are very straightforward. As long as they work as intended with read and write speeds on par with the specifications, you're good to go. But sometimes it's nice to see something a little different with additional features being offered like the dual interface plug and an intuitive software on the Transcend JetDrive Go 500. Overall, this flash drive performed within its specifications and has the characteristics to best match any iOS device with its sleek look and very compact form factor. If you're looking for a portable storage solution for your iPhone, iPad, Macbook and other iOS devices, then this is a very good option.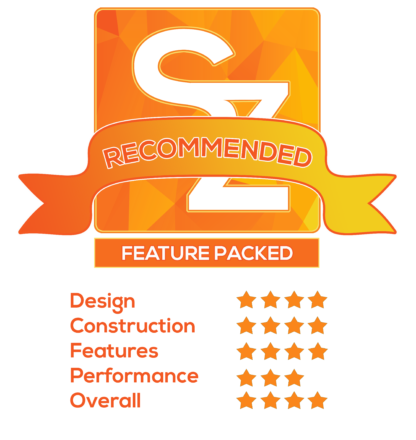 Related Article:
Thanks to
Transcend
for making this review possible, you can get this from the link below.
If you like this one, please consider subscribing to my channel by hitting the button below. Have a great day!

SHARE THIS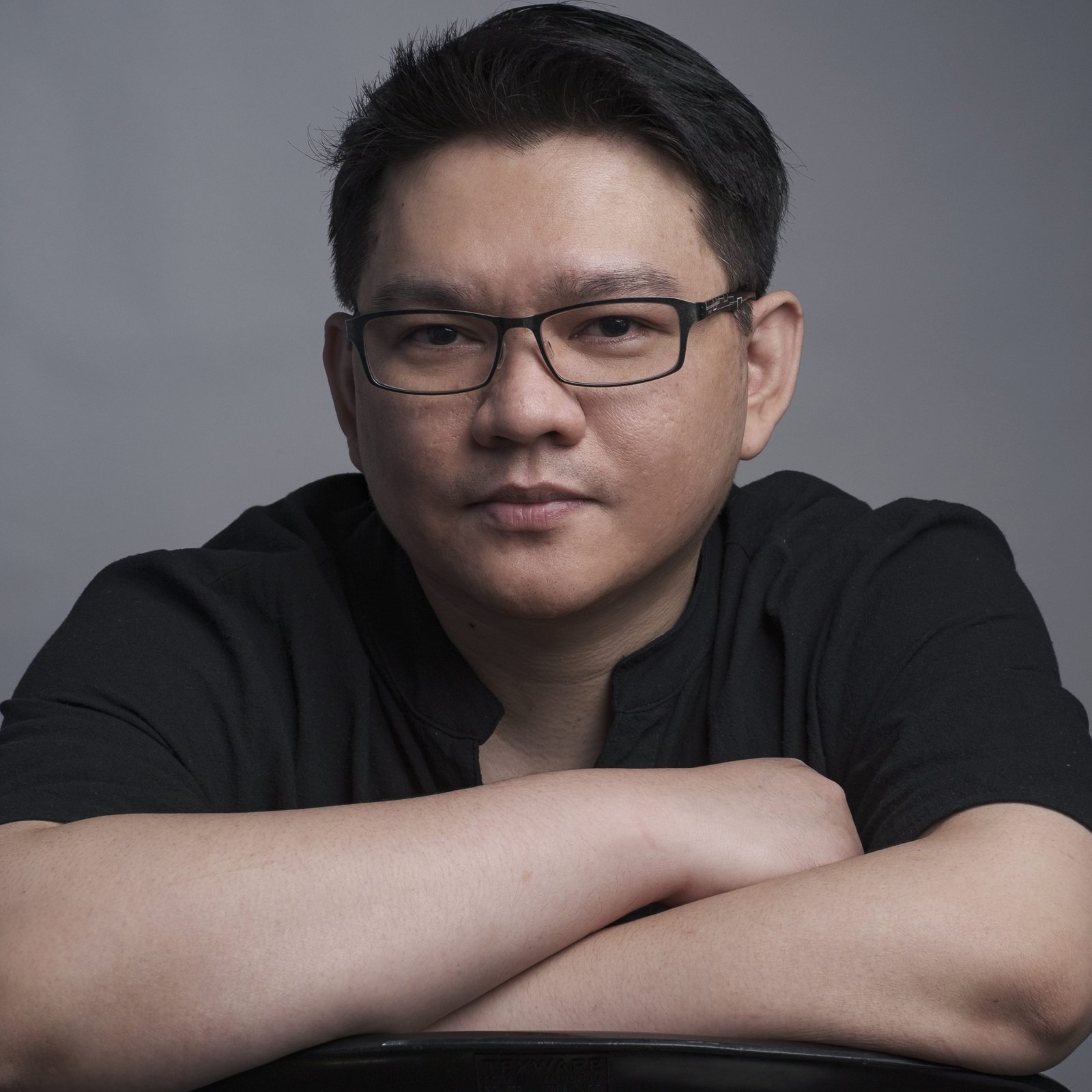 The Broll who always got your back online!