A True Wireless Stereo Earbuds with Active Noise Cancellation, Transparency Mode, Low Latency Game Mode and Wear Detection for only around Php 2000? that's what the NEW DIZO GoPods is all about. It only lacks one notable feature that most more expensive True Wireless Stereo Earbuds have which is wireless charging but aside from that, it pretty much has all the bare essentials and more for a fraction of the price. Does it sound good, is comfortable, and lasts substantially long enough? let's find out, shall we?
MY EARLY BREAKDOWN
Pros: Active Noise Cancellation, Transparency Mode, Low Latency Game Mode, Wear Detection, Good Sound Quality, Has App Support
Cons: No touch volume control, Relatively shorter battery life compared to other TWS earbuds
SPEFICIFICATIONS
Active Noise Cancellation
10mm Hi-Fi Bass Boost Driver
25hrs Total Playback
Intelligent Chip
Transparency Mode
88ms Super Low Latency
Dual Mic Noise Cancellation for Calls
Trendsetting Design (Gemstone Design & Electroplating)
Intelligent Touch Controls
Instant Auto Connection (Google Fast Pair)
Smart Wear Detection
IPX5 Water Resistant
realme Link App with 3 EQ Presets
WHAT'S IN THE PACKAGE
While the Dizo is part of the realme TechLife brand, the packaging is completely different from the typical yellow box realme is known for.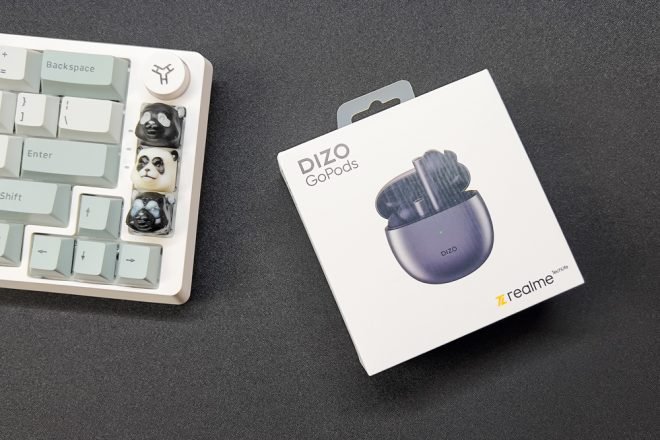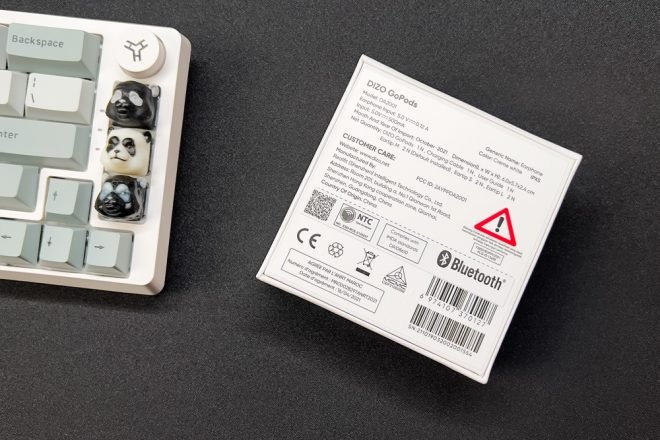 It does however, resembles the branding with an image preview in front, and some key features and speficiations around the box.
Upon opening the box, the first thing that'll greet you is the pebble-shaped Dizo GoPods and apparently, what we have here is the quite unique Creme White variant.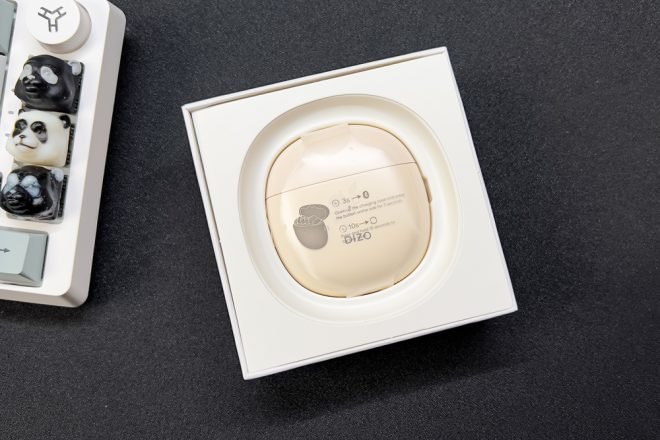 Undearneath it we have a few items that includes the user manual,
A rather short USB Typce C charging cable and a few replacement eartips.
FULL REVIEW
Design, Construction and Parts Overview
The charging case is relatively compact and I kinda appreciate the unique colorway of this creme white variant, only a few of these colorways are available for a True Wireless Stereo Earbuds. In front, we have a subtle Dizo logo and an equally subtle LED indicator.
At its side (sorry I forgot to take a phot), we have the pairing button and then at the back, its basically clean.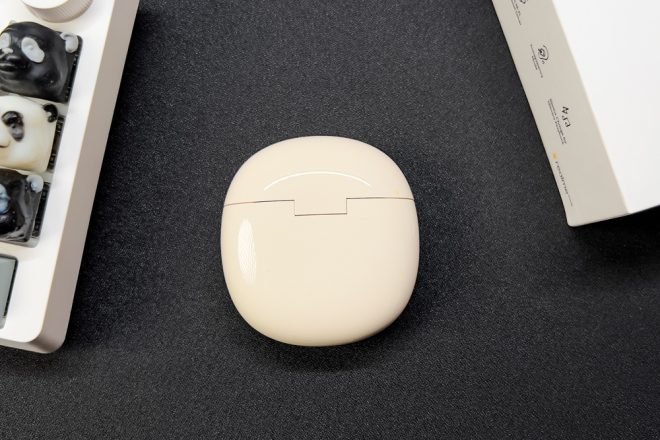 At the bottom, we have the USB Type C charging port. Unfortunately and understandably given the price, we don't have wireless charging for the case.
Opening the case reveals the two IPX5 Water Resistant GoPods earbuds magnetically attached inside.
The orientation is kinda awkward though as you'll need to rotate the earbud after removing it from your ears before you can place it inside the charging case, not a deal breaker but something that I immediately noticed in terms of convenience. 
In terms of the earbuds themselves, it features a rubber suction eartip design with a rather long pole. This design may or may not appeal to some depending on each personal preference. Personally, I don't like earbuds that sticks out too much from my ears but for some, this might be a good option so that you have something to grasp easily when taking it out and putting it back in. 
The comfort and fit will highly vary depending on the size and contour of your ears and ear canals but as per my experience, it is definitely comfortable thanks to its lightweight construction. Suction pressure is very typical for a rubber tip form factor and again, the comfort level will depend on your ears.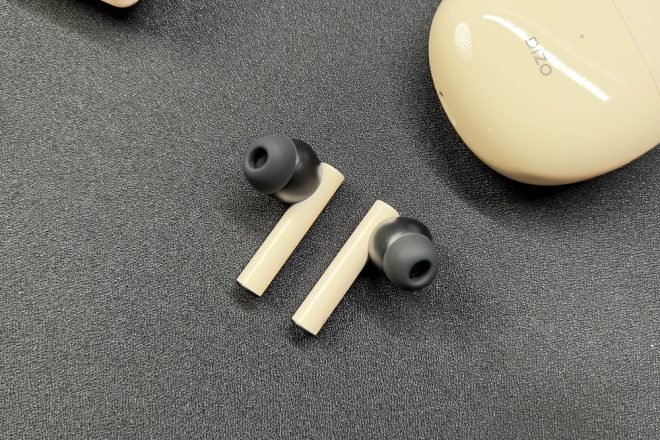 Features
Smart Wear Detection
Speaking of taking it out and putting it back in, one of the notable features of the Dizo GoPods especially considering its price is its Smart Wear Detection feature that automatically pause the music whenever you take out your earbuds and play the music again as soon as you put it back in. It works really well and I find it surprisingly convenient. Imagine someone coming up to you to start a conversation, you don't have to pause your music and just simply take out one of the earbuds. 
Transparency Mode
Alterntively, with lower volume, you can also enable the Transparency Mode feature so that you're still aware of your surroundings. It works fairly good but the experience is no where near the sound level you'll get without any earbuds inside your ears.
Active Noise Cancellation
Another cool feature of the Dizo GoPods that is usually only found on more expensive True Wireless Stereo Earbuds is the Active Noise Cancellation feature. It can reduce up to 25dB of noise which includes low frequency noises such as air conditioners, air purifiers, airplane, train and other rumbling noises. It works fairly well but you'll have to set your expectations right, it doesn't totally block all noises like voices and higher pitched sounds but it essentially provides you with a cleaner listening experience especially when you are able to fit it properly inside your ear canal. This is definitely a feature that makes recommending the Dizo GoPods super easy especially for its very affordable price.
Low Latency Game Mode
And it gets even better as the Dizo GoPods also has a Low Latency Game Mode minimizing delay between video and audio signals. It works really good as well not only for gaming but for general media consumption watching videos on Netflix and YouTube.
Sound Quality
In terms of the sound quality, the Dizo GoPods sounds fairly good, again considering its price. By default the sound signature is more on the balanced side with a substantial amount of low end, clear mids and comfortable highs. Bass instruments are definitely felt, vocals are substantially clear and the highs are for the most part, controlled. The good thing here is that you can actually adjust the sound signature via the realme link app between Bass Boos+, Balanced and Bright. Not to mention, you can even increase the volume levels way beyond the usual using the volume enhancer option inside the app. Overall, the sound quality of the Dizo GoPods is very pleasing to the ears without any single overpowering part of the sound frequency spectrum.
In terms of microphone quality, it is also pretty good thanks to the dual mic noise cancellation feature, good enough for casual calls.
realme Link App
Speaking of the realme Link App, this is where you can easily setup your desired settings especially the option to customize the touch controls.
Inside the app, you'll see the battery levels of both the left and right earbuds as well as the charging case. We also have here the toggle between the Noise Cancellation, Normal and Transparency Modes. 
You can also choose to disable a particular mode so that you can easily change in between two modes using the touch control, let say you're not interested with using the normal mode.
Going back, you can also change the modes here between Bass Boost+, Balanced and Bright depending on your listening preference and like I said earlier, you can also enable the volume enhancer to further increase the volume levels if you're that crazy.
We also have here the option to enable Game Mode, In-ear detection, Auto Answer and change the touch conrols.
The only significant thing that is lacking here is volume touch controls. I was hoping that with this amount of freedom when it comes to customization and controls that we're also getting an option to adjust the volume but apparently, we don't. This is probably one of only a few things that I don't like about the Dizo GoPods.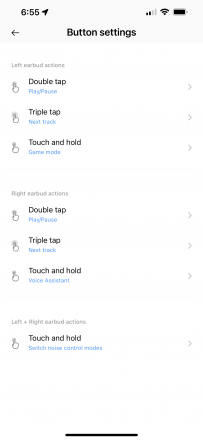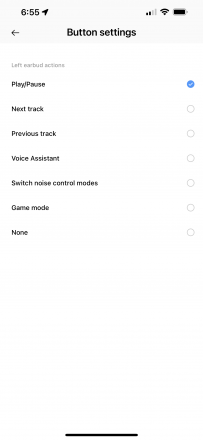 Battery Life and Overall Bluetooth Performance
Battery life is generally good with up to 4 hrs playback at 50% volume with noise cancellation on and up to 5 hrs at 50% volume with noise cancellation off. This is considerably shorter than other True Wireless Stereo Earbuds that I've tried before. Although you can get up to 25 hrs with the charging case which charges the earbuds fully around an hour.
Bluetooth performance is something I don't worry anymore especially in today's modern time, devices with at least Bluetooth 5.0 and above seems to perform pretty well both in terms of reliability and consistency as long as you maintain a good line of sight of at least 10m or limit the walls up to 2 in between. The same can be said with the Dizo GoPods featuring the Bluetooth 5.2 protocol.
VERDICT
To conclude, given the price of just around Php 2000, recommending the Dizo GoPods to anyone is pretty easy. It essentialy offers pretty much everything anyone should be looking for on a budget True Wireless Stereo Earbuds and it can possibly offer more. The Active Noise Cancellation feature alone should warrant it being a consideration but with the addition of the Transparency Mode, Low Latency Game Mode and Smart Wear Detection, it makes the decision a lot easier. Not to mention, it doesn't sound bad at all either. Ultimately, If you can get past the ok battery life and the lack of volume touch contros, the Dizo GoPods is a very competetive option in a sea full of budget True Wireless Earbuds.
Related Article:

EarFun Free 2 Review – Good Value Low Latency Wireless Earbuds!
Tranya M10 True Wireless Earbuds Review – My Daily Driver!
Edifier W600BT Bluetooth Headphones Review
Limited Edition Joyroom JR-T04S Pro True Wireless Stereo Headphones Review
OnePlus Buds Z Review – Steven Harrington Special Edition!
Marshall Major IV Now Available at Digital Walker and Beyond the Box
OnePlus Buds Z in white and limited edition Steven Harrington NOW AVAILABLE at HomeOffice.PH!
Marshall Uxbridge Voice Review – A Voice Assistant That Actually Sounds Great!
realme Buds Air Pro Review – Active Noise Cancellation!
SoundPeats TrueCapsule Review
Tronsmart Onyx Ace True Wireless Earbuds Review – Quad microphone!
SoundPeats TrueDot True Wireless Earbuds Review
ASUS ROG Strix Go 2.4 Review and AI Noise Cancellation Test
Cooler Master MH630 VS MH650 Comparison and Review
Edifier R1280DB Unboxing, Quick Review, and Sound Test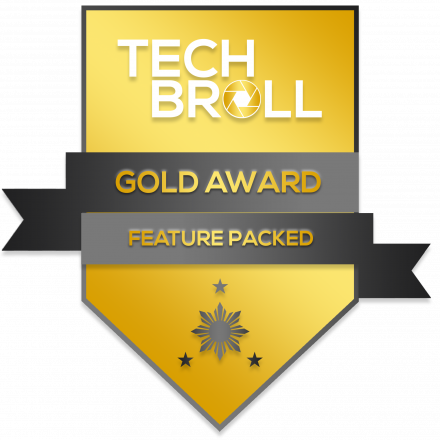 SHARE THIS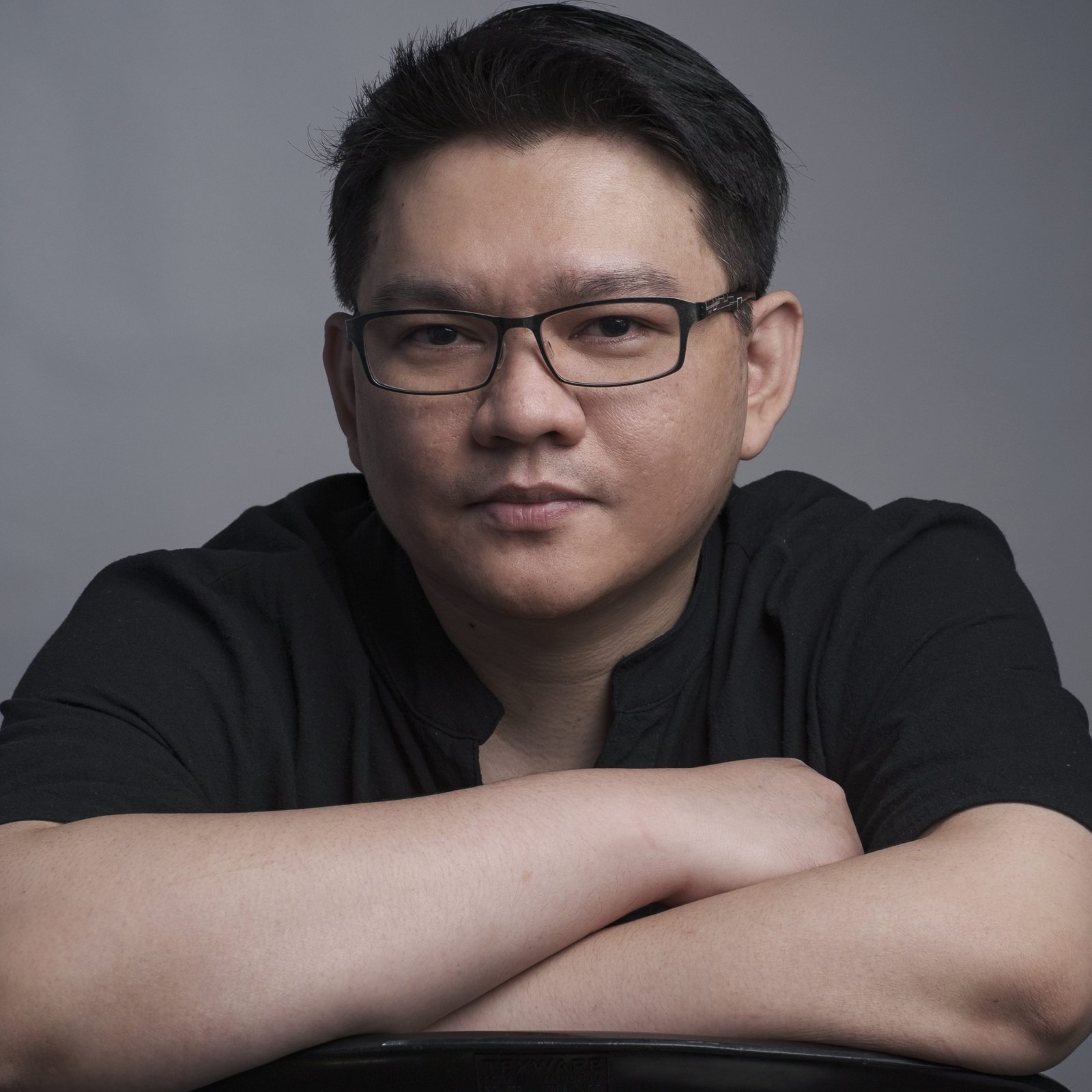 The Broll who always got your back online!