realme has been in constant motion when it comes to releasing more AIoT products which in a way, get's me quite excited. In fact, just a couple of weeks ago they released two smartwatches one of which, I was able to review here.
Today, what we have here is something we don't often see from a smartphone brand, and that only speaks about the direction realme is heading towards a centralized system of AIoT devices. I'm talking about the realme Motion Activated Night Light. A simple yet pretty useful device, more than we actually think about it.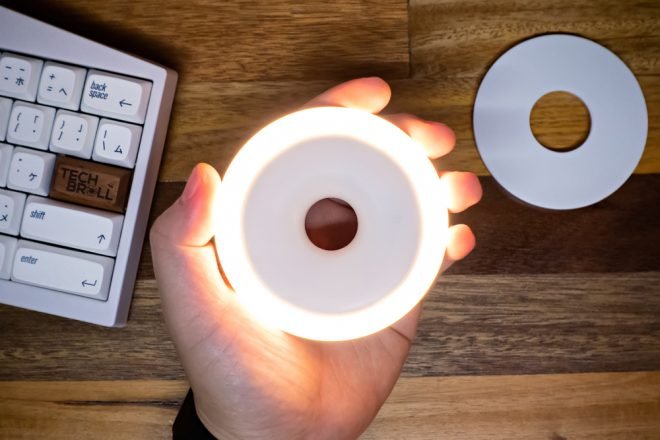 MY EARLY BREAKDOWN
Pros: Minimal design, Soft and Warm light, Long battery life, Easy to setup
Cons: Can only light up a small space (not a con, just setting up expectations)
SPECIFICATIONS
WHAT'S IN THE BOX
Like most realme products, the realme night light came in a yellow box with an image preview and model name in front. 
At the back of the box, we have some of its key features, specifications and customer care contact information of realme. 
Inside the box, we have a user manual, 3 x AAA battery, and the realme night light itself.
FULL REVIEW
In terms of design, the realme night light features a very minimal ring light design. Around the edges, we have a translucent lining that provides that soft and diffused light that partnered with the 2800k warm light, is relatively easy on the eyes. 
Hidden within the white shell are the infrared and photosensors.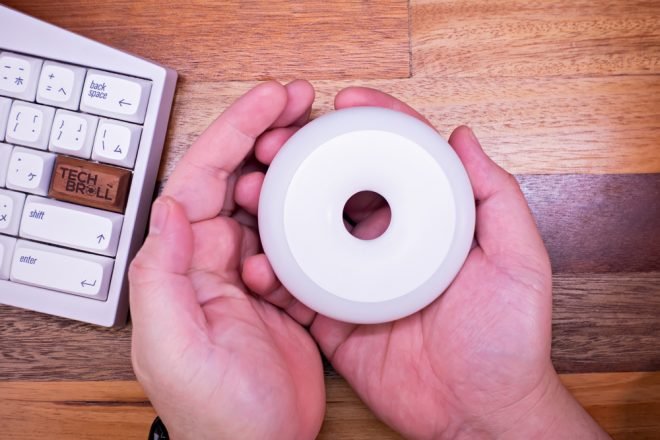 Flipping it on the side, we'll see the detachable mounting base with double-sided tape.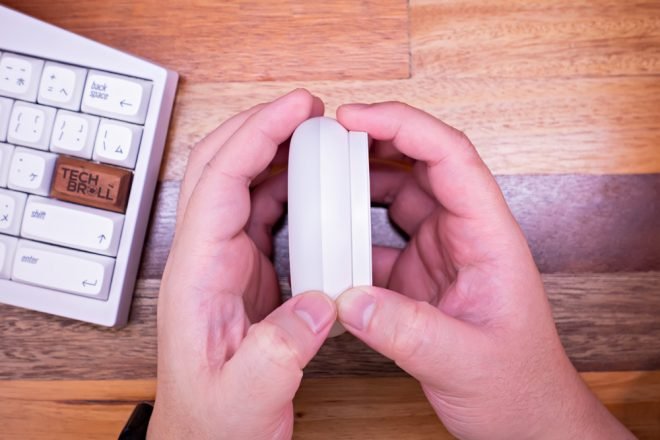 You have at least 3 different options for mounting the realme night. The first one is using the detachable mounting base which you can stick to any surface using the double-sided tape and magnetically attaches to the realme night light. Walls, ceilings, and non-metal surfaces for example. The second option is to simply mount the realme night light to any metal via its built-in magnets. Refrigerator, Metal rods, and other appliances made out of metal for example. The third option is to hang the realme night light using a string or by placing it on a hook using the hole at its center. The last option is ideal for cabinets and wardrobes.
At the back of the realme night light, there are some tiny texts that as far as I can tell are just technical specifications and ratings. 
Opening the realme night light reveals the 3 magnets and the 3 compartments for the AAA batteries. We also have here the switch for the 2 different brightness levels.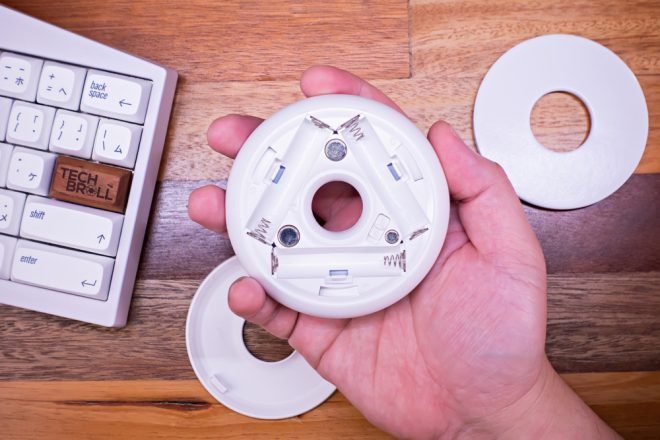 I really appreciate that realme decided to include 3 AAA batteries out of the box so that you can use the realme night light right away.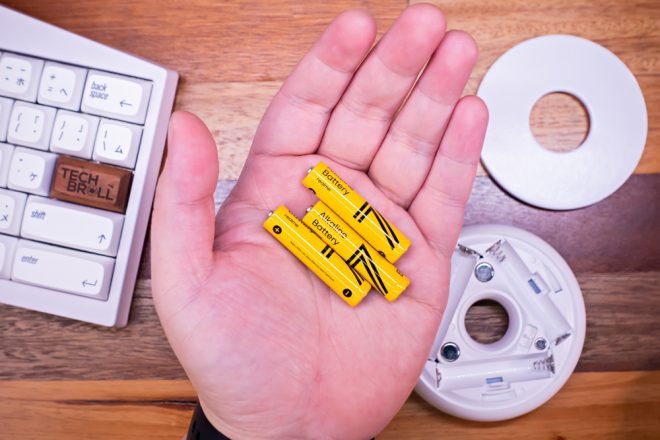 As per specifications, ideally, the realme night light could last up to a whole year without needing to replace the battery. Of course, that would be the best-case scenario but nevertheless, it is safe to say that you can place and forget this for a very long time.
The realme night light as expected can only light up so much that you can't rely on it to light an entire room adequately.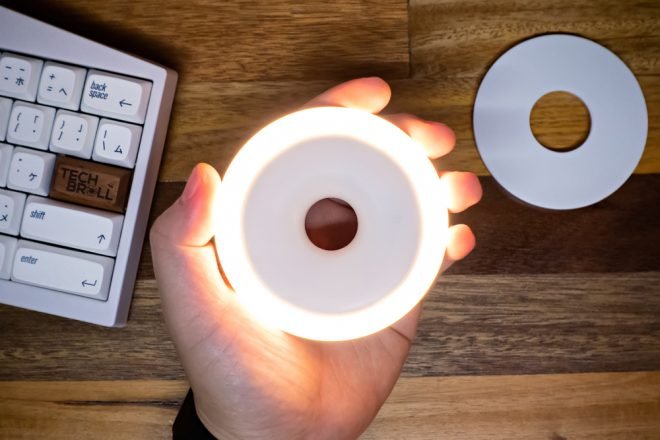 This is only suitable for small spaces like closets, small bathrooms, narrow hallways, and the like.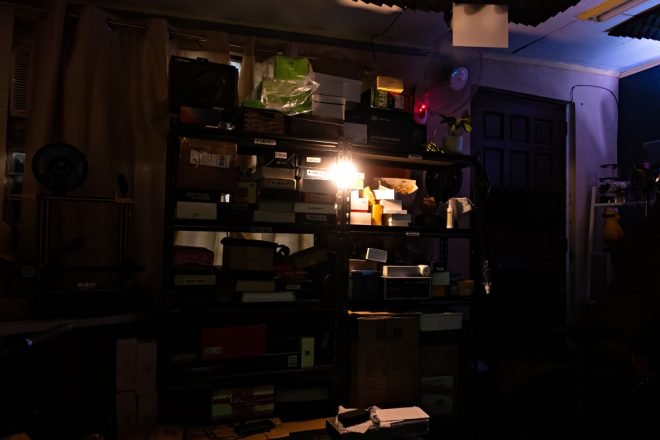 This is also perfect for shelves and storage spaces so that you can grab things without necessarily have to turn on the main light.
And with magnets, you can easily attach this to anything that has metal on it. As per my experience, the sensor works really well when you walk within its reach. The light lasts up to 15 seconds before it automatically turns off to save power.
VERDICT
To conclude, the realme night light is a small but definitely a nifty device that in my opinion, is a must-have for any household. It is really helpful especially if you just need a quick illumination for your storage spaces like closets, drawers, shelves, and whatnot. You can also use multiple of these in an entire hallway, stairs, and pathways. You can also attach one of these on a refrigerator for some midnight snacks without necessarily have to reach and blindly find the light switch. All in all, it's nice that realme decided to include this in their product lineup.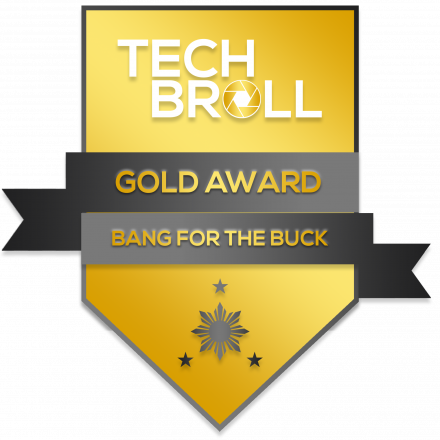 SHARE THIS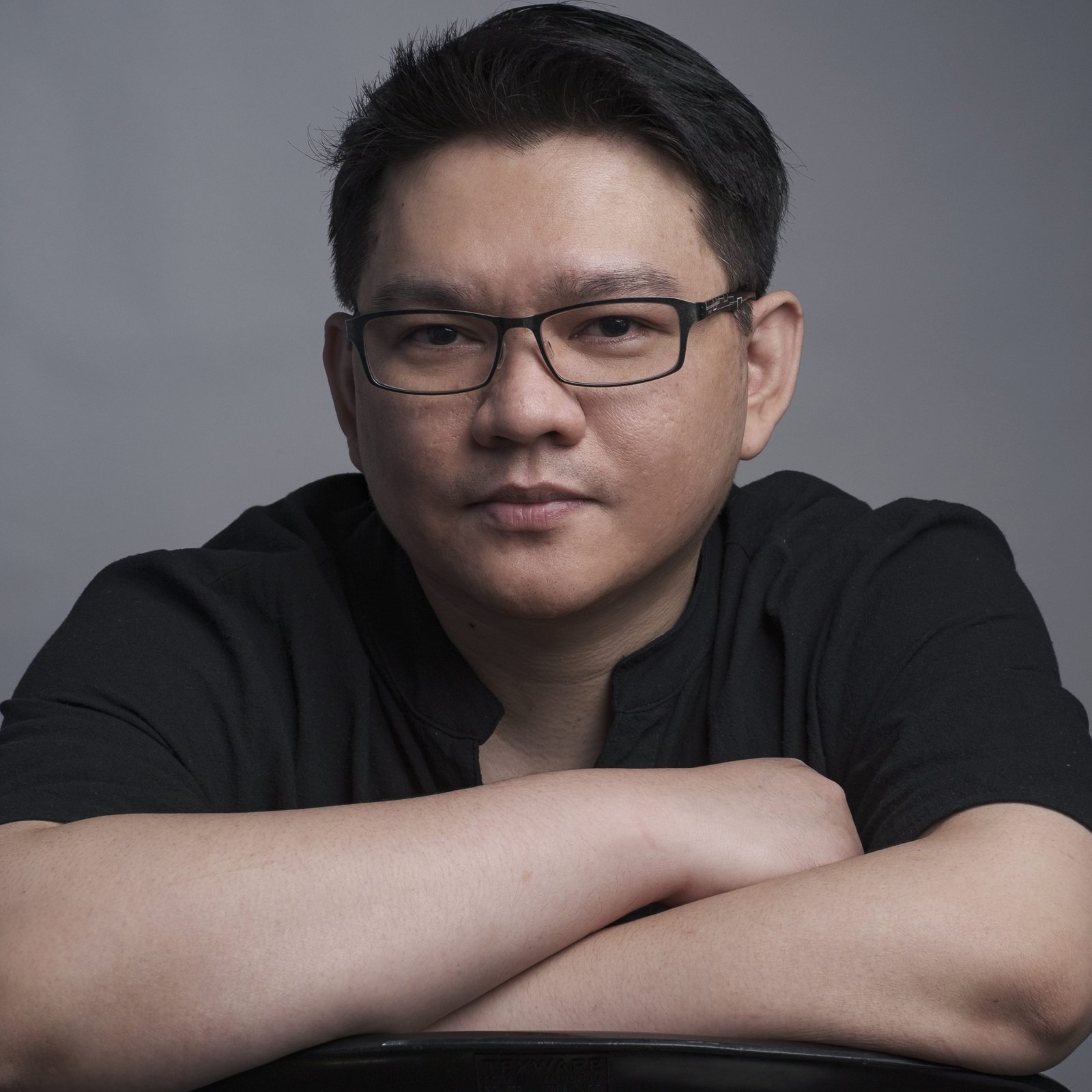 The Broll who always got your back online!