For today's review, we're going to take a look at the Transcend PCI-E SSD 220S Storage Device, it is currently available in 256GB, 512GB and 1TB variant but what we have here today is the 256GB variant that is rated up to 3,500 MB/s Read and 1,100 MB/s Write speed. These numbers are way over the usual speed you're going to get from SATA drives because it is using a different interface. PCI-E drives like this utilizes the PCI Express Gen3 x4 interface supported by the latest NVMe standard allowing the drive to have greater bandwidth for data transfer with 4 lanes being utilized. The Transcend PCI-E SSD 220S in particular, also uses 3D NAND Flash memory and a DRAM cache.
SPECIFICATIONS

Dimensions: 80 mm x 22 mm x 3.58 mm (3.15″ x 0.87″ x 0.14″)
Weight: 8 g (0.28 oz)
Bus Interface: NVMe PCIe Gen3 x4
Flash Type: 3D NAND flash
Capacity: 256 GB/512 GB/1 TB
Operating Temperature: 0°C (32°F) ~ 70°C (158°F)
Operating Voltage: 3.3V±5%
Sequential Read/Write (ATTO): 1 TB3,300/2,800 MB/s 512 GB3,300/2,100 MB/s 256 GB3,300/1,100 MB/s
Sequential Read/Write (CrystalDiskMark): 1 TB3,500/2,800 MB/s 512 GB3,500/2,100 MB/s 256 GB 3,500/1,100 MB/s
4K Random Read/Write (IOmeter): 1 TB360,000/425,000 IOPS 512 GB210,000/310,000 IOPS 256 GB210,000/290,000 IOPS
Terabytes Written (TBW): 1 TB800 TBW 512 GB400 TBW 256 GB260 TBW
Mean Time Between Failures (MTBF): 1,500,000 hour(s)
Drive Writes Per Day (DWPD) 0.4 (5 yrs)
Certificate: CE/FCC/BSMI
Warranty: Five-year Limited Warranty
System Requirement:
Operating System
Microsoft Windows 7 (additional driver required)
Microsoft Windows 8 (additional driver required)
Microsoft Windows 10
Linux Kernel 2.6.31 or later
WHAT'S IN THE PACKAGE

The packaging is pretty simple, just a cardboard and a plastic that holds the storage device. In front, we have the model name and the capacity which in this case, 256GB.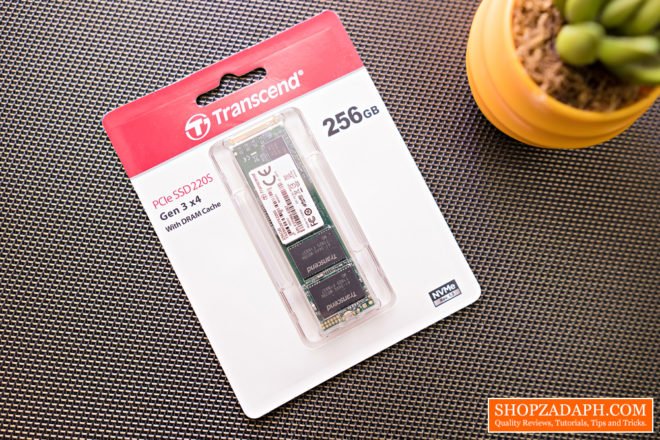 At the back we have more information like serial number, certifications, QR code, etc.
FULL REVIEW
Design and Construction

The design and construction is pretty much what you might expect from an M.2 drive, we got the bare PCB with a couple of 3D Nand Flash and all the electronics that compose this super fast SSD. 
Performance


Now, let's discuss the actual performance of the Transcend PCIe SSD220S.
For our testing, I used my main workstation with the following specifications:
AMD Ryzen 5 2600x Processor
MSI B450M Mortar Motherboard
G.Skill Trident Z 3200mhz RAM
Zotac 1070 Mini Graphics Card
Seasonic M12II 620W Power Supply
Kingston UV500 480GB Boot Drive
CrystalDiskMark 
Sequential and Random read and write performance

On CrystalDiskMark, which is one of the most reliable benchmarking tools that I use to measure sequential read and write speed, with a 1MB block size, 5 passes and 1GB transfer file size, the Transcend PCI-E SSD220S performed well around its rated speed with 3508.4 MB/s of read speed and 1176.3 MB/s of write speed. This basically simulates large file transfers such as ISOs, Movies and things like that or when streaming movies directly from the storage device. This is usually the benchmark some companies use to measure the read and write speed of their product because it is the one with the highest result because all the data is in one place allowing the drive to easily gather them. Although it is not the best way to measure the real world performance of a drive, it is a nice standard that anyone can use to see if their drive is on par with the specifications.
Next is Random 4K read and write performance with a random 4KB block size and the same 5 pass and 1GB transfer file size, the Transcend PCIe SSD220S also performed quite well. This one simulates small random file size transfers such as images, text files, and other fragmented data which utilizes more computing resources than a sequential test, hence the slower results in read and write speed.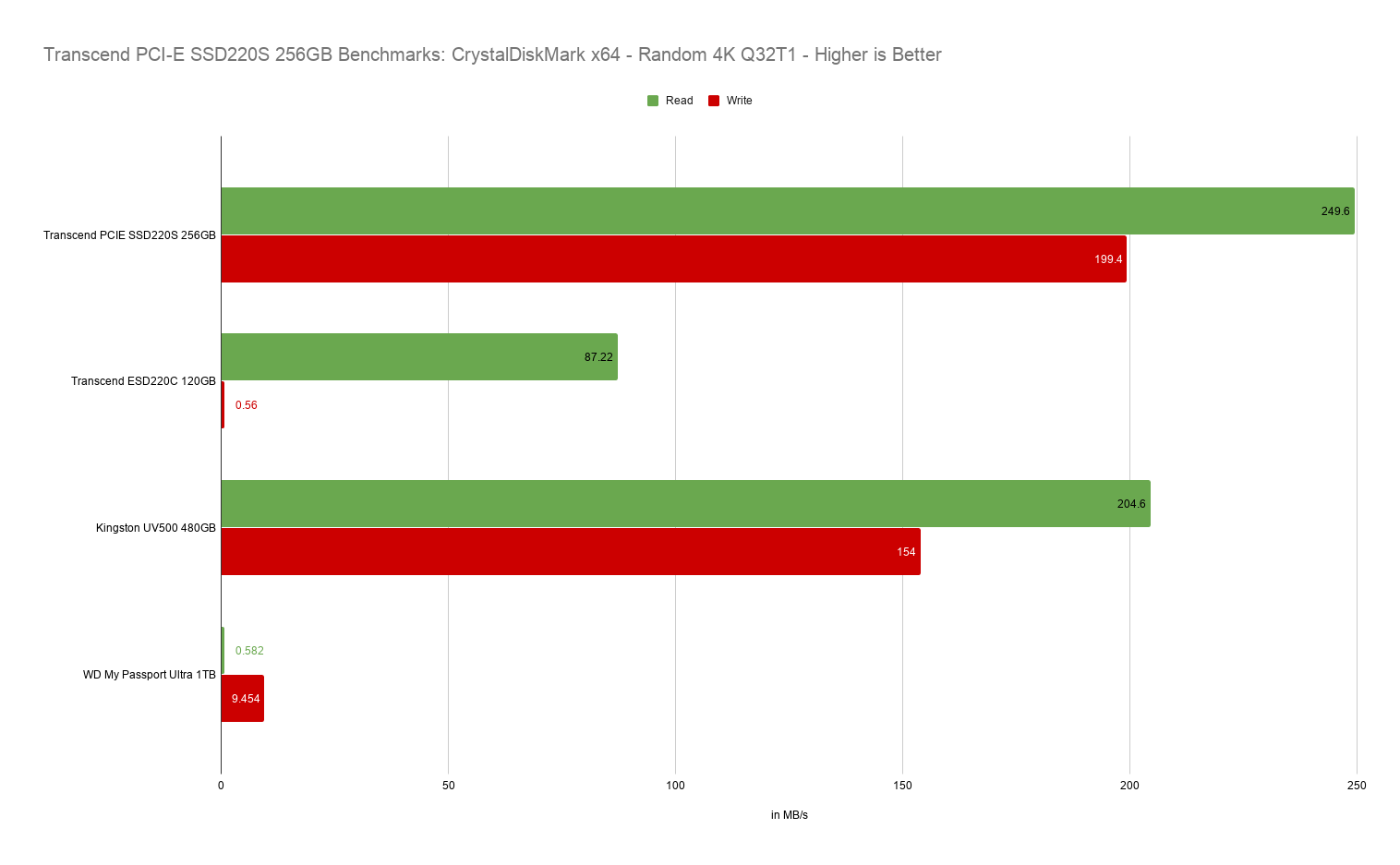 AS SSD Benchmark 
Access Times Performance

Other than the sequential and random read and write speed test, it is also important to test a drive's latency when it comes to accessing data. In this test, we used the AS SSD Benchmark Tool.
The results for the Transcend PCI-E SSD220S is not the best compared to others in the test, but decent nonetheless.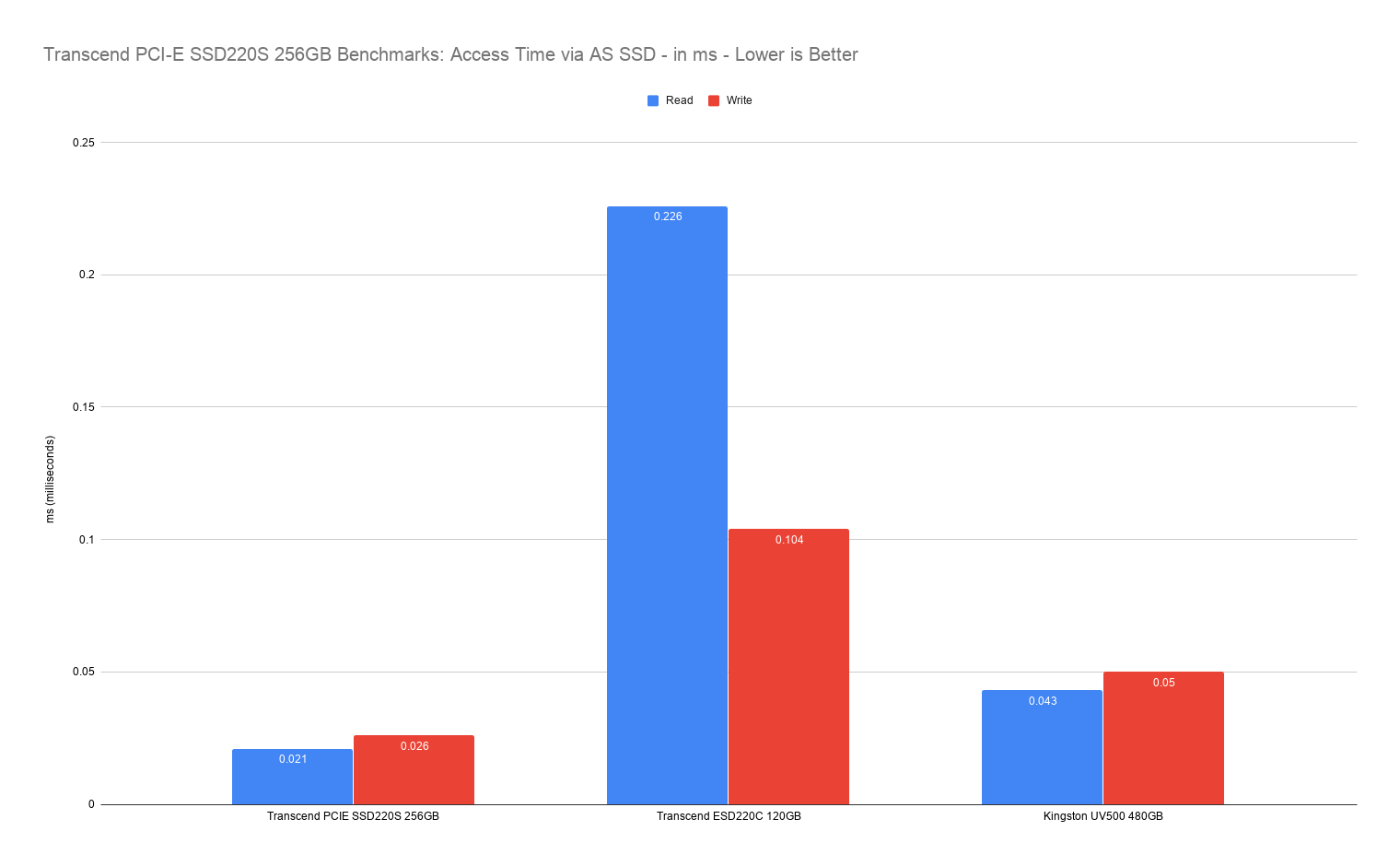 Input/Output Performance (IOPS)

Alongside the access times, we also captured the data for the 4K-64thrd which gives as an idea about the input and output operations per second performance of the drive on high queue depth. This were measured using a random 4KB block size with 1GB file size transfer on a 64 thread request. The Transcend PCIe SSD220S performed quite well significantly against the others on this test which is expected since the other two are slower non-NVME drives.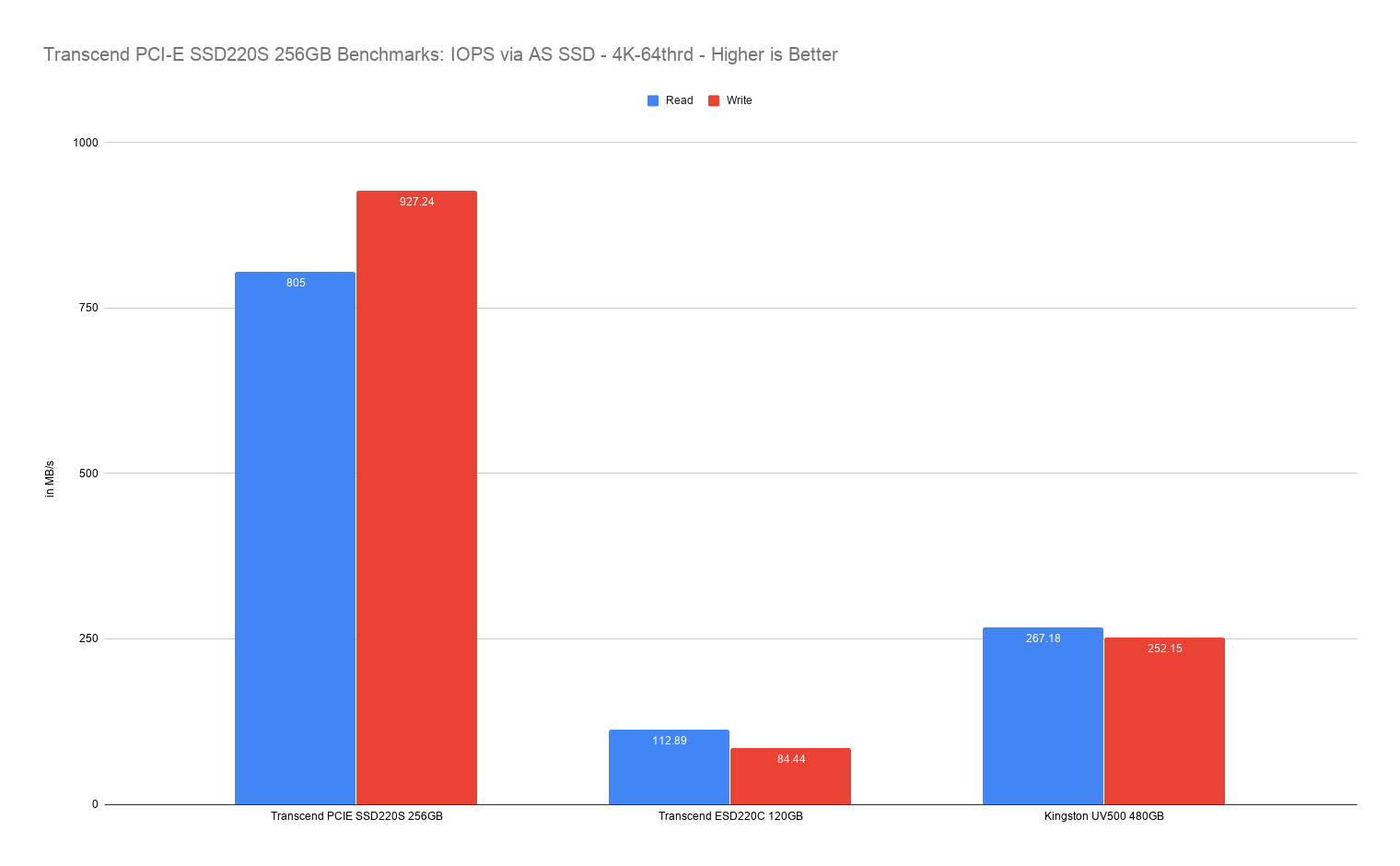 Disk Bench Tool
Real World Performance

All these synthetic sequential and random test results are fine but it really doesn't matter to most people as long as the drive actually works great in real world performance right? for that reason, we use the Disk Bench tool to capture the real world read and write performance of the drive with 8 files and a total of 13.8 GB file size. The test was done by copying the files to and from the same drive to eliminate bottleneck issues with different drives and give us an idea how the drive actually perform in real world file transfer.
The Transcend PCIe SSD220S performed really well on our real world transfer test with up to 775.838 MB/s transfer rate and was able to finish the task in just under 17 seconds.
VERDICT

The Transcend PCIe SSD220S performed well and above its rated speed of 3,500 MB/s read and 1,100 MB/s write. You're going to get the benefit of super fast transfer speed thanks to the PCIe Gen3 x4 interface and the NVME standard. Though for most users, a SATA SSD is more than enough for day to day task, some people could benefit with an even faster NVME drive for fast loading of games, quick transferring of large files such as RAW images, 4k videos and things that professionals do on a daily basis. Having a fast drive like this is awesome especially now that the price of solid state drives are going down. 
Thanks to 
Transcend
 for making this review possible, you can get this from the link below.
If you like this one, please consider subscribing to my channel by hitting the button below. Have a great day!

SHARE THIS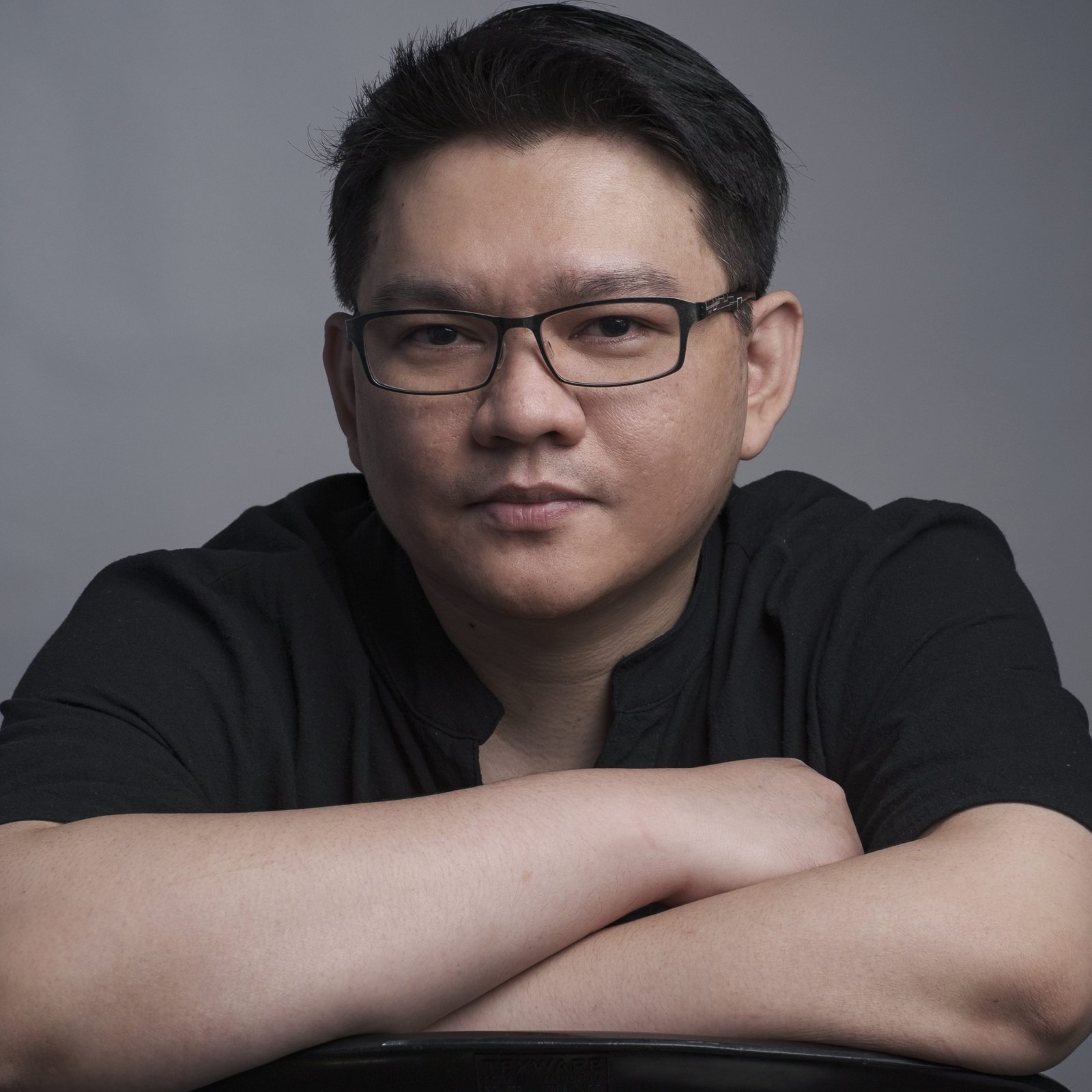 The Broll who always got your back online!