FSP without a doubt is one of the most popular and reliable brands when it comes to power supplies for a very long time now. I remember back in the day I was using an FSP Everest 80+ 600W power supply, and it served me well that it lasted more than most of the components of my PC. There is this saying that you should never go cheap (e.g. generic PSU) on your power supply as it is the backbone of your system when it comes to power delivery. If you cheap out, there's a huge chance your system can get damaged or worse, can be a fire hazard as well. Today, we're taking a look at the FSP Hydro PTM Pro 750W Power Supply. A relatively affordable, durable, and efficient power supply with up to 92% efficiency and an 80+ platinum certification and modular form factor. This power supply has enough power, features and accessories that can accommodate even the most modern PC components out in the market including the latest RTX 3000 series graphics card and processors from both Intel and AMD. 
SPECIFICATIONS
| | |
| --- | --- |
| Model | HPT2-750M |
| Rated Output Power | 750W |
| Form Factor | ATX |
| 80 PLUS Certification | Platinum |
| Input Voltage | 100-240V |
| Input Current | 10-5A |
| Input Frequency | 50-60Hz |
| PFC | Active PFC |
| Efficiency | ≥ 92% |
| Fan Type | FDB Fan, 135mm |
| Dimensions(L x W x H) | 150 x 170 x 86 mm |
| Protection | OCP, OVP, SCP, OPP, OTP, UVP |
WHAT'S IN THE PACKAGE
The packaging for the FSP Hydro PTM Pro 750W power supply is pretty decent with an image preview in front and some of its notable features. Two of those features that piqued my interest is the "Off-Wet" characteristic and the Dual CPU power connectors that give us an idea that this power supply has enough interfaces for any modern system.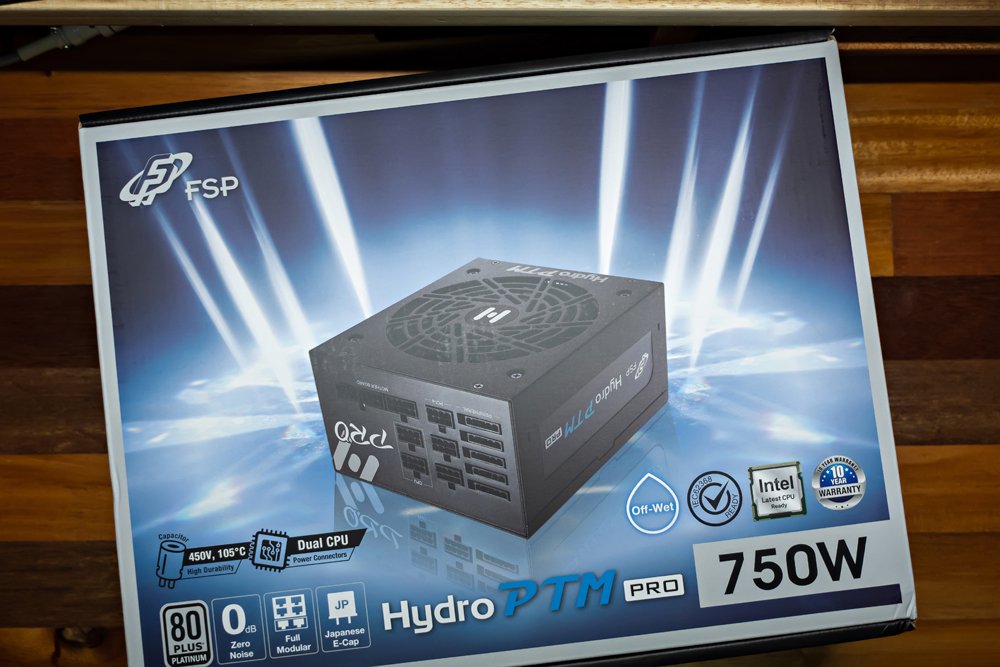 Speaking of interfaces, here on this side, we have some information about all the cables included in the package.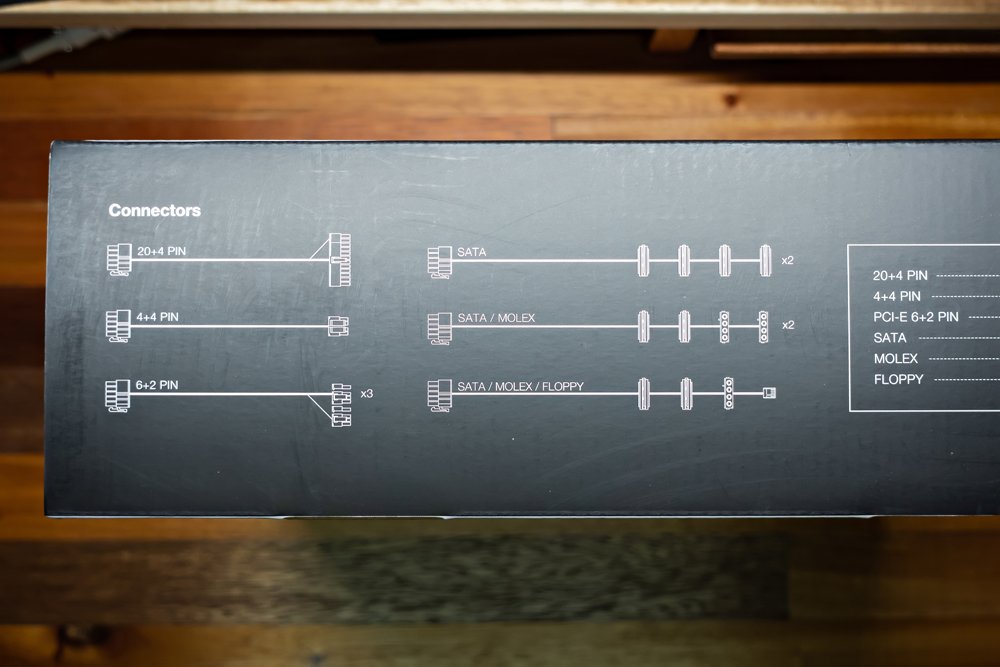 And like I said, it has 2 CPU 4+4 PIN power connectors.
On this side, we have some branding and safety warnings.
On this side, we have some technical information about power delivery, acoustic noise, and Efficiency.
On this side, information about the power cord type, and in this case, we have the US variant.
At the back of the box, we have the rest of the key features, specifications, certifications, and an image preview of the internals of the FSP Hydro PTM Pro 750W power supply.
Upon opening the box, the first thing you'll notice is that we have separate packaging for the paperwork, cables, and the power supply itself. 
First, we have some screws to secure the power supply to a chassis.
A couple of side stickers for customization which I think is pretty interesting to see on a power supply. The design is not for me though, but at least it gave me an idea that I can't print my own design and slap it right in.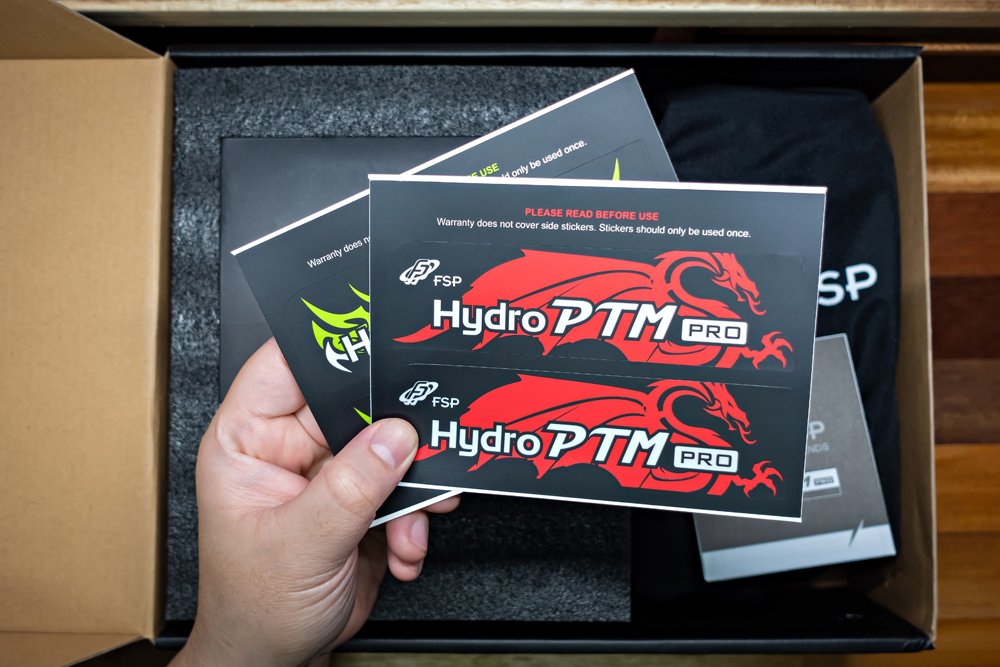 We also have a user manual that includes warranty policy, troubleshooting and other useful information.
Removing the styrofoam cover reveals the FSP Hydro PTM PRO 750W power supply nicely protected by plastic.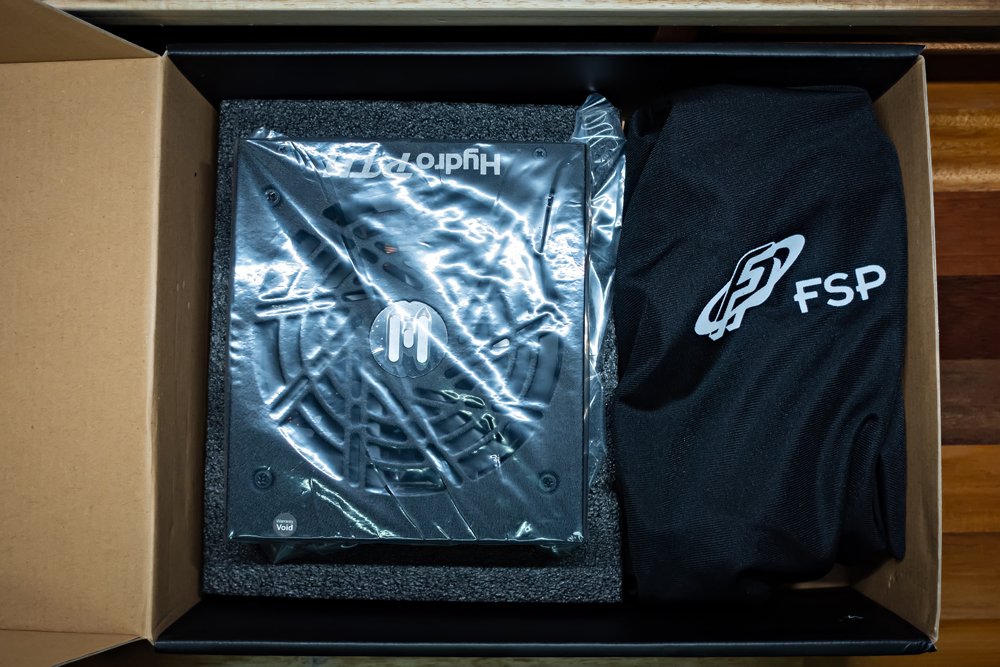 Inside the box, we also have a separate bag that secures all the cables in one place.
Speaking of cables, we have 1 x ATX 20+4, 2 x CPU 4+4, 6 x PCI-E 6+2, 14 SATA, 5 Molex, and interestingly enough, we also have 1 Floppy connector. Like most modern power supply cables, what we have here are black colored cables and are flat making cable management a lot cleaner.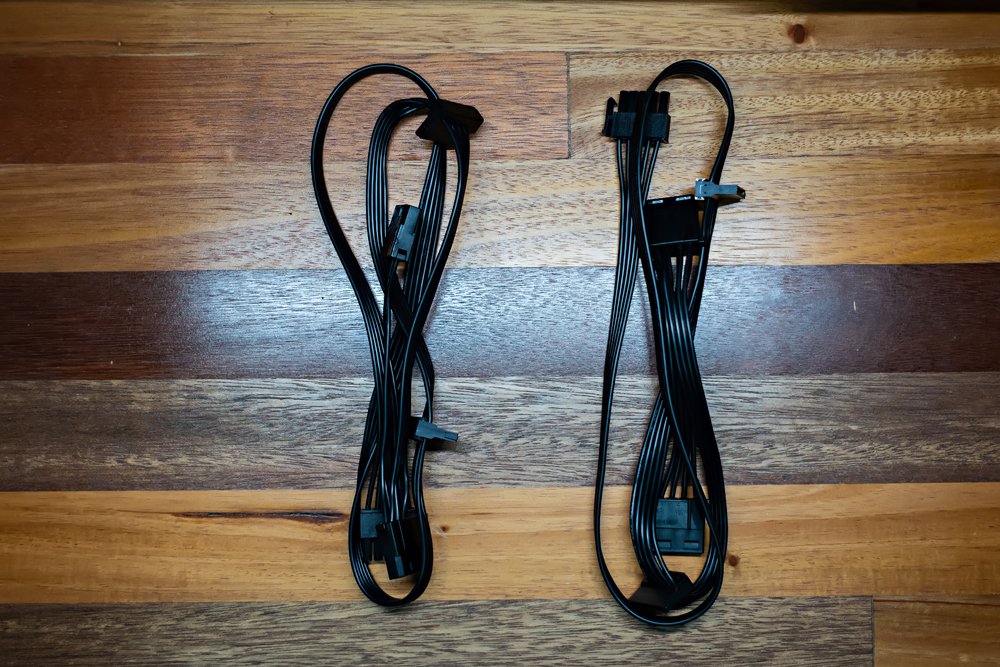 Of course, we have a substantially thick power cable.
You may be asking what's the deal with the "PRO" moniker? Well, unlike its predecessor, the Pro version is now an IEC62368 certified power supply which essentially means it has an improved safety design, compact form factor, and high-efficiency rating of up to 92%, not to mention that "Off-Wet" feature that not only adds that rugged design and texture but also protects the power supply and its internals from dust and humidity. I'd assume the internal components are pretty durable as well with Japanese capacitors as it is backed up by a lengthy 10-year warranty.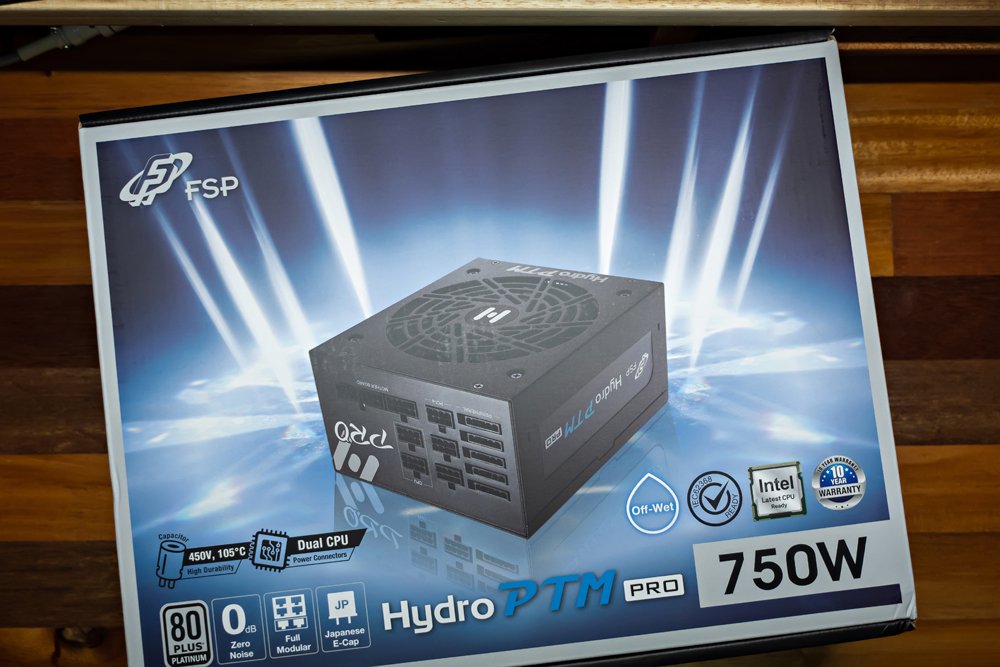 Finally, let's take a look around the FSP Hydro PTM Pro 750W.
Looking at the top side, that "Off-Wet" textured coating is really apparent giving the power supply a very rugged look compared to most power supplies that I've used before. We also have a fairly decently designed fan grill with a rather basic and slanted "Hydro PTM" painted branding below it. We also have a logo at the center of the fan.
Flipping it on the side, we have a branding sticker and this is where you can slap those custom stickers that are included in the package if you're into that.
The same on the other side.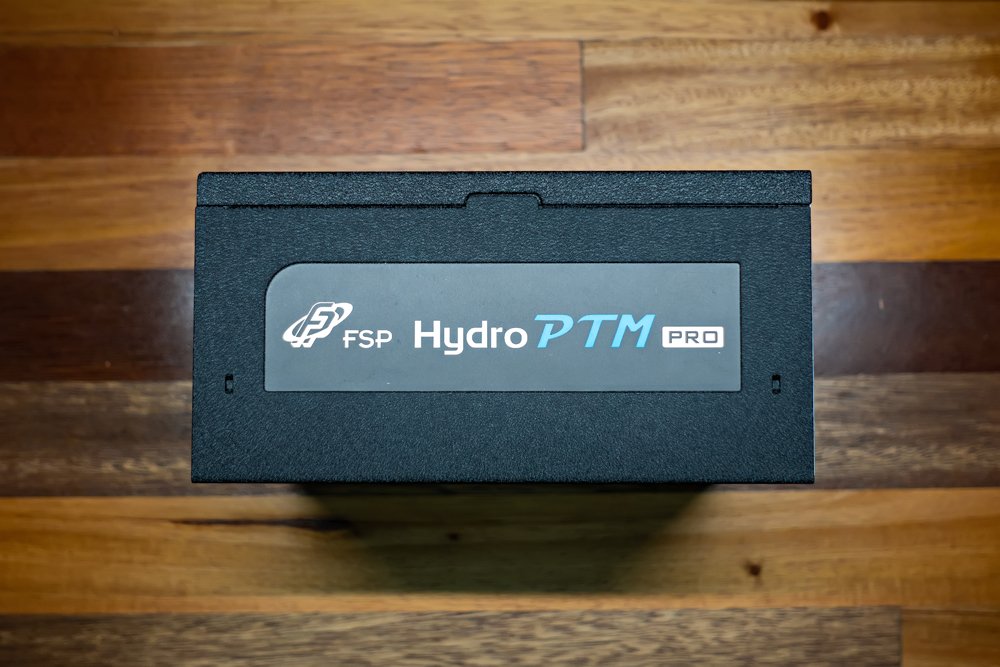 On the front side, we have all the power ports, and as you can tell, the FSP Hydro PTM Pro 750W is a modular power supply. Usually, modular power supplies are more expensive but in my opinion, are totally worth it especially if you're after a cleaner look, not to mention easier to build inside a tight chassis. 
So we have 5 ports for peripherals, 3 ports for PCI-e, 2 ports for CPU, and 2 ports for the motherboard. We also have a sticker around those ports with a good-looking "Pro" branding. The alignment of the sticker triggers my OCD though.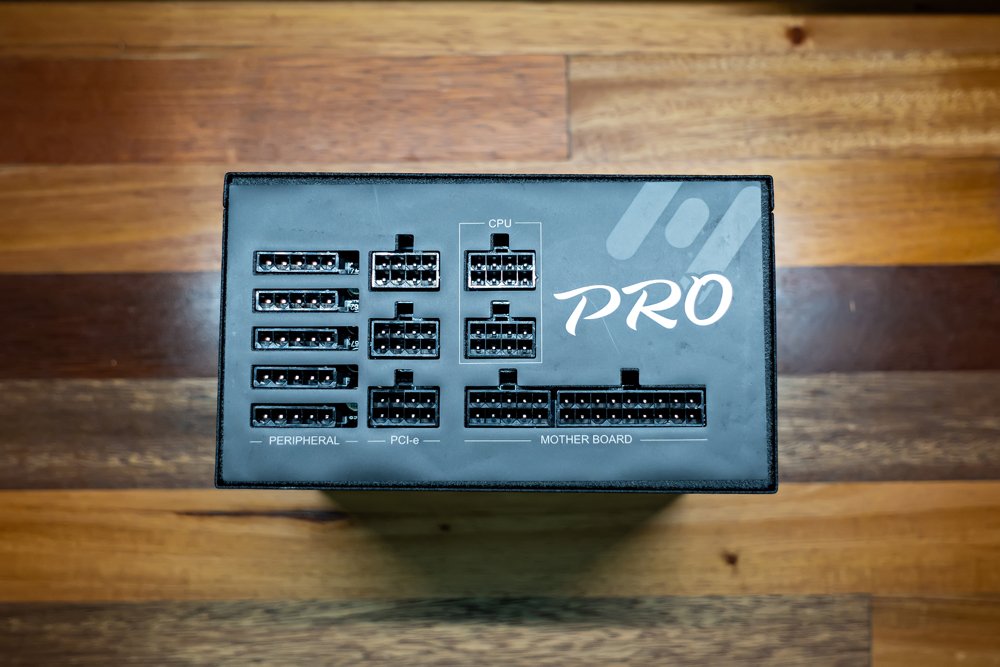 Here's a table for the technical power specification of the FSP Hydro PTM Pro 750W power supply. It complies with the latest ATX 12V V2.25 and EPS 12V V2.92 standards.
Turning it all over to the other side, we have the power port, power switch, and an ECO switch that allows the power supply to draw less power and perform quieter by turning off the fan completely when the load is equal to or less than 30%. This feature is found on most modern power supplies nowadays and it's nice that we also have that here on the FSP Hydro PTM Pro 750W. We also have very nice-looking honeycomb ventilation and a "Power Never Ends" slogan.
And lastly, looking at the bottom, we have the rest of the technical information for the FSP Hydro PTM Pro 750W Power Supply. 
Final Thoughts
What I like about the FSP Hydro PTM Pro 750W Power Supply is the price to features ratio. For the price of just under Php 7000, you'll have a decent 750W 80+ Platinum certified fully modular power supply with up to 92% efficiency and has a substantial amount of interfaces including 2 CPU power connectors that most motherboard has today. It also features a rugged design partnered with that "Off-Wet" protection from dust and moisture and is backed up with a 10-year warranty. It also features durable Japanese capacitors and an ECO mode to top it all off. Performance aside, at least on paper, this power supply is a very good option.
As you can tell, this is just an unboxing and overview but watch out for my future builds as I'll definitely use this one and maybe, I'll even use this on my main workstation as I really find that 80+ platinum efficiency a better choice compared to my 80+ gold power supply.
WHERE TO BUY
Lazada: https://bit.ly/3vgeTkp
Shopee: https://shp.ee/8thatic
If you like this one, please consider subscribing to my channel by hitting the button below. Have a great day!
SHARE THIS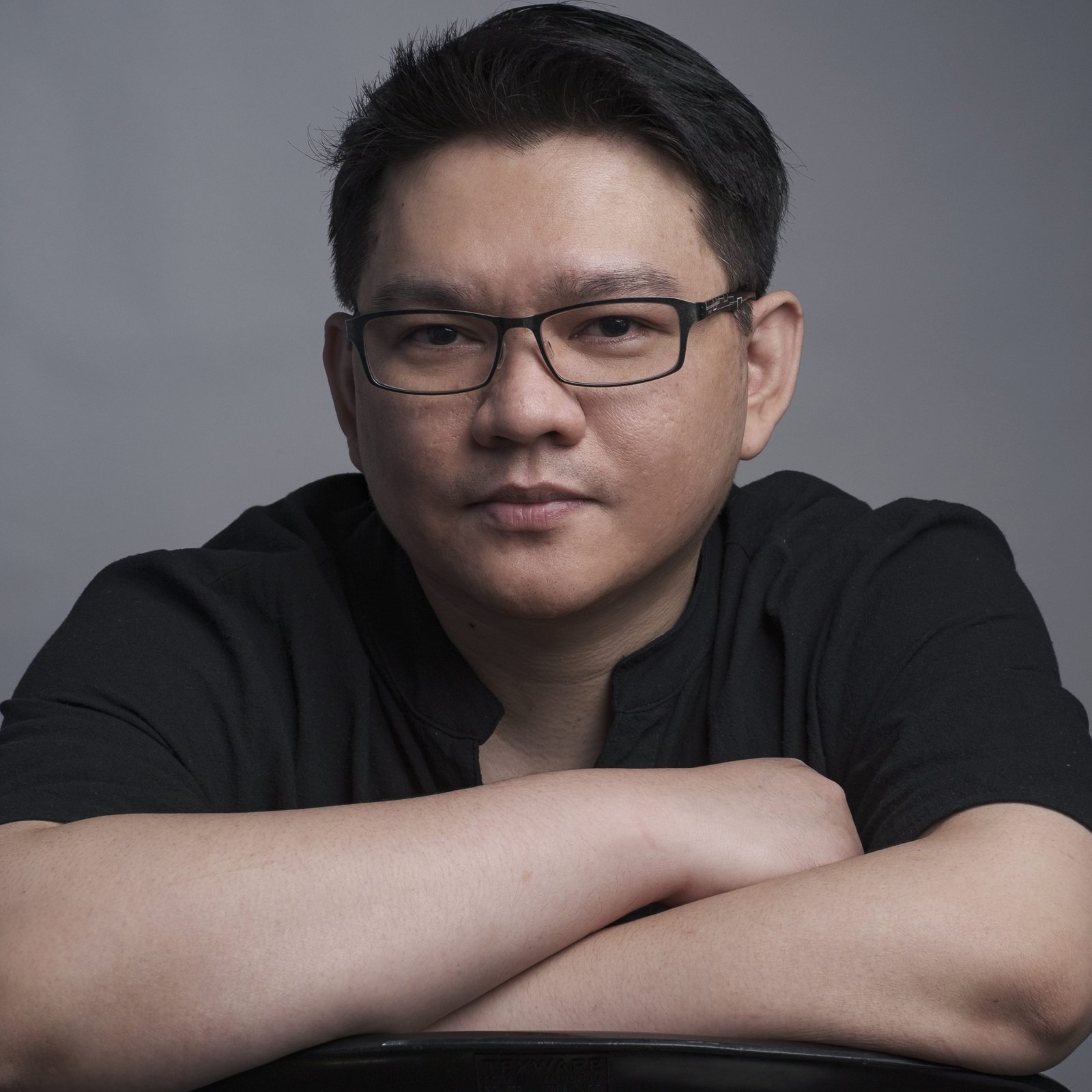 The Broll who always got your back online!