Today, we have a special one for you guys, since a lot of you liked my review of the ASUS VP249QGR, I'm going to follow that up with my top 5 reasons why I like this gaming monitor. This is actually the current best selling monitor from ASUS and I'm not surprised about that given the fact that it offers decent features of a gaming monitor in such a low price tag.
Reason #5 – VESA Mount


Alright, so without further ado, let's start with reason number 5 and that is VESA mount support, and in my opinion, this is very important and one of the main specifications that I always look for when it comes to monitors, and a lot of budget monitors doesn't have this option, so having a 100mm VESA mount support for a gaming monitor at this price point is definitely a plus. And since it is quite affordable, you can pretty much buy two or three of these and mount them on a monitor arm to save desk space. So essentially, especially with relatively thin bezels, this is ideal for a budget dual or triple monitor setup that can be used for both productivity and gaming.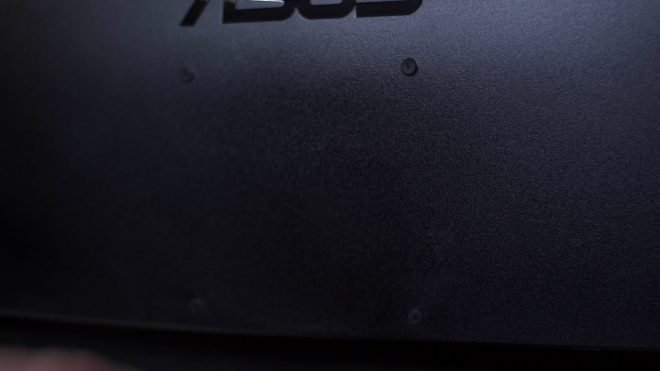 Reason #4 – Features


Moving on to reason number 4, one of the things that I really appreciate with what ASUS did here is that they did not skimp much on the OSD settings and features even on a budget monitor like this. So you have pretty much all the usual OSD settings and features like Blue light filter, ASUS splendid modes, Gaming overlays, ASUS Tracefree, Adaptive Sync, ELMB, and more. And although this monitor doesn't have the usual 5-way joystick that is available on their higher-end monitors, we have dedicated buttons nicely tucked underneath for easy adjustments. And to add to that, the overall build quality of the ASUS VP249QGR aligns with the standard ASUS has set for their gaming monitors, and the only difference really compared to their higher-end monitors is when it comes to features and panel capabilities.
Reason #3 – 144Hz Refresh Rate


Next, reason number 3 is for gaming. ASUS made a decision here to balance this monitor for both productivity and gaming by putting an IPS panel on this while also having a decent high-refresh-rate of 144hz, the only real downside is, of course, the response time of 4ms GTG which is kinda low but at least you have the option to enable ELMB for that 1ms MPRT rating. If you want to learn more about the response time, refresh rate, motion blur, ghosting, and things around this nature you can check out my in-depth review of this monitor where I explained everything with regards to those technical details. But essentially, what this means is that this monitor has good colors and viewing angles thanks to the IPS panel and has a relatively high refresh rate but with a not so fast response time resulting in some ghosting. But like I said in my review, most budget gaming monitors at this price point have a response time similar to this or actually even worse at 5ms. So having both IPS panel and 144hz refresh rate on a gaming monitor at this price point is really awesome for the budget-minded consumers like myself.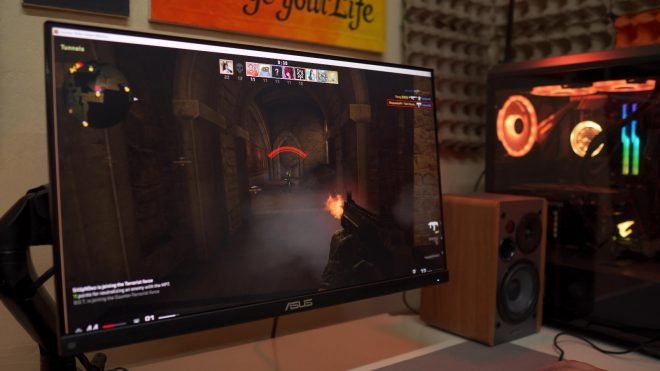 Reason #2 – IPS Panel


Moving on to my top 2 reasons, one of the things that I am really impressed with this especially at this price point is the IPS panel and overall good display quality. The colors are vivid, contrast, and sharpness is very good and viewing angles are also great. And as I mentioned in my review, colors remain the same with just a slight reduction in brightness, especially on an unrealistically extreme angle. Backlight bleeding and dark spots are also minimal and texts are pretty sharp and without color shifting when scrolling. And what's more impressive is that it has 99% sRGB coverage, 79% AdobeRGB accuracy, and 78% P3 color gamut and even without color calibration, the colors are not too far off. And in my opinion, the display quality of this monitor is good enough for photo and video editing especially for social media, youtube, and web postings.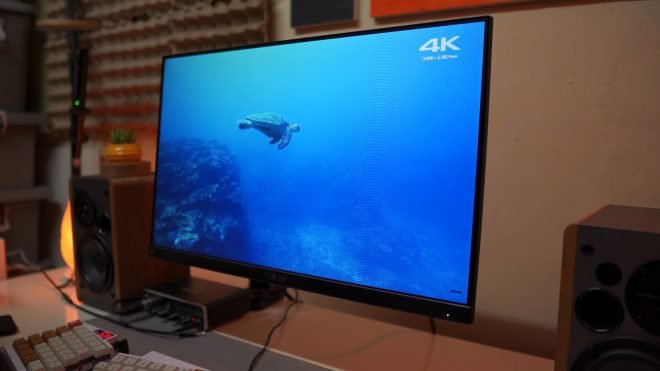 Reason #1 – Bang for the Buck


Alright, guys, the top 1 reason why I like the ASUS VP249QGR is none other than the reason why you should consider this amongst many other budget gaming monitors out in the market right now, and that is the price to features value. It may not be the cheapest gaming monitor out in the market right now but it is certainly one of the best budget options with a good combination of quality IPS display for productivity and a decent high refresh rate of 144hz for gaming. And having a VESA mount support with intuitive OSD settings and other features is just icing on the cake.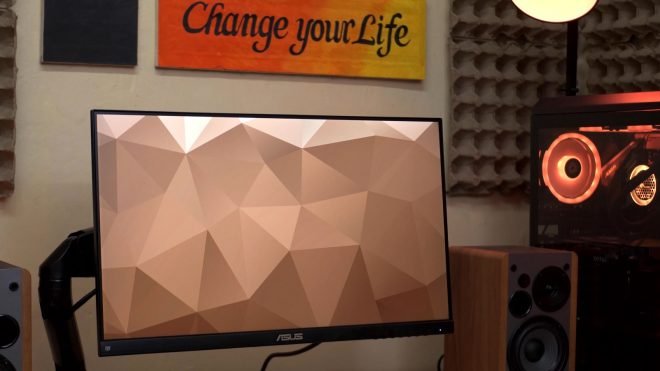 And there you have it guys, if you're still contemplating on getting the ASUS VP249QGR, hopefully, this quick article feature will help you get an informed decision. I'll put the links below on where you can grab one, especially during this Enhanced/General Community Quarantine. And again you can check out my in-depth review about this monitor available here as well should you require more information.
Top 5 REASONS why I LIKE the ASUS VP249QGR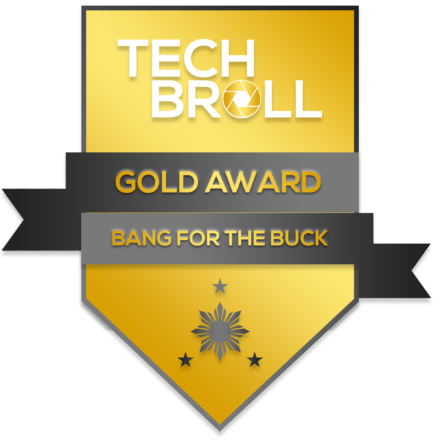 Thanks to
ASUS
for making this review possible, You can get this gaming monitor from the button below.
SHARE THIS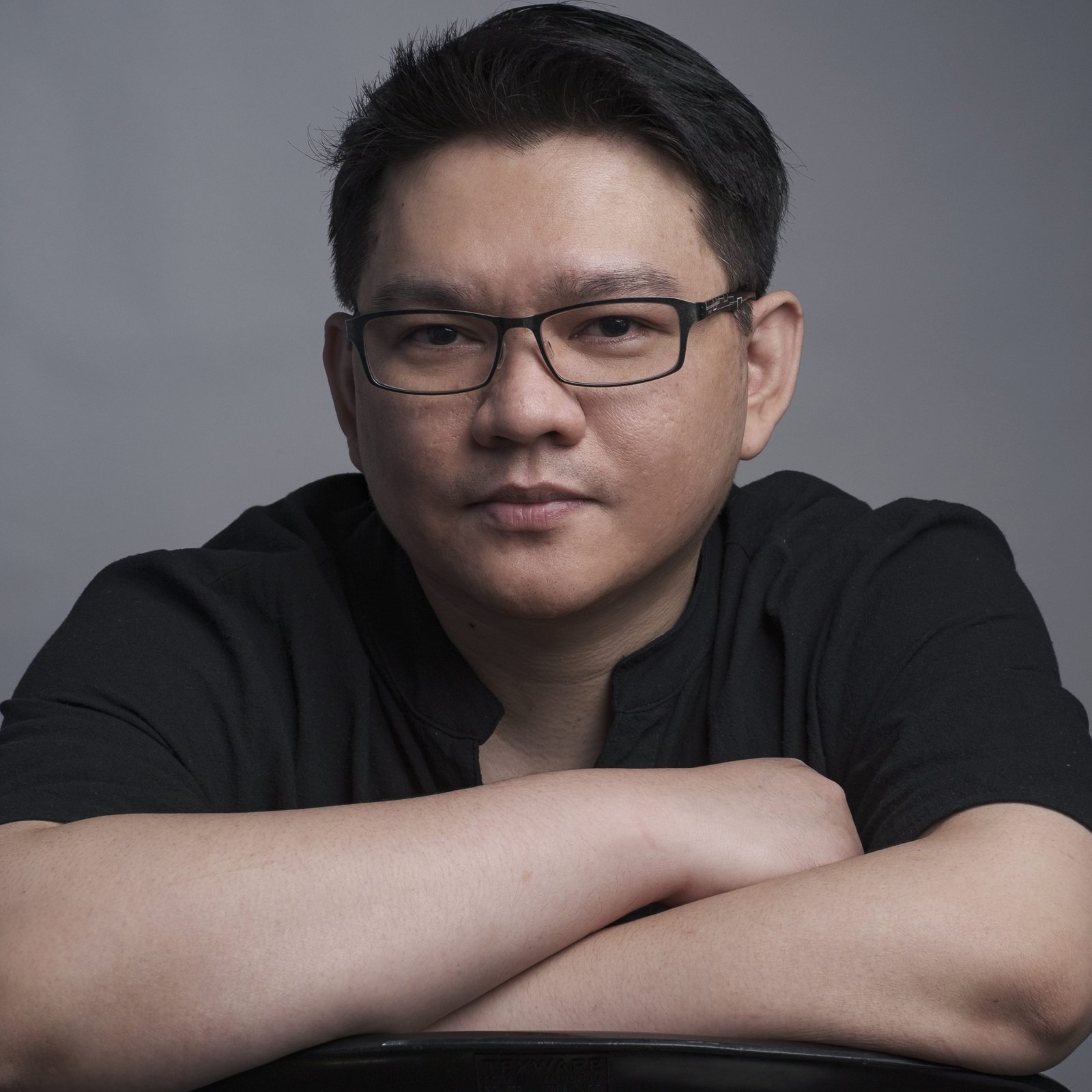 The Broll who always got your back online!