Back in the day, getting a high resolution, high refresh rate, curved monitor will cost you an arm and a leg from various big named brands and it was only a dream for some to get a hold of one. But nowadays, thanks to new brands coming out competing in the budget to midrange market, we now have a wide range of cheap high specced monitors at a fraction of the price. There might be some compromises to cut the corners to accomodate the budget price but the display and features of these cheap monitors are definitely worth checking out. Today, we are taking a look at the SpecterPro XT27Q gaming monitor, a monitor that boasts a 1440p 165Hz 1800R Curved monitor for just less than 14,000 pesos.
MY EARLY BREAKDOWN

Pros: Affordable, Decent quality curved display, 165hz high refresh rate, G-Sync capable
Cons: Heat issues at maximum brightness while at 165hz refresh rate
SPECIFICATIONS

Model XT27Q
Size 27″ Curved
Speaker No
Viewing Angle 178° VA
Aspect Ratio 16:09
Refresh Rate 165Hz
Brightness(cd/m2) 250cd/m2
Dynamic Constrast Ratio 50000000:1
Resolution 2560*1440
Response Time (ms) 3ms
Colors 16.7M
Tilt Angles Backward 15°, Forward 5°
Neck & Base Detachable Detachable
On Screen Display Control Picture Settings, Color Adjustment, Image, Signal Source,
OSD Menu Misc.OSD Language English, Russian, Deutsch, French, Italian, Portuguese,
Spanish, Turkish, Korean
Power Range DC 12V ⎓ 3A
Power Consumption (Max) <42W
Power Consumption (Standby) ≤0.5w
WHAT'S IN THE PACKAGE

1 x Display Port Cable
1 x Power Cable
1 x Power Adaptor
1 x User Manual
1 x Probase PB273Q


Full Review
Design and Construction

In terms of the design and construction, the SpecterPro XT27Q looks like any typical budget gaming monitor with a few red accents that represents the brand and compliments the overall gamery look of the monitor. In front we can see the relatively thin bezels and a small SpecterPro branding at the lower center.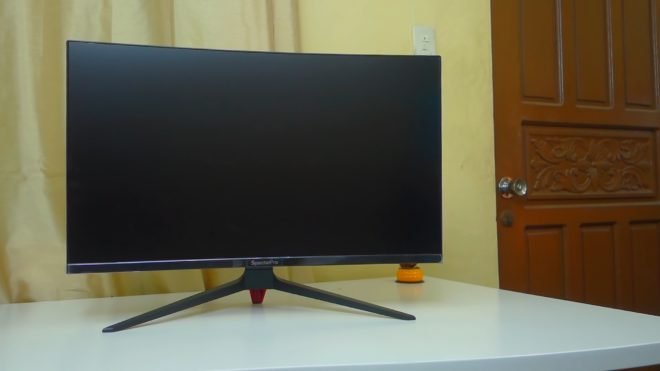 At the back, we can see the said red accents on the mounting plate, on the cable routing channel and on the base itself. We also have here at the back the three lining that first I thought was illuminated but as it turns out, it is not.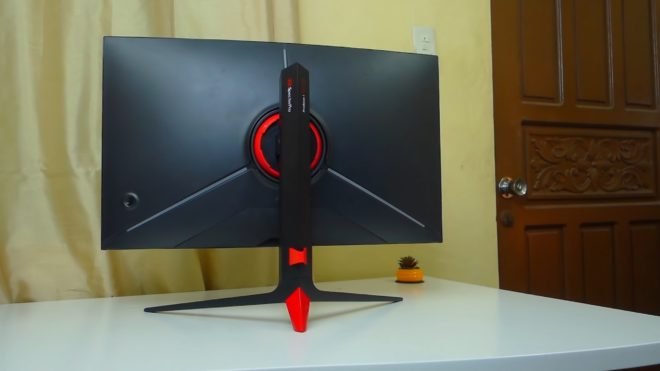 We can also find here at the back, the 5-way joystick thick that also doubles as a power button.
The overall contruction is pretty decent especially with the Probase PB273Q that is made of metal.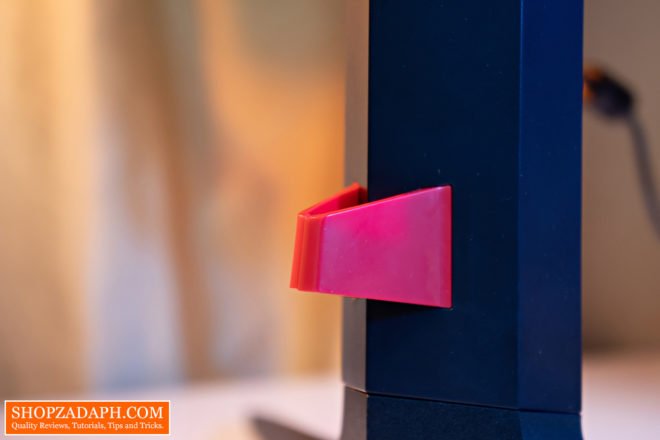 The Probase PB273Q can be attached to the V-shaped legs using a tool-less screw which is pretty nice and the overall support attaches to the back of the monitor using latches.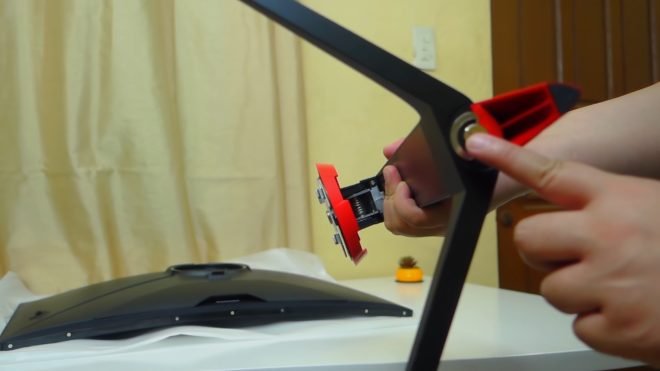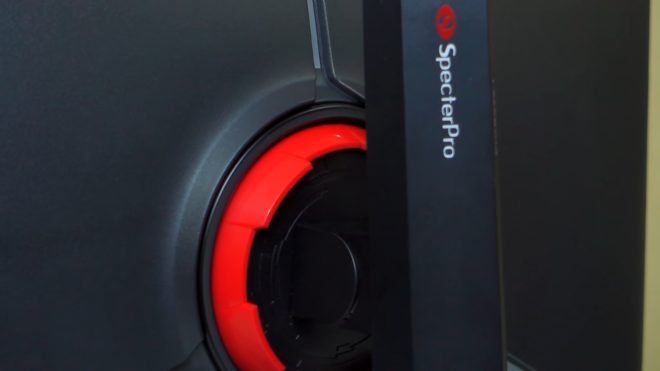 Tilt, Height and Pivot adjusments

Speaking of the Probase PB273Q, it allows the SpecterPro XT27Q to adjust its height and pivot up to 90 degrees for the portrait mode.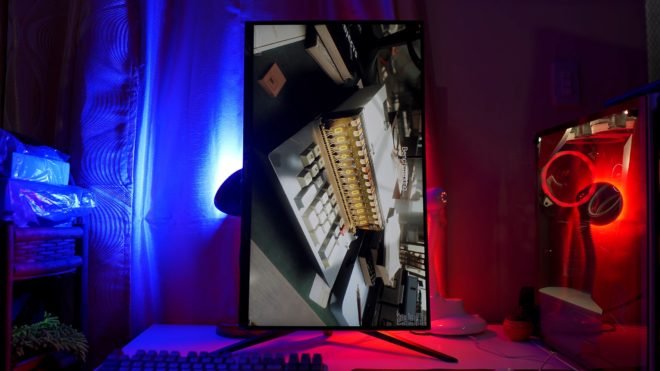 It can also tilt forward up to 5 degrees and backwards up to 15 degrees. Unfortunately, there's no option for panning so you have to slide the legs for that.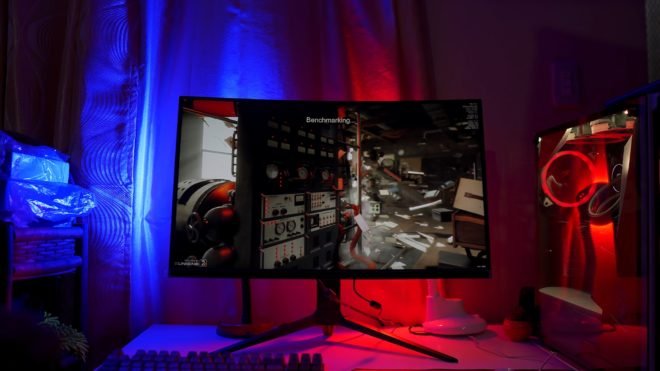 Input and Output Ports

At the bottom part of the back of the monitor we can see the input and output ports. Basing from the image below starting from the left, we have the power port, a USB 2.0 port, 2 HDMI ports, 1 Display port and a 3.5mm audio jack (output).
A plastic cover is also included for a much more cleaner look which I highly appreciate even if you don't actually see this part of the monitor.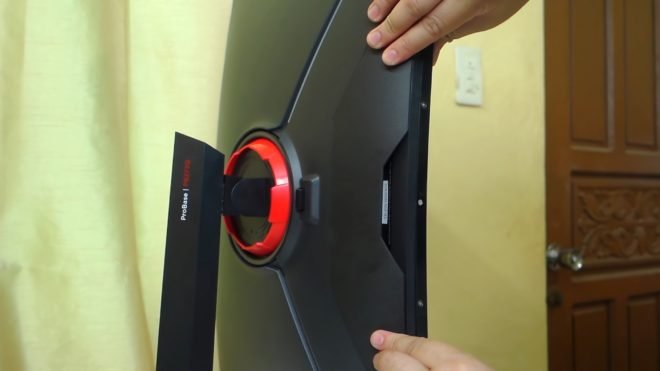 Display

The Specter Pro XT27Q has a 1800R curved quad HD 2560x1440p VA panel. VA panel is highly regarded as a middle ground between the traditional TN panel and an IPS panel. VA panel allows a higher refresh rate while still having a relatively good viewing angle compared to TN. It's not as good as an IPS panel when it comes to viewing angles but it doesn't matter much with a curved monitor like this, because ideally, you'll be looking at it dead straight.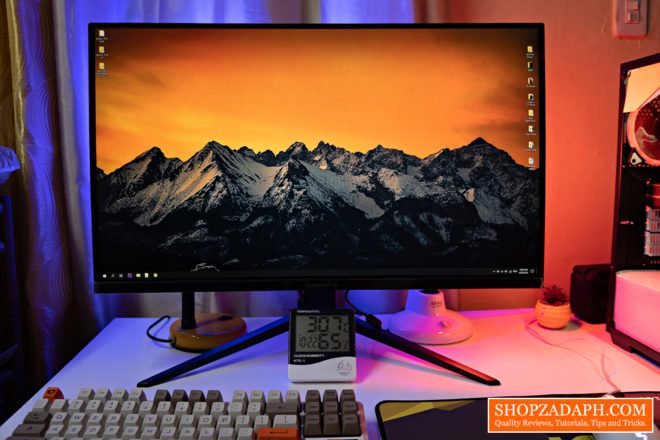 With that said, here's how the monitor looks like when being viewed at an angle,

As you can see it does produce some dark shades at the sides when viewing at an extreme angle but it goes away when being viewed dead straight.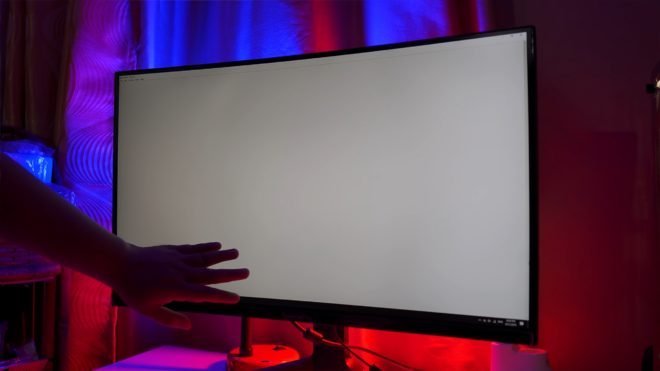 In dark colors, on the other hand, I didn't find any issues with it at any angle. I also didn't encounter any back light bleeding.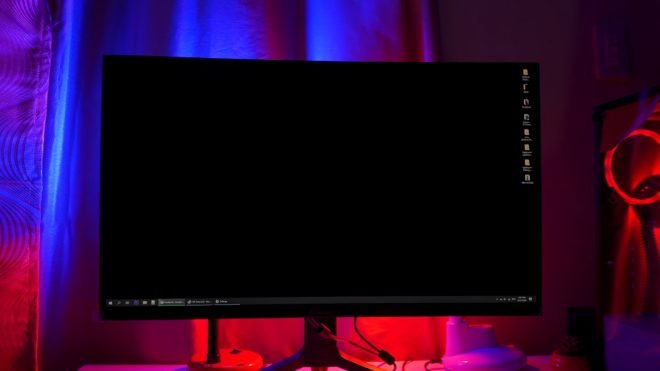 Now when it comes to the curved feature, personally I am not a fan of curved monitor especially at this size because it's really not that significant, immersion wise. If I would pick a curved monitor it should be with an ultrawide one for me to really feel the immersive experience. Not to mention, as a content creator who constantly edits images and videos, a curved monitor is not very ideal due to the distortion.
Now, here are some images showcasing different angles so that you can have a better idea about the quality of the display.
Unfortunately, I can not provide you with color accuracy and other deeper technical details about the panel because I don't have a monitor calibration tool yet, but overall, judging by my own eyes, the SpecterPro XT27Q's quality is pretty decent even for casual photo and video editing, though if you're really serious about it and you're like a professional photographer or video editor, I'm pretty sure you'll be looking at a different monitor than this, probably an IPS 100% color accurate one.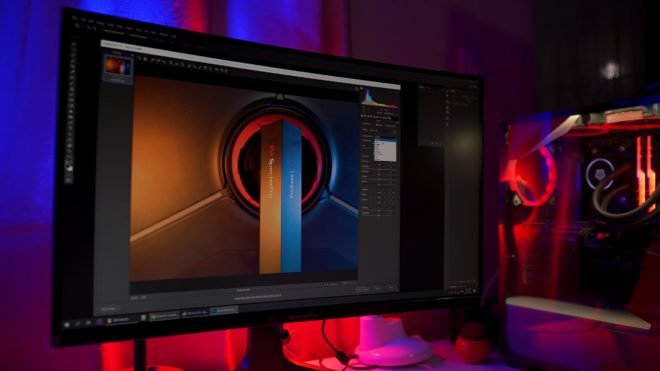 Aside from that, the display has a very slim textured bezel and the overall look is pretty decent with just a small specter pro branding at the lower center.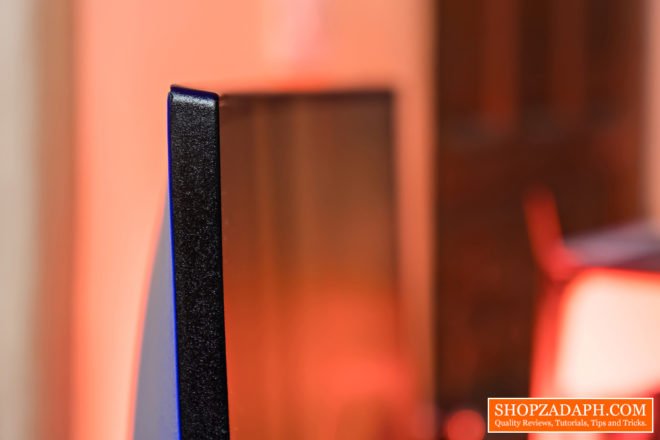 Performance

Moving on let's discuss the performance of this monitor when it comes to gaming, which is the most important thing here since this is technically a gaming monitor.
The SpecterPro XT27Q features a high refresh rate of up to 165hz with a decent 3ms response time.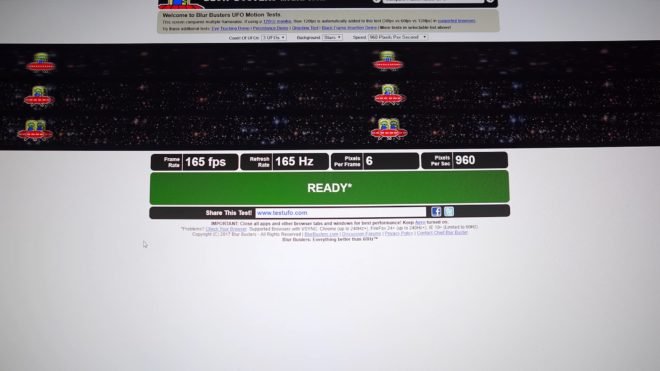 To be honest, this is the first time I've actually used and reviewed a high refresh rate monitor and I gotta say, coming from a 60Hz 1080p monitor to something like this is pretty awesome. I mean, the smoothness of the display is very significant partnered with a crispy 1440p display is just great.
As per my testing in CS: Go going back in forth from 60Hz to 165Hz it is definitely night and day.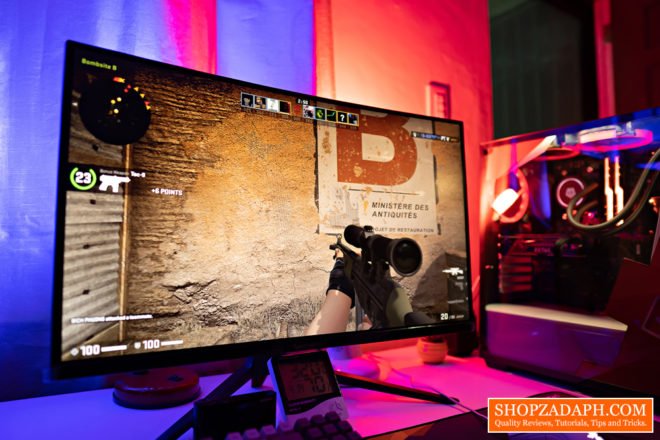 It is also G-Sync capable and is easy to set up adding to the overall better gaming experience. It's a totally different story from what I was used to so this is very nice.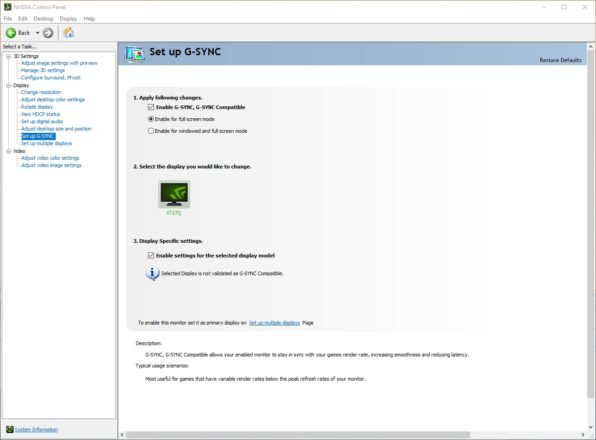 Of course, this monitor is not perfect, it does have some slight heat issues at the bottom part of the monitor especially with the screws at the bottom of the bezel but as per my observation, it is only apparent at the maximum brightness and at 165hz refresh rate. I don't think it's going to be an issue unless you frequently touch the bottom of the monitor but still a thing that's worth noting.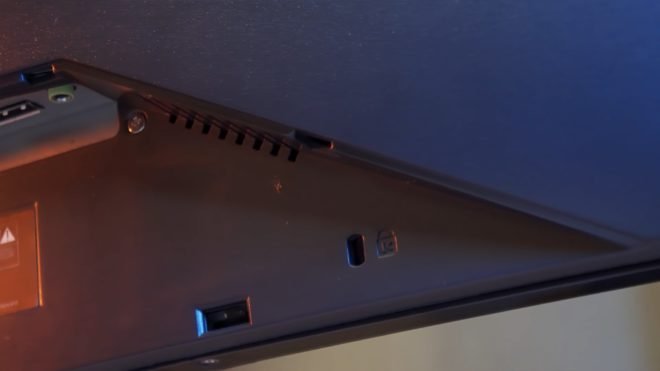 Now, before we wrap this up let's just go through the other features of this monitor.
Other Features

As mentioned, rather than the traditional buttons we're used to on old generation monitors, this one is using a joystick to navigate through the on-screen display. The said joystick also doubles as the power button when you press it.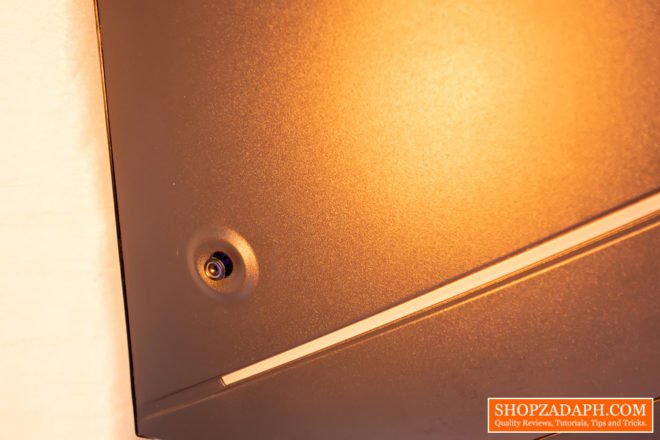 Speaking of the on-screen display, the menus are quite confusing at first but I was able to get the hang of it quite quickly. You can adjust the brightness, contrast and it even has different presets that you can take advantage depending on your preference.
Another thing that I like about this monitor is the Probase PB273Q which is very solid and is made of metal alongside the V-shaped legs holding the monitor pretty well.
However, the mounting bracket is quite flimsy, at least for the sample I have and is not VESA mount compatible which is a big bummer for me. The design is also good and on par with what you should expect from Specter Pro with multiple red accents that represents the brand.
VERDICT

So to conclude, if you're looking for a very affordable gaming monitor, the SpecterPro XT27Q is definitely a great option considering what it can offer for such an affordable price. It has a very decent 1800R curved 1440p VA panel with 3ms of response time that can run up to 165hz and is also gsync compatible out of the box, not to mention Freesync compatible as well for AMD cards. At this price point, you'll be hard-pressed to look for something similar than this. But like I said, it is not perfect, I would appreciate if this monitor is VESA mount compatible to save space and that the heat issue, although not a big deal was non-existent. Other than that, it's not very hard for me to recommend this monitor to anyone.
Related Article:
Thanks to
EasyPC
for making this review possible, If you like this one, please consider subscribing to my channel by hitting the button below. Have a great day!
Price may vary depending on existing promos
The views and opinions on this review are solely based on my own personal experience, your results may vary
SHARE THIS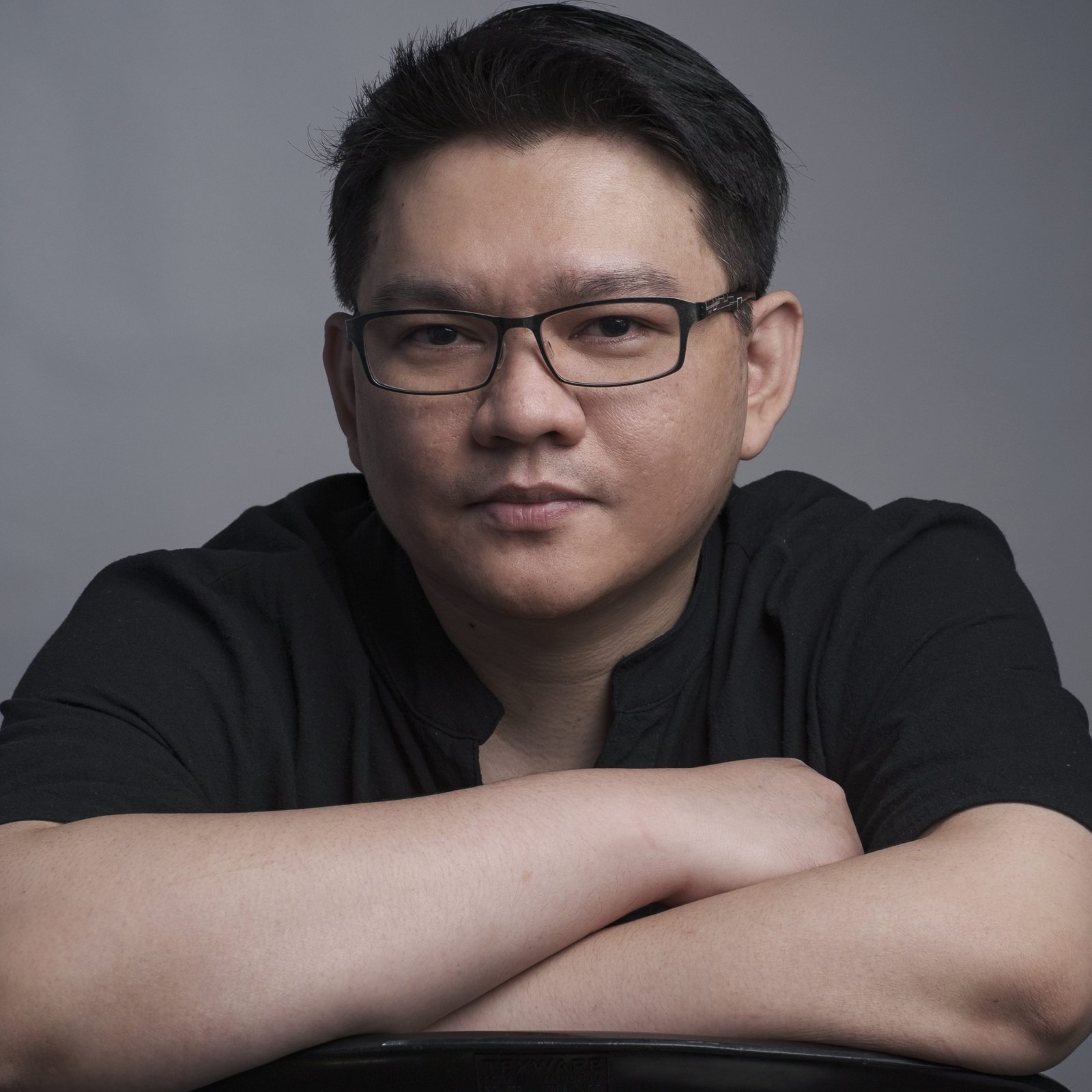 The Broll who always got your back online!