There is a saying that "One's you go clack, you can never go back", and that's actually pretty accurate. I started this blog and my YouTube channel reviewing all types of tech gadget from a mere 120 pesos wireless earbud to a very expensive 10,000 pesos mechanical keyboard. When I was starting, my contents were all over the place, I have no focus on what particular niche to focus on. Basically, I review whatever I have and whatever is presented in front of me. But that changed when I first got a mechanical keyboard in the form of the Gigaware K28, the cheapest mechanical keyboard available at the time of my review of it. When I did my research about mechanical keyboards for the review, I realized this is a lot more complex and broader than I thought it was, and it poked my curiosity. Long story short, I was hooked, and having friends with the same interest and enthusiasm pushed my curiosity a little bit further. 
I started focusing on Gaming Peripherals such as headsets, mouse, speakers and most importantly, mechanical keyboards. It was then that my channel starts to get traction since I now have a focused niche and me being enthusiastic about it made the process and journey even better. Fourteen keyboard reviews done, and now we're here. I finally got the opportunity to meet fellow mechanical keyboard enthusiasts and explore a lot more about this very interesting "hobby" on the Mech Collective 2019 Event.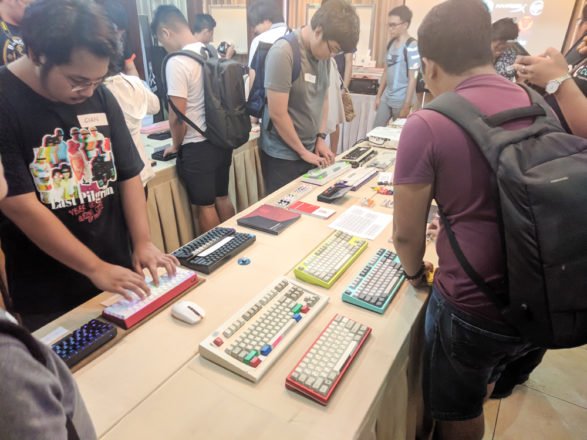 The Mech Collective is a yearly event organized by the people behind Mechanical Keyboard Warriors PH. A group of local keyboard enthusiasts here in the Philippines. This year's event was held at Lourdes Suites, Makati City last June 15, 2019. The venue was sponsored by EasyPC / Rakk Gears.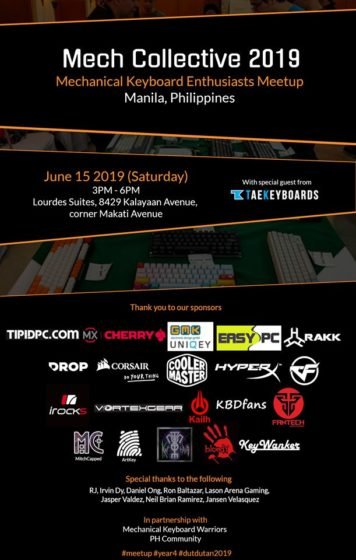 The event was really hyped up from the get-go and rightfully so because of the number of brands, media partners and individual contributors that showed their support. Not to mention the enthusiasm of all the members that immediately signed up and filled the limited slot.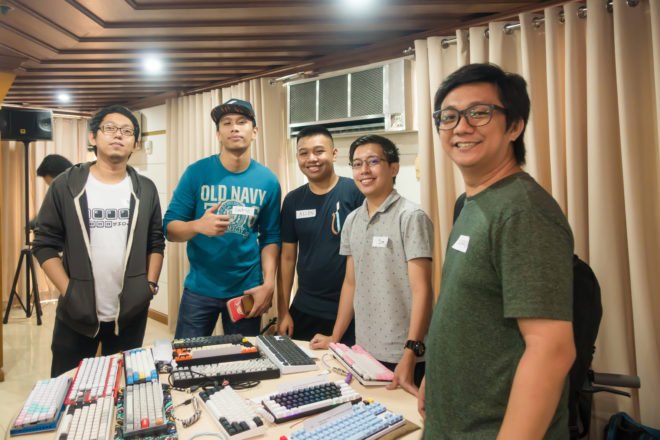 A lot of mechanical keyboards we're showcased from stock keyboards up to the grand prize customized Leopold FC660C keyboard that's worth about 40,000 or $790 care of TipidPC.com (Jesus Domingo). 
Speaking of price, there was a ton for everyone as brands like Cherry MX, GMK Uniqey, Drop, CORSAIR, Cooler Master, HyperX, Fantech Philippines, I-Rocks 艾芮克, Vortex Keyboards, Kailh, KBDfans, MitchCapped, ArtKey, KapHaus, Bloody Gaming PH, Keywanker and TipidPC.com (Jesus Domingo) were kind enough to support this event. Plus a lot of people also contributed with some extra giveaways.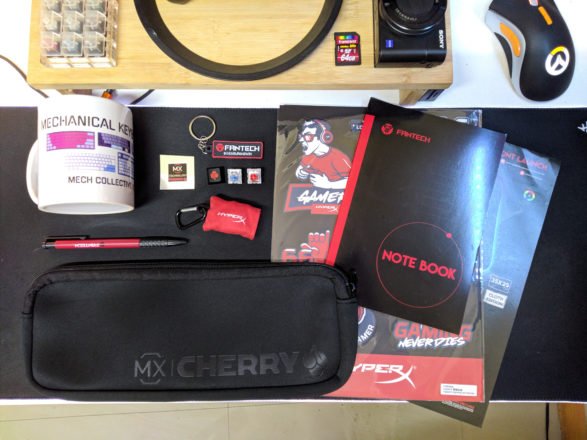 As for me, this being my first mechanical keyboard meetup, it was a great experience and opportunity to meet a lot of people and test different mechanical keyboards. I was amazed and overwhelmed at the same time seeing different custom builds with cool color schemes and got myself hyped up for my first ever custom build in the future.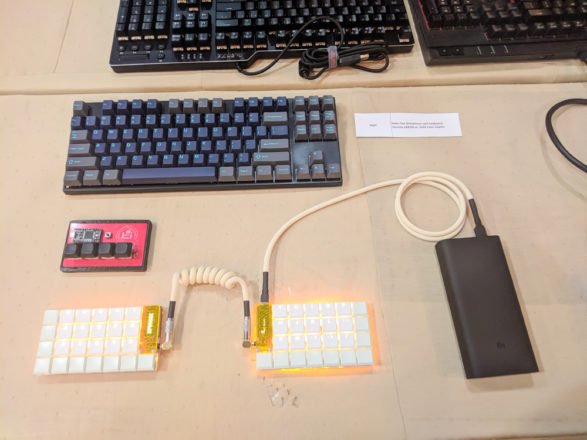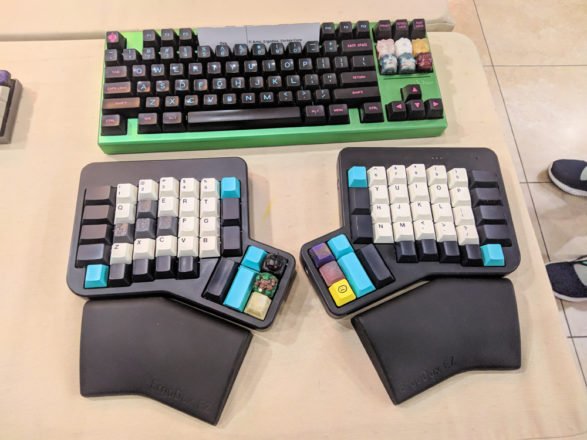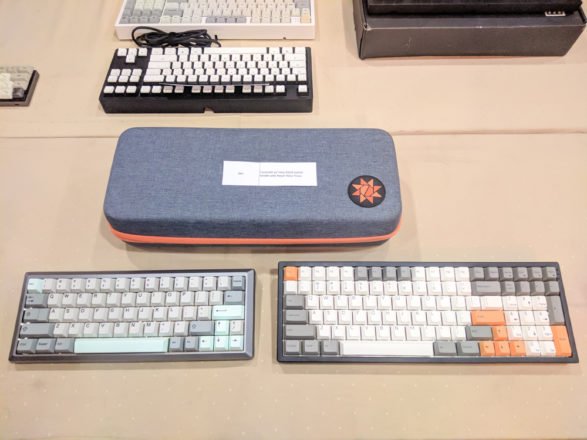 Just when you thought it is just a keyboard, going to a meetup event like this will open up your eyes into a different dimension and introduce yourself to a lot more than what you've imagined, especially if you're just starting out on this hobby like myself. I've used and reviewed a lot of pre-built keyboards already but custom built keyboards are in a whole lot different level.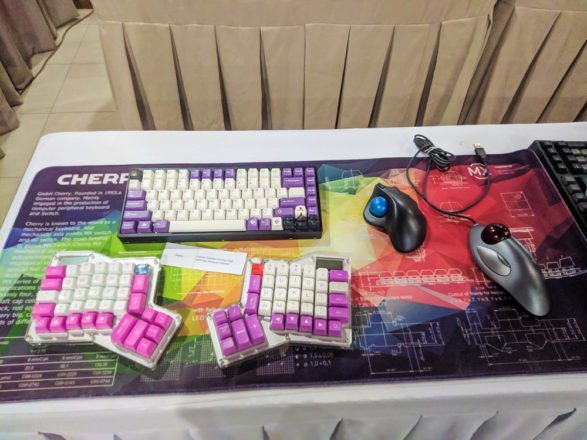 And of course, I had to share my own keyboards as well. The X-bows ergonomic keyboard as well as my go to 60% keyboard, the Anne Pro 2 with Akko Steam Engine SA Keycaps. Next year, I hope I can bring my own custom built keyboard.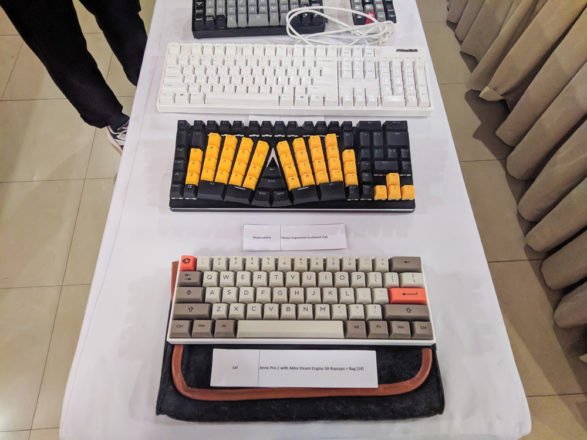 Another good thing about this mechanical keyboard meetups is that you get a chance to try different switches, especially if you're not fully decided yet on what fits your personal preference.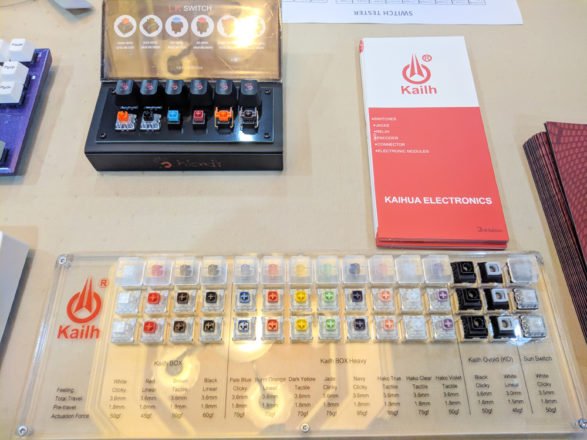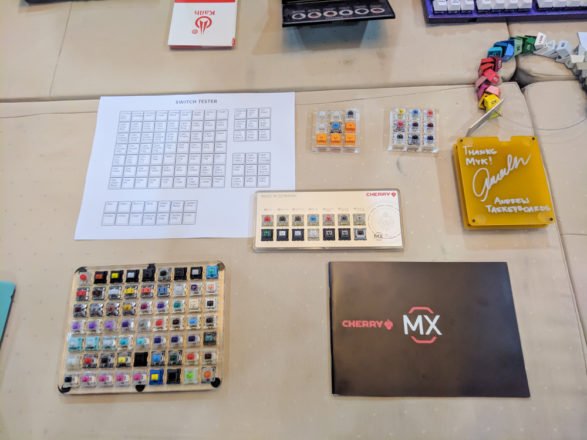 You also get a chance to see different keyboards that brands are offering and are planning to offer in the future, a good opportunity to get a glimpse of up and coming keyboards.

Fantech showcased their mechanical keyboards and I got the chance to see in person, the MK872 Optilite mechanical keyboard with optical switches and 100% Waterproof Design.
I also got the chance to see the offerings from Cooler Master, but what got my attention really is the SK621 60% wireless mechanical keyboard with Cherry MX low profile switches. I hope they finally decide to release it here in the Philippines as it's relatively unique.
CORSAIR was also in attendance with their popular K70 RGB MK.2 Low Profile and the K70 RGB MK.2 SE, both features Cherry MX Speed switches that are beloved by gamers.
I also got to see the HyperX Alloy FPS RGB Mechanical Keyboard in the flesh, and of course, the Alloy Elite(not in picture) with dedicated media keys and volume wheel.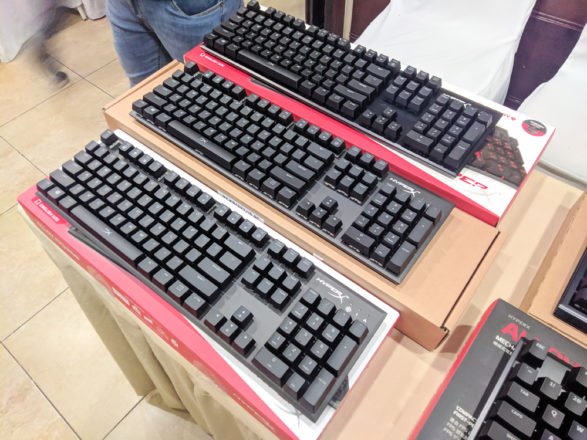 I-Rocks 艾芮克 was also there to showcase their keyboards and they actually have one of the most unique switches on the event with their Electro Capacitive Keyboard Series. 
EasyPC / Rakk Gears who generously sponsored the venue also showcased a lot of their new up and coming peripherals like the much anticipated Rakk Lam-Ang Pro keyboard, new Rakk Dasig mouse, new Rakk Ilig RGB mousepad, a new unnamed mouse and three unnamed computer chassis. I also got the chance to take home the Rakk Lam-Ang pro for review, so watch out for that!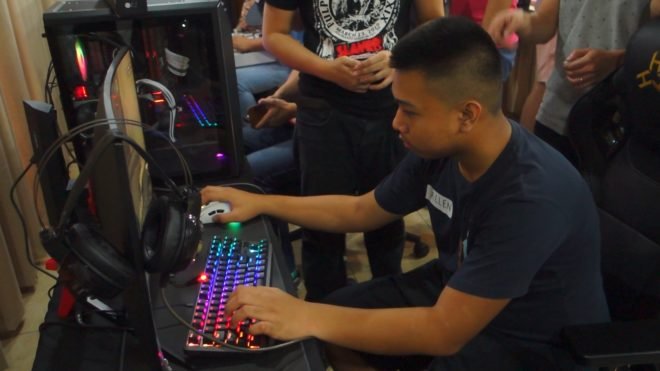 Oh, by the way, I also got the chance to meet and chat with my Idol TaeKeyboards. For those of you who don't know him yet, he is one of the best mechanical keyboard reviewers on the planet.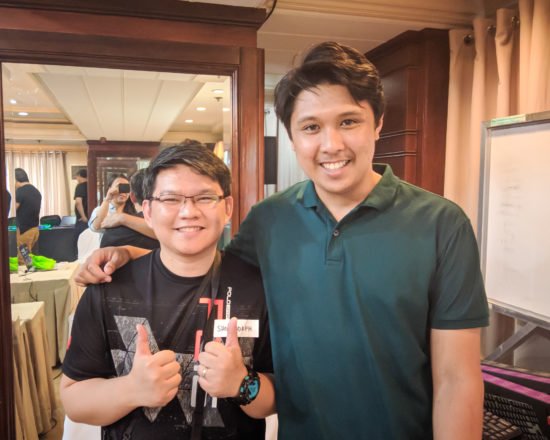 Overall, except for the venue being a little too small for the number of members who attended, the event was indeed successful and everyone went home happy with their new keyboards, prices and loot bag. And I am already looking forward to the Mech Collective 2020!

Here is the complete gallery for all the keyboards from the event.
Related Article:
X-Bows Ergonomic Mechanical Keyboard Review – Silent Gateron Brown
Geek GK64 Mechanical Keyboard Review + GK64 VS GK61
Royal Kludge RK71 Mechanical Keyboard Review – RK Blue Switch
Motospeed CK62 Mechanical Keyboard Review – Outemu Red
Geek GK61 Optical Mechanical Keyboard Review – Optical Gateron Brown
Anne Pro 2 60% Mechanical Keyboard Review – Gateron Brown!
Royal Kludge G87 Mechanical Keyboard Review – RK Brown Switch
Ajazz AK33 RGB Mechanical Keyboard Review – Zorro Black Switch
Gigaware K28 Mechanical Gaming Keyboard Review – Content Blue Switch
Motospeed Inflictor CK104 Mechanical Keyboard Review
SHARE THIS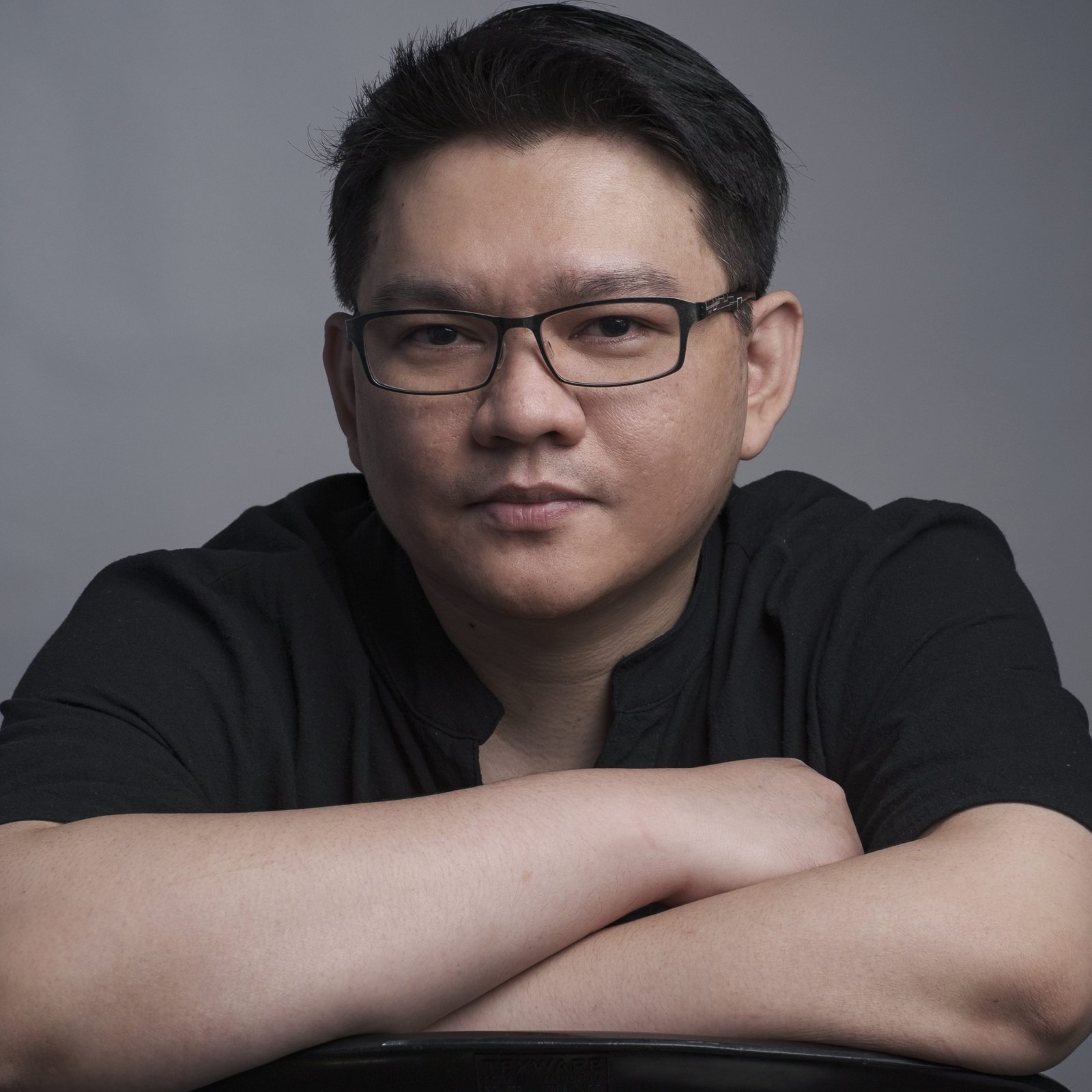 The Broll who always got your back online!