A couple of days ago I shared with you my Unboxing and Review of the ASUS ZenBook 13 OLED UX325 Thin and Light laptop. I was able to provide pretty much the general idea of what this laptop is all about especially the notable upgrade, the OLED panel, and the laptop's overall design, construction, features, and performance. However, as much as I was able to give you all the necessary details needed for a substantial review, I wasn't really able to share with you who this laptop is for and if the OLED panel upgrade really makes this laptop a consideration especially given the fact that it is almost entirely similar to its predecessor at least from the outside. So today, we'll focus on the OLED panel upgrade and see if that is enough for this laptop to make it at the top of your list.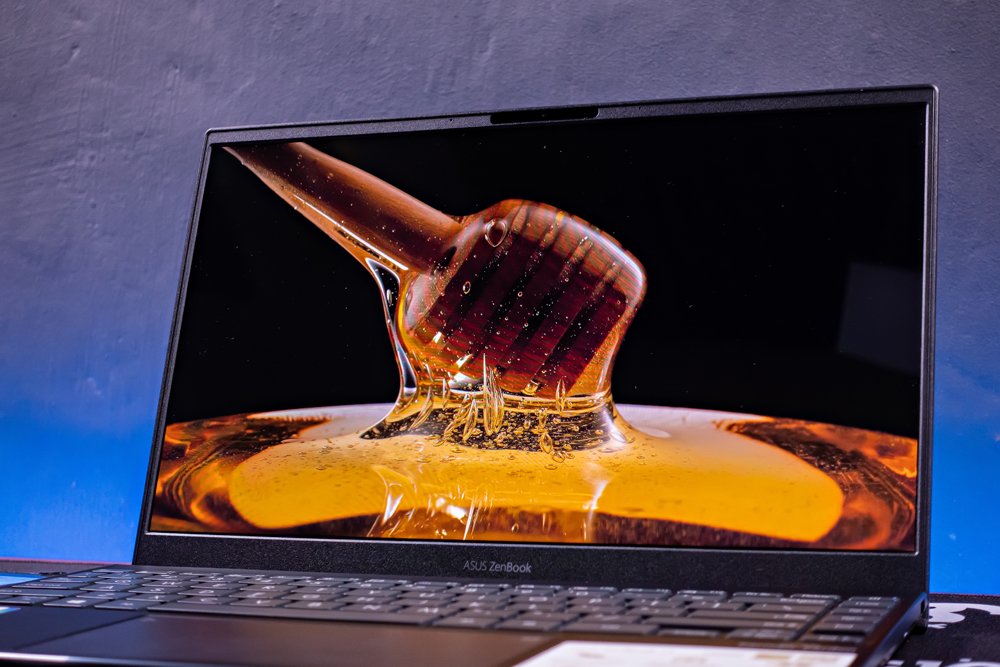 6 Reasons Why the OLED Panel Upgrade of the ASUS ZenBook 13 OLED UX325 Makes It Worth It
Great Viewing Angles
IPS panels are known to have great viewing angles and the same can be said with OLED panels. You can view the display at pretty much any angle without any significant loss in terms of colors, contrast, and brightness. You'll still get that deep blacks, outstanding contrast, and vibrant colors even at a very extreme viewing angle. This makes media sharing, watching videos with your family and friends a good experience. And even if you opt to add an additional external monitor, you won't have any issues viewing the laptop from the side.
Fast Response Time
OLED panels are often popular due to their deep blacks and overall image quality, but it actually has one characteristic that usually gets overlooked and that is fast response time. At least for ASUS OLED displays, they have a 0.2 ms response time. Now, we typically align fast response time for gaming allowing for a smoother gaming experience with minimal ghosting. However, it's not really just for gaming as it also applies to videos, scrolling texts, and pretty much anything that moves around the screen. Having a faster response time reduces the overall image blur making moving objects appear more crispy and easy on the eyes.
Eye Care – Blue Light Reduction
Speaking of easy on the eyes, one of the features of ASUS OLED Displays is the 70% blue light reduction also called the "Eye Care" feature. They are also TÜV Rheinland and SGS certified which essentially means, they are tested by these 3rd party agencies to make sure it meets their standards when it comes to blue light reduction Now, as far as I know, some other implementation of blue light filters makes the screen yellowish or at least has some effect when it comes to the overall quality. However, that is not the case when it comes to ASUS OLED Displays. ASUS shifts the color spectrum to reduce blue light without any significant effect on image quality and color accuracy. With a good blue light reduction feature, this makes ASUS OLED Displays safe for children whose eyes are still quite sensitive and even for adults who work night in and night out on a laptop.  
Color Accuracy
Now, aside from some quality of life features such as fast response time, great viewing angles, and built-in eye care, probably the most important feature one should be looking for on a laptop's display is color accuracy and overall image quality. Because on a laptop, what you have in terms of the display is probably the one you'll have for the rest of its lifespan, and getting something with the best possible image quality is always a good decision. You see, as I always say, 90% of the time you're using a laptop, you'll be looking at the display, so never go cheap on that unless you're on a budget or you're not doing something critical in terms of color accuracy.
In terms of color accuracy, ASUS OLED laptops are known to have a pretty good color accuracy with a 100% DCI-P3 color gamut. This essentially means it has more color coverage compared to the standard sRGB color space making this laptop a viable option for productivity and professional use such as photo and video editing, graphics, and the like. Not to mention, they are Pantone validated solidifying the claim for color accuracy.
Color Accuracy at any Brightness Levels
Now, another good thing about ASUS OLED displays is their ability to maintain color accuracy in both low and high brightness levels. And this is where an OLED display really stands out against the different types of panels because you can rely on its color accuracy even if you bring down the brightness at a very low level. This means you can set the brightness at a comfortable level especially when working at night without compromising the image quality. And I can attest to that as I can set the brightness of the ASUS ZenBook 13 OLED to around 50% and the colors are still vivid and vibrant. I don't have to bring the brightness all the way up just to have a good viewing experience.
True to Life Black
And last but definitely not the least, and in my opinion, the single most important feature of an OLED display that makes having it on the new version of the ASUS ZenBook 13 OLED UX325 totally worth it. And that is True to life black.
You see, color accuracy, fast response time, eye care, and other things we've tackled earlier can be achieved by other types of panels may it be LCD, LED or what have you. But true to life blacks can only be achieved by an OLED panel by switching individual pixels off producing the darkest possible image. This is something that is best to be experienced first hand before you can actually appreciate it. Most often than not, we believe that what we currently use is probably ok or sufficient enough until we try something better like this. And I can't stress it enough how amazing an OLED display looks especially when watching videos with a lot of dark areas and contrast. 
Speaking of contrast, ASUS OLED Displays features a 1,000,000:1 contrast ratio, 500nits peak brightness and to be exact, 0.0005nits of True Black which by the way, warrants the DisplayHDR 500 True Black certification.
Final Thoughts
So with all that being said, with these "6 Reasons Why the OLED Panel Upgrade of the ASUS ZenBook 13 OLED UX325 Makes It Totally Worth It", the question remains, who is this laptop for? Well, if you ask me, with a good set of features, capable hardware inside and out with and with a fairly decent design and construction partnered with the amazing OLED display, I believe anyone can benefit from this laptop. However, to be more specific, I think this laptop will best suit young professionals who are always on the go, those trendsetters that typically like thin and light, stylish laptops like this without compromising performance. The combination of the small form factor, lightweight construction, modern design, and set of features that can easily provide a good productivity experience makes this is a viable option for tech-savvy young professionals and the like.
For more details about the ASUS ZenBook 13 OLED UX325E, click here.
Suggested Retail Price: SRP: PHP 59,995
ASUS ZenBook 13 OLED:
Pine Grey color
11th Gen Intel Core i5 processor
Intel Iris Xe Graphics
8GB Memory
512GB SSD
Related Content:
ASUS ZenBook 13 OLED UX325E Review – Amazing Display!
ASUS ZenBook Duo 14 (UX482) Review – Elegant Dual Display Productivity Laptop!
ASUS ZenBook Duo 14 (UX482)EG Unboxing and First Impressions
ASUS ZenBook Flip S UX371EA Review – Best Versatile Thin and Light 4K OLED Laptop!
Why ASUS ZenBook Laptops are the Best Versatile Thin and Light Laptops in 2020
ASUS ZenBook Flip S UX371EA Unboxing and First Impressions
ASUS VivoBook S14 S433EQ Review
ASUS VivoBook S14 S433EQ Unboxing and First Impressions
25 Cents Thin Gaming Laptop! Ft. MSI GS66 Stealth!
Lenovo Legion 5i Review – A Gaming Laptop That Doesn't Look Like One!
Php 70K Gaming and Programming PC Build Ft. Tecware Alpha TG!
Size doesn't matter in the PC Master Race – A mini-ITX Build Story.
SHARE THIS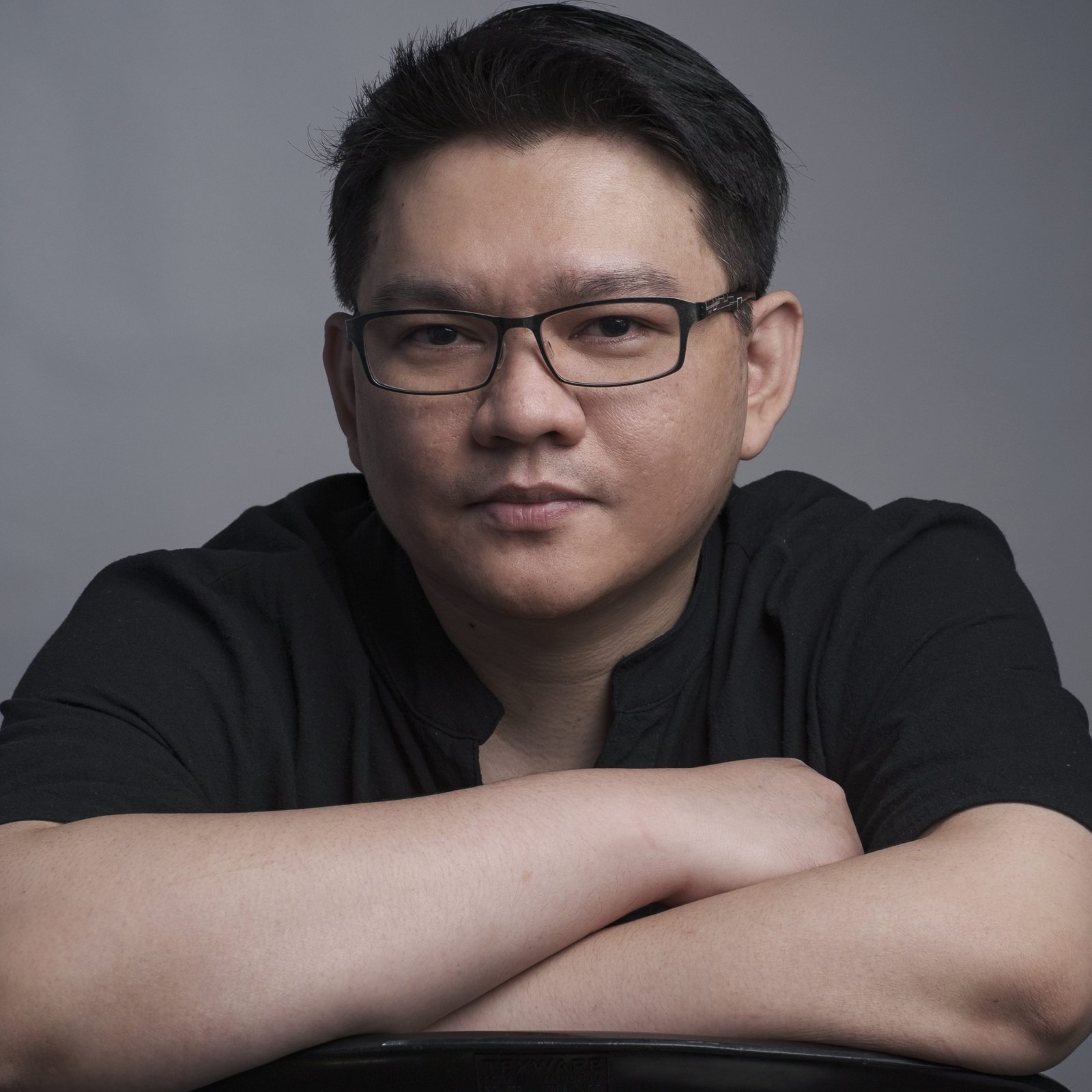 The Broll who always got your back online!