With the vast availability of smart bands and smartwatches out in the market, it's kind of hard to get a grasp of what's best for a certain budget. There are those that have balls to the walls specs and features that are quite expensive, and there are those that are extremely basic but dirt cheap. What we have here today is a relatively affordable option that features the most critical features to aid you with your digital lifestyle without necessarily have to break your bank. We're talking about the SoundPeats Watch 1 from Digital Walker.
Now, SoundPeats might be known for their awesome True Wireless Earbuds but it's nice to see them venturing into a different line of AIoT products starting with this smartwatch. With that being said, let's check it out and see everything it has to offer.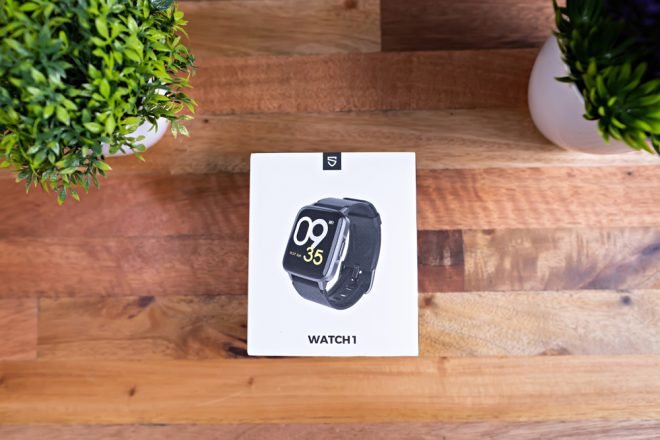 MY EARLY BREAKDOWN


Pros: Good build quality and design, Decent display, Useful features, and Intuitive app
Cons: Raise to wake up is sometimes slow, Slow user interface, Limited watch faces
SPECIFICATIONS


Waterproof Level: IP68
Bluetooth: 5.0
Display: 1.4 inches
Display Resolution:320*320
Adjustable wristband: 6.1 to 9.3 inches (perimeter)
Battery Capacity: 260mAH
Charging Time: 2 hours
Normal Use: 10 Days
WHAT'S IN THE PACKAGE


The packaging for the SoundPeats Watch 1 is actually pretty decent with a slide-type design.
In front, we have an image preview and the model name and at the back of the box, we have another image preview of the product and some contact information of SoundPeats as well as some certifications.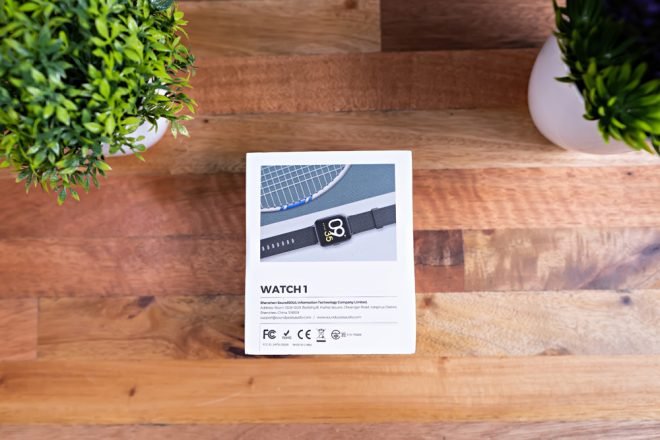 At the side, we have a model and a slogan "Sound for Urban Sports"
Removing the slide-type packaging reveals the main box.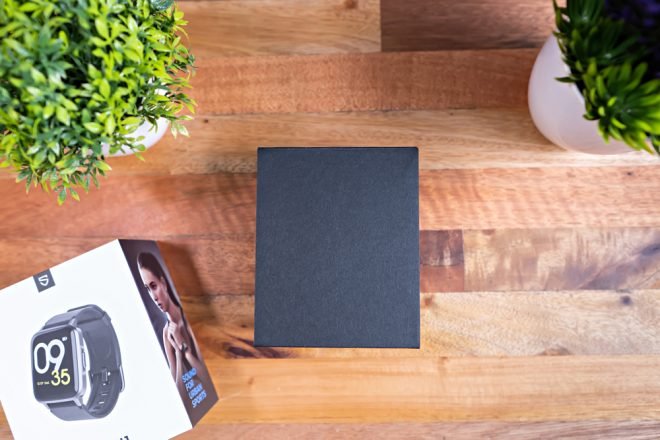 Opening the box, we're greeted by the SoundPeats Watch 1 itself and an accessory compartment on its side.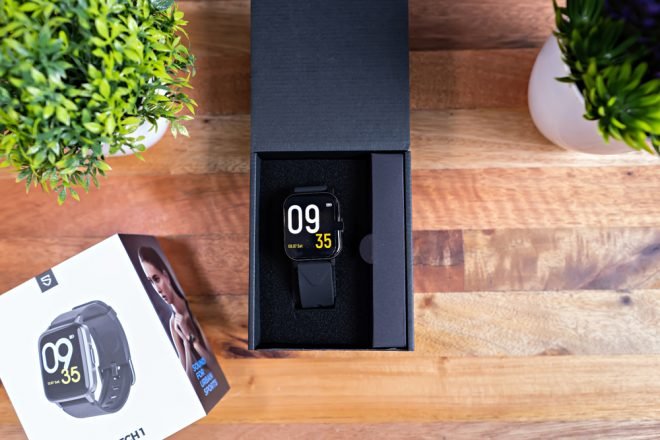 Inside the box, we also have the user manual, 
And the proprietary charging cable.
FULL REVIEW
Design, Construction, and Parts Overview


In terms of the design and construction, the SoundPeats Watch 1 is actually pretty decent. 
The watch itself is made out of metal and glass while the wrist strap is made of silicone-like rubber.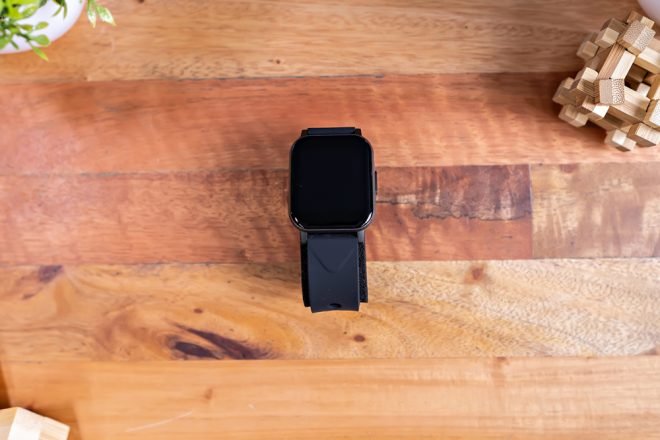 The overall feel of the watch is quite good and doesn't feel cheap at all.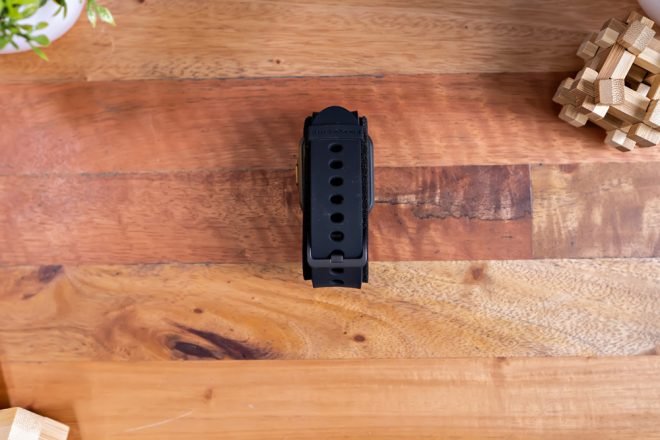 In front, we have the 1.4″ 320×320 color touch display which can get substantially bright.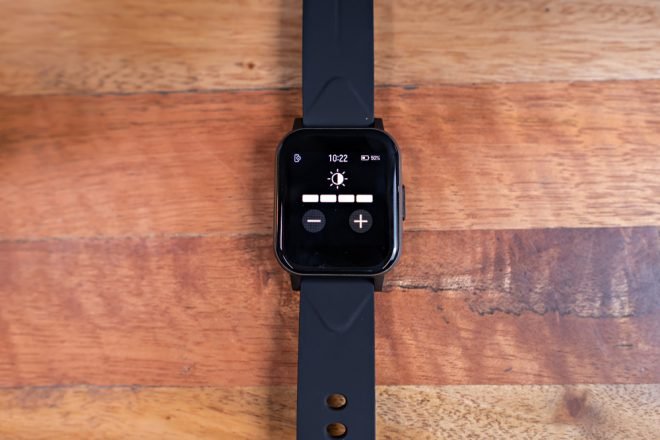 It has different watch faces, albeit limited options.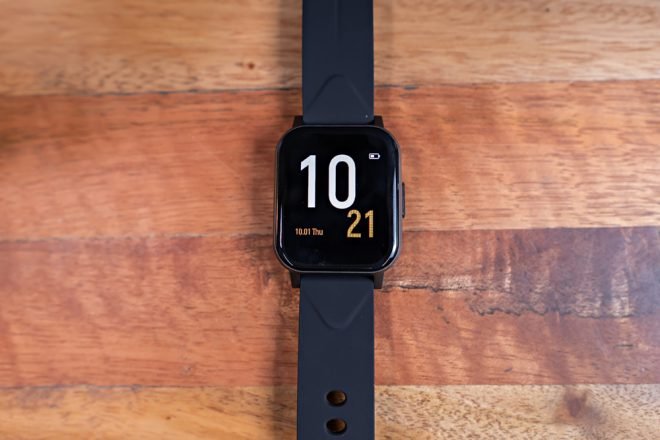 Flipping it on its side, we have a physical back/home button that also doubles as a display toggle.
Flipping it all over at the bottom, we have the charging pins as well as the sensors.
The SoundPeats Watch 1 is IP68 which means it has ingress protection against dust and is waterproof up to ideally beyond 1m suitable for various intensive sports including swimming albeit swimming is not included on its trackers.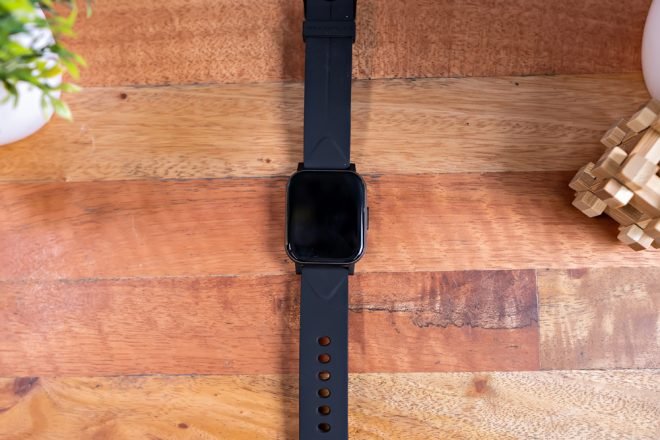 Setting up with the SoundPeats Sports App


At first, I got confused between the SoundPeats app and the SoundPeats Sports app. Make sure to download the Sports one as you won't be able to pair the Watch 1 on the SoundPeats only app. Or just scan the QR code as seen below then follow the instructions.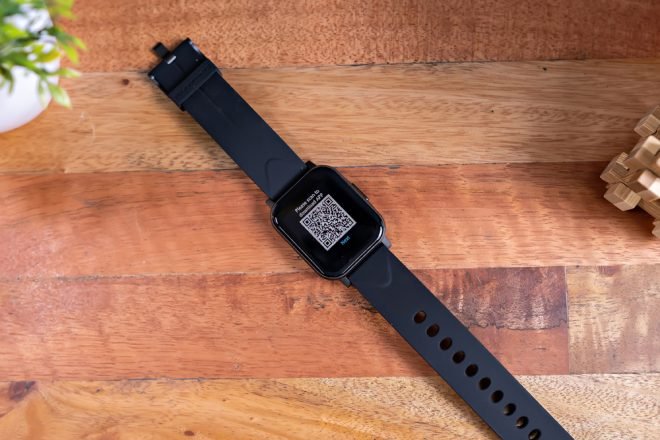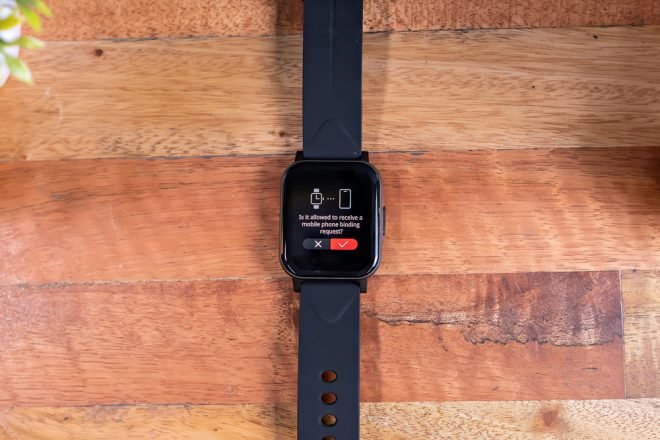 Once set up is done, the application is actually quite intuitive and offers a ton of features when it comes to alarms, reminders, push notifications, and stats report for sports activities. What it lacks, however, is the ability to customize the watch faces which, to be honest, is quite limited.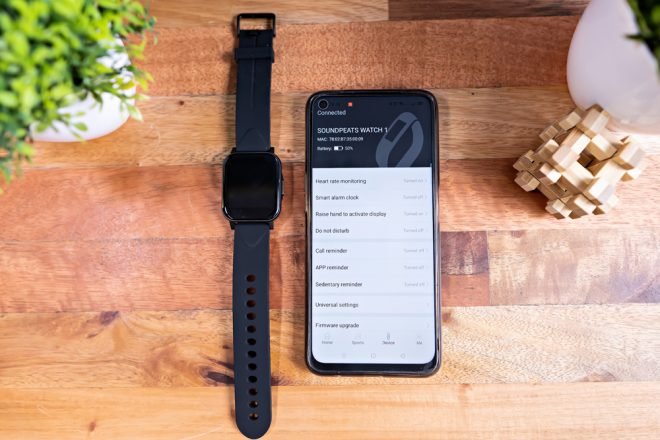 Available watch faces


On the other hand, what I like about this is the intermittent automatic heart rate detection that monitors your heart rate 24/7, providing that you turn that feature on.
Aside from that, it supports 12 sports modes such as jogging, fast walking, biking, climbing, spinning, yoga, indoor running, integrated training, gymnastics, basketball, football, and rowing.
It also has a bunch of nifty features such as media controls, find my device, call, and messages reminder, app push notifications, sleep monitor, stopwatch, weather, and more.
Performance


As for the performance, it is usable and dependable for the most part, except that sometimes the raise to wake is somehow slow to react and the user interface is also quite sluggish. But other than that, everything functions as it should, the trackers and stats monitoring works well and all the nifty features are actually quite useful in a day to day productivity and lifestyle efficiency. In terms of battery life, charging takes about 2 hours and a full charge lasts for around 3 days.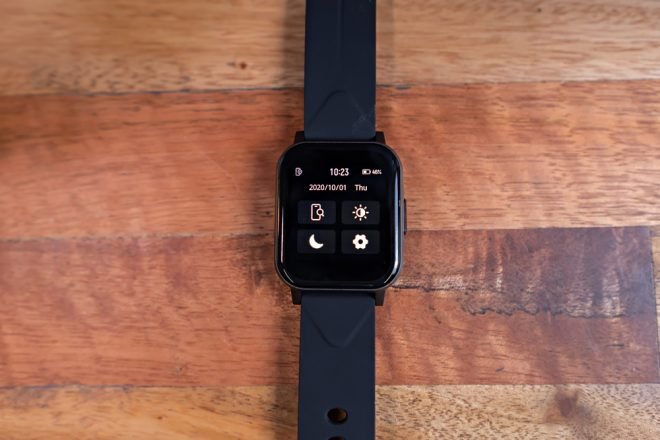 VERDICT


To conclude, the SoundPeats Watch 1 proved to be a decent option given the fact that it is SoundPeat's first try at a smartwatch and an AIot device other than True Wireless Earbuds. It works well for the most part and it has decent design and build construction that should fit any wrist and outfit. It boasts a lot of nifty features that you might expect from any fitness band or smartwatch including a variety of sports mode, health monitoring, and reminders to aid with your digital lifestyle. And it's relatively affordable too compared to most offerings out in the market.
SHARE THIS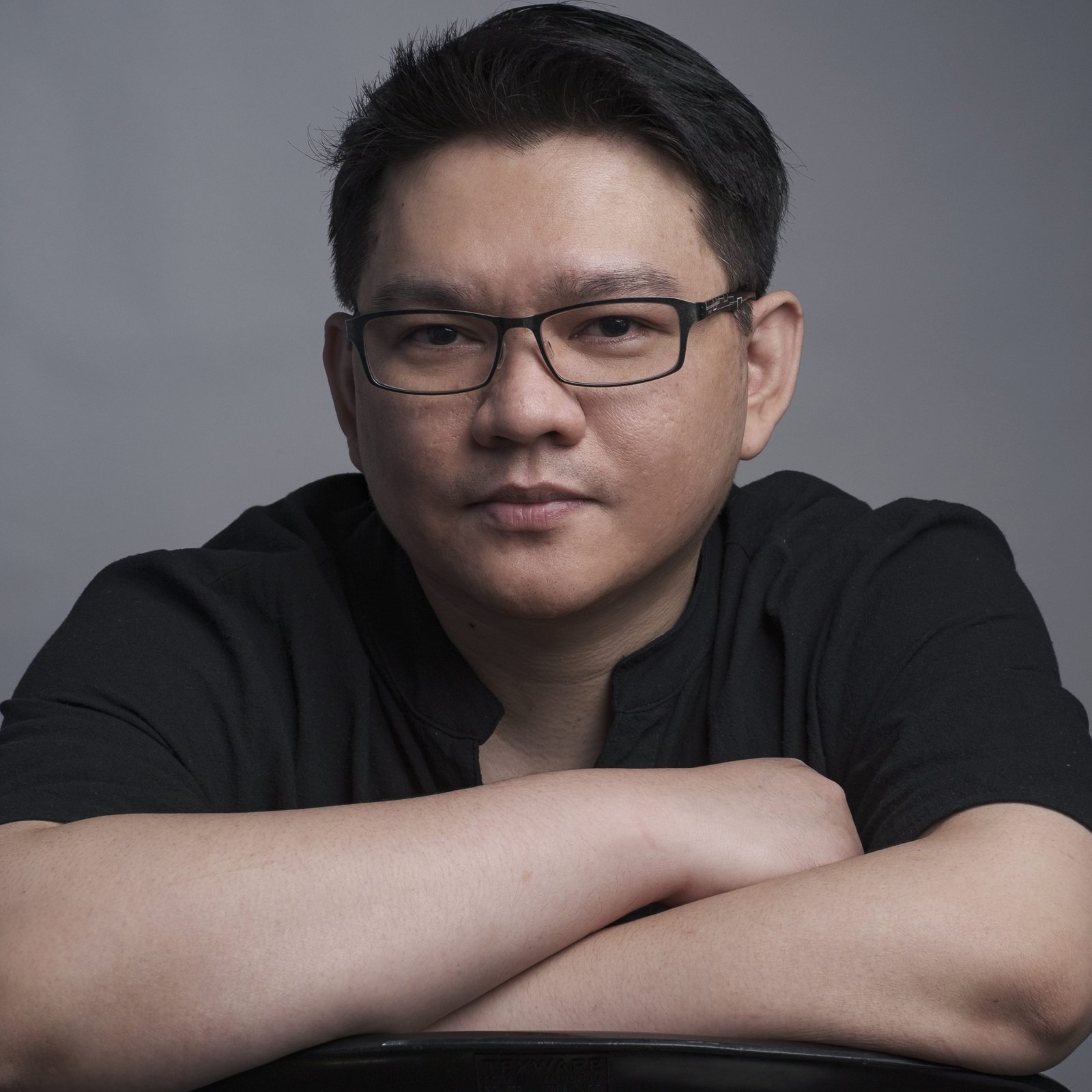 The Broll who always got your back online!