I haven't had much opportunity to explore and test different audio peripherals as much as I do with mechanical keyboards and gaming mouse, but I'd say right now that I am pretty hook. I just purchased an IEM and recently got a few TWS earbuds and a couple of gaming headsets, so don't be surprised if you see more audio peripherals on our channel soon. With that said, today, we're going to do an unboxing and review of the Cooler Master MH751, a gaming headset that is good not only for gaming but for music listening as well with its natural and balanced sound signature.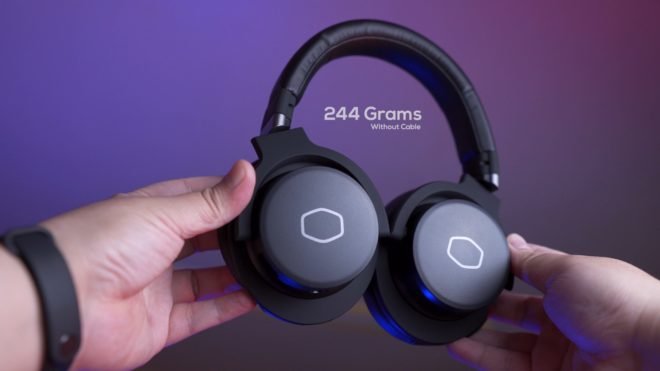 MY EARLY BREAKDOWN


Pros: Lightweight, Comfortable, Balanced sound signature, Superb microphone, Multi Platform compatible
Cons: Soft touch coating on some parts might peel or fade overtime, Needs a proper amplifier to get its full potential
SPECIFICATIONS


PRODUCT NAME: MH751
PRODUCT NUMBER: MH-751
HEADPHONE DRIVER DIAMETER: 40mm
HEADPHONE FREQUENCY RESPONSE: 20-20,000Hz
HEADPHONE IMPEDANCE: 26Ω
HEADPHONE SENSITIVITIES (@1KHZ): 97dB ± 3dB
HEADPHONE CABLE LENGTH: 1.5m 3.5mm connector (removable), 0.3m dual 3.5mm cable (removable)
HEADPHONE CONNECTOR: 3.5mm 4-pole jack
HEADBAND MATERIAL: Steel and plastic headband, PU leather and foam cushion
HEADPHONE EAR CUSHION MATERIAL: PU Leather and foam cushion
MICROPHONE PICK-UP PATTERN: Omni-Directional
MICROPHONE FREQUENCY RESPONSE: 100 Hz – 10,000 Hz
MICROPHONE SENSITIVITIES: -42 ± 3dB (@ 1KHz)
MICROPHONE SIGNAL TO NOISE RATIO: 55dB
MICROPHONE TYPE: Detachable flexible microphone
PHYSICAL DIMENSIONS (L X W X H): 149*85*215 mm / 5.87*3.35*8.46 inches
PHYSICAL WEIGHT: 280g / 0.62lbs
WARRANTY: 2 years
EAN CODE: 4719512074541
UPC CODE: 884102047039
PRODUCT: Audio
HEADPHONE TYPE: Over-Ear Headphones
WHAT'S IN THE PACKAGE


The packaging for the Cooler Master MH751 is actually very good with a decent amount of details about its looks, key features, and specifications, we have almost all the details that you need to know around this box.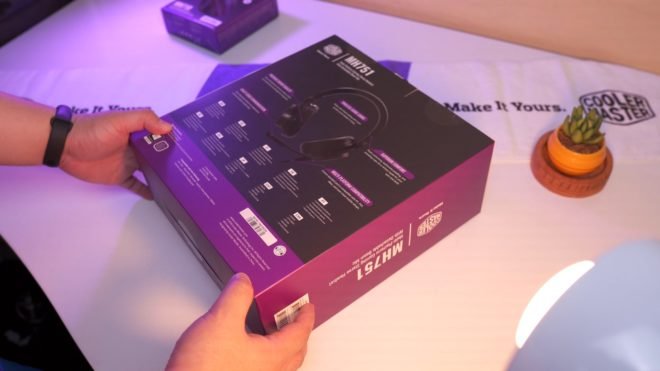 Inside the outside packaging, we have a nice black box right here with the patented subtle Cooler Master logo at the center.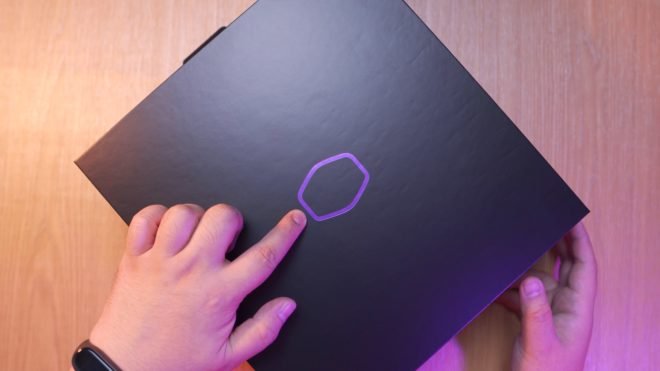 Opening it up we're greeted by a few paperwork, a user manual for both the Cooler Master MH751 that we have right here and the MH752 version with a 7.1 virtual surround sound card.
These user manuals are written in a variety of languages.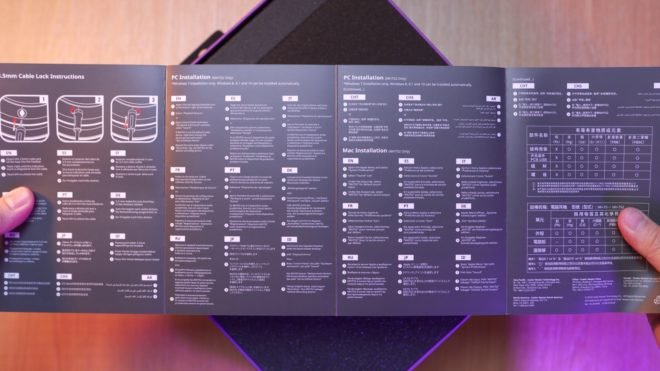 Next, we have a thin layer of foam for protection, 
And removing that reveals the actual gaming headset itself.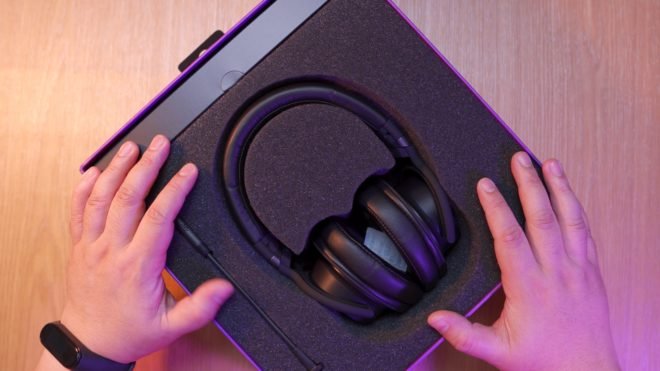 Right here we have the detachable Omnidirectional mic that I am actually excited about because I've heard good things about it, so later we'll test that out for both normal recording and for gaming.
Next, we have this auxiliary box right here with a Cooler Master logo at the center,
Inside it we have a nice velvet pouch and inside this pouch, we have all the necessary cables for this gaming headset for its multiplatform compatibility. 
First, we have a 3.5mm audio splitter to split the input and output signals,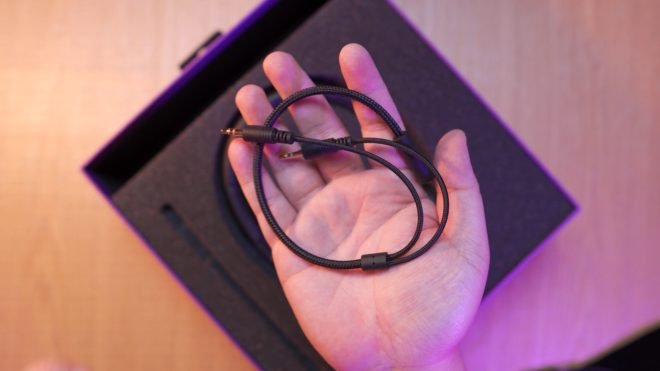 And then we have the main 3.5mm TRRS cable because this one has an inline control for the microphone and the volume control. The length of this cable as per specifications is 1.5m.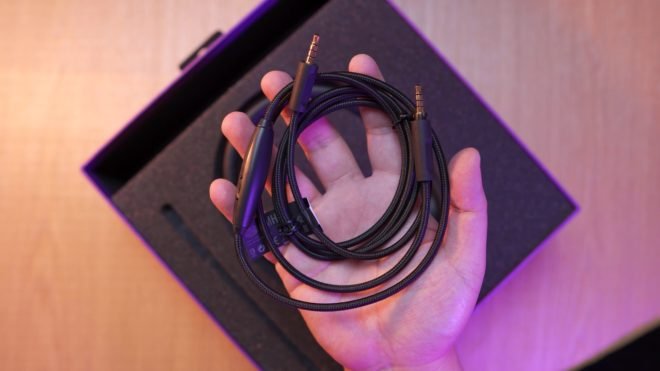 And finally, we have the Cooler Master MH751 gamin headset itself which is nicely cushioned by this massive foam.
Oh, I almost missed this, but we have a "Make your gaming experience" slogan here at the bottom of the top cover, which I always appreciate brands adding these small details in the packaging, not necessary, but definitely appreciated.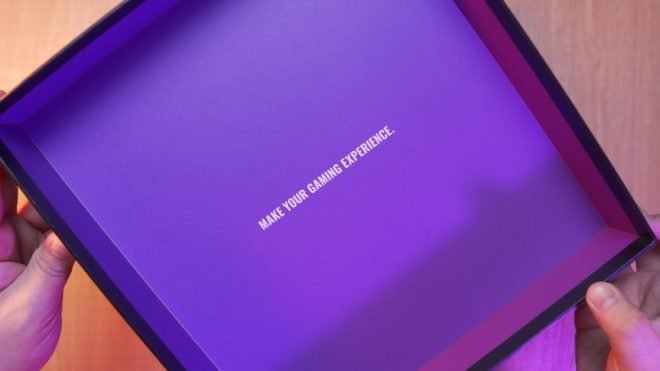 Alright, that's too much about the packaging, let's take a closer look at the Cooler Master MH751 gaming headset itself.
FULL REVIEW
Design, Construction and Parts Overview


At first touch it feels extremely lightweight at only around 244g without the cable especially for a gaming headset, well, it's technically not a gaming headset but we'll talk more about that later.
The design is really nice and I'm actually digging it. There's no sign of being an aggressive gaming peripheral all around it which I personally prefer.
In front we can see the overall compact form factor when clasped like this,
And when stretched out as you can see it is quite flexible without the feeling of it breaking that easily.
It also has a good amount of swivel and rotation for adjustments, like you can place it flat on a table like so and you can do that as well around your neck.
As you can see, there are a lot of potentials when it comes to comfortability factor with different head sizes and shapes compared to most gaming headset designs out there.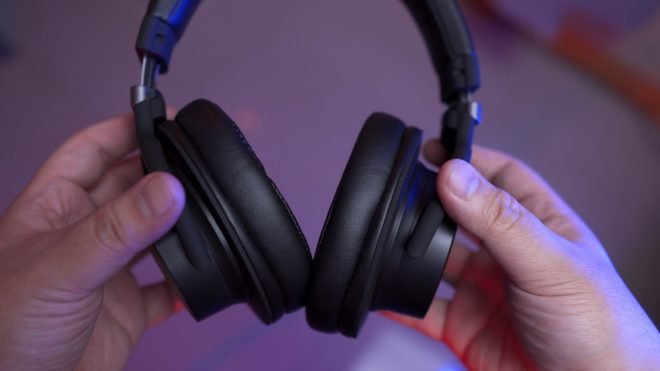 Alright, so let's do a quick parts overview around the headset, on the left earcup, we have the subtle modern look of the Cooler Master logo,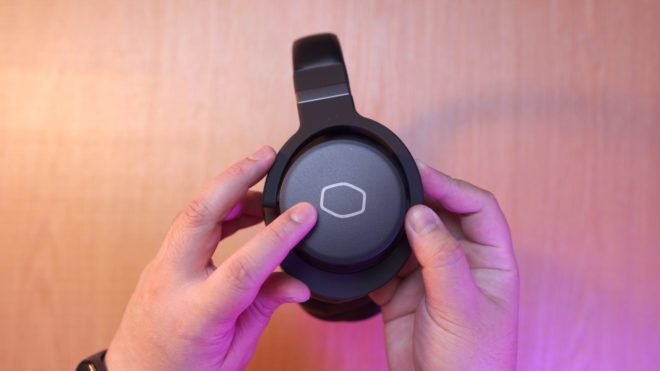 A then we have a nice soft-touch coating on this part that spans across the entire lining of the earcup, however, I am personally not a fan of this coating but we'll tackle that more later.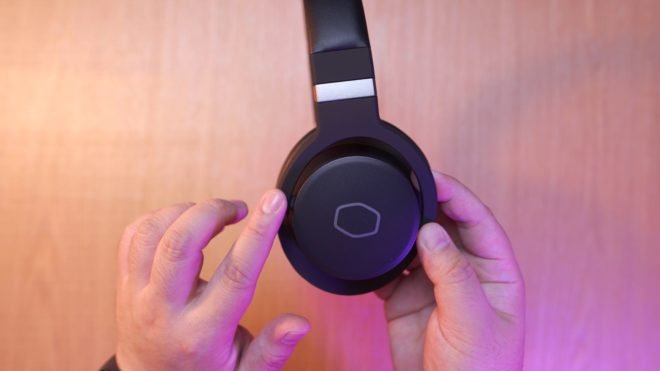 Flipping it on its side we have a couple of 3.5mm ports right here, the first one is for the detachable omnidirectional mic and the other one is for the main audio cable with inline controls.
On the other side earcup, pretty much the same thing but without any ports or buttons.
Now, flipping it all over at the top side, we have here the adjustable headband with a nice gunmetal finish that adds a little bit of contrast to the black colorway of this headset. The adjustment band is metal with a good amount of distance and it has solid notches to it for precise adjustments.
And then here, we have soft padding all throughout the entire headband which you know, looks like any other proper audio monitoring headphones not much of a gaming headset in terms of look and probably in terms of sound as well.
looking underneath the headband, the cushion seems to be substantial with polyurethane leather as well as on the earpads.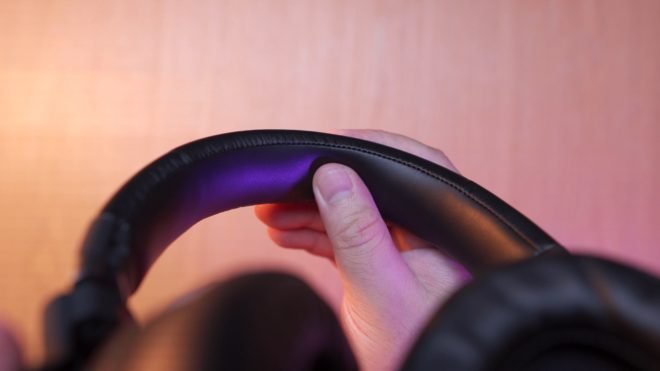 Speaking of earpads, they are quite soft, and I'm actually very happy with the size and the oblong shape of it that I think will fit my relatively big ears.
The inside foam is also decent, not super thin than most headsets that I've tried which is nice, especially considering that the earpads depth is not that great. Again it is using polyurethane leather so it will not absorb moisture compared to real leather, but it is also less durable and susceptible to peeling over time. I hope it lasts though because I really like its nice and soft texture.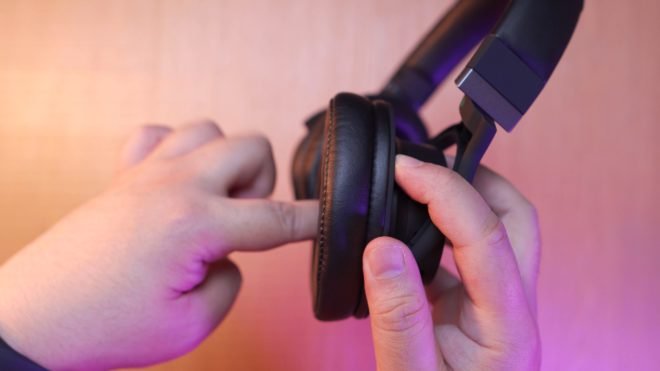 I also like the fact that Cooler Master didn't add much branding to it other than their subtle logo on the earcups that gives just the right amount of representation of the brand.
However, there's one thing that I particularly don't like about the design, and that is the soft-touch coating on the earcups, because I know that this kind of coating could peel up or shine over time. But Overall, aside from the coating, in terms of design and construction and potential for comfort, it is very good with the Cooler Master MH751 gaming headset.
Moving on, let's discuss about its attachments and accessories.
Attachments and Accessories


First we have the omnidirectional mic, and it goes in in only one way so you won't get confused and to make sure that the microphone will always be in the direction towards your mouth.
Next, we have the main cable, and it actually has a locking design which is a nice touch to keep the cable intact.
I also appreciate that Cooler Master included a nice velvet pouch, since this headset is technically portable and a multiplatform headset that can be used on-the-go with your smartphones, tablets, and devices that uses the 3.5mm interface.
Multiplatform Compatibility


Speaking of multiplatform compatibility like I said, you can use this on a smartphone and PC and potentially on consoles as well.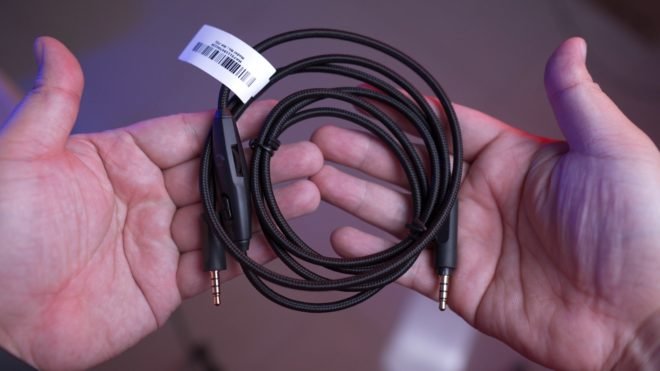 However as per my testing, the main cable is not suitable for smartphones with a rather thick casing like what I have here, it doesn't go all the way in.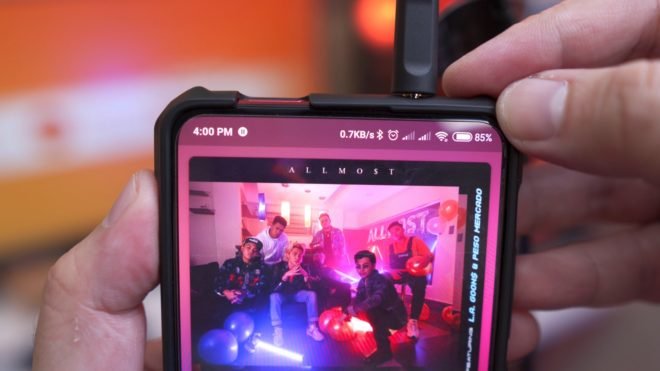 I had to use the splitter for it to work, a bit of a hassle but your mileage may vary depending on the case of your smartphone.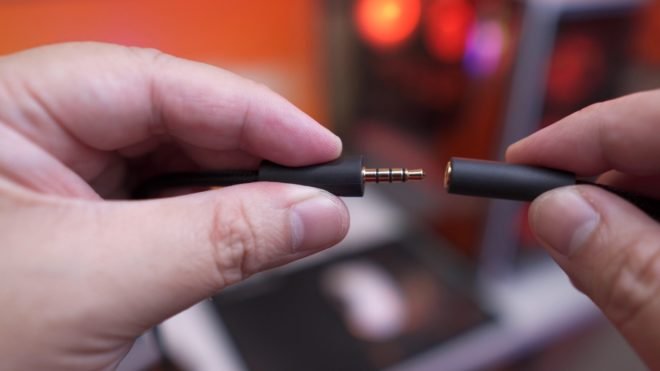 The main use of the splitter is actually for PC so that you can split your input and output signal and manage them through your digital audio workstation.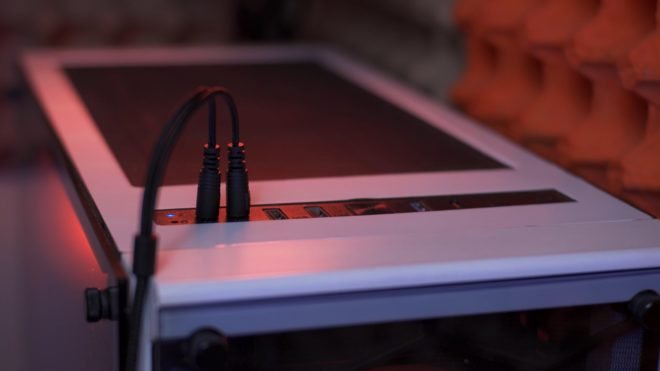 But if you don't need the microphone and you just simply want to listen to your music, then you can just use the main cable.
Moving on, let's discuss about the comfortability factor of the Cooler Master MH751
Comfort 


Like I said earlier, the shape, design, weight and form factor of the Cooler Master MH751 is unlike any other bulky, heavy, and gamery gaming headsets out there that have unnecessary design elements that add up to the overall weight of a headset.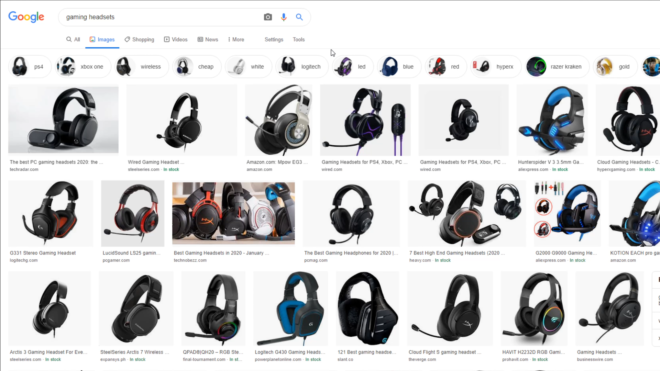 The Cooler Master MH751 actually resembles more like a proper audio monitoring headphones that are geared towards comfort for hours of music listening.
Because it actually is, it is, if I'm not mistaken, based from the OEM Takstar, specifically the Takstar Pro 82 but with some modifications like adding a microphone which I think is not a bad decision.
The Cooler Master MH751 is one of the most comfortable gaming headsets that I've tried with soft earpads, substantial foam on the inside, and sufficient padding on the entire headband. Yes, it still does heat up over time due to the polyurethane leather, but at least the earcups are large enough to go around my ears and the clamping force is at just the right amount to provide sound isolation without putting much pressure to my head. Overall, comfort-wise, I don't have much problem with this headset.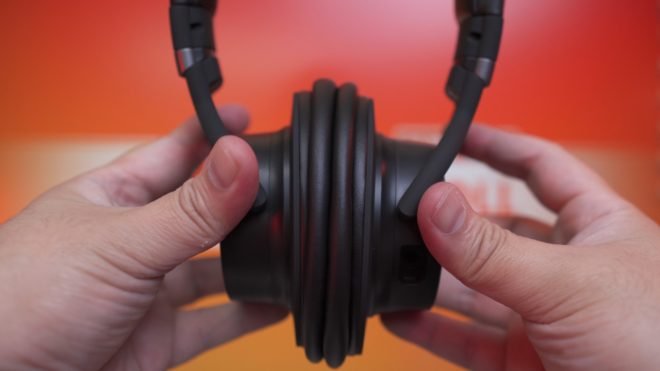 Alright guys, finally, let's discuss about the sound quality of the Cooler Master MH751 which is the most important part of this review.
Sound Quality


In terms of the sound quality, I'd describe the Cooler Master MH751 as having a balanced sound signature, the first time I put it on and listened to music I noticed that right away, there is no particular frequency range that's overpowering others. The sound is very natural and I was actually surprised especially coming from some gaming headphones that are tuned a bit more for bass and low-end frequencies. Though I somehow expected this given the fact that this headphones like I said is based on the TakStar Pro 82 which is known to be a balanced pair of headphones.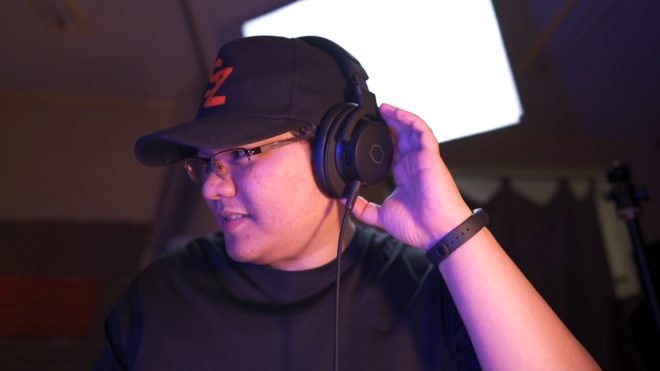 With that being said, I find the Cooler Master MH751 great for monitoring audio as you'll get a good representation of sound in every frequency range. So if you're more into monitoring audio and video editing like me, you'll certainly love these headphones.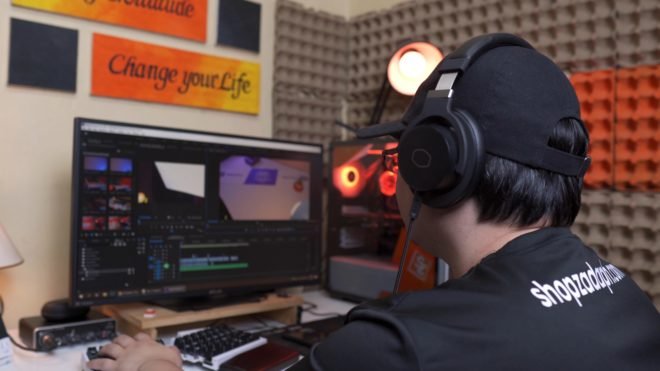 As for music listening, this will not please any bass heads out there but low-end frequencies are still quite detailed with enough kick to it, just not overly punchy. The midrange has amazing clarity and imaging and it's quite satisfying to listen to music with lots of different instruments playing around without much congestion and with a decent amount of depth from each other. Vocals are very crisp and stereo representation is also nice when listening to music that moves around even without a 7.1 virtual surround feature that the MH752 has. High frequencies are also well-controlled and it can maintain clarity without being too harsh or unpleasant.
I'll have to say though that you might need an amplifier to get the full potential of these pair of headphones, as you'll get barely enough volume when using this on a smartphone or just using your motherboards built-in sound card.
Don't get me wrong, volume is substantial even without an amp but plugging this on an amplifier or an audio interface unlocks its potential, especially if you like listening to music on high volume. It's also worth noting that it doesn't distort much if you crank the volume up using an amplifier, it will start to get uncomfortable before it even distorts.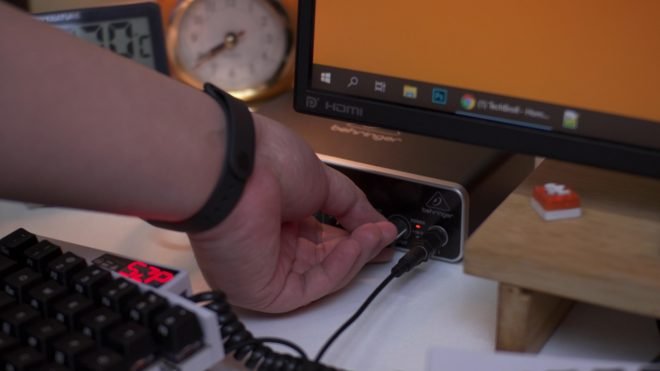 Speaking of smartphones, since this headset uses a 3.5mm interface, you can pretty much use this with a wide variety of devices such as smartphones, tablets, PC, consoles and the like,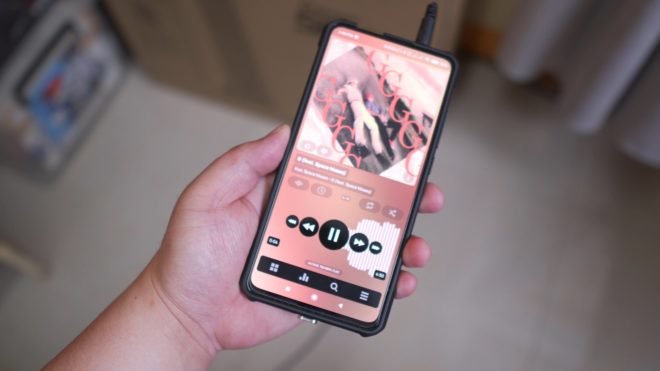 Though as I said, volume levels are just sufficient enough without an amplifier.
Microphone Quality


As for the microphone's quality, well let's just say that this is the best microphone on a gaming headset that I've tried so far. The sound quality coming from the detacheable omnidirectional microphone is very clear without much compression, it is natural sounding and not muffled unlike any other gaming headsets that I've tried before. 
Adding a bit of post processing like removing background noise and boosting the low-end and vocals makes it even better, and is certainly sufficient for in-game communication and probably some casual voice overs and of course, for streaming.
Gaming Sound Quality


As for gaming, I'd say that even though the Cooler Master MH751 is not specifically tuned for gaming, like there's no bass boost or fancy virtual surround sound feature, the stereo imaging is more than sufficient for audio positioning to be able to hear gunshots, footsteps and the like without having the earcups rumbling like other gaming headsets with either vibration feature or bass boosted frequencies. So if you like comfortable gaming for a long period ot time, then you will certainly appreciate not only the sound signature of this gaming headset but its overall design and comfort. And of course, the microphone is more than sufficient for in-game communication.
VERDICT


To conclude, the Cooler Master MH751 gaming headset is one of the best gaming headsets that I've tried so far, granted I was only able to test budget gaming headsets before, I haven't really had the opportunity to try out high end or audiophile-level headsets, but I'd say, I am really hooked right now when it comes to audio and like I said on the intro, don't be surprised if you see more audio gears on our contents. But yeah, going back, there's really not much to complain about the Cooler Master MH751, it is comfortable, the design is neutral looking, and I really like the natural and balanced sound signature that is very good for my tasks which is video editing and of course, quite sufficient as well for gaming especially because of the decent stereo imaging and the amazing sound quality of the microphone.
Cooler Master MH751 Gaming Headset Review – Good NOT ONLY for gaming!


Thanks to
Cooler Master
 for making this review possible, you can get this gaming headset from their partner stores, link below.
If you like this one, please consider subscribing to my channel by hitting the button below. Have a great day!

SHARE THIS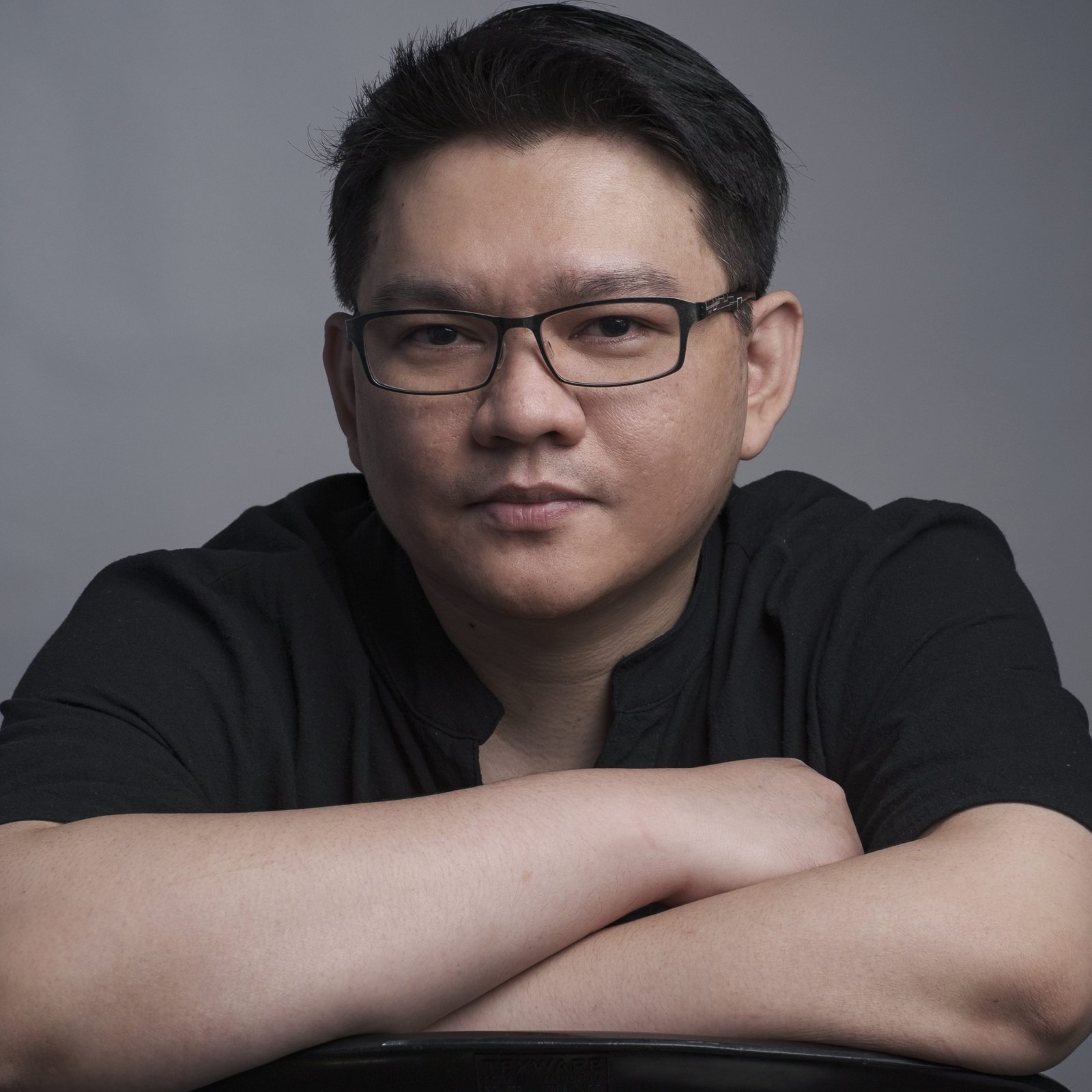 The Broll who always got your back online!