Today, I'm giving you my Full Review of the realme 6, one of the most anticipated smartphones from realme in their 6 series lineup because of its decent price to performance value powered by the capable MediaTek Helio G90T chipset. As usual, we're going to focus on gaming performance with thermal testing to see if it does heat up during gaming and of course, camera quality and everything else that you need to know about this smartphone.
MY EARLY BREAKDOWN


Pros: Competitive price, Good design, and construction, Good for gaming, Fast charging
Cons: Short battery life
SPECIFICATIONS

Processor: MediaTek Helio G90T
GPU: Mali-G76 MC4
Storage: 8GB RAM+ 128GB Storage
Display:
90Hz Ultra Smooth Display
16.6cm (6.5") Fullscreen
Resolution: 2400×1080 FHD+
Screen-to-body ratio: 90.5%
Screen protection: Corning Gorilla Glass 3
Charging and Battery:
30W Flash Charge
4300mAh
USB Type-C port
Quad Camera:
64MP Primary Camera
8MP Wide-angle lens
2MP Portrait lens
2MP Macro lens
In-display Selfie:
16MP Selfie camera
3-Card Slot: 2 SIM Slot + 1 MicroSD Slot
Wireless network:
Supports 2.4G/5G Wi-Fi
Supports Bluetooth 5.0
Audio: Single loudspeaker
Size: 162.1mm*74.8mm*8.9mmV
Weight: 191gV
Sensors:
Magnetic Induction Sensor
Light Sensor
Proximity Sensor
Gyro-meter
Acceleration Sensor
Operating System: realme UI based on Android 10
WHAT'S IN THE PACKAGE


First, inside the package, you'll get a couple of paperwork, a free jelly case, a massive 30W power brick, a USB type c cable, and a sim ejector pin inside the accessory box.
FULL REVIEW
Gaming Performance with Thermal Test


Alright guys, like I said, we're going to focus on gaming performance so let's start with that, and then later we'll tackle about the camera quality and all my thoughts about the Realme 6.
PUBG Mobile


Let's start with PUBG Mobile, out of the box, the graphics settings in PUBG Mobile is set to HD and in high frame rate with anti-aliasing disabled and shadows enabled. By the way, I also made sure that in all of our testing here, the screen refresh rate is set to the maximum 90Hz refresh rate.
As per my testing, gaming with the realme 6 on PUBG Mobile is relatively smooth for the most part with a good balance between performance and image quality with the high settings and high framerate. The Gameplay is decent enough with smooth textures and fair image quality to enjoy the game.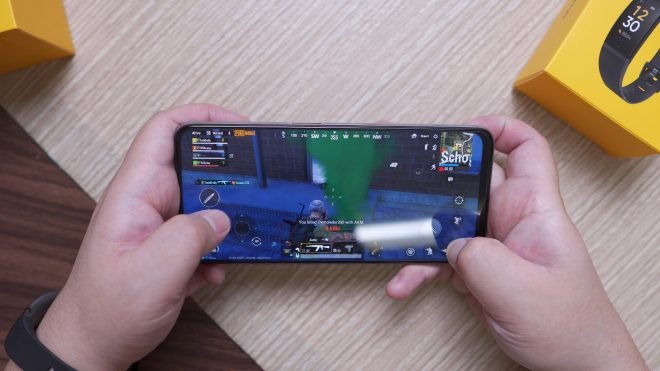 I didn't encounter any significant frame drops or stuttering even when riding a vehicle and moving the camera around. Now, you have to decide if you want to push the graphics quality a bit higher for better image quality or lower it for a much smoother experience but at mid-high settings, it's already pretty decent. So yeah, PUBG mobile gaming with the Realme 6 is certainly decent.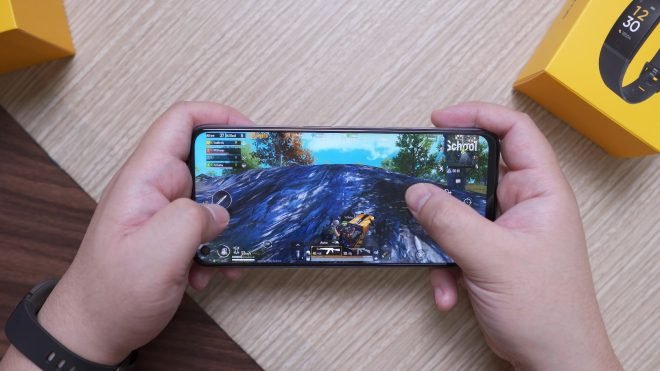 And after the whole match, which I was able to finish by the way, with an ambient temperature of 30 degrees,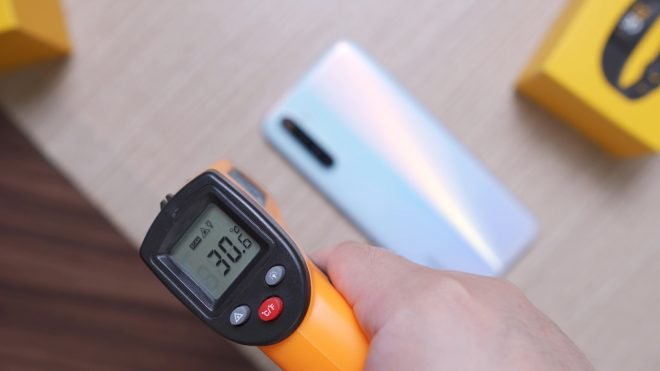 The max temperature of the realme 6 is around 39 degrees.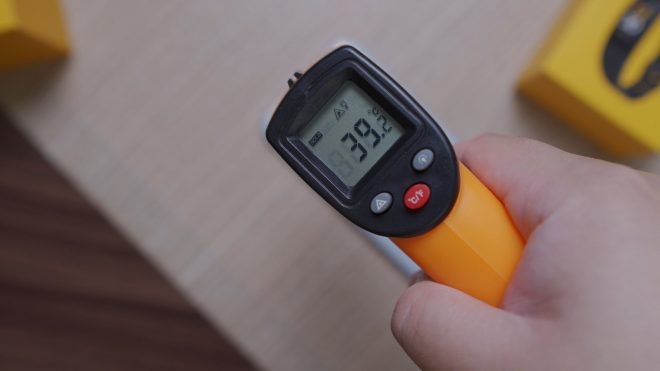 Mobile Legends


Next, for another popular mobile game, and probably the game most of you will be playing with the realme 6, which is Mobile Legends. By default, the game automatically sets the graphics settings with HD Mode on but with HFR or high frame rate off, so of course, we're gonna turn that on. Unfortunately, we don't have ultra settings available right now, and I know you guys are wondering why since I also don't have ultra settings on my realme 6 Pro, realme said they are working with Mobile Legends to enable this on the realme 6 and 6 pro.
Now, as per my experience, gaming at HD mode and HFR mode enabled in Mobile Legends using the realme 6 is actually quite smooth, I did not encounter any issues at all even during clashes. The high-quality setting is good enough for me. The details, image quality, and effects are decent enough and with HFR mode enabled, the gameplay is smooth without any frame drops. I wish we have ultra settings available for us to test the performance of the realme 6 on that but it is what it is and even at this high setting, as I said, the gaming experience is fairly decent.
After the first game, the max temperature of the realme 6 is only around 36 degrees which is awesome, but to make the testing more realistic, I played another game as I'm pretty sure no one plays Mobile Legends in just one game so yeah.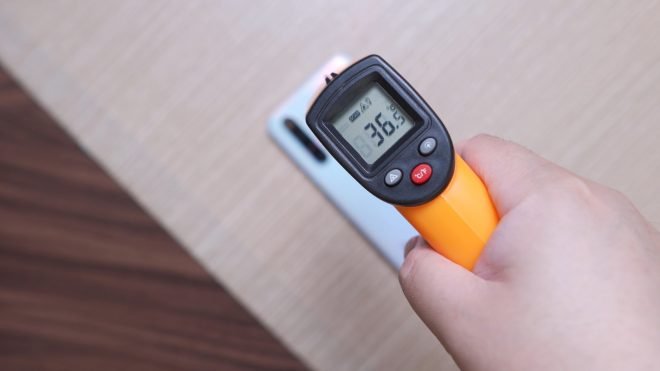 So after another complete game, the max temperature of the realme 6 is around 37 degrees which is still pretty good.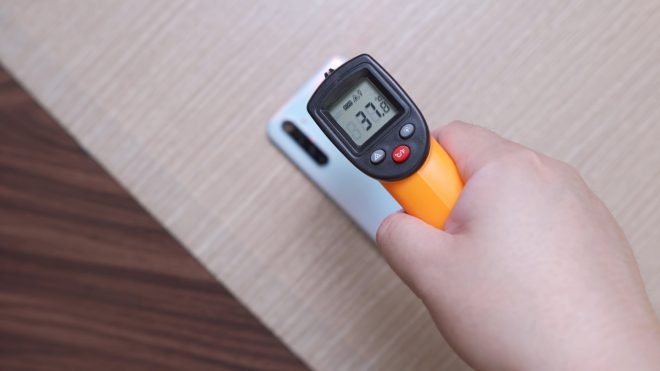 Call of Duty Mobile


Next, in Call of Duty Mobile, the game automatically set the graphics settings to again high quality and in high frame rate.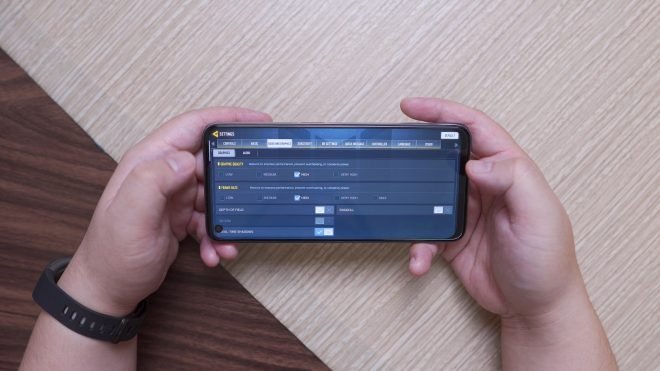 And as per my experience, as I expected since the realme 6 was able to perform decently well earlier in PUBG mobile, gaming on Call of Duty Mobile is also pretty smooth. The graphics quality is also ok with a smooth texture, decent colors, contrast, and without much pixelation at high settings. And with this performance, you can probably crank it up a notch when it comes to the graphics settings.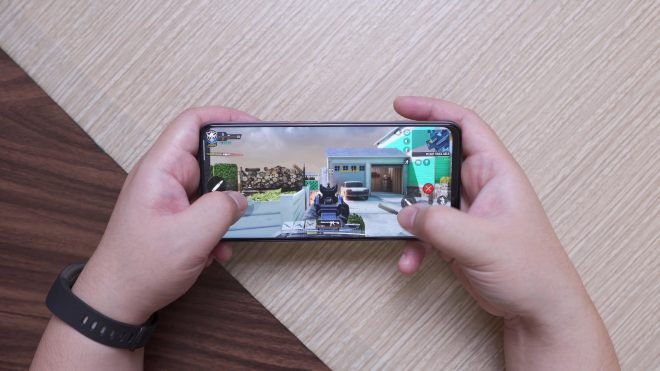 Now, after the match, the max temperature of the realme 6 reached up to around 38 degrees.
So as of now, we haven't seen our temps go as high as 40 degrees which is pretty good.
Now, I wasn't really satisfied with just one match so I played another just to push the thermals a little bit more but to my surprise, the maximum temperature of the realme 6 remained at around 38 degrees which is a good sign actually.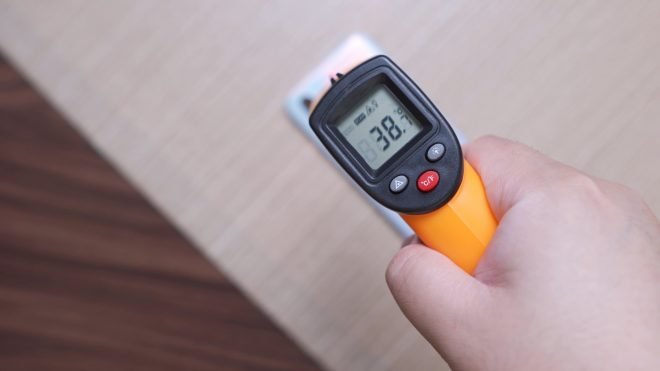 Asphalt 9


Now, in Asphalt 9, as expected, the game automatically sets the graphics quality to default, but due to the decent performance of the realme 6 in the previous games, let's crank this up to high quality.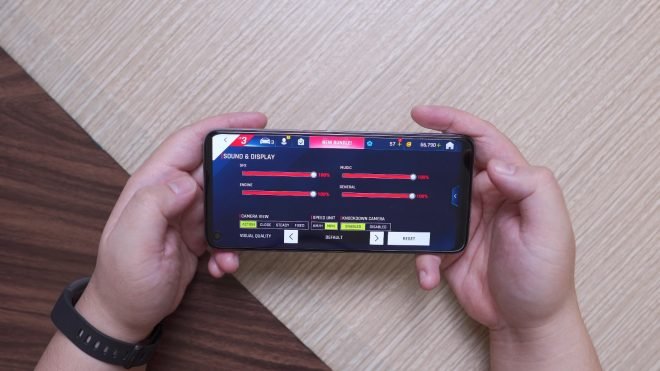 At high-quality setting, the performance of the realme 6 in asphalt 9 is pretty decent, the gameplay is smooth without any noticeable frame drops or stuttering which happens quite often with most low specification smartphones, but even at high speed, fast-paced action gameplay, the experience is pretty smooth even during before and after the slow-mo bumps. Now, frame drop is different from the normal shakes you see on the screen but when you actually do play this game, you will notice those stuttering pretty easy but for this one, if there's any, it's not that significant that it gets in the way of the experience. So yeah, Asphalt 9 is definitely playable at high quality on the Realme 6.
Now after the race, the maximum temperature of the Realme 6 is only around 37 degrees.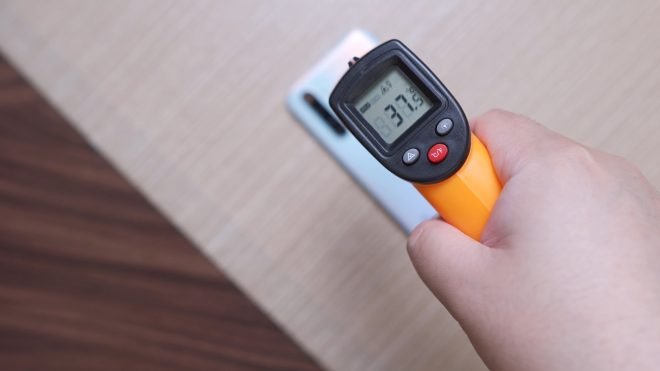 NBA2K20 Mobile


Alright, so next, in NBA2K20 Mobile which is known to be a graphics-intensive mobile game especially when the crowd is turned on, the game automatically sets the graphics settings to high except for the cloth simulation, crowd, and depth of field.
Now, this game should pretty much push this phone in terms of thermals since we have to play a complete game with 4 min each quarter and everything in between, and as I said, this is a pretty graphics-intensive game.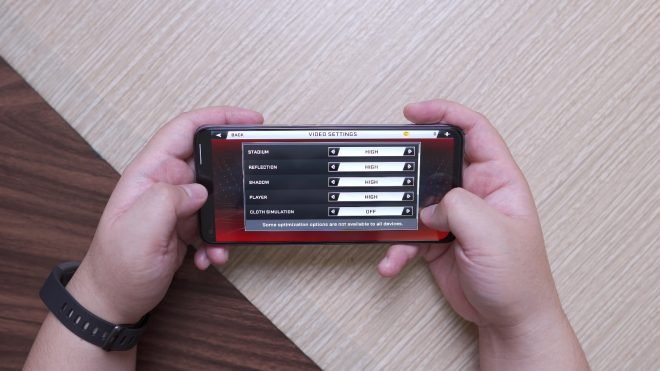 After playing a quarter, I'd say the gaming experience is not the smoothest so far but definitely playable. The player movements are pretty smooth but sometimes I feel like there are some micro stutters but not so much that it gets in the way of the experience. Playing NBA2k20 is definitely possible on the realme 6 and if you want, you can probably tweak the settings a bit lower for a much smoother experience.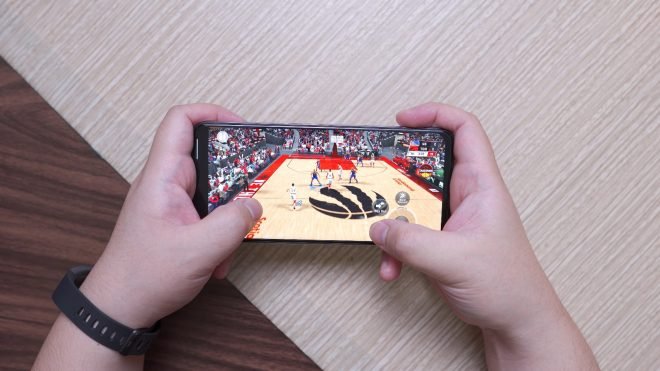 And now, after the game with 4 min each quarter and all of the time in between timeouts and free throws, the maximum temperature of the realme 6 is still around the 38 degrees range so as you can see, we still didn't hit the 40-degree mark so we're still good.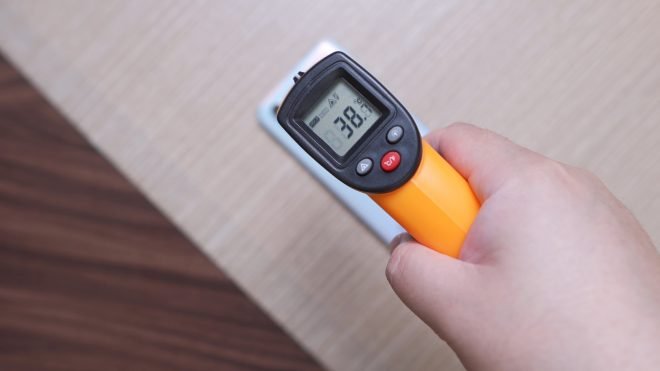 Ragnarok Mobile – Eternal Love


Now, on Ragnarok Mobile, the game by default is set to the maximum settings but if you go to a place like Prontera where there are a lot of people from different channels with effects and image quality set to high, you'll certainly experience some stuttering or frame drops.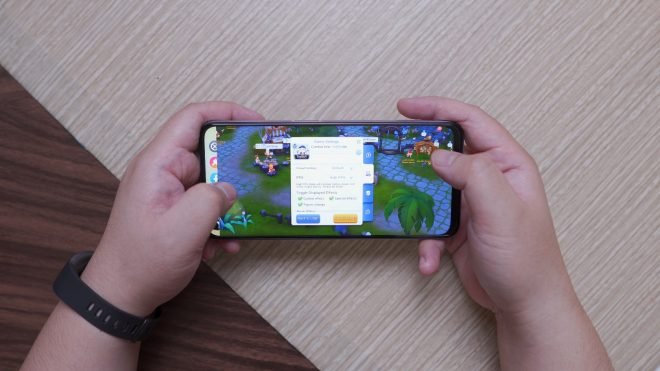 Now, for most people, I know we like it at lower settings for maximum performance during PVPs so I set it to lower settings instead. And after lowering the settings, the gameplay is a little bit better, there are still some micro stutters but now it's kinda tolerable already.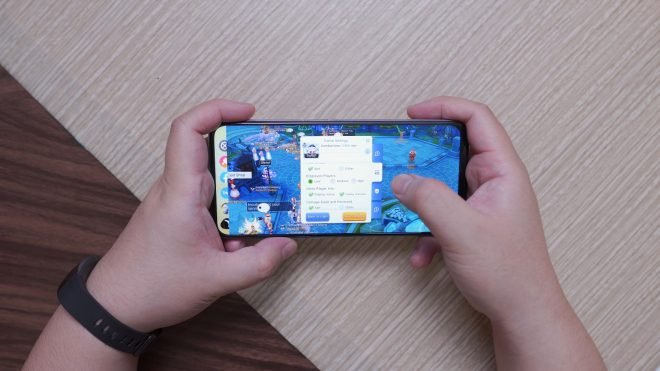 And if we go to a farming map, it gets better, so yeah, farming in Ragnarok Mobile using the realme 6 is definitely decent, and I think you can get decent gameplay as well on this during PVPs like the War of Emperium and War of Crystals.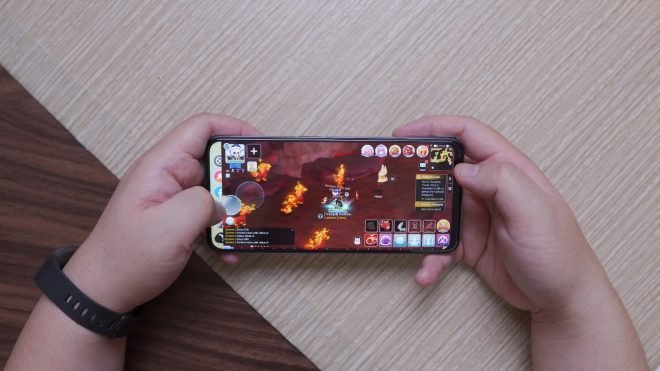 Black Desert Mobile


And lastly, on Black Desert Mobile, the game automatically sets the graphics setting to balanced and medium but in low 20 FPS frame rate, so of course, we're gonna max that out.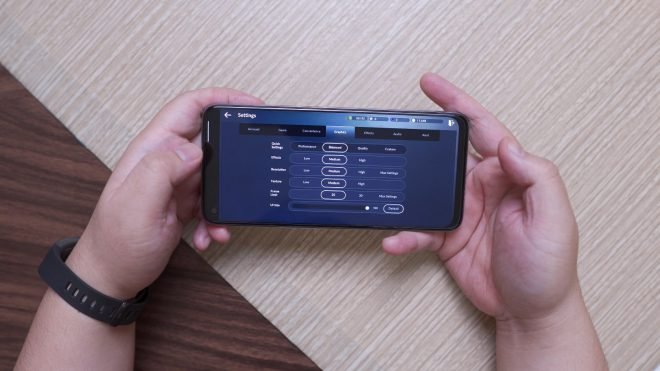 And as per my experience on this gameplay, the performance of the realme 6 in Black Desert Mobile is pretty decent with fair image quality at medium settings. And Even during fight scenes with consecutive spells and effects, there are no visible stuttering which is nice.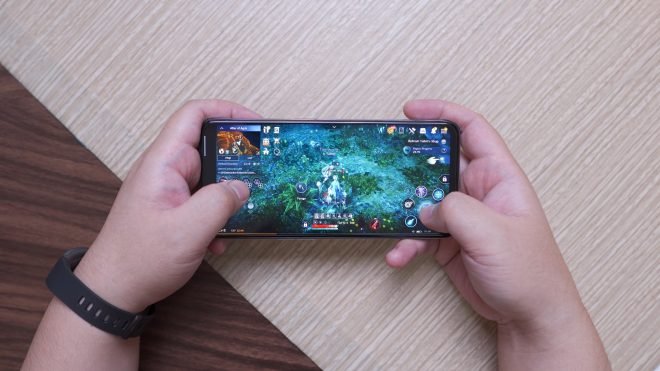 And after a while of playing the game, the max temperature of the realme 6 is still around 38 degrees.
Overall, in terms of gaming performance, I am pretty satisfied with the realme 6, the gaming experience is pretty smooth at medium to high settings and in high frame rate mode. As for the thermal performance, it is also quite decent with a maximum temperature of only around 37 to 38 degrees and did not reach 40 degrees at all in any game that we've tested.
Performance Benchmarks – CPU and GPU


Now, for those of you who are interested when it comes to synthetic benchmarks like Antutu and Geekbench, here you go guys.
So as you can see, the realme 6 is actually more powerful than the realme 6 Pro at least in terms of raw performance in graphics with a GPU score of 80492 but lags behind when it comes to CPU with a score of 96367 but overall, the realme 6 with a MediaTek Helio G90T and a Mali-G76 GPU was able to outscore the realme 6 Pro with a total score of 289724 in Antutu benchmark.
Antutu Benchmark


Now in Geekbench in terms of CPU performance, the realme 6 lags behind the realme 6 Pro when it comes to single-core performance but blasted away when it comes to multi-core.
GeekBench – CPU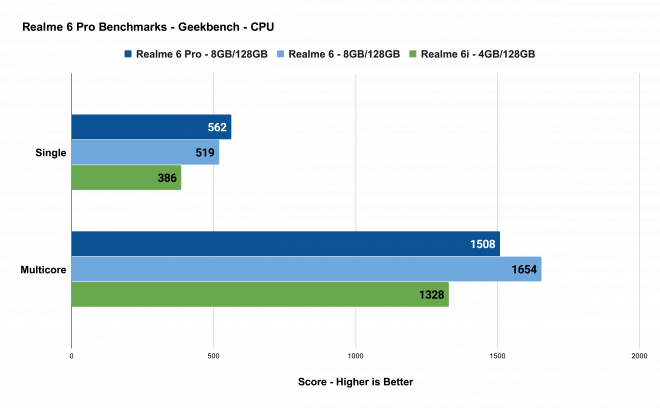 And in terms of GPU performance, as expected from our Antutu benchmark, the realme 6 is significantly better in terms of GPU with a score of 1953.
GeekBench – GPU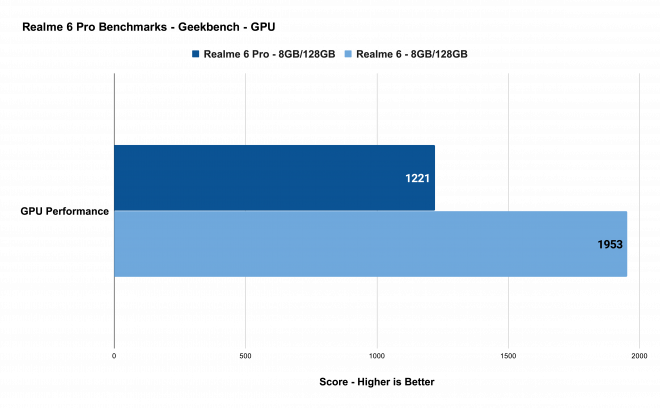 Alright guys, now that we've proved that the realme 6 is capable for gaming, how about its cameras? can it also provide decent images? we'll, let's discuss about that.
Camera App


Inside the camera app, we have a night mode, video, photo, portrait, 64MP mode, and other useful features such as slow-mo and ultra macro.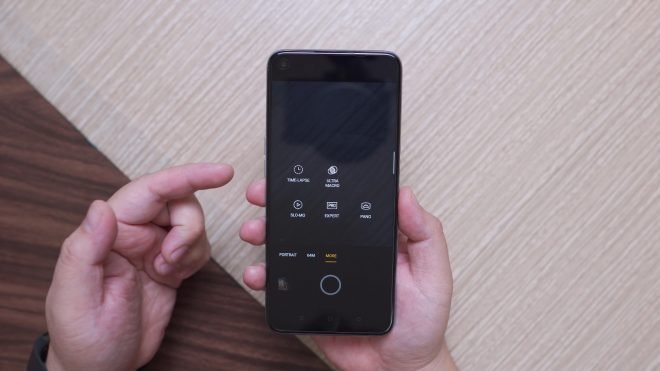 And for photo mode we have Ultrawide, 1x, 2x, and 5x.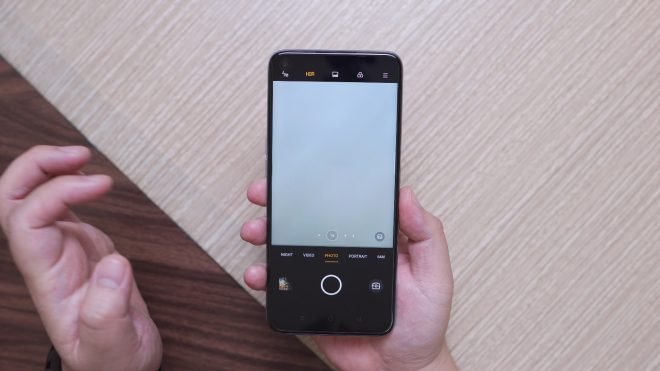 As for other features, in video mode, we have ultra steady and for the photo mode, we have HDR, filters, Chroma boost, and Bokeh effect for the portrait mode.
Now, for selfie mode, of course, we also have a Bokeh and beautification feature.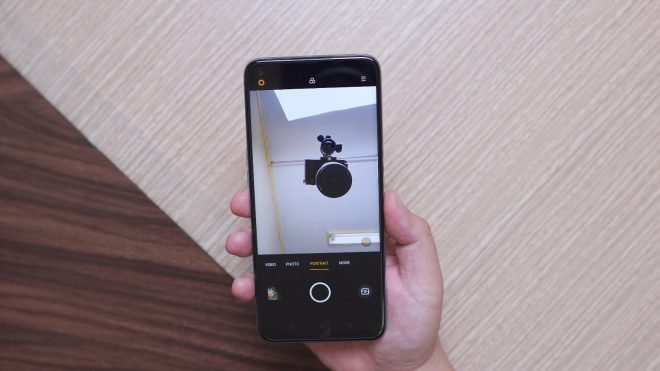 Now, with the camera features out of the way, let's take a look at some sample photos and videos, shall we?
Camera Quality – realme 6 Sample Photos


As for the main shooters, as you can see, the images are pretty good with decent saturation, contrast, and sharpness. Except for the Ultrawide lens that has this sort of washed-out colors and contrast. But still, it's nice to have an Ultrawide lens at your disposal.
Normal photo and 64MP mode don't seem to have any significant difference in terms of image quality at first glance but the 64MP, of course, will have a larger resolution should you need it, but most of the photos you'll be taking using this smartphone will use the normal photo mode unless you specifically toggle the 64MP setting.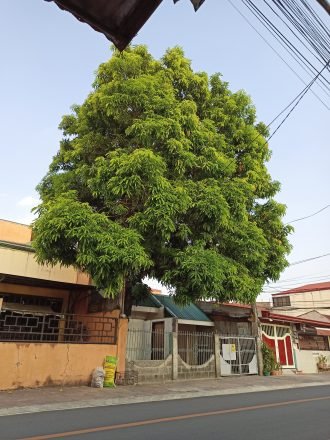 HDR mode seems to be working in certain situations but not as effective as what I've seen with the Realme 6 Pro.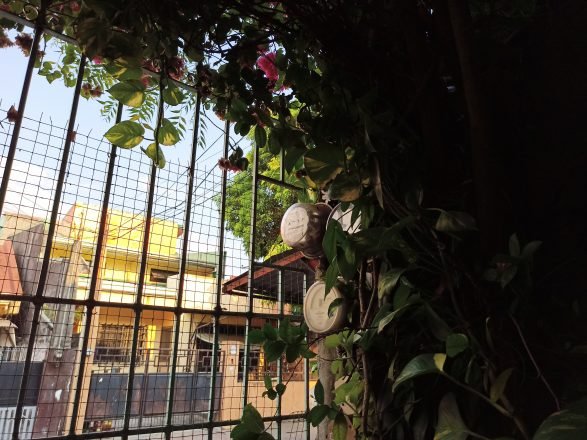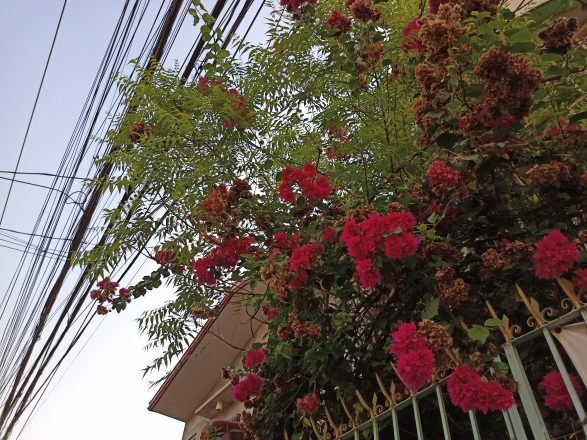 Now, the selfie camera is also quite decent for both the normal mode and the portrait mode with the Bokeh effect.
The normal selfie mode is actually, in my opinion, more than decent as the quality of the photos at default mode is really good with a nice touch of subtle beautification at default settings and as you can see, background separation and edge detection is pretty good as well, one of the best that I've seen on a smartphone as you can tell on the edges of my body and even on the strands of my hair.
I'm really impressed with the quality of the cameras on this phone, especially how it focuses on the subject with a nice blurry effect as you can see here.
AI integration also works properly, recognizing the subject quite accurately.
We also have pro mode wherein you can adjust the settings manually like the white balance which may come in handy where auto settings don't get the job done.
Now, when it comes to low light situations especially as extreme as this, we can utilize the night mode and for the most part, it does the job done.
But sometimes it makes the image unnatural just to balance out the exposure and the Ultrawide suffers a bit on low light as you can see on this example, image noise is quite visible.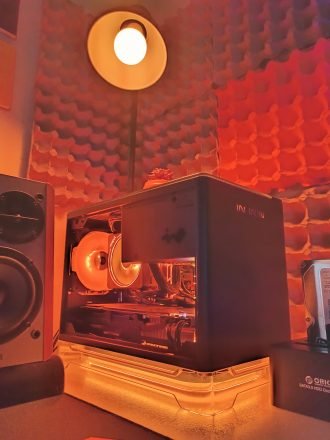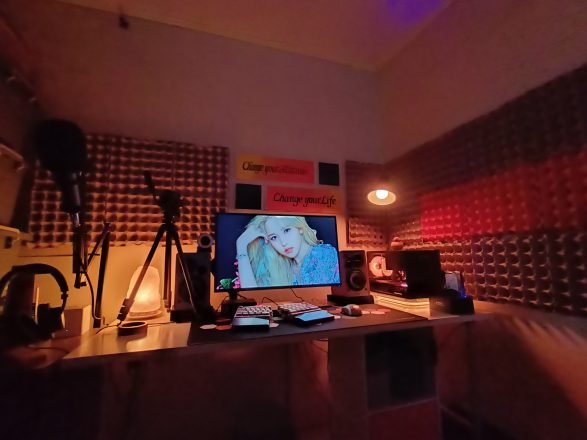 Overall, in terms of the camera quality, I am perfectly satisfied with what this smartphone is capable of except probably for extreme low light situations but with an ample amount of light, the cameras on the realme 6 can actually produce decent photos and videos.
Alright guys, now that we've already tackled two of the most important aspects of a smartphone. Let's talk about the rest of my thoughts about the realme 6 including battery life, display quality, speaker, and everything else that you need to know.
Battery Life


In terms of battery life, as per my testing using the PC Mark Work 2.0 Battery life benchmark with maximum brightness and maximum volume with earphones plugged in, the realme 6 with a 4300mAh of battery lasted for only around 6.11 hours.
On the good side, charging it using the included 30W power brick took only around 1.2 hours, so like the realme 6 Pro, since they basically have the same battery capacity and charger, the realme 6 battery life is not the best, but at least, you can quickly charge it whenever necessary.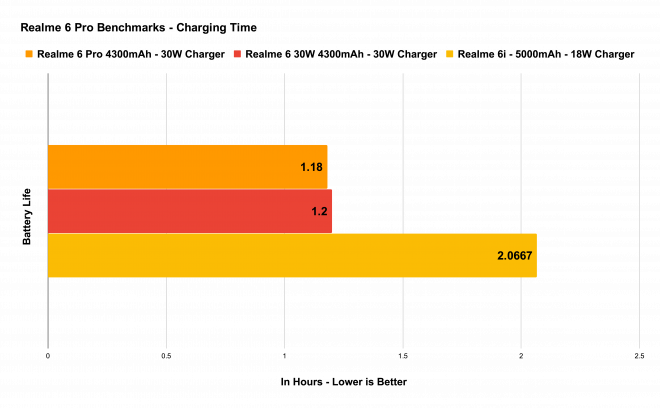 Display Quality


Now, in terms of the display, the realme 6 features a 6.5″ screen with a Full-HD+ resolution of 2400×1080 and with a pixel density of around 405 PPI. And with a screen to body ratio of around 90.5%, the bezels are relatively thin. It also features a 90hz display which you can definitely feel while scrolling through the user interface and on the games and apps that supports it.
Now in terms of the actual quality of the screen, it is pretty decent in my opinion, the colors are vibrant, viewing angles are good as well as overall contrast and sharpness. There's no visible artifacts or over-sharpening that I sometimes see on budget smartphones to compensate with lower resolution.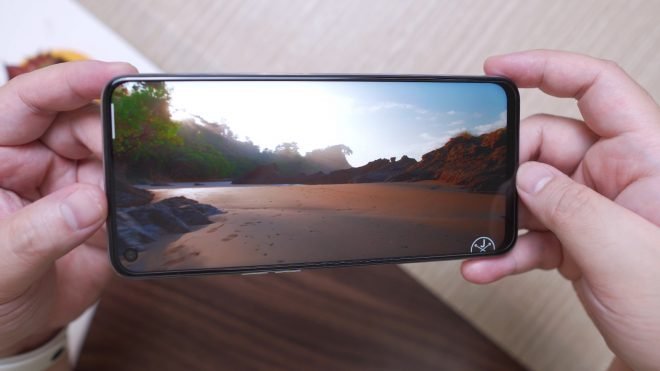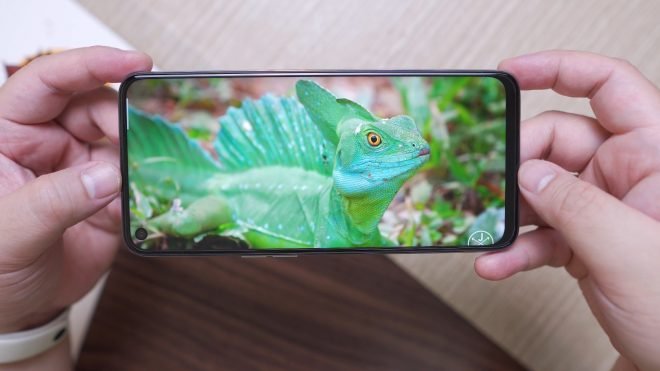 Speaker Quality


As for the speaker, I'd say it is also quite adequate, it doesn't distort much on higher volume but like I always see on most smartphones, it doesn't get loud as I would prefer and again, like I always say with realme smartphones, we still have a headphone jack whenever we need it.
User Interface – Realme UI


Moving on to the user interface, if you've been a follower of this website, you know that I am a fan of the realme UI which is based on Android 10 and has this sort of close to stock Android experience with just a few pre-installed apps and a fairly lightweight skin. It has some useful features that I find handy and the overall look and feel of the interface is pretty smooth.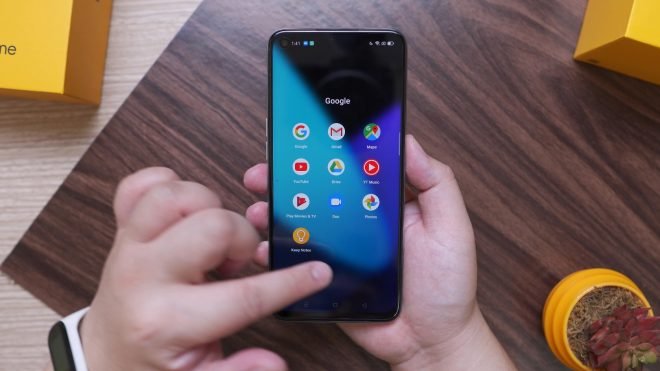 Design and Construction


As for the design and construction, I really like what realme did for the realme 6 especially with this comet white variant that has this kind of pearl white shine in the combination of the comet design that splits the backside in half and gives it a kinda light ray effect and reacts to both lighting and different angles.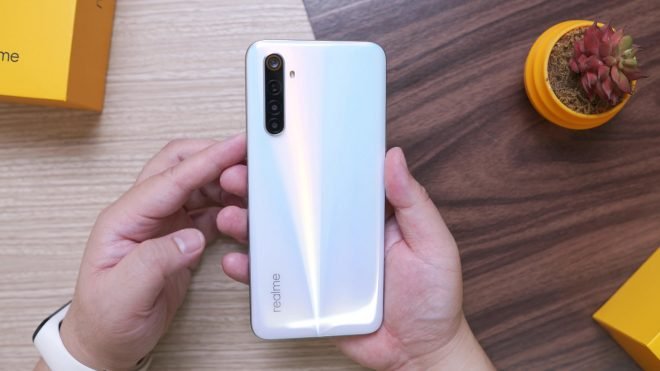 Parts Overview


Now, looking at the top, we don't have anything here,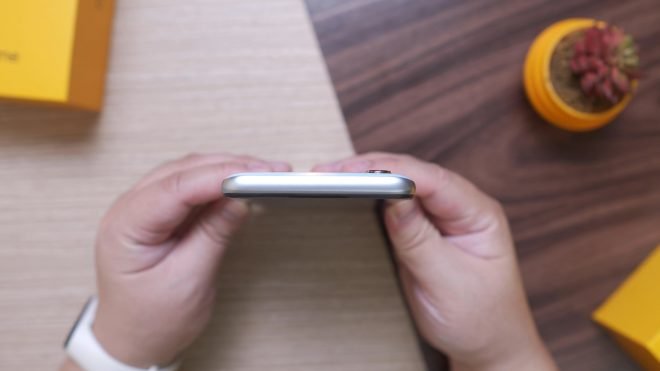 And then at the bottom, we have the 3.5mm headphone jack, the microphone, USB Type C port, and the single downward-firing speaker.
Flipping it on the left side we have the sim card tray that supports dual nano sim cards as well as a micro-sd card slot. We also have here the volume rocker,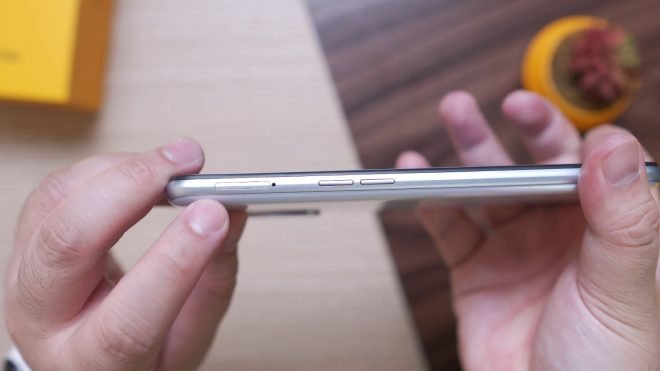 And then on the other side, we have the power button that also doubles as the side-mounted fingerprint reader, and then as you can see, the sides have these subtle chamfered edges that give the design more element and it also helps with the grip too.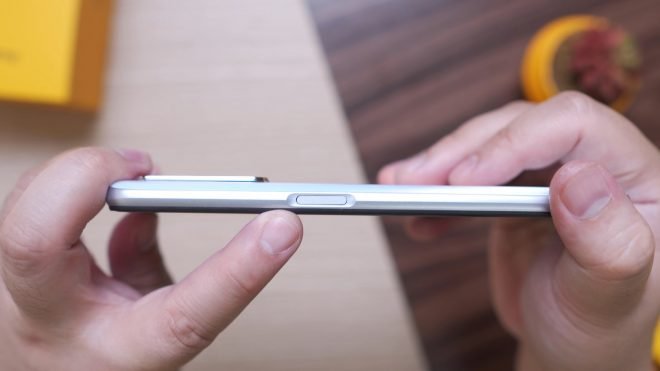 Now, looking at the back, as we typically see with realme phones we have here the AI quad-camera setup that features a 64MP main camera, an 8MP wide-angle lens, a 2MP portrait lens, and a 2MP macro lens. We also have here a small flash and as usual, a realme logo on the left corner.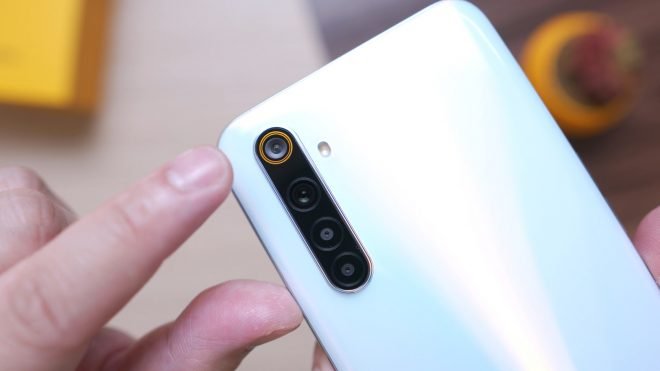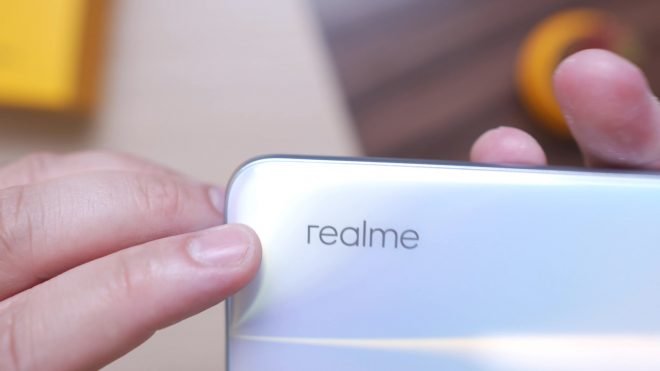 Like the realme 6 Pro, the fingerprint reader of the realme 6 is snappy, accurate, and responsive and once you get used to its placement, it's actually easier to use than at the back.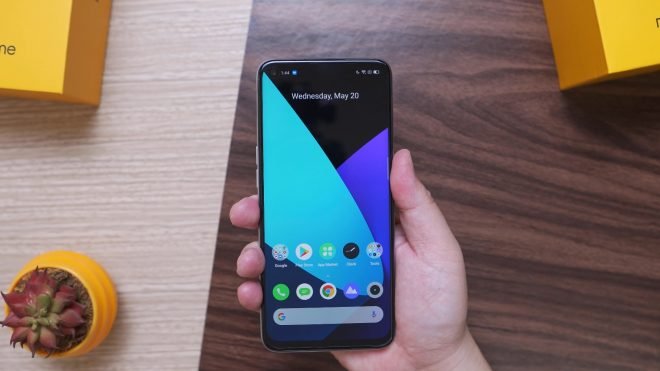 And lastly, for those who are interested in the rest of the specs, I'll pop the complete specification of the realme 6 so that you can check it out.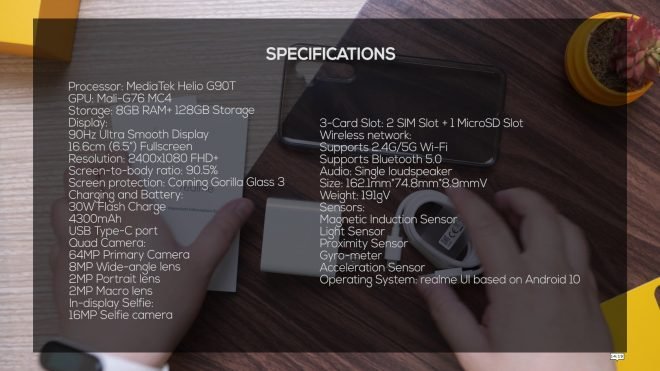 VERDICT


To conclude, I know you have this question on your mind too, the question is, which one should you get between the realme 6 and realme 6 Pro? well, in my opinion, if your priority is gaming, then you might as well consider the realme 6 as it is superior when it comes to GPU performance compared to the realme 6 Pro. However, if your priority is the camera, then the realme 6 Pro has more to offer in terms of camera features, image quality and with a dual selfie lens, it's also ideal for mobile vloggers. Aside from that, they are pretty neck in neck with each other as they are both capable of mobile gaming at mid to high settings, they both have a good display with 90Hz refresh rate and they both also have the same battery capacity and charging capability. At the end of the day, you'll just have to know what best suits your needs and your budget as both of these phones are pretty decent.
realme 6 Gaming, Camera, and Full Review – Better than 6 Pro?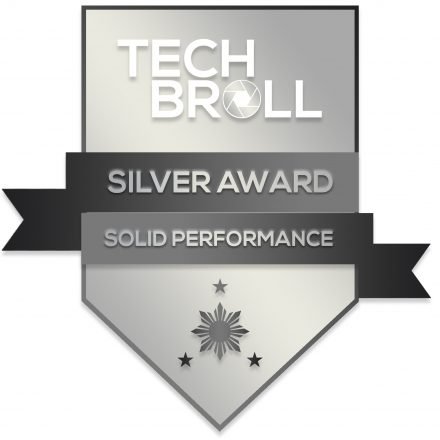 Thanks to realme Philippines for making this review possible, You can get this smartphone from the links below
SHARE THIS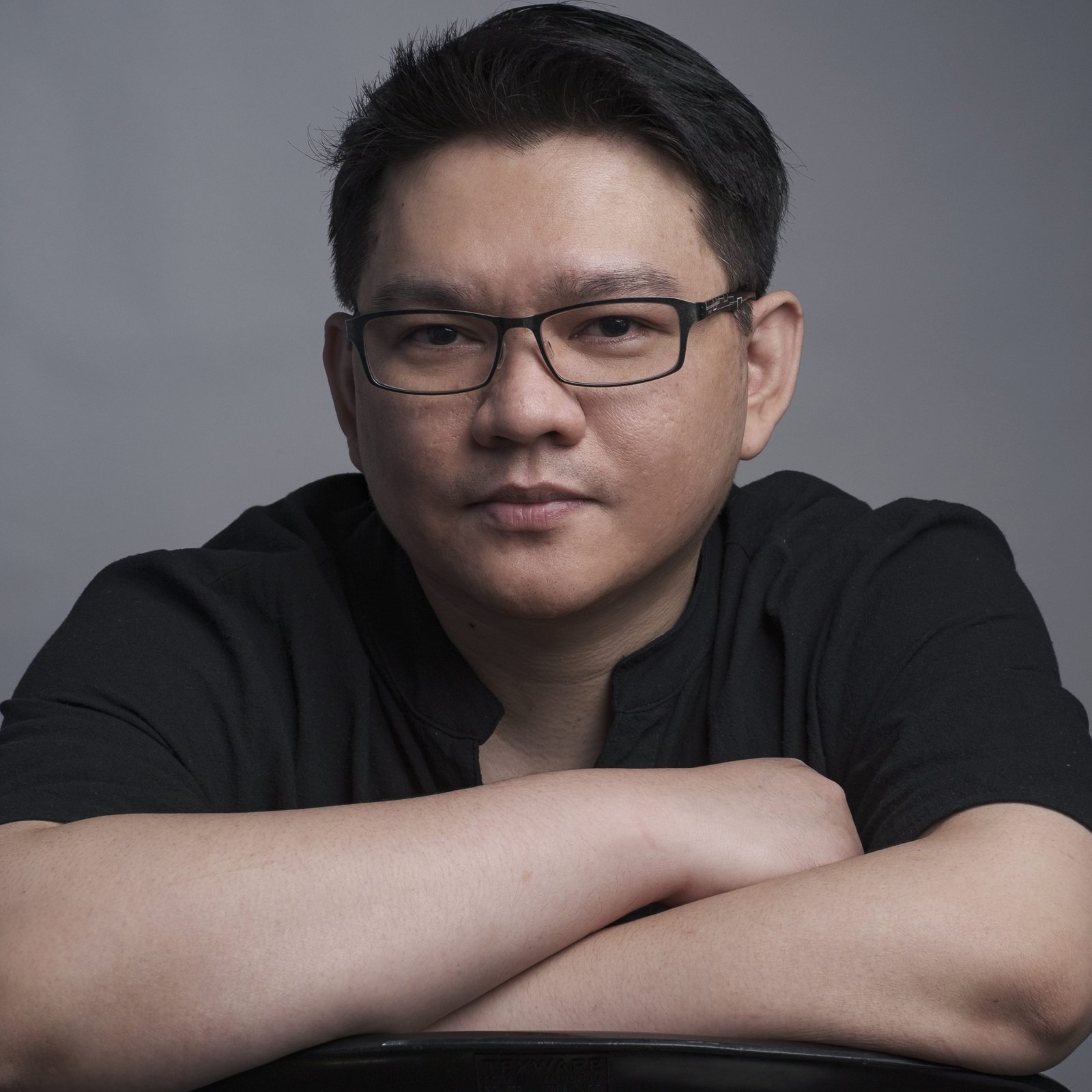 The Broll who always got your back online!