In time for its first year anniversary, HATASU Philippines teases a new product coming this November!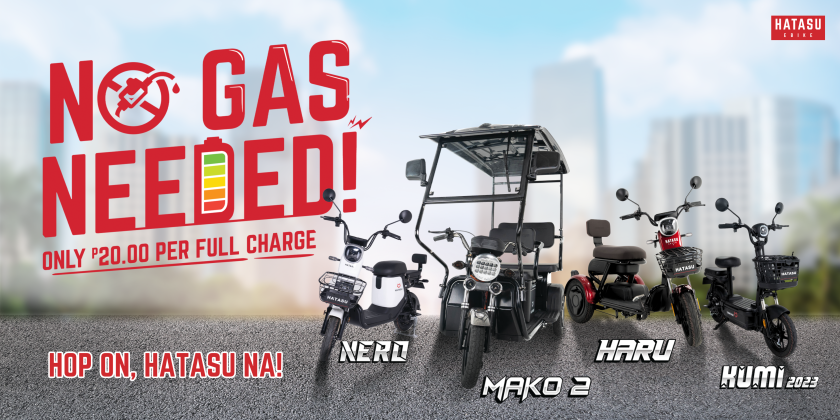 Manila, Philippines– ICYMI, there's an e-bike brand that's been growing in the local market. HATASU e-bike is a mobility solution brand that aims to provide safe, value-for-money, and sustainable products that meet the daily riding needs of Filipinos. With its current line-up of two-wheeler and three-wheeler products, HATASU e-bike aims to be the forerunner towards the move to a sustainable future and transform the riding lifestyle of every Filipino. 
Getting the full HATASU experience 
The brand recently hosted its first-ever HATASU experience last October 12, 2023 at Puerto Real, Intramuros Manila where they provided the media partners an opportunity to try their current e-bike line-up. They also teased an upcoming new model this November as well as their future roadmap to enter the eMotorcycle category by next year. 
"We are truly honored to have received such a warm welcome from our media partners and of course from our Hatasukis (HATASU ebike owners and fans) who gave their trust and support for us to achieve the milestones we have despite being a young brand. We are excited to see HATASU e-bike grow in the local market and we cannot wait to expand our line-up of products to provide the best riding experience for all Filipinos," says Austine Huang, Chief Marketing Officer.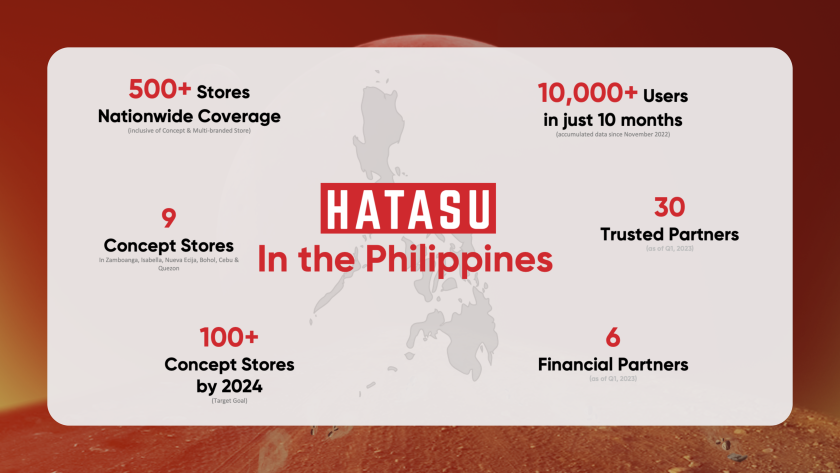 HATASU e-bike achieves nationwide reach in less than a year! 
Having only been in the local market for only almost a year, the brand has already achieved nationwide coverage through strong partnership with some of the biggest automotive and technology dealerships including but not limited to: Cellboy, Cell City, EMCOR, Guanzon, Home Along, K-Servico, and more. To date, HATASU e-bike is now available in over 500+ Authorized Dealer Stores and has established 9 Concept Stores in Luzon, Visayas and Mindanao. You can check out the complete list of stores that carry HATASU e-bike in this link. 
On top of this, the brand is working with key financial providers such as Aeon Credit Service and Home Credit to provide financial support to its customers. HATASU is also solidifying its After Sales effort by providing home service repairs and collaborating with its dealers to build
Accredited Service Centers so users can easily have their units checked. Through this full-circle effort– from pre-sales to aftersales– there are already more than 10,000 HATASU users in the Philippines to date. 
"Our ultimate goal for HATASU is not to simply sell e-bikes, we want HATASU to become a symbol of progress and sustainability, a driving force in the electric mobility landscape whilst ensuring accessibility to everyone," says Austine Huang, Chief Marketing Officer. 
becoming a symbol of progress and sustainability. With expansion plans, new categories, and a relentless pursuit of excellence, HATASU is poised to become a driving force in the electric mobility landscape. 
Catering to the local road conditions 
"As the brand builds its presence and influence in the market, we want to make sure that we are with our customers every step of the way. This is why we conduct extensive market research to understand the needs of our customers in order to produce purposeful and quality e-bikes that really meet their needs," says Jen Cheng, Brand Director. This people-first approach is what sets HATASU apart from others in the industry. Its local team is heavily involved in the Research & Development and Production of its products. While the parts of the e-bikes are being sourced and imported from abroad, HATASU assembles the products locally, giving the brand the leverage to customize the e-bikes depending on the local road situations, pain points, and practical needs of its users.
Currently, HATASU established its headquarters in the Philippines with over a thousand workforce deployed nationwide. Starting from just a warehouse in Luzon, the brand now has two (2) additional warehouse facilities in Cebu and Davao City to ensure efficient and hassle-free delivery to its customers. HATASU ebike is also aiming to push its sustainable mobility goals to more countries over the next few years. As part of this goal, the brand is now registered in five (5) other countries including China, Indonesia, Malaysia, Singapore and Vietnam.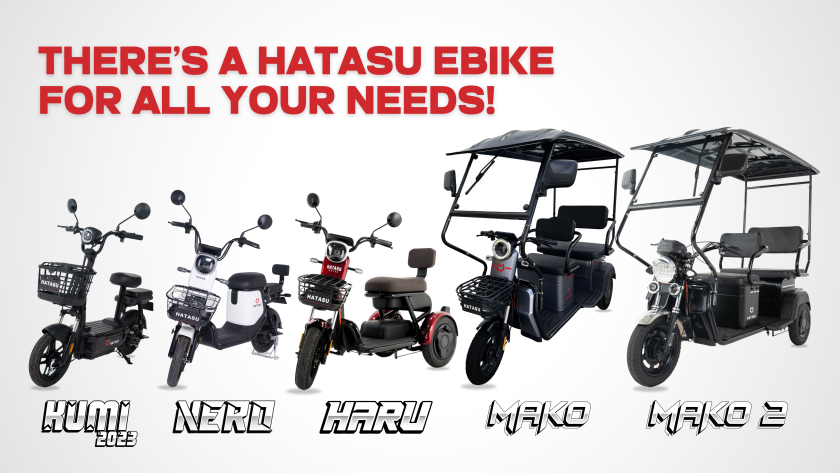 There's a HATASU ebike for all your needs! 
Committed to delivering the best quality and accessible ebike, HATASU currently has 5 ebike models and one more coming this November! Each ebike offers different functions that address varying needs. The best part is, no gas needed! You only need to charge it and all units only cost as low as P20 per full-cycle charge of up to 8 hours. 
Each HATASU e-bike can be used for a variety of purposes. HATASU's two-wheeler models KUMI and NERO, is the brand's riding solution for students, young professionals and office workers so they can get to their school or workplace hassle-free. Short-range travellers who need to run their errands just within their vicinity will surely enjoy these ebikes because they are easier to maintain and they would not have a hard time looking for parking. Delivery riders looking for a more cost-efficient vehicle can use the KUMI and NERO as well, since the units have a front basket they can store their packages at.
While the two-wheeler e-bikes are for singles always on the go, HATASU's three-wheeler products MAKO and MAKO 2 are best for families. Parents can use it to fetch their kids from school or to run errands to the supermarket, laundry store, bank and more. Families are also sure to enjoy their weekend because the MAKO series can bring them anywhere, anytime! May it be the mall, restaurant and/or the park. Have a small business? The MAKO series got you! Packed with ample storage solutions and comfortable seats, these units can be used as a delivery vehicle for your business. With the rising gas prices, the MAKO series is also a good alternative for tricycle drivers looking to cut costs. 
HARU, HATASU's latest three-wheeler that seats one person with an additional backseat, is the brand's riding solution for individuals who need a vehicle but do not know how to ride or balance a bike and/or are not confident to drive a two-wheeler. Equipped with beginner-friendly features, even someone with no prior experience of driving an e-bike can easily hop on and use it! 
For the full specs of each unit, you can see it below: 
SPECS 

KUMI 2023 

NERO MAKO 

MAKO 2 

HARU

TYPE 

Two-Wheeler Three-Wheeler

BATTERY 

CONTROLLER

48V 20AH 

Lead-Acid 

48/17+1A Smart 

Brushless Controller

48V 20AH 

48V 32AH 

Lead-Acid 

Lead-Acid 

DC48V Current 

48/60V 30+1A 

22+1A 

Direct Current

48V 32AH 

Lead-Acid 

48/60V 35+1A 

Direct Current

48V 20AH 

Lead-Acid 

48/60V30+AH

MOTOR

350W Dynamo 

Motor

400W Dynamo 

650W Differential 

Motor 

Motor

650W Differential 

Motor

500W Differential Motor

FRONT SHOCK 

Hydraulic Shock 

Hydraulic Shock Telescopic Fork

Motorcycle 

Suspension Fork

Telescopic Fork

DIMENSION 

LOAD CAPACITY RANGE 

150cm*64cm*102c m (LWH) 

110kgs 

40-50kms 

150cm*65cm*103c 

2,120mm*860mm*1, 

m (LWH) 

710mm (LWH) 

110kgs 250kgs 

40-50kms 60-70kms 

2,120mm*860mm*1 ,710mm (LWH) 

250kgs 

60-70kms 

1,500mm*680mm* 1,000mm (LWH) 

180kgs 

40-50kms

SPEED 

25kph max 

25kph max 25kph max 

25kph max 

25kph max

RECOMMENDED USERS

Office Workers, Teachers, Students, 

Families, SMEs/Business Owners, Parents/Large Households, 

Blue-collared Workers, Delivery Riders 

LGUs, Tricycle Drivers
Where is HATASU ebike hopping next? 
Starting the year with an award from industry experts: Asia Business Outlook as part of the top 10 "Most Promising Electric Vehicle in Asia", HATASU ebike teases that it'll be launching a new model in time for its first anniversary this November. The brand has not disclosed any specs details but mentioned that it'll be a three-wheeler model that is sure to provide a Multi-ride, Easy Go experience to Filipinos. 
Aside from the new product, HATASU e-bike continues to collaborate with its partner dealers, key opinion leaders, events and organizations to bring the HATASU e-bike to different regions in the country so that anywhere you are, you can get the full HATASU experience. This inclusive approach to brand building has set HATASU as one of the ebike brands to watch out for. 
Here are some of the upcoming events where you can check out the HATASU e-bikes: 
Event 

Date 

Location

11th Electric Vehicle Summit 

October 19-21, 2023 

SMX Convention, Pasay City

Save N'Earn Anniversary

October 26, 2023 | 1PM 

BQ Mall, Tagbilaran Bohol

October 26, 2023 | 4PM 

Island City Mall, Tagbilaran Bohol

International Franchise Expo 

October 27-29, 2023 

SMX Convention, Pasay City

Davao Aurora Festival 

October 28, 2023 

Crocodile Park Concert Grounds, Davao City

Team Payaman Fair 

December 27-30, 2023 

SMX Convention, Pasay City
Interested in getting your very own HATASU e-bike? You can visit HATASU Authorized Dealer Stores nationwide or visit the Official HATASU LazMall Store at https://www.lazada.com.ph/shop/hatasu-ebike 
For more info and other brand updates, be sure to follow HATASU Philippines on Facebook at https://www.facebook.com/HATASUPH and on TikTok at https://www.tiktok.com/@hatasuph. Hop On, HATASU Na! 
SHARE THIS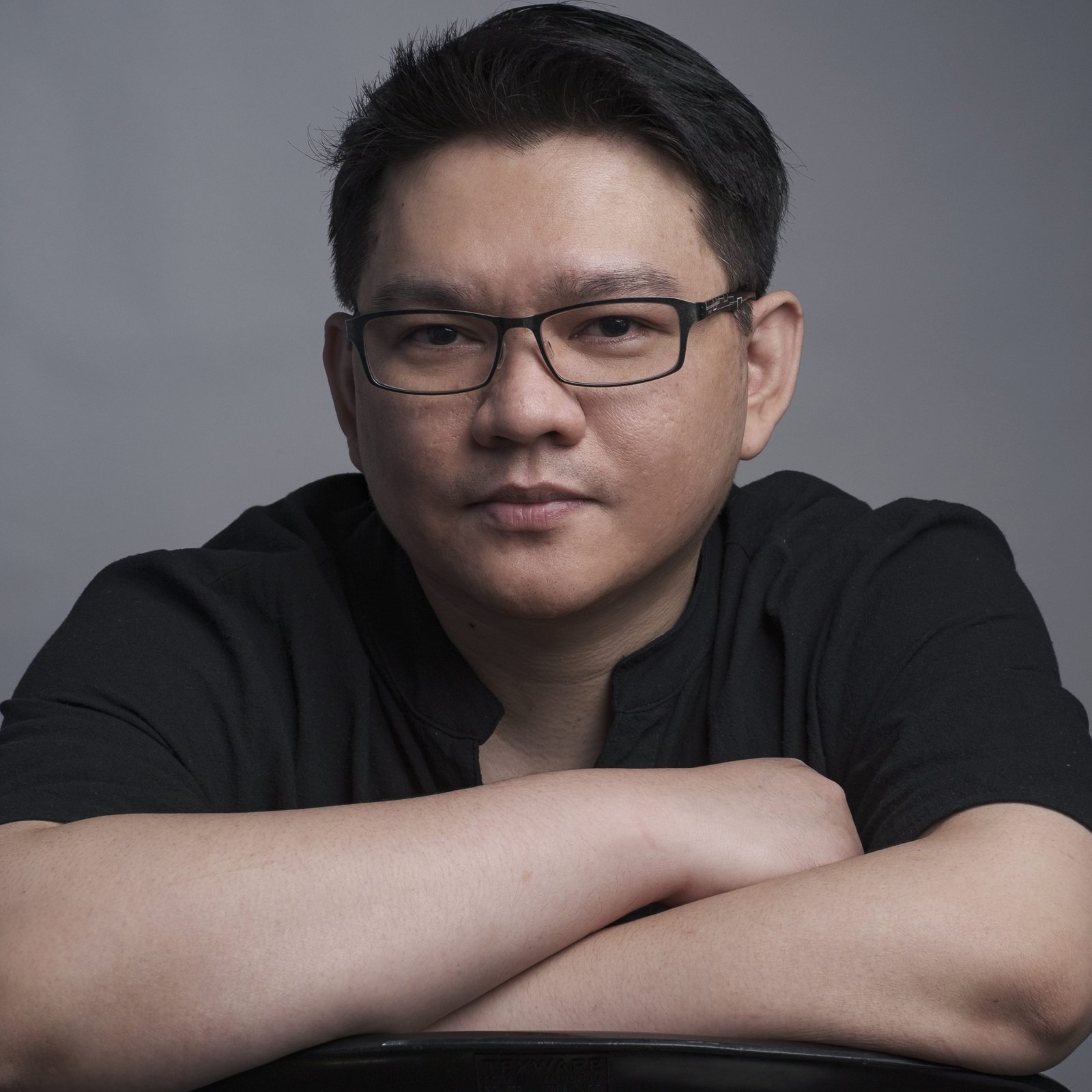 The Broll who always got your back online!