Last week, I made a video review about EasyPC's New and Improved Website and I must say, it is significantly better than their old one. The user interface is now modern, intuitive, and performs quite smoothly. I also took my time browsing and trying out their new feature called "Easy Build" which is essentially their own version of PC Part Picker or a feature wherein people can pick their own parts for their PC build and get a better understanding of what their future PC will be and how much it will cost as they pick parts one by one and adjust the components depending on their needs and their budget. For the most part, it is functional and useful but it is far from perfect especially when it comes to some missing features, bugs, and accuracy of the compatibility checker. In this article, I did a second crack at it and dug deeper into some of the potential room for improvements. Full disclosure, EasyPC sponsored this content but they allowed me to say whatever I want and really look for the things that they can possibly improve and that is exactly what we're going to do today.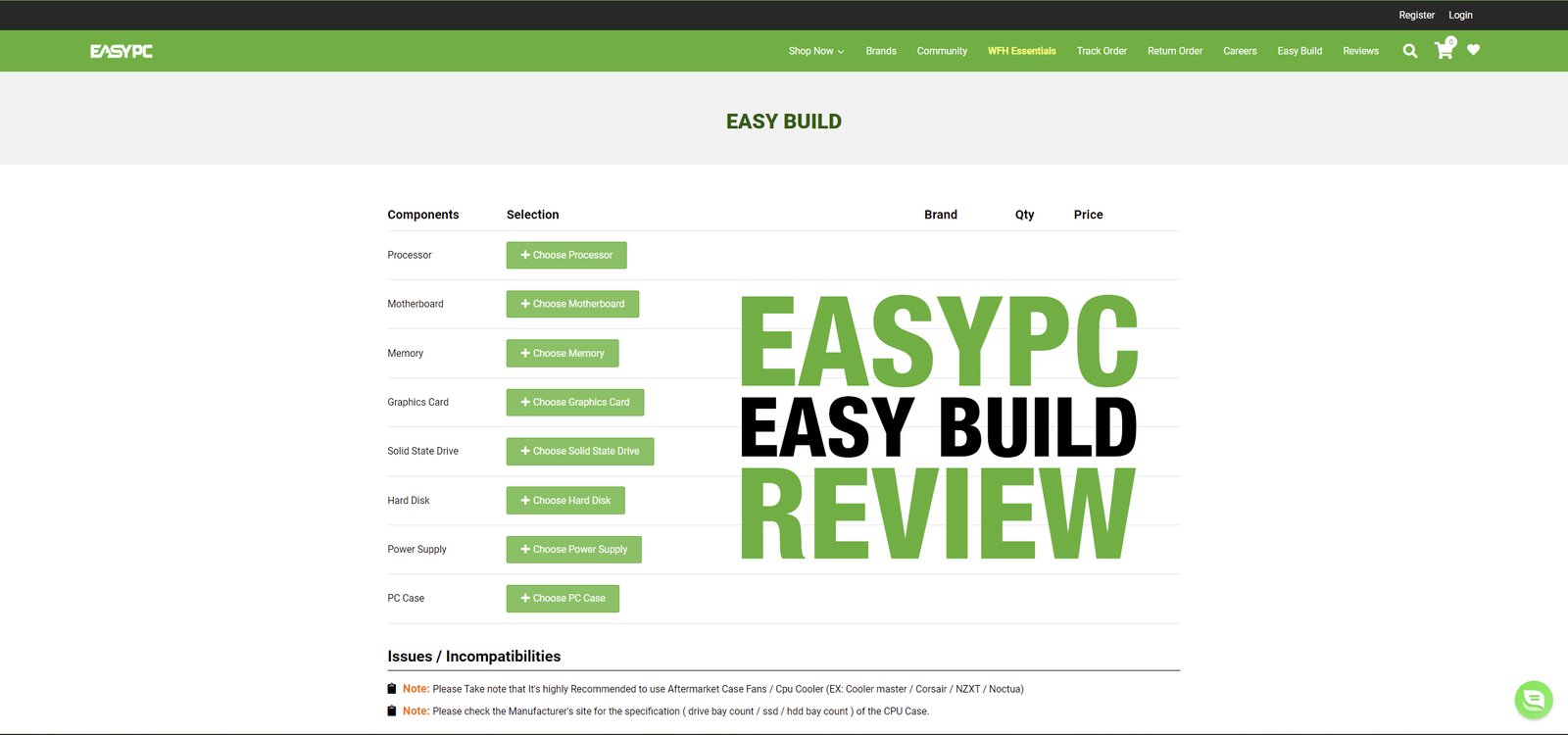 Before we start, you can find EasyPC's website here and the Easy Build page here. 
Alright, so upon visiting the Easy Build page, you'll see a bunch of options wherein you can pick each major PC component starting with the processor. 
Clicking the "+Choose Processor" button will redirect you to all the available processors basing on their inventory. The first thing that I noticed here is that the filters on the left side are quite limited and basically, what we have here is just the filter for the two processor brands AMD and Intel. It would be much easier if we have a filter for processors that have integrated graphics or APUs and for processors that require a discrete graphics card. That would be helpful for beginners so that they can have an idea if they need to buy a graphics card or not especially if they have a certain budget in mind. 
If you hover on the product image, you will see an "Add" button, but if you click on the image, it will then redirect you to the product page. The product page is quite similar to most e-commerce sites and to be honest, kinda reminiscent of Lazada's product page which I don't mind at all. It looks familiar but missing some key features such as ratings, warranty information, and others.
On the other hand, if you simply click the "Add" button, it will then add it to your parts list.
One thing worth noting here that I appreciate is that compared to other part pickers that I've tried before, instead of just a drop-down with a list of names of the components, clicking the "+" button will lead you to the actual product list with images and description. I think this is a good decision and a newbie-friendly option. Granted it adds more steps to the process but in my honest opinion, it is quite important for beginners to actually see an image preview of the product so that they know what exactly they're going to expect and how it will actually look for their build especially if they are going after a certain theme.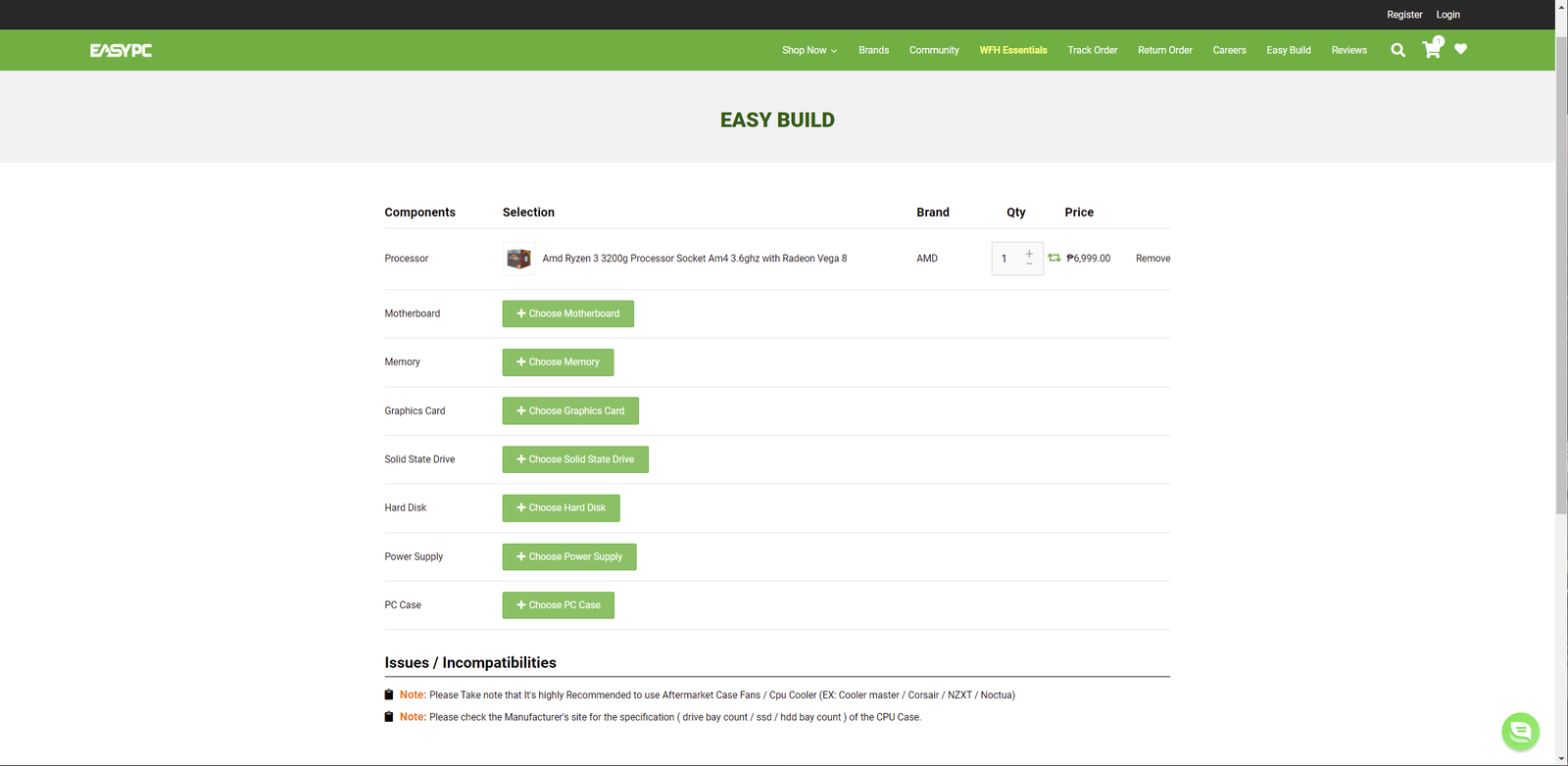 Next, Is the motherboard. Again we see a similar issue with limited filters on the left side. Here I would prefer if we have a filter for different form factors, chipset, price range, popularity, and more. Basically, a way to easily filter the best possible option for your needs in relation to your budget.
Next is RAM or Memory and this is where it becomes more interesting because there is a lot that can go wrong here in terms of the compatibility and stock checker. Again, we have very limited filters on the left side and here, I would prefer if we have filters for Memory size, Frequency, Timings, and the basic ones like price range, popularity, and ratings. But let me give this Easy Build feature some credit and like I said, I appreciate that we have these image previews and descriptions as it is very important to see the aesthetics of the RAM modules so that you can easily visualize how it will look inside your chassis alongside the rest of the components. 
Now, here's one possible bug that I encountered, as you can see, I was able to choose or add two motherboards which in theory doesn't really make sense unless your building two PCs which even that, I think it is better to create one build at a time rather than mixing duplicate parts here and there. On other part picker websites that I've tried before, you can only choose one processor, motherboard, power supply, and chassis.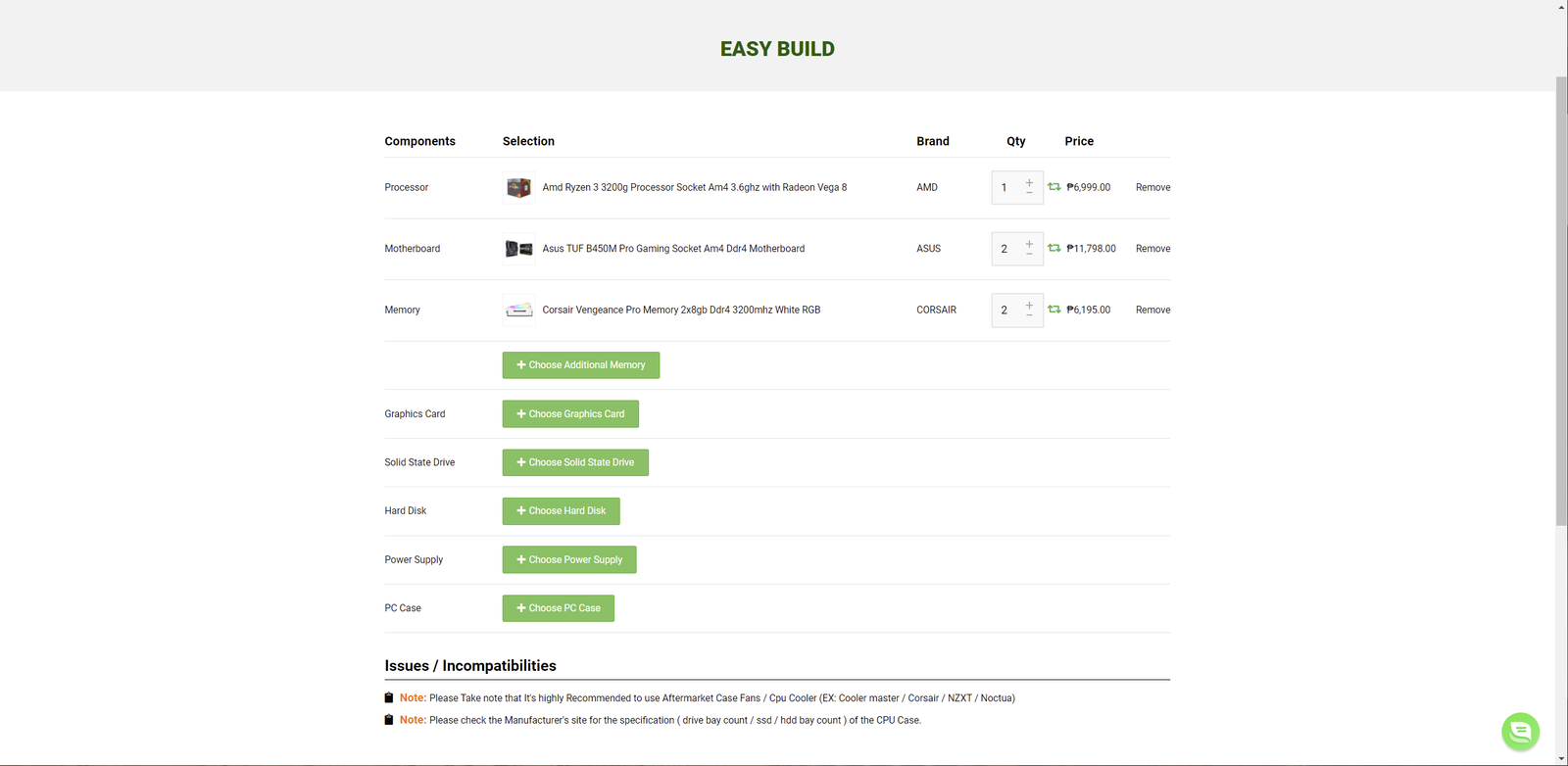 Another possible bug that I encountered is that when adding additional RAM using the "+-" sign, sometimes it prompts me that there isn't enough stock. 
But if I add the same memory by clicking the "+Choose Additional Memory" button, I can add it without receiving the same prompt and as you can see, the price was even updated.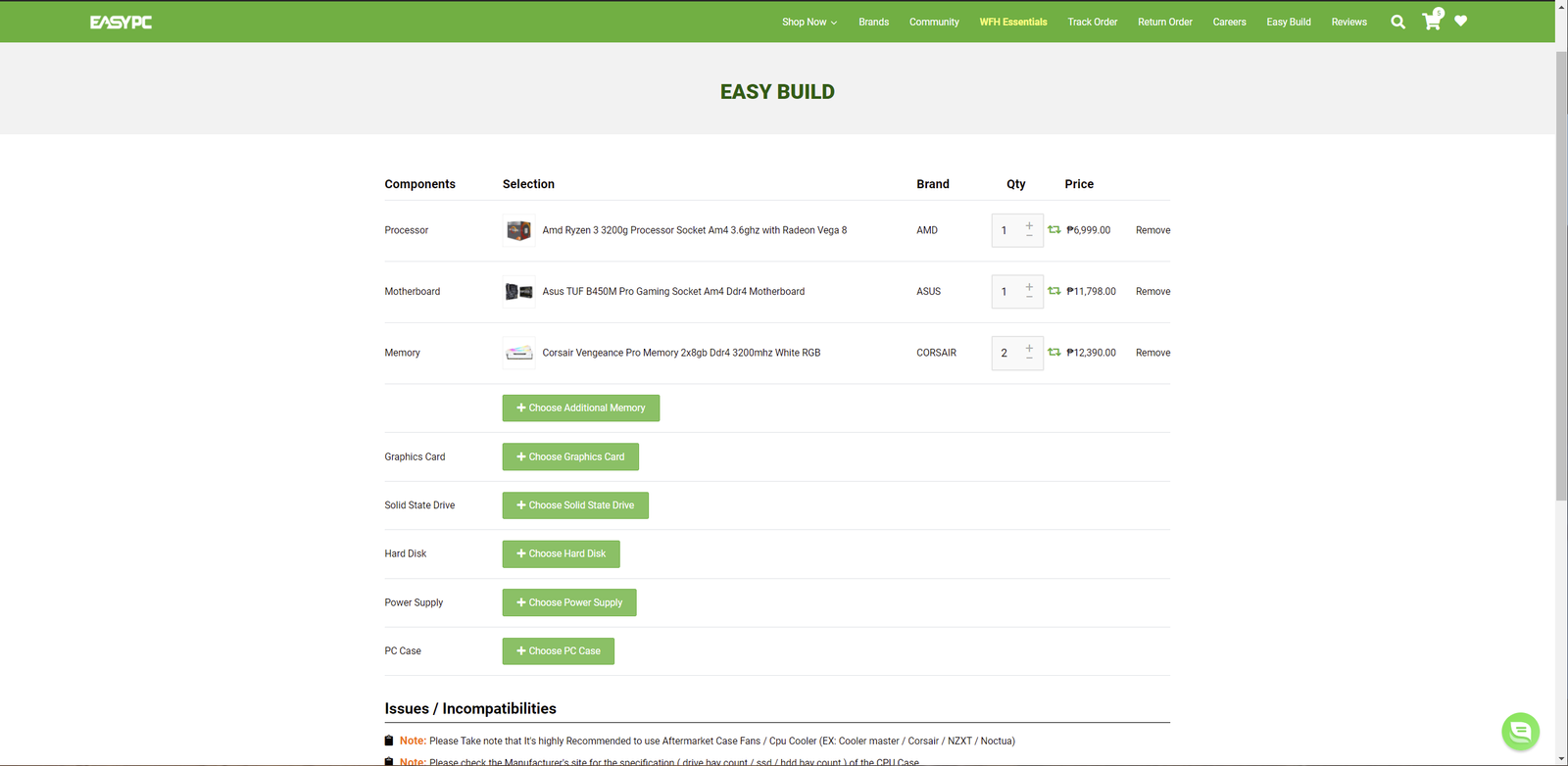 Now, the good thing with the Easy Build feature is that it has a built-in compatibility checker and for the most part, it does a good job of detecting incompatibilities. Here I tried adding more memory modules than my motherboard can support.
And it shows a warning both on the top and at the bottom of the page.
However, it is not perfect. Depending on the modules, sometimes it allows me to add more than 2 kits without any warning as you can see here, so there's definitely room for improvement with the rules or coding of the compatibility checker. Now, you might say that this won't really happen if you know what you are doing but if you're a beginner, this can easily get overlooked. EasyPC can also say it is the buyer's responsibility to check compatibility, but since they offer this feature here and by the looks of it, they want to improve customer service experience, this tool might as well do a better job than this.
Moving on, next is the graphics card and I'm really not surprised by this given the market situation when it comes to graphics cards so we only have a single one available here. However, I don't think EasyPC really has only one graphics card on stock so it would be nice if they can update their database so people can actually take advantage of this tool. Again room for improvements are filters and other useful information here. 
Next is SSD and again, the same thing, needs more filters and in here, I would prefer if we have a filter for SATA SSD for both M.2 and 2.5″ form factors as well as NVME drives.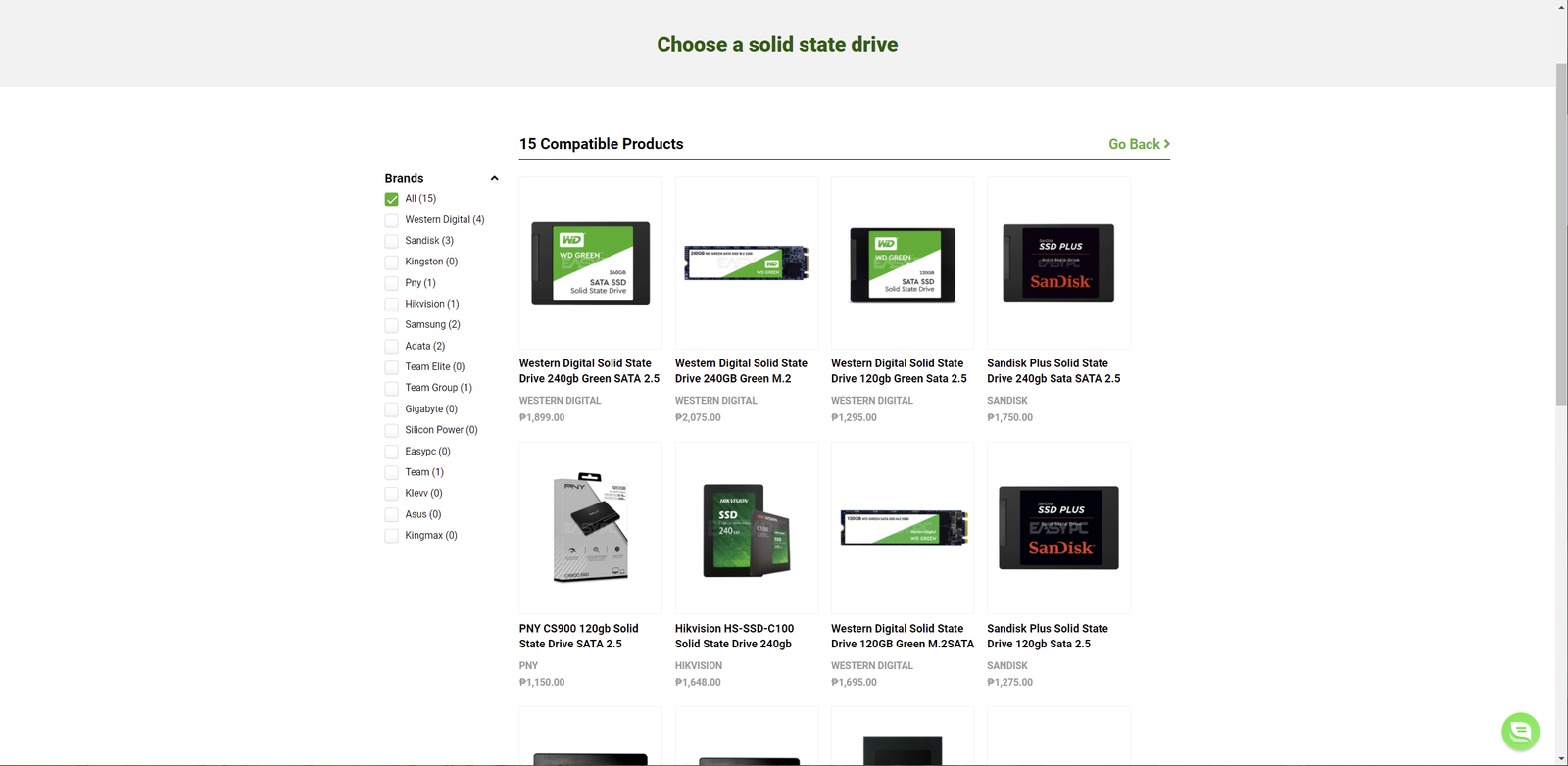 Same thing with the Hard Drive, additional filters for 2.5″ and 3.5″ form factors, capacity, and other filters.
Next is the power supply and this is where we can see that this tool is not yet ready for prime time, there is no available power supply. But it is also worth noting, that when I did the video version of my review last week, there are power supplies available and there are actually a bunch so I think this is just a matter of updating the database.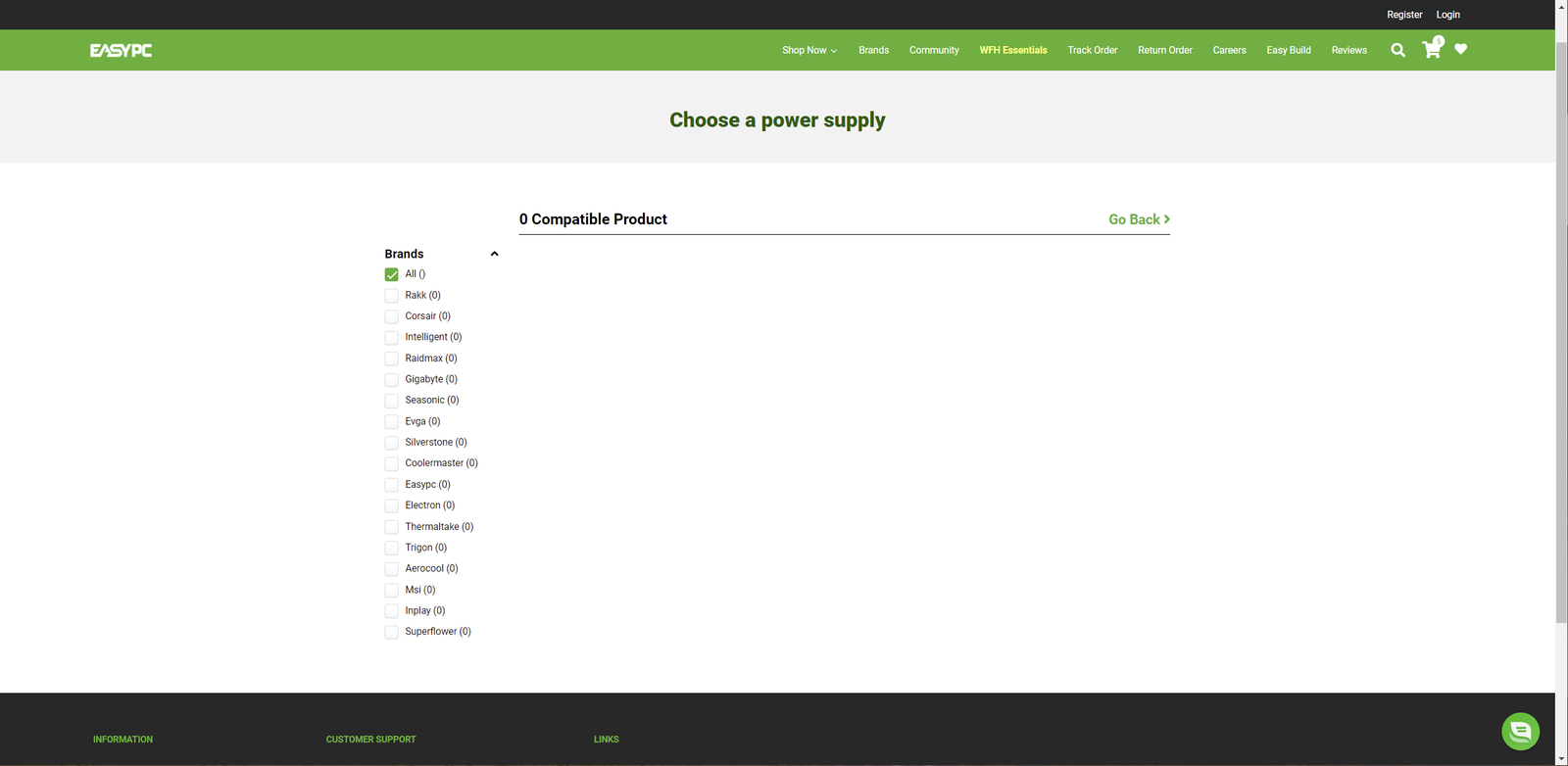 The good thing here as per my experience last week is that it won't allow you to pick a power supply if you haven't picked a graphics card and other necessary components because ideally, the tool really can't provide you with a proper suggestion if it doesn't know the power requirements of your components.
The next and the last part to choose is the chassis, again, needs more filters. Here I would prefer to have a filter for different form factors such as ITX, MicroATX, ATX, and others.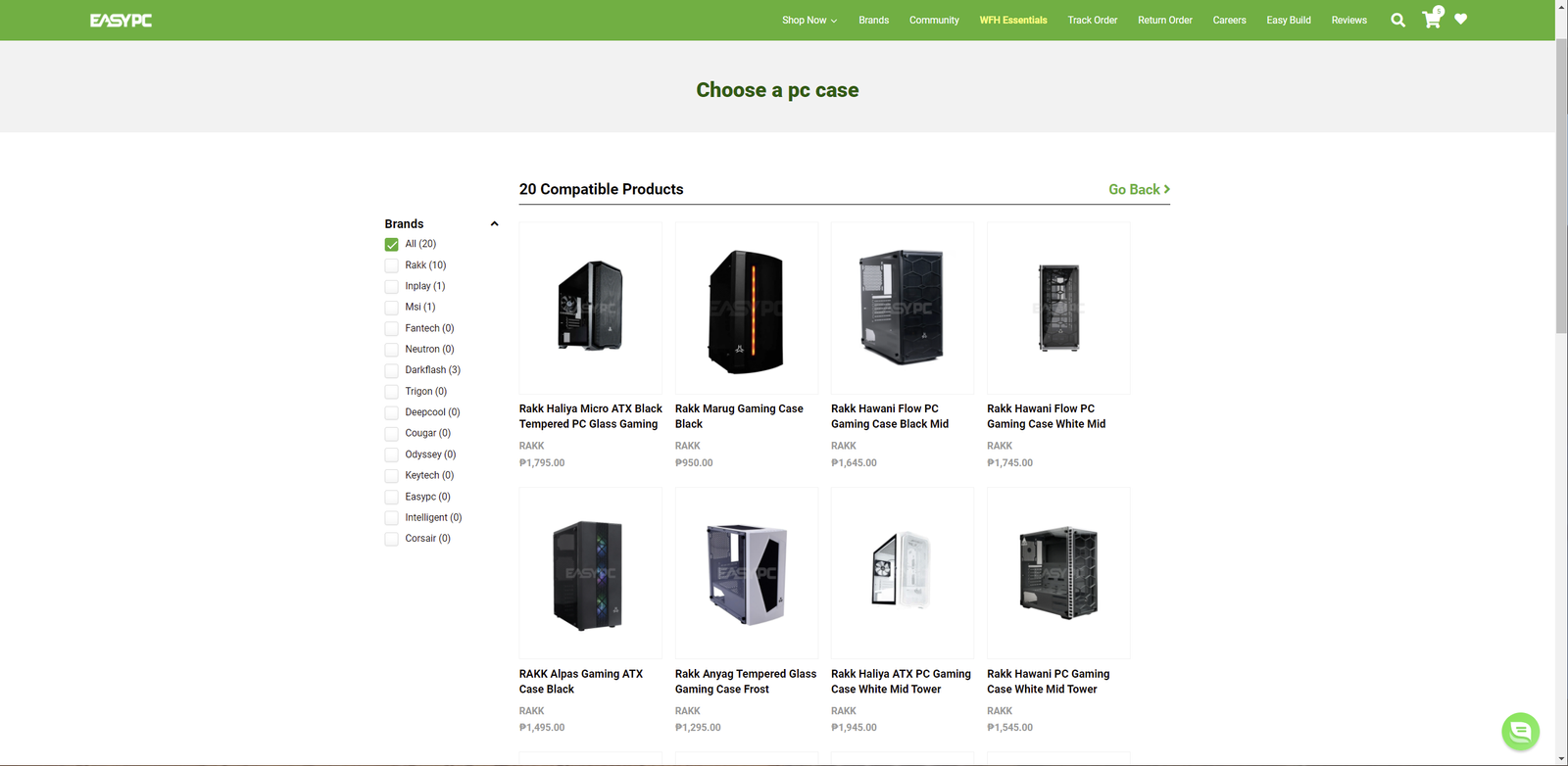 After choosing all the components necessary for your build, when you click the "Proceed to check out" button, it will ask you if you want these components to be built for assembly or not. 
First, I tried choosing "No" and as you can see, there is a note on the product description that it is not for assembly.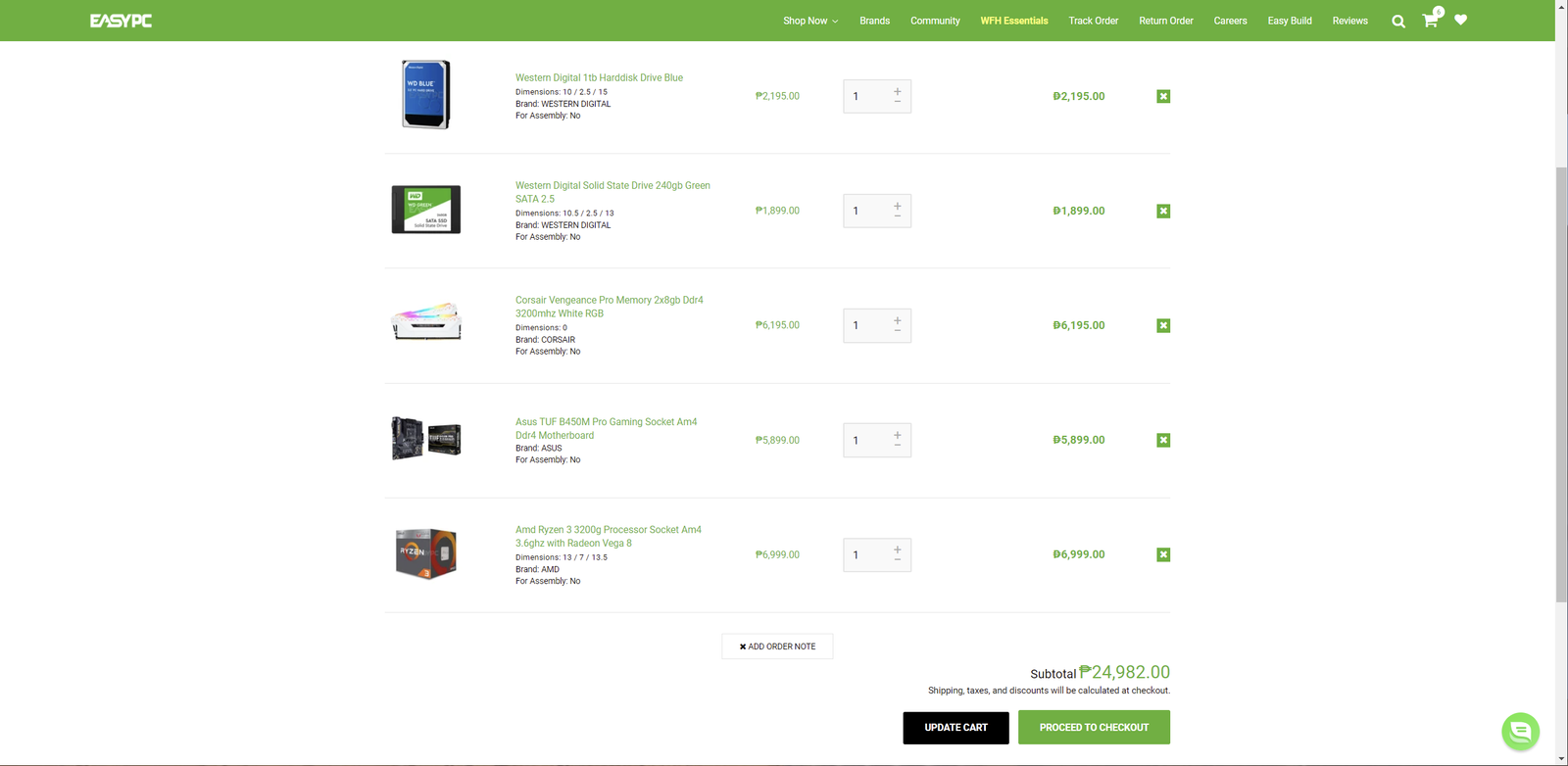 I went back and choose "Yes" this time and as you can see, the product description now says yes. I'm not sure though if there is an additional assembly fee.
After you finalize your build, you can then press the "Proceed to Checkout" button and it will redirect you to the login page if you haven't already. I didn't do this next step but I would assume it would be the payment and delivery option as you proceed with your order.
Another thing that I noticed here, is that when I clicked the cart icon on the upper right side, the parts list is now cut and I can not see the total amount anymore. Last week when I tried this, the total amount, view cart, and proceed to check out options are visible. So this is something that they need to fix but if it works, it is actually quite useful because you can easily see all the components you have listed even when you browse away from the Easy Build feature, let say if you want to browse more products that you want to add to your cart that is not available in the Easy Build.
One last thing that I think they should add here in the Easy Build is options for CPU Cooler and Case Fans. They can add it as an optional component that people can choose especially if they want the build to be assembled. Because without those components, the build will not be complete unless you want to build a passive cooled PC.
Final Words
To conclude, while it's not perfect at its early stage, I think EasyPC's Easy Build feature is a step forward towards better customer service and a feature that I think a lot of people will appreciate both potential buyers and those who just want to come up with their own mock build for their future PC. I can easily see this page gain traffic and traction and can attract a lot of potential buyers and builders as it provides a sort of one-stop-shop option if you're planning to build a PC. I just want to see them fix the bugs, add the missing features, and update their database as frequently as possible to prevent potential users from being turned off by its shortcomings. All in all, it is functional, intuitive, and has a lot of potential.
To give you the entire experience, you can also watch my video review of the entire website below.
EasyPC Website Review – Featuring their EasyBuild Partpicker!
SHARE THIS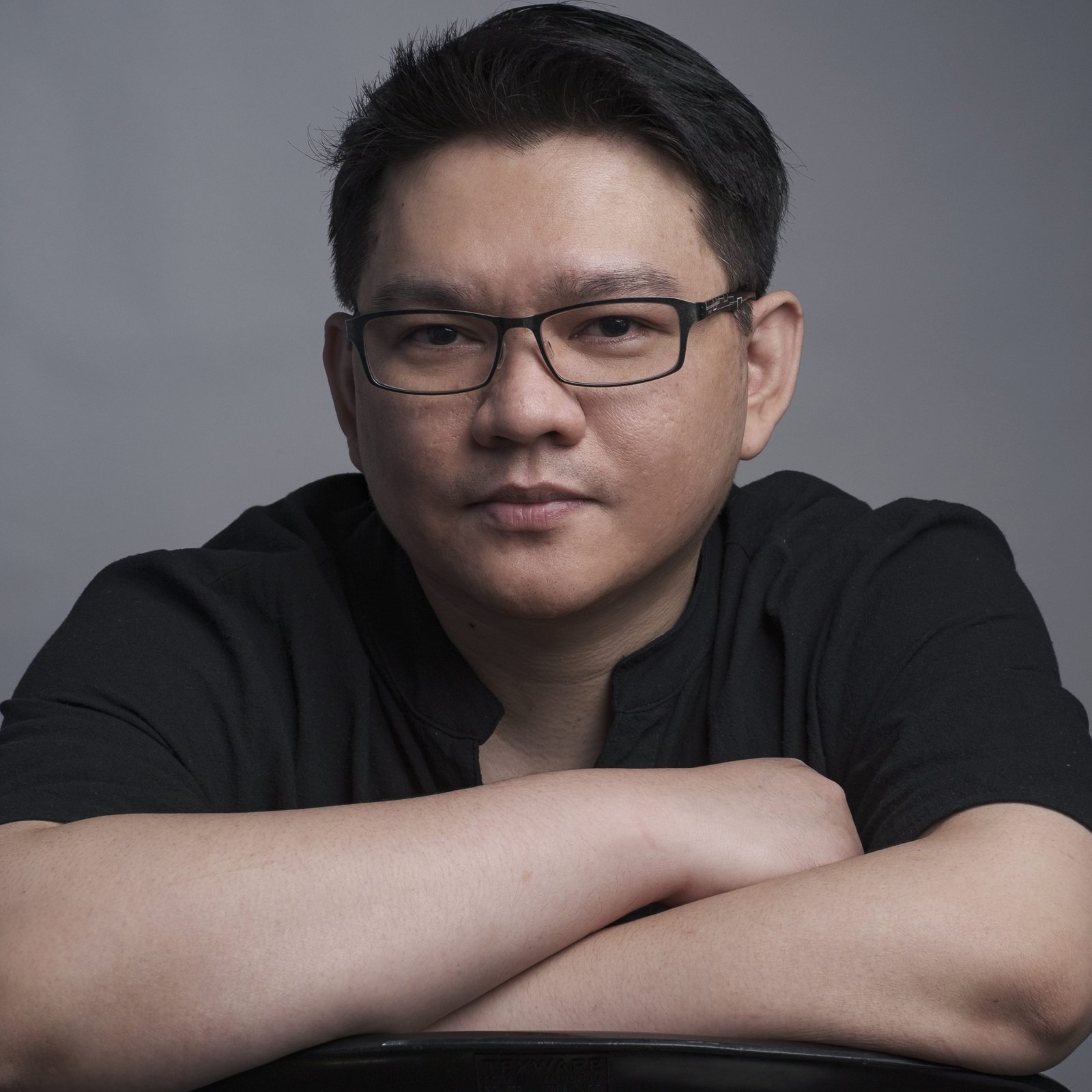 The Broll who always got your back online!