The time everyone is waiting for every year has come, it's finally Christmas season. It's the time when everyone comes together. Family, friends, neighbors, co-workers, everyone finds time to celebrate with each other, exchanging gifts and embracing the season of giving. It is also the time when everyone is looking for gifts to get for their special someone, and sometimes, it can be quite frustrating looking for the best and most suitable gift for the one you love. Luckily, you came to the right place, today, I will help you get the perfect gift for someone you love that's into Photography.
It's also worth noting that Lazada, one of the biggest e-commerce sites will be conducting their yearly 12.12 Christmas sale in a few days from now, so it's very timely to check this gift guide for some ideas.


The first few gift ideas we have here is from Kingston Technology, a brand that I truly trust when it comes to storage devices. Founded in 1987, they are known to provide good quality memory products, especially with their memory modules for desktop PCs and laptops. They've since expanded their lineup with memory cards, SSDs, and other storage devices that are perfect for both hobbyist and professional photographers alike. I myself as a photographer rely on the Kingston UV500 as my main storage device. Anyways, I digress, let's head down to our list below.
1. Memory Card for Cameras – Kingston Canvas Select
As a photographer, I had my share of frustrating events when the SD card that I have simply can't keep up with my camera when it comes to recording speed. Errors such as "recording stopped automatically", "File corrupted" and all that horror stuff haunted me for a while when I chose to get a cheap SD card. So getting the right memory card for your Photographer loved one is key to his enjoyment with what he loved doing the most, capturing memories.
The Kingston Canvas Select is perfect for point and shoot cameras that can shoot HD photos and videos. It's rated speed of 80MB/s read and 10MB/s write is more than capable for that. So if you're loved one uses a point and shoot camera, this is your best bet. But if they are using a more advanced camera such as DSLR and other high-end cameras, you can also check out the Kingston Canvas Go! And Kingston Canvas React.
2. Memory Card for Smartphones – Kingston Canvas Select MicroSD Card
Not all photographers choose a relatively bulky point and shoot cameras, more so DSLRs and other heavy cameras out there. Most actually prefer using their smartphones as it's more compact and is always within your reach, not to mention a lot of smartphones nowadays are more than capable of producing good image quality photos. Now, other than the benefits of being able to take as many photos and videos as possible using your smartphone, having a decent memory card is also crucial for your device's stability. I also have a fair share of app crashes and corrupted memory cards when I again, as I always do before, choose cheaper ones.
Giving your loved ones a decent micro SD card for their smartphone is one way of saying, "hey, I see you struggling with your phone, here's how you can fix that". With the
Kingston Canvas Select
Micro SD Card, you're also getting the same speeds with their SD card version of 80MB/s read and 10MB/s write. And by the way, you can also use this with other point and shoot cameras that require a microSD card. And if your loved one uses action cameras that requires high-speed microSD card, then look no further than the Kingston Canvas Go! And Kingston Canvas React microSD cards.
3. Blazing fast SSD Storage Device for PC – Kingston A400 SSD
Now, if your loved one has a PC or a Laptop and they are more into the professional world of photography, I think they will greatly benefit with a blazing fast SSD storage device. I'm telling you if you haven't tried using a PC with an SSD, then you're missing out a lot. Editing photos and videos on a device that runs on an SSD is a thing of beauty. Editing programs such as Adobe Lightroom and Photoshop loads faster and image previews shows up immediately without a hiccup. If you're loved one already has good memory cards but doesn't have an SSD yet, then you know what to do. With the Kingston AV400, one of Kingston's budget SSD, you're going to get read and write speeds of up to 500MB/s and 450MB/s respectively. The difference of those speeds to a mechanical hard drive is night and day and once you tried SSD, trust me, you can not go back. 

4. Camera – Sony RX100M3 Compact Camera
If your loved one is hinting or planning on diving into the world of photography, then your best bet is to give him a decent camera that will help him understand, enjoy and improve his skills in photography. While a DSLR might be your initial choice since it is very common and popular, I would suggest to start with a point and shoot camera just so your loved one can learn the basics without lugging a bulky camera around. Since I am using a Sony point and shoot camera in the form of the Sony RX100M3, that would be my suggestion as it is in the middle ground when it comes to price and features when we look into Sony's RX100 lineup which spans across the mark 1 up to the latest mark VI which is very pricey at this point of around Php 46,000. With that said, you can now get the mark III version for around Php 27,000 which is more feasible. You'll get a very decent camera, in fact, it's my current go-to camera for this blog and my YouTube videos and up until today, works perfectly fine. And don't forget to partner it with a decent memory card that I've mentioned earlier.
5. Tripod – Benro IS05 Portable Light Aluminum Tripod
Having a tripod into your photography arsenal is very important. This will allow you to capture perfect images without blur. Every photographer needs it and so is your loved one. By giving your loved one a tripod, you will also benefit with this by having the opportunity to have a picture together every time you go out on a photo walk or a photo date of some kind. And with the Benro IS05 Portable Tripod, you can also take some selfies with it since it can transform into a selfie stick. It's versatile, durable and is made by a very reputable company that is known for manufacturing good quality tripods and other camera equipment. I've been using Benro products for like when I started photography up until today.
6. Bendy Tripod – Octopus Pod Large Flexible Gorilla Pod 
Having a tripod is a must but sometimes it could be cumbersome and may take away some freedom and convenience while traveling. A good alternative would be to get a small bendy tripod that so flexible you can attach it to virtually anywhere. You can also use this with your smartphone as it comes with a smartphone holder. If your loved one likes to go out on photo walks but doesn't necessarily need a bulky tripod, then this is the perfect alternative.

Where to Buy: Octopus Pod Large Flexible Gorilla Pod

7. Portable Light – PULUZ Porcket 96 LEDs

Lighting is very important when it comes to both photography and videography, you can have the best camera in the world but with poor lighting, you still won't get the best image possible. There are a lot of lighting kits that you can give your loved one but if he prefers mobility and flexibility, I would suggest getting a portable LED lights like this.

Where to Buy: PULUZ Porcket Portable LED Light
8. Camera Backpack 
Last but not the least, we need something where we can put all these gears together, and that's in a camera backpack. What we have here is a generic one but has a good amount of positive feedback. It has a ton of compartments that can fit a full-sized DSLR a few lenses and accessories. The design is pretty modern too and it even has a hole for your cable so you can charge your phone or your camera battery on-the-go.

Where to Buy: Camera Backpack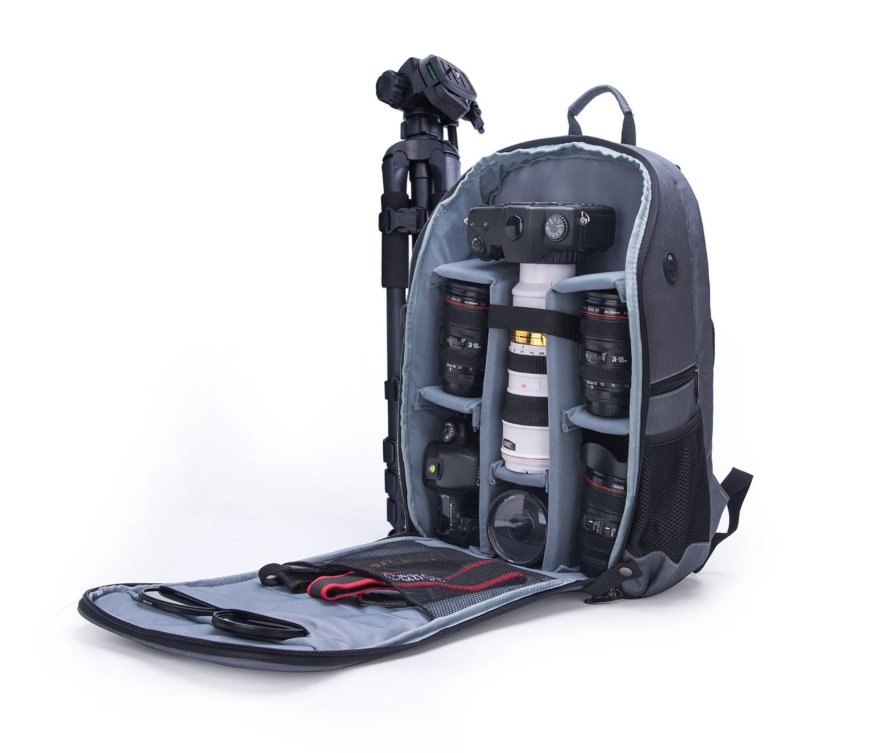 There you have it guys, most of the products on this gift ideas list are from the brands that I truly trust and use on a daily basis and I hope you got a thing or two from this. Good luck with your gift hunting and advanced happy holidays! Watch out for more gift ideas like this in the future for other categories and feel free to leave a suggestion below. Thanks!
Related Articles:
Note: Lazada offers Cash on Delivery with Nationwide Shipping and Free and Easy Returns

SHARE THIS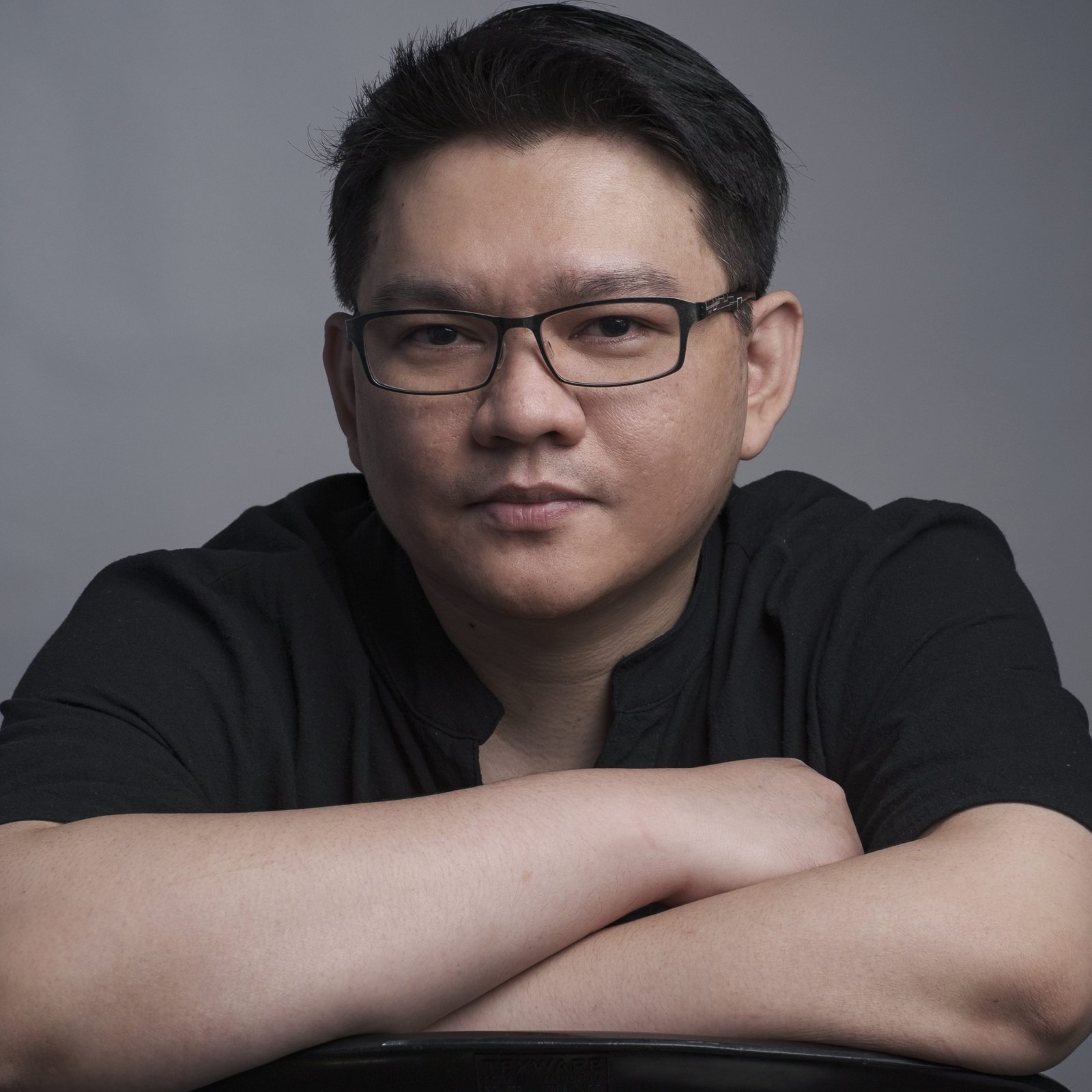 The Broll who always got your back online!