Still haven't decided if you'll get the OPPO A77s? Well, here's how the OPPO A77s can power up your productivity and gaming experience.
After a few days of personally experiencing the OPPO A77s, I'm finally ready to provide you with a deeper dive with more details to ultimately give you that final push to get yourself ready and start the new year with a new phone for your day-to-day digital lifestyle.
Sometimes, we just need a sign and hopefully, this article could be yours. With that being said, let's get into it.
Design and Construction
Let's start with one of the first deciding factors for picking the right smartphone for you, and that is the design and construction.
In front, the OPPO A77s features a 6.56" display with up to 90Hz refresh rate, 89.8% screen-to-body ratio, and a dew-drop style 8mp selfie camera. And like most smartphones nowadays, the display also has a pre-applied screen protector.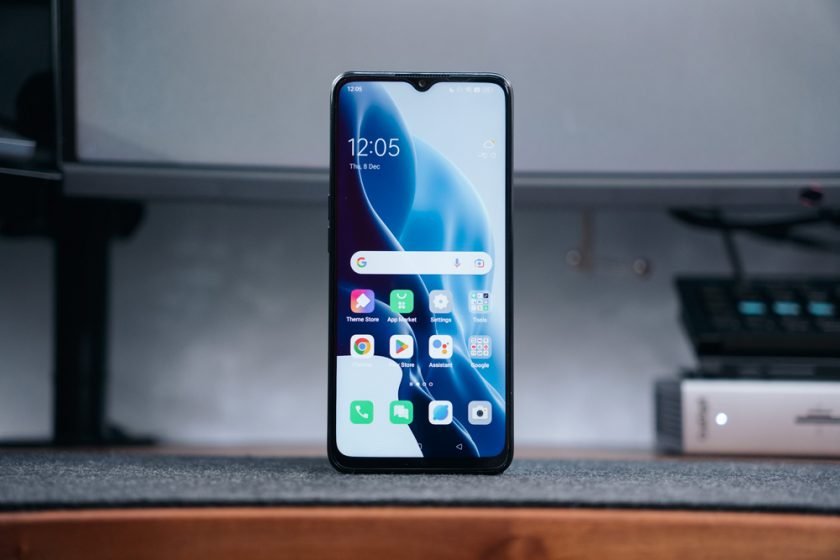 On the left side, we have the individual volume buttons and the sim card tray that supports dual nano-SIM cards and a microSD card slot.
On the other side, we have the power button that also functions as a fingerprint reader. You can also see here the ultra-slim form factor of just around 7.99mm and the right-angled edges all around.
On the top side, we don't have anything here but again, you can take another look at the slim form factor.
And then looking at the bottom side, we have a 3.5mm headphone jack, the primary microphone, the USB Type C port, and the stereo speaker.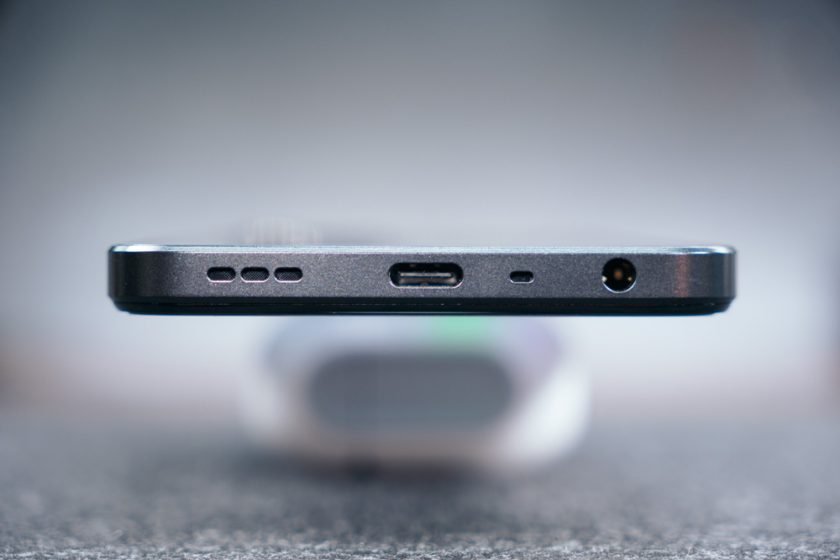 Finally, turning it all over the back side, you'll see a quite minimal design language featuring a wear and scratch-resistant surface with a sort of starry night design, thus its variant name "Starry Black".
We also have a subtle OPPO logo here and I'd say, overall, I really like this simple yet stylish design that veers away from the typical glossy and fingerprint magnet finish.
The front is made out of glass, well of course, with a plastic frame and plastic back.
And lastly here at the back, we have the dual camera setup featuring a 50MP wide-angle lens, a 2MP depth sensor, and a small flash in a contrasting glossy camera bump.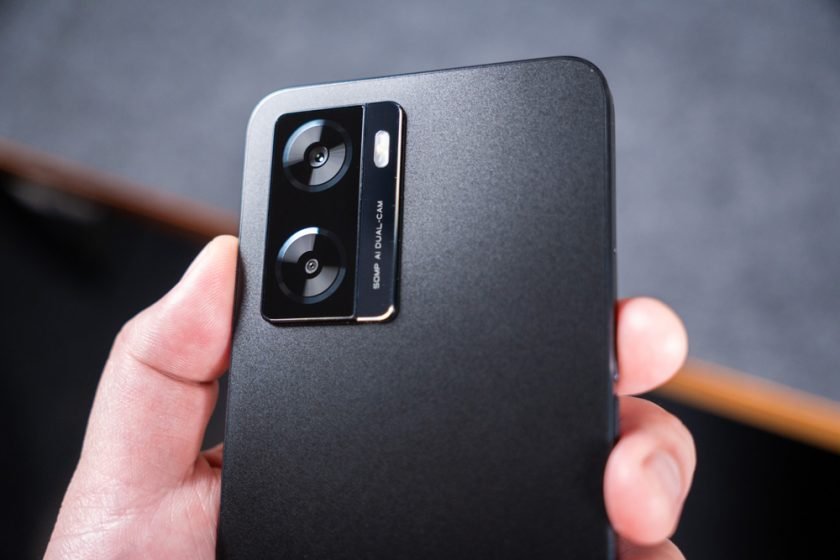 User Interface
Next up, the second thing you'll see after looking around a smartphone is, of course, the user interface. 
The OPPO A77s features ColorOS 12.1 based on Android 12 which is relatively lightweight and only has a few pre-installed apps out of the box which you can easily uninstall if you deemed necessary. 
Browsing through the user interface is quite smooth thanks to the decent hardware inside partnered with a substantially smooth 90hz refresh rate.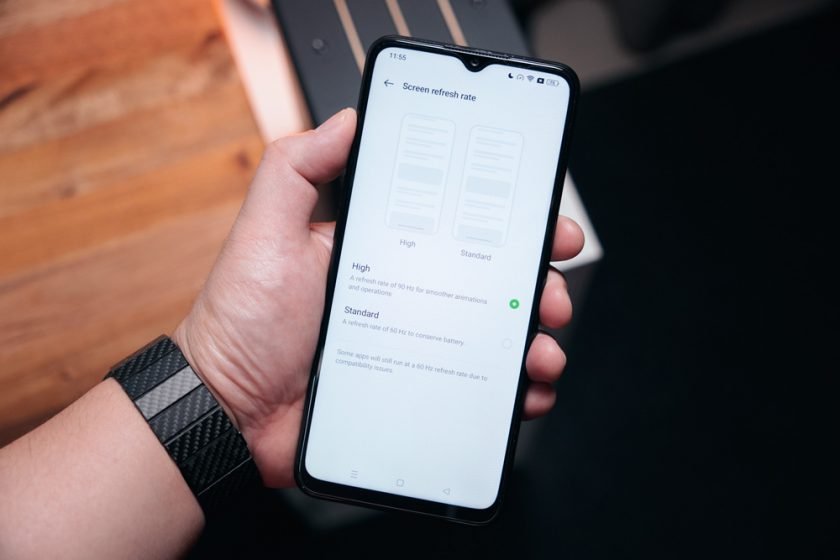 I have no major complaints about the user interface as not only it is lightweight, but is also fairly familiar and intuitive to use.
Hardware Specifications
Now, after the user interface, I usually check the about device section inside the settings to cross-check the hardware specifications and make sure I got everything I need. 
While the OPPO A77s is not a flagship phone with flagship specs by any means, it is still relatively capable considering its price. Inside the hood, we have a Qualcomm Snapdragon 680 processor with an Adreno 610 GPU, 8GB of RAM, and 128GB of internal storage.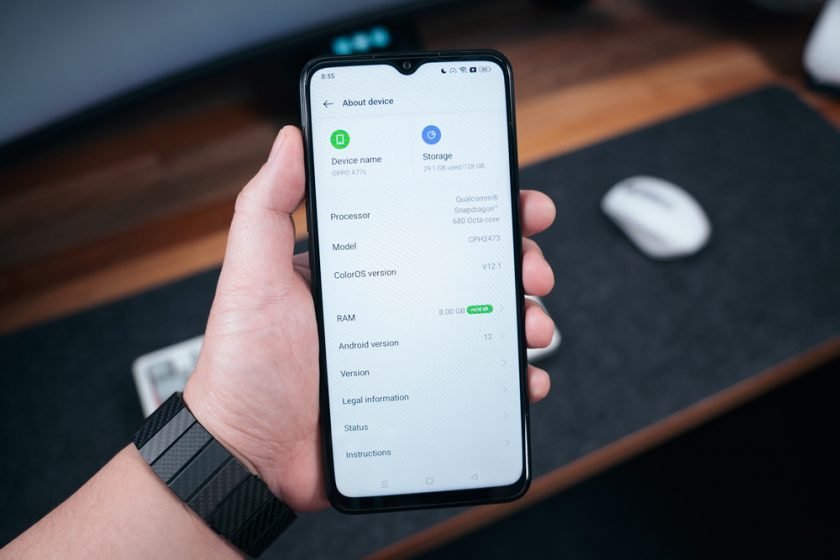 And what's good about this is that we also have a RAM expansion feature wherein you can take advantage of some of that fast internal storage and expand the RAM up to +8GB which is really cool and one way to cut some costs.
Battery
Aside from the main hardware specifications, we also have a respectable 5000mAh of battery with 33W SUPERVOOC fast charging support.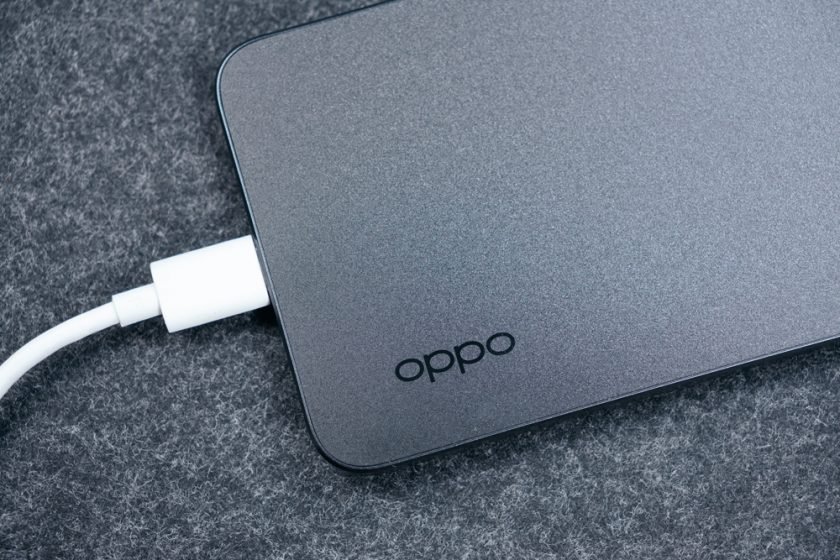 As per my testing, It can last up to at least 10 hours or so which is really nice. This means depending on your use case, it can easily last the entire day. Charging it using the included 33W SUPERVOOC charger from 10% to 100% takes about an hour and 10 minutes which is not bad at all.
Display and Speaker
Another important factor when choosing the right smartphone is the quality of the display and speakers.
While the display of the OPPO A77s might not be its main selling point featuring a 6.5" HD+ 720×1612 resolution LCD panel, it's still fairly decent, especially with that 90hz refresh rate panel.
Granted, the contrast level and blacks are not as deep as an AMOLED panel but the colors, details, sharpness, and overall viewing angles are still pretty good and more than sufficient for any casual media consumption and gaming.
The speaker system is also quite impressive thanks to the Dual Stereo Speakers + Ultra Volume Mode which allows you to push the volume level up to 200% with fairly controlled quality. The additional volume provides that extra punch and enables the OPPO A77s to fill a small room. Granted, the stereo effect isn't perfectly balanced if you intentionally block one of the two with the primary speaker being louder but I'll take this dual stereo setup over a single downward firing one any time of the day.
Gaming Performance
Speaking of gaming, honestly, I'm quite surprised, especially the fact that ahead of time, I conditioned myself that I should set my expectation a bit less given its specifications. However, I quickly found out that if you set your expectations right when it comes to the ideal settings, most games can be played decently using the OPPO A77s.
But before I show you the data for each game that I've tried, let me share with you some of the gaming features of the OPPO A77s.
The OPPO A77s has a sort of gaming assistant wherein you will see some performance enhancement settings, system stats, and tools to keep you stay in focus. Things like temperature, battery life, performance modes, and even overlay stats are all included in this easy-to-access assistant that you can toggle by simply swiping from the upper left corner of the screen.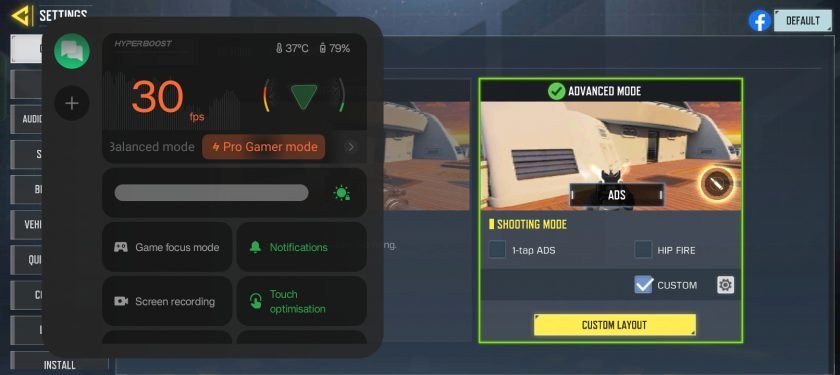 In terms of performance, you can choose between low power mode, balance mode, and the one I used for the rest of my testing, performance mode.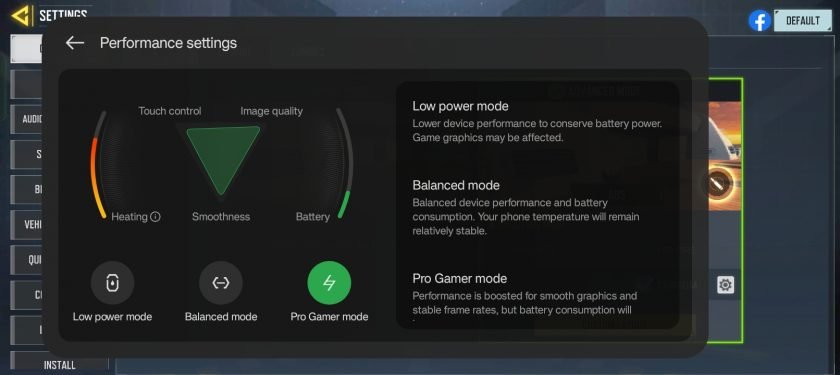 We also have other features here like screen recording, touch optimization, voice changer, system status overlay, and others.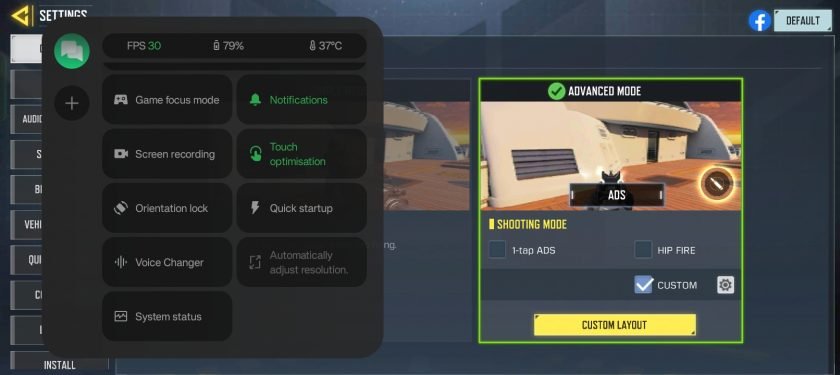 You can also opt to turn on Game Focus Mode to turn off all distractions and disable certain features.
Call of Duty Mobile
Now, in Call of Duty Mobile, the only graphics quality available when you choose high frame rate option is low graphics quality. If you change it to anything above that, it will automatically change the frame rate to medium and we don't want that.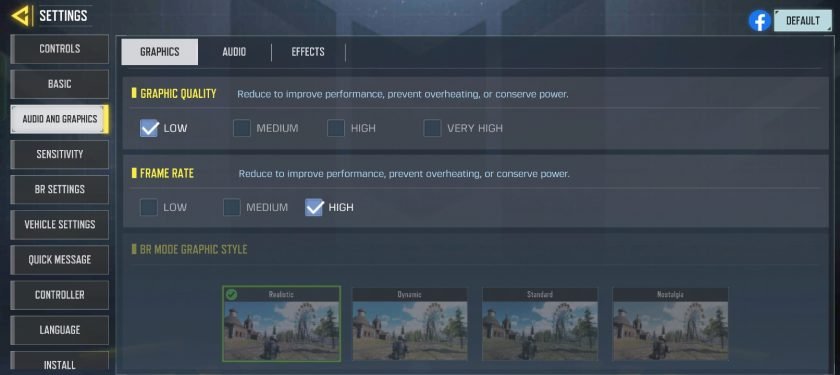 You should always prioritize high framerate rather than graphics quality when it comes to competitive FPS games and surprisingly enough, even at low settings, the image quality is not bad at all. As you can see, at this combination of settings, we're getting a highly playable 60 FPS with decent GPU and CPU loads.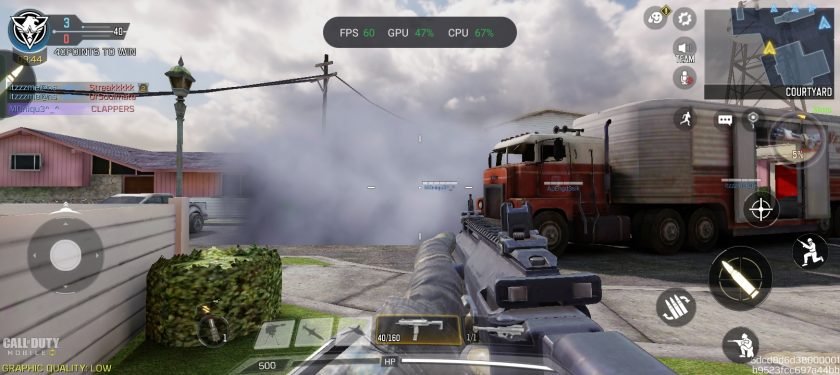 I even managed to secure the MVP, so it's safe to say, Call of Duty is definitely playable using the OPPO A77s.
Mobile Legends: Bang Bang
The OPPO A77s was able to easily handle Mobile Legends even with HD Mode on, refresh rate set to high and graphics quality set to ultra.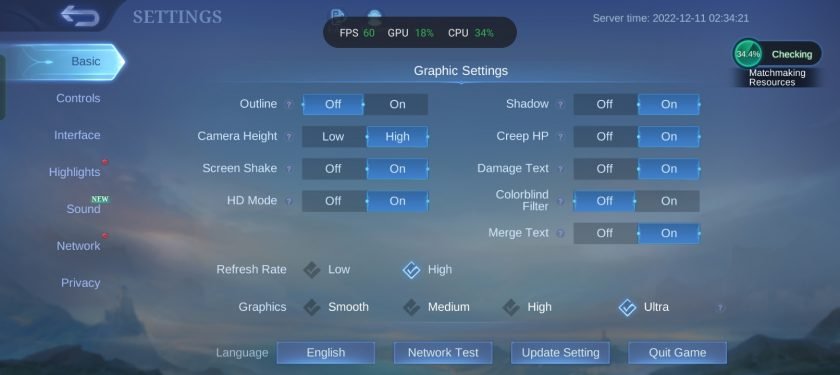 It was able to push 60 FPS in a stable manner with decent GPU and CPU load and some headroom to play around with.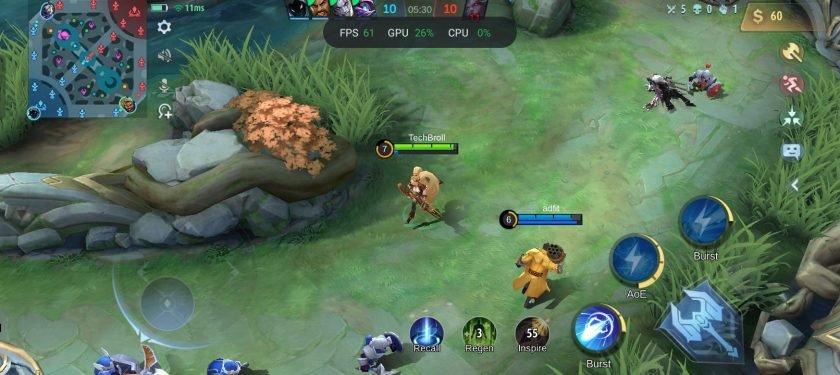 And even though I just played a classic game, getting a few legendaries are definitely a good feeling. Take note that I only play Mobile Legends when testing a phone so the only character I know how to use is Layla. Haha!
League of Legends: Wild Rift
I also tried League of Legends: Wild Rift and I got to be honest, I have no idea how to properly play this game. Again, I chose performance over quality for that 60 FPS framerate and the OPPO A77s was able to handle it with ease even during clashes and ultimates where I panic the most.
I played Jinx and even though I have no idea about her skills, I think I did a decent job here smashing everything that's not on cooldown.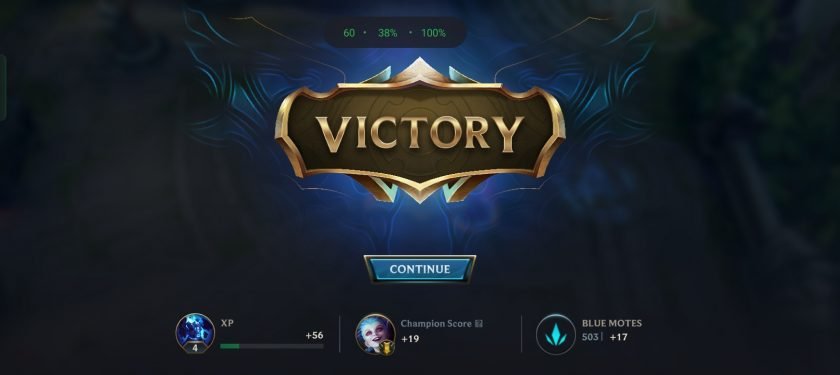 After a few games, the OPPO A77s is still fairly cool at only around 36 degrees and for the majority of my gaming sessions, I didn't feel any noticeable discomfort when it comes to thermals.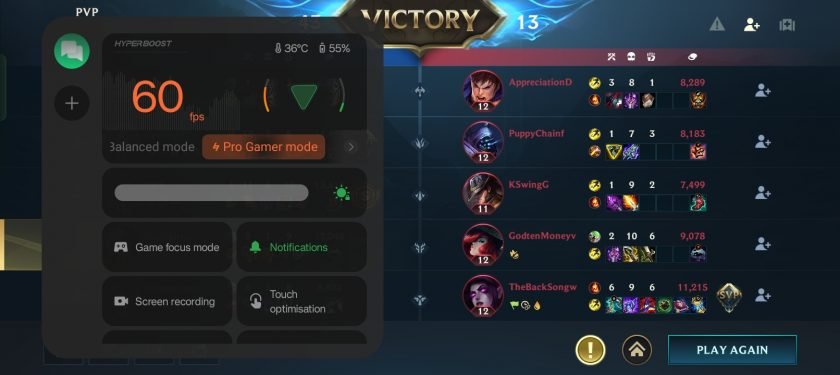 Pokemon Unite
I also tried Pokemon Unite and set everything at max. 
The OPPO A77s was able to provide enough power to push 60 FPS in this game with good graphics quality which is pretty awesome.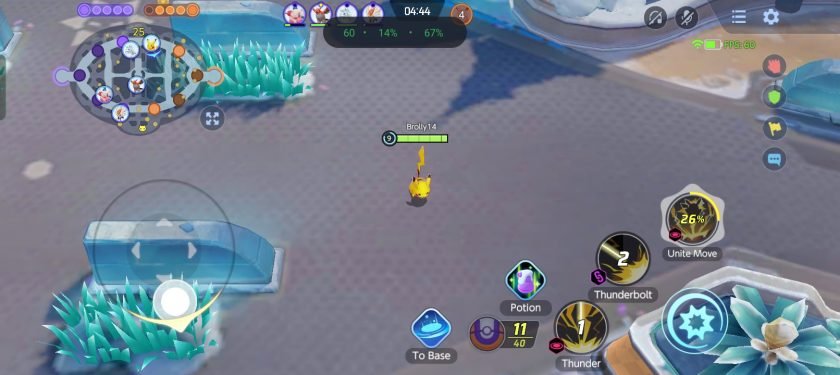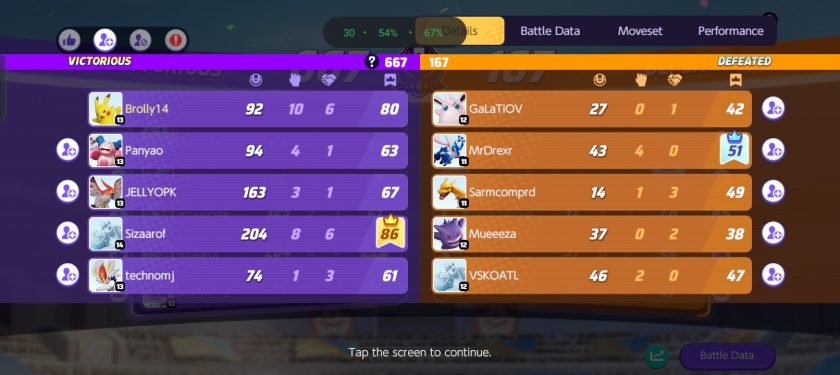 Asphalt 9
I also tested the OPPO A77s in Asphalt 9. But since this is a graphics-intensive game, I had to set the visual quality to performance to even get around 30 FPS.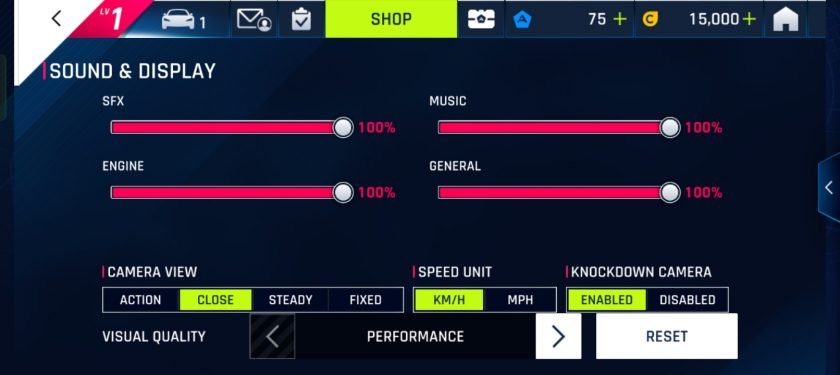 It's still fairly playable but this is a good example of the limitations of the OPPO A77s when it comes to graphics-intensive games.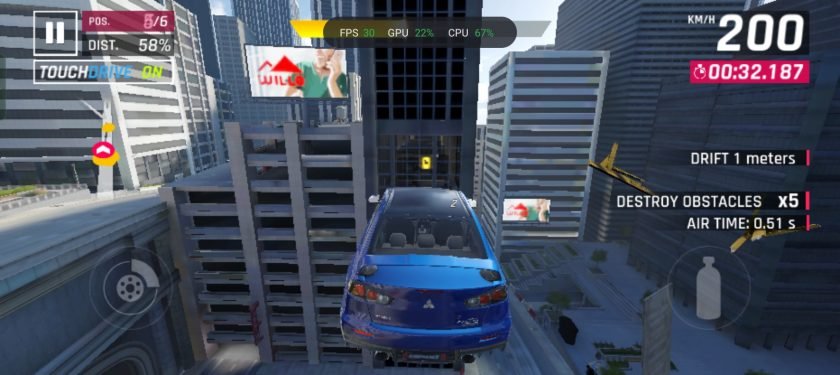 Genshin Impact
Speaking of high-intensive games, of course, I got to try my luck in Genshin Impact and as expected, anything above low graphics and 30 FPS settings will result in stutters and frame drops.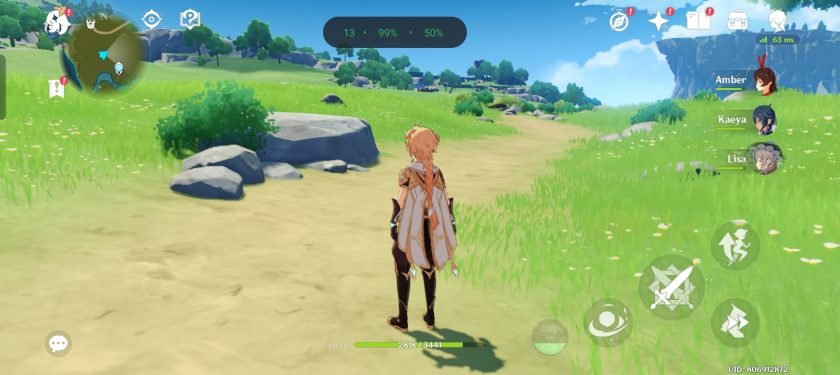 But with low graphics settings and 30 FPS, for the most part, I was able to get 30 FPS with playable image quality, albeit with a noticeably high load on both GPU and CPU.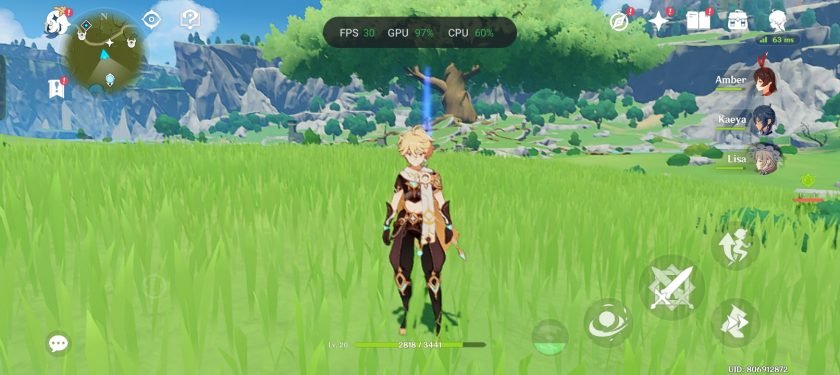 Of course, other lightweight and casual games like Subway Surfer and Zombie Tsunami can be played with ease using the OPPO A77s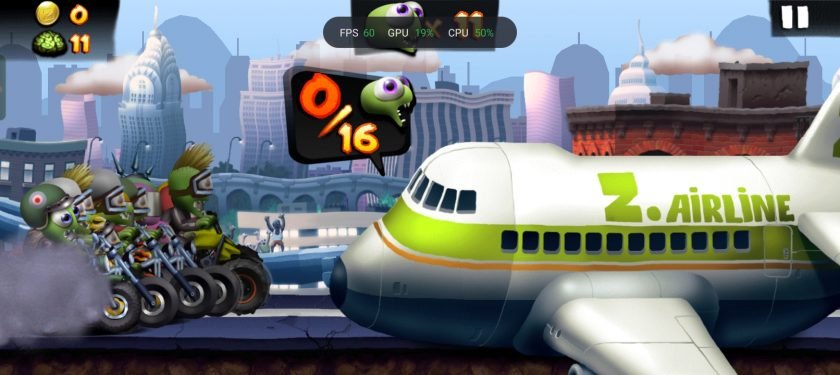 Other Performance Benchmarks
Now, in case you're wondering how the OPPO A77s fairs when it comes to synthetic benchmarks and if you want to have a baseline to compare the OPPO A77s with your current smartphone, here are some of my results.
Antutu Benchmark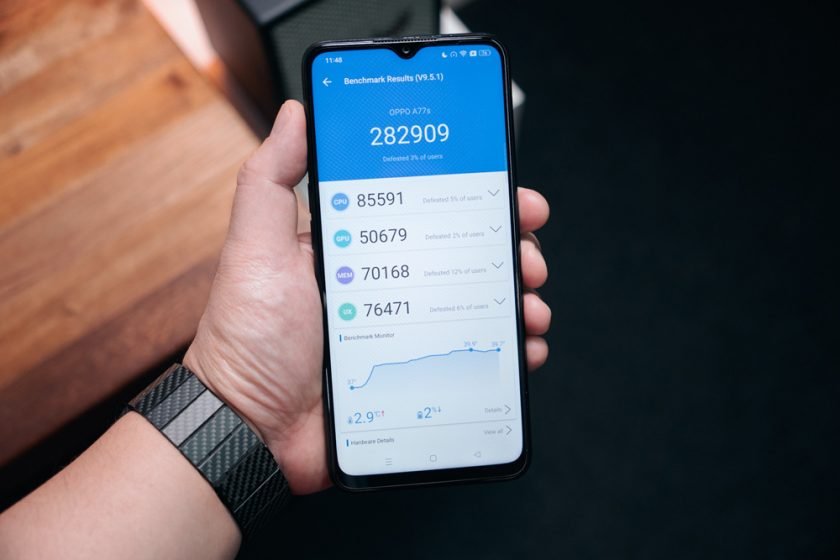 3DMark Benchmarks
PCMark Benchmarks
GeekBench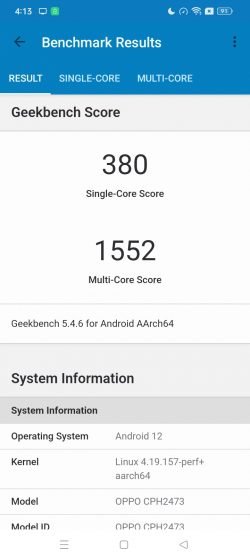 A1 SD Benchmark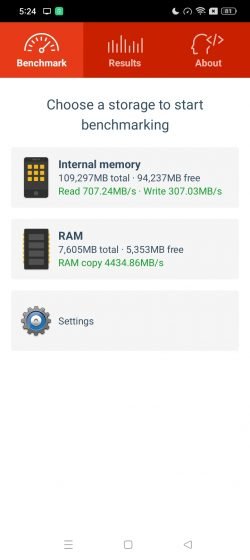 Camera Quality
And last but not least, every smartphone of choice should have a pretty decent camera. the OPPO A77s actually puts out decent quality images, albeit with some challenges given the quite limited focal length of a single camera setup.
Like with the gaming aspect of the OPPO A77s, the camera quality is also one of its aspects that I set lower expectations again given the limited set of options here. However, I was surprised by the image quality of the photos I've taken especially on a bright sunny day. Here let me show you some of those.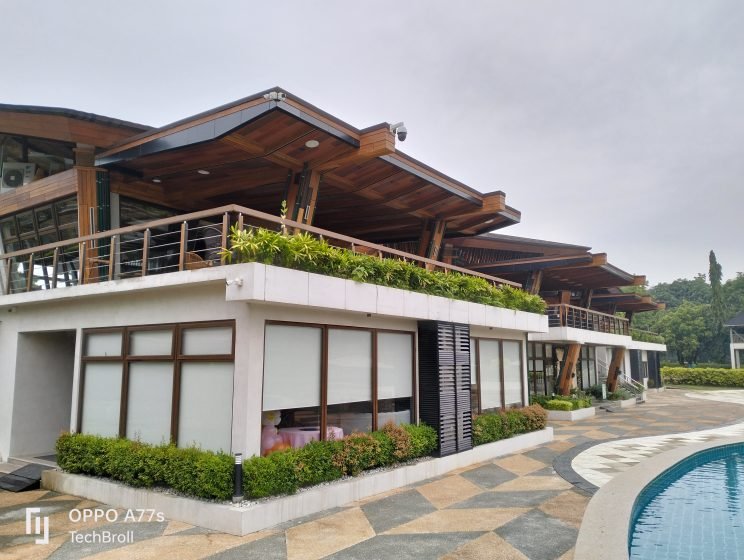 I'm impressed by how the OPPO A77s processes the images with a balanced high dynamic range effect. The screen preview while composing your shots doesn't even give justice to it but after the image is processed I'm pretty sure you'll be satisfied with the result. As you can see in these sample photos, there are no blown highlights or crushed shadows, everything is well-exposed and balanced. Granted, it may not look as natural as anyone would hope for, but if you prefer great images out of the camera without the need for further post-processing, then you will be delighted with this. 
Selfies are also fairly decent, especially in good lighting conditions with noticeably flattering images. We also have a bunch of in-camera app face modifications and filters should you choose to go that route.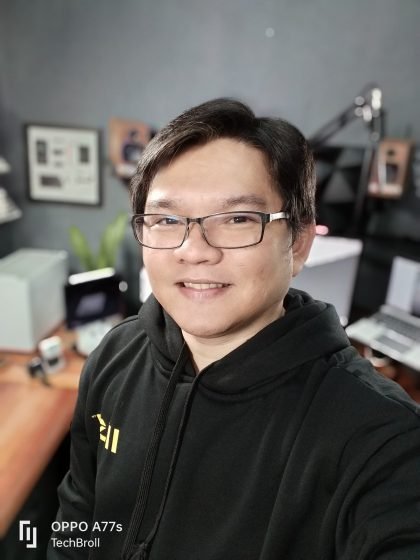 And there you have it guys, hopefully, this quick feature article provided you with a good set of reasons to finally grab the OPPOA77s this coming holiday. The OPPOA77s is now available at OPPO's Official Brand stores, partner dealers, and e-commerce platforms such as Shopee and Lazada stores for just around Php 13,999.
SHARE THIS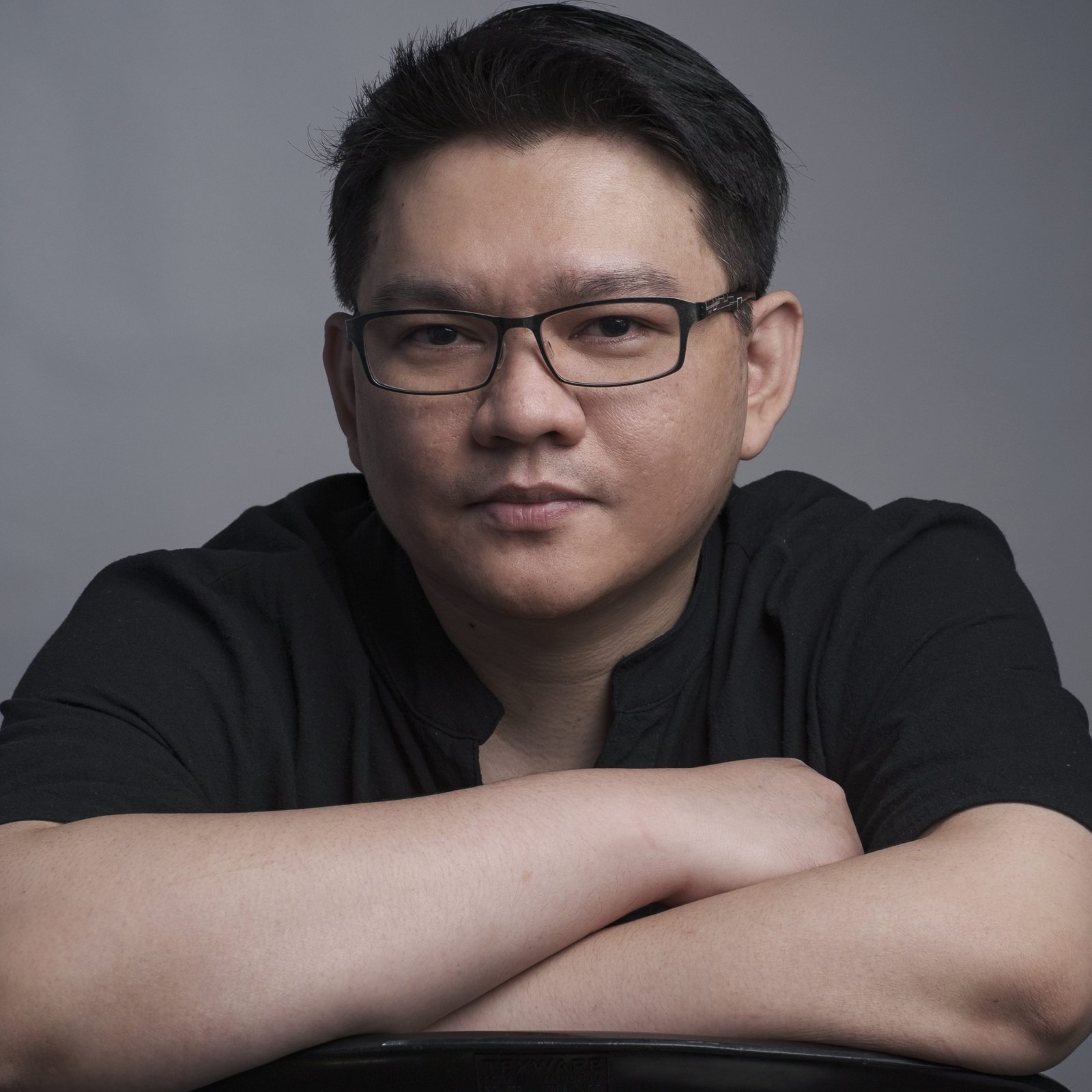 The Broll who always got your back online!