If you're looking for a nice and trendy white-themed NVIDIA GeForce RTX 4070Ti, the Colorful iGame RTX 4070Ti is probably one of the best-looking ones out on the market. Featuring a holographic colorway with a trendy pop art design and RGB lighting, it's definitely geared toward the younger generation. It also features a simple yet stunning almost perfect rectangular form factor with massive heatsinks and substantial heat pipes to not only look good but also perform well as it should. 
In this article, I'll share with you the unboxing experience, features overview, and some performance benchmarks.
SPECIFICATIONS
WHAT'S IN THE PACKAGE
In front of the box, we have an image preview of the graphics card that gives us an idea that it features a sort of gradient-like colorful design. The box actually perfectly represents that.
Around the box, we just have some miscellaneous branding, and at the back of the box, we have its key features which I'll discuss one by one later after we unbox this graphics card.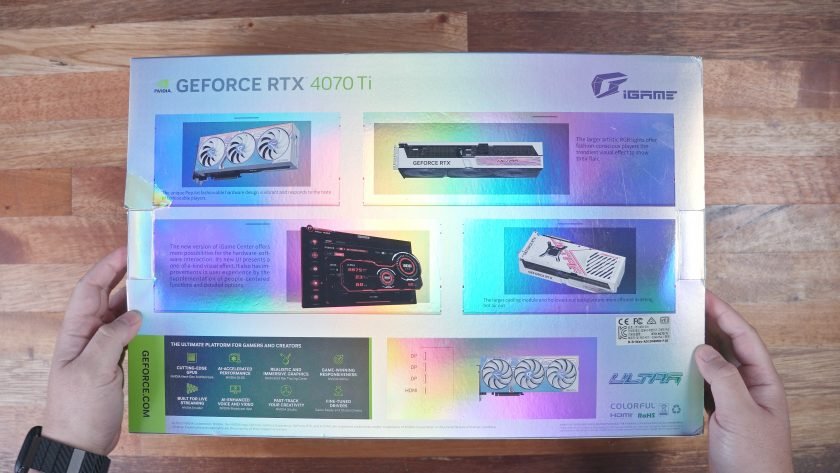 Inside the box, the first thing that will greet you is a small accessory box that houses a pair of gloves and a quick start guide.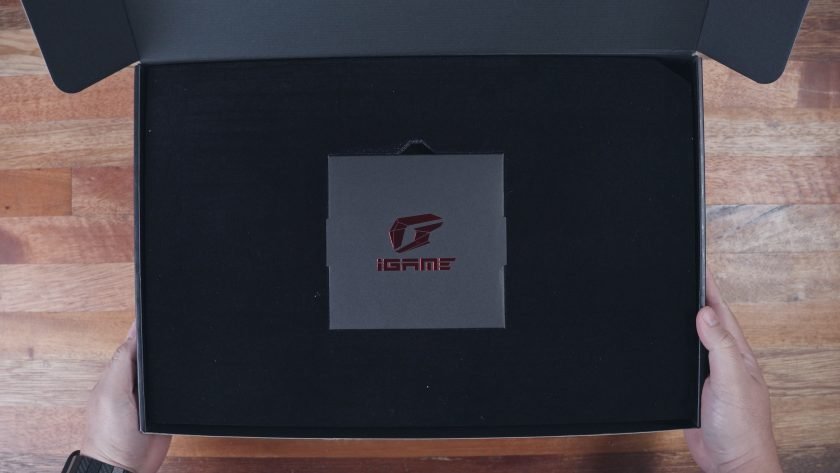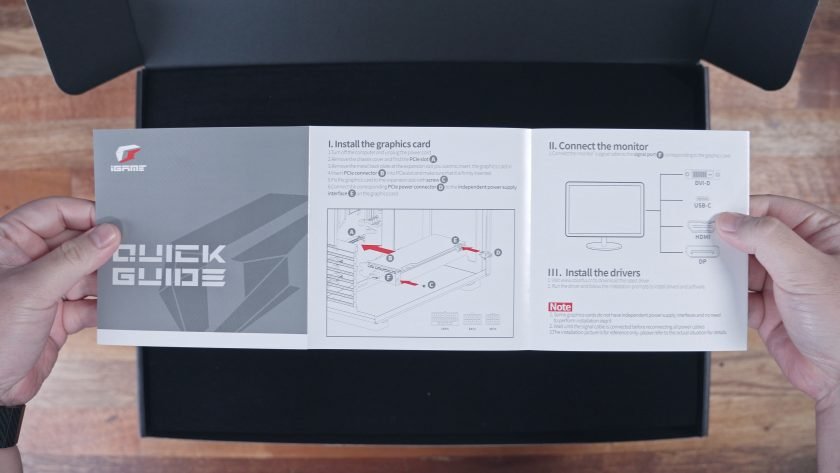 Inside the box, we also have the cable adapter for compatibility with the new power design of these latest 4000 series cards.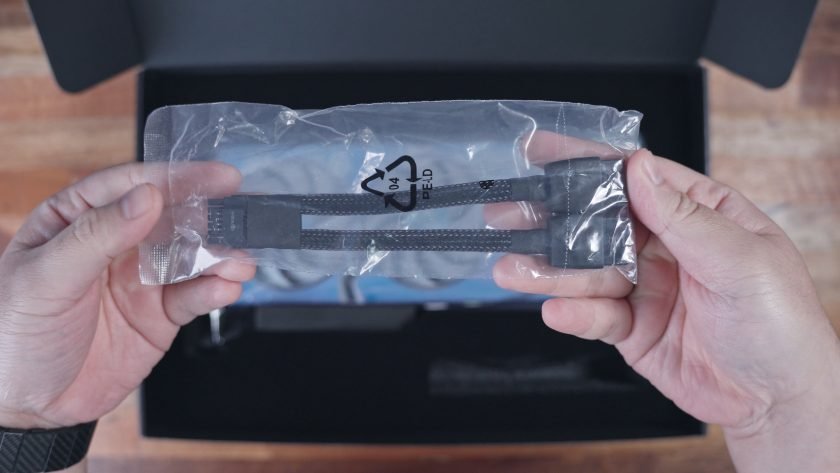 And of course, we have the Colorful iGame RTX 4070Ti graphics card itself.
Design, Construction, and Parts Overview
Now, at first look and touch, the first thing that strikes me the most is its quite hefty and blocky form factor featuring an almost perfect rectangle shape. 
The build quality feels pretty good with a robust structure overall and the design, as simple as it looks, is absolutely stunning. Just look at this sort of holographic colorway that dynamically changes depending on the angle and lighting. Alongside the decals and other design languages, colorful actually calls this the pop shockwave. 
Honestly, this is perfect for a white-themed build or for those who are looking to build a trendy and flashy PC.
Now, in terms of its features, as we go around this graphics card, here in front, we have three 100mm fans with a ring-shaped design for better airflow efficiency partnered with dual ball bearing for a longer lifespan.
Flipping it on this side, we have the so-called Pop retro RGB that looks like something you'll find in an anime or manga with customizable RGB lighting to go along with it.
This design actually goes all the way to the back panel emphasizing that pink ultra branding it has going that seems to target the younger generation.
Here at the back, we also have an exposed back panel for the graphics chip and substantial ventilation at its rear end.
Looking at this side, we can see the 2 quite massive heatsink that is connected together with the 6x6mm heat pipes.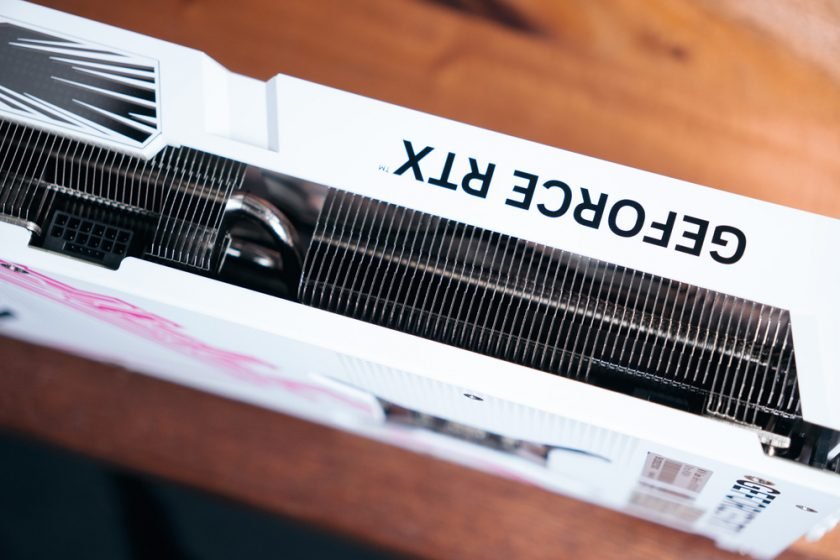 We also have here the new generation 12-pin power port.
On the other side, pretty much the same massive dual heatsink.
We don't have any fancy RGB header on this graphics card but we do have a one-click auto overclocking button here at the back side allowing the graphics card to boost its clock from 2610mhz to 2745mhz without tinkering with the Bios or software for those who are unfamiliar. It's not groundbreaking but it's quite nifty to have.
Also, here at the back side, we have 3 Display Ports 1.4a, 1 HDMI 2.1 port, and some exhaust ventilation.
On the other side, we just have an embossed slogan for this card and you can also have a better understanding of its almost perfect rectangular blocky form factor.
On the specifications side of things, It has 7680 Cuda cores, a base clock of 2310 to 2610 MHz with an auto overclock feature up to 2745mhz. It has 12GB of GDDR6X memory with a 504Gb/s bandwidth. 
And as a 4000 series graphics card, of course, it also takes advantage of the latest technologies such as the fourth-gen tensor cores with up to 4x performance and of course, DLSS 3 and Third Gen RT Cores for up to 2x ray tracing performance.
Now, before I share with you some gaming benchmarks and performance, let's take a quick look at the iGame software.
iGame Software
Inside the software, under my device, we have our system specifications which is also a good opportunity to show you what we're using for our benchmarks later.
We also have here the quick system monitoring for temperature and fan speed. If you want, you can also directly set your system fan curves here instead of from Bios or from the motherboard's software. It's totally up to you.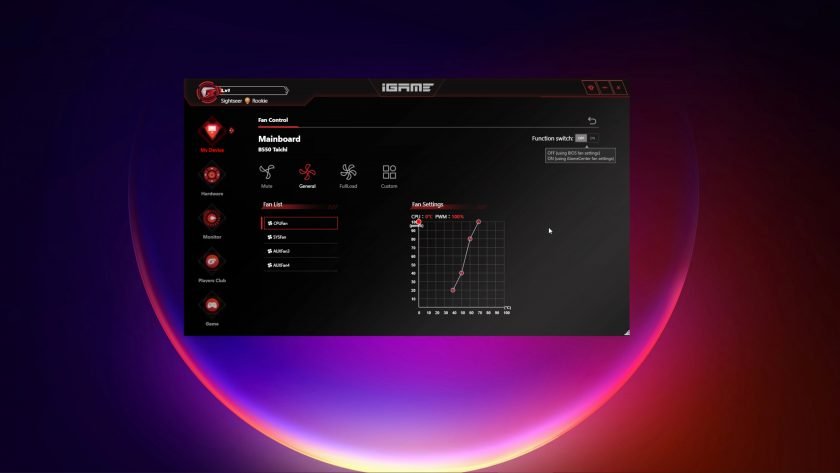 Under the hardware page, we can customize the lighting effects globally throughout different components or set it up separately.
Under the graphics card settings, this is where we can toggle different overclocking options if you know what you're doing. If not, I suggest just using the automatic overclocking button at the back of the graphics card, or simply setting the clock speed to 2745mhz, it's basically the same thing.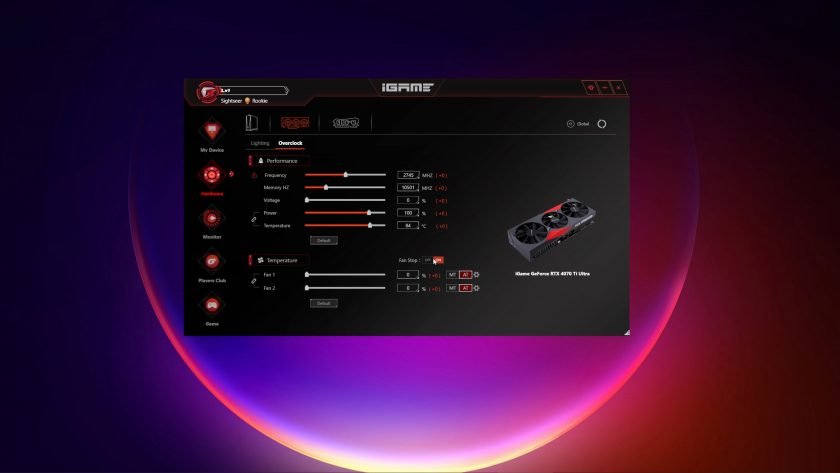 Now, what I find really useful here, is the onscreen monitoring feature wherein you can enable an overlay for monitoring statistics like framerates, thermals, and system load.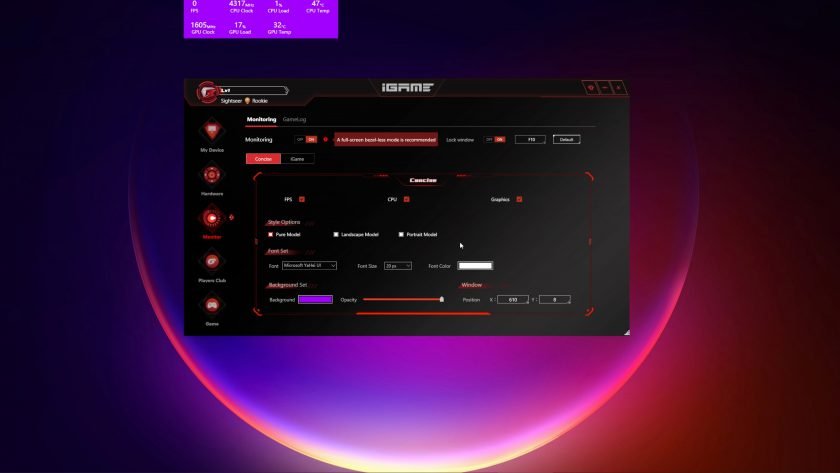 It is highly customizable and we also have a bunch of presets here.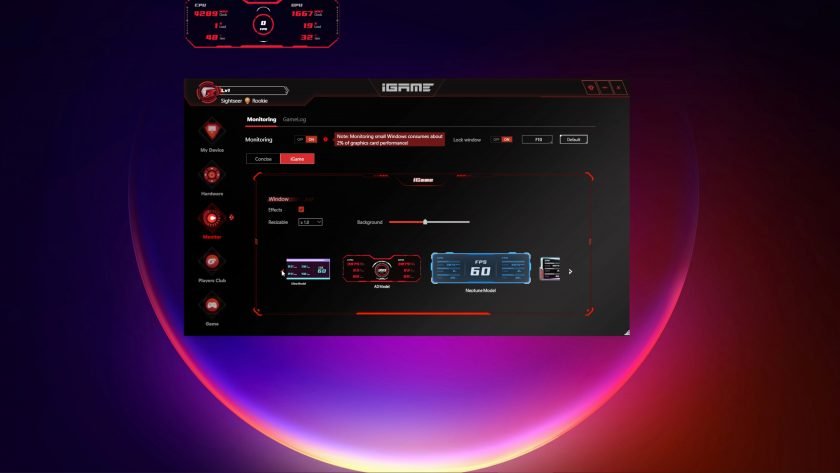 And lastly, we also have the players club and Game database, which to be honest, I didn't bother tinkering with.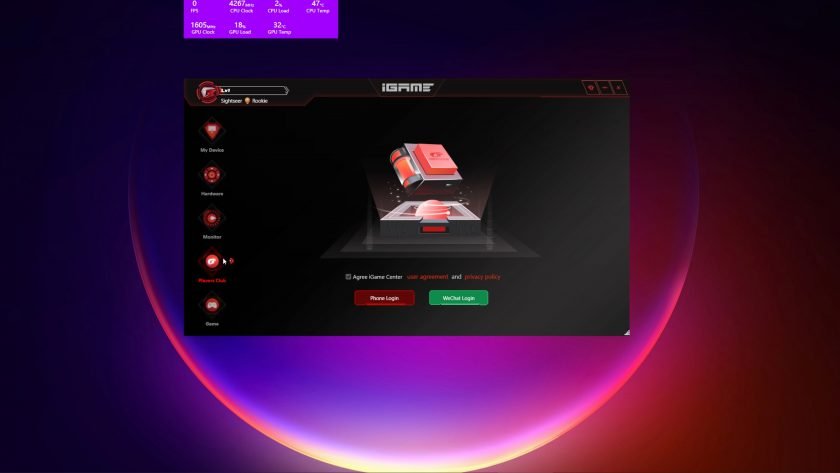 Alright, so before we finish this feature article, let me share with you some gaming benchmarks all in 1440p resolution.
CyberPunk 2077
First, in Cyberpunk 2077 with Ray Tracing set to Ultra but with DLSS off, we're getting around 64.73 FPS which, to be honest, is pretty decent considering we're running at its native resolution.
Now, with the help of DLSS in balanced mode, still with Ray Tracing set to Ultra, we're getting around 65.04 which is just a slight bump from the native resolution.
I also understand that not all of us fancy ray tracing so with Ray Tracing and DLSS turned off at ultra settings, we're getting around 96.91 FPS which is pretty good if you don't want to take advantage of RTX.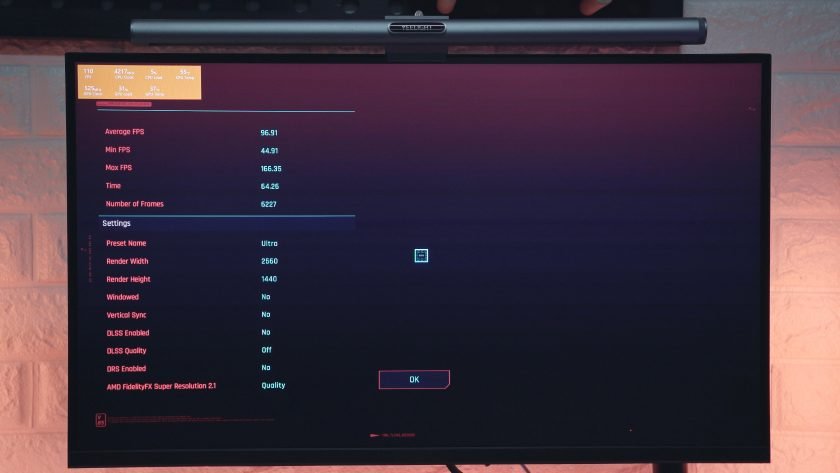 Hitman 3
Now, in Hitman 3, in Ultra Settings with Ray Tracing and DLSS Off, we're getting a respectable 85.87 FPS.
And in Ultra settings with Ray Tracing turned on but still with DLSS Off, we're getting around 52.12 FPS.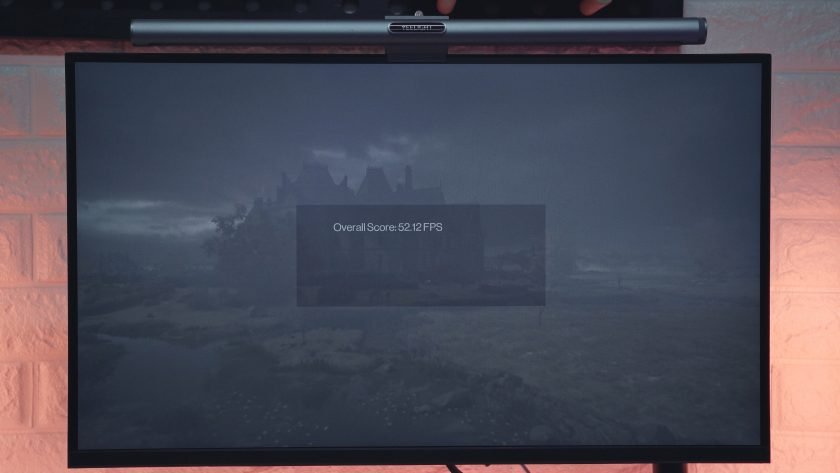 And lastly, for hitman 3, with Ray Tracing turned on but with a little bit of help from DLSS in balanced mode, we're getting around 57.59 FPS.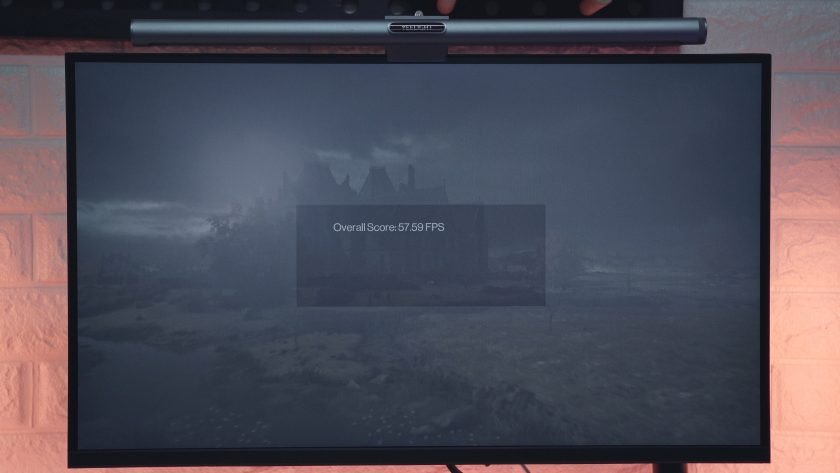 God of War
In god of war, with Ultra settings and in native resolution, meaning DLSS turned off, we're getting around 97 to 100+ FPS which is pretty decent in my opinion.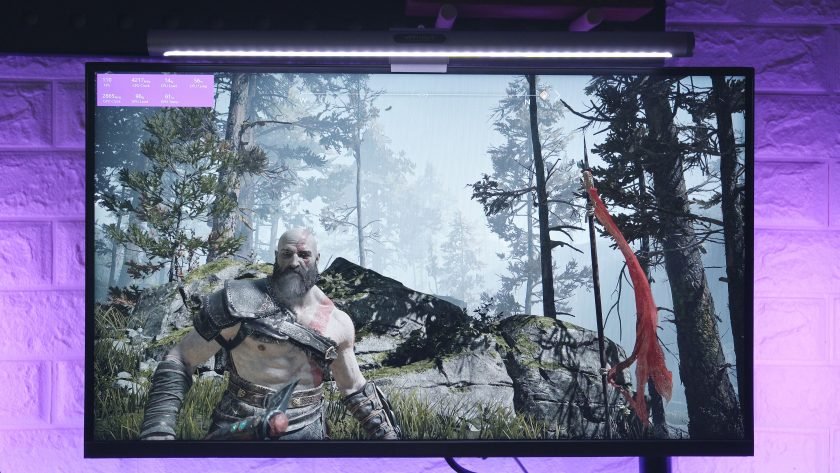 GTA V
And in GTA V with max settings, we're getting around 80-100FPS.
Valorant
And lastly, in valorant, with max settings, we're getting around 200+ FPS.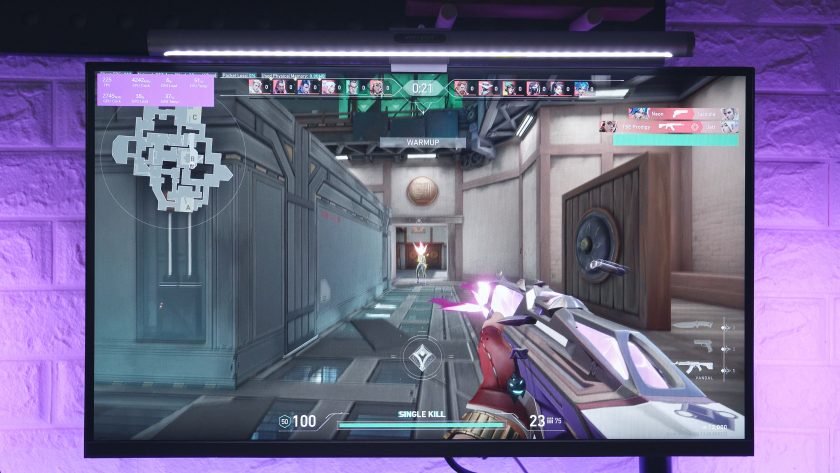 So as you can tell, from easy-to-drive games like valorant up to graphic-intensive games, the Colorful iGame RTX 4070ti was able to deliver.
3DMark Benchmarks
Now, here are some 3DMark Benchmarks in case you're curious so that you can have a simple replicable set of benchmarks to compare your system with.
Final Thoughts
If you're looking for a graphics card that should fit on your upcoming white and colorful PC build, this is one of the best-looking white-themed graphics cards out in the market.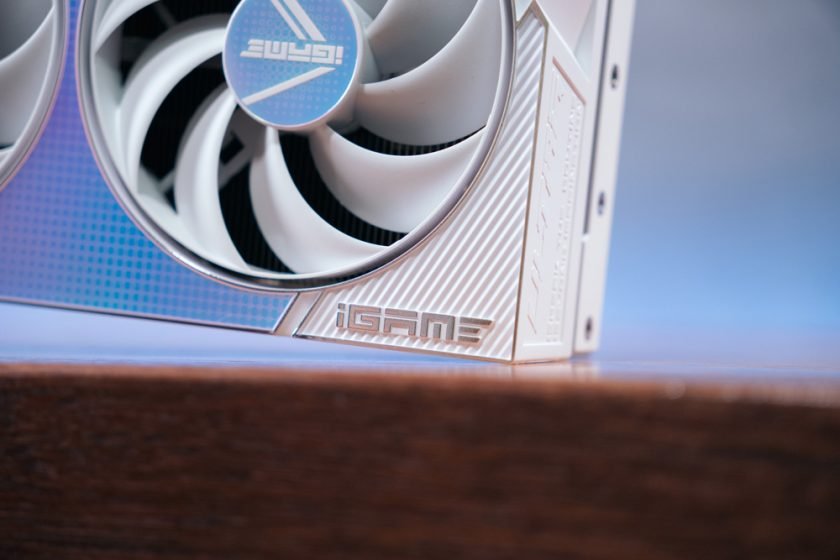 And if this white and flashy colorway isn't to your taste, you can also check out other iGame variants like the more traditional Vulcan and Kudan, the water-cooled Neptune, and other variants.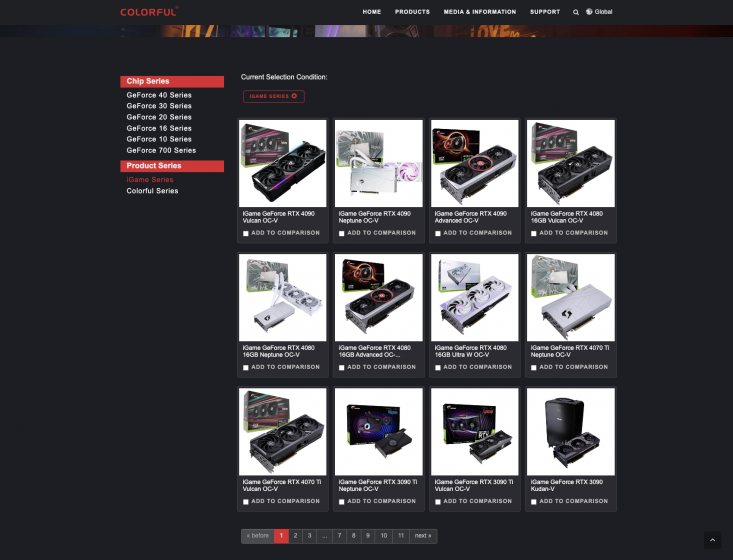 And if you just need the bare essentials to save some money, you can also consider the NB series.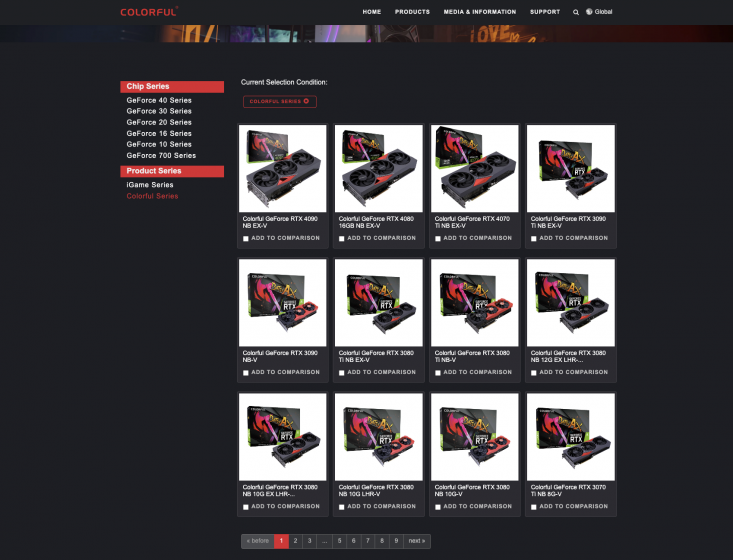 SHARE THIS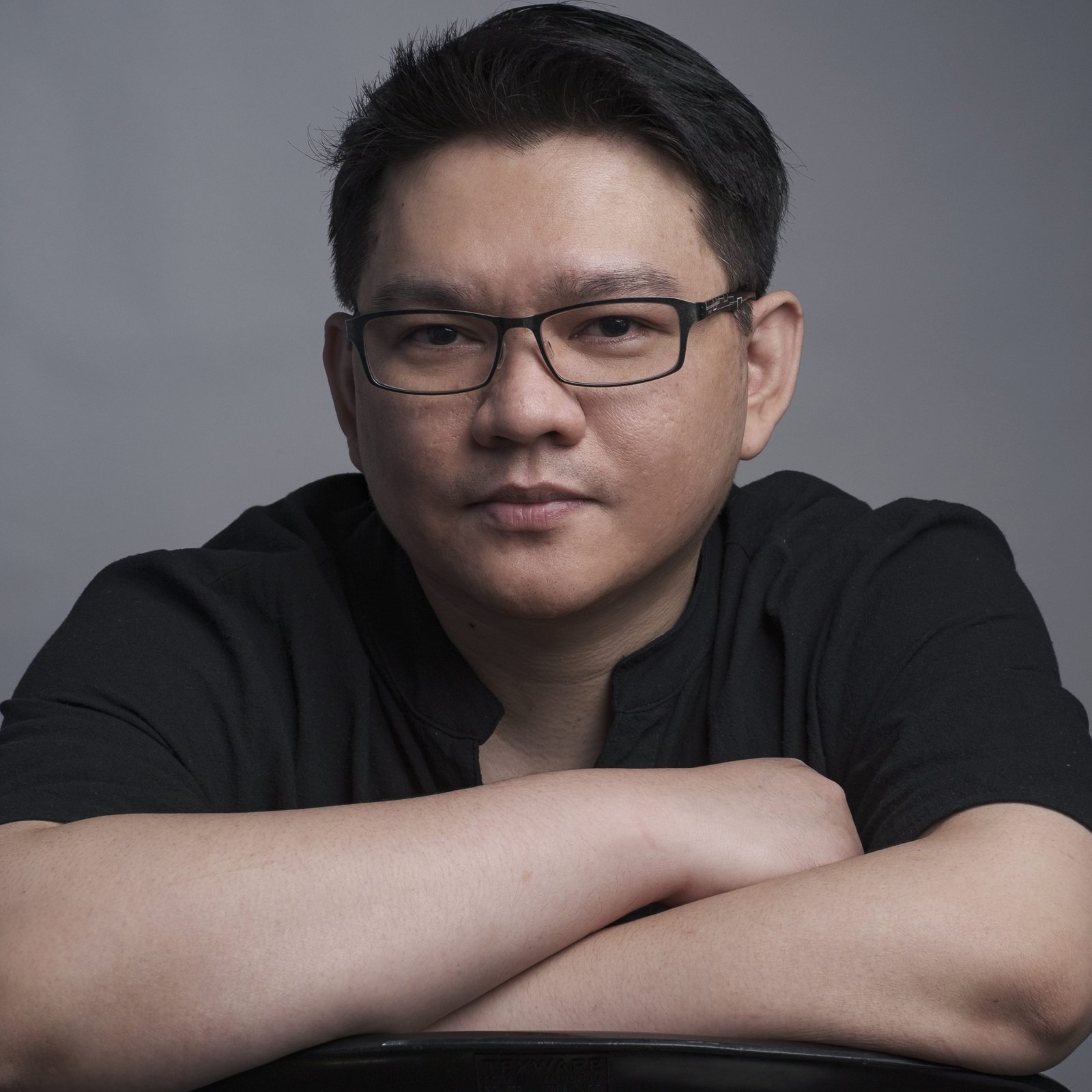 The Broll who always got your back online!