Since I was a kid we've been a loyal subscriber of Globe Telecom from just having a landline phone up until we have a broadband internet. We've since upgraded our plan several times up to the plan 1599 bundle with 10Mbps download and 1Mpbs upload speed. This speed was fine for us for several years browsing the internet, streaming videos and whatnot. But since I started my YouTube channel, It became evidently slow causing a bottleneck when it comes to my overall content creation workflow. Uploading a mere 1-2GB video file on Facebook or YouTube takes me several hours to finish and it's just a pain in the butt, to be honest. And then finally, when I tried to do a live stream video and the delay was almost more than 15 minutes even on the lowest quality, that's when I thought it was finally time to move on.
We've reached out to Globe if they can upgrade our connection to fiber but unfortunately, or maybe even fortunately, all ports in our area is already full. Also, thinking about it, even if we upgrade to Globe fiber, the upload speed will still be hovering around 8-9Mbps and I figured, that would still not be enough.
That's when Converge FiberX came into the picture and the overall experience is very smooth at least for my own personal experience.
My Converge FiberX Timeline


Dec 8, 2018 – Saturday

– I called their hotline and inquire for their FiberX plan, I spoke with Elson James Santos.
– After the call, Elson sent me an email with all the details needed for me to proceed with my application.
– I sent all the requirements needed.
– Elson advised me that the status of my application is now "For port reservation".
– I replied back and ask what does this mean since I needed to verify this to make sure the ports in our area are not full already like with Globe.
– He replied back that it's for the reservation of slot and there is a few available.
Dec 10, 2018 – Monday


– Application status changed to "Application for Validation"
Dec 11, 2018 – Tuesday

– I received an email from both Converge official email and Elson that my documents were validated and I can now proceed with the Initial Payment
– I paid Php 4000 through BDO for the Php 2500 installation fee and Php 1500 1 month deposit.
– I tried uploading the payment slip on their website but it was down at the moment so I asked Elson what to do, he advised me to send him the screenshot of the payment slip which I did.
– He then replied with an application status change to "Application for job order creation"
Dec 12, 2018 – Wednesday

– Application status changed to "Scheduled for Installation"
– In the afternoon, two onsite technicians installed our Converge FiberX Internet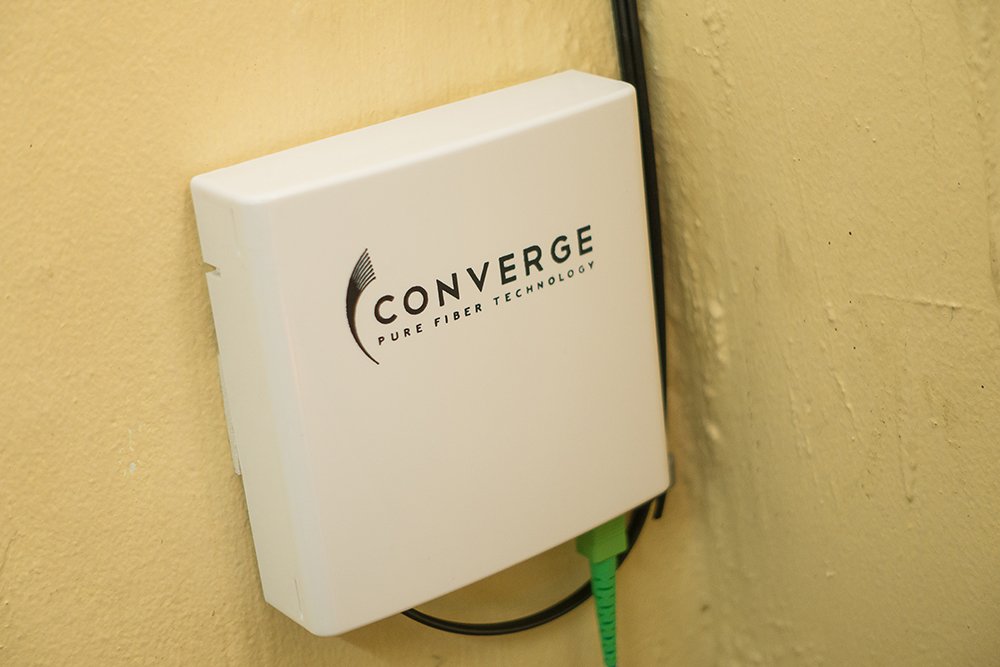 The overall process took only 4 days which is very impressive and I really commend Elson for all his prompt response to my queries. Some of his replies were just one-liner stating the status update but I still appreciate it because of how fast the replies were. Now your mileage may vary of course depending on your experience, the person you'll talk to and other circumstances surrounding your application but for me, it was a seamless experience. My advice to you guys is to always be polite and understandable towards your agents so that they will be more enthusiastic to help you with your application.
Now, when it comes to the installation part, It was also quite good. "Kuya" Erwin Tallada installed the line and the modem very efficiently and even made some adjustments on our door to properly accommodate the wiring. Unfortunately, after they left, I noticed that some part of the wiring that touches our door when it's closed was still damaged. It's not a big deal, we just had to cut more parts of the corner of the door, sealed the damaged wire with electrical tape and it was all good. No issue with our internet connection so far. "Kuya" Erwin left his phone number in case of issues so I texted him about this and he immediately replied and even sent me a private message on Facebook to assist. All in all, I feel relaxed knowing that I can easily contact him for future problems with our connection.



Converge FiberX Internet Speed


Since I am on a tight budget, I went for the cheapest plan which is the FiberX 1500 with speeds up to 25Mbps.
Both the download and upload speed is really life-changing for me. Yeah, that might sound too much but it has really been great for me so far. Imagine, I was uploading 1-2GB video file before on my Facebook page and it was taking around 4-6 hours to finish, and sometimes it even crashes so I have to start all over again, that's super frustrating! But now, when I upload videos, it just takes about a few minutes to finish thanks to the 23-25Mbps upload speed. Streaming videos in Full HD 1080p is a piece of cake and you can even download files while you're at it.
VERDICT

So to conclude, my overall experience with Converge FiberX so far is pretty decent. It's just a bummer that we weren't able to take advantage of their promo to get additional 10Mbps speed. I hope we can have that soon as well! I can now stream contents properly and upload my videos to Facebook and YouTube in just a few minutes so for me, the decision to go with Converge is totally worth it!
If you're still undecided if you're going to subscribe to Converge, don't worry, as I will make a follow-up article in the future if I experience anything that's worth sharing with you guys, so make sure to
subscribe
!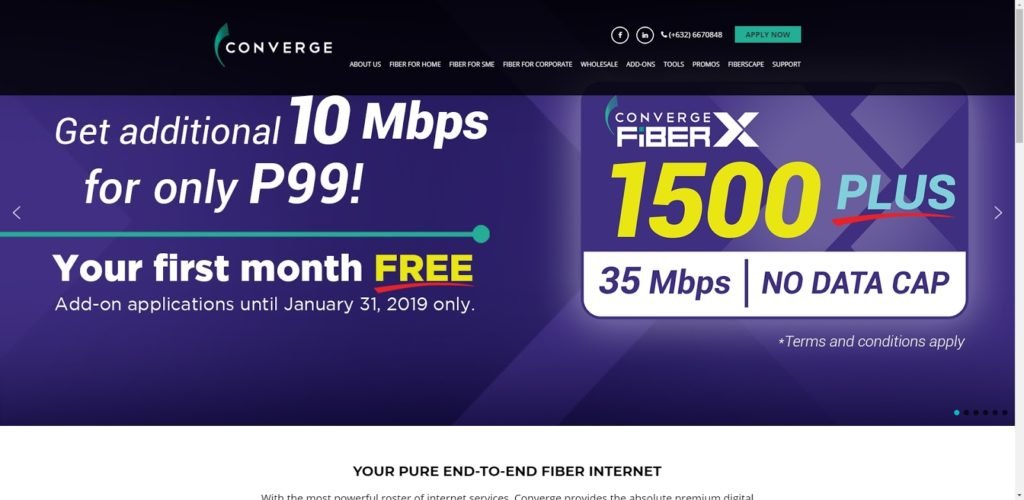 SHARE THIS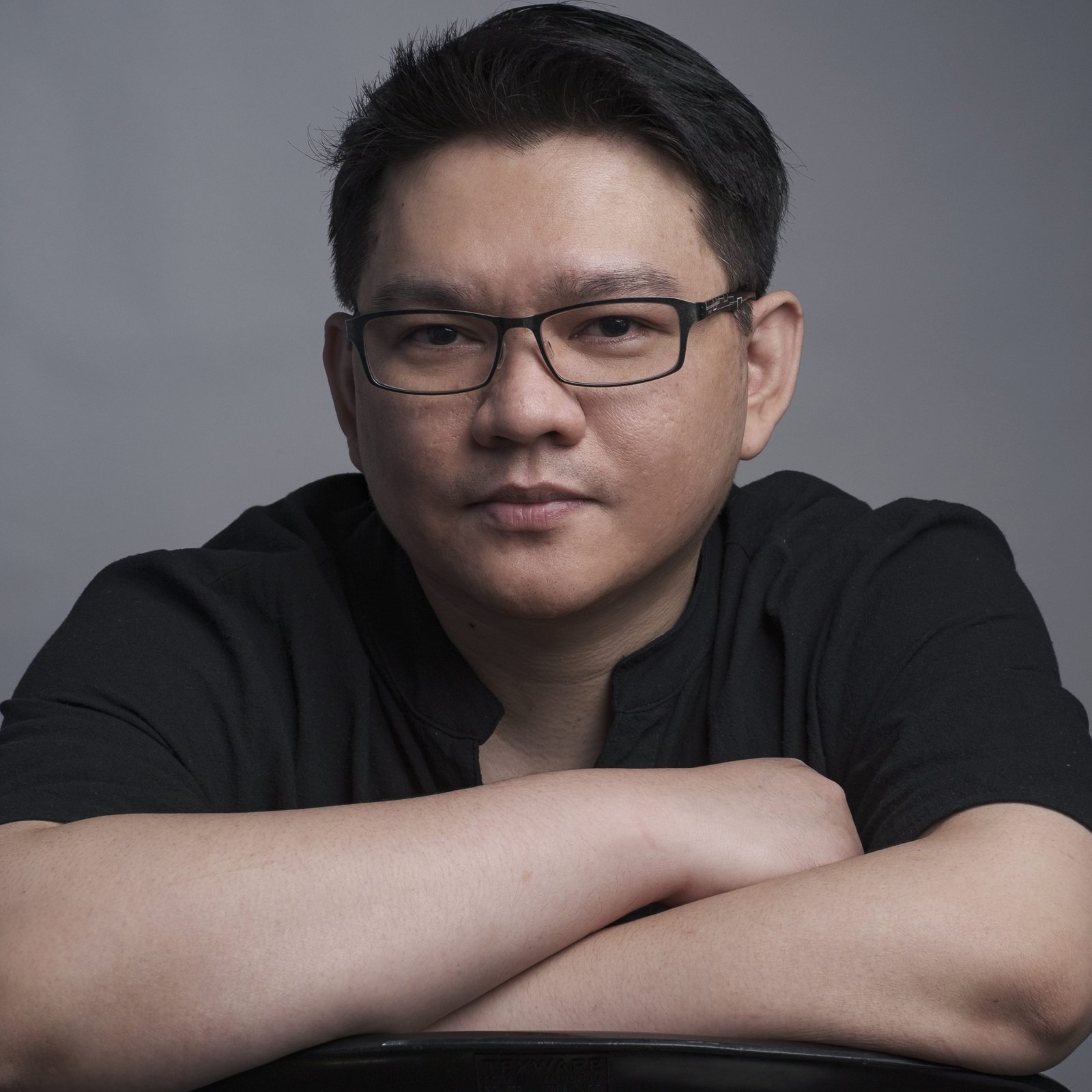 The Broll who always got your back online!