Choosing the right smartphone on a budget often gets challenging, especially with the vast number of available options in this category, but that doesn't mean we always have to compromise performance over aesthetics, right? That's where the OPPO A77s comes in with a good balance between capable hardware specifications and a minimal but stylish design. 
Let me give you six reasons to get the OPPO A77s
1. Ultra Slim Retro Design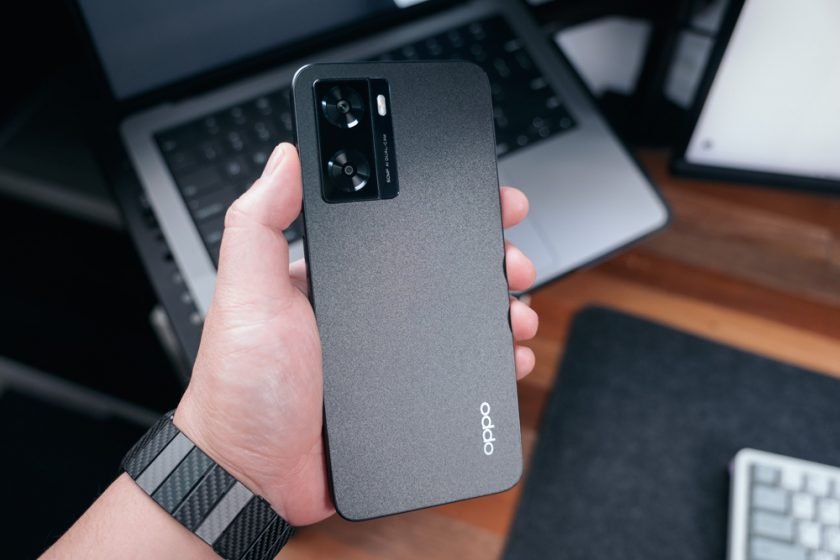 With an Ultra-Slim 7.99mm form factor, one of the thinnest in its class, partnered with right-angled edges all around the front and back, the OPPO A77s is undoubtedly a minimalist smartphone that prioritizes comfort. And with the fiberglass-leather design at the back (sunset orange variant), it's stylish enough without having to stand out too much from the sea of smartphones with glossy fingerprint magnet designs. This particular Starry Black variant also features an OPPO glow design that hits differently compared to other flashy and shiny designs.
2. Highly Capable Hardware Inside Featuring a Qualcomm Snapdragon 680 SOC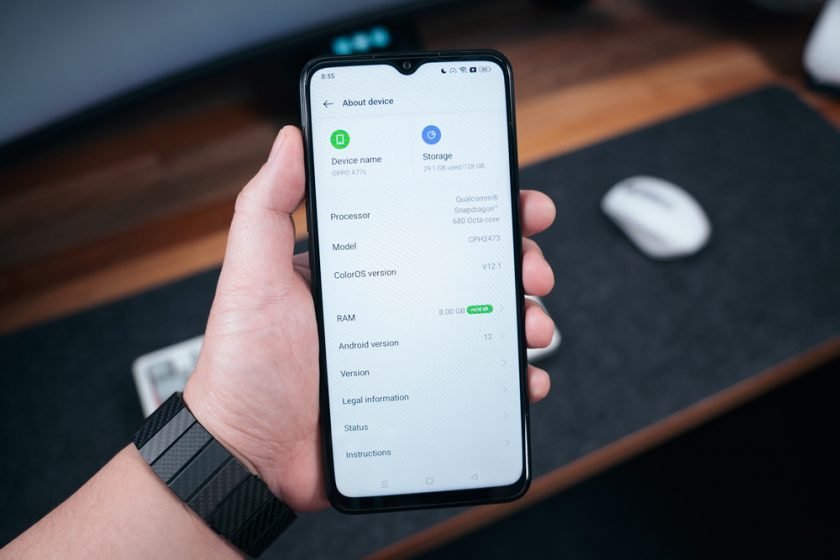 Being stylish doesn't necessarily mean you have to compromise performance, you can enjoy the best of both worlds with the OPPO A77s featuring a highly capable and efficient Qualcomm Snapdragon 680 SOC. This is one of the better options, especially at this budget price range, and comparing the performance of the OPPO A77s to its predecessor, the score is more than doubled. Rest assured that it will be capable enough for most day-to-day tasks, productivity, light gaming, and media consumption.
3. Switch Apps Fast by taking advantage of the expandable RAM

Speaking of day-to-day tasks, reliability and ease of use should be the utmost priority when it comes to choosing the right smartphone, and with an expandable RAM feature taking advantage of the available internal storage, the OPPO A77s offers the confidence that you'll have the necessary memory you need for opening multiple apps at the same time. Out of the box, the OPPO A77s guarantees up to eight extra apps to run at the same time, and with the help of the RAM expansion feature, it can ideally extend it to an additional eight apps for a total of 32. 
As for the internal storage, you'll have at least 128GB expandable to 1TB, which should be substantial enough for most users.
4. Dual Stereo Speakers with Loud and Clear Volume Levels

Most smartphones in this price range still feature a lowly single downward-firing speaker which is decent enough for casual media consumption. However, it still lacks that extra punch of a dual stereo speaker configuration. Luckily, the OPPO A77s isn't one of those. It features a dual stereo speaker system that takes advantage of the earpiece and boasts a higher-than-usual volume. This makes media consumption and gaming more immersive than usual.
5. 33W SUPERVOOC Fast Charge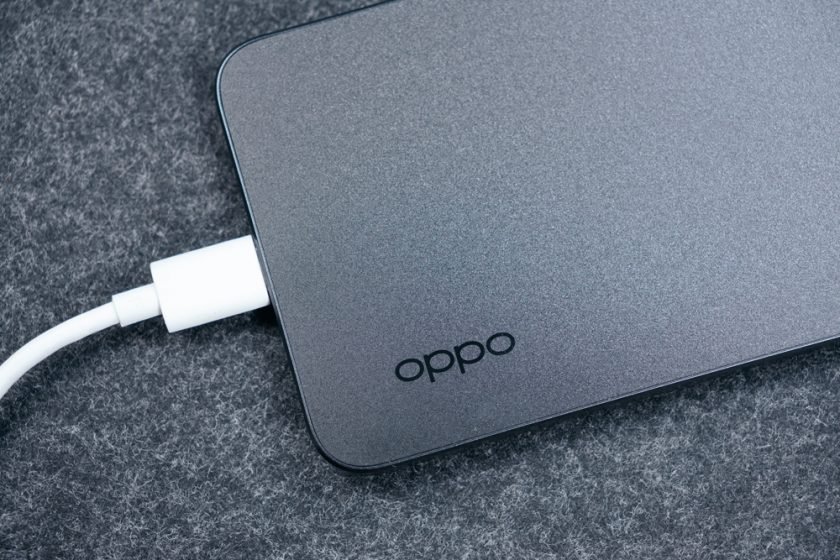 A powerful and stylish smartphone with a low battery is useless. A substantial battery capacity and fast charging capability are a must, especially in our packed and busy schedules. Pretty much everything we do daily involves the use of a smartphone. Luckily, the OPPO A77s has a substantially big 5000mAh battery and a decent 33W SUPERVOOC Fast Charging capability that allows users to charge up to 50% in just less than half an hour, aside from the regular full-day battery life.
6. Extra HD Camera

While the OPPO A77s only features two camera modules, one of which is just a 2MP Depth Camera, the 50MP Main camera is good enough for most cases with a nifty feature up its sleeve. It can shoot up to 108MP in Extra HD mode giving images a lot of detail and clarity.
The portrait mode also offers a natural, bright, transparent, and layered effect that is pleasing to the eye. Photo face HDR + Background bokeh is also turned on by default in selfie portrait mode making everything more seamless and straightforward.
To know more about the OPPO A77s, visit OPPO Philippines' official website at https://www.oppo.com/ph/. You can also check OPPO Philippines' official social media pages on Facebook, YouTube, and TikTok. To get the best care for your OPPO devices, visit your nearest OPPO Care Center or contact their website, via Facebook.
SHARE THIS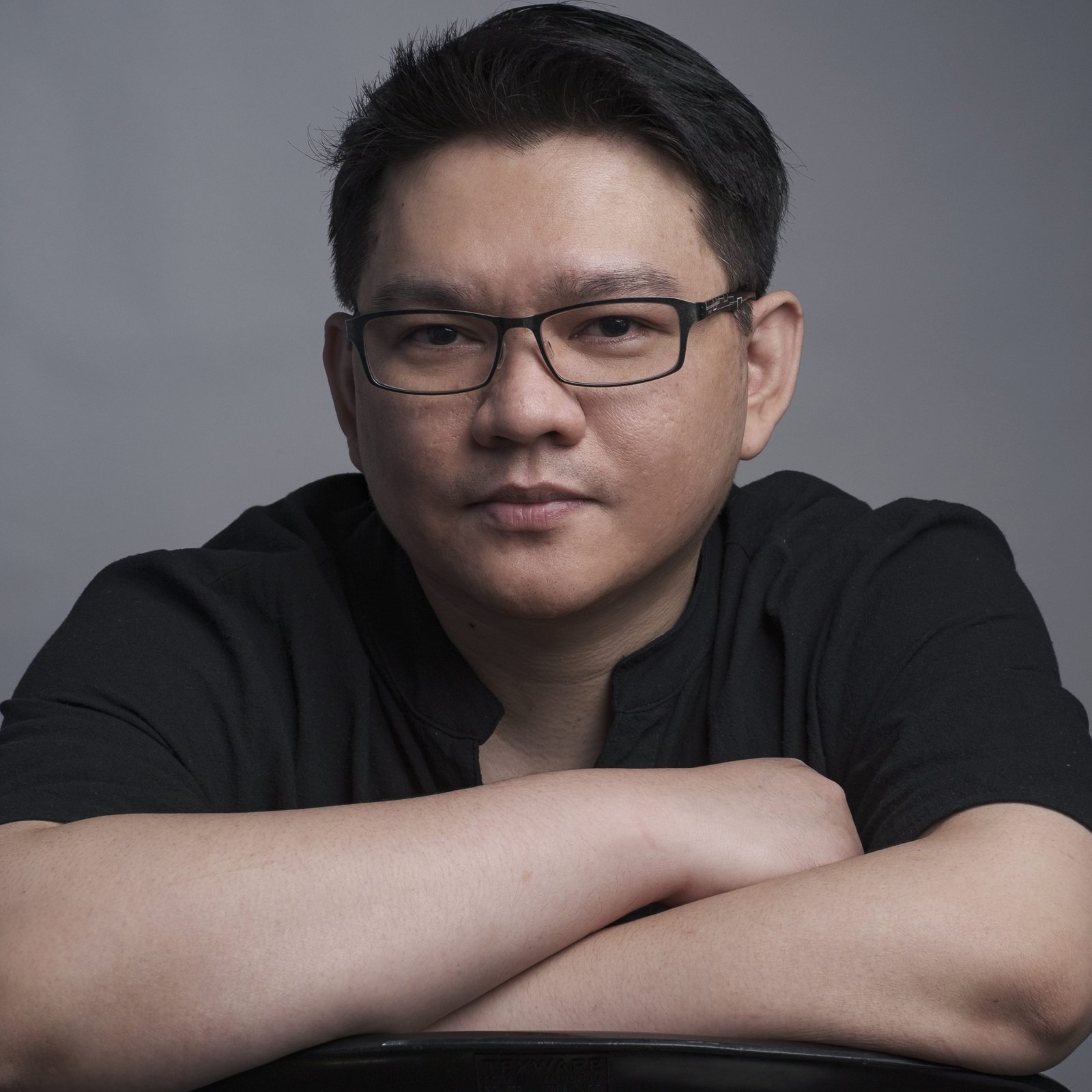 The Broll who always got your back online!