OPPO finally launched its latest smartphones with the OPPO Reno10 Series 5G targeting the mobile photography market space, specifically the Portrait Experts. And with that, we got the opportunity to try the flagship-level OPPO Reno10 Pro+ 5G.
In this article, I'll share with you why I think this is one of the better options if you're looking for a flagship-level smartphone that can take amazing portraits and zoomed-in shots.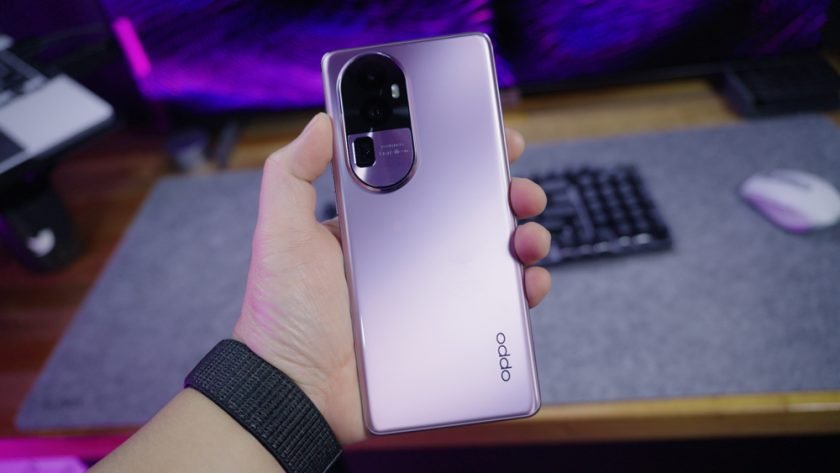 What we have here is the flagship-level variant OPPO Reno10 Pro+ 5G offering a premium set of cameras including a powerful 64MP telephoto lens with up to 3X optical zoom and can maintain good image quality even at 6x in-sensor zoom, It also has an optical image stabilization. Aside from that, we also have the 50MP Main camera with an IMX890 sensor with optical image stabilization and a wide f1.8 aperture.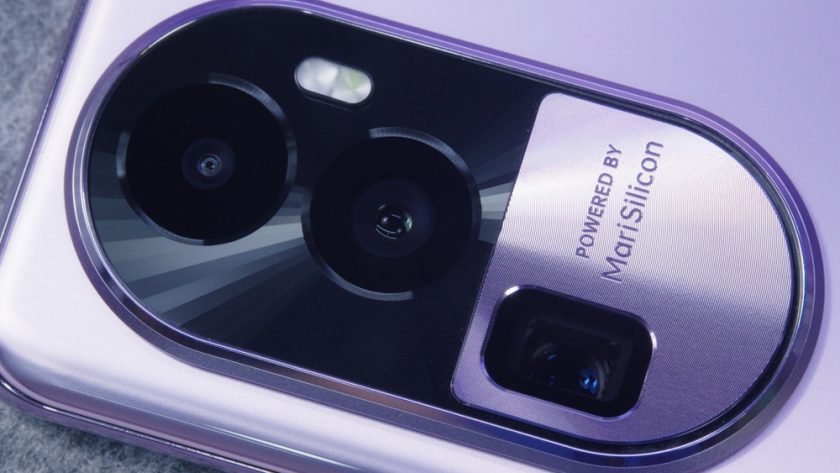 What's even better about this camera system, is that OPPO didn't put aside the ultrawide angle lens as we also have one here with an 8MP ultrawide angle lens offering a 112-degree field of view essentially giving you a familiar 16mm equivalent focal length.
The Front facing camera is not a slouch either featuring a 32MP camera with an IMX709 RGBW sensor. Overall, after quickly playing around with it a few days ago, I'd say the image quality this set of cameras can produce is really good. I'll share some photos with you later.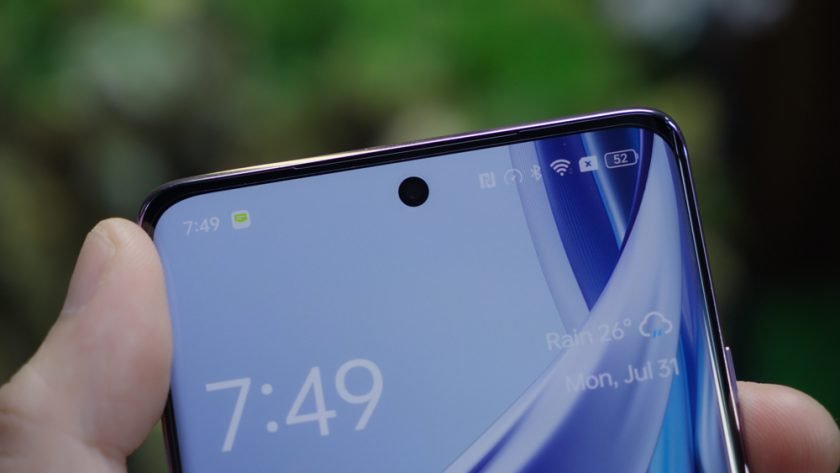 Outside the camera system, the OPPO Reno10 Pro+ 5G also features a nice and sleek curved body, with a 6.74" AMOLED Display and is powered by a highly capable Snapdragon 8+ Gen1 processor with a decent 4700mAh battery and 100W SUPERVOOC charging making up for a pretty decent all around daily driver smartphone. This is actually the fastest on any Reno smartphone ever.
The packaging is a very clean white box with the model name in front. What we have here is the Glossy Purple 12+256GB variant.
Upon opening the box, we have an accessory box that houses the sim ejector pin, a safety guide, and a free two-toned jelly case.
Next, we have the OPPO Reno10 Pro+ 5G itself and underneath it, we have the 100W SUPERVOOC charger and a substantially long charging cable.
At first look and touch, the first thing that strikes me the most is the super sexy form factor featuring a 3D curved design not only on the glass back but also on the front glass partnered with curved corners making up for an aesthetically pleasing look and most importantly, a very comfortable experience.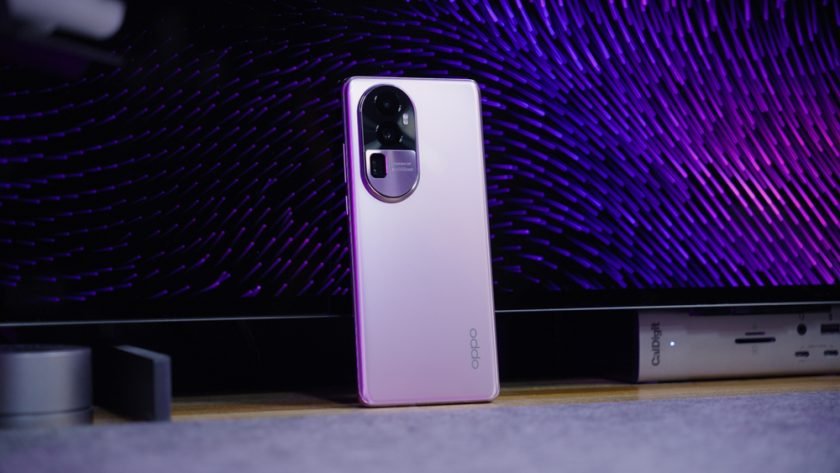 And it's actually the slimmest periscope camera smartphone on the market.
In front, we have a 6.74" AMOLED curved display with up to 120hz refresh rate, 1400nits of brightness, and a pixel density of around 450. It is also 100% DCI-P3 color accurate and supports HDR10+ all in a 93.9% screen-to-body ratio with AGC dragontrail star 2 protection. Reviewing your photos and watching videos on this smartphone is definitely a nice experience.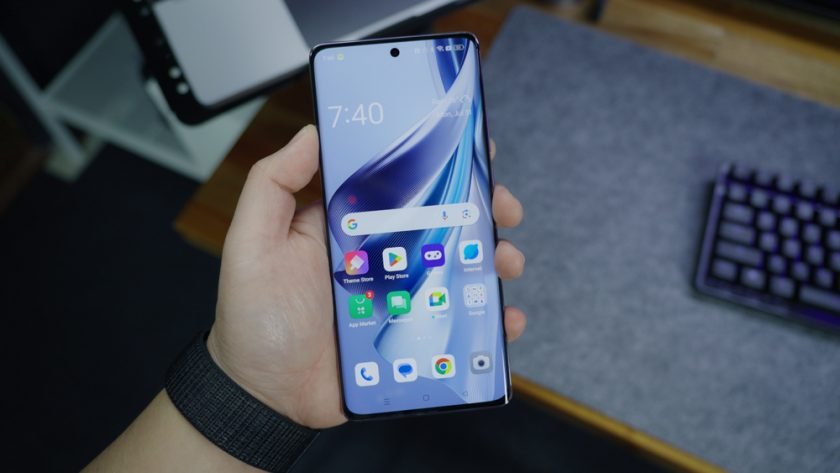 Also here in front, is the 32MP selfie camera with an IMX709 RGBW Sensor and the earpiece that also doubles as a secondary speaker ever so hidden on top of it.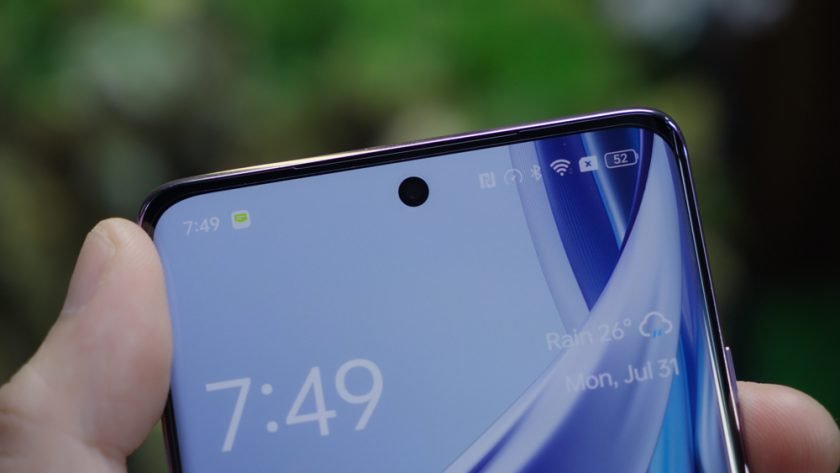 On the left side, we don't have anything here aside from the nice curved shape.
All the buttons are on the other side including the power button and the volume rocker.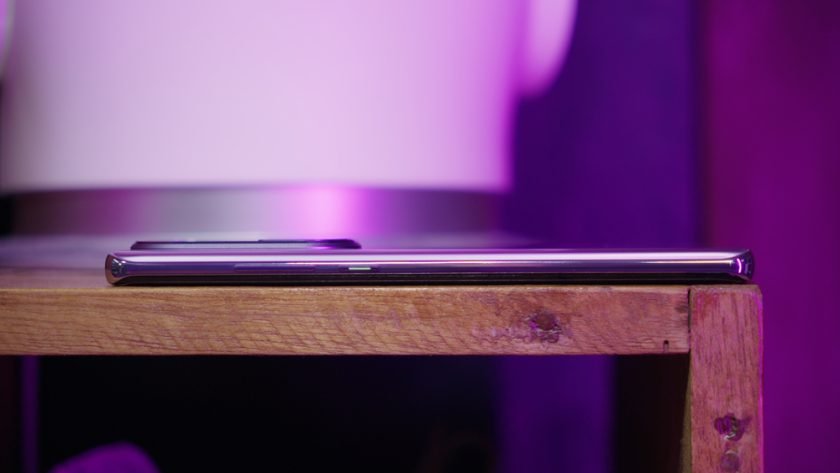 By the way, we also have an in-display fingerprint sensor that to my surprise, is actually quite fast, responsive, and accurate, a slight tap can easily unlock the phone which is pretty awesome.
Up top, we have the secondary microphone and interestingly, we have an infrared Sensor that you can use to control your appliances which is definitely a plus. I tried it on my TV and it worked like a charm.
At the bottom, we have the sim card tray that supports dual nano-SIM cards, the primary microphone, the USB type C port, and the primary speakers.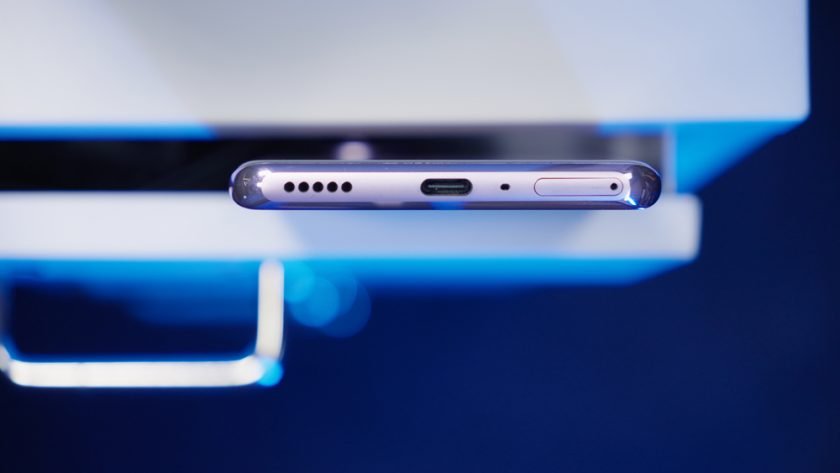 Now, looking at the back, you can definitely tell that OPPO is emphasizing the camera system here featuring a two-toned and two-material design combining glass and aluminum surrounding the 3 cameras and the flash.
While the entirety of the phone features a fingerprint magnet glossy finish, there's no denying the fact that it looks absolutely elegant and stylish.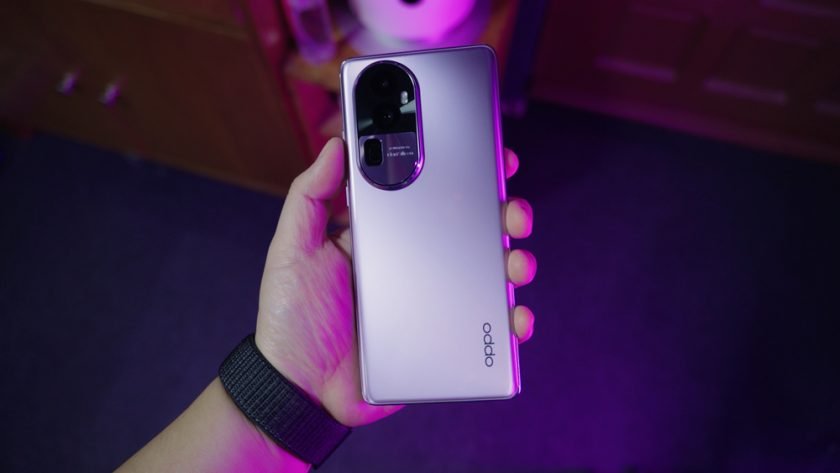 Here we have the highlight of this phone, the 64MP telephoto lens with 3x optical zoom and up to 6x in-sensor zoom with essentially comparable image quality. Like the main camera, it also features optical image stabilization, so rest assured that you'll get sharp images with this one as well.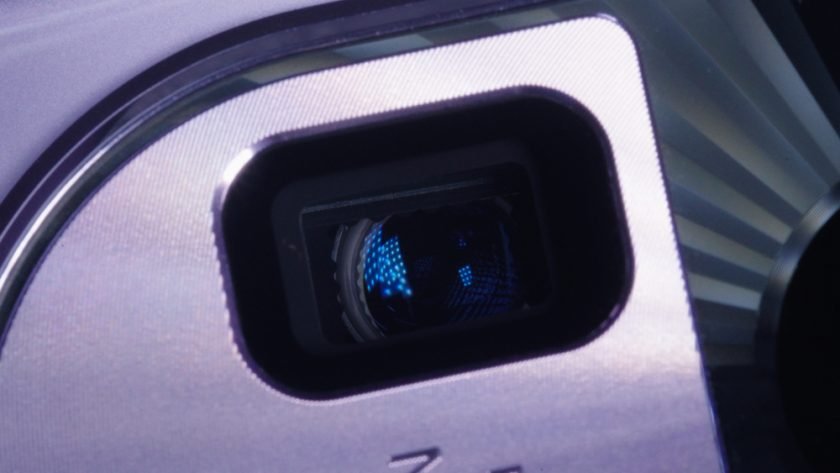 OPPO claims that this is the highest-spec periscope telephoto camera on any smartphone ever.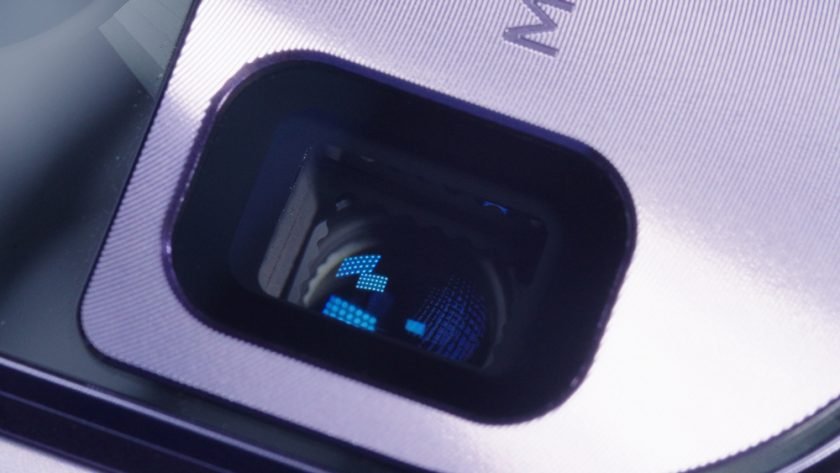 But don't take my word or OPPO's word for it, here are some sample photos for you guys.
The 8MP ultrawide angle lens is pretty decent with good dynamic range maintaining details on the sky but it gets better when you start moving up to the Main 50MP camera with a IMX890 sensor.
It also has a wider f1.8 aperture resulting in an overall brighter image and features optical image stabilization for some tact sharp photos.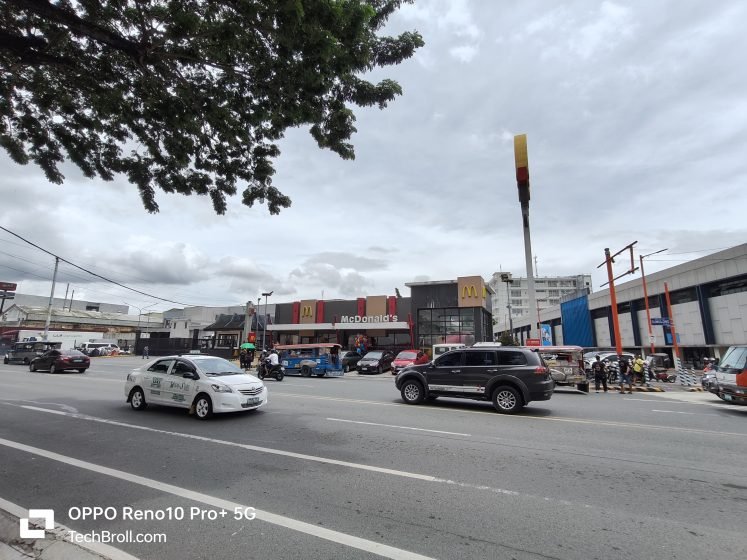 But where it shines the most is again, on the 64MP telephoto lens, while it's targeted towards portrait shots, you can definitely take advantage of it for normal shots like this and as you can see, the image is brighter with better dynamic range, especially on the shadows or dark spots and are generally full of detail with natural colors to boot.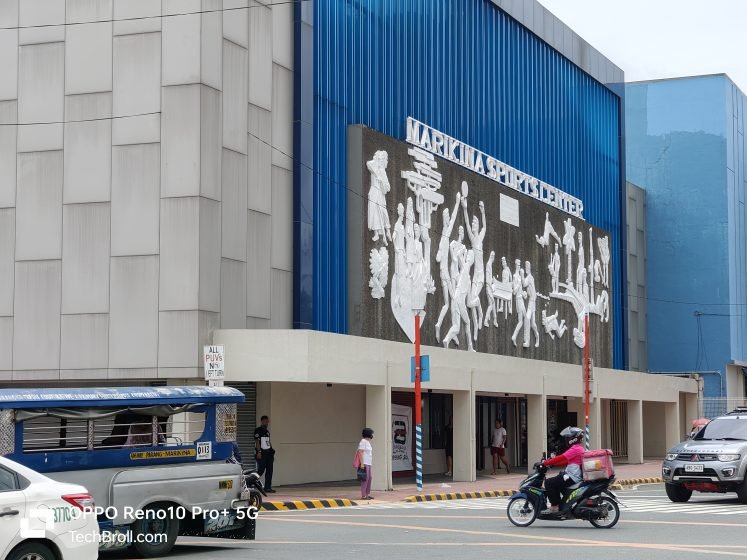 And the good thing here, given the larger megapixel count of the telephoto lens, you can also take advantage of the x6 in-sensor zoom which also offers decent quality images, not just usable, but pretty good with almost the same dynamic range and colors in comparison with the normal 3x zoom.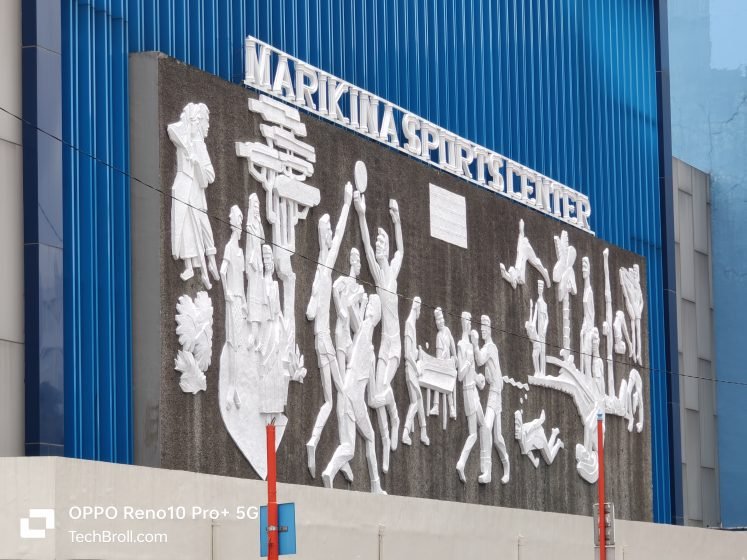 So basically, you have up to 4 different focal lengths with this 3 camera system.
When used for its intended purpose, the telephoto lens produces clean, sharp, and natural-looking portraits even indoors. Notice that the background blur is also fairly natural without super noticeable jarring cuts on the edges. It's still present on some parts of the image and it varies per photo, but it's barely noticeable unless you really look for it.
Now, what also surprised me is the 32MP selfie camera with an IMX709 RGBW sensor. Honestly, without even looking at the overall image quality, what I like the most here is the natural-looking colors.
The saturation is just enough with decent-looking skin tones. The contrast levels are also at a good level with no crushed shadows, you can even see some details around the dark strands of my hair, well, ignore the white hairs, please. haha
Out of the box, the skin retouch filter is turned on at around 30% which made me look 10 years younger I believe.
And the same case here for the background separation, it looks quite natural to me. Although again, it's a hit or miss, sometimes the algorithm messes up, like this shot for example. But most often than not, it processes the image quite well.
However, these are shot using the standard photo mode because using the portrait mode, in my honest opinion, the background separation is a bit much. 
Overall, I think most people will be satisfied by the camera system on the OPPO Reno10 Pro+ 5G, it has pretty much everything we need except for a macro lens which is pretty niche in my opinion.
But good quality cameras are not the only selling point of the OPPO Reno10 Pro+ 5G. It is also a highly capable flagship phone.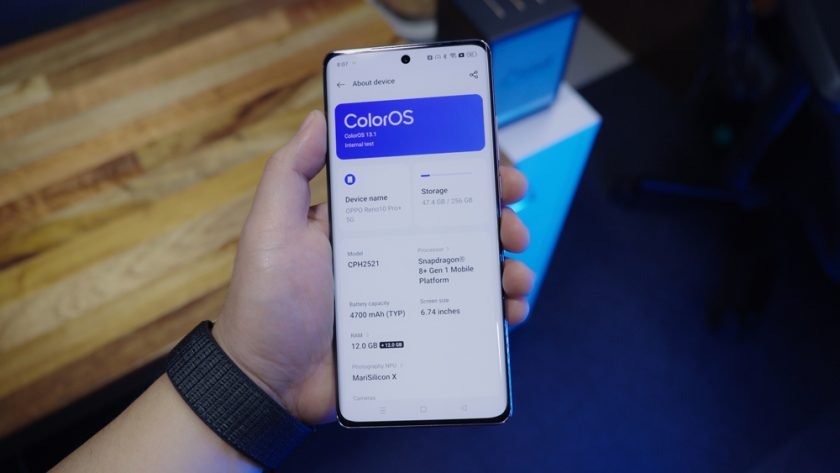 Featuring a Snapdragon 8+ Gen 1 mobile platform together with the Color OS 13 and the 120hz high refresh rate, the user interface is quite smooth and responsive. It does have a number of preinstalled applications but you can easily uninstall if you want.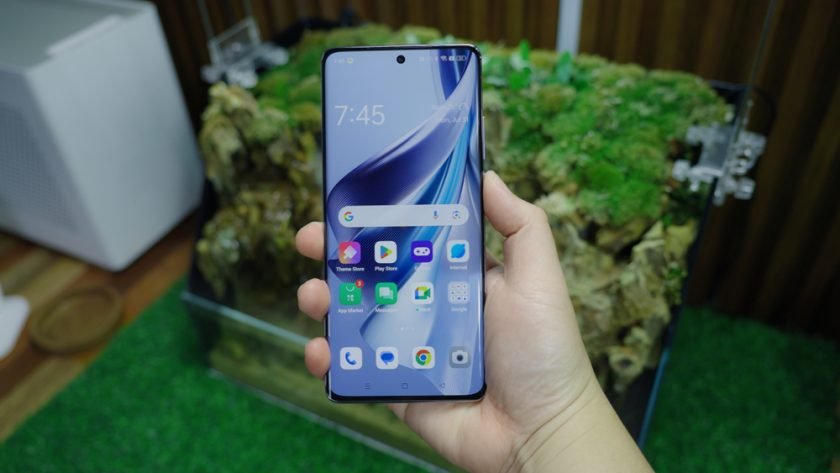 Performance-wise, it's pretty decent with a score of 1.3m in Antutu Benchmark.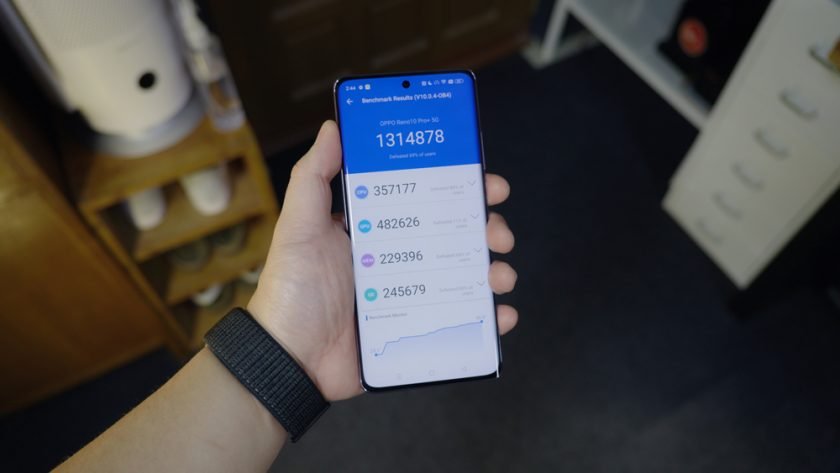 Battery life I got a decent 6 hours 49 minutes on my standard PCMark Work 3.0 battery life benchmark with maximum brightness and maximum volume but with headphones plugged in.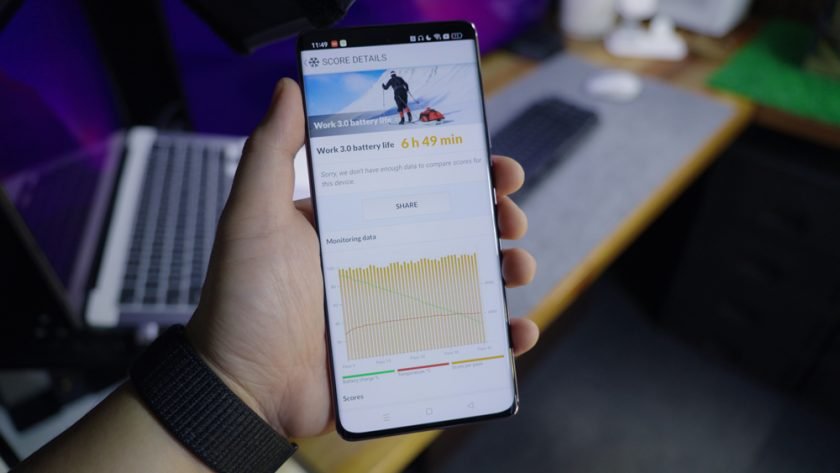 Overall, I'm pretty pleased with this phone, especially with its target market space, which is mobile photography, specifically for portraits. All the 3 cameras are outstanding with an exceptional telephoto lens. Outside that, the hardware specifications under the hood are pretty decent as well for an overall balanced daily driver material.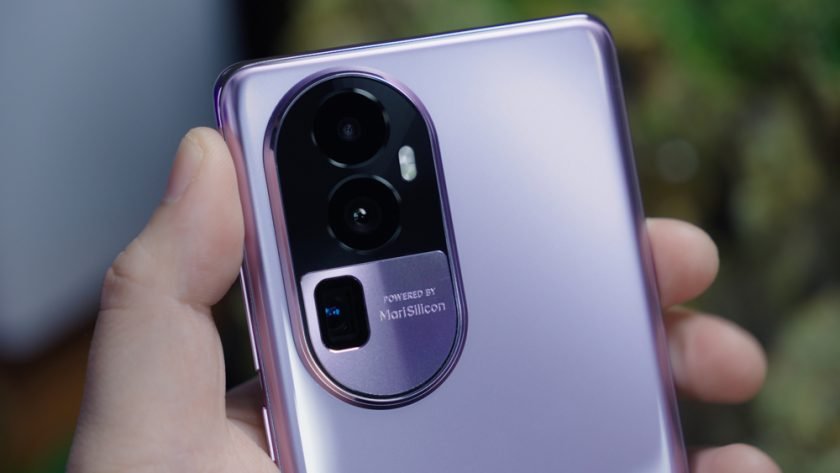 Now, the OPPO Reno10 Pro+ 5G is priced at Php 39,990 and if you pre-order any of the three OPPO Reno Series smartphones, you'll get an OPPO Enco Buds2 which is worth Php 1,999. 
| | | |
| --- | --- | --- |
| OPPO Reno10 5G | Php 23,999  | Free OPPO Enco Buds2 worth Php 1,999 |
| OPPO Reno10 Pro 5G | Php 29,999 | Free OPPO Enco Buds2 worth Php 1,999 |
| OPPO Reno10 Pro+ 5G | Php 39,999 | Free OPPO Enco Buds2 worth Php 1,999 |
These new smartphones will also be available on OPPO's online stores in Shopee, Lazada, and Tiktok. These will also be available on all authorized OPPO dealers nationwide.
Credit Card 0%
| | | |
| --- | --- | --- |
| Product | SRP | Installment months |
| OPPO Reno10 5G | Php 23,999  | 6/12 months |
| OPPO Reno10 Pro 5G | Php 29,999 | 6/12 months |
| OPPO Reno10 Pro+ 5G | Php 39,999 | 6/12 months |
Home Credit 0%
| | | | |
| --- | --- | --- | --- |
| Product | SRP | Installment months | Lowest monthly payment |
| OPPO Reno10 5G | Php 23,999  | 6/9/12/15/18 | 963 Php/Month |
| OPPO Reno10 Pro 5G | Php 29,999 | 6/9/12/15/18 | 1,203 Php/Month |
| OPPO Reno10 Pro+ 5G | Php 39,999 | 6/9/12/15/18 | 1,604 Php/Month |
SHARE THIS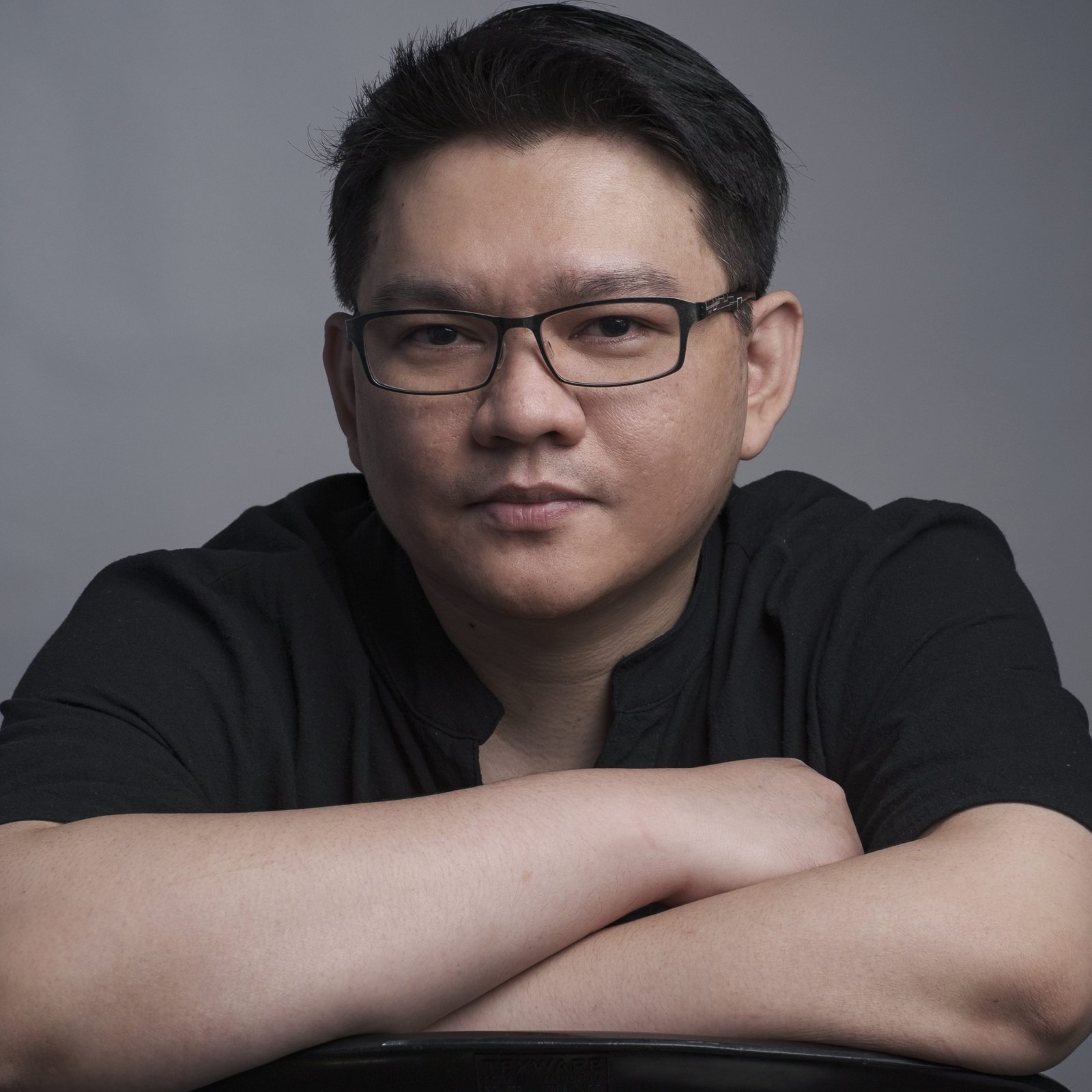 The Broll who always got your back online!