Get an edge on school and work with HUAWEI's AI-office gadgets!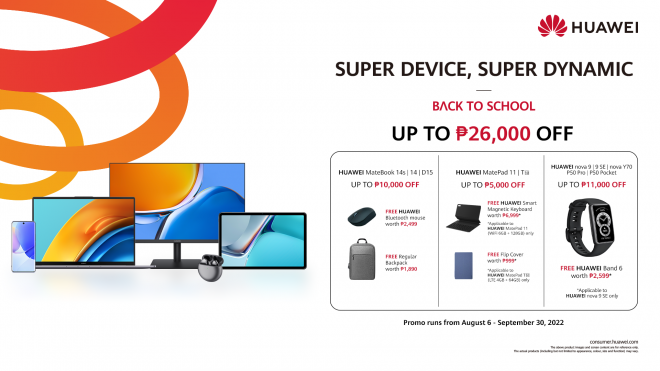 Manila, Philippines 12 August 2022 — HUAWEI Philippines is hosting a huge sale with discounts up to PHP 26,000 off until September 30, 2022! As students and professionals go back to school or work, there are amazing opportunities to get an edge with the HUAWEI devices on promotion. If you haven't checked it out yet, this is your sign to check out the HUAWEI Online Store and offline stores, authorized retail outlets, and e-comm sites like Lazada or Shopee!
All devices on sale come from the HUAWEI Smart Office Collection of 2022
From heavy desk work to flexible setups on the go, the HUAWEI Smart Office Collection of 2022 hosts interconnected devices to keep your office always available and always optimized for the occasion, anywhere and anytime! Thanks to HUAWEI Super Device, each Smart Office gadget comes with cross-device collaboration and ecosystem integration capabilities. This means that whatever your needs, HUAWEI Smart Office has got you covered with laptops, tablets, smartphones and more! With the discounted items, it's easier than ever to get started on building your HUAWEI Smart Office today!
Check out the Back-to-School promotions on HUAWEI's online and offline stores and explore the company's MateBook laptops for serious students and professionals, MatePad tablet series for artists and creators on the go, and smartphones for mobile photographers:
HUAWEI MateBook laptops up to PHP 10,000 off
HUAWEI MateBook laptops sport high-resolution HUAWEI FullView Displays, powerful Excel processors, and enhanced Super Device capabilities! As the command center between all devices of HUAWEI Smart Office, these MateBook laptops are the perfect device to start building your AI office ecosystem from! These heavy-duty laptops can handle any workload with large screens for space and big processors for lighting-fast performance, perfectly on time for users going back to school or the office.
Avail of promos up to PHP 10,000 off on laptops like the HUAWEI MateBook 14 or HUAWEI MateBook D15 models! They're perfect for office workers and students working on big projects.
Depending on the model, you may also avail of freebies like a HUAWEI Regular Backpack or HUAWEI Bluetooth Mouse too!
HUAWEI MatePad series up to PHP 5,000 off
The tech company also offers promotions on its popular MatePad tablet series, designed for innovators and artists on the go. The HUAWEI MatePad T10 is perfect portable entertainment and the HUAWEI MatePad 11 sports powerful processing capabilities similar to a PC experience. They're great tools for carrying your HUAWEI Smart Office files anywhere you go and setting up a workspace or entertainment space, for last-minute assignments or spur-of-the-moment opportunities to relax between work and school.
Depending on the model you avail of, you can also receive a free HUAWEI Smart Magnetic Keyboard or flip cover for your tablet! While the promo runs, the tablets run up to PHP 5,000 off!
HUAWEI smartphones up to PHP 11,000 off
The HUAWEI nova series and HUAWEI P series smartphone lines are great devices for those interested in mobile photography! HUAWEI nova is designed specifically for young aspiring content creators and influencers, packing flagship-level camera technologies into mid-range model offerings at an even more accessible price than usual. The P series is great for more advanced photographers, featuring the best of HUAWEI camera technology especially on the HUAWEI P50. They're great for helping you perform well at more creative projects in school and work, with additional photo and video editing apps from HUAWEI AppGallery!
Save up to PHP 11,000 on your purchases while the sale runs now! Depending on the smartphone model you choose, it may also come with a free HUAWEI Band 6 fitness tracker!
While you shop, you may also refer to the table below for a complete list of HUAWEI Smart Office products with Back-to-School promotions: 
HUAWEI MateBook D 16 and HUAWEI MateBook 16s
Interested in taking your Smart Office game further? Back-to-School promotions started August 6 to also celebrate the launch of the HUAWEI MateBook D 16 and HUAWEI MateBook 16s! These latest and greatest MateBook laptops sport top-of-the-line 16-inch FullView Displays, huge Excel processors, and Super Device capabilities!
The HUAWEI MateBook D 16 additionally comes equipped with the HUAWEI Metaline Antenna to maximize Wi-Fi connection in areas with weak data signal. This makes it perfect for staying connected in online classes and conducting smooth virtual meetings with classmates and coworkers, which has become the primary mode of learning and interaction for schools and offices.
Meanwhile, the HUAWEI MateBook 16s is the first laptop in the world to be equipped with both 12th-Gen Intel Core™ Standard Pressure i9 processors and Evo Full Series Certification, making it the best HUAWEI laptop for heavy workloads! It's perfect for multitaskers who need to juggle multiple open PowerPoints and/or Excel projects without worrying about a lag in laptop performance.
The Back-to-School promotion magnifies and celebrates the August 6 launch of these two new laptops, which complete the HUAWEI Smart Office Collection of 2022. If you're really serious about creating an AI office ecosystem to take your productivity to the next level, these laptops are great choices for you.
You can order the laptops and avail of a free HUAWEI Regular Backpack and HUAWEI Bluetooth Mouse while freebies last:
What are you waiting for? Check out the HUAWEI Online Store and offline stores, authorized retail outlets, and e-comm sites like Lazada or Shopee for amazing Back-to-School offers, and start building your HUAWEI Smart Office now!To stay updated on the latest promos and devices, visit Huawei Philippines' official pages on Facebook, Twitter, and Instagram!
SHARE THIS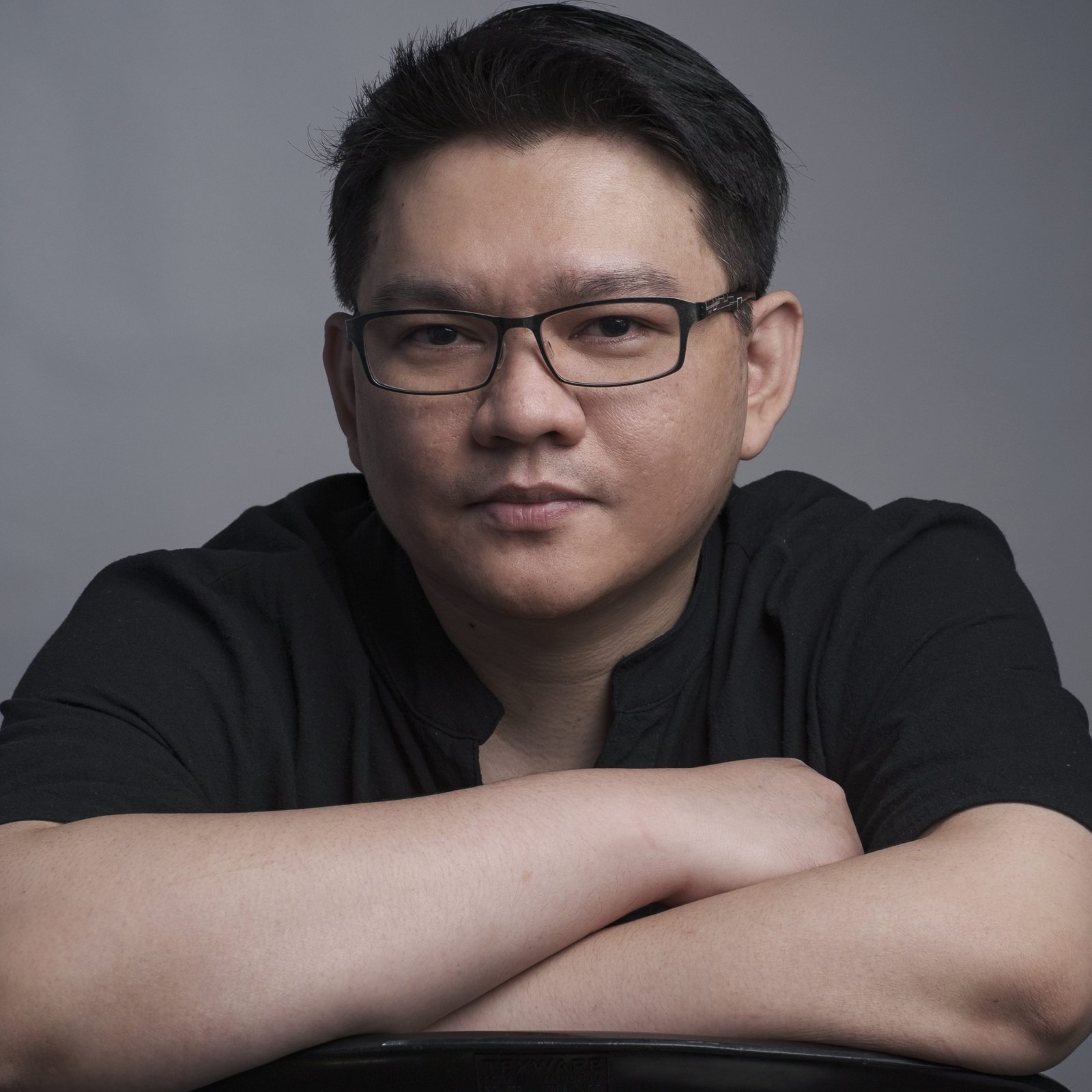 The Broll who always got your back online!