The MSI GS66 Stealth is coming soon to local Philippine markets, and it will come packed with the latest gaming hardware underneath its stealth black chassis. It will be available in configurations with the latest 10th Generation Intel Core i7 Processors and GeForce RT X 2070 Max-Q/RTX 2060 graphics. Aside from the hardware configurations, here are some reasons you should consider the MSI GS66 Stealth for your next gaming laptop purchase.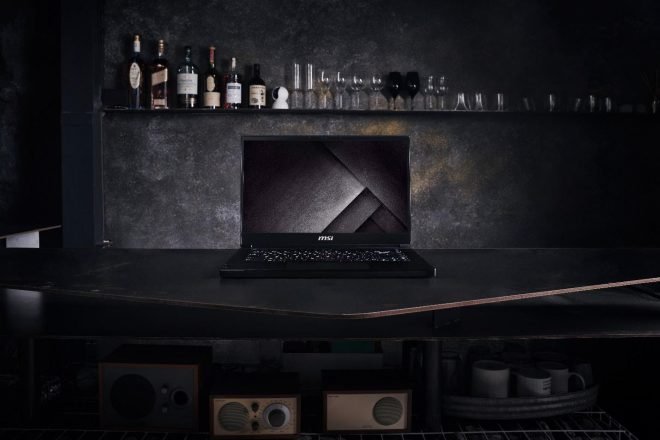 Performance 
Equipped with the latest 10th Generation Intel Core processors and NVIDIA RTX graphics, the GS66 can be your perfect work from home companion during the day. At night, it is your ultimate weapon for some heavy fragging gaming sessions without a sweat. 
Stealth Black Aesthetic 
The MSI GS66 Stealth's all-metal body inconspicuously blends among hundreds of gaming laptops without screaming gamer all over its surroundings. It can even pass as a sleek and slim office laptop without looking too loud in business meetings. It's the kind of gaming hardware that lives up to the phrase "Hard worker by day, gamer by night." It also received the IF Design Award, which proved it's an excellent design.
Cooling System
This laptop packed with high-performance hardware, and you need a proper cooling system to keep temperatures under control. Even though the MSI GS66 Stealth has a thin and sleek form factor, it uses MSI's patented Cooler Boost Trinity technology with 3 fans and six heat pipes for maximum cooling. Thermals will be a non-issue, and this will allow you to enjoy long hours of gaming without performance degradation.
Built-in IR Camera
Security is a big issue when it comes to portable devices, and this is where the MSI GS66 Stealth makes use of the built-in IR Camera. Logging in to Windows is more secure and a lot faster thanks to Windows Hello.
Easy Upgradability
The redesigned motherboard has convenient access to readily upgradeable parts. It is now easier to access the M.2 NVMe for additional storage and DDR4 memory slots capable of up to 64GB memory upgrade.
The most massive battery on a laptop
Yup, the MSI GS66 Stealth comes with a 4-cell, 99.9Whr battery with a runtime that can last you more than your average gaming laptop. Perfect for those who are always on the go, you are powered up until the end of the day.
Work from home companion 
Working from home, you can set Silent mode or Balanced mode in the MSI Dragon Center 2.0 for lesser distraction by keeping fan noise to a minimum and by prolonging battery life. 
Besides that, you will never have to bother putting down your coffee or phone to login because the infrared camera and Windows Hello speed up to three times faster for facial recognition login. 
Then when it is time to game, Turbo mode unleashes the performance of the MSI GS66 Stealth for high framerates in-game. 
The MSI GS66 Stealth lives up to the phrase "worker by day, warrior by night," thanks to its overall design and hardware specifications. 
Pre-order is live now!
Pre-orders for the MSI GS66 Stealth, MSI GE66 Raider, and other 10th Generation Intel MSI Gaming laptops are available starting from June 1, 2020, in all MSI Concepts stores.
GE66 RAIDER 10SFS
MSI GS66 Stealth Specifications
 

GS66 Stealth 10SF-261PH

GS66 Stealth 10SE-262PH

CPU

Comet lake i7-10875H+HM470

Comet lake i7-10750H+HM470

GPU

RTX 2070 Max-Q, GDDR6 8GB

RTX 2060, GDDR6 6GB

RAM

DDR IV 8GB*2 (3200MHz) up to 64GB

DDR IV 8GB*2 (3200MHz) up to 64GB

Storage

1TB NVMe PCIe Gen3x4 SSD




2x M.2 PCIe Gen3x4 slots

1TB NVMe PCIe Gen3x4 SSD




2x M.2 PCIe Gen3x4 slots

Display

15.6″ FHD (1920*1080), 240Hz Thin Bezel, close to 100%sRGB

15.6″ FHD (1920*1080), 240Hz Thin Bezel, close to 100%sRGB

Keyboard

Per key RGB SteelSeries KB

Per key RGB SteelSeries KB

Network

Killer Wi-Fi 6 AX1650i (2*2 ax) + BT5.1

Intel Wi-Fi 6 AX201(2*2 ax) + BT5.1

Camera

HD IR Camera

HD IR Camera

Audio

Hi-Res Audio,

Dou Wave Speakers By DYNAUDIO

Hi-Res Audio,

Dou Wave Speakers By DYNAUDIO

Battery

4 cell , 99.9Whr

4 cell , 99.9Whr

SRP

PHP 164,995

PHP 144,995


MSI GE66 Raider Specifications




 

GE66 RAIDER 10SFS

GE66 RAIDER 10SF-026PH

CPU

Comet lake i9-10980HK+HM470

Comet lake i7-10875H+HM470

GPU

RTX 2070 Super Max-P, GDDR6 8GB

RTX 2070 Max-P, GDDR6 6GB

RAM

DDR IV 8GB*2 (3200MHz) up to 64GB

DDR IV 8GB*2 (3200MHz) up to 64GB

Storage

1TB NVMe PCIe Gen3x4 SSD

1TB NVMe PCIe Gen3x4 SSD

Display

15.6″ FHD (1920*1080), 240Hz Thin Bezel, close to 100%sRGB

15.6″ FHD (1920*1080), 240Hz Thin Bezel, close to 100%sRGB

Keyboard

Per key RGB SteelSeries KB

Per key RGB SteelSeries KB

Network

Killer Wi-Fi 6 AX1650i (2*2 ax) + BT5.1

Intel Wi-Fi 6 AX201(2*2 ax) + BT5.1

Camera

FHD 1080p Streaming Camera

FHD 1080p Streaming Camera

Audio

Hi-Res Audio,

Dou Wave Speakers By DYNAUDIO

Hi-Res Audio,

Dou Wave Speakers By DYNAUDIO

Battery

4 cell , 99.9Whr

4 cell , 99.9Whr

SRP

PHP 189,995

PHP 159,995