Nico Bolzico, Erwan Heussaff, and Drew Arellano could be three of the most hardworking influencers and entrepreneurs on social media. They run businesses, host TV shows, and produce content. Despite the number of companies and the responsibilities they carry, the three run everything with ease.
The success of their businesses makes one wonder: how do they do it? How do they stay productive and ensure success? Their secret is doing things slowly, being conscious of time, and having the right smartphone.
Nico Bolzico goes against the grain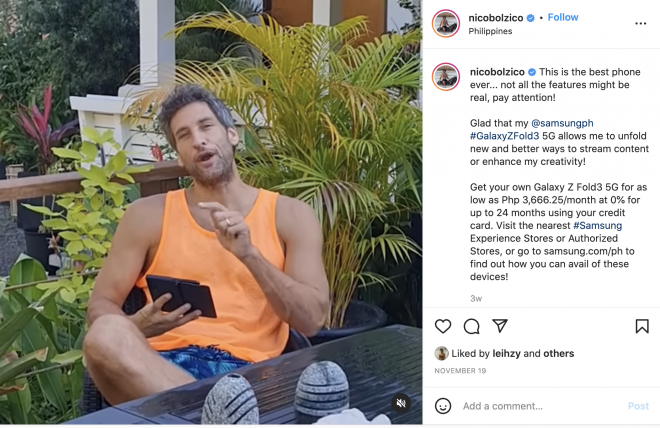 https://www.instagram.com/p/CWdJ5vLDHcf/
In a world where multi-tasking is seen as a key skill to have, Nico Bolzico runs his businesses the opposite way.
"I like to focus on one thing at a time and make sure that when I'm doing something, I'm just doing that thing. I turn everything off and I just focus on that one thing and I get it done," says the entrepreneur and social media personality.
It's surprising how hyper-focused and organized Bolzico is, considering his fun and playful personality on social media. He runs the fitness and wellness app Rebel, Bolzico Beef, Chingolo Deli, and animal feeds Vienovo with Microsoft Excel, flow and Gantt charts, and a to-do list arranged according to priority.
Bolzico does all these with the Galaxy Z Fold3 5G. He says, "I am doing a lot of things on the phone that I was not doing before. I'm checking, I'm reading much more documents, and that's because you have a big screen that allows you to do it and so much more. It's slowly replacing what I used to do on my laptop."
The Galaxy Z Fold3 5G has a 6.2" Infinity-O Dynamic AMOLED 2X cover screen that looks like a regular smartphone. When opened like a book, it reveals a 7.6" Infinity Flex Dynamic AMOLED 2X main screen that feels like a tablet. 
Erwan Heussaff on enhanced multi-tasking
https://www.instagram.com/p/CWaTAqSjhay/
Like Bolzico, Erwan Heussaff is a multi-hyphenate. He also runs Rebel and Chingolo Deli, and is the man behind the blog The Fat Kid Inside, Bolzico Beef Burgers Bowls and Breakfasts (popularly known as BBBB&B), and the digital video channel FEATR.
Heussaff juggles all these by following a concept called slow multitasking. He says, "instead of splitting your focus in multiple directions and multi-tasking, which I don't think is very beneficial, slow multitasking is about not splitting, but shifting your focus every 30-45 minutes. You move on from a project automatically so you force yourself to keep moving on from project to project until you circle back to the original project that you were working on."
The entrepreneur and creator finds this helpful because it unburdens him from a project that he feels stuck on. With slow multitasking, "you're allowing your brain to rest on a certain subject and start fresh on a new one."
He may be multitasking slowly but his devices are working double time. He enjoys creating videos with the Galaxy Z Fold3 5G's enhanced multi-tasking. This splits the screen to open up to 3 windows and two pop-ups at the same time.
"It takes you close to an hour just to review a 20-minute video because you're constantly pausing and stopping and checking everything. A big screen that you can split up helps because you can do two things at the same time," Heussaff says. This feature is also helpful when observing potential trends and ideas because he can open Twitter and Instagram at the same time.
Drew Arellano on the value of time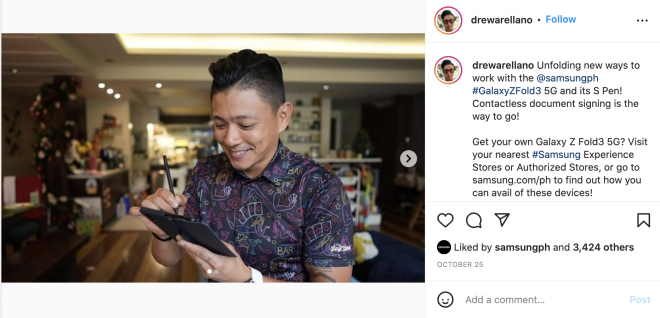 https://www.instagram.com/p/CVb3mGOvkaP/
For Drew Arellano, time is gold. He hosts Aha! and Biyahe ni Drew, and runs the sports apparel brand Vamos and training gear line The Tri Temple just by being conscious of the time.
"It's giving respect to time, whether it's for sleeping, work, playing with the kids, and for myself. Sleep is important so that I can function 110% the next day," Arellano shares. He also values convenience so he relies on a calendar and a task manager for both his professional and personal lives.
Since he values both time and accessibility, he needs a device that can do it all. The Galaxy Z Fold3 5G helps. Arellano says, "I don't need to use my laptop. It's so compact but it's so powerful so it makes it easier for me to bring and be on top of things."
He counts the S Pen as one of his favorite features. Samsung's latest innovation is the first foldable compatible with the S Pen. Arellano uses the pen to design the pieces for Vamos, saying, "it's so handy that I can draw in it. With the S Pen, it becomes so seamless. I can just share it right away and work becomes so efficient."
The Galaxy Z Fold3 5G is now available in the Philippines for PHP 87,990 for the 256GB variant and PHP 95,990 for the 512GB in Phantom Black, Phantom Silver, and Phantom Green.
Ready to make the switch? Buy the Galaxy Z Fold3 5G for as low as Php 3,666.25/month at 0% for up to 24 months using a credit card. Visit the nearest Samsung Experience Stores, Authorized Stores, or go to samsung.com/ph to get yours now!
For more information about the Galaxy Z Fold3 5G, visit samsung.com/ph.
Safe Samsung Shopping
Health and safety protocols are strictly followed in Samsung Experience Stores to keep consumers and employees safe. Adhering to the guidelines set by the Inter-Agency Task Force for the Management of Emerging Infectious Diseases, Samsung has limited the number of its customers to 50% capacity, implemented the mandatory use of face masks and face shields, and performs frequent sanitation in all stores. 
Samsung Experience Stores also has unique QR health declaration codes to promote a safe and contactless contact tracing process. Product demonstrations are done side-by-side instead of face-to-face while keeping the required safe distance of one (1) meter to make sure everyone is socially distanced.  
To find the nearest Samsung Experience Store, visit samsung.com/ph/samsung-experience-store/locations.
SHARE THIS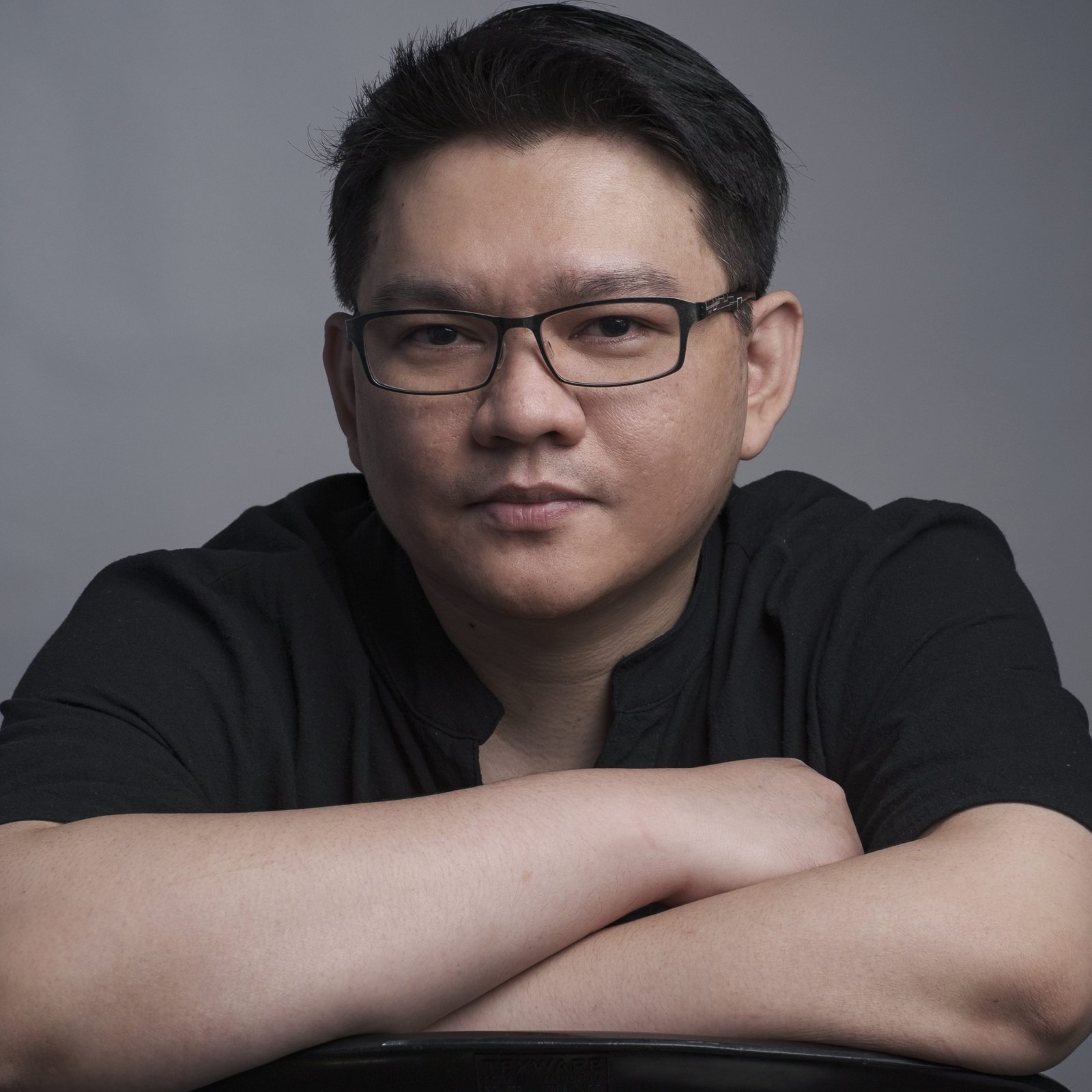 The Broll who always got your back online!