If you've been a solid follower of this website and our channel you'll definitely know that I always look out for the best value for our money, whether it is just a regular tech gadget or an extremely powerful PC component, I always do my research to get the most bang for the buck product.
Recently, X570 motherboards has been released with varying price points, and we all know that with higher tier chipsets, these motherboards are pretty expensive. However, with the success and popularity of the AMD Ryzen platfrom, brands are continuing to step up their game and are looking to improve their AMD motherboards while still providing the same affordability Ryzen has to offer. Now, the question is, which is the best bang for the buck X570 motherboard? well, Hardware Unboxed, a popular Tech Youtube channel who specializes on in-depth PC components reviews, broke it down for us at least in terms of the VRM performance.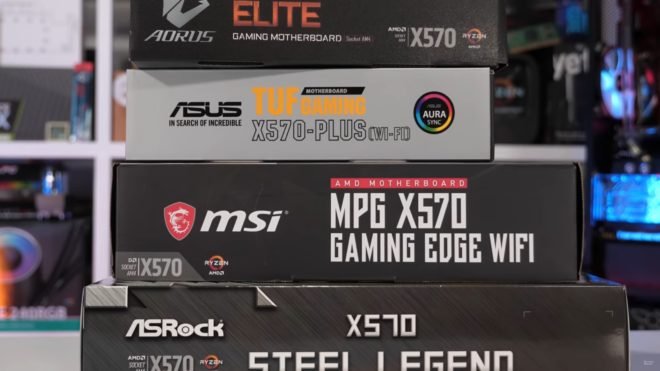 As an introduction, Hardware Unboxed discussed about the VRM design of each motherboard, which infamously in the past, had its own controversy when it comes to VRM phases and the marketing behind it from different brands. This time however, it is pretty sraightforward.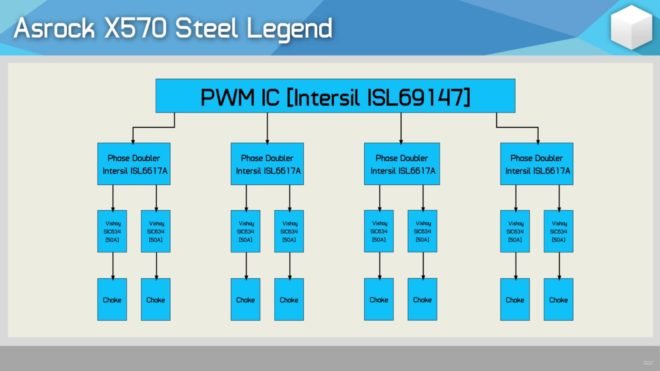 The boards mentioned are the ASUS TUF Gaming X570 Plus, Gigabyte X570 Aorus Elite, MSI MPG X570 Gaming Edge WiFi and the ASRock X570 Steel Legend.
All boards are pretty much using the same design with Phase Doublers except for the ASUS TUF Gaming X570 Plus, which according to Steve of Hardware Unboxed, has "a super fat 4-phase vCore VRM". Later we'll see how this design stacks up against the other boards in terms of VRM performance.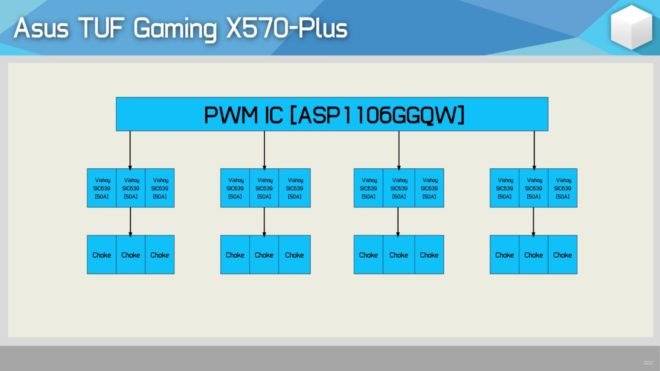 Steve also slightly discussed the different design and features of each motherboards aside from the VRMs but mainly focused on the heatsinks.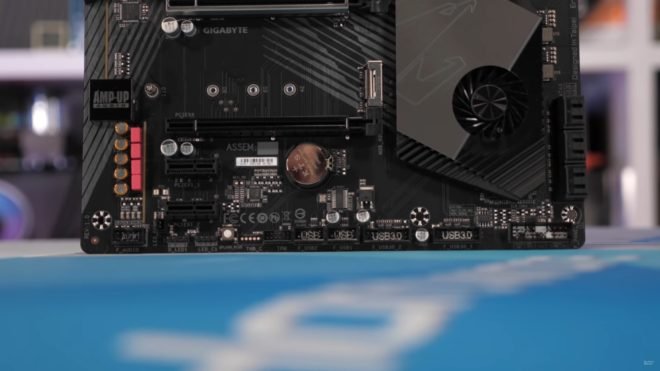 Moving on to the performance, right off the bat, it was apparent that the MSI MPG X570 Gaming Edge WiFi has a pretty disturbing results with temperatures well over 100 degrees. While the ASUS TUF Gaming X570-Plus looks to have a potential to be the best bang for the buck board with its performance while being the cheapest among the bunch. The Gigabyte X570 Aorus Elite is also a great contender having the best performance from the initial test.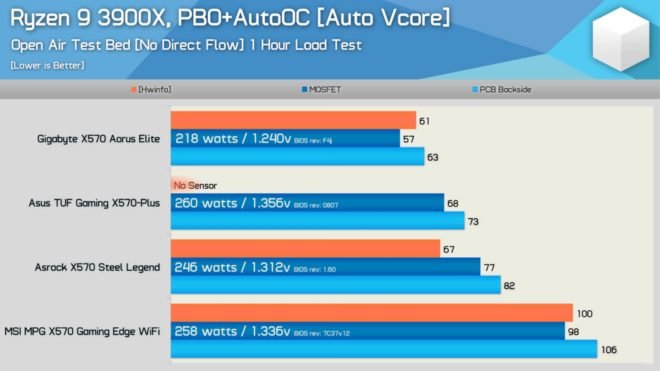 Making all things even when it come to voltage and frequency, the ASUS TUF Gaming X570-Plus got the advantage while still being neck to neck with the Gigabyte X570 Aorus Elite. On the otherhand, the MSI MPG X570 Gaming Edge WiFi just keeps on getting worse.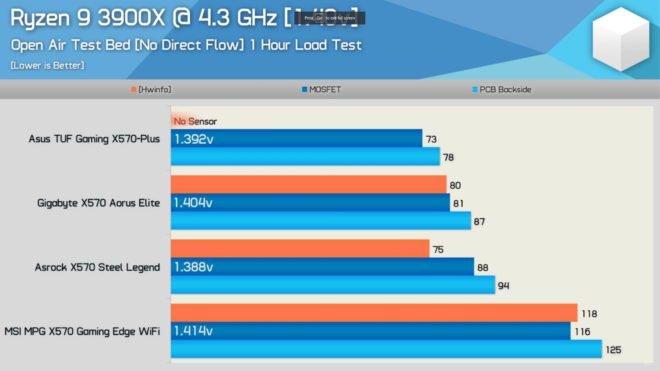 And lastly, where it all boils down, when it comes to price to performance ratio, we can clearly see that
the ASUS TUF Gaming X570-Plus is the best bang for the buck affordable X570 motherboard, at least in terms of VRM performance followed by the Gigabyte X570 Aorus Elite and Asrock X570 Steel Legend while the MSI MPG X570 Gaming Edge WiFI is no where near for it to be recommended.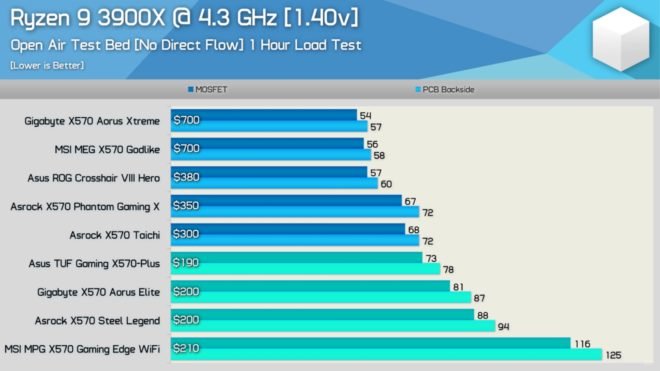 With all these being said, just to make it clear, this are just for the VRM performance. So before you jump ahead and get any of these boards, make sure to check their overall features and other reviews and see if it ticks all your boxes.
Lastly, it is also worth noting, like Steve said on the video, that with every release of new chipsets and motherboards, you always have to read and watch reviews regardless of how previous generation boards from these brands performed. As each generation, design and features varies quite differently. I am not saying you should stop being a fan of a particular brand, becuase you have all the right to do so, just make sure you get your money's worth with every purchase and get the best out of your components especially for a motherboard that holds everything in place and could affect the performance of each and every other component you have.
Note: All images and screenshots credits to Hardware Unboxed, pretty awesome, legit and straightforward PC components channel.
SHARE THIS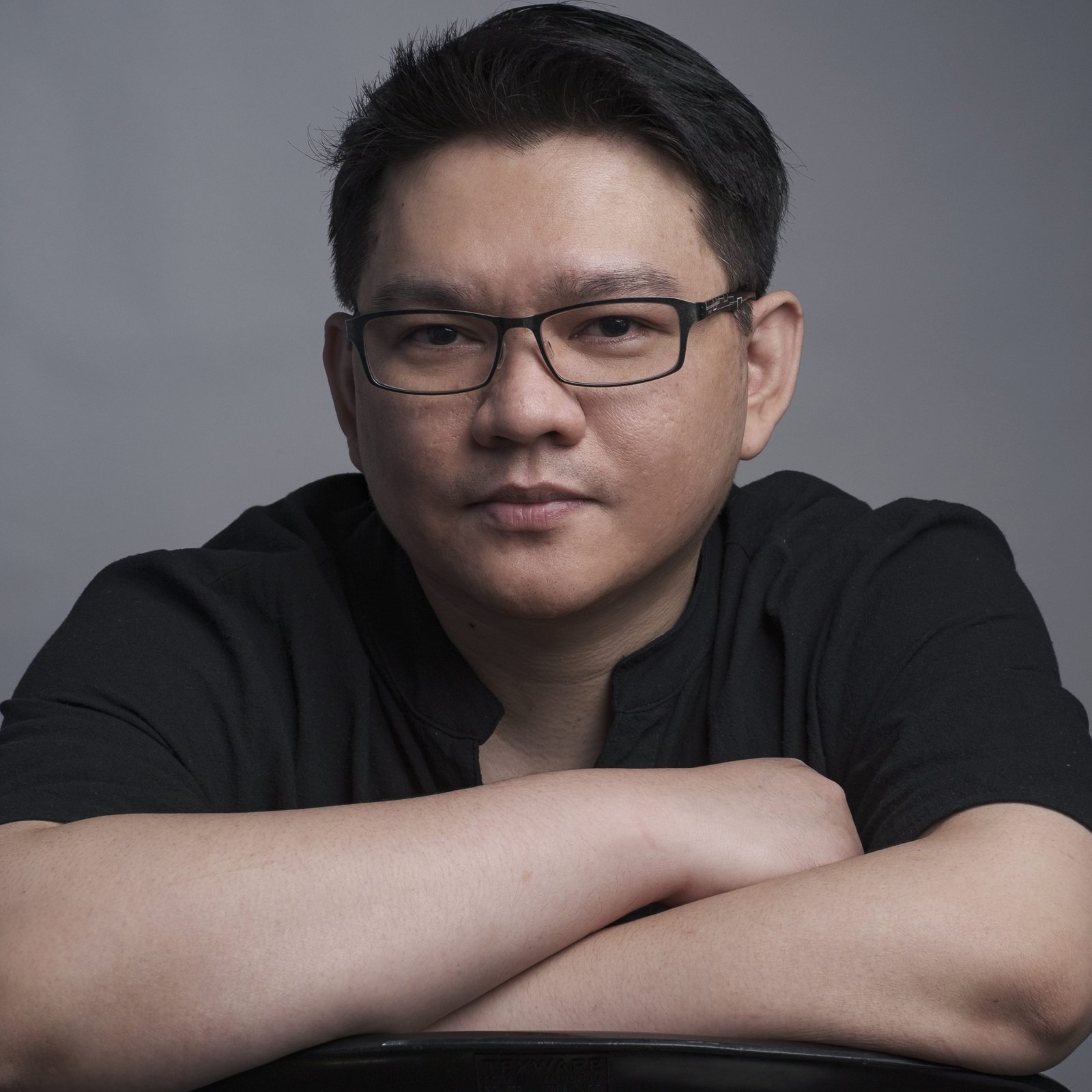 The Broll who always got your back online!