Tech the Halls!      
With Christmas right around the corner, people are scrambling to get their hands on gifts for their loved ones, or even for themselves. And if it's tech that you want, then Beyond The Box and Digital Walker are right there with major gadget deals. 
Beyond The Box 12.12 Christmas Sale is definitely on! Check out awesome deals worth up to P15,000 off on select products on its official website and e-commerce stores on both Lazada and Shopee from December 12-14, 2022.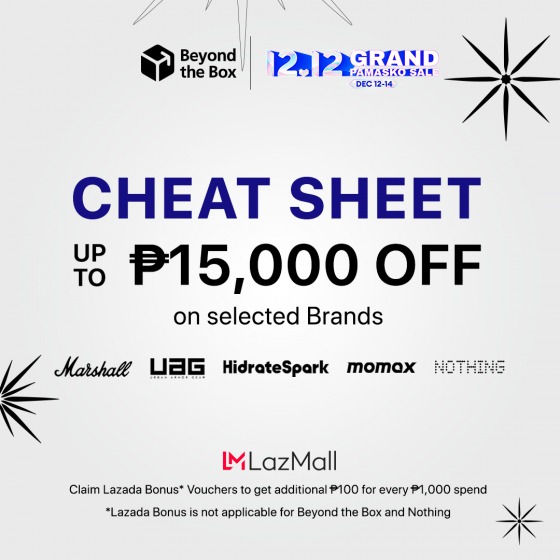 Save as much as P15,000 on select products purchased at the BTB website and in Lazada's 12.12 Grand Pamasko Sale. But there's more! A massive 30% discount awaits on select protection and 40% if you buy two. And for every purchase of an iPhone of any model, you will get 50% off on select cases and screen protectors. Over at Shopee's 12.12 Mega Pamasko Sale, deals of up to P14,000 are up for grabs. Select products will also be available at P1,212 across all platforms. 
At Digital Walker, the Super Walker is off to complete his Christmas mission with up to P6,500 in discount on both the official website and on Lazada and Shopee, as well.
Your one-stop shop for all things tech is sweetening the deal across all platforms with an additional 12% discount when you buy two items. Buyers at the official website will get a free AfterShokz drawstring bag worth P490 for every Shokz headphones bought. Over at Lazada, every pair of 1More Colorbuds and Colorbuds 2, and Sabbat X12, E12, and G12 entitles the customer to a free case. Meanwhile, Lypertek Pureplay 27 units will come with a free wireless charger. The same freebies are available on Shopee, but with an additional offering of up to P2,490 worth of free filter for every Momax Purifier sold and free Amazfit Sports Bag for every purchase of Amazfit T-Rex Pro Smartwatch.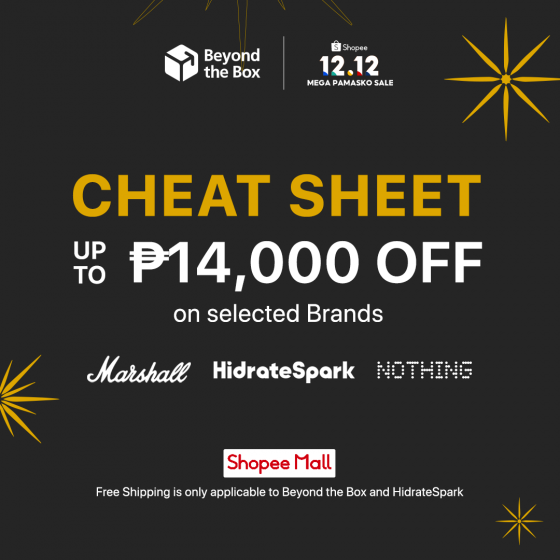 You also would not want to miss out on massive price slash for gadgets, accessories, and other types of tech from brands like Marshall, Audioengine, Fitbit, Nothing, UAG, Momax, and HidrateSpark. 
Enjoy not-so-silent nights with Marshall's 35% off offer on select products, along with an additional P112 voucher for a minimum spend of P5,000 on both Lazada and Shopee. The first 30 customers with P10,000 worth of purchase to get their hands on Stanmore II, Emberton, Uxbridge Google, Stockwell II, Uxbridge Alexa, Tufton, Willen, Emberton II, and Acton II will get an exclusive premium merch set worth P2,660. 
It's all systems go for holiday parties with all-in-one audio systems from Audioengine. Now is your time to get yours with discounts as much as P2,600 on select products on Lazada. A P112 voucher can also be claimed for a minimum spend of P5,000 per day of the Christmas sale. The first six customers who checkout an Audioengine A2+ Home Music System, Audioengine HD3 Home Music System or Audioengine A1 Home Music System will be given a 30% discount on their DS1 or DS1M Desktop Speaker Stand. 
With audiophiles covered, we are also rolling out gifts for active people, or even those who want to kickstart their fitness journey. Fitbit is offering up to 50% off on select devices on both Lazada and Shopee. An additional 12% is up for grabs on select Fitbit fitness trackers and smart scales when customers buy two. The first 20 orders of Fitbit smartwatches get a free tote bag worth P490. 
Still not decided what to give your loved ones? Give them Nothing. It's the perfect time to get your hands on a Phone (1), with up to P2,000 off and additional P112 voucher without minimum spend. Your accessories for the new Phone (1) you just bought – bumper case, tempered glass, and adapter – will also come at a lower price tag at 12% off. The same deals are accessible on Lazada and Shopee. 
PLUS! Why not give your favorite people reliable protection for their pricey smartphones this holiday season? UAG is offering a wide range of cases with a 12.12 exclusive deal of up to 55% off on select items on Lazada. We're also adding 30% off on select items when you buy one and 40% on select items when you buy two. Maximize your savings with an additional P112 voucher with a minimum spend of P4,000. 
As for other accessories and smart devices, Momax is the place to check out. Enjoy up to P3,200 off on select products on Lazada plus an exclusive P112 voucher with a minimum spend of P4,500. For select Momax items, an additional savings of P512 can be redeemed when you buy two items. A filter worth up to P2,490 will be given for free when you purchase a Momax Purifier. 
Last but not least, discover the wonders of smart hydration with HidrateSpark. 'Tis the season for hydration! As a bonus, HidrateSpark is offering up to P300 off plus vouchers worth up to P200. Stack up your savings with another 5% discount for every two HidrateSpark TAP purchased on Lazada and Shopee. Buying a HidrateSpark PRO on Lazada also entitles you to a free tote bag worth P490. 
If you're on a mission to tick all the boxes in your Christmas gift list, seize the chance to score great tech deals at the country's leading tech curator and digital lifestyle stores, Beyond The Box and Digital Walker. 
SHARE THIS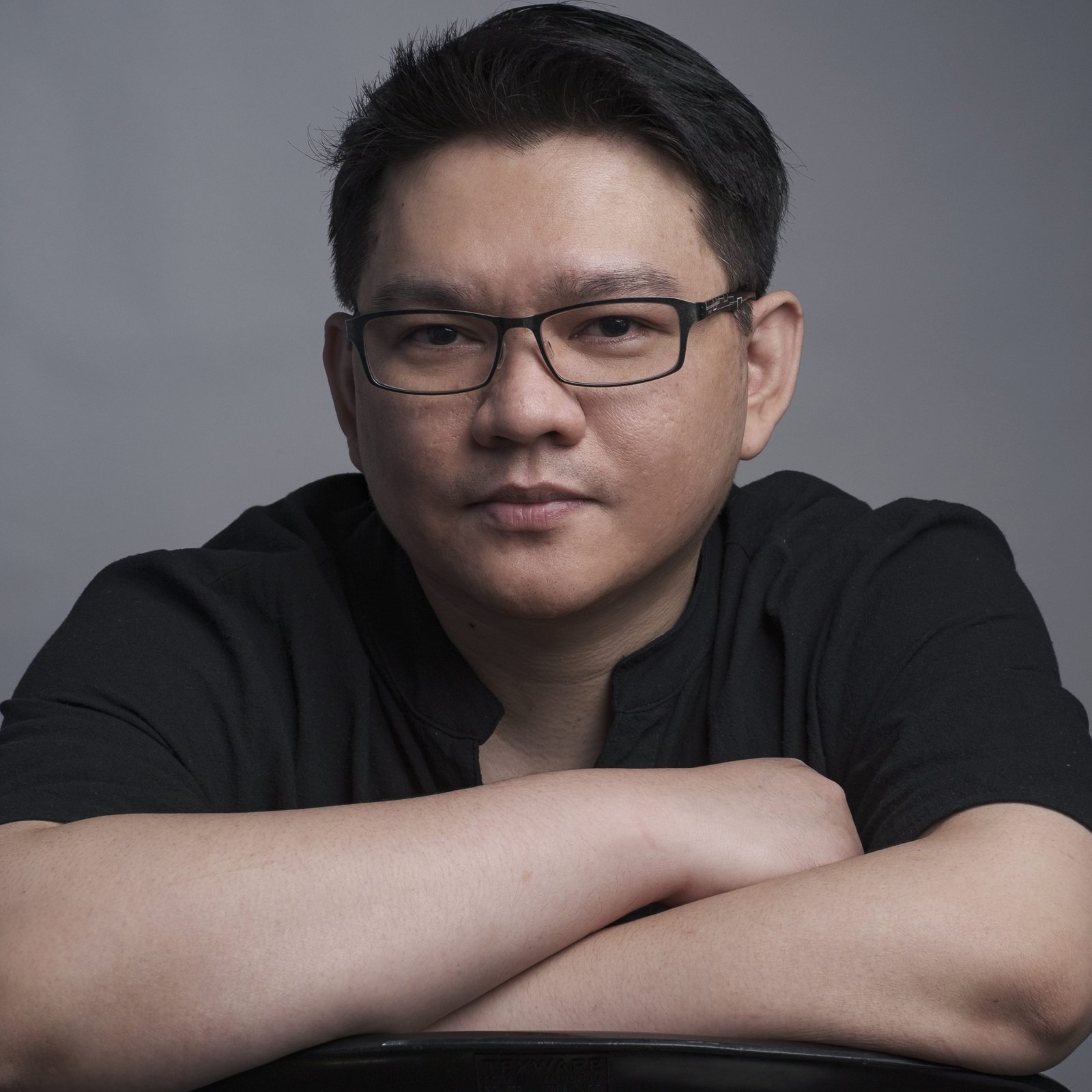 The Broll who always got your back online!