vivo perfectly combines design and impressive photography with vivo V25's Photochromic 2.0 and 50MP Eye AF Selfie technologies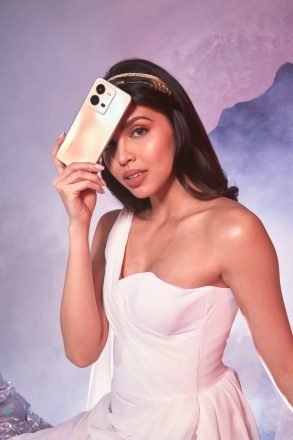 Philippines: November 10, 2022: Color influences and reflects almost everything in our lives: our moods, feelings, personality, art, and even our style. Combining the power of color with cutting-edge technology, vivo has equipped one of its latest smartphone lines, the  vivo V25 Series, with the new Photochromic 2.0 Technology. 
A first in the smartphone industry, vivo's very own color-changing technology allows the vivo V25 Series device to change into stunning colors when exposed to UV light. So whether you're going for some barkada night out or documenting content for your next vlog, you can trust that with vivo V25 Series' color-changing design, you are always in style.
But more than an aesthetically pleasing fashion accessory, what makes the vivo color-changing technology truly special?
Mesmerizing designs that evoke positive feelings
When vivo developed the vivo V25 Series, it didn't only think of a device that would fit your OOTDs and style. vivo also considered color psychology to give you a sense of comfort and warmth and bring you closer to nature every time you look at your vivo V25 Series device. Under the sunlight, the photochromic molecular structures in the back cover of the vivo V25 Pro Light Blue variant shifts into a deep blue shade, taking you diving into the deepest ocean. And when the phone is removed from sunlight, the subtle Light Blue hue returns, reminiscing the color of the sky. This innovation gives you the calm ocean waves and serves as an aide-memoire of a glorious sky that makes you feel at peace. 
Just like the Pro variant, the look and feel of the V25 and V25e also seek to connect you with nature and inspire positive feelings. The device's back panel changes from gold to orange-gold and red gold when exposed to sunlight, reminding you of the beauty of the sunrise.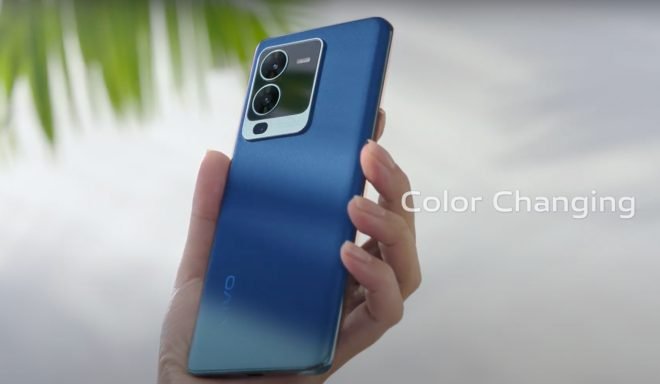 While the Photochromic Technology 2.0 only applies to Surfing Blue (vivo V25 Pro) and Sunrise Gold (vivo v25 and vivo V25e), the vivo V25 Series' classic Black colorways are no less attractive with its meticulously-crafted back cover. The vivo V25 Pro Starlight Black's rear surface is adorned with sparkles that depicts a tranquil night sky illuminated by millions of stars, perfect for stargazers and daydreamers. The Diamond Black colorway of the vivo V25 and vivo V25e also showcase an understated yet undeniable elegance under the light. 
Strikingly beautiful and strong
The back panel of vivo V25 series is made of anti-glare and scratch-resistant Fluorite AG Glass. This specialized glass is strong but feels ultra-soft to the touch, giving the phone a more premium and delicate feel. Pioneering the Photochromic 2.0 technology in smartphones, vivo takes it a notch further by combining it with  Fluorite AG Glass  that gives every ray of reflected light a softer, more exquisite glow that gives your phone a subdued yet spirited style of its own. Upon exposure to sunlight or UV light, this beautiful back panel also allows you to make creative imprints on it so you can design it just the way you want. 
On top of its eye-catching design, the #NightPortraitMaster still has a lot more to offer. Underneath its trendy and chic appearance lies powerful performance and impressive camera specs.
Made for more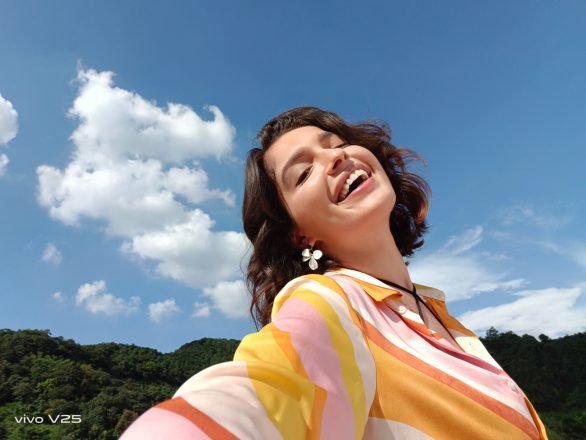 vivo continuously explores more advanced craftsmanship and production possibilities to bring new smartphone photography breakthroughs on its models, including the vivo V25 Series. As the #NighPortraitMaster, the vivo V25 Series boasts superior camera capabilities and cutting-edge imaging technology that also supports nighttime shooting. It features 64MP OIS that allows the photographer in you to take crisp and clear photographs and stable videos even in low light settings. The vivo V25's front shooter won't lag behind its main camera as you can capture perfect selfies through its 50MP Eye AF Selfie ready lens.
What's even better is that with vivo V25 Series' massive 256GB memory coupled with a 20GB dynamic RAM, you have more freedom to document your life's special moments anytime, anywhere, as it gives you plenty of space and power to save all the things that matter to you – be it photographs or apps. When the sun sets, its 4830 mAh battery for vivo V25 Pro and 4500 mAh battery for vivo V25 and vivo V25e ensures that you would still have enough phone battery left to do more of what you love. The vivo V25 Pro's 66W FastCharge also helps that you don't keep charging for a long time as it allows your phone to charge from 0 to 100 percent in just an hour.
The vivo V25 Series' sleek look, sophisticated camera features, and powerful performance offered at a competitive price is not only a nice-to-have smartphone buddy that can cater to your digital needs, but is also a perfect premium gift for friends and loved ones this festive season.
Now available nationwide, the vivo V25 Pro in Surfing Bue and Starlight Black is priced at PHP 29,999, the vivo V25 retails at PHP 23,999 while the vivo V25e sporting the mesmerizing Sunrise Gold and Diamond Black sells at PHP 17,999. vivo sends a final call to vivo and LANY fans to watch the band live in Manila this November. Every purchase of the vivo V25 Series gets you a chance to score free tickets to the A Picture Perfect Night with LANY concert presented by vivo Philippines. Filipino fans can purchase the vivo V25 Series via vivo's official website, Shopee, Lazada and all vivo stores and kiosks nationwide.
For more information on vivo's latest news and updates, please head to vivo's official Facebook, Instagram, Twitter, and YouTubechannels.
SHARE THIS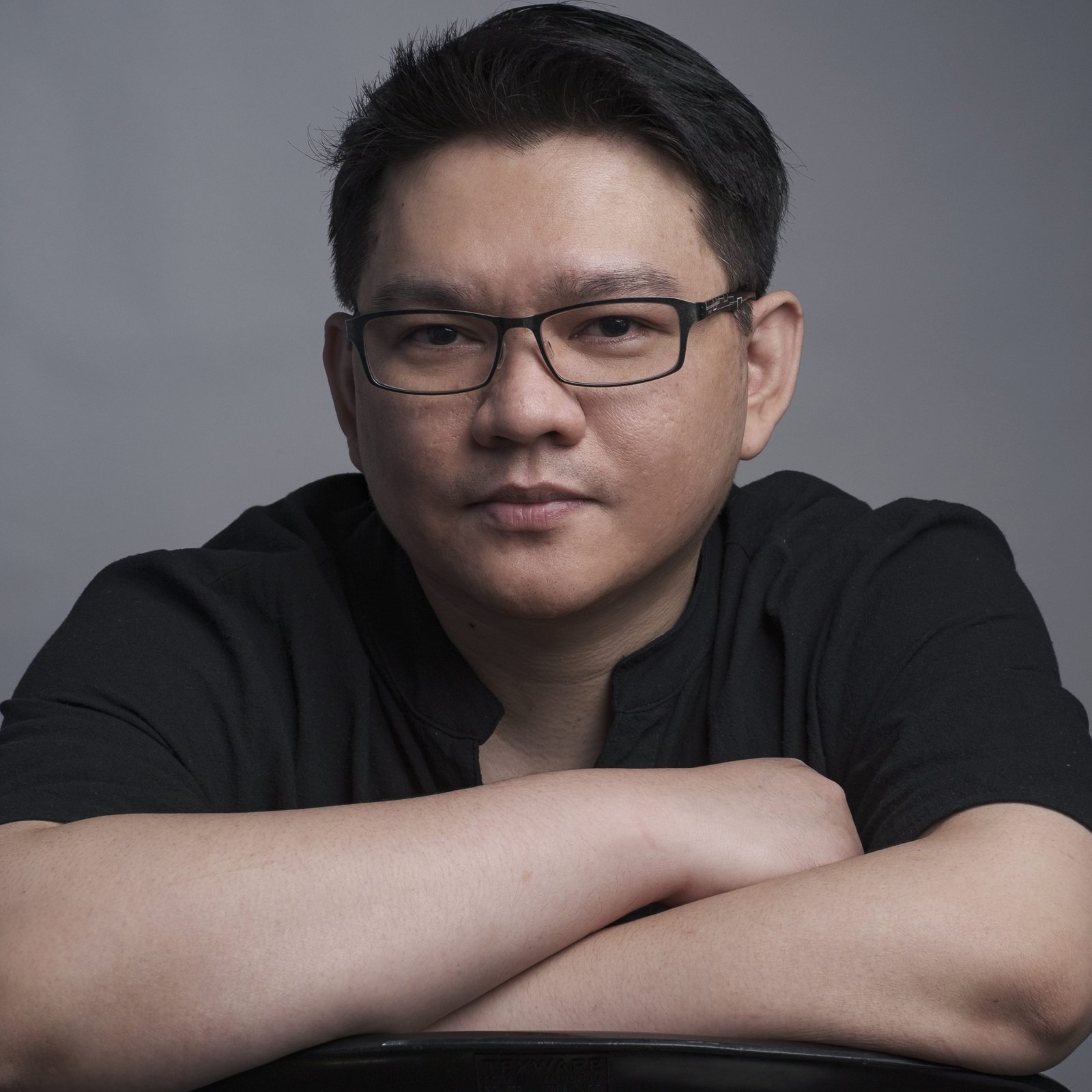 The Broll who always got your back online!