I may not be the most die-hard fan of the Diablo series but I am definitely one of the casuals that really enjoyed the games. I played both Diablo II and the more not-so-recent Diablo III and when I heard a mobile game is in the works, of course, I was stoked about it. Regardless of how people received and criticized the upcoming mobile iteration of the game since it was announced, I am definitely positive that this game will bring the series back to relevance at least while waiting for the main Diablo 4. Spoiler alert: The Diablo Immortal exceeded my expectations by providing a familiar feel while streamlining the overall gameplay experience to cater to the mobile gaming platform. 
I was lucky enough to be given the chance to play the game in its closed alpha state and I'm actually late to the party since I had this for quite a while now. With that being said, I'm still very excited to share with you my own thoughts about this game.
In this overview, I'll walk you through the different gaming mechanics while trying not to spoil too much about the story. I'll guide you through whatever I observed while playing the game until I reached level 28 at which point I thought I had a good grasp of the game and can move forward on my own.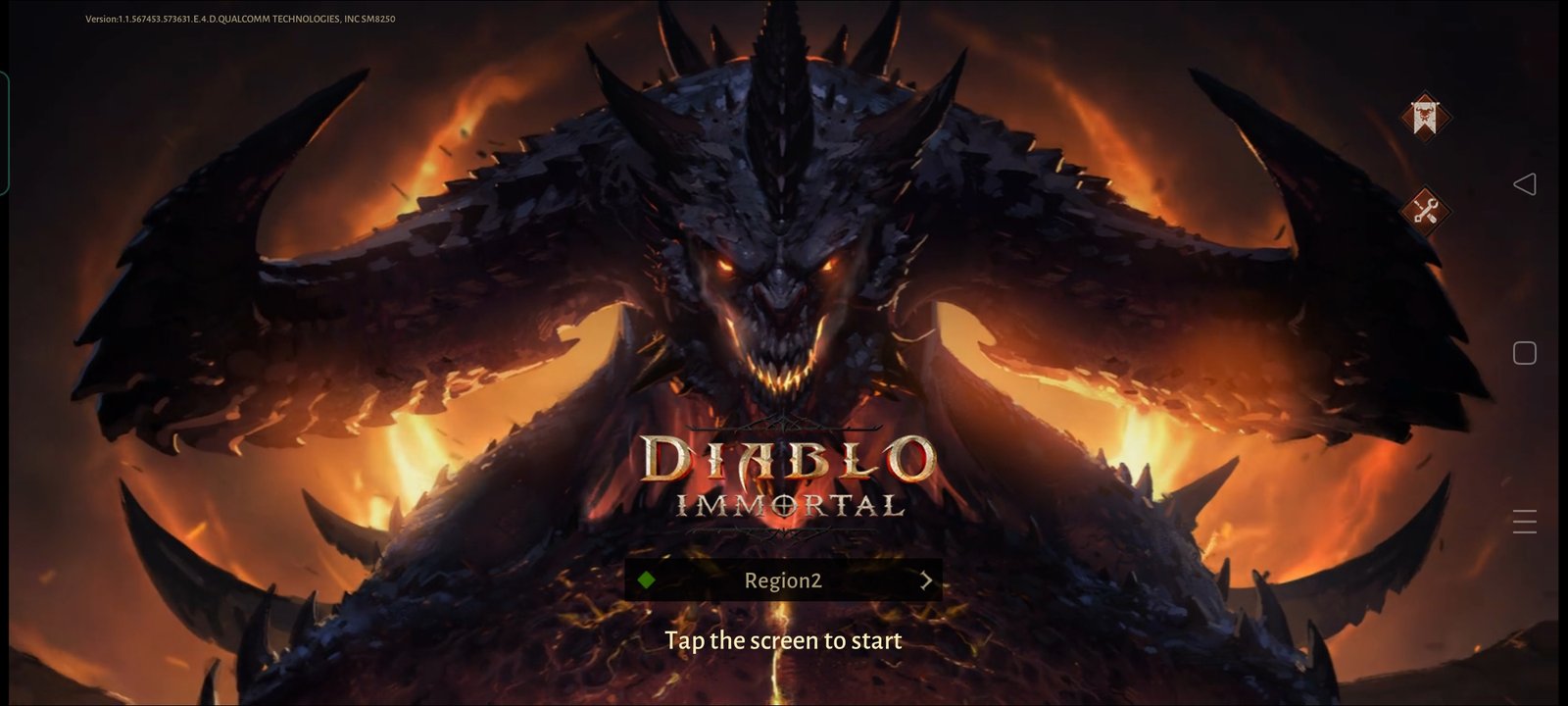 Story and Timeline
To get a good grasp of what's coming ahead, the story and timeline of the Diablo Immortal is set around the time between Diablo II: Lord of Destruction and Diablo III. You'll be responsible to stop Diablo's minions from gathering the shattered Worldstone and prevent them from resurrecting The Lord of Terror, Diablo. 
Characters and Character Creation
At least for the Closed Alpha version, there are 5 different characters to choose from. Barbarian, Wizard, Demon Hunter, Monk, and Crusader.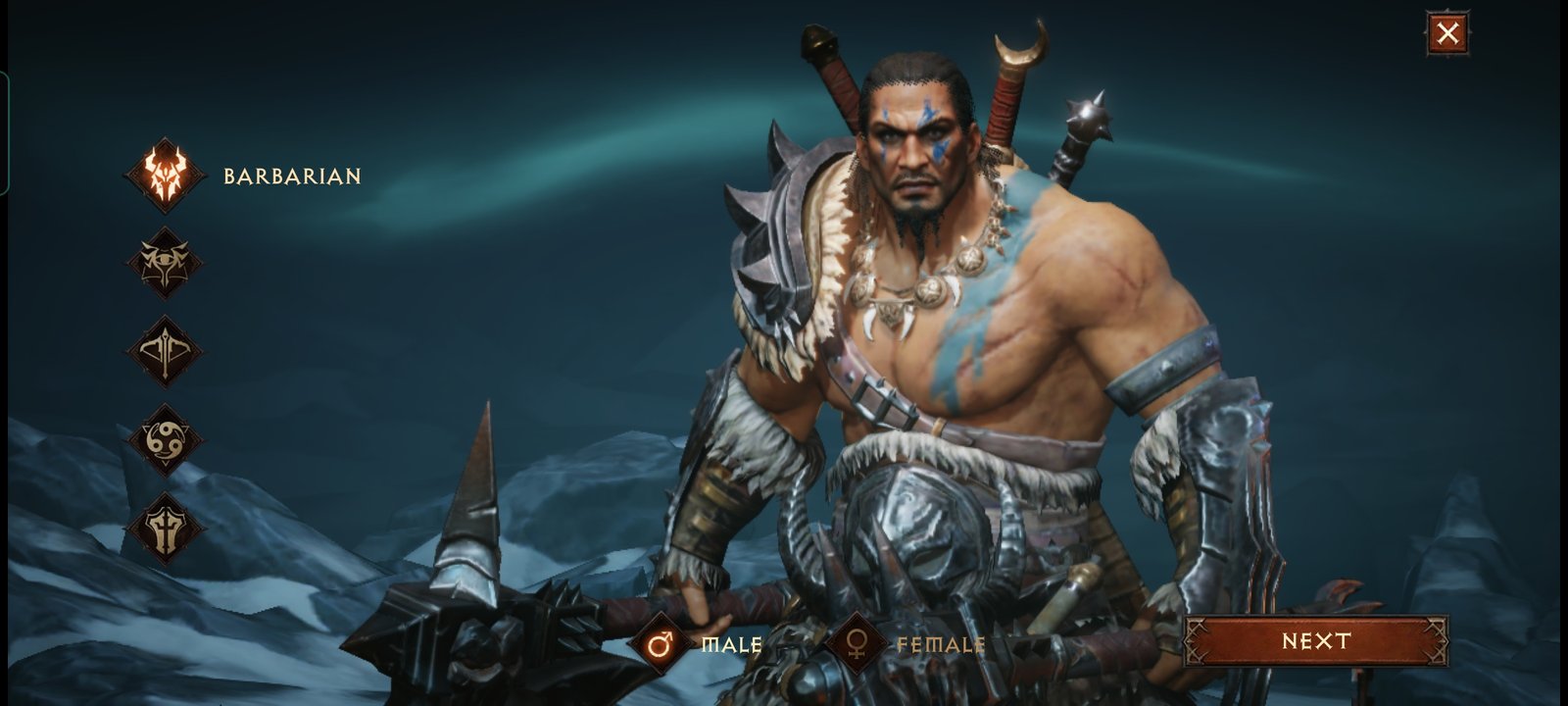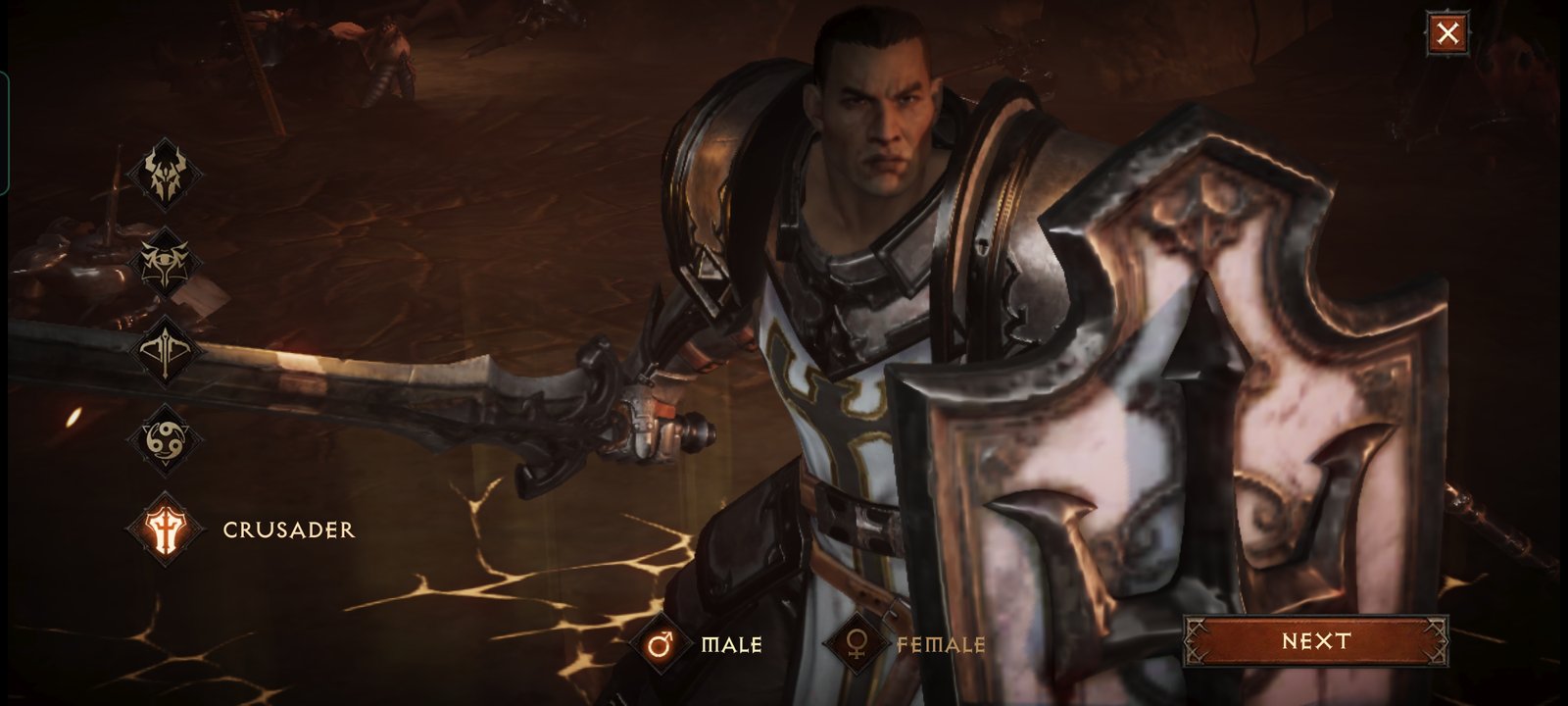 There are also two genders and each gender has its own animation.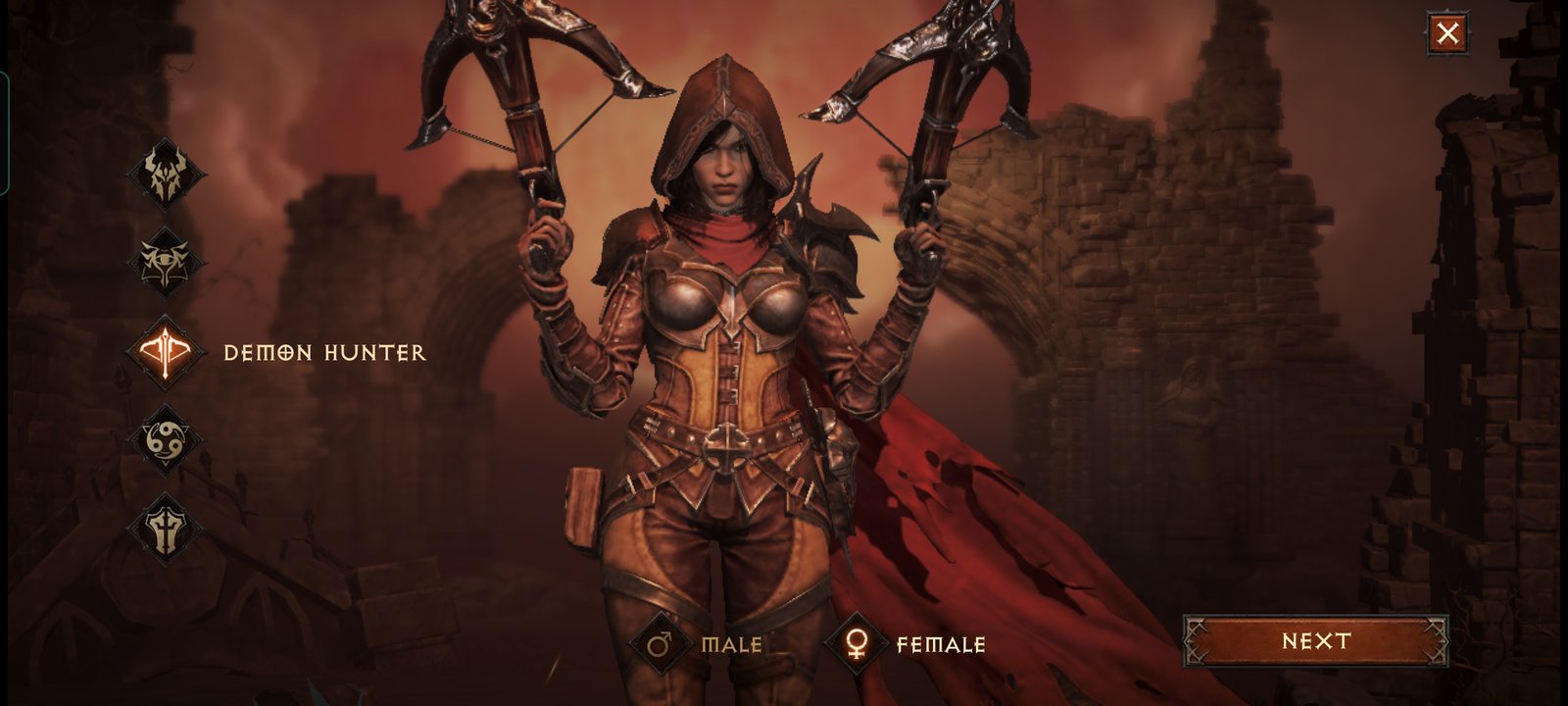 Character creation is fairly simple with up to three different face presets.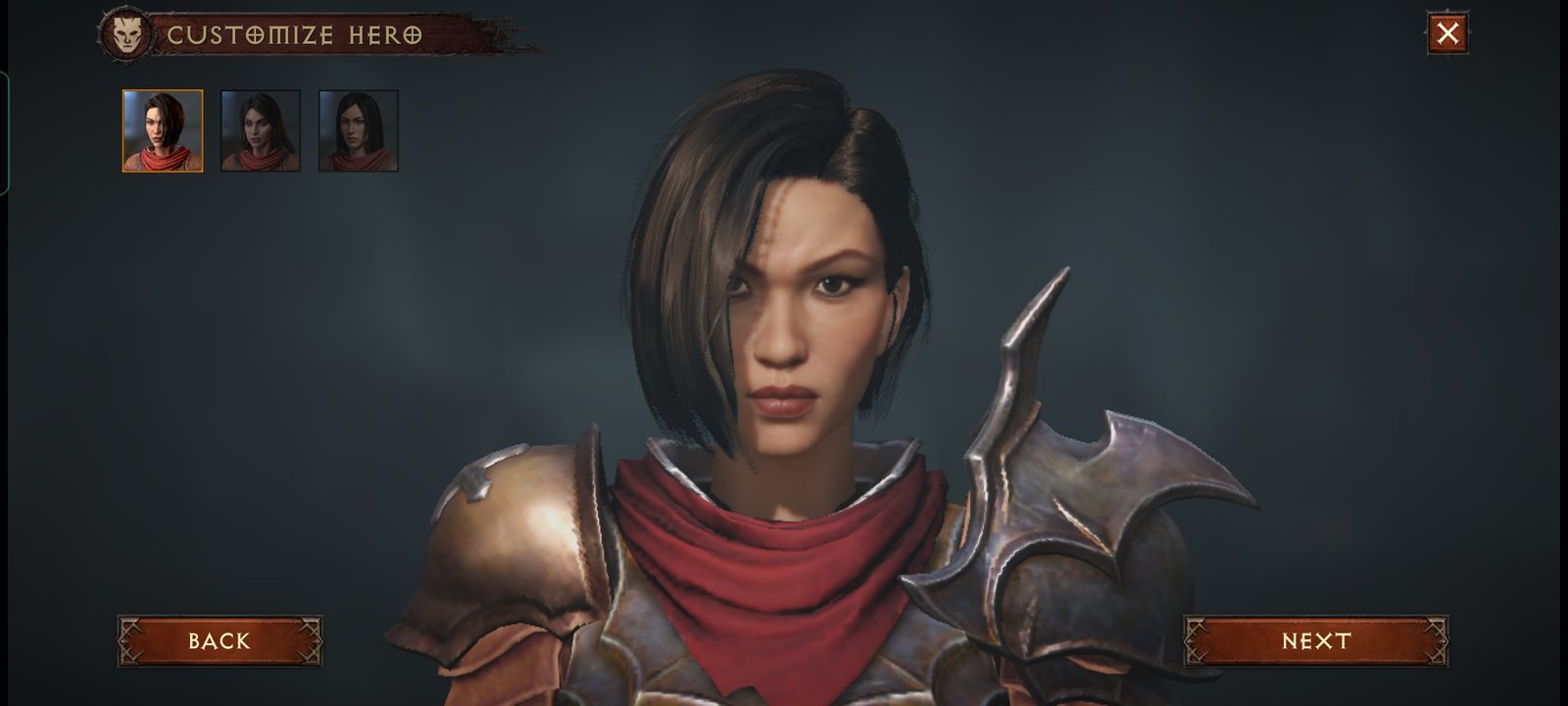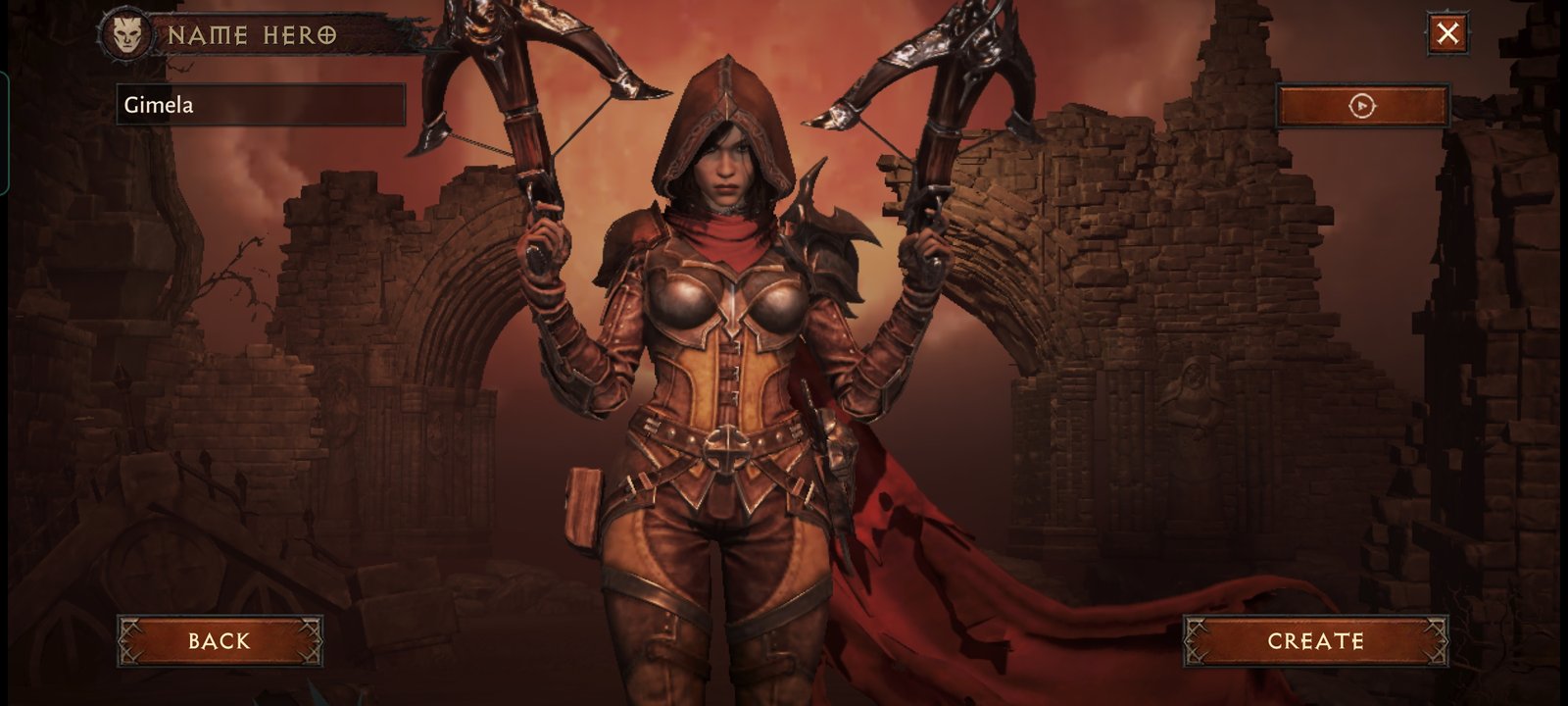 Overview Proper
Right off the bat, the graphics are very impressive and on-par with my expectations from a big developer like Blizzard. There are a lot of details, micro animations, and small supplementary things that add up to the overall visual experience while maintaining a clear focus on what's going on at the center of the action.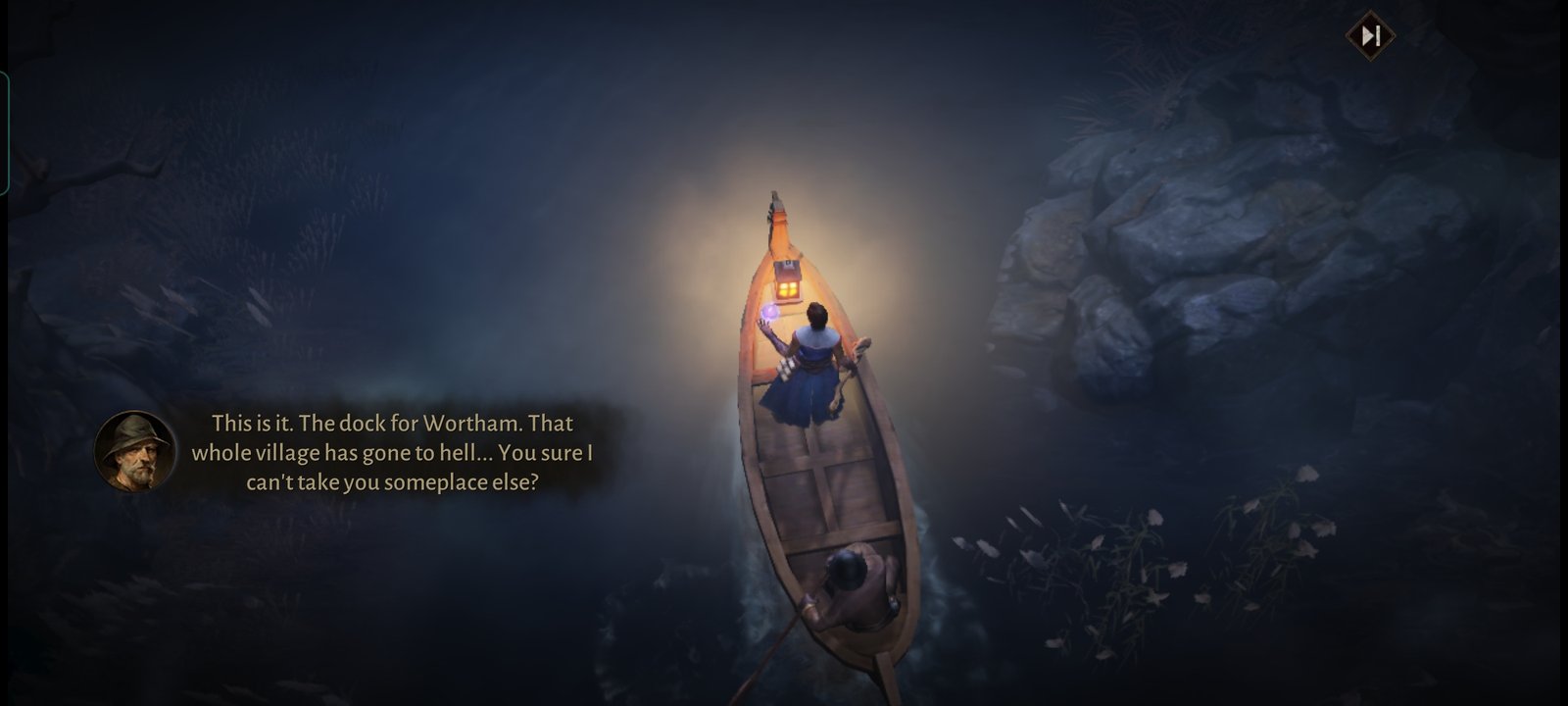 The gameplay mechanics such as basic movements and in-game interactions are pretty much what you would expect from any modern RPG game with swipe, tap, and hold actions.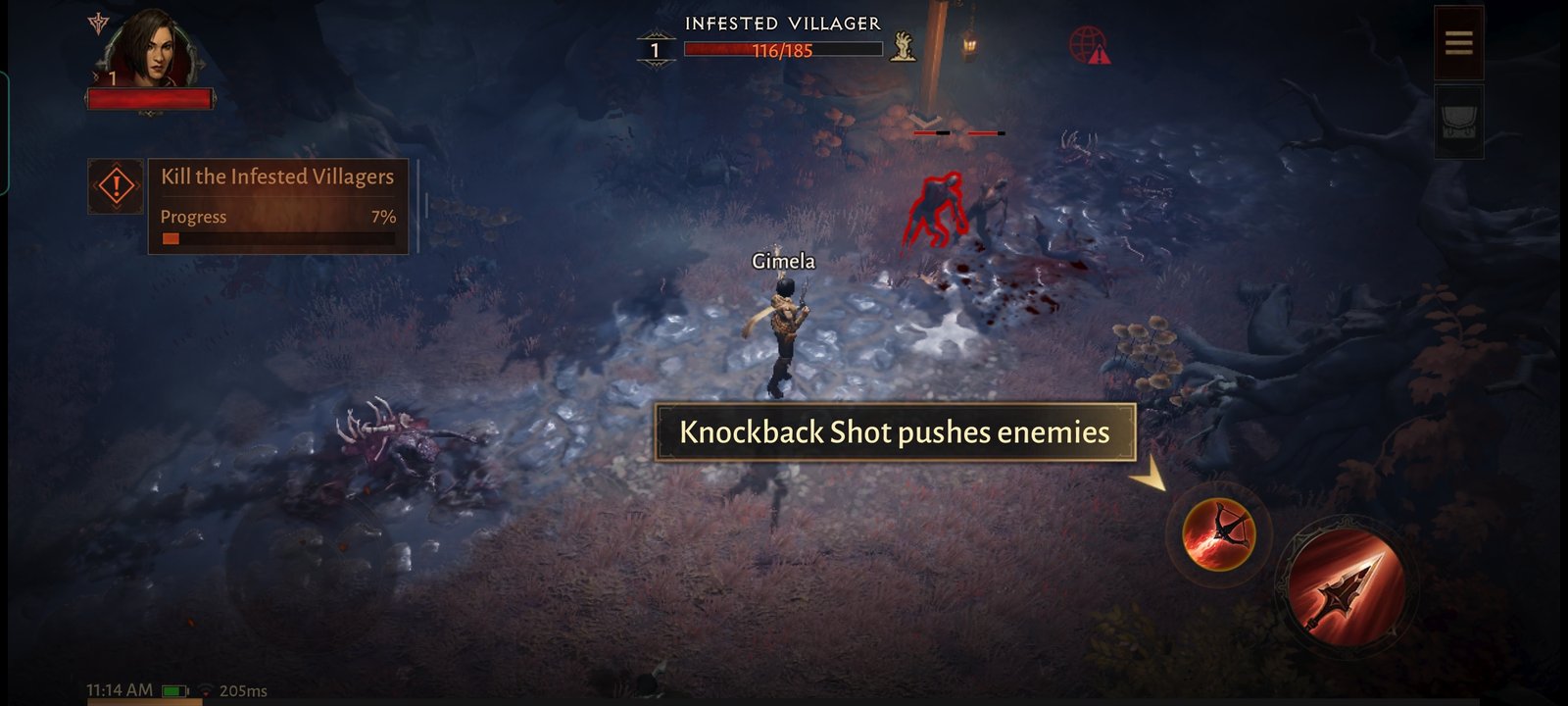 The tutorial part of the game is also easy to understand. Everything is also laid out properly in the screen interface and it's difficult to get lost especially with the easy to follow but non obstrusive waypoint system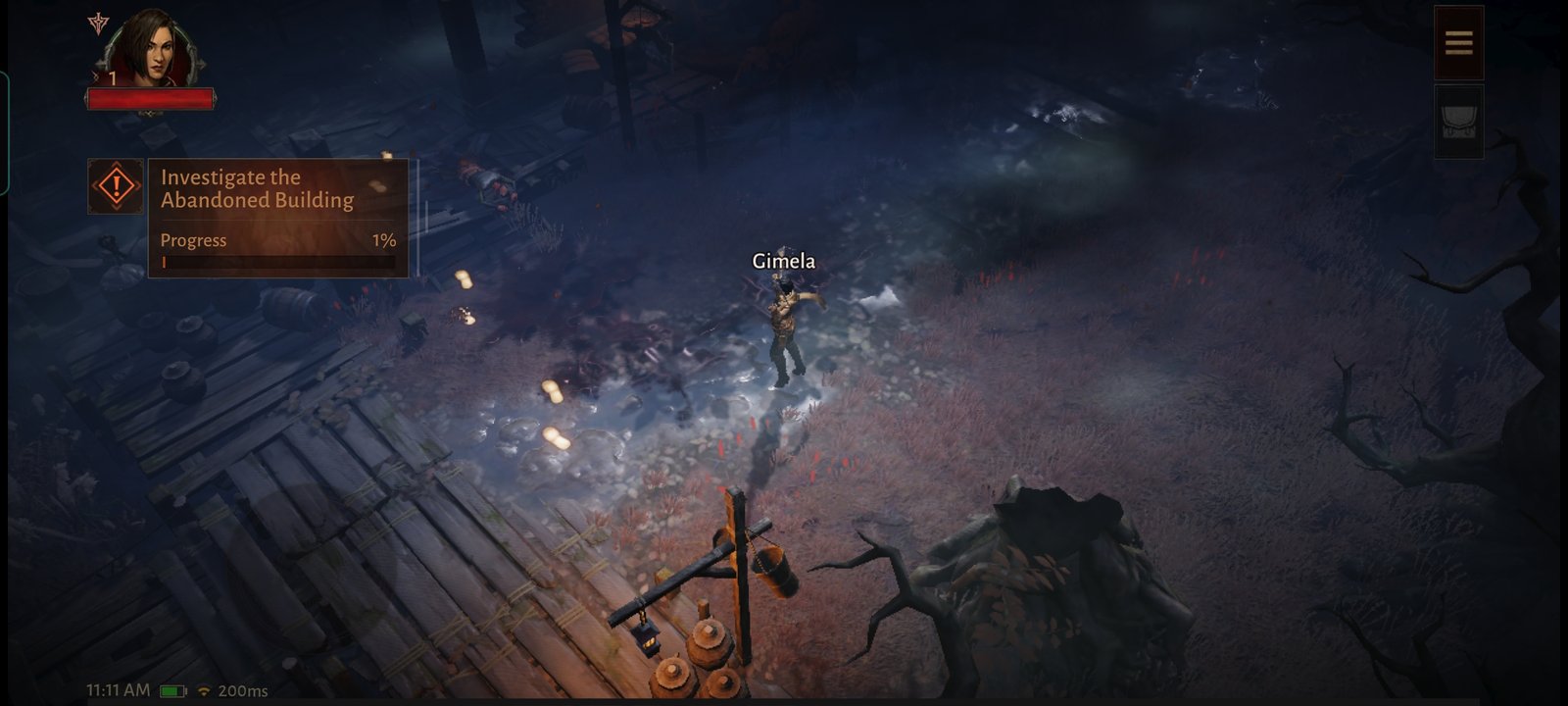 Enemies are easy to recognize especially the one you are attacking thanks to the visible highlights.
Some skills can be directed towards a specific area which may come in handy in some situations but also introduces a possible issue when you miss-swipe or when lifting your fingers away from the screen while activating a skill.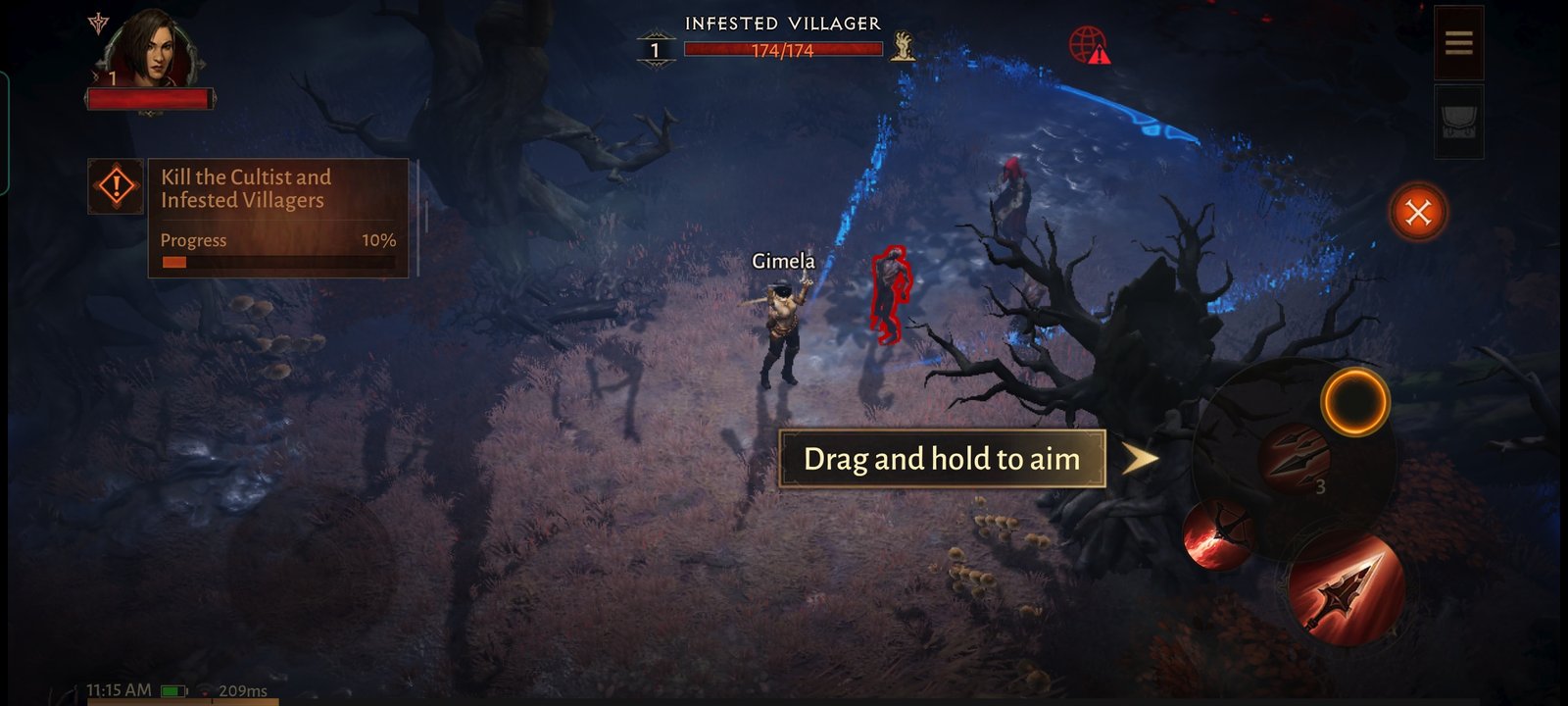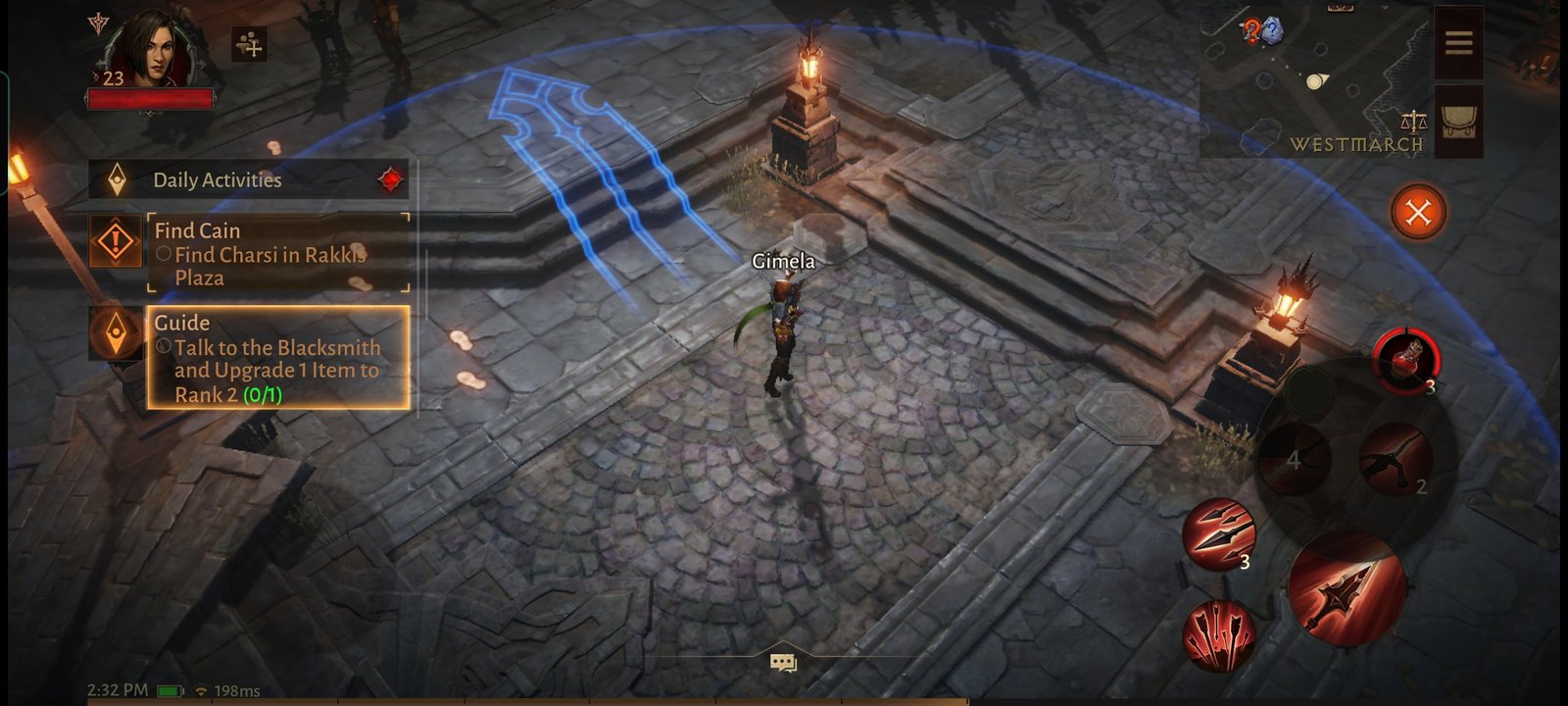 Skills cooldown is also easily recognizable and it'll also prompt you with a warning if it isn't ready yet. However, I feel like they can make the rotating animation during skill cool down to stop at a certain point with a mark so that you know exactly when the skill will be available again.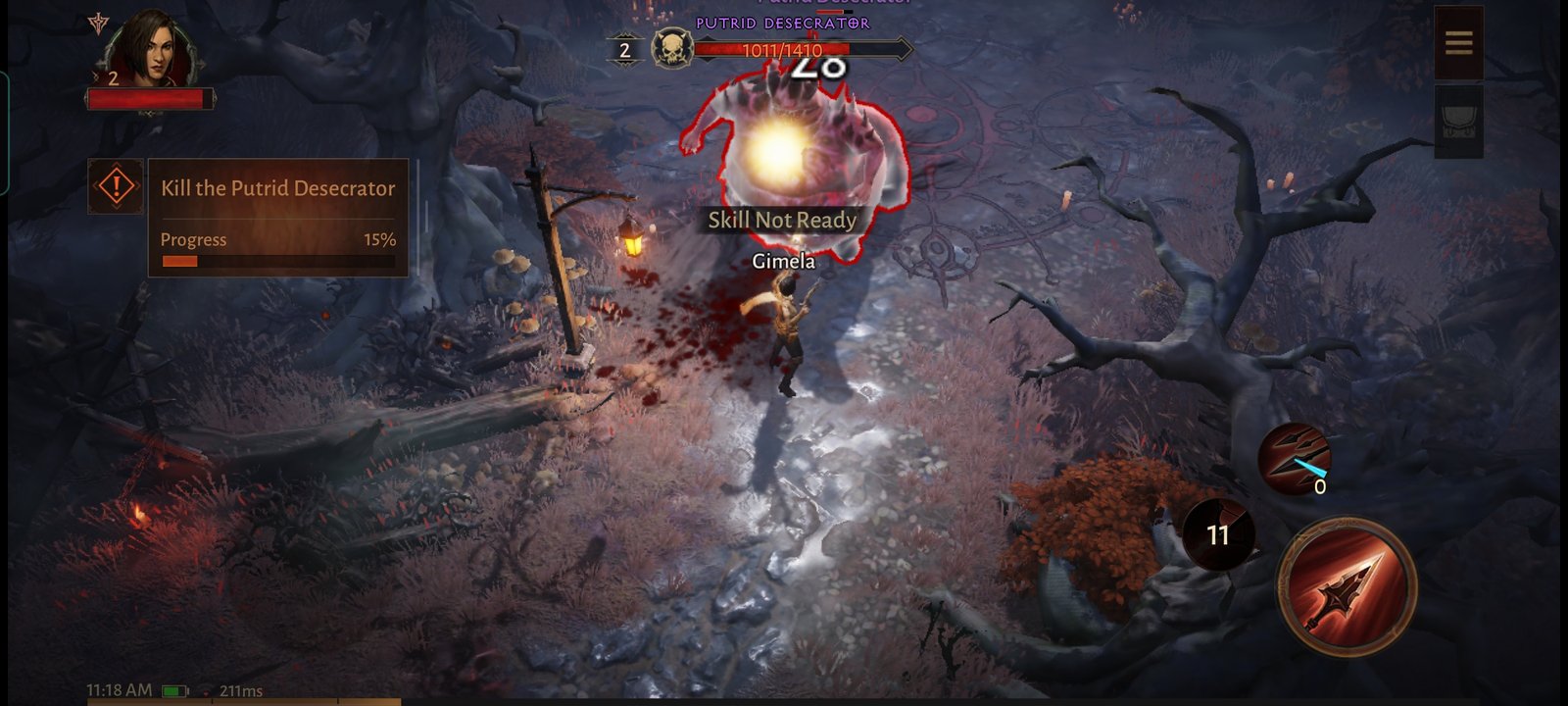 Cutscenes and boss fights are also pretty cool and reminiscent of what I've experienced from Diablo III
The looting system is also quite easy, equips require manual pick up while for gold, you just have to walk by them.
The inventory interface is also very good, the changes take effect on your character preview whenever you change your equips.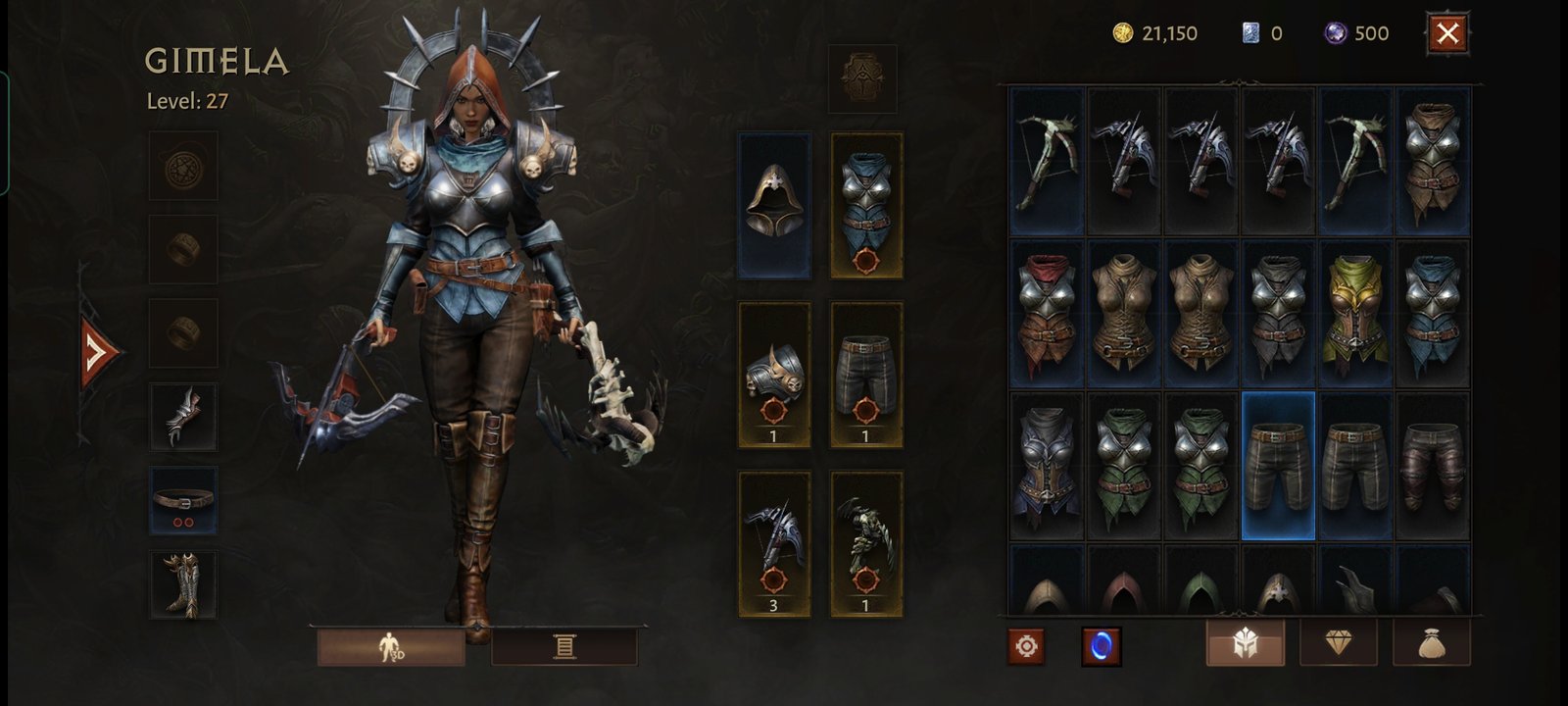 Though I wish you could also zoom in closer on your character anytime and anywhere on the map so that you can take some photos especially if you want to flex your build.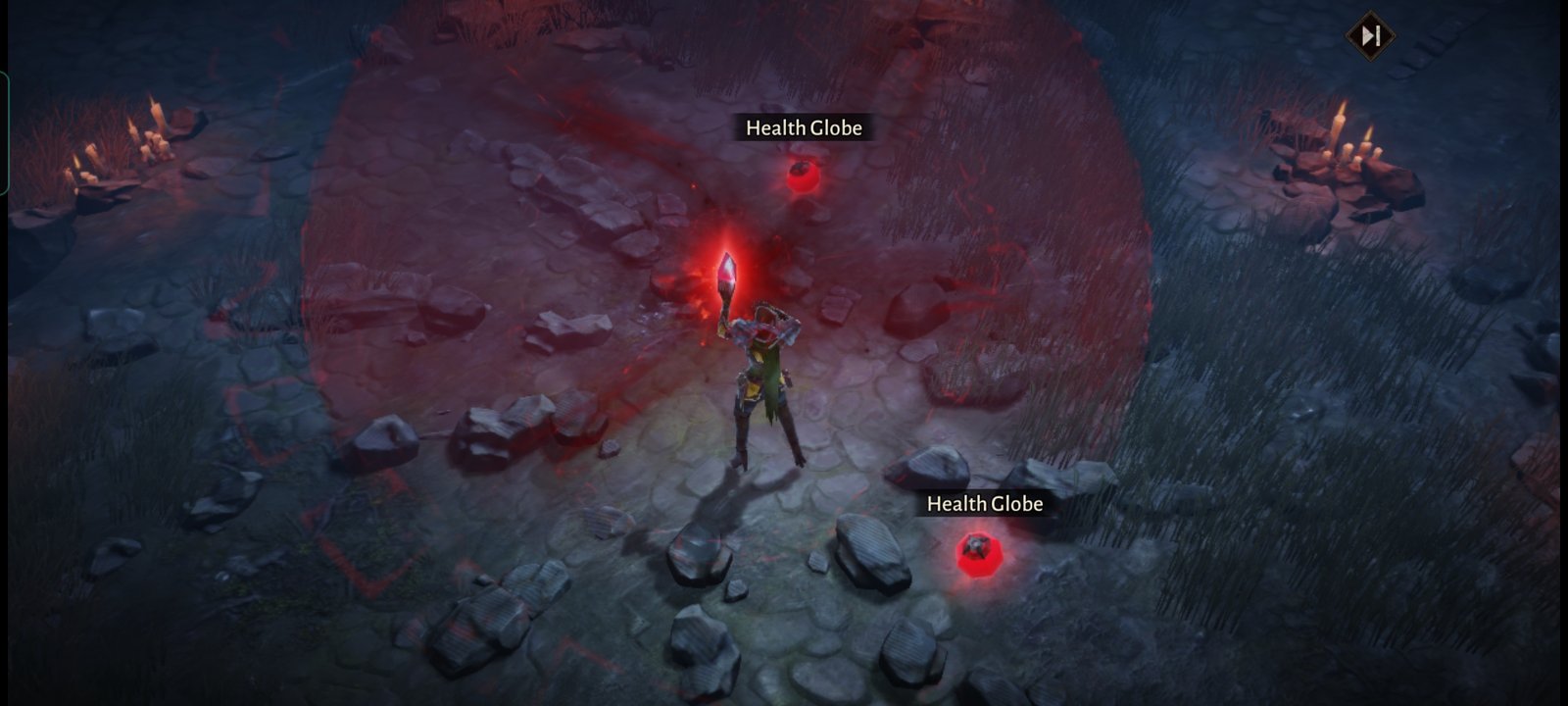 The skill system is also fairly simple, you have up to 4 different special skills with one spammable primary skill that also charges up your ultimate, you can also swap skill slots depending on your preference.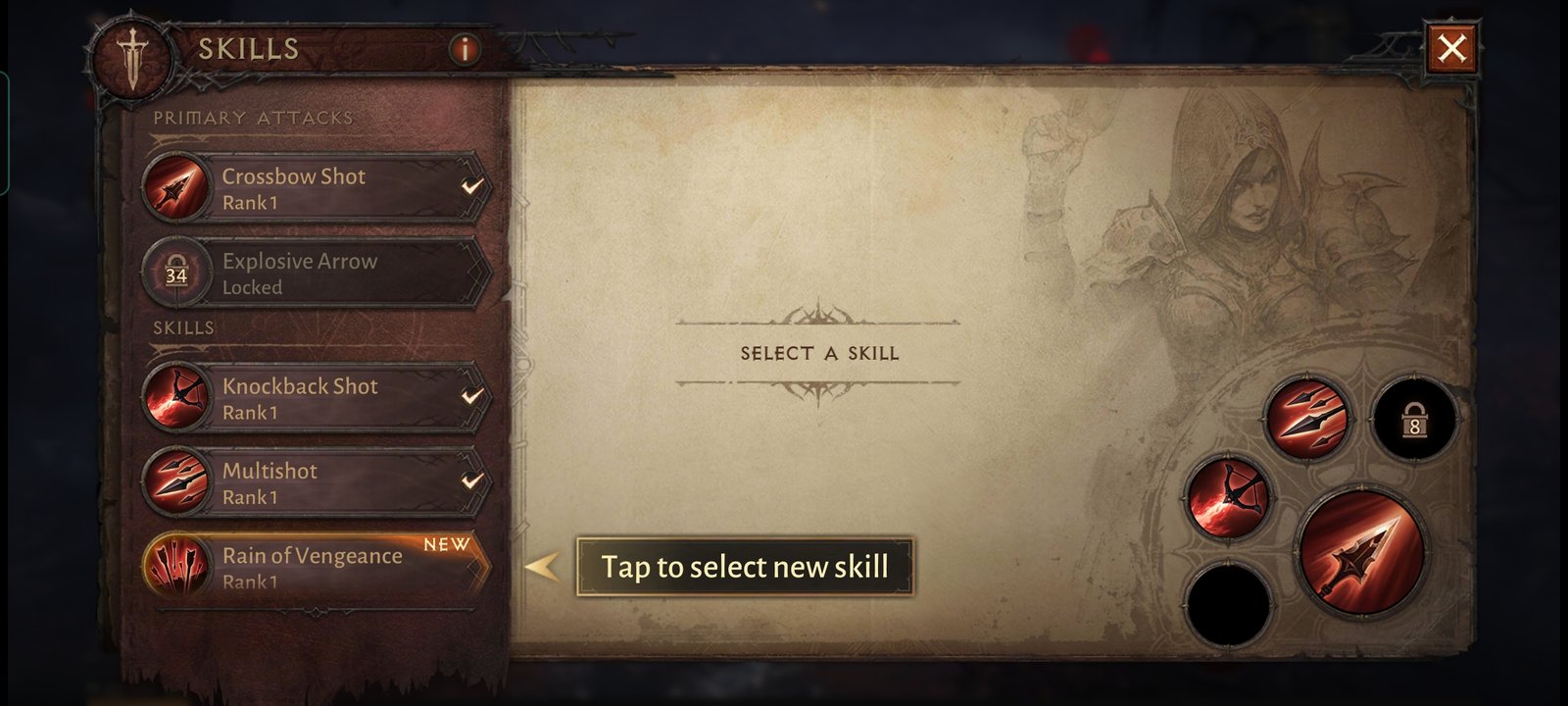 I also like that you can execute skill combos even at an early stage in the game, like for example, I can fire rain of vengeance which shoots arrows upwards then rains down on your enemies while at the same time firing up multishot towards the enemies and most of the time, at this level that combo will pretty much wipe out the enemies around the area.
Another thing that I like about the inventory system is that there is an arrow indicating a better item that you can equip and that you can check the items side by side to see their differences. This makes item decisions fairly easy.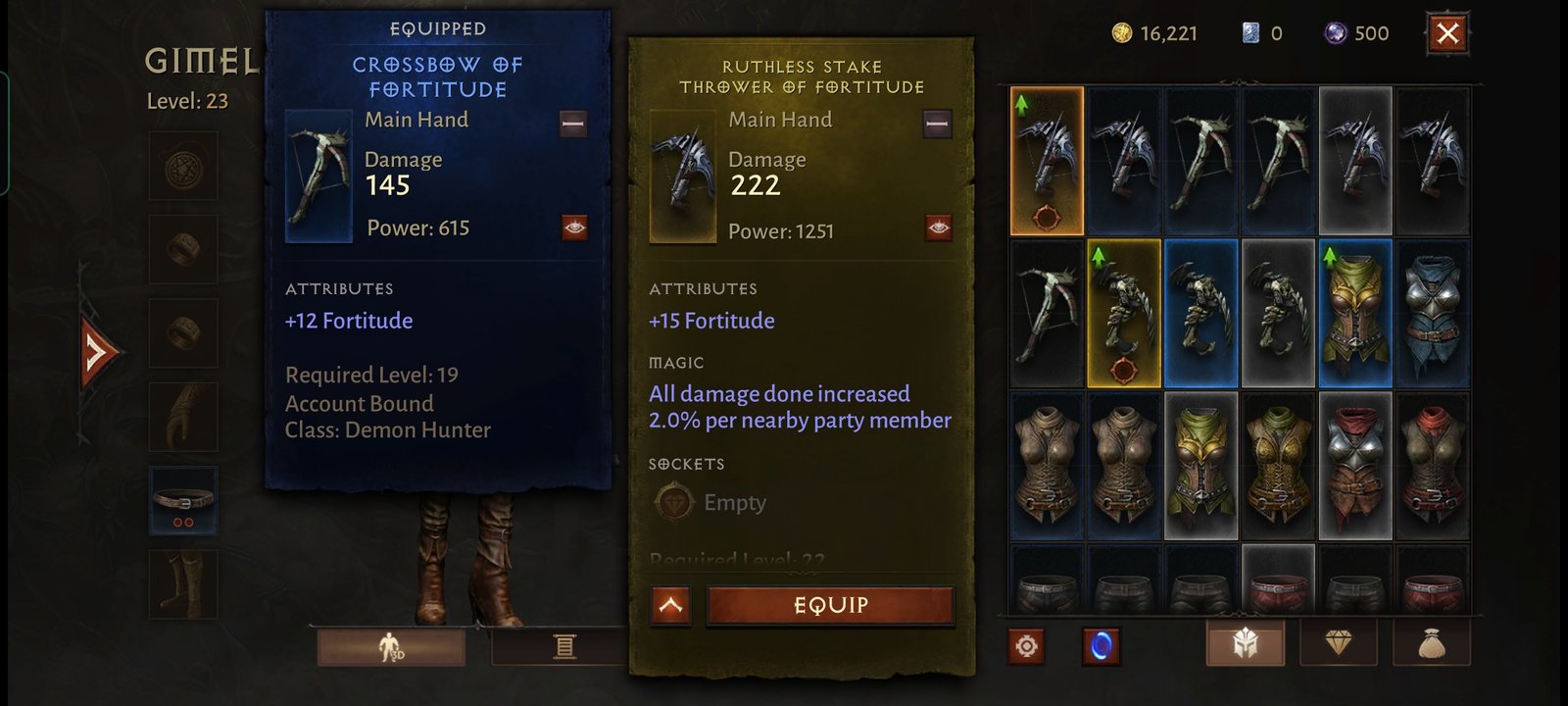 Going into town, again I wish you can zoom in closer to the characters so that not only you can appreciate your character more, but also the NPC and the environment around you.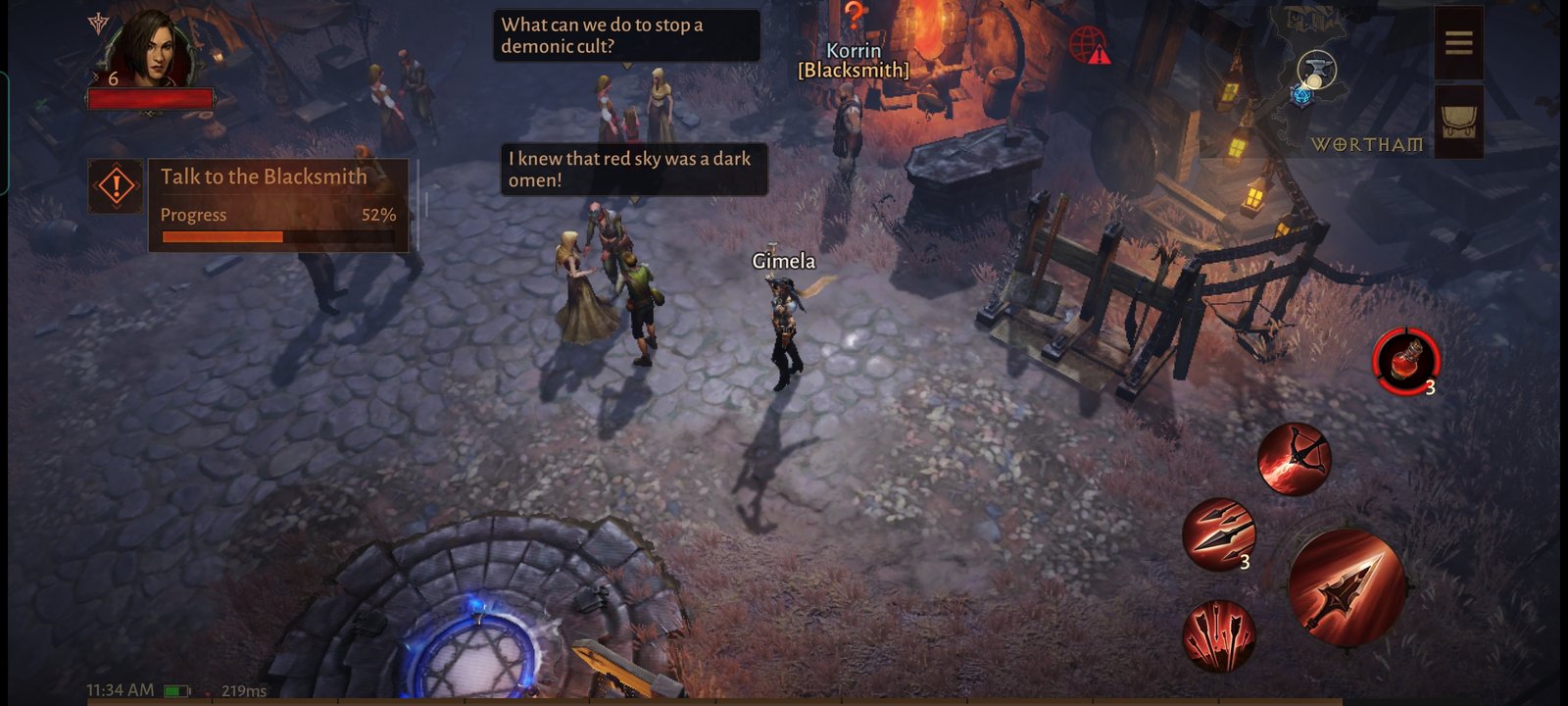 One familiar character that I immediately recognized in-game is Deckard Cain, a scholar who usually provides most of the in-game lore and guidance.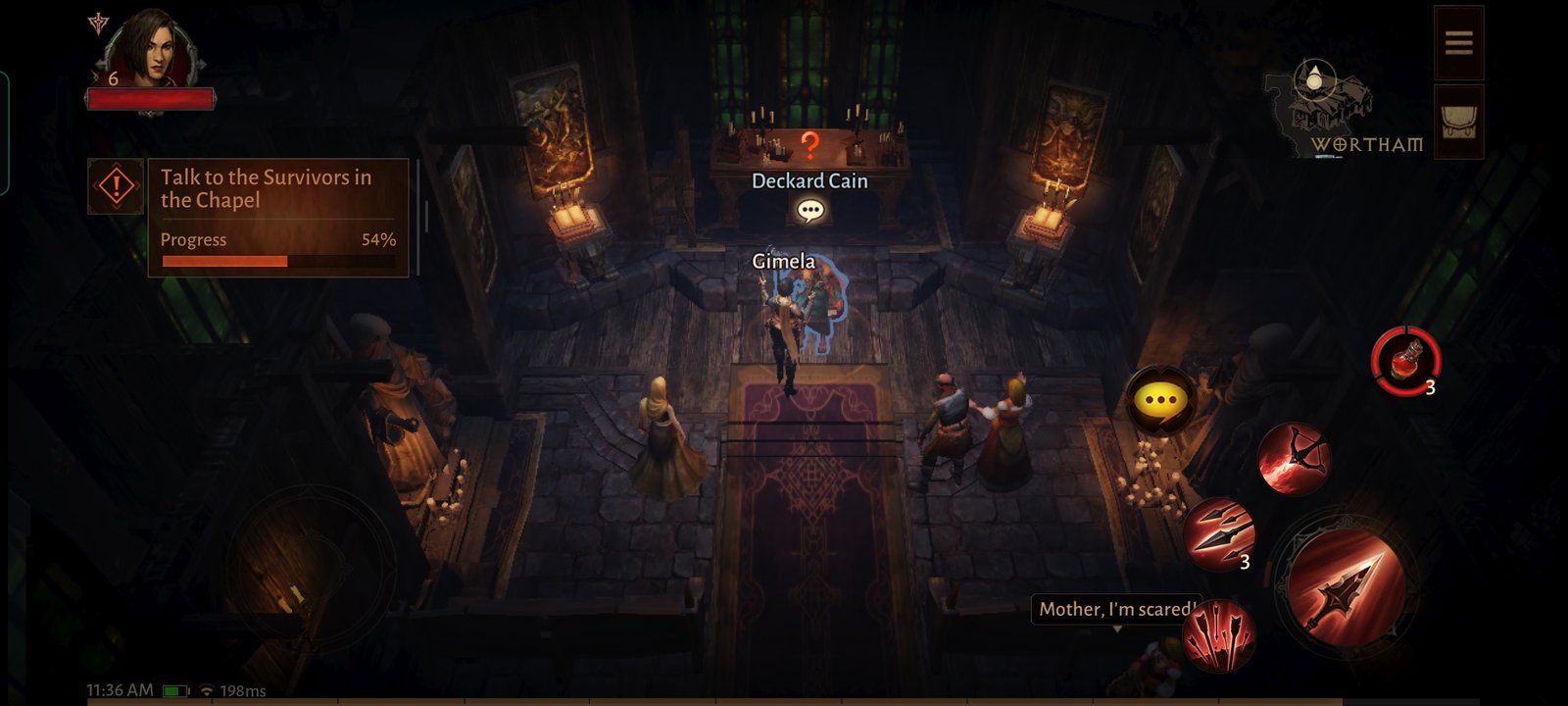 As you progress, new skills are going to be available. But since you only have 4 slots, you'll have to prioritize one from the other. Choose wisely depending on your build or your upcoming opponents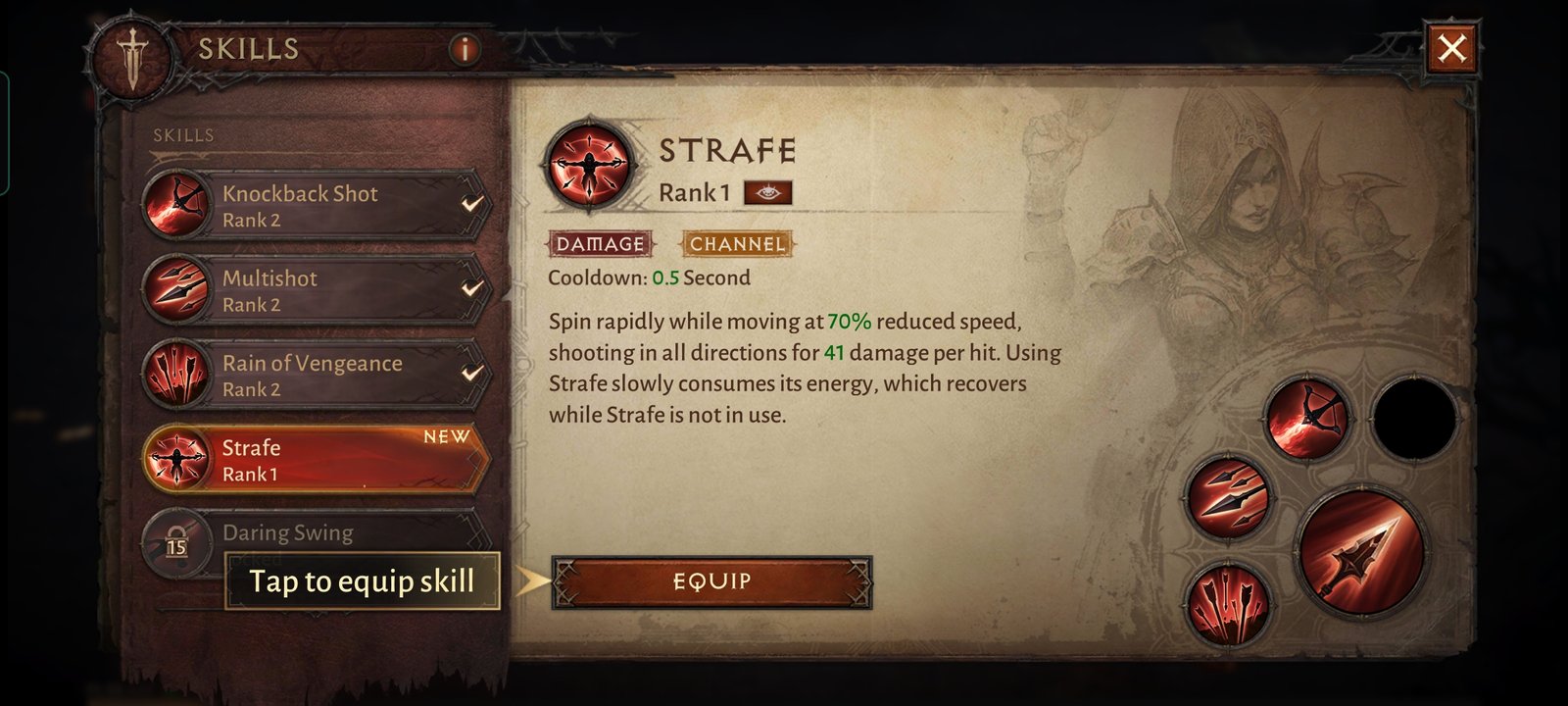 The combat gameplay is really good, especially when executing skills simultaneously, the animations and sound effects really add to the overall good gaming experience.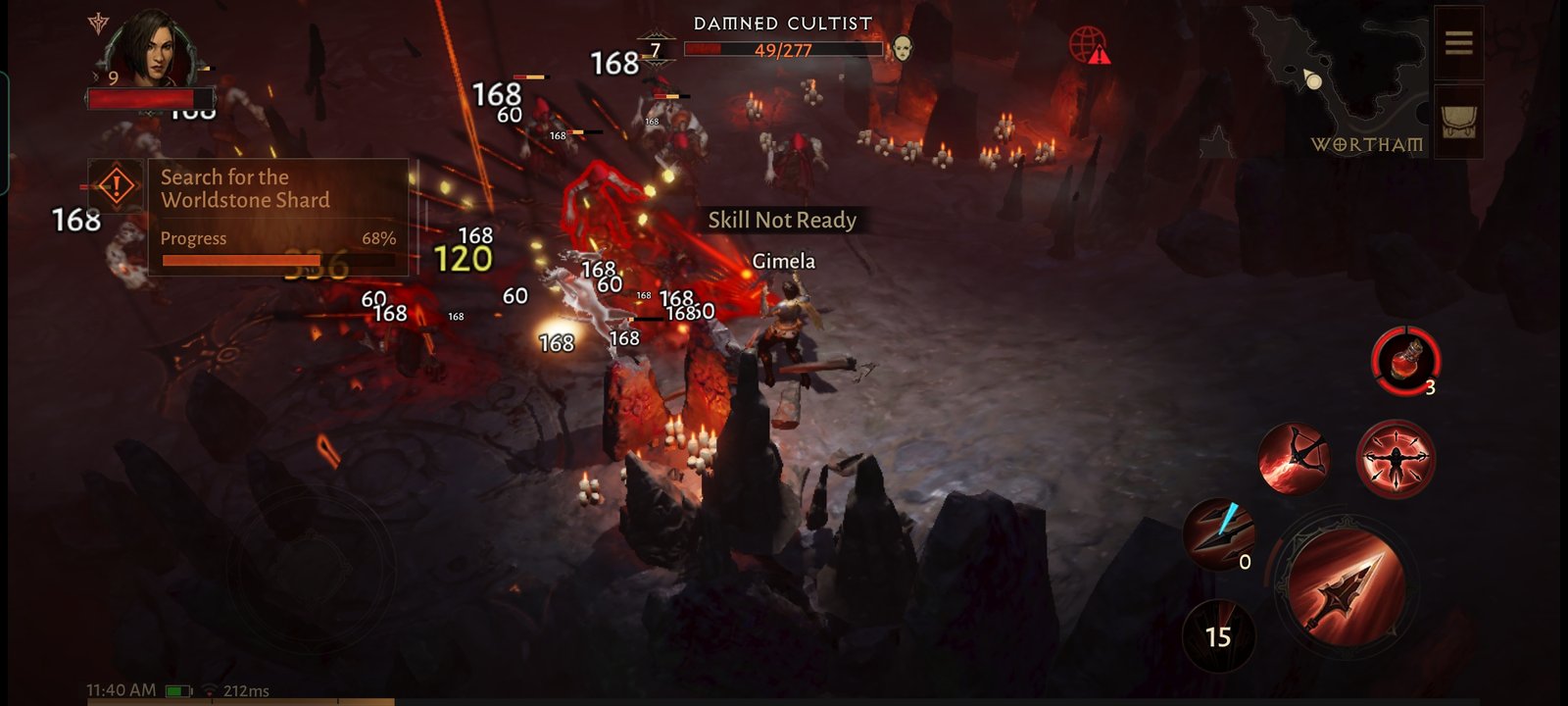 Like in Diablo III as far as I can remember, the bosses in Diablo Immortal also give you a clue on where it will strike next so it's quite easy to dodge making the fight a bit less challenging at least in this early stage of the game.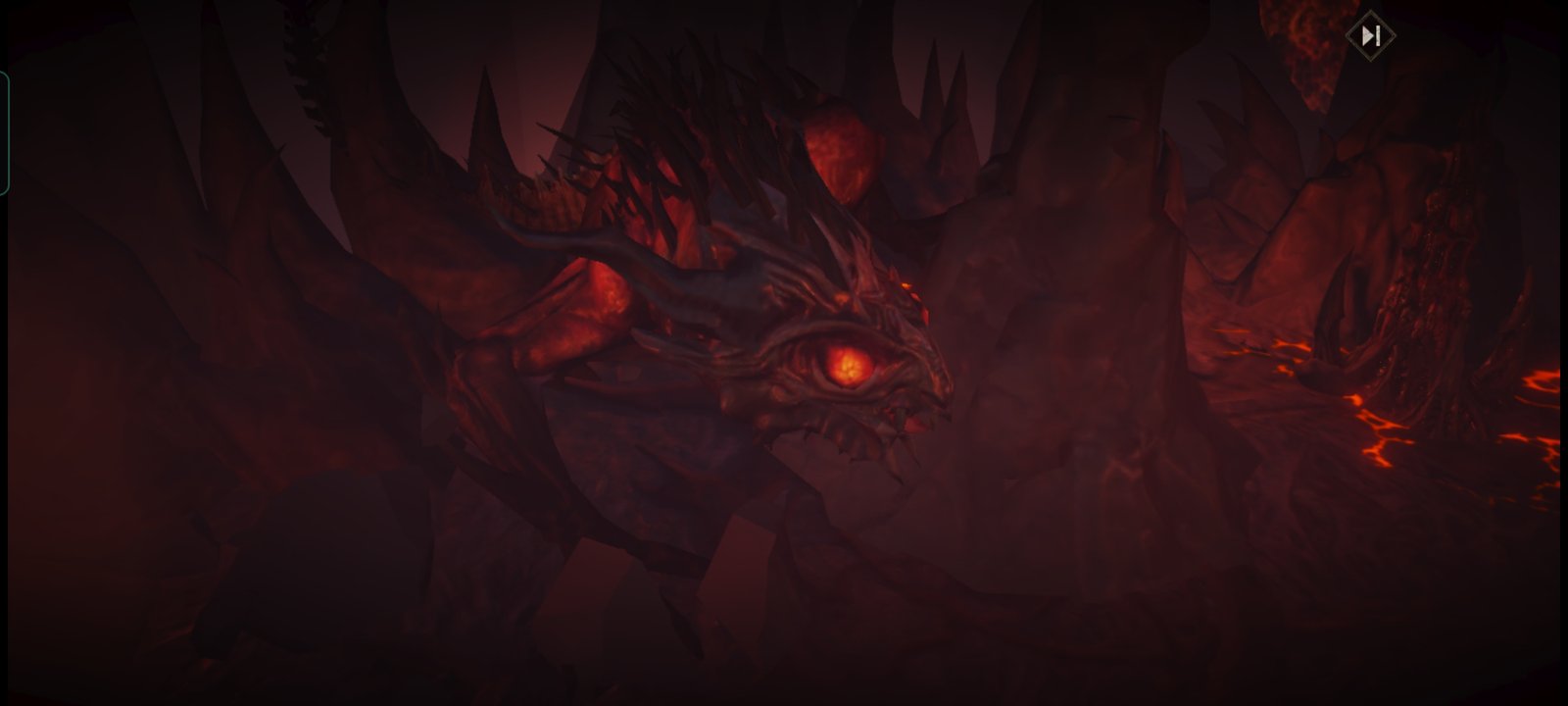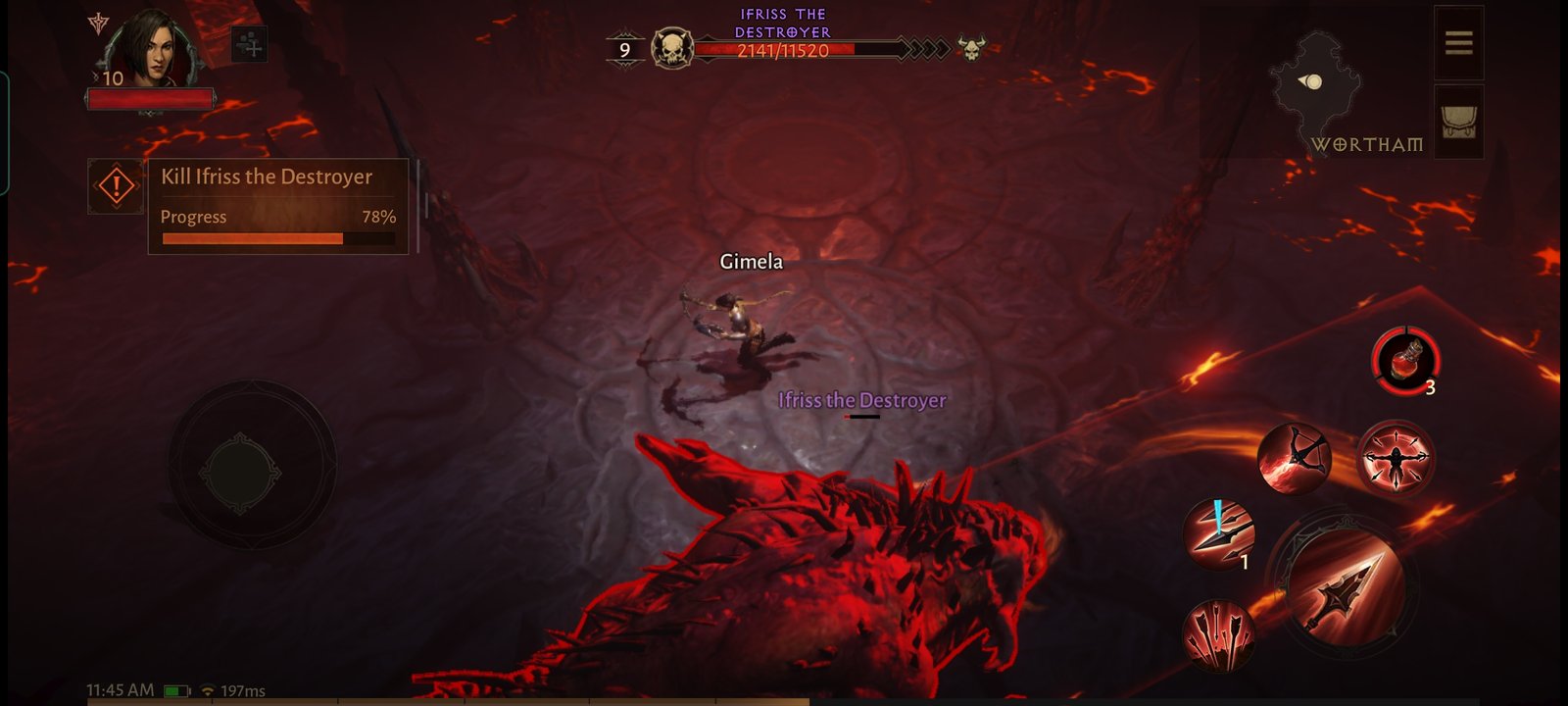 Now, unlike Diablo II, you can't accidentally enter a town portal by walking through it, you have to manually press the icon which is good.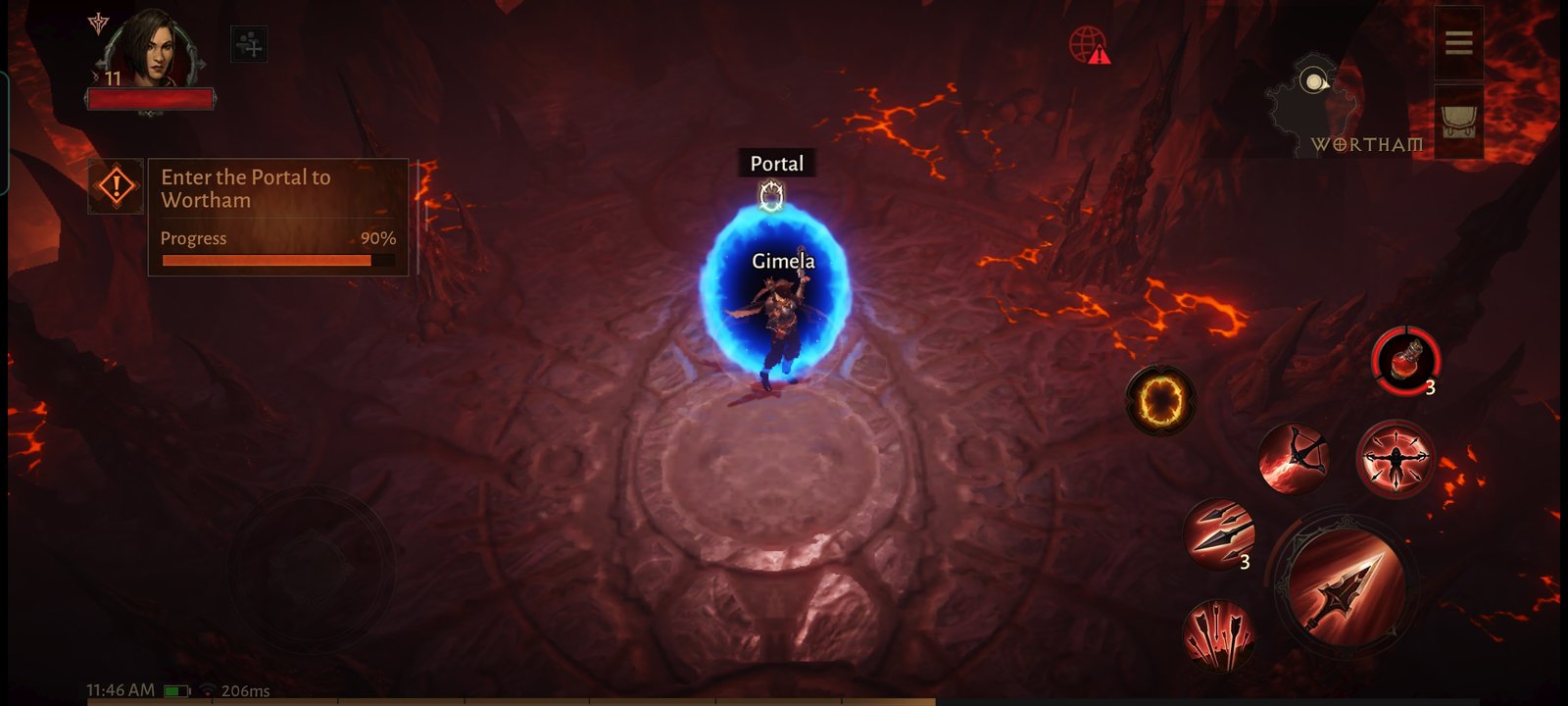 At level 10 or so, you'll finish the first major quest and will be introduced with more gameplay details and other things that you can explore around the game. 
You can also claim daily rewards and other perks for playing the game more frequently.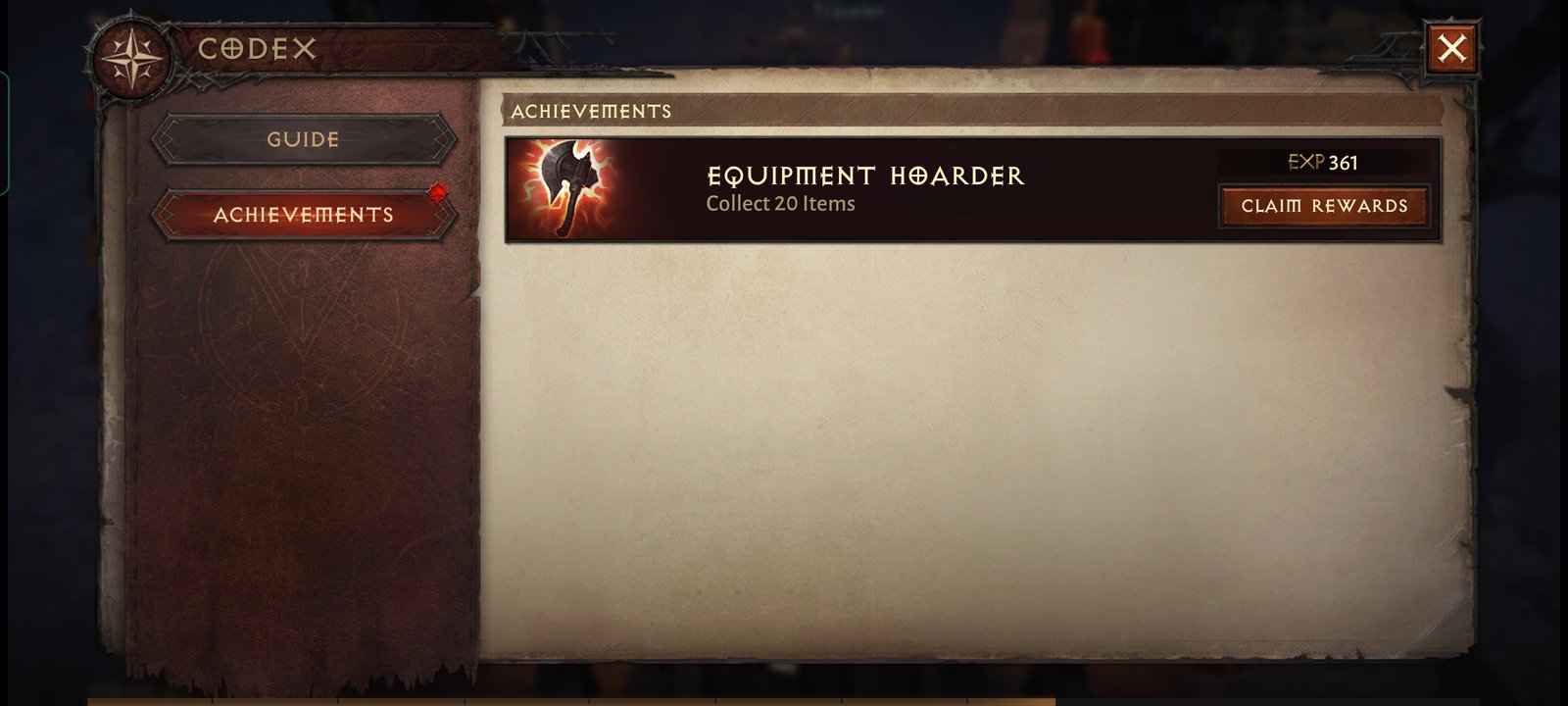 The town and world map are also well laid out and easy to navigate.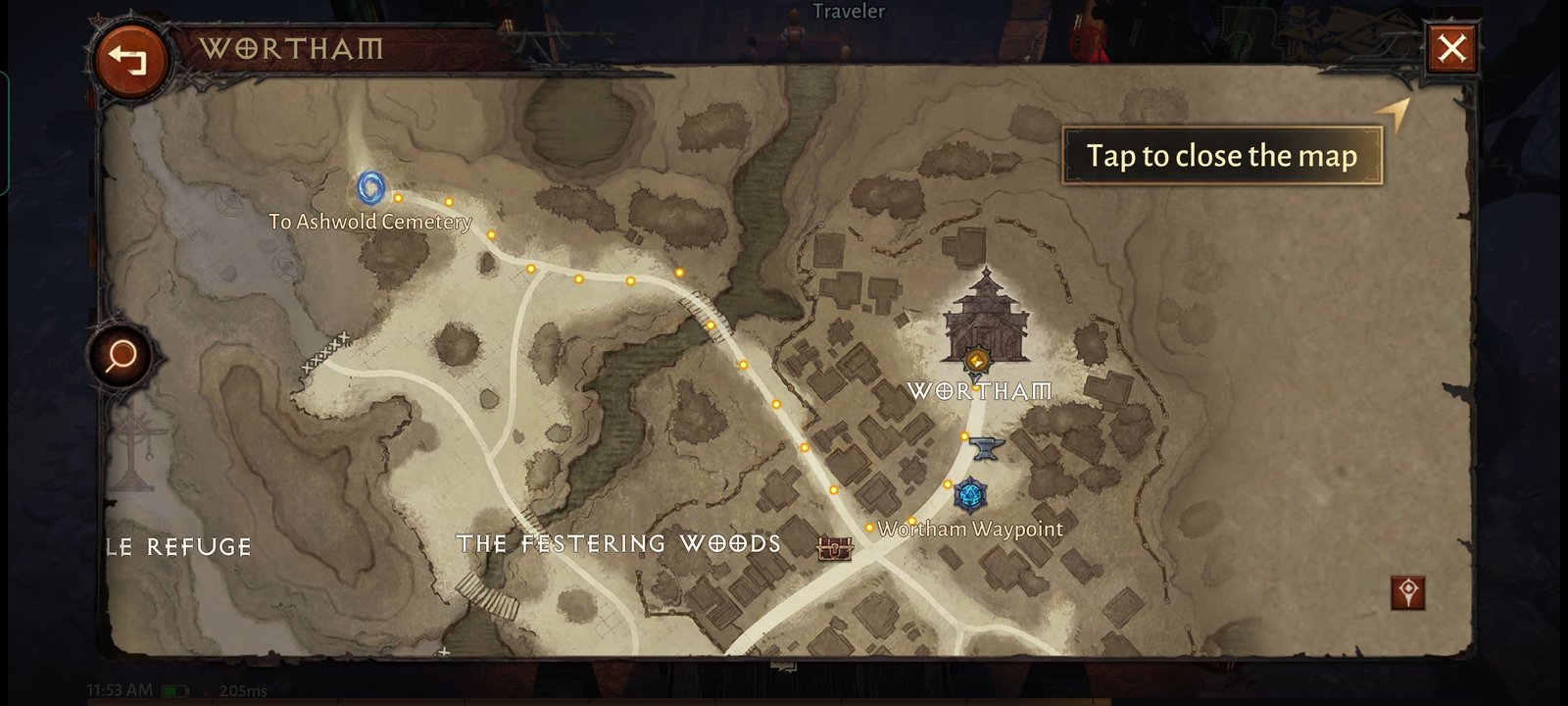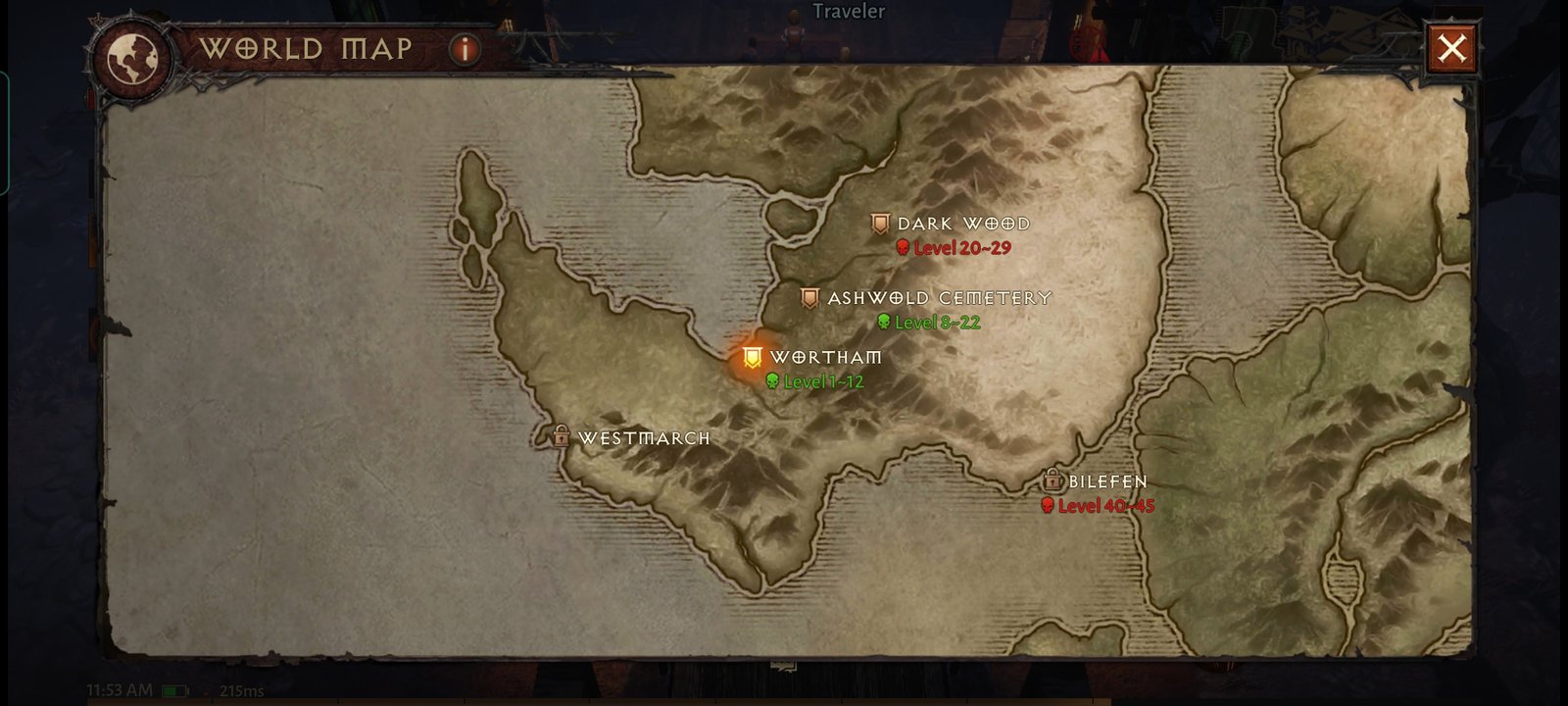 I also like the quest guide system with an option to just tap it and your character will automatically navigate and follow the path.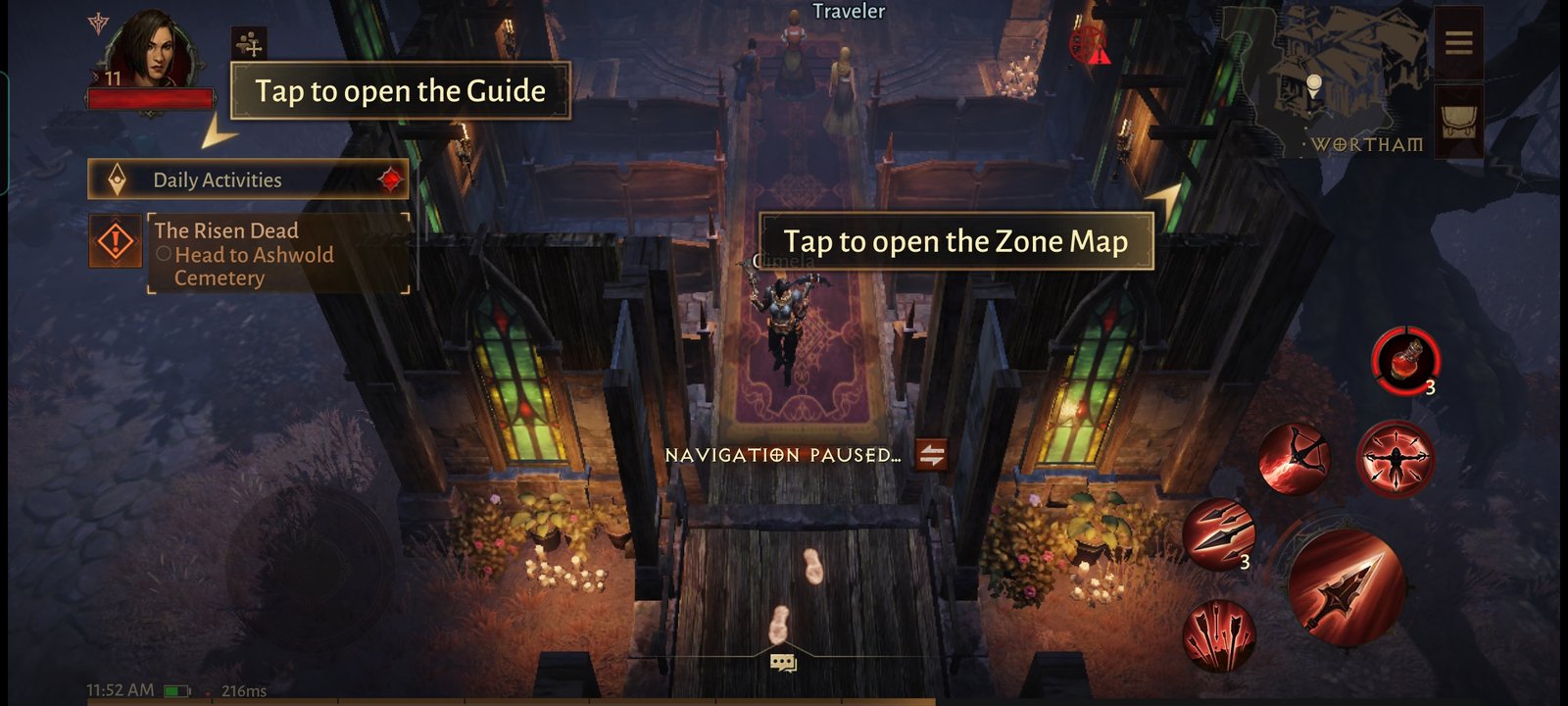 Judging by some enchanted dust items in-game, it looks like we'll have some sort of equipment enchantment in this game.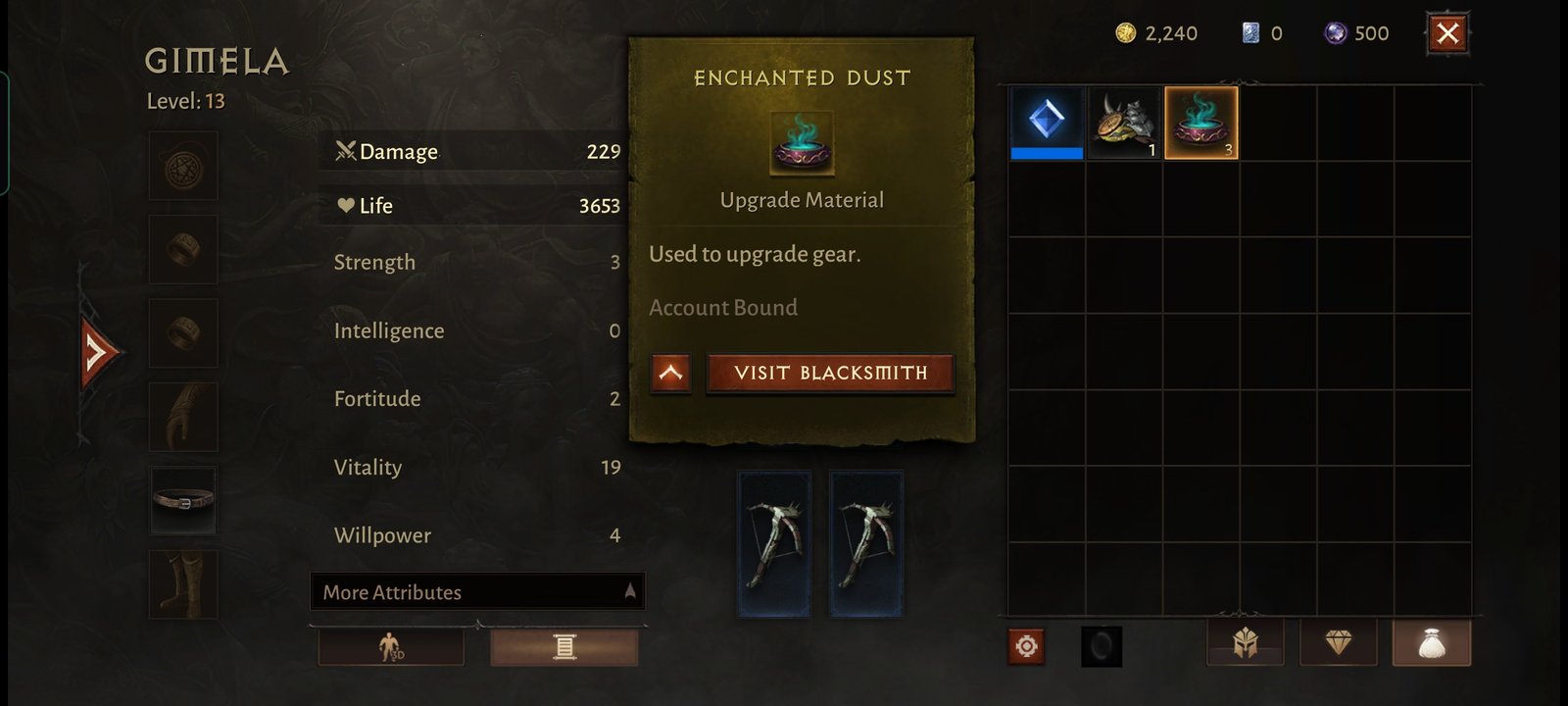 One thing I noticed though in terms of character development especially for exploring different builds is that it looks like we can not assign character attributes individually. Attributes are solely from equips which is kind of a bummer but also makes the game a lot easier to play.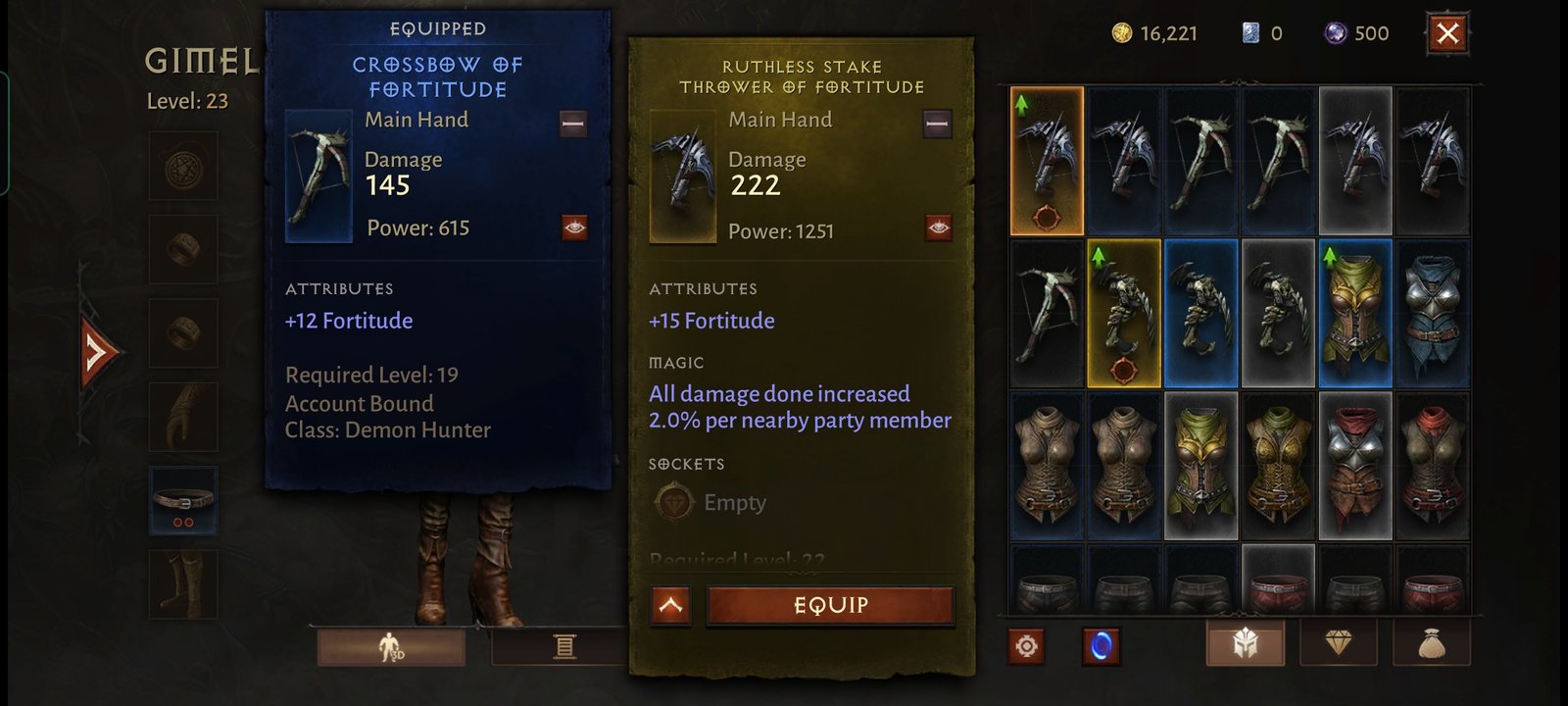 There are a lot of small things that make the gaming experience a lot easier including some tips and warnings like if you're about to salvage an item better than what you currently use.
Around level 18 or so, you will open Battlepass and you will also have the opportunity to enter the Dungeons wherein you can join others in a party.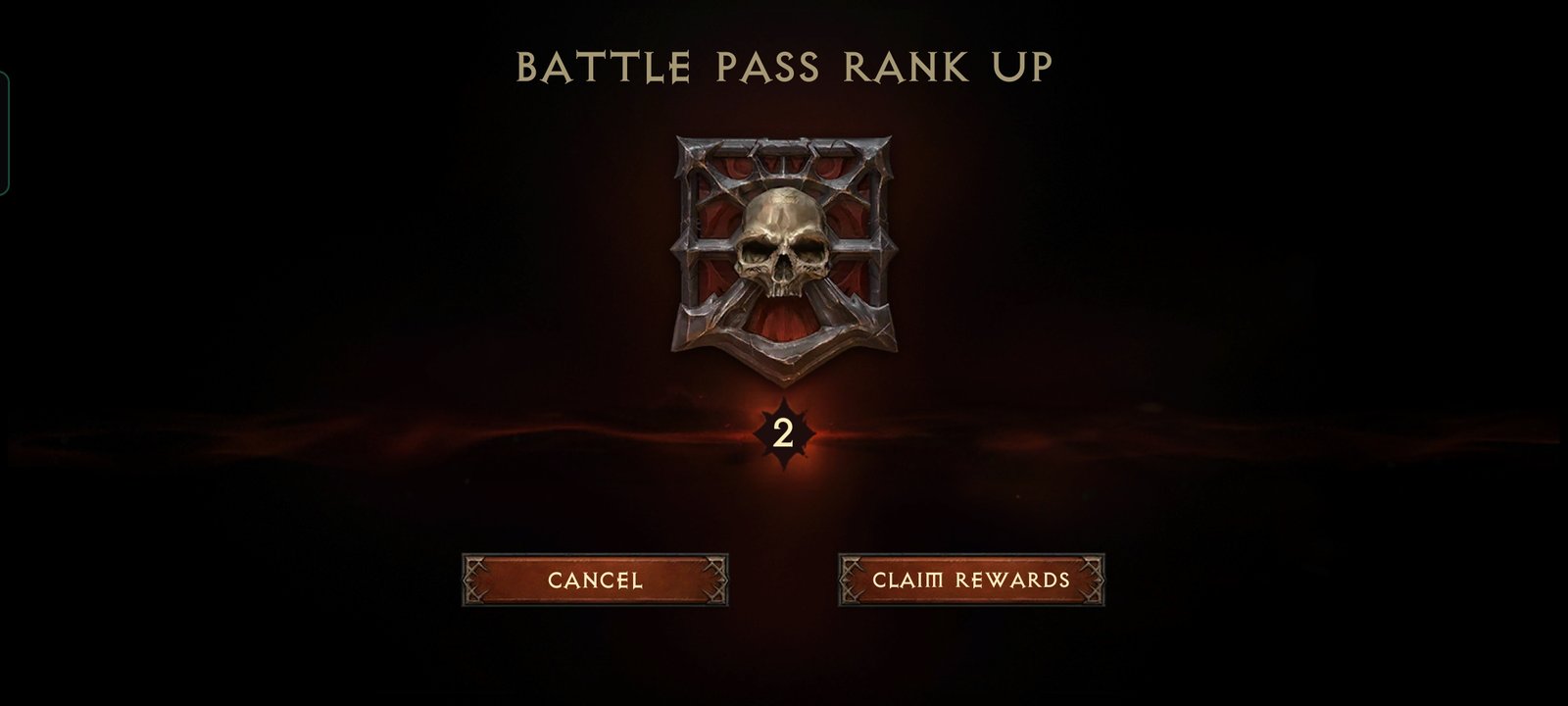 At level 19 you can now join clans.
Sometimes, you will encounter parts of the map or quest that can only be done solo and separate from the online world.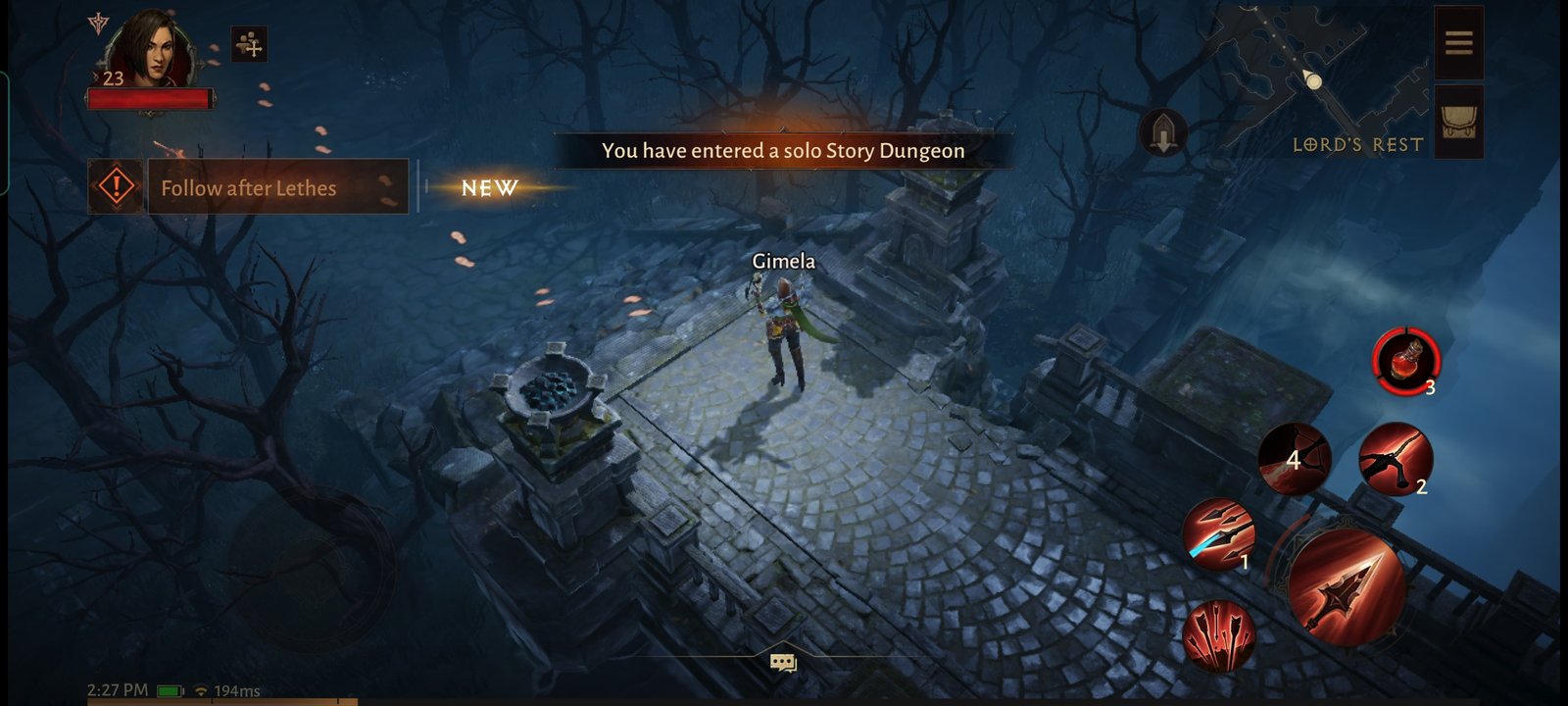 When you reach level 20 or so, you'll pretty much have a good grasp of the basic mechanics of the game and you can now move forward on your own following quests and whatnot, you can also do side quests like bounties and rifts.
You will also have something like a monsters database wherein you can collect different monsters.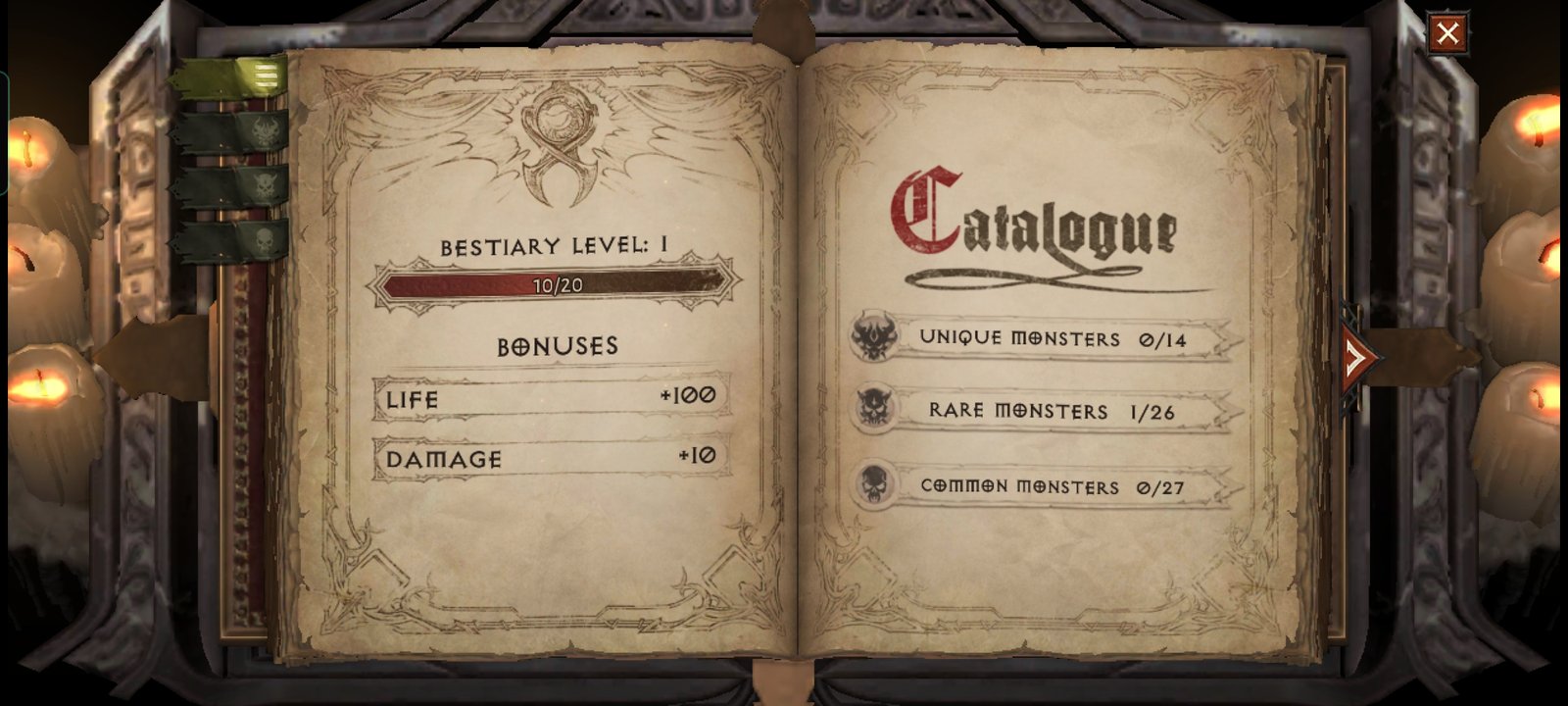 PVP is something I haven't explored yet in this game but pretty sure soon I will. I just want to make sure that I get the feel of the game first before diving deeper into that.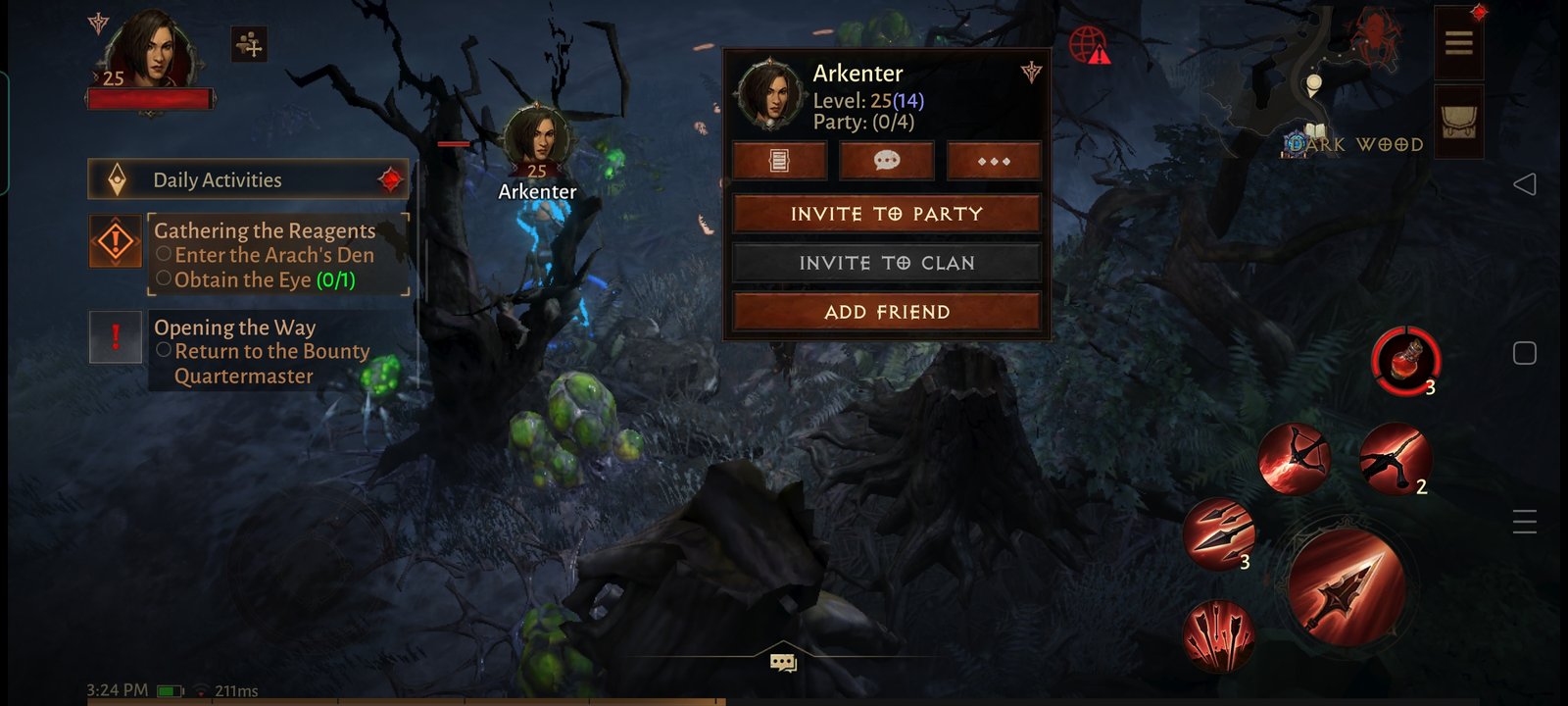 At this point of the game, I feel like I already have a good base knowledge about the game and that I can move forward thinking about my character progression and really just enjoy the entire story. It is easy to get hooked on this game and as of the moment, I don't have any major complaints.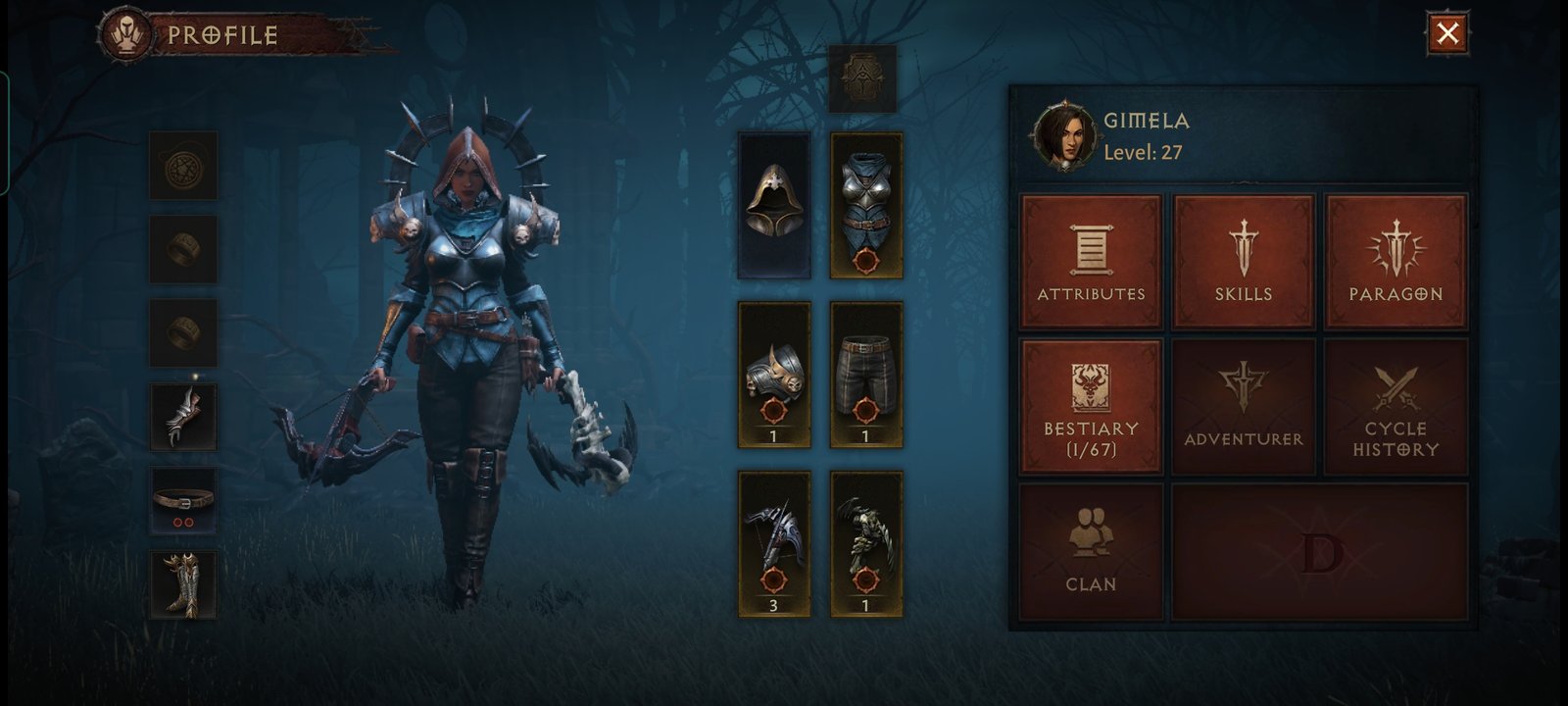 I've played up to level 17 using a Wizard but I decided to start all over again with a Demon Hunter and now I'm currently at a still low-level 28. That decision turned out to be a good one as I really enjoyed playing this character especially all its crafty and swift skills that not only is a joy to watch but just pure awesomeness in terms of the animation and effects.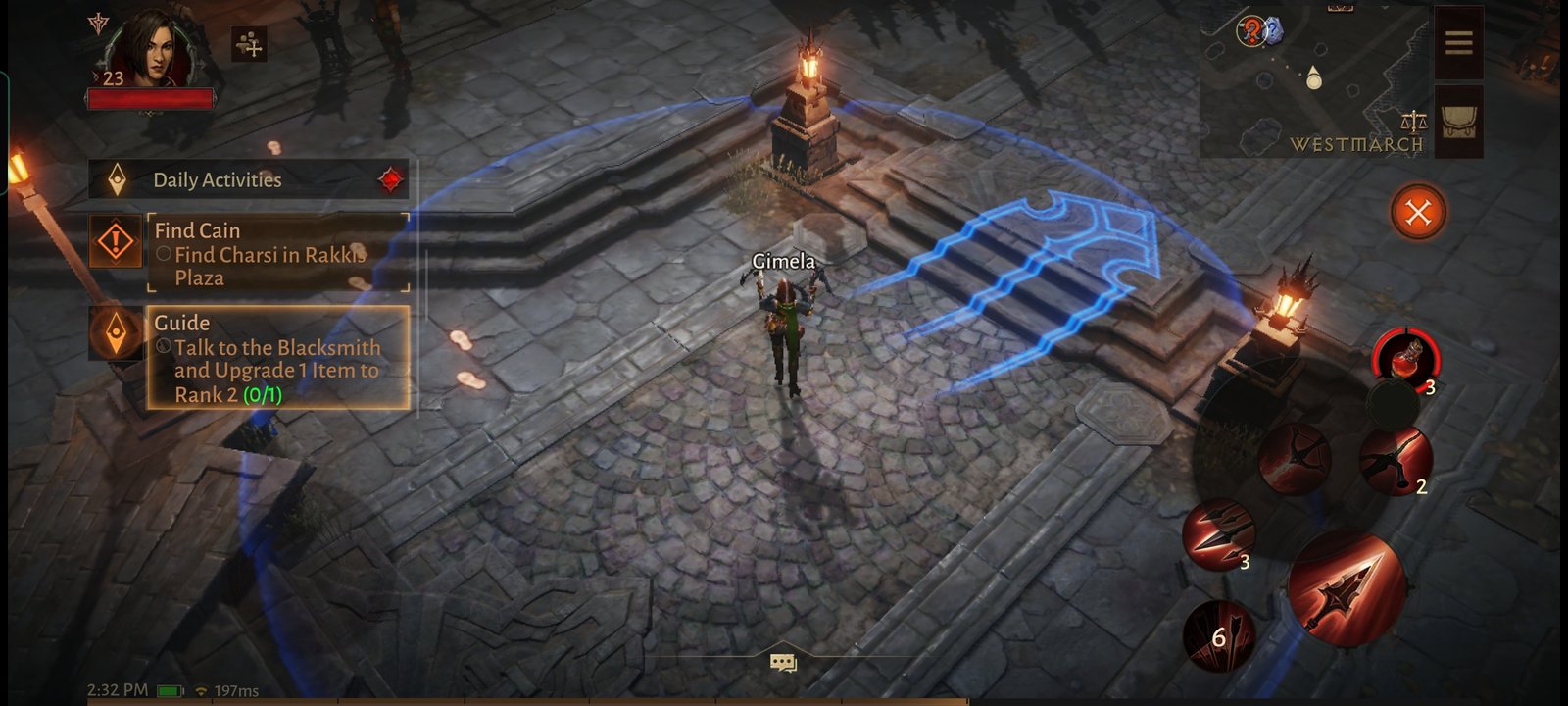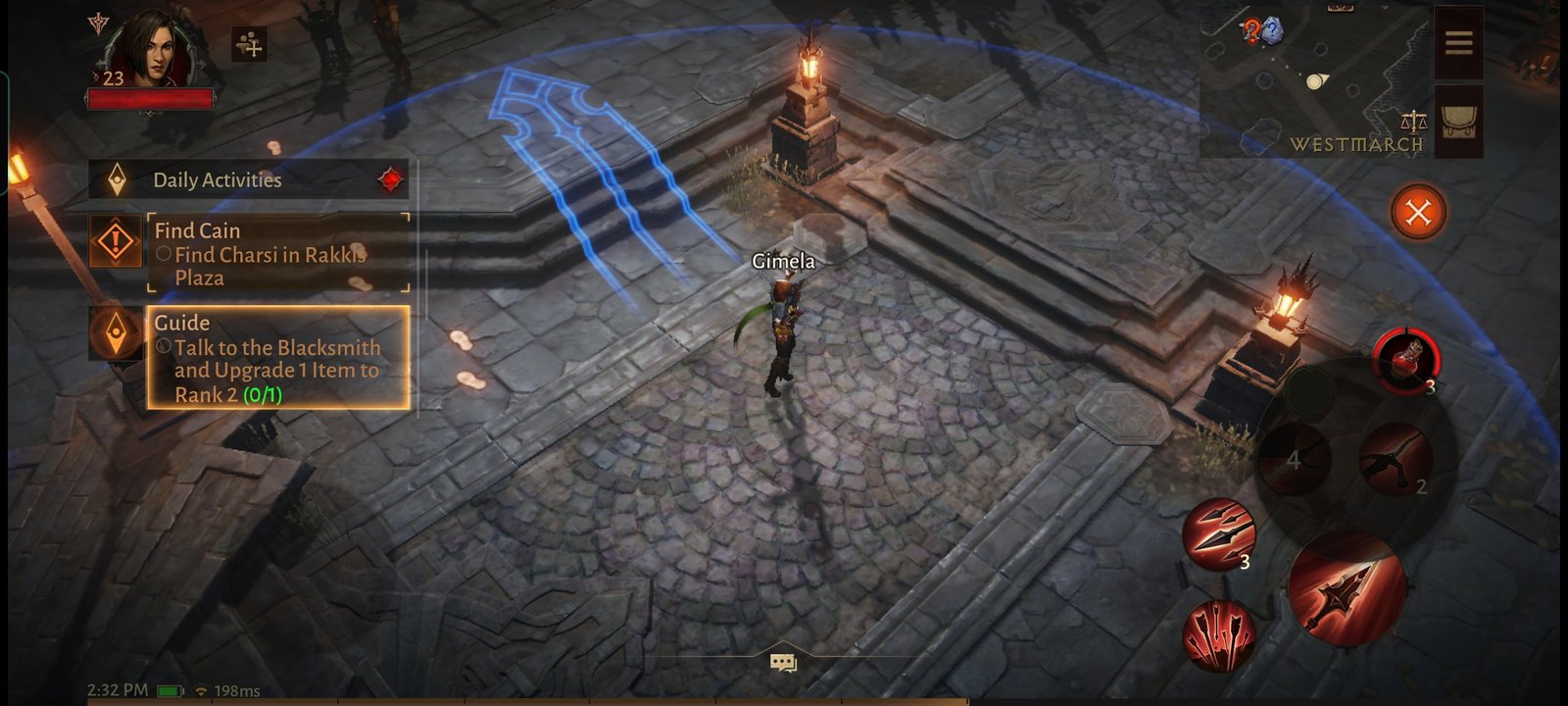 Available Settings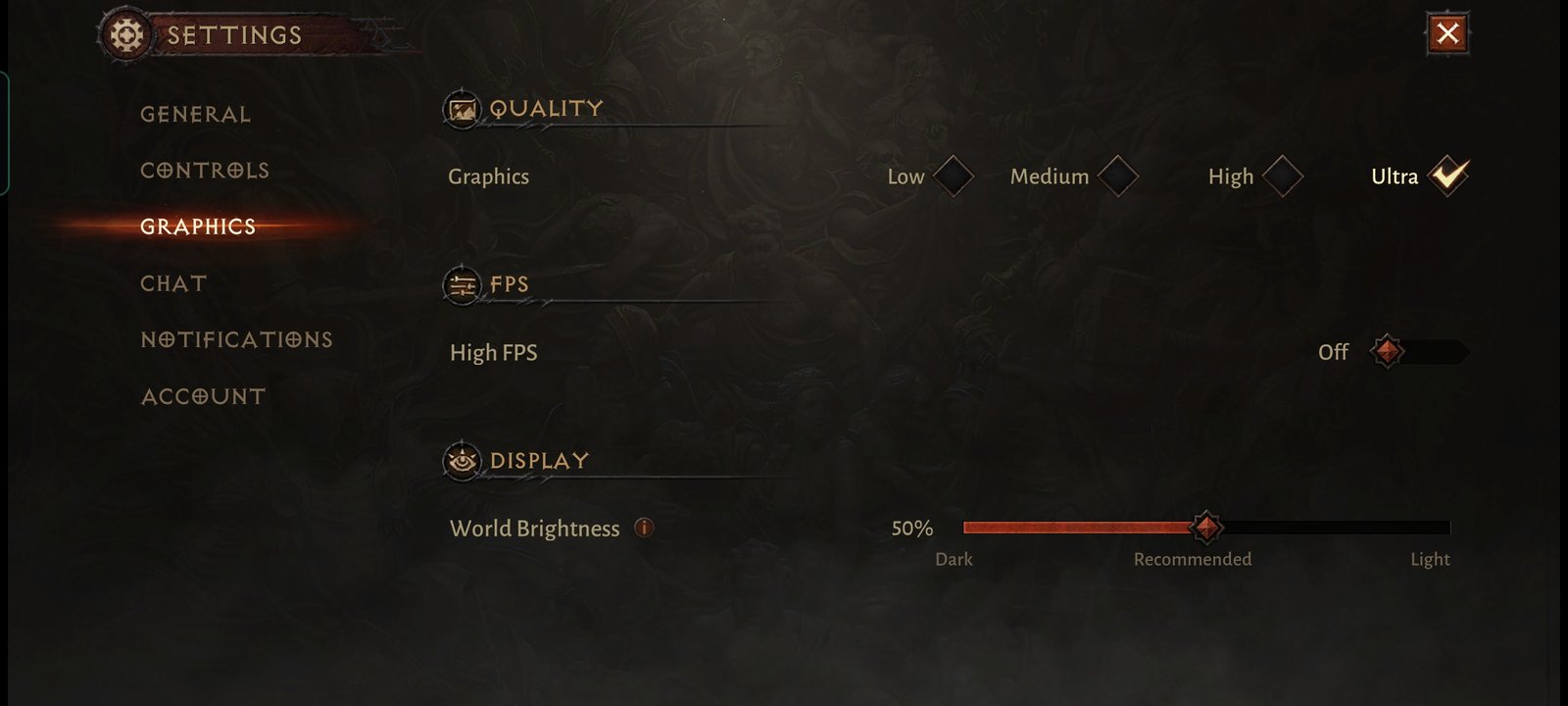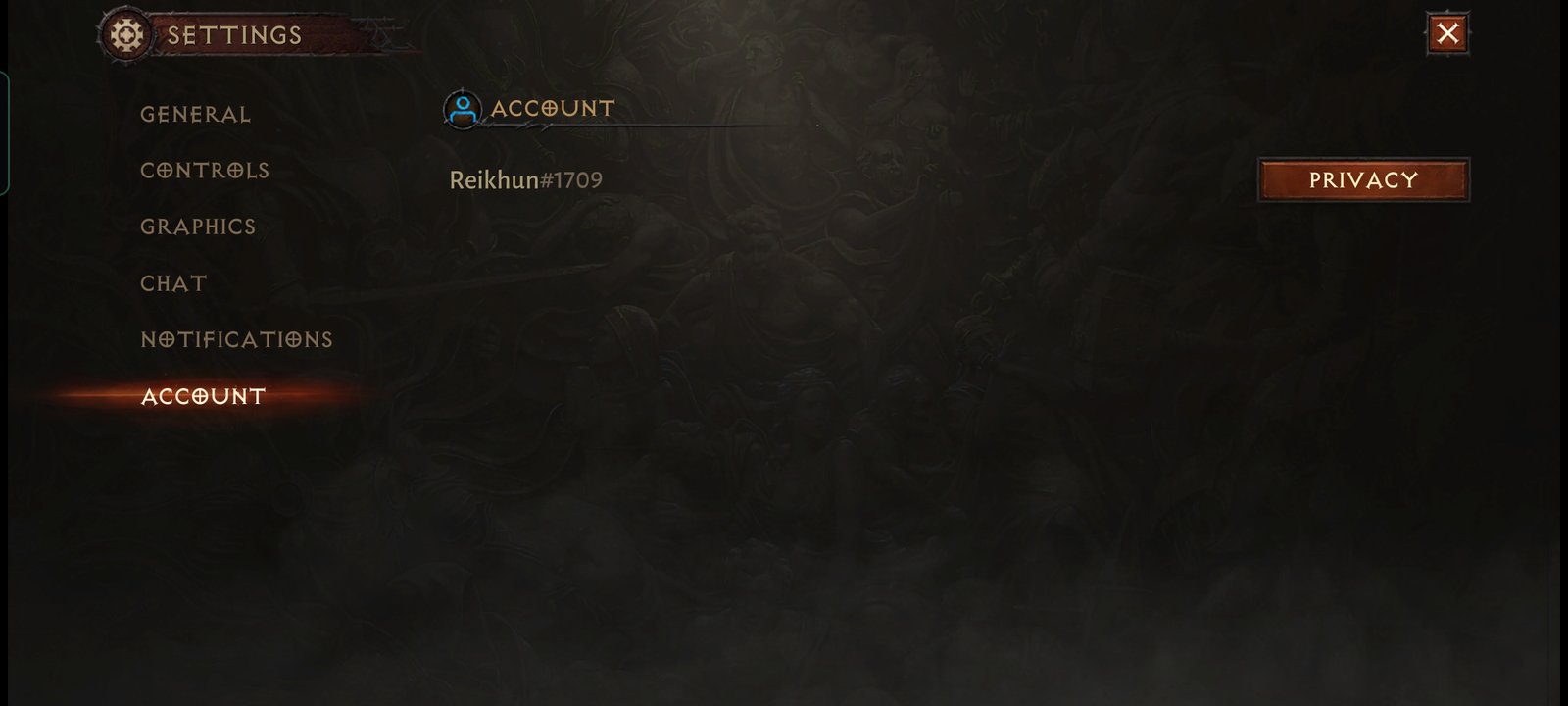 Final Thoughts
I think that's about it for now when it comes to my overview of the Diablo Immortal and as I've pointed out earlier, it definitely exceeded my expectations and is certainly a very fun and addicting game to play. Especially that it is now on the very tip of our fingertips, more accessible than its desktop brothers. Unfortunately, like everyone else, I have no idea when will Blizzard finally launch this game but what I can say is that it is definitely worth waiting.
SHARE THIS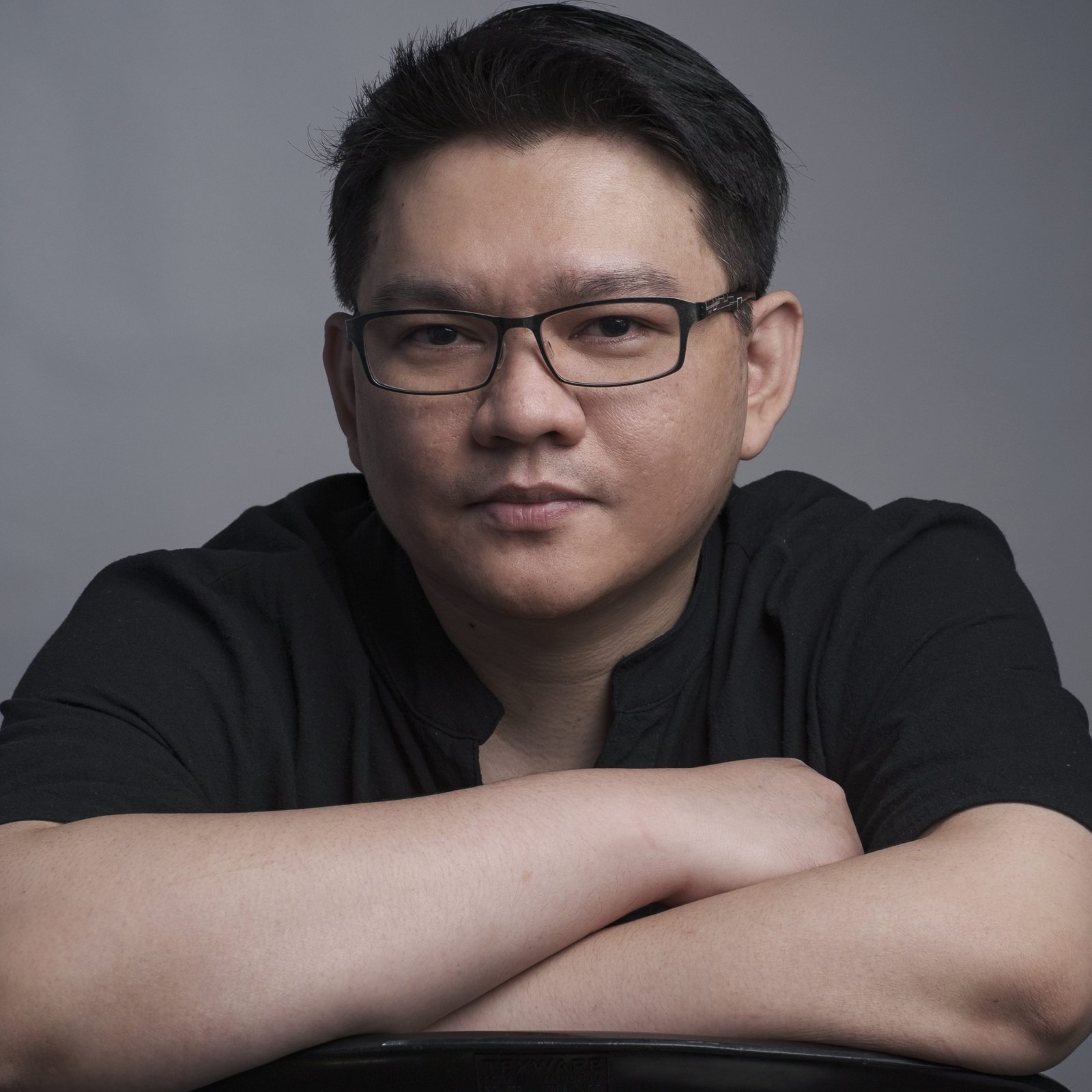 The Broll who always got your back online!