Multiple verifications and tuning provide a perfect match of cool, quiet, and powerful performance
Taipei, Taiwan, May 4th, 2021 – GIGABYTE TECHNOLOGY Co. Ltd, a leading manufacturer of motherboards and graphics cards, today presented two gaming systems of AMD X570 platform with AORUS MODEL X and AMD B550 platform with mini system AORUS MODEL S, which adopt the top-notch components and materials for extreme performance. Enhanced by the strict verification and leading technology, GIGABYTE provides the PC system of extreme performance with optimized heat dissipation and acoustic control. The system maintains cool and quiet even under full operation, which balances the high performance and low temperature to keep the system acoustic under 40dB without throttling. Furthermore, the three-year warranty of the full system offers an easy and comprehensive service for users. 
"When tackling the uplift of PC performance, multi-core, high frequency, and copious storage become a must to the premium PC platform, as well as how to make the best components matrix to provide the optimized performance with reliability turns into more inevitable." indicated by Eddie Lin, Vice President of the GIGABYTE Channel Solutions. "The new AORUS system is well-tempered by multiple verification and tuning of GIGABYTE's R&D team, which provide a perfect match of cool, quiet, and powerful performance with compatibility and three-year whole system warranty.
AORUS MODEL X and AORUS MODEL S are built with AMD R9 5900X processor and NVIDIA RTX 3080 VGA card which are almost unviable in the market. Choosing from various RAM configurations verified by GIGABYTE's RD team, these two builds go for total 32GB memory, which MODEL X with DDR4 3600 MHz 8GB*4 and MODEL S with DDR4 3600 MHz 16GB*2. The storage of 1TB PCIe Gen4 M.2 SSD and 2TB NVME M.2 SSD provide sufficient storage capacity and performance.
AORUS MODEL X 
Your gaming system for extreme performance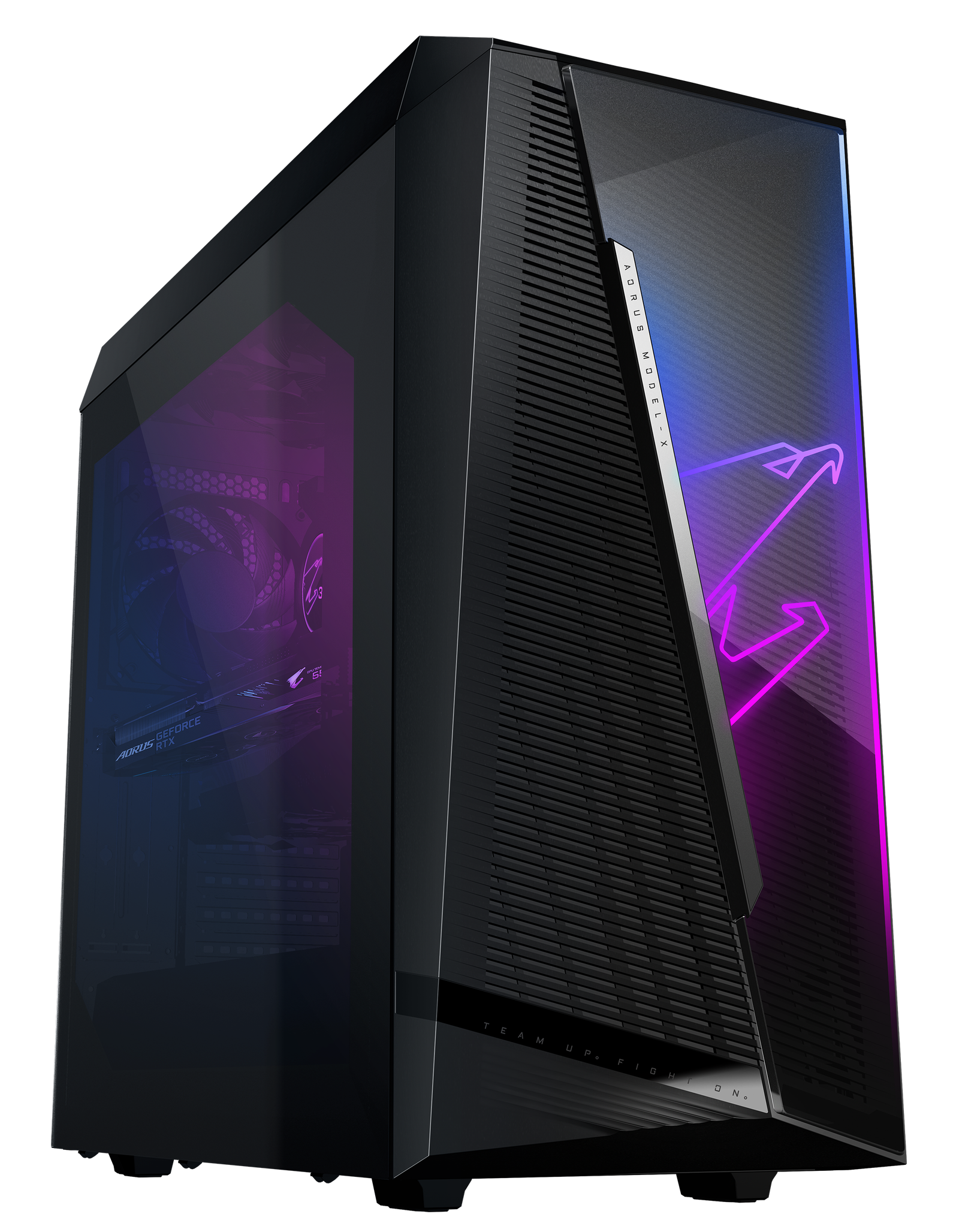 AORUS MODEL X sports tempered chassis with highly effective thermal dissipation design, the concealed intake exhibits the optimized heat dissipation with stylish aesthetics and performs lower than 40dB acoustic (as in a library) while running 3D Game. The accessional cables are well-settled in the chassis to provide premium scalability, and the thoughtful design of plug-and-play SSD further enables simple expandability without exhausted cable arrangement and screwing. Two options of metallic and transparent side panels offer a distinctive look, and an integrated VGA bracket shroud presents a neat and attractive showcase.
AORUS MODEL S 
Small but powerful! The quietest mini-system with exclusive thermal dissipation technology
AORUS MODEL S boasts an exclusive All-in-one thermal design that can significantly improve thermal dissipation by maximizing the usable space on the thermal fin within the chassis. The concealed intake exhibits optimized heat dissipation with stylish aesthetics. The CPU temperature can be remained in a healthy state under running the 3A games while controlling the acoustic below 36dB (quieter than the library), which delivers a smooth and stable gaming experience. As a 14L system featuring powerful thermal dissipation, the quietest operation, and premium performance, AORUS MODEL S becomes the first choice of mini system for gamers. 
Product specification:
| | | |
| --- | --- | --- |
| Marketing Name | AORUS MODEL X  | AORUS MODEL S |
| Platform | X570 | B550 |
| CPU | AMD R9 5900X | AMD R9 5900X |
| RAM | DDR4 32GB @3600 MHz RGB | DDR4 32GB @3600 MHz |
| VGA | RTX 3080 | RTX 3080 |
| PSU | 850W | 750W |
| STORAGE1 | M.2 2280 Gen4 1TB | M.2 2280 Gen4 1TB |
| STORAGE2 | M.2 2280 NVMe 2TB | M.2 2280 NVMe 2TB |
For more product information, please refer to the product website on:
AORUS MODEL X: https://www.gigabyte.com/Desktop-PC/AORUS-MODEL-X-AMD#kf
AORUS MODEL S: https://www.gigabyte.com/Desktop-PC/AORUS-MODEL-S-AMD#kf
For more information and news on GIGABYTE products, please visit: http://www.gigabyte.com
SHARE THIS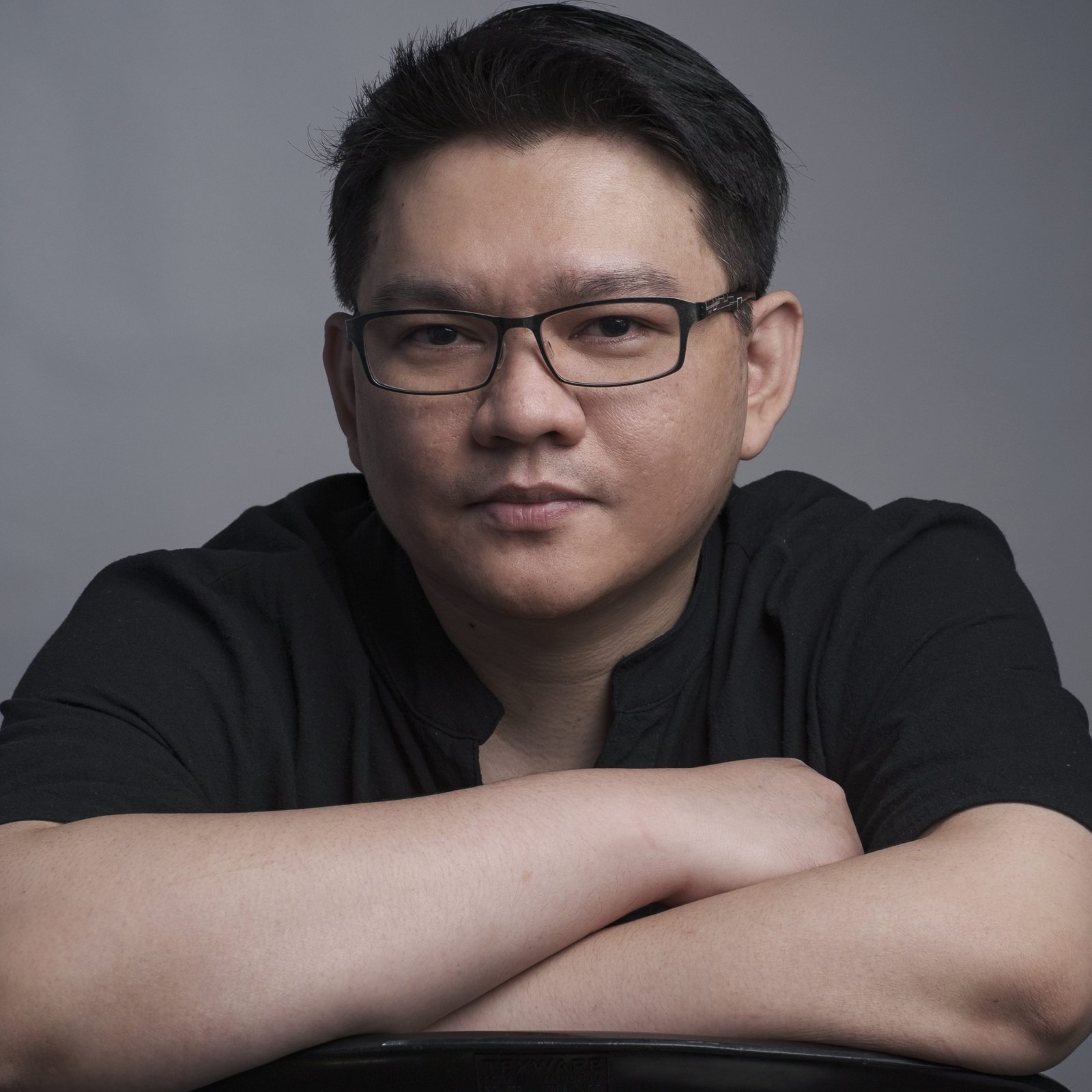 The Broll who always got your back online!