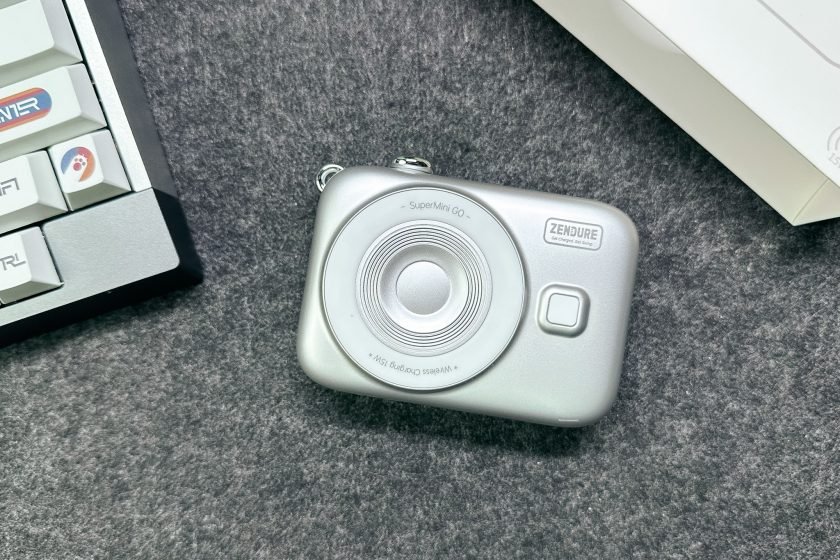 MY EARLY BREAKDOWN
Pros: Novelty Design, Great Build Quality, Decent Performance, Good Set of Charging Options, Useful LCD Display
Cons: Bulky, LCD info could be better, No lightning cable included
Almost two years later, the Zendure SuperTank Pro that I reviewed before is still one of my go-to power banks, not only when I'm out and about, but also for extending my SteamDeck's battery life.
However, it has one major downside, and that is weight and versatility in terms of charging options. This is where the Zendure SuperMini GO that we're taking a look at today comes in.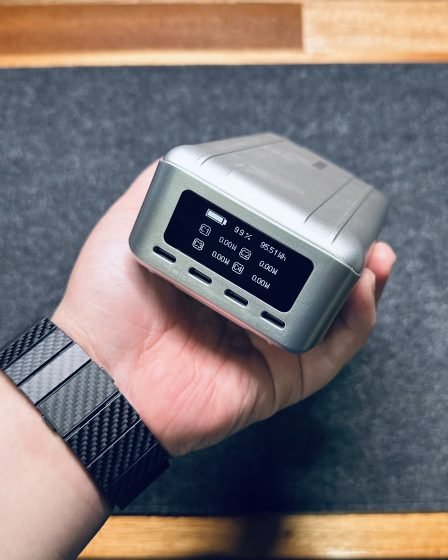 While it's limited to 20W and won't be able to provide enough power to my Macbook or my SteamDeck, this is undeniably a perfect partner for my iPhone 14 Pro Max and pretty much all my smaller devices like earbuds and smartwatches.
It's quite flexible thanks to its arsenal of charging options which include one USB-C, one USB-A, and most importantly, MagSafe and Qi Wireless charging. Here, let's take a look around the Zendure SuperMini GO.
SPECIFICATIONS
Net Weight: 224g
Dimensions: 95mm * 28mm * 67mm
Capacity: 10,000mAh 3.7V / 37Wh
Color: Galaxy Black, Space Silver, Sunset Cyan
Display: LCD display
Battery Cells: polymer batteries 5,000mAh x 2
Input: USB-C: 5V⎓3A, 9V⎓2.22A, 20W Max
Output:
– USB-C: 5V⎓3A, 9V⎓2.22A, 12V⎓1.5A, 20W Max
– USB-A: 4.5V⎓5A, 5V⎓4.5A, 5V⎓3A, 9V⎓2A, 12V⎓1.5A.
18W Max(QC3.0 mobile phone), 22.5W Max(only for Huawei)
Wireless: 15W/10W/7.5W/5W
USB-C + USB-A: 5V⎓3A,15W
Wireless + (USB-C + USB-A): 5W+15W
WHAT'S IN THE BOX
The packaging is pretty cool with a fairly minimal design and a transparent window in front for that "camera lens" like aesthetic.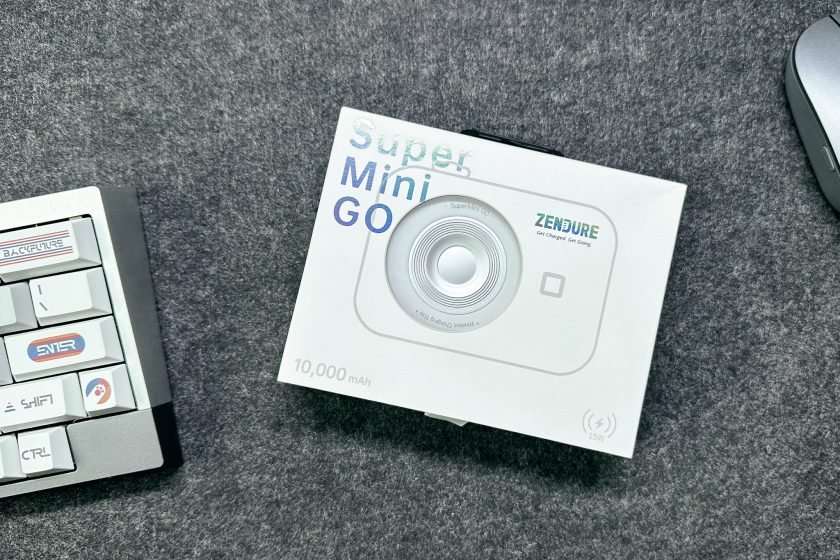 Looking at its side, we have some key information about its history.
And then at the back of the box, we have its full specifications and an idea of what's inside.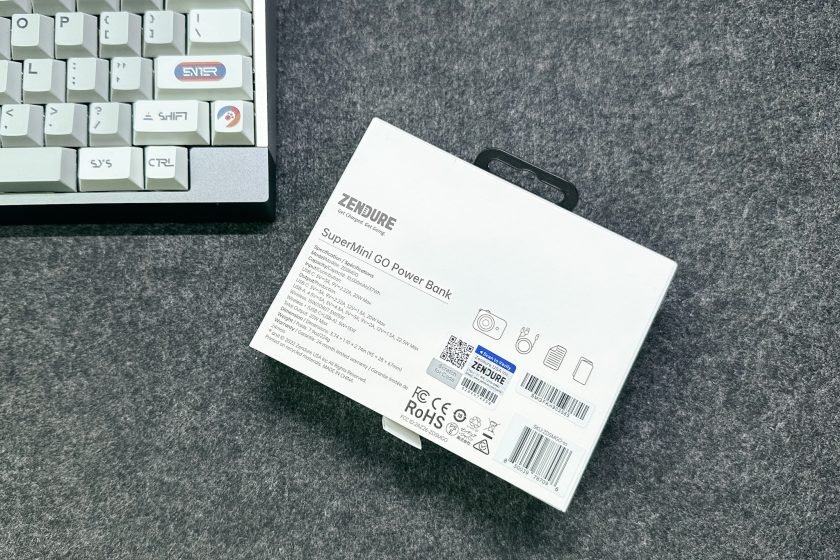 Upon opening the slide-type packaging, you'll see the Zendure SuperMini GO power bank itself and a compartment for the other package contents.
All in all, we have the Zendure SuperMini GO, the user manual, a warranty guide, a set of stickers, a short silicone strap, and a USB-C charging cable.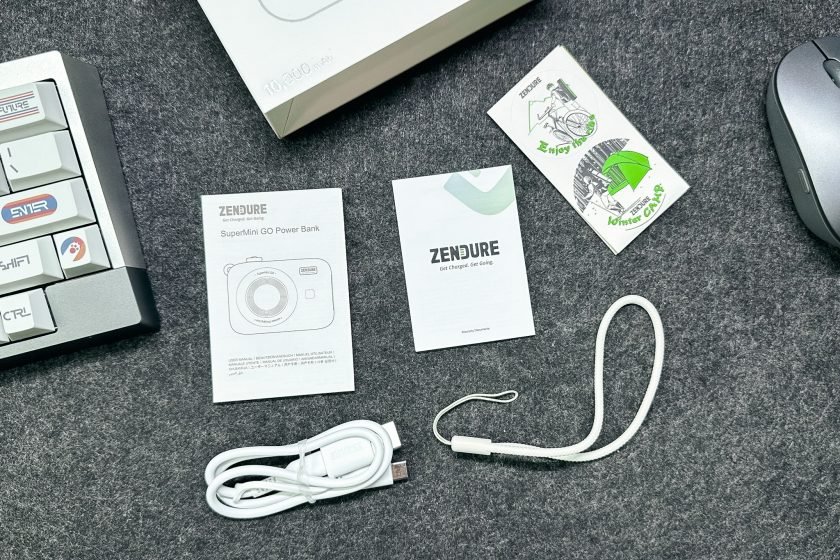 Design, Parts Overview, and Power Ratings
At first look and touch, it's quite obvious that the Zendure SuperMini GO tries to disguise itself as a cute little point-and-shoot camera which is really cool.
In front, we have the sort of "camera lens" that actually works as a MagSafe-compatible charger and at the same time supports Qi wireless charging from 5W to 15W.
Wireless: 15W/10W/7.5W/5W
This means it will also support low-powered devices such as wireless earbuds and smartwatches. Besides it, we also have a tiny square design element that actually works as a guide for the MagSafe charging to keep it stay in place at the back of your iPhone.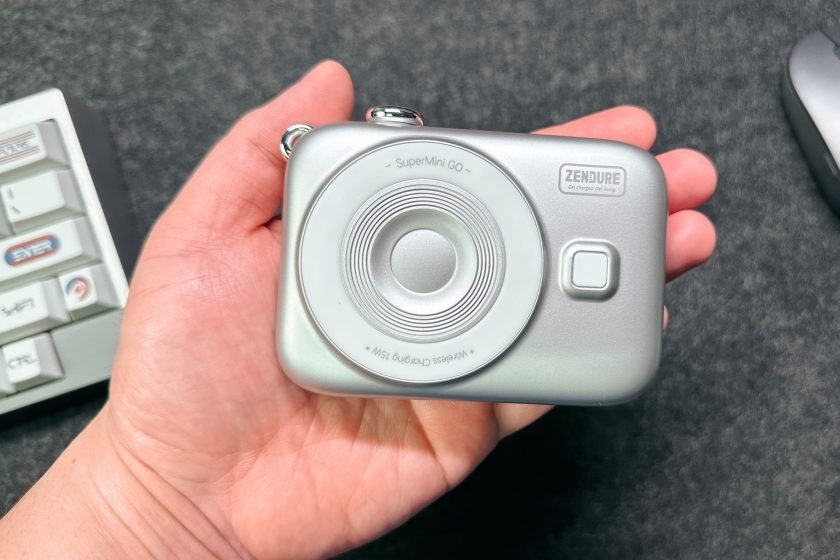 Flipping it on its top side, we have a sort of "shutter" button that actually functions as the power button for both the charging functionality as well as the LCD display. On one corner, we also have a loop where you can attach a lanyard or something, and another loop on the other corner where you can attach the included silicone strap.
On the other side, we have the technical power ratings and certifications.
Turning it on this side, we have the USB-A port that supports up to 18W max for Qualcomm's Quick Charge 3.0 compatible devices and up to 22.5W Max for Huawei devices.
USB-A: 4.5V⎓5A, 5V⎓4.5A, 5V⎓3A, 9V⎓2A, 12V⎓1.5A. 18W Max (QC3.0 mobile phone), 22.5W Max (only for Huawei)
We also have here the USB-C port which supports up to 20W Max
USB-C: 5V⎓3A, 9V⎓2.22A, 12V⎓1.5A, 20W Max
The Zendure SuperMini GO also supports simultaneous charging using all three available charging options. 
Here are the power ratings when using two or more charging options:
USB-C + USB-A: 5V⎓3A,15W

Wireless + (USB-C + USB-A): 5W+15W
As for the input power ratings, you can charge this with any compatible charger for up to 20W Max via its USB-C port.
USB-C: 5V⎓3A, 9V⎓2.22A, 20W Max
And as I've pointed out earlier, you can also charge low-powered devices using the Zendure SuperMini GO via its so-called "X-charge mode". All you have to do to activate it is press the power button twice indicated by a small "min" icon on the display and then press it again twice to disable it.
And lastly, on this side, we have the LCD Display.
What I like about this display is that it's substantial in size and provides enough information like battery capacity, charging status, and the charging mode. However, I feel like it could have been better if the "Zendure" logo is not added here to make the information and icons even bigger and possibly able to add more statuses like charging speed and take full advantage of the real estate.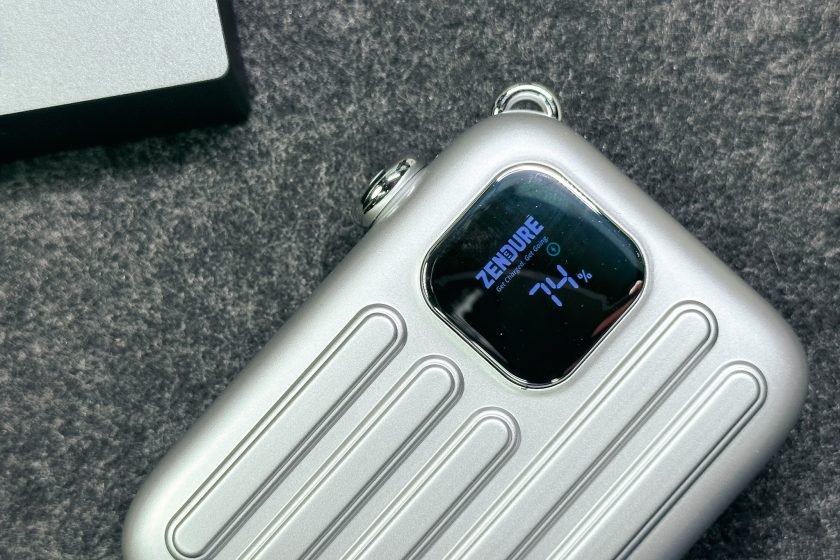 Battery Life and Protection
In terms of battery life, based on Zendure's claim, it can charge an iPhone 13 Pro to 50% in less than 30 minutes. I wasn't able to test how fast it charges my iPhone 14 Pro Max but it was able to charge it from 0-100% with 43% to spare so it's safe to say, that I'll get almost two full charges for my iPhone 14 Pro Max.
Aside from all the features that I've already mentioned, the Zendure SuperMini GO also features a comprehensive set of protection features that include the following:
Overcurrent, Overpower, Overvoltage, Overheat, Over-discharge, Over-Charge protections, Reset function, Short-circuit protection and, Input High-voltage protection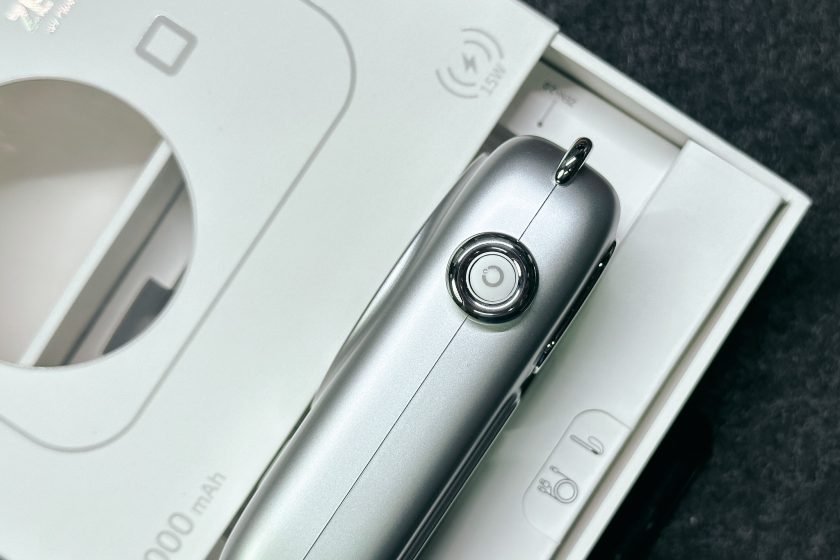 Final Thoughts
Overall, I like the design, construction, and features of the Zendure SuperMini Go. But if you ask me if there's anything that I want to be changed here, it would be the quite bulky form factor, especially when compared to other portable MagSafe powerbanks. The weight of 224g is fine with me as it's still relatively lightweight but the thickness of it is kinda bulky to put inside the pocket. Other than that, I absolutely love how it looks and I also appreciate the useful LCD display. Not to mention, the substantial capacity of 10,000mAh that can charge my iPhone 14 Pro max to almost two full charges.
The Zendure SuperMini GO is now available at Beyond the Box's Official Shopee and Lazada Stores for only Php 3,990.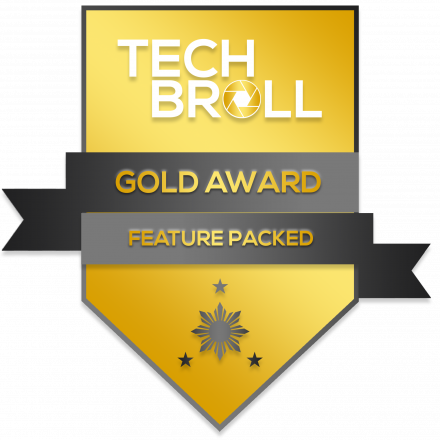 SHARE THIS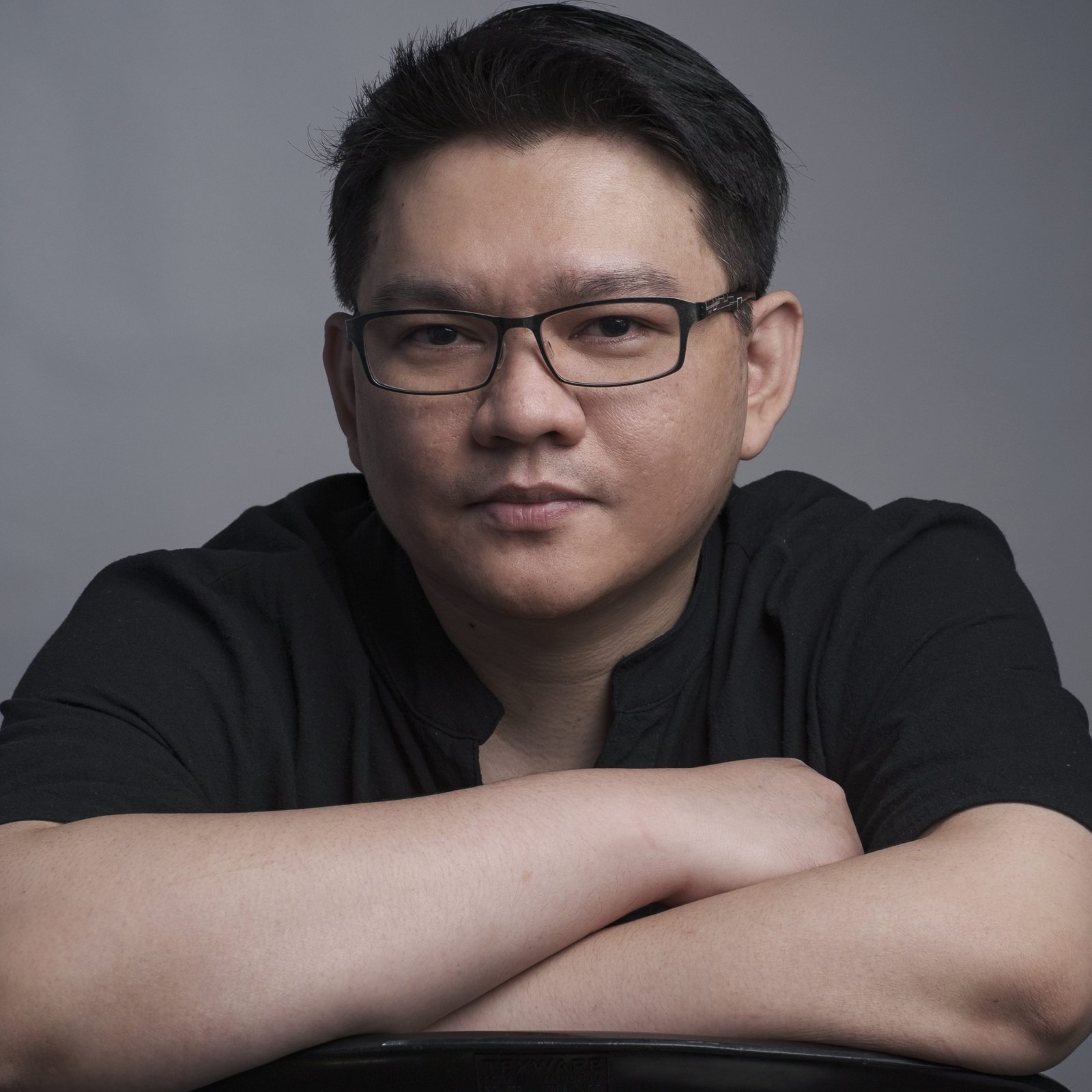 The Broll who always got your back online!