Join the movement by sharing your personal 'Unstoppable' stories on TikTok, Facebook or Instagram for a chance to win the latest Galaxy devices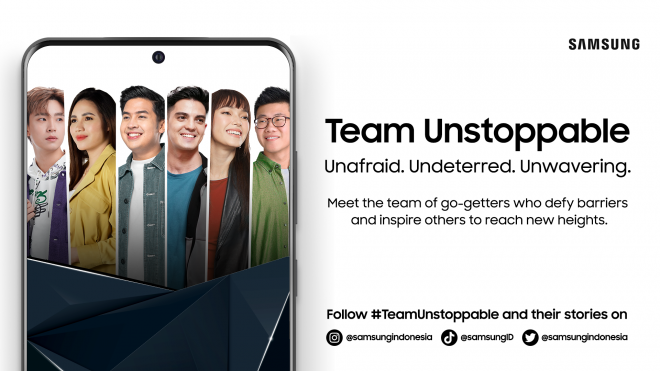 MANILA, Philippines – Creative, ambitious, and driven, today's youth have shown time and again that they are indomitable in their pursuit of passion and purpose, forging new paths for themselves in fields of their choosing, while striving to make a difference with unwavering spirit and determination. 
To celebrate this phenomenon, Samsung Electronics is launching its second edition of the #TeamUnstoppable regional brand campaign, daring Gen Zs and millennials of Southeast Asia to face challenges head-on and strive for greater heights. Based on the theme "Together, We are Unstoppable", the campaign gathers a group of young changemakers who are passionate about gaming, food, sustainability, social good, education and fashion, and calls on youth from across the region to share their own inspiring stories and galvanize others into action.
This year, to better engage younger audiences, the #TeamUnstoppable movement will be centered on TikTok, where a brand-new generation of 'unstoppable' young individuals will share authentic stories in snackable, mobile-first episodic videos. 
"Throughout the ups and downs of the past year, it has never been clearer that Gen Zs and millennials in Southeast Asia are unafraid to defy barriers and tap on technology to do good. Through #TeamUnstoppable 2022, we hope to build upon our successful run last year to inspire even more young digital natives in the region who are unafraid, undeterred and unwavering; to push their boundaries and creatively express how they will effect positive change in their communities on TikTok," said Roy Lan, Regional Senior Brand Marketing Manager, Southeast Asia and Oceania at Samsung Electronics.
To kickstart the campaign this year, we spotlight #TeamUnstoppable 2022 in a regional film that premieres today. Here's a quick introduction to these go-getters: 
Karla Golosinda – The Gamer with a Cause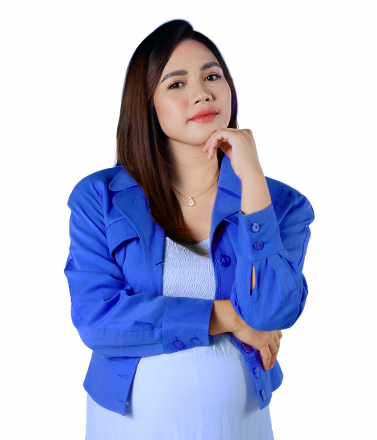 In the male-dominated field of e-sports, Filipina gaming content creator Karla Golosinda breaks the mold by using her platform to spread warmth, inspiration, and laughter to her fanbase. Harnessing gaming as a force for good, she channels funds raised via live streaming towards needy local students and those affected by natural disasters. Karla, who goes by Queen Wrecker, also utilizes her social channels to raise awareness and garner support for issues surrounding animal conservation and female empowerment. 
Chau Bui – The Unconventional Fashionista
One of the top fashion influencers in Vietnam, Chau Bui rises above conventional beauty standards by remaining unapologetically true to herself in building her unique identity, while inspiring others to do the same. Beyond bringing fashion from Vietnam into the global eye, Chau Bui is also on a mission to build a more inclusive and accountable fashion industry, leveraging her social media network to promote health, wellness and sustainability efforts while helping the less privileged. 
Jason Chua – The Brash Chef with a Big Heart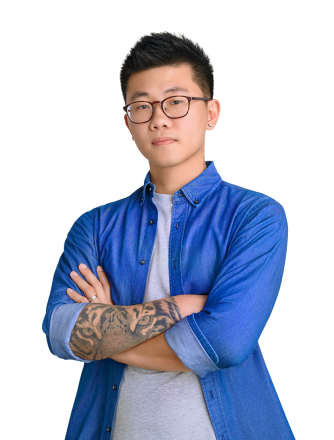 Having to fend for himself from the age of 15, Jason Chua was determined to find success on his own terms in Singapore. At 26, he turned his passion for cooking into a career by starting his own food stall, Beng Who Cooks. At the height of the pandemic, Jason gave out thousands of free meals to hardest-hit Singaporeans, and today continues to make a difference by imparting valuable life skills and providing employment to those in need at his now expanded F&B business. 
Jerome Polin – The Champion of Fun and Accessible Education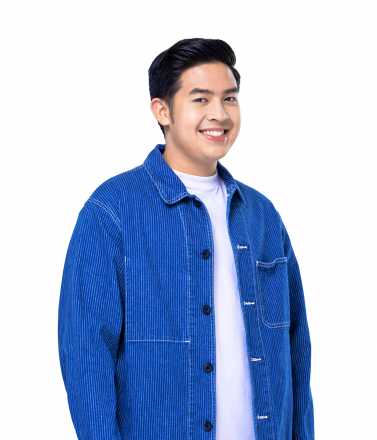 When you think of Mathematics, "fun" is probably not the first word that comes to mind. This is where Jerome Polin from Indonesia seeks to shift mindsets. Through engaging videos on YouTube, he shares his love for Mathematics along with stories from his life as a student abroad and seeks to inspire other youths to reach for greater heights. Jerome's long-standing passion for education feeds into a higher goal – to better the education system in his home country. 
Jabir Meftah – The Leader of Youth Leaders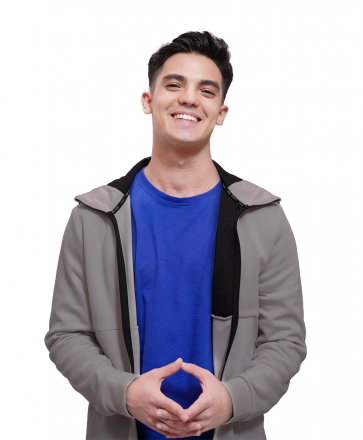 Despite playing many different roles onscreen, Malaysian actor and model Jabir Meftah sees himself as an activist and civic leader first. His showbiz influence is key in his mission to shed light on and make a real impact on climate change and other issues surrounding inequality, and the need for future leaders. Jabir's non-governmental organization, YouthCare, aims to rally young people around helping others and the environment, and to train youth leaders to continue building a better future. 
Neng Sarun – The Champion of Mindful Pet Ownership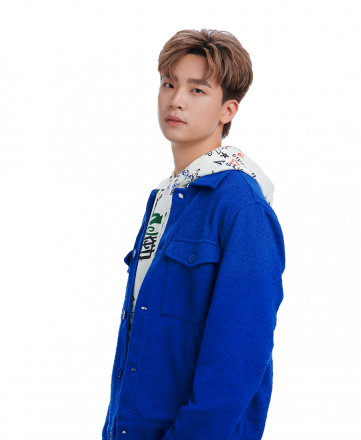 Having spent much of his childhood in his father's veterinary clinic, Neng Sarun's love for animals led him to establish Thailand's first pet wellness center, offering a novel combination of health and grooming services for better pet care. As a vet and actor, he works tirelessly in mobilizing veterinary teams and harnessing the power of technology as well as medicine to champion mindful pet ownership across Thailand – including education to improve the quality of life for animals in rural areas. 
Join the #TeamUnstoppable Movement in the Philippines
Each of these #TeamUnstoppable influencers will be featured in their very own mini-series. The Philippines' Queen Wrecker's story will premiere on September 12, 2022.
Keen to be part of the #TeamUnstoppable movement? Just follow these easy steps and get a chance to win a brand new Galaxy Z Fold 4 (256GB), a Galaxy Z Flip 4 (256GB), or a Galaxy Watch 5 Pro (45mm):
Interested participants must visit

https://samsung.com/ph

and register to be able to submit your official entry.

Produce and submit a video that talks about your Unstoppable Story and answer the following questions: 

What personal barrier are you currently facing or wanting to defy?

What have you been doing to defy your barrier?

How can Samsung help you overcome this barrier

Caption your story using the official hashtags #Unstoppable and tag @SamsungPH.

Upload the video on any of your social media pages (TikTok, Facebook, and/or Instagram) and screenshot the post to upload during registration. Your social media account must be set in public for verification purposes. 
The #TeamUnstoppable Promo will run until October 9, 2022. Visit https://samsung.com/ph to find out more today!
SHARE THIS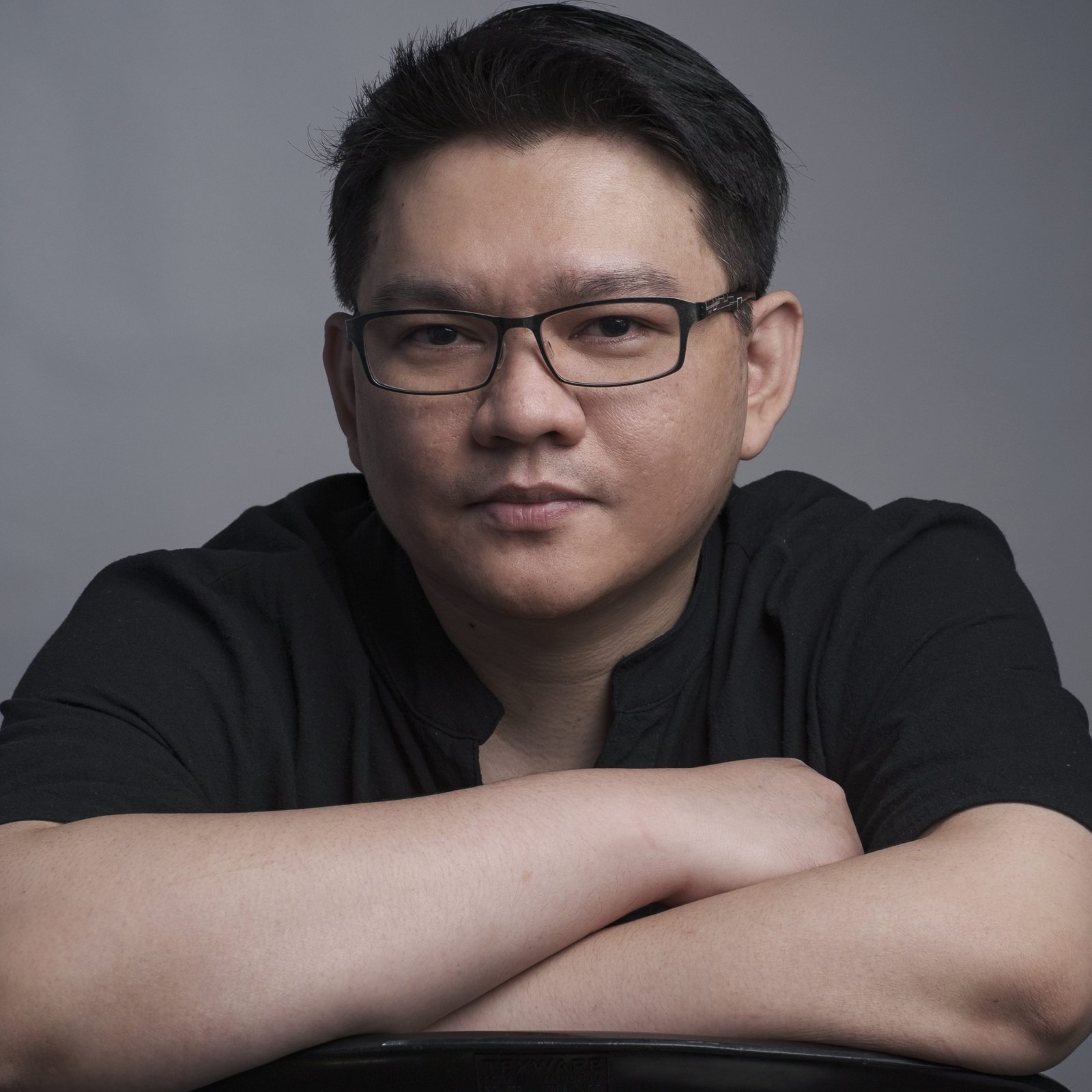 The Broll who always got your back online!