Expanding with a wide range of options that offer the latest technologies to support 12th Gen Intel Core processors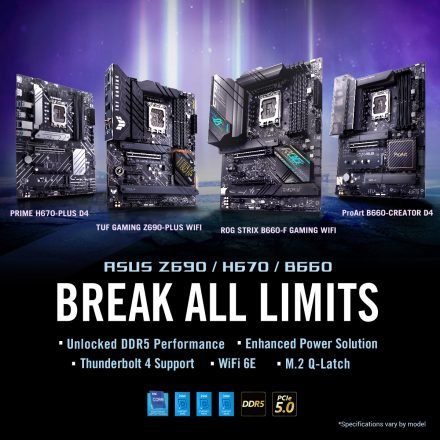 MANILA, Philippines, January 5, 2022 — ASUS today announced dozens of new Z690, H670, B660, and H610 motherboards to support 12th Gen Intel® Core™ processors, delivering a wide range of options that offer the latest technologies to a broader audience than ever before. The Z690 lineup expands with new ROG Strix and TUF Gaming models, a full lineup of B660 and H670 motherboards brings the 12th generation platform to the mainstream, and H610 boards make sure there is an option for every budget. Meanwhile, ASUS gives DIY builders a stylish, high-performance option for cooling their CPU with the new ROG Ryujin II ARGB liquid cooler.
The new ROG Strix Z690-A Gaming WiFi, TUF Gaming Z690-Plus WiFi and TUF Gaming Z690-Plus all arrive with support for DDR5 memory modules. ASUS has also collaborated with TeamGroup for a brand-new T-FORCE DELTA TUF Gaming Alliance RGB DDR5 5200 MHz 16 GB memory kit, with components that have been subjected to tests that surpass industry standards to ensure better compatibility, stability, durability and elite performance. For even more reliable gear tuned for guaranteed compatibility, check out the full range of PC hardware offered through the TUF Gaming Alliance. ASUS also provides a Z690 motherboard guide for a full rundown on the new tech. 
For users on the hunt for a motherboard that balances powerful performance with exceptional value, ASUS now offers a variety of motherboards based on the new Intel B660 chipset. These models feature a PCIe® 5.0 slot, memory overclocking, and support for DDR5 or DDR4 memory modules. And for DIY builders who crave a plentiful supply of PCIe lanes but don't intend to take advantage of the CPU overclocking made possible by a Z690 motherboard, ASUS offers a variety of new motherboards that use the H670 chipset. All such models include one PCIe 5.0 slot, multiple PCIe 4.0 M.2 slots, and support for DDR4 memory modules. ASUS also offers motherboards with the new H610 chipset to make sure there is an option for every budget.
For those shopping for an all-new cooler for their all-new CPU, ASUS also offers the ROG Ryujin II ARGB AIO cooler that pairs premium performance with extravagant style. Its 7th Gen Asetek pump, embedded downward-facing pump fan, and fans with the proven ASUS Axial-tech design will tame CPU temperatures while staying whisper-quiet. Its integrated 3.5-inch OLED panel gives users an attention-grabbing canvas for displaying custom graphics or vital system information. The AIO cooler is available with 360 mm or 240 mm radiators to fit a wide range of cases. And with the new ARGB Fan, the ROG Ryujin II ARGB series gives users even more options when it comes to setting up a customizable lighting array for their gaming rig. 
Last but not least, ASUS embraces its social responsibility as a leading motherboard manufacturer, so it is keenly interested in equipping users with impactful power-saving tools. Today, ASUS is proud to announce new modes for all Z690, H670, B660, and H610 motherboards that reduce their overall energy footprint without diminishing their exceptional performance.
For more detailed information and specs, please refer to the Edge Up buying guide.
And for full and detailed information on any particular Intel 12th Gen model, head over to the dedicated ASUS hub for Intel 12th Gen motherboards.
FREE STEAM WALLET CREDITS
Eligible purchases of selected ASUS and ROG B660 motherboards will get free Steam Wallet Credits if purchased from partner resellers. The promotion runs from Jan. 5 – 31, 2022 only.
Availability & Pricing
ASUS ROG motherboards will be available in The Philippines starting this January in the following stores with the following SRP for the initial available models. The equivalent free Steam Wallet Credits are also shown in the table below.
WHERE TO BUY:
| | | |
| --- | --- | --- |
| ASUS and ROG Concept Stores | JDM Techno Computer Center | Pc Options |
| Acenet | Laogan Technologies | Pc Square |
| Albay Computer & Electronics Supplies & Repair | Laser Marketing | PCWORX |
| Complink | NUTECH | Powerpoint Computer System |
| Digi-Serv Solutions – ver. 2.0 | Octagon Computer Superstore | RASI Computer, Inc. |
| Dynaquest PC | PC Cartel | Silicon Valley |
| EASY PC | PC Central | Strategic Technologies |
| EDGE Computer Technologies | PC Configure Computer Center | Tech2027 |
| Game One | Dynamic PC | Techwarez Computer Center |
| Gigahertz | PC Express | The Playbook Store |
| I Love PC Atbp. | PCHub | Thinking Tools, Inc. |
| It World | PC LOGIC | VillMan |
| | | |
| --- | --- | --- |
| MODEL | SRP | Free Steam Wallet Credits |
| ROG STRIX B660-F GAMING | PHP 14,210 | ₱800.00 |
| ROG STRIX B660-A GAMING D4 | PHP 12,640 | ₱800.00 |
| ROG STRIX B660-G GAMING | PHP 12,640 | ₱800.00 |
| ROG STRIX B660-I GAMING | PHP 12,000 | ₱800.00 |
| TUF GAMING B660M-PLUS WIFI D4 | PHP 10,770 | ₱800.00 |
| PRIME B660M-A D4 | PHP 7,750 | ₱500.00 |
| PRIME B660M-K D4 | PHP 6,830 | ₱500.00 |
| EX-B660M-V5 D4 | PHP 6,700 | ₱500.00 |
| PRIME H610M-E D4 | PHP 5,530 |   |
| PRIME H610M-D D4 | PHP 5,410 |   |
| PRIME H610M-K D4 | PHP 5,280 |   |
SHARE THIS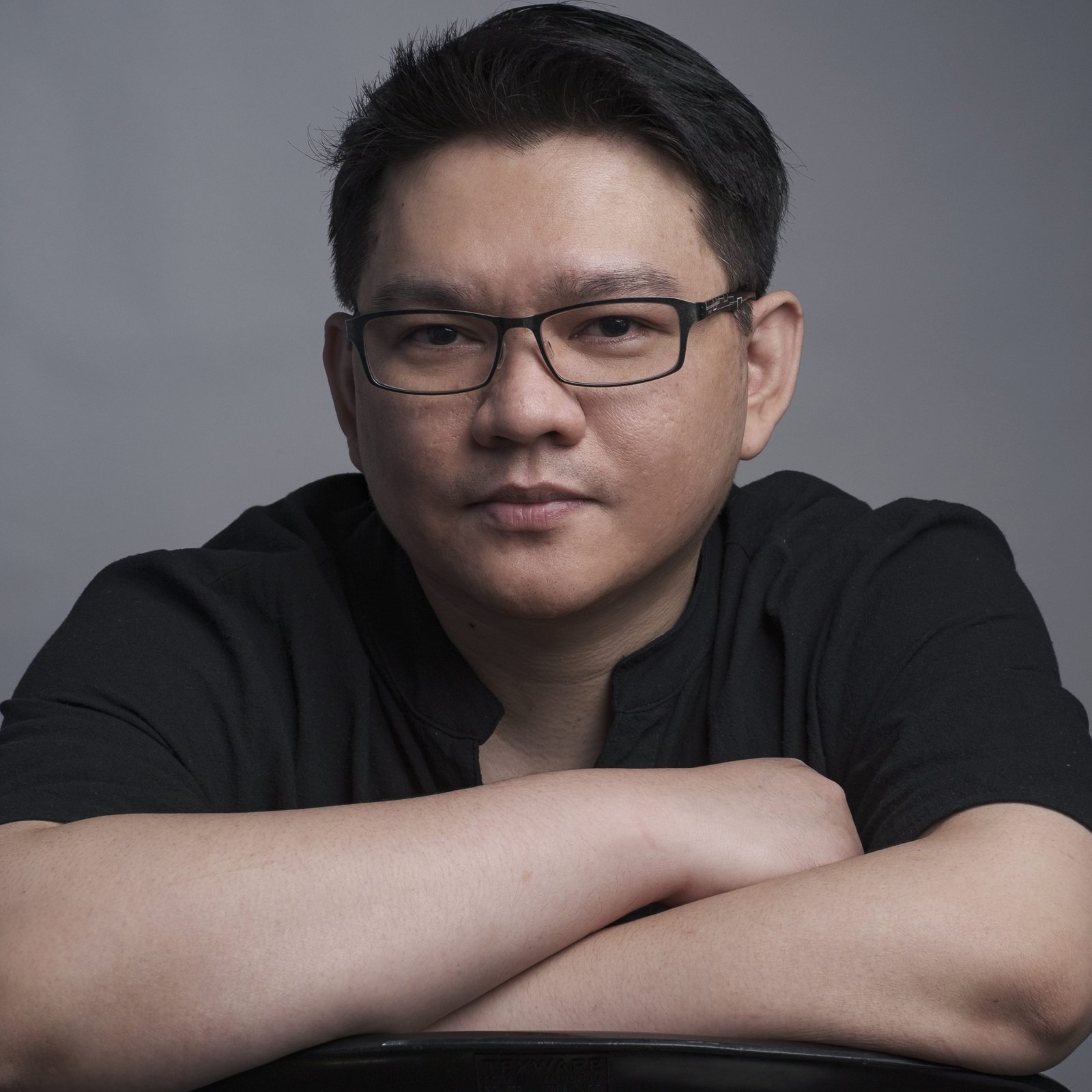 The Broll who always got your back online!