Let your imagination run wild with the new Acer Swift 3x, one of Acer's latest offerings in their lineup. Powered by the newest 11th Gen Intel Core i7-1165G7 processor and Intel Iris Xe Max, it is truly a powerhouse that can boost your productivity and creativity.
That being said, let's take a look at what is in store for us.
Design and Portability
The Acer Swift 3x has a simple yet sophisticated design to it. Its minimalist metallic finish comes in two hues: Safari Gold and Steam Blue. And one major takeaway is how light and portable Acer Swift 3x is. It is just 1.37 kg making it a laptop that can stay with you throughout your day-to-day requirements. This can fit in most bags making it very easy to bring wherever and whenever.
With its 14-inch Full HD IPS screen, supporting 1920 x 1080 videos are definitely a walk in the park. With its 84% screen-to-body ratio, it produces eye-catching colors and can make images and videos come to life in the 72% NTSC color gamut. Worry not about your eyes getting strained from looking at the screen for a long time because it has Acer ExaColor™ and Acer Color Intelligence™.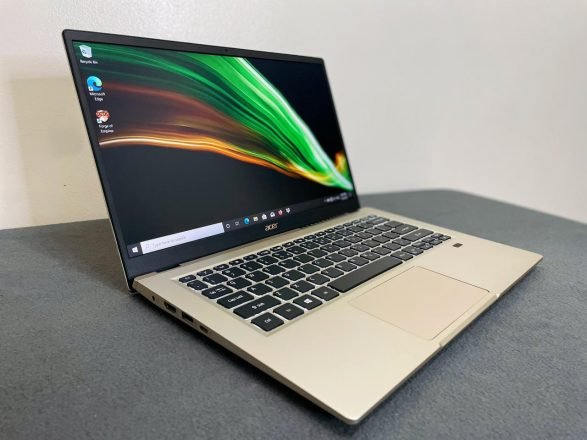 Specs and Performance
Internally, the Acer Swift 3X has a lot to offer. First is its battery. Spending all day working on your laptop requires a good battery life and Acer Swift 3x has 58.7Wh making It last for up to 17.5 hours.
Another thing that needs emphasis is its cooling power. The Swift 3x optimizes its thermal performance with the dual D6 copper heat pipes that help maximize the device's cooling efficiency. The hinge also allows to create extra ventilation space at certain angles that give more airflow and better thermal performance. Plus you can control the speed of the fan with a single touch, just press "Fn+F" and you may switch to silent, normal, or performance mode.
Connectivity is not an issue as well, as Swift 3x carries the 2×2 MU-MIMO Wi-Fi 6 and Bluetooth 5.1 with generous ports such as USB-C™, Thunderbolt 4, USB3.2 Gen 2, and HDMI 2.0.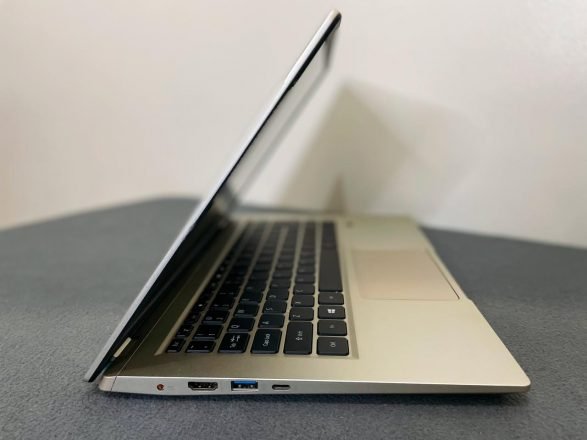 Presenting the 11th Gen Intel® Core™ processors with Intel® Iris® Xe graphics
Acer Swift 3x sports the Intel Core i7-1165G7 CPU, a newly released chip that works well compact laptops making it perfect for working with even the most task-intensive apps. With this, it has at least 20% CPU performance improvement, better graphics, and five times better AI performance.
Just an addition to Intel's first discrete graphics, Intel™ Iris® Xe MAX offers uncompromised CPU and GPU performance with enhanced AI capacity—less waiting and more creating AI-enhanced content creation—making it a great device to use when you need extensive editing, video editing, or rendering.
All in all
The Acer Swift 3x is a great laptop to have for its size, specifications, and performance. This is the ideal laptop for mobile creatives and content creators. It is probably one of the best thanks to its top-of-the-line Intel Core i7-1165G7 CPU and Intel Xe MAX Graphics card set for that very purpose. Truly, with Intel inside, expect extraordinary performance outside!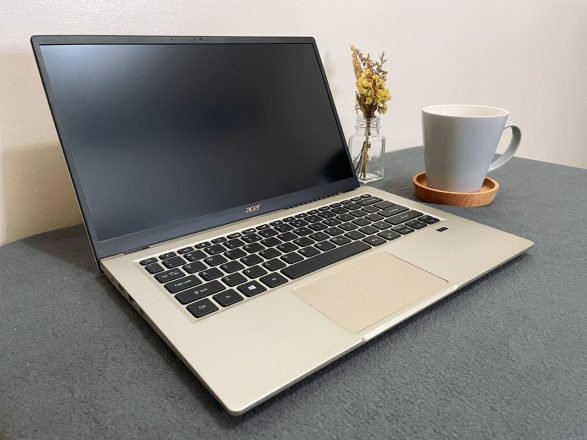 Acer Swift 3x retails Php 59,999 for its Safari Gold i5 8GB RAM 512GB, Php 69,999 for its 16GB RAM 1028GB variant in Pacific Gold and Steam Blue.